The Insider's Guide to Shopping in Benidorm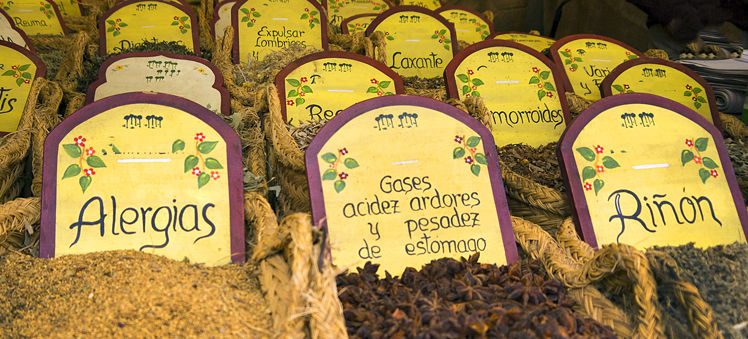 Whether you're searching for a bargain blouse or fresh ingredients, shopping in Benidorm couldn't be easier. There are small supermarkets in almost every neighbourhood, and the city centre is packed with shops and boutiques. Don't miss out on the fun of hunting for a unique item at an open-air flea market, and make sure to put aside a day for a shopping field trip to a nearby town.
Boutiques and shopping malls
If you're in the mood for window-shopping, take a stroll through the area between Benidorm's Old Town and L'Aigüera Park. You'll find all kinds of stores, from small shops to international chains, and specialty stores peddling art and ceramics. For a family-friendly afternoon, head to La Marina shopping centre, just off the AP7 highway. It sells anything from sporting goods to kitchen appliances, and you can always grab a bite to eat in one of the many cafes, or end the day at the 3D movie theatre.
Centro Comercial La Marina, Avenida del País Valencià 2, 03509 Finestrat; Tel: +34 966 800 706; Website: Centro Comercial La Marina

Delfos-Art, Carrer de Santa Faç 3, 03501 Benidorm; Tel: +34 965 852 494; Website: Delfos-Art
Buying groceries
When it comes to stocking up on food, Spain generally makes it easy. Most neighbourhood's have local bakeries and shops selling fruits, vegetables, fish, or meat. If you want it all in one place, you'll find larger supermarkets in the outskirts. Or you can always head to the Benidorm market, located in the heart of the Old Town, a colourful venue where you'll find all the fresh produce you can think of, as well as handy little shops - shoe repairs, anyone? - and tapas bars.
Street markets
Almost every city in Spain hosts street markets selling a range of items, from budget footwear and clothes, to hardware, and shiny trinkets. Visitors looking to find bargain antiques or secondhand leather jackets, while listening to live jazz and savoring paella, should not miss the Rastro El Cisne. This popular outdoor flea market located near the Benisol camping site opens Saturday and Sunday mornings. For handmade goodies and a spectacular view, don't miss Las Nits del Castell, an artisan market celebrated on summer nights by the Castle Viewpoint.
Rastro El Cisne, Avenida de la Comunidad Valenciana 6, 03503 Benidorm; Website: Rastro El Cisne

Les Nits del Castell, Plaza Santa Ana, 03501 Benidorm; Website: Les Nits del Castell
Regional products
There are several flourishing industries in the region, so why not take advantage and get some deals on local products? The province of Alicante is known for toys and artisan footwear. Make a day trip to Elche, just 45 minutes south of Benidorm, to see the impressive Palm Tree Grove and buy a pair of locally made shoes. Ceramics are also a widespread product throughout Valencia. Although more typical of the northern provinces, you'll still find shops selling hand-painted plates and bowls in many of the towns surrounding Benidorm.
Salvador Artesano, Calle Almenara 26, 03205 Elche; Tel: +34 965 443 631; Website: Salvador Artesano

Cerámica Artística Maestre, Camino de la Virgen 28, 0341 Biar; Tel: +34 965 810 062; Website: Cerámica Artística Maestre