Independents, Vintage, and Markets - Exploring Halifax's Shopping Scene
Independents, Vintage, and Markets - Exploring Halifax's Shopping Scene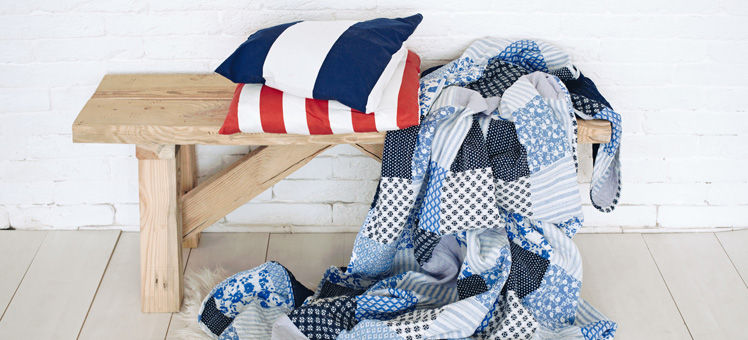 If you're looking to do some shopping in Halifax, grab your most comfortable walking shoes because most shops are located in or near the downtown area and are easily accessible on foot. You'll find independent boutiques, vintage shops, and markets selling local items. If you head away from the downtown, you'll encounter several shopping malls and big box retail centres that stock brand name goods.
Downtown Halifax
This trendy chunk of Halifax is arguably the city's busiest shopping district. There are over 200 shops and boutiques located within a 10-block radius, ranging from elegant clothing stores to environmentally conscious home goods. At P'lovers, you'll find a wide range of eco-friendly products like clothes made from hemp and organic cotton, and buckwheat-stuffed pillows. If you want to bring a piece of the Maritime Provinces home, Jennifer's of Nova Scotia's collection of jewelry, pottery, and bath products are all handcrafted by regional artisans.
P'lovers, 1443 South Park St., Halifax B3J 3R4; Tel: +1 902 422 6060; Website: P'lovers

Jennifer's of Nova Scotia, 5635 Spring Garden Rd., Halifax B3J 1G9; Tel: +1 902 425 3119; Website: Jennifer's of Nova Scotia
Halifax Seaport Farmers' Market
This sprawling coastal market has been a prime place for Halifax's residents and visitors to purchase local goods since 1750, the year after the city was officially founded. The market features an abundance of Nova Scotia area produce, meat, and fish, as well as artisan crafts and home goods. You can pick up handcrafted soaps from Earth Elemental Soap's, which are fragrance and preservative free, and made from herbs and botanicals cultivated from the owners' home. Looking for unique, wearable art? Sea Glass Design's handcrafted jewelry features handpicked sea glass from the Atlantic shoreline.
North End
This burgeoning district that sits a few blocks north of downtown Halifax has earned a solid reputation as a shopping haven for hipsters and bohemians. Penelope's Boutique is a cozy space filled with throwback clothing and jewelry from the mid-20th century. Step inside the subdued yellow building of Finer Things Antiques & Curios and you'll find an impressive array of vintage furniture and antique accents that date as far back as the 18th century.
Barrington Street
This downtown thoroughfare located 2 blocks from the Halifax waterfront is known for its concentration of historic buildings as well as its unique local boutiques. FireWorks Gallery sells its collection of estate and custom jewelry and gemstones within the confines of a cozy, Victorian-era setting. If you walk a few steps off the main drag, you'll encounter other stores that compliment the street's slightly quirky vibe, such as Biscuit General Store that sells indie and vintage-inspired clothing, accessories, home decor, and gifts.
The West End
The western gateway to suburban Halifax is home to Halifax Shopping Centre, a sprawling mall featuring more than 160 different shops and restaurants. You'll find popular stores like the fragrance and beauty emporium Sephora, as well as fashion-forward brands like Michael Kors and Coach. If you're looking to stock up on clothing and footwear basics, you can head to popular outposts like Gap and Foot Locker.