10 Things to Do in Vienna with Kids
Best Family-Friendly Places in Vienna
Vienna is one of the world's most charming cities thanks to its collection of magnificent palaces and public spaces that are adorned with gorgeous Baroque architecture. This makes it seem more like a dream destination for romantics rather than a city where you'd plan a family getaway, especially with kids in tow. However, you can find plenty of things to see and do in and around Vienna, which the whole family can enjoy.
Some of Vienna's great museums, attractions, and activities cater to families. You can also find a museum dedicated just for kids, or head to an amusement park for a day of thrills on various rides. Even grand Viennese landmarks like Schönbrunn Palace offer something for the little ones. This list of fun things to do in Vienna with kids points you to some of the best family-friendly places in the Austrian capital.
1
Create art at ZOOM Children's Museum
A fun museum for the budding artist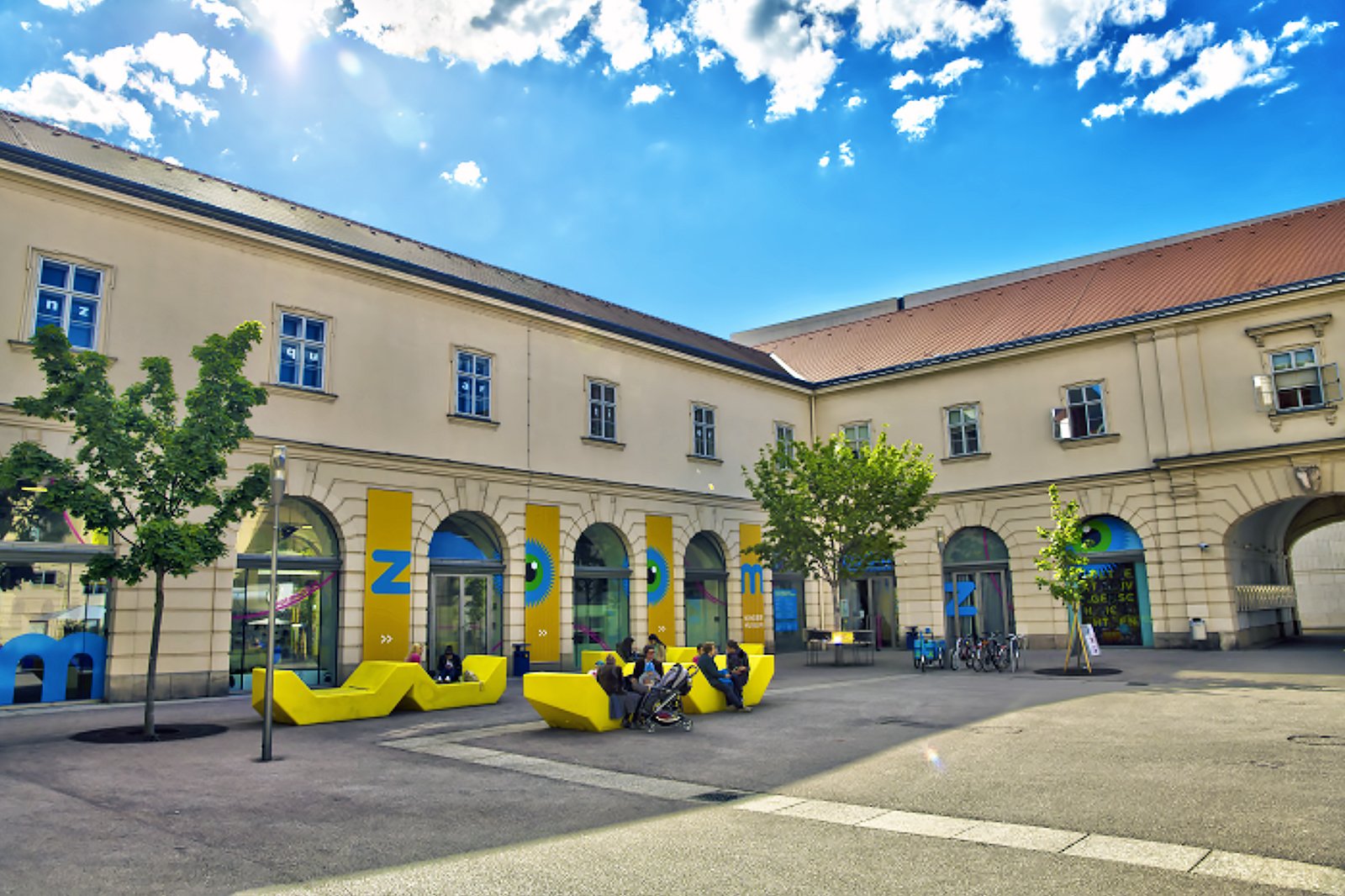 ZOOM Kindermuseum (Children's Museum) is a hands-on place to take your kids to in Vienna. ZOOM has a changing schedule but will include 4 or 5 different choices, depending on your child's interest and age. Advance bookings are recommended.
Art classes begin with kids donning appropriately sized coveralls for the painting extravaganza. Professional art teachers encourage the kids to get their hands dirty – from colour shading and mixing, to spraying paint onto paper-covered walls. The kids can then take their own masterpieces home.
Location: Museumsplatz 1, 1070 Wien, Austria
Open: Tuesday–Friday from 8.30 am to 4 pm, Saturday–Sunday from 9.30 am to 4 pm (closed on Mondays)
Phone: +43 1 5247908
photo by Max Wittmann (CC BY-SA 3.0) modified
2
Dress up in royal clothes at Schönbrunn Palace
Become princes and princesses for a day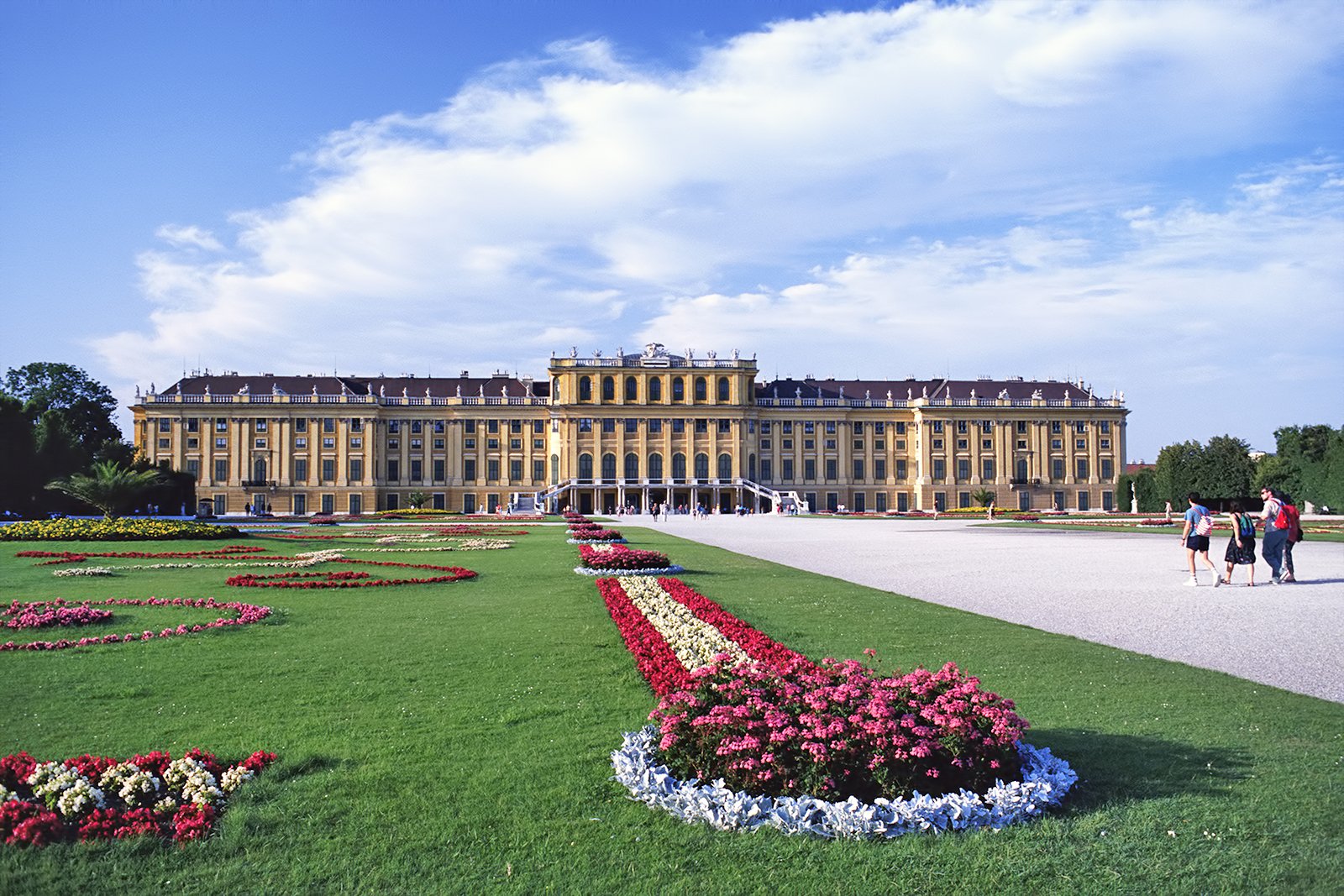 Couples
Families
History
Photo
Schönbrunn Palace offers many different things to do for families, but it's good that they narrow them down to a special 'Kinder' programme tailored for kids. Head to the right of the palace's main entrance, where the little ones can help set up the imperial dining table and dress up in either royal or middle-class outfits.
The kids will be able to learn about what royal dishes were served back in the days, as well as how Habsburg royals lived centuries ago. The palace's garden labyrinths and playgrounds offer great fun outdoors.
Location: Schönbrunner Schloßstraße 47, 1130 Wien, Austria
Open: Daily from 8 am to 5.30 pm
Phone: +43 1 81113239
3
Try the torte at Demel
Delicious Viennese cakes and desserts since 1888
Demel is a famous konditorei (cake shop) that has been making a variety of Viennese cream cakes and strudels since 1888. Just north of the beautiful city square of Michaelerplatz, Demel can be a great excuse whenever you need a break from the walking and can't get your kids to stop.
Try grabbing a table at the back of the elegantly decorated cake shop, which has seemingly retained much of its fine classical interiors. Through the glass-enclosed kitchen, kids can watch huge rollers press out dough and torte being iced right before their eyes.
Location: Kohlmarkt 14, 1010 Wien, Austria
Open: Daily from 8 am to 7 pm
Phone: +43 1 5351717
photo by Gryffindor (CC0 1.0) modified
4
See sharks at Haus des Meeres
Vienna's public aquarium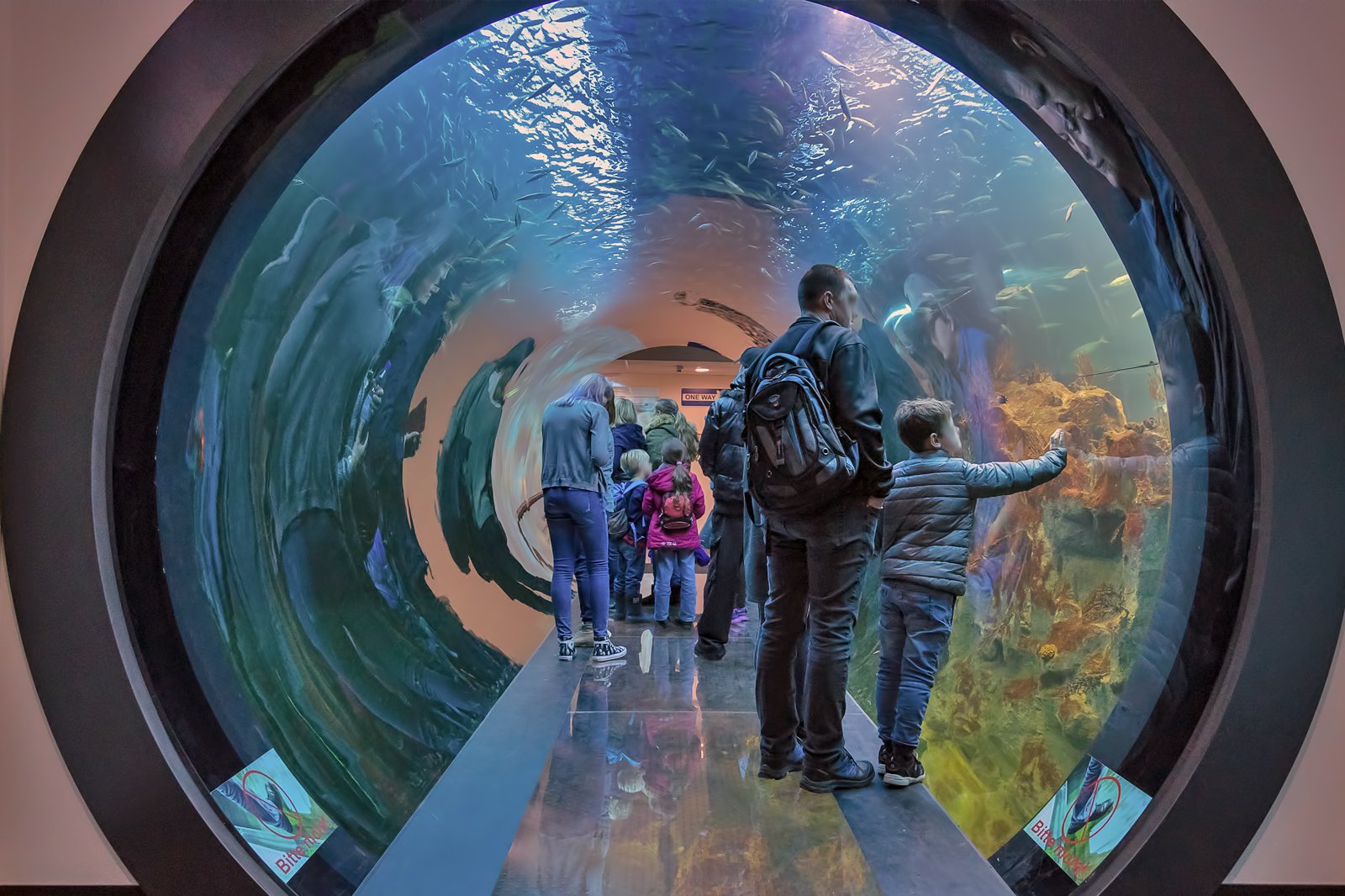 Haus des Meeres is where you can take the family to see a huge variety of aquatic animals and reptiles in Vienna. Haus des Meeres has a terrarium housing poisonous snakes, constrictors and crocodiles. There's also a tropical seawater section where huge fish tanks let you observe sharks, sea turtles, and many different fish swimming about.
You can see tropical birds flying and primates swinging between branches in a tropical enclosure. Kids will mostly love seeing keepers feeding the crocs, sharks, and piranhas at scheduled times throughout the day.
Location: Fritz-Grünbaum-Platz 1, 1060 Wien, Austria
Open: Friday–Wednesday from 9 am to 6 pm, Thursdays from 9 am to 9 pm
Phone: +43 1 521770
photo by Isiwal (CC BY-SA 4.0) modified
5
Butterfly House
Admire nature's artistry in colourful insects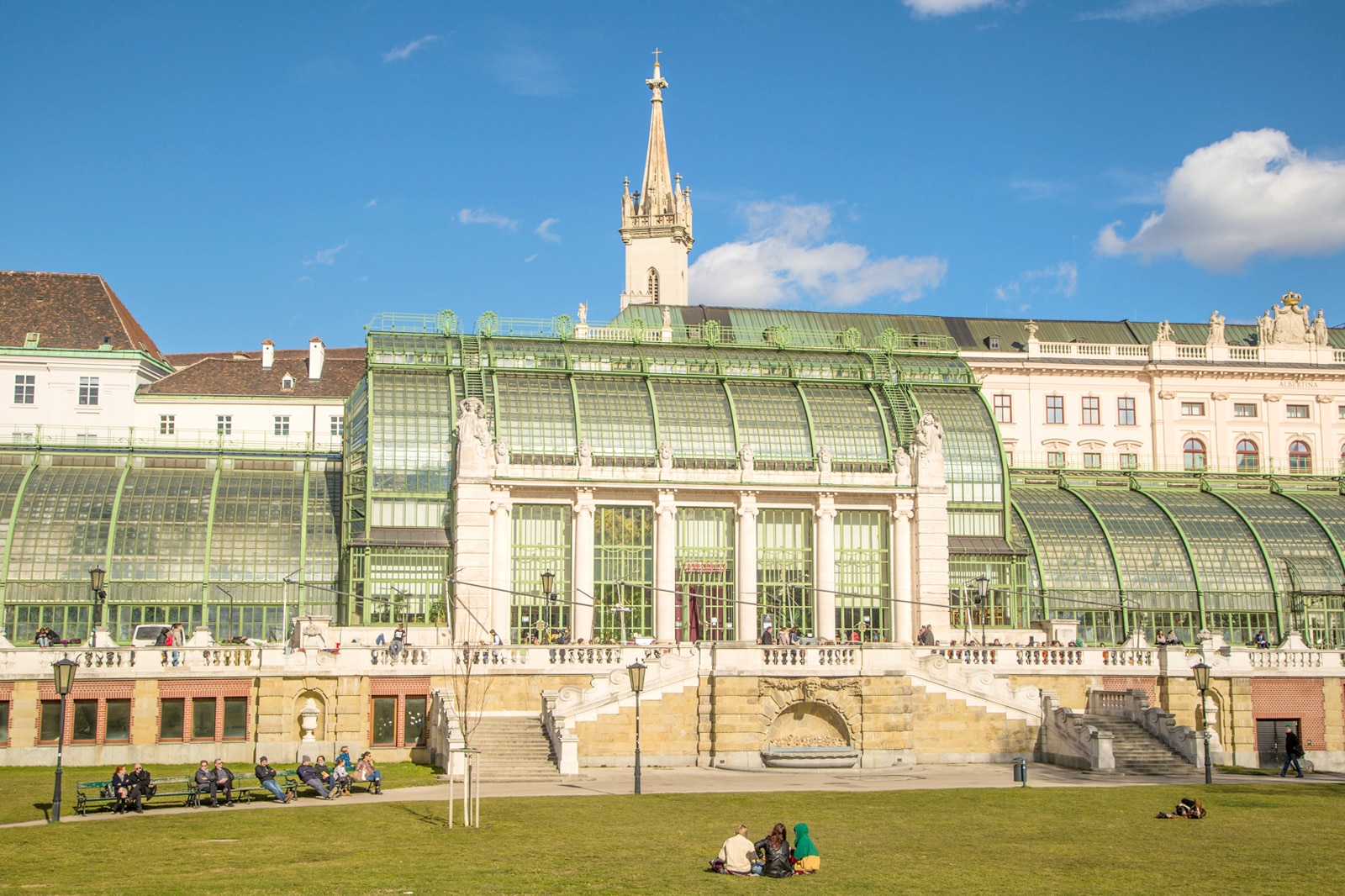 Schmetterling Haus (Butterfly House) is a small conservatory in Vienna that can be a fun and educational spot for families visiting the Austrian capital. You can find the Butterfly House between the Albertina art museum and the Burggarten park in Vienna's Josefsplatz square.
Inside, the collection of chrysalises and colourful fluttering wings of mature butterflies can inspire even the littlest nature lovers. Butterflies of all colours may land on you and come along for a ride. You can even see them hatching out of their cocoons.
Location: Josefsplatz 1, 1010 Wien, Austria
Open: April–October: Monday–Friday from 10 am to 4.45 pm, Saturday–Sunday from 10 am to 6.15 pm. November–March: daily from 10 am to 3.45 pm
Phone: +43 1 5339083
6
Tour Vienna on a carriage ride
Sightsee the city on a traditional fiaker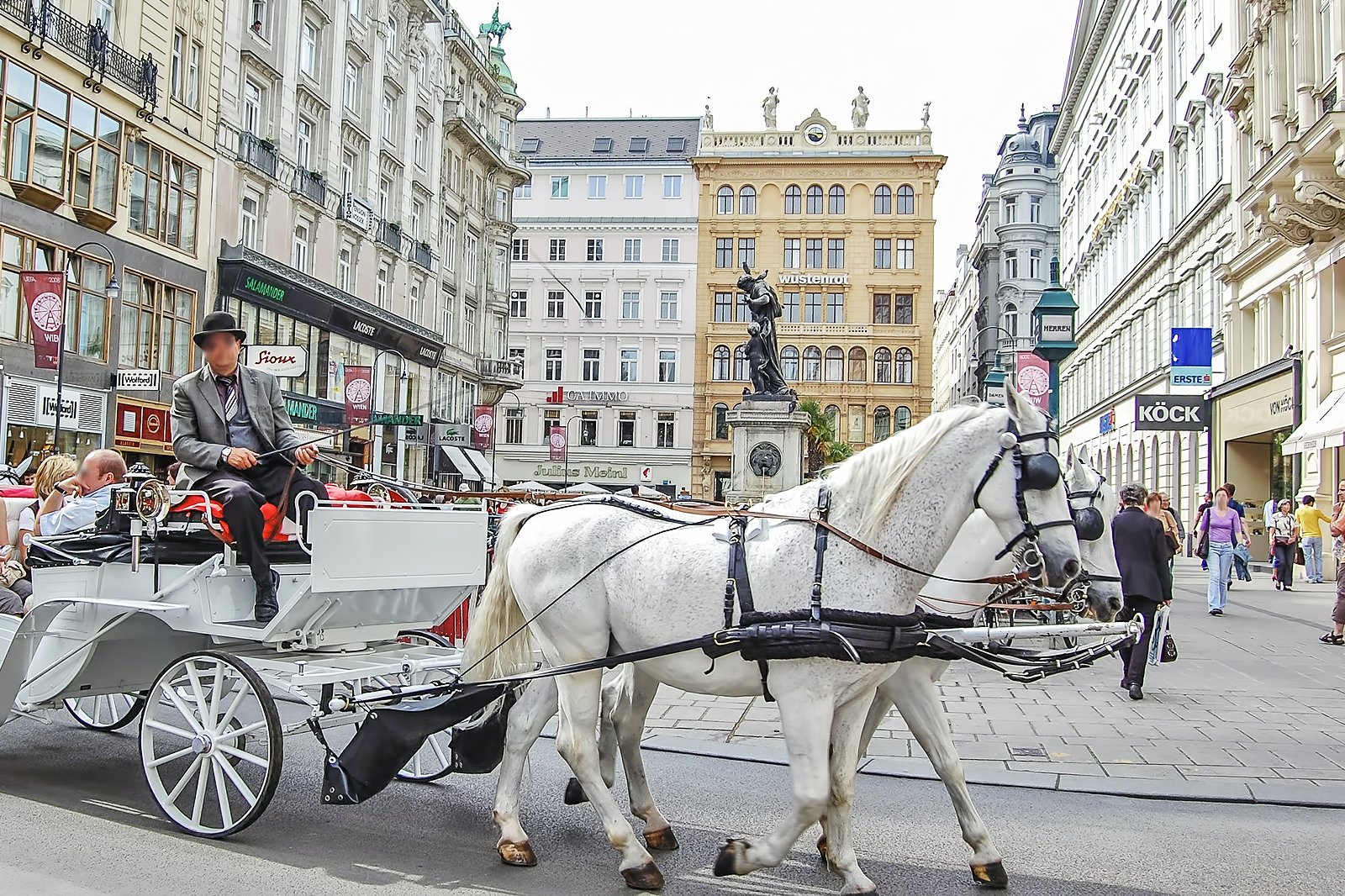 Couples
Families
History
Photo
Adventure
Consider your family trip to Vienna a little incomplete without experiencing a fiaker (traditional Viennese horse-drawn carriage) ride together through the city. Grown-ups can see grand Viennese landmarks from a different angle, while the kids will simply love such a thrilling journey.
These elegant carriages are beautifully designed and are just as much a part of the Vienna as the city's magnificent landmarks. They're fitted with plush seats, and the coachmen are clad in period costumes, adding to the authenticity. Fiaker rides mostly start at either Stephansdom or Michaelerplatz, with short and longer route options available.
7
Try gelato at Zanoni & Zanoni
For whenever you scream for ice cream, or Viennese cakes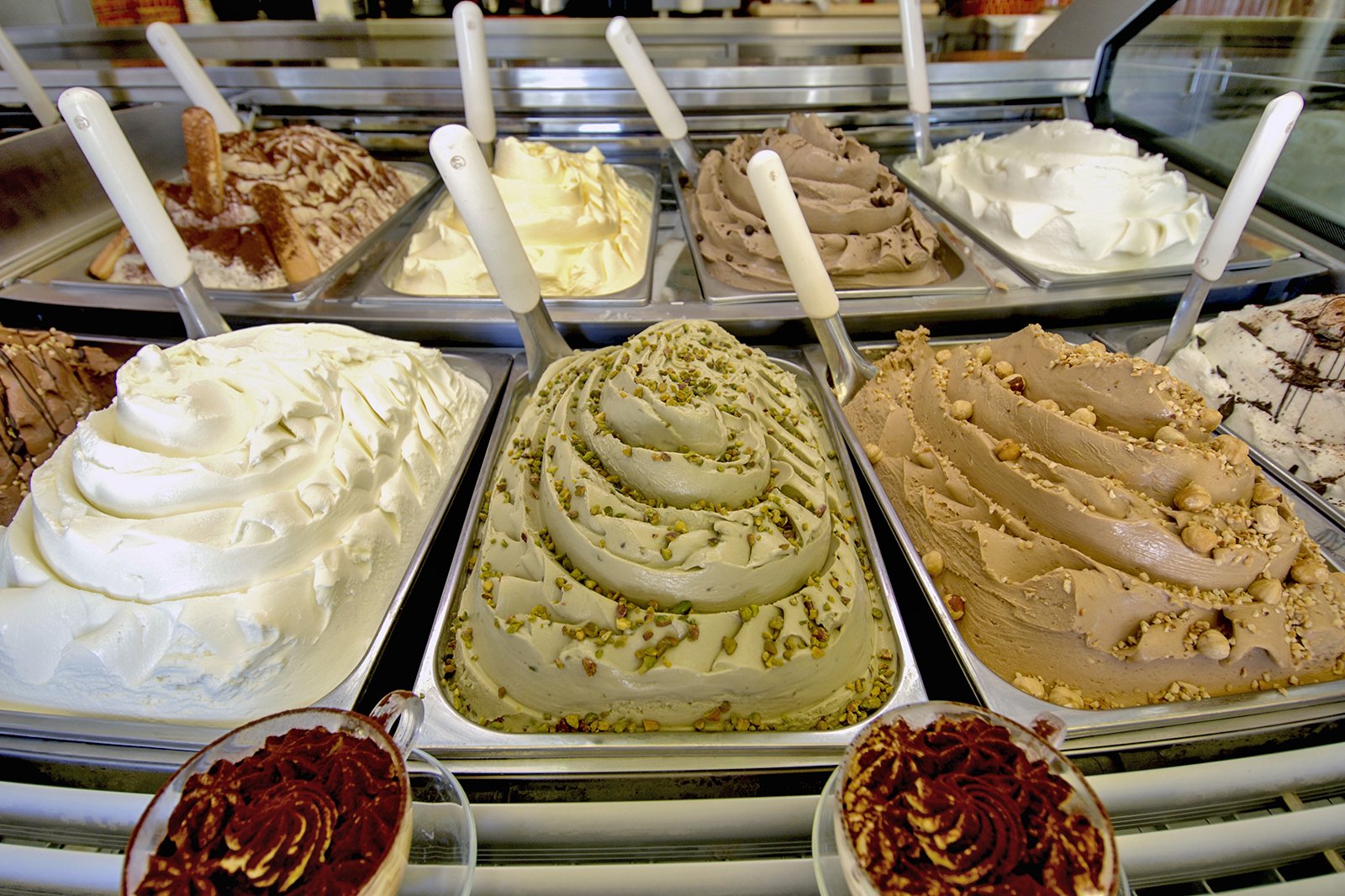 Whenever you need a sweet break in between your fun exploration of the city, make a stop at Zanoni & Zanoni. You can find this ice cream and cake shop in 2 locations in Vienna's first district, with the main one just a short walk from the Johannes Gutenberg Monument in Lugeck.
They have a large selection of gelato in amazing flavours, which you'll usually have a hard time choosing from (and how many scoops to order). Among the most popular are the vanilla, hazelnut, and cherry Coppa Amarena, and the tutti-frutti Coppa Della Casa.
Location: Lugeck 7, 1010 Wien, Austria
Open: Monday from 9 am to midnight, Tuesday– Sunday from 7.30 am to midnight
Phone: +43 1 5127979
8
Ride the rollercoaster at Prater
The one-stop spot for thrill rides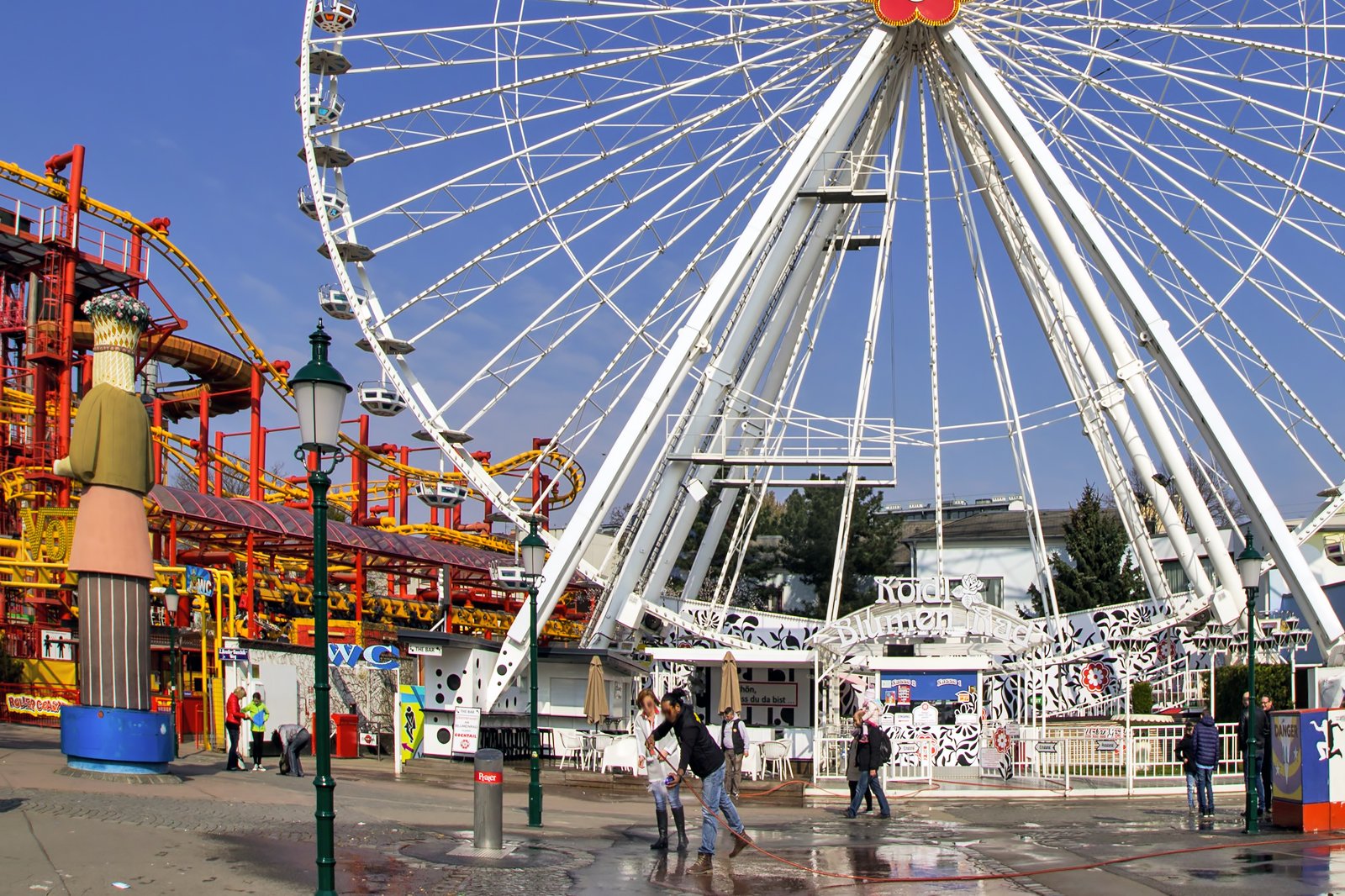 Couples
Families
History
Photo
The Prater in Vienna is one of the most amazing and oldest amusement parks in Europe. It's home to ReisenRad, also known as the Giant Ferris Wheel of Vienna, which dates back to 1897 but has been restored and upgraded through the many years.
You can take the entire family up on the wheel for panoramic views of Vienna from 65 metres high. Perfect for the entire family, rides at Prater range from the frightening Boomerang rollercoaster to slow and easy bumper cars of yesteryear.
Location: Riesenradplatz 1, 1020 Wien, Austria
Open: 24/7
Phone: +43 1 7295430
9
See a puppet show at Vienna Marionette Theatre
Where popular fairy tales come to life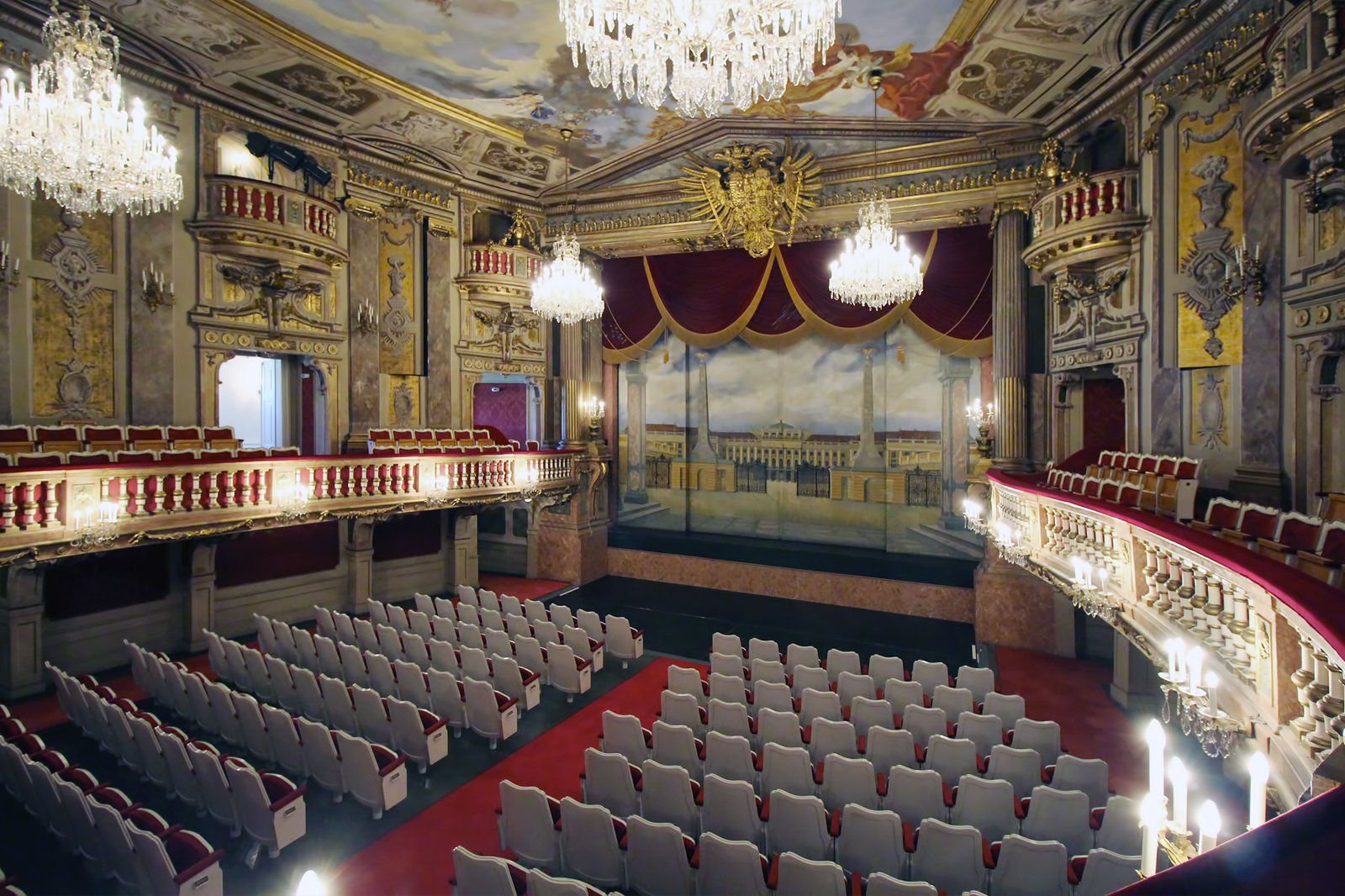 Marionettentheater Schloss Schönbrunn (Schönbrunn Palace Marionette Theater) is where you can watch a variety of popular fairy tales and Viennese folk stories, retold through highly detailed and lifelike puppets. Skilled puppeteers breathe life into the intricately carved wood puppets with movements and gestures.
Shows range from Aladdin, Hansel and Gretel, to the theatre's own productions that tell the tales of royals. One is Sisi's Secret, a marionette musical about the beloved Empress Elisabeth of Austria. Most plays are available in a variety of languages. Regardless, the music and stage performance are mesmerising.
Location: Schloss Schönbrunn Hofratstrakt, 1130 Wien, Austria
Open: Showtimes vary between 11 am and 7 pm
Phone: +43 1 8173247
photo by C. Cossa (CC BY-SA 3.0) modified
10
Watch horses dance at Spanish Riding School
It's more stunning than the usual dressage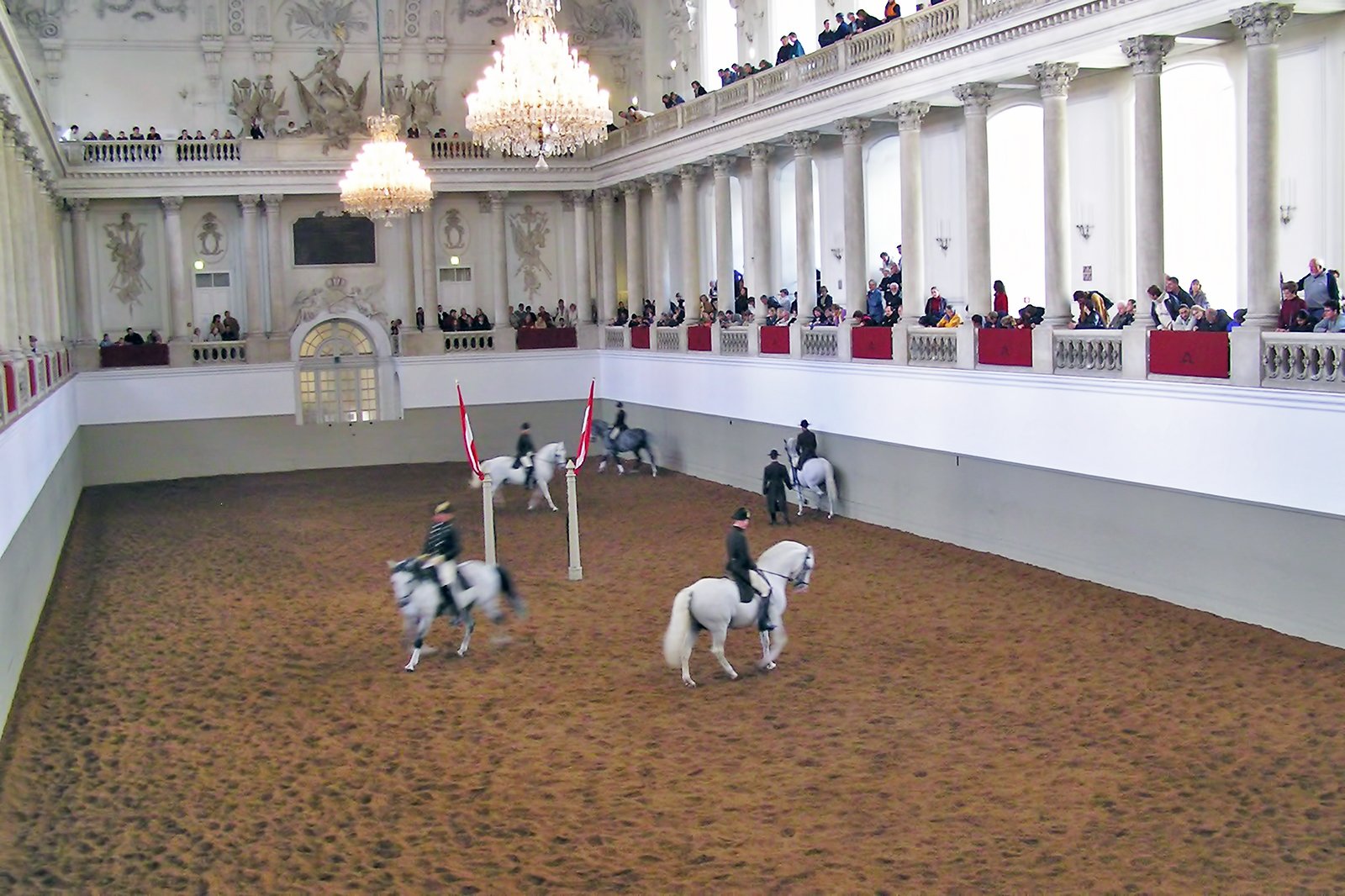 The Spanische Hofreitschule (Spanish Riding School) in Vienna is a one-of-a-kind traditional equestrian school that performs amazing horse ballets. The stars of the show are Lippizaner stallions, which are famous for their classical dressage and stylised jumps. Dancing horses will amaze kids of all ages.
A good deal for families is to buy tickets to view the morning exercises and take a guided tour of the barns. It's a theatre experience like no other in the world – the interiors are magnificently decorated with chandeliers and large drapes, just like an opera house.
Location: Michaelerplatz 1, 1010 Wien, Austria
Open: Daily from 9 am to 4 pm
Phone: +43 1 5339031
photo by Klaus Sparre (CC BY-SA 2.0) modified
Back to top