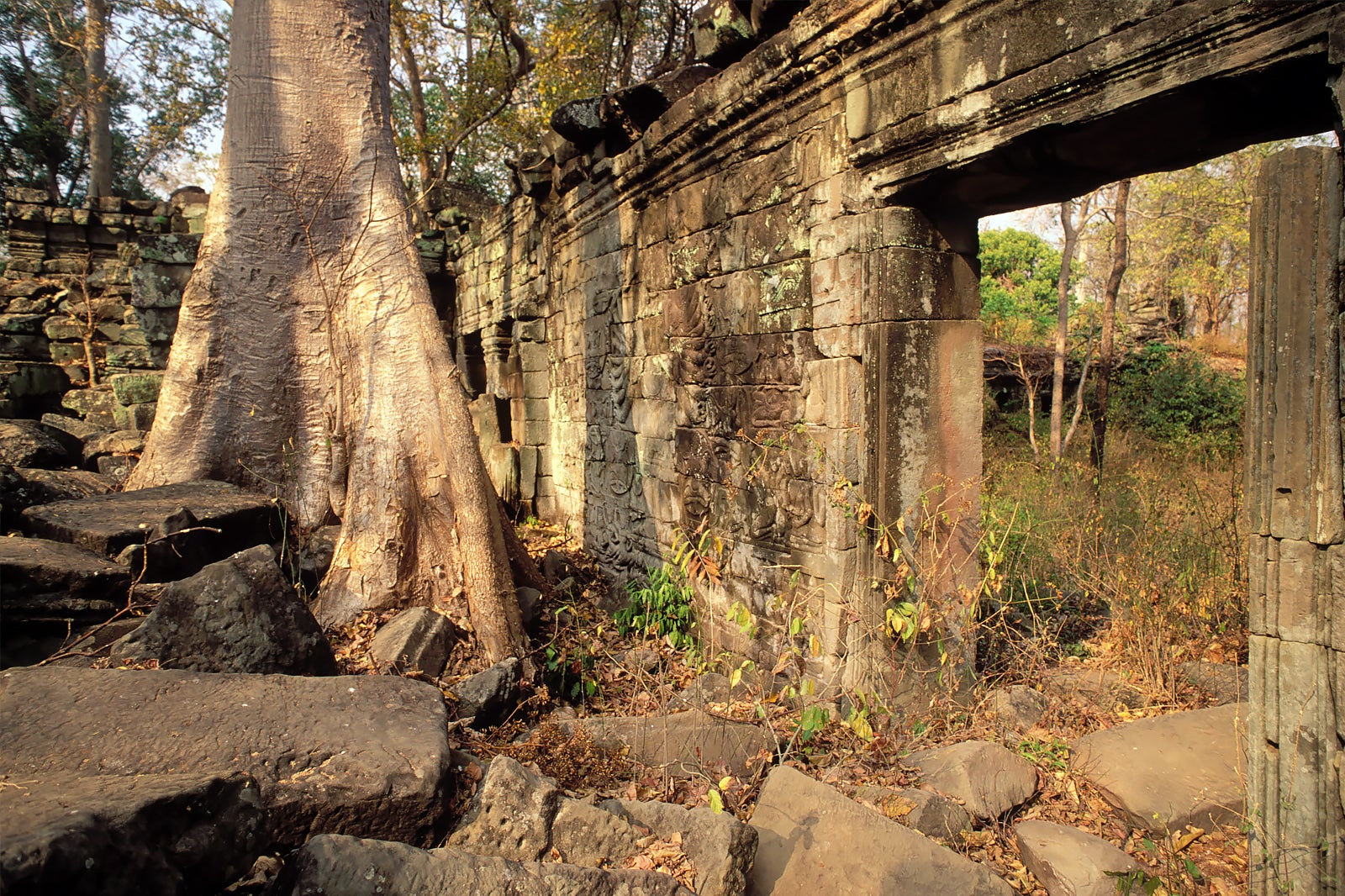 Banteay Chhmar is an ancient temple that is about 3 hours' drive north-west from Siem Reap. The ancient Khmer temple complex consists of about 9 temples and makes for a day trip full of discovery. The area is very lightly touristed.
The Buddhist temple was built under the reign of King Jayavarman VII between the late 12th century and early 13th century during his monumental building program. It was dedicated to his son who died in battle fighting the Cham. You can see Khmer and Cham battle scenes in the temple's many bas-reliefs.
Banteay Chhmar Temple - one of the highlights of 31 Best Things to Do in Siem Reap (Read all about Siem Reap here)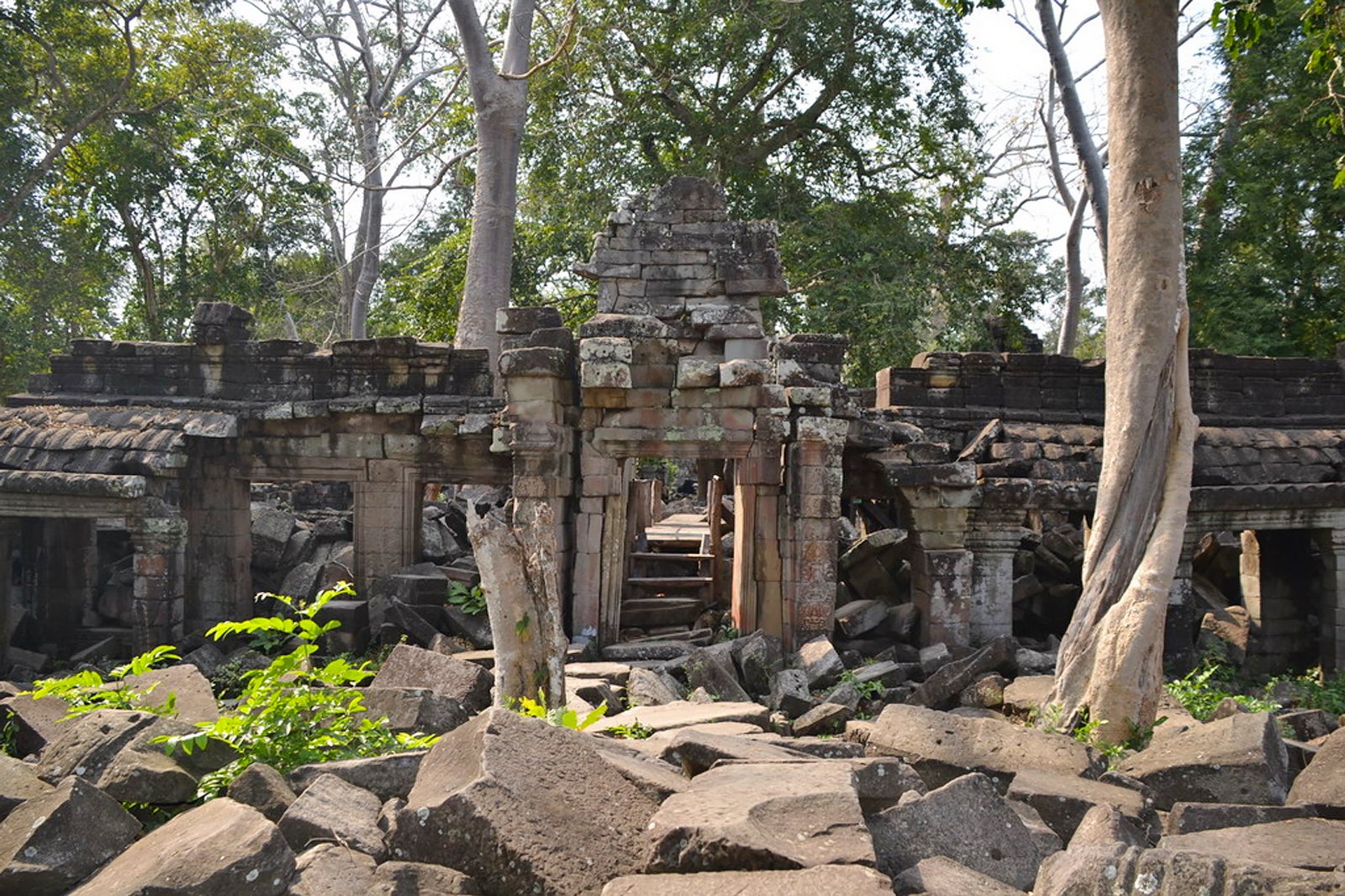 Banteay Chhmar has had only some minor restoration. You can see plenty of well-preserved bas-reliefs, and the face towers and temple-in-jungle atmosphere make it a popular photo spot.
The site is about 70 km north of Sisophon in the Banteay Meanchey province, near the border with Thailand. To visit Banteay Chhmar from Siem Reap, it will take a whole day for the roundtrip. You can also consider making a roundtrip from Battambang for a slightly shorter route.
Banteay Chhmar Temple
Location: Thma Puok District, Banteay Meanchey, Cambodia
Back to top