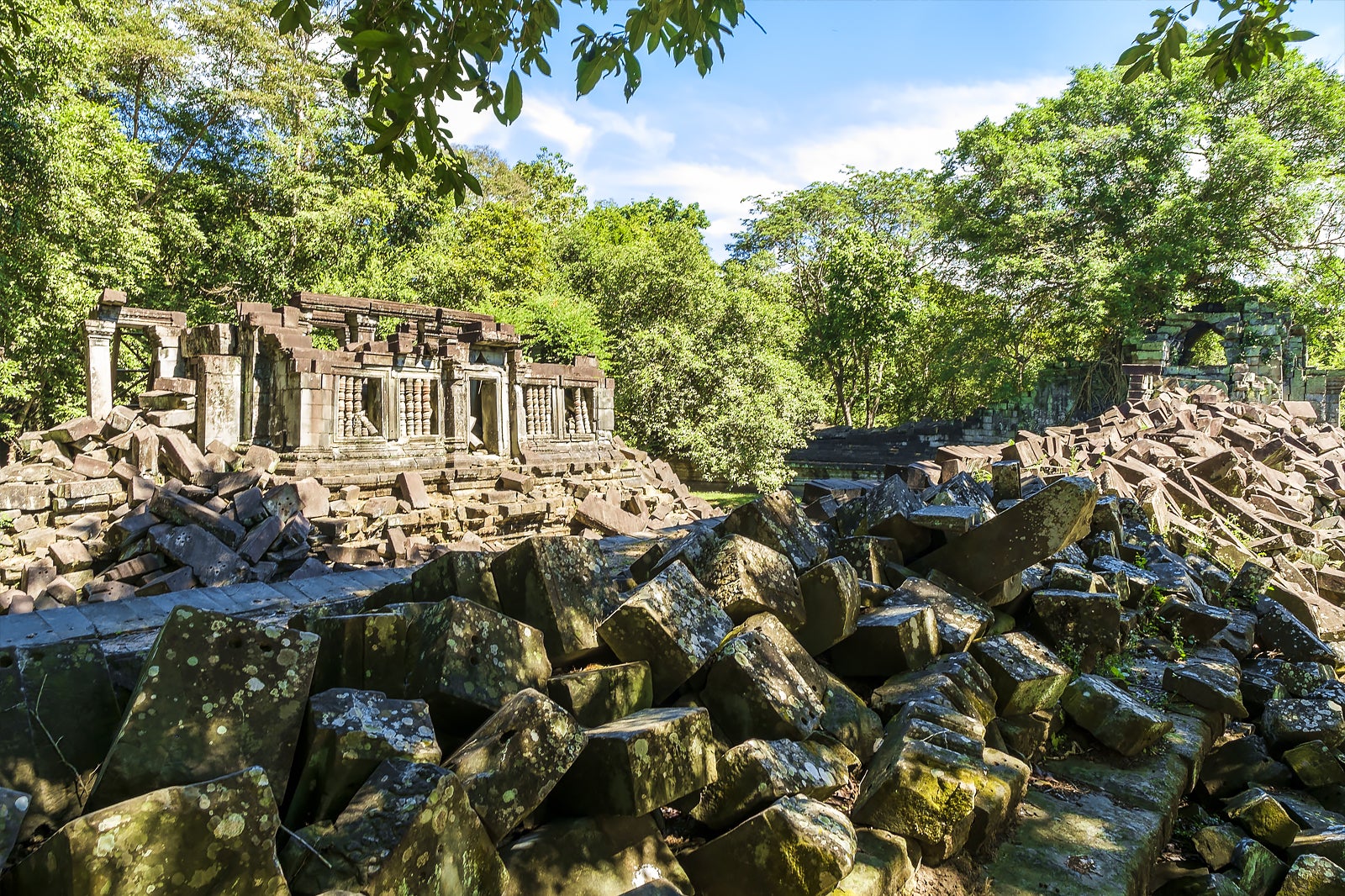 Beng Mealea is a jungle temple that covers more than 1 sq km and is mostly overgrown by vegetation. It has been left the way it was discovered, similar to Ta Phrom Temple. With many trees growing out of broken-down towers and galleries, and vegetation covering ruined structures, it provides the opportunity for some great 'lost temple' photos.
But because it has been left in this condition, you have to climb over ruined walls in some places, and even climb through windows in order to get around. There's a wooden walkway for the standard tour, and for those who don't want to scramble over stone blocks.
Beng Mealea - one of the highlights of 10 Hidden Temples in Siem Reap (Read all about Siem Reap here)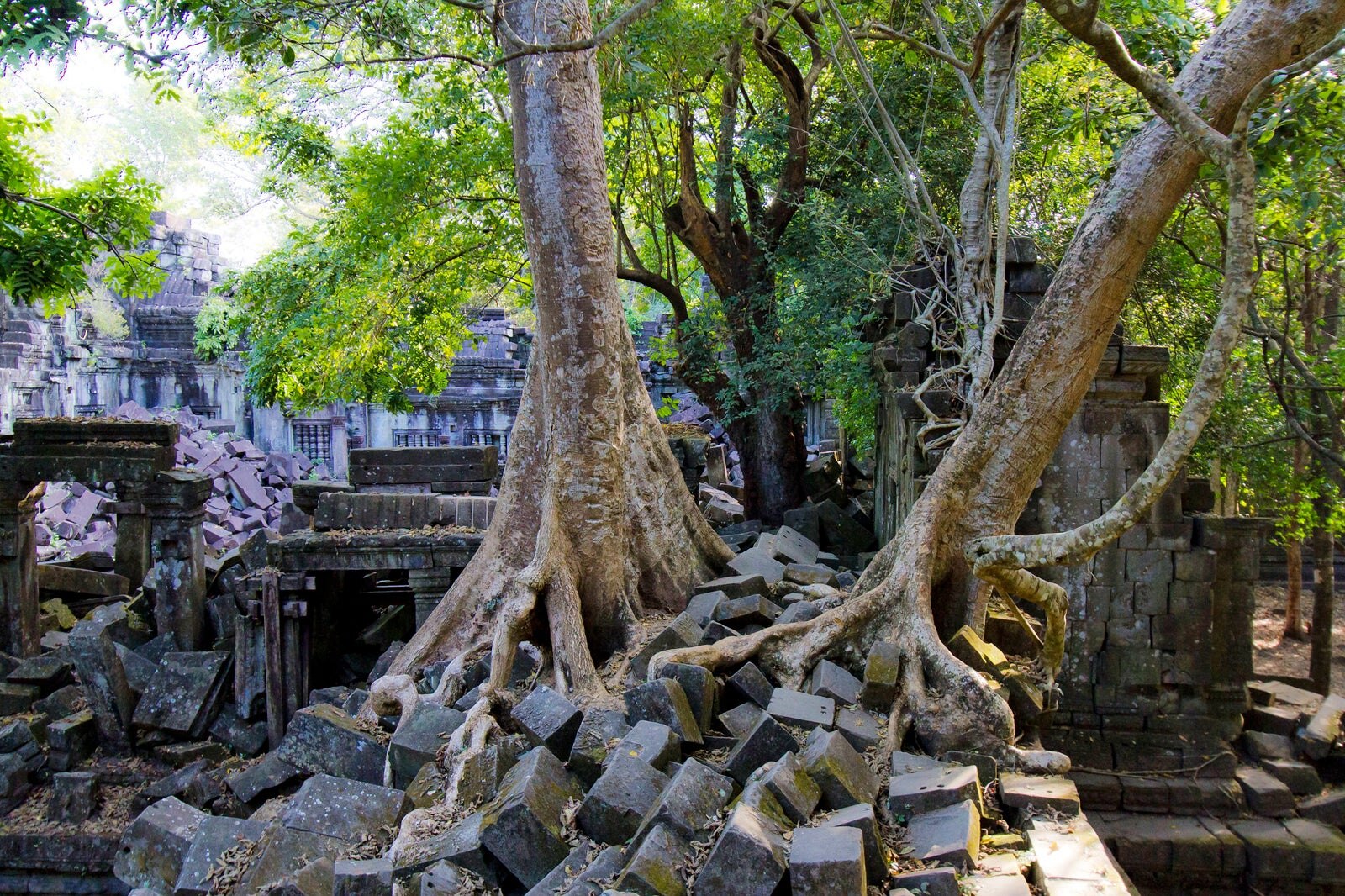 The temple was built in the Angkor Wat style but was constructed before Angkor Wat, and it's theorised that it may have been a model for Angkor Wat. There are a few lintel and doorway carvings, but no bas-reliefs. There's been some speculation that, when the temple was built, the walls may have been covered with painted scenes or frescos. The location of this temple is at the crossroads of ancient roads leading to Angkor, Koh Ker, Preah Vihear and Vietnam.
Beng Mealea is approximately 60 km northeast of Siem Reap. You can combine your trip to the temple site with a visit to the Roluos Group, or in combination with Banteay Srei and Kbal Spean. From Siem Reap, the road to the temple is a graded dirt road, and the trip takes 1-2 hours. Flooding can occur in the rainy season, though. An Apsara Authority admission pass is not needed, but there is a US$5 entrance fee.
Beng Mealea
Location: Beng Mealea Village, Cambodia
Back to top