5 Best Nightlife in Koh Rong
Most Popular Nightlife in Koh Rong
The best nightlife in Koh Rong consists mostly of backpacker and hippie bars in Koh Tui Village. Few of the other beaches have much of a nightlife scene, but the range available in the island's main port is increasingly varied and interesting, with great views, cheap drinks, lively parties and relaxing vibes. For now, there aren't too many places to go for dancing – the vibe is much too chilled out for that kind of effort!
It's worth mentioning that there's a regularly organised pub crawl around the most popular nightlife in Koh Rong. Setting off from Monkey Island or Skybar at 8pm every Thursday and Sunday, tickets cost about US$8 in advance or US$10 on the day, and you get a free T-shirt and shots. However, with drink prices universally pretty low and with the small size of Koh Tui Village making it virtually impossible to get lost, you can quite easily have a self-guided crawl based on our suggestions below.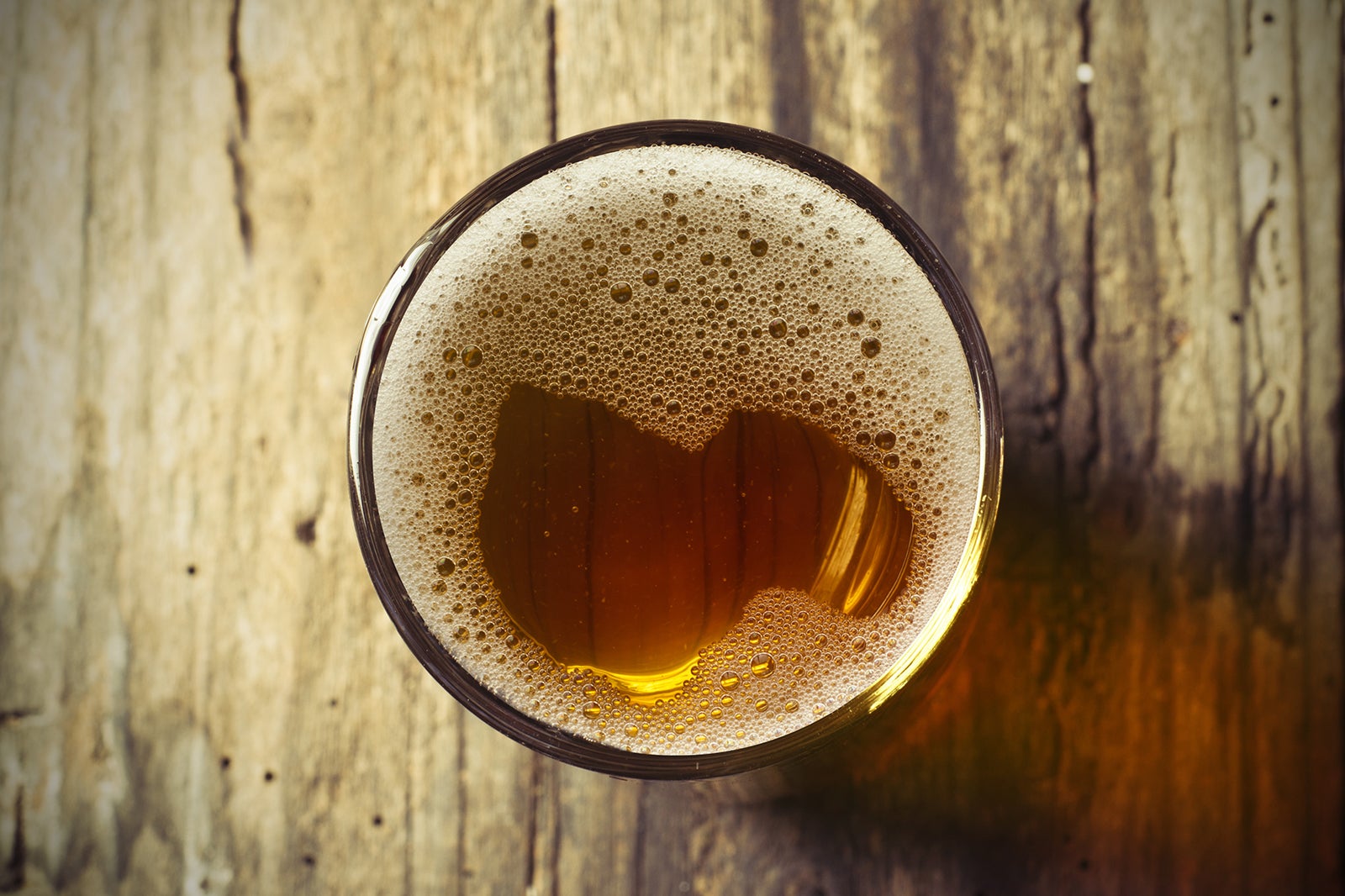 Dragon Den is what you might call Koh Rong's first proper "bar". While the majority of venues simply offer somewhere to enjoy cold and cheap beers in some degree of comfort, the drinks menu here is much longer, boasting imported wheat beers and even their own microbrews.
The prices are still pretty reasonable, with draught Five Men Fresh Beer from Sihanoukville available for just about US$1. You can find Dragon Den near the ferry terminal of Koh Tui Village.
Location: Koh Rong, Cambodia
Open: Daily from 9.30am to 11pm
Phone: +855 96 778 9902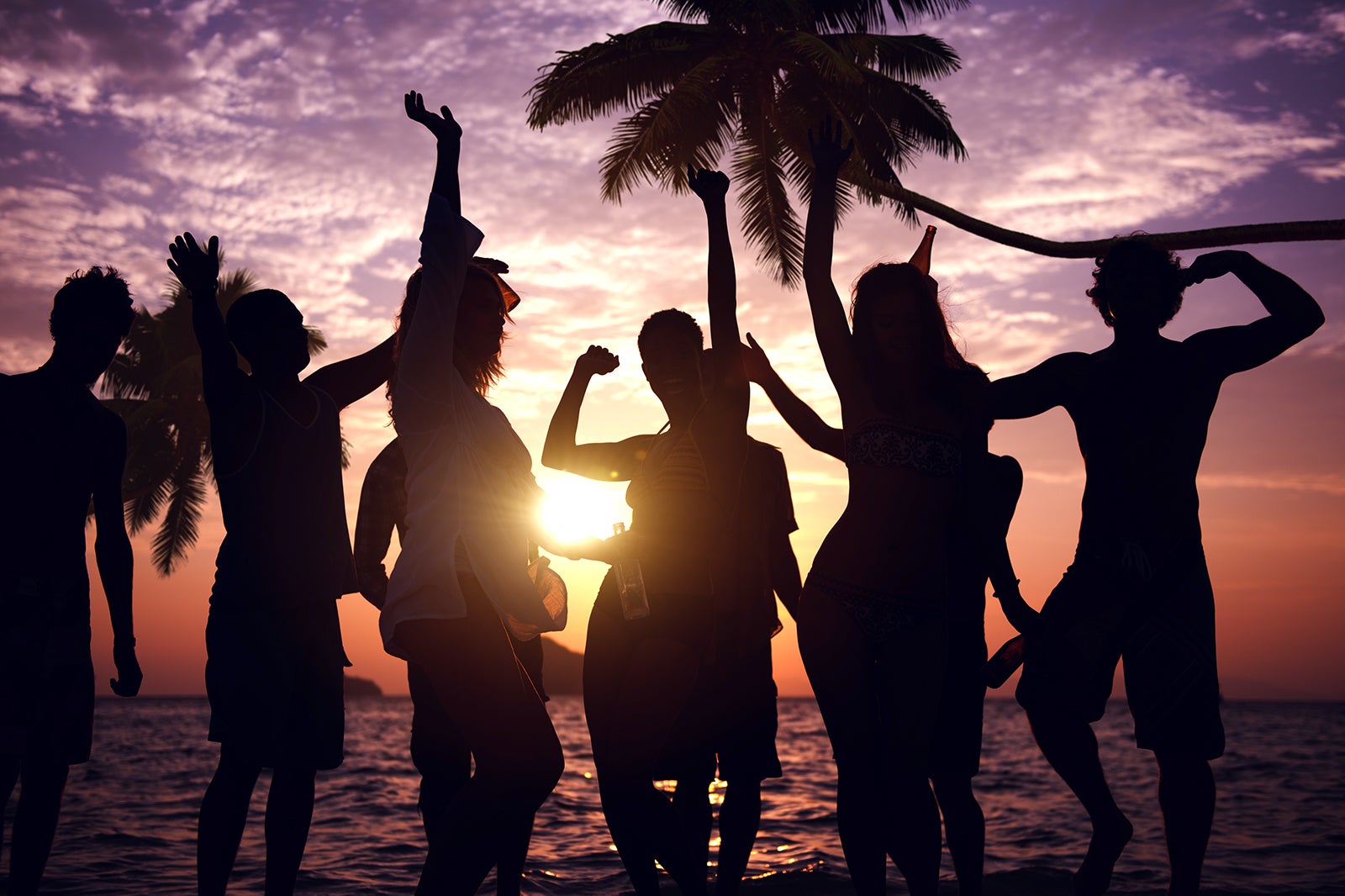 Police Beach is the nearest thing to Thailand's famous Full Moon Party on Koh Phangan's Haad Rin Beach, with the added bonus that the party is twice a week instead of once a month.
The beach is just a short walk along the coast from Koh Tui Village, with entrance from about US$5 in advance or US$7.50 at the door (though prices are prone to rising during busy periods). The atmosphere and size of the party make it similar to what Koh Phangan was like when the parties there first got started, being much safer and more relaxed.
Location: Police Beach, Koh Rong, Cambodia
Open: Wednesdays and Saturdays from 10pm to 8am
Phone: +855 18 993 3300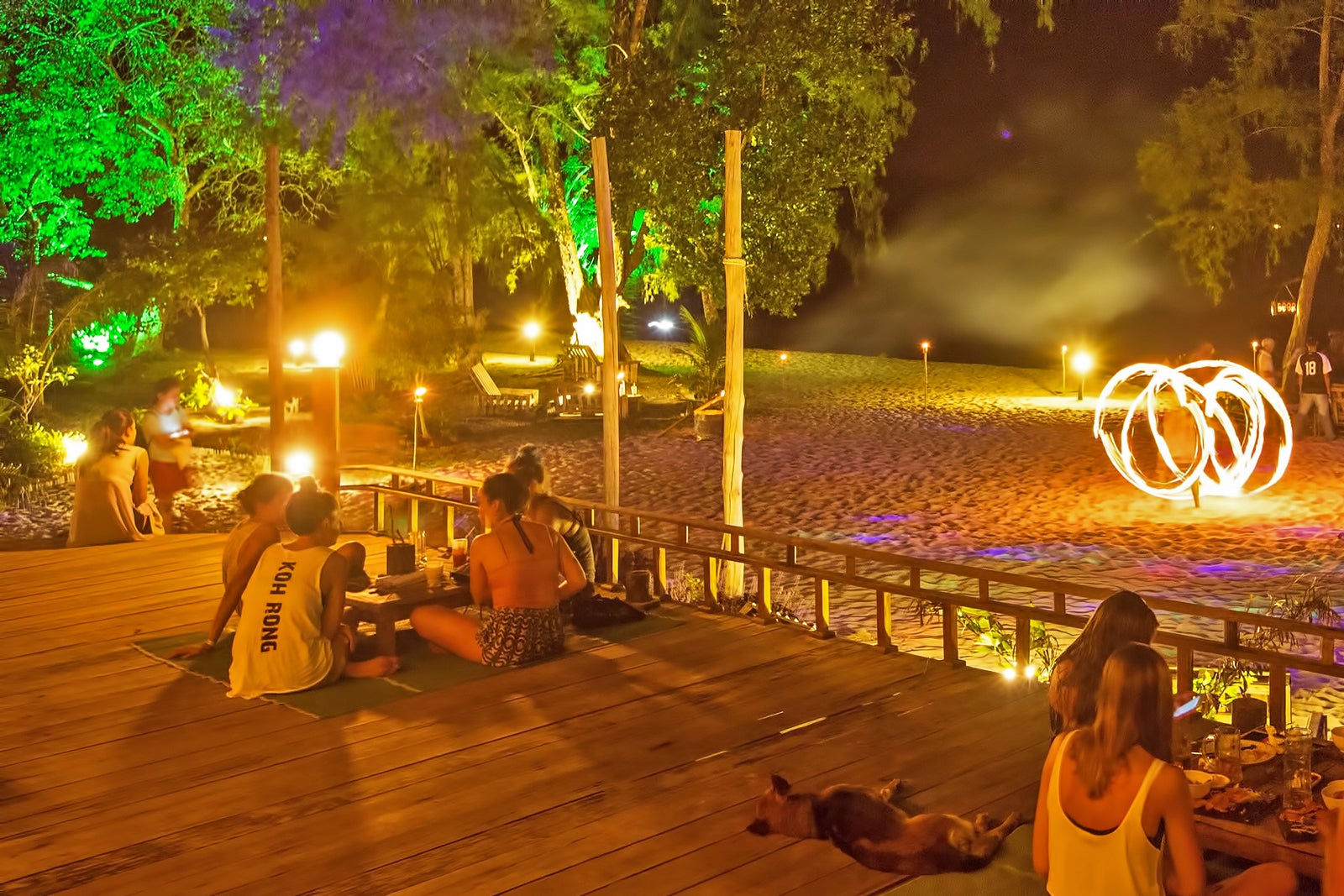 Virtually the only lively bar on the otherwise peaceful Long Set Beach, Nest Beach Club offers stunning views and happy hour specials on cocktails from 6pm to 9pm. The chillout music and cool setting make it a nice place for a relaxing evening.
The club hosts occasional special parties, which are a bit more upbeat and lively, featuring free beer, free shots, live DJs and a hog roast, among other entertainments, generally for the low entry cost of about US$4. Read more...
Location: Long Set Beach, Koh Rong, Cambodia
Open: Daily from 9am to midnight
Phone: +855 96 634 2320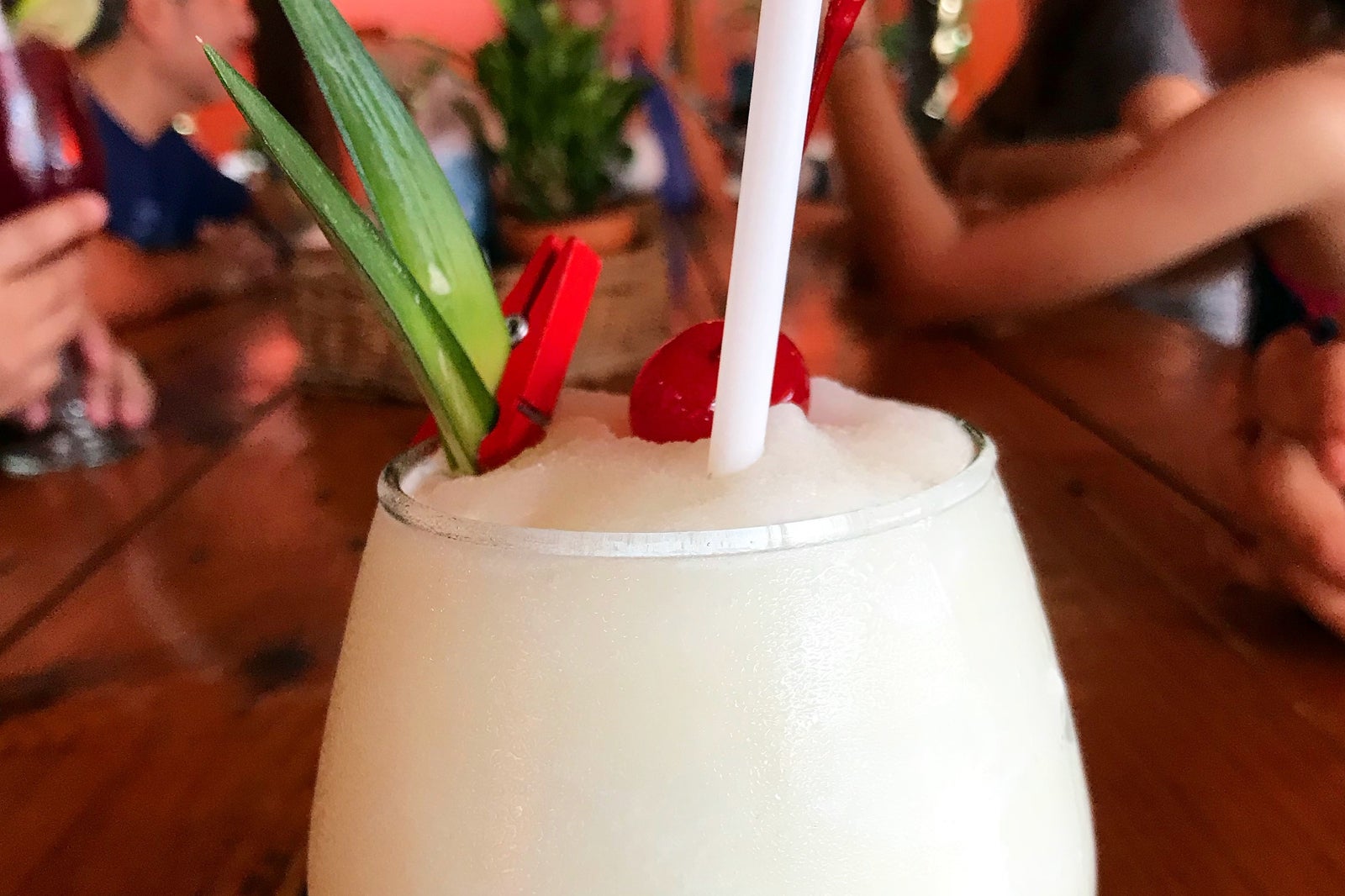 Right at the back of Koh Tui Village and up quite a steep set of stone steps, Skybar really deserves its name as it's pretty high up. The challenge of the climb is rewarded with a fantastic view over the village and across the beautiful clear seas towards Koh Rong Sanloem.
The bar has a different drinks deal every night as well as a happy hour from 6pm every evening, making it a fun and varied sort of place to go after sunset on Koh Rong.
Location: Koh Tui Village, Koh Rong, Cambodia
Open: Daily from 8am to 2am
Phone: +855 98 990 088
Despite the name, Monkey Island is not actually on a different landmass, but is about 200 metres along the coast from Koh Tui Village. A well-established name in Koh Rong's nightlife, this well-stocked and cheap bar has 2-for-1 happy hour deals on cocktails from 4pm to 5pm.
The relaxed atmosphere and beachside hammocks make it a popular place for an early tipple and a good starting point for a night out. However, the place is usually closed by midnight, at which point party-goers tend to head towards the village.
Location: Koh Tui Beach, Koh Rong, Cambodia
Phone: +855 81 830 991