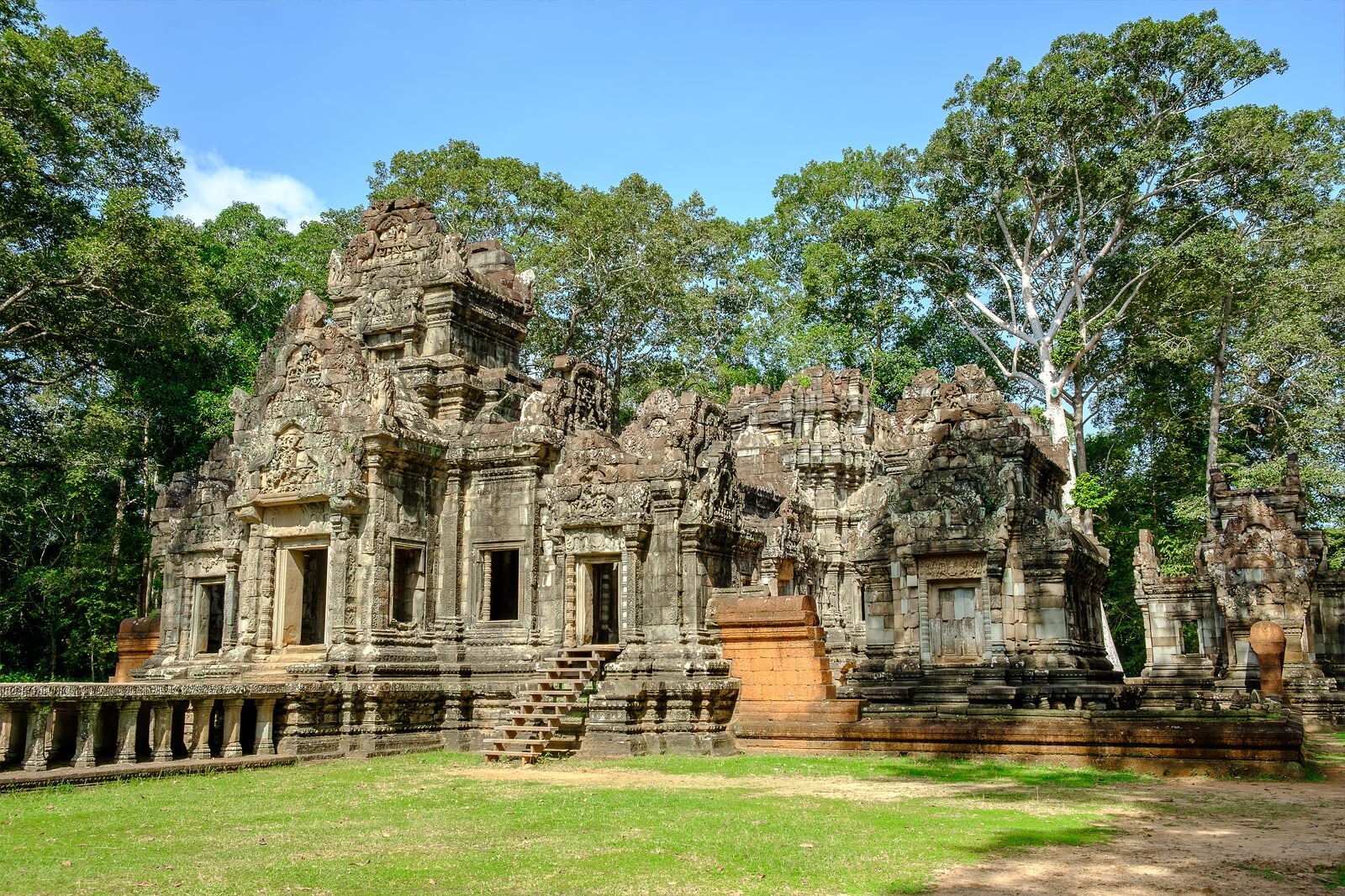 Chau Say Tevoda was built somewhere between 1120 and 1150AD by King Suryavarman II. This smallish, graceful Hindu temple has a central sanctuary, 2 libraries and 4 gopuras (towers) which are at the 4 cardinal points on the compass.
To the north is Thommanon Temple, which has a similar design and floor plan to Chau Say Tevoda.
Chau Say Tevoda - one of the highlights of 31 Best Things to Do in Siem Reap (Read all about Siem Reap here)
Chao Say Tevoda was in very bad shape following centuries of wars, neglect and due to natural elements. In the year 2000, restoration of the temple began and was completed in 2009. The restoration included newly built parts which are not of equal artistic quality to the original sections, but you can still see the temple as it was originally constructed.
Chau Say Tevoda temple has some finely done carvings, most of which are still in fair condition. Although most of the carvings are relate to Hindu mythology, there are also Buddhist reliefs which were added by King Jayavarman VII.
From the temple, a path to the east leads to the Siem Reap River, which is a short distance away. You can find Chau Say Tevoda just east of the Angkor Thom Victory Gate.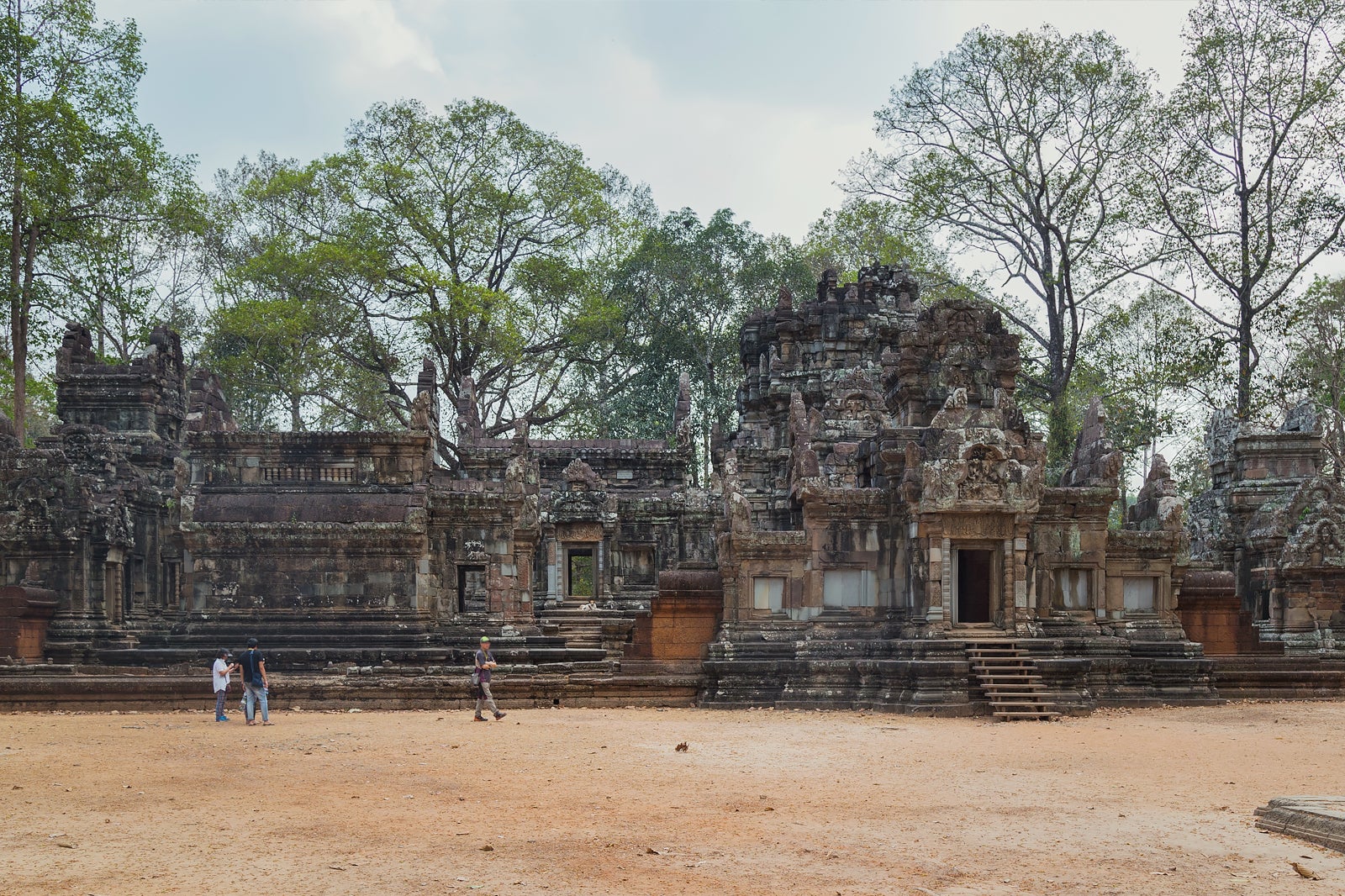 Chau Say Tevoda
Location: Angkor Archaeological Park, Siem Reap, Cambodia
Back to top