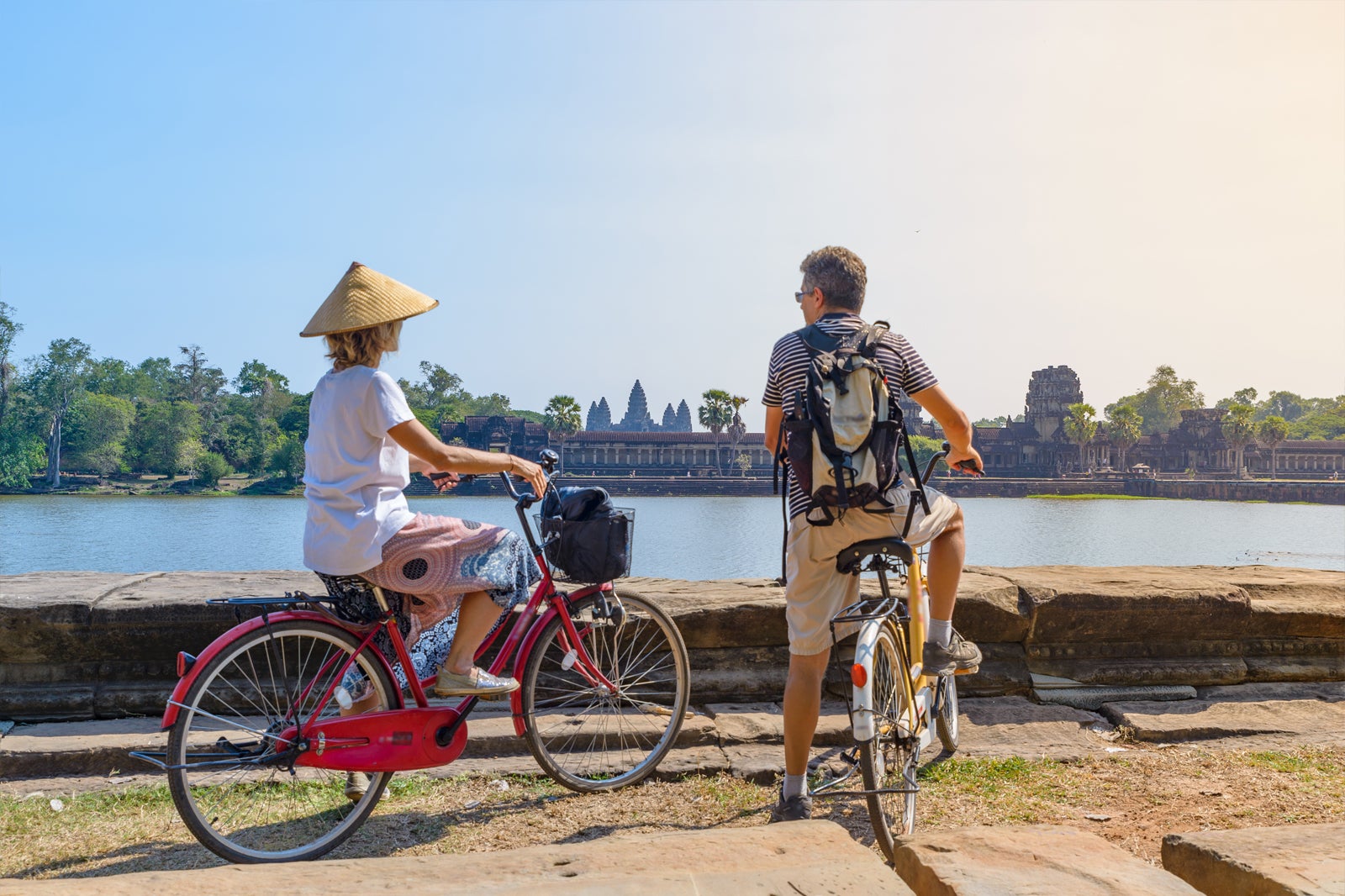 5 Ways to Explore Angkor Wat
Pedals, Engines and Rotor Blades – See Angkor in Surprising New Ways!
There are several ways to explore Angkor Wat. The full complex is absolutely massive – about 162.6 hectares! Naturally, trying to walk around to see all of the main temples would be a little too ambitious (to say the least) for most people, and you would barely be able to see a couple of the famous ancient structures before you ran out of energy, time or both.
To make getting around Angkor Wat easier for you, we have selected the 5 best modes of transport available, each of which has its advantages when compared to the others. With pretty good roads throughout the complex, any of the following options will allow you to get lots out of your time in Siem Reap and will reveal breathtaking views of these world-famous temples.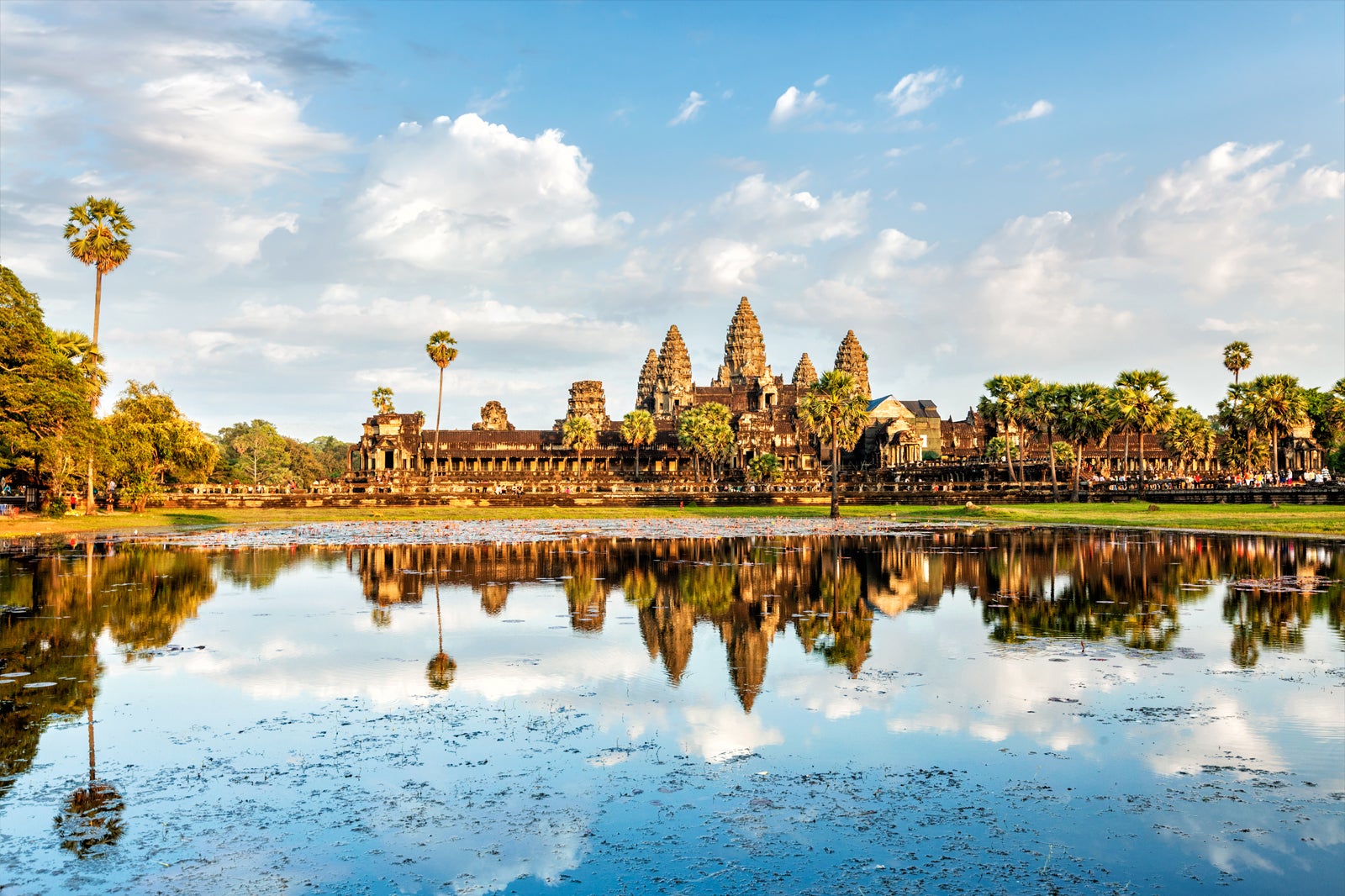 Depending on the size of your group, the vehicle you use to explore Angkor Wat could be a sedan or a minivan. Either way, the unique thing such a vehicle offers, which no other option does, is air conditioning, giving you a bit of comfort on a hot day.
Additionally, the vehicles are more secure, allowing you to explore the temples without worrying about your valuables. Importantly, this is also one of the fastest ways of getting around, letting you see more temples in less time.
If you want a more local experience, a tuk-tuk is a great way to get around the Angkor Wat complex. They are quick enough that you can see plenty of temples in relatively little time.
Being open-sided, you not only get a nice cooling breeze when you're moving, but you also get a better view of your surroundings, allowing you to enjoy and photograph the Cambodian countryside as you travel through it.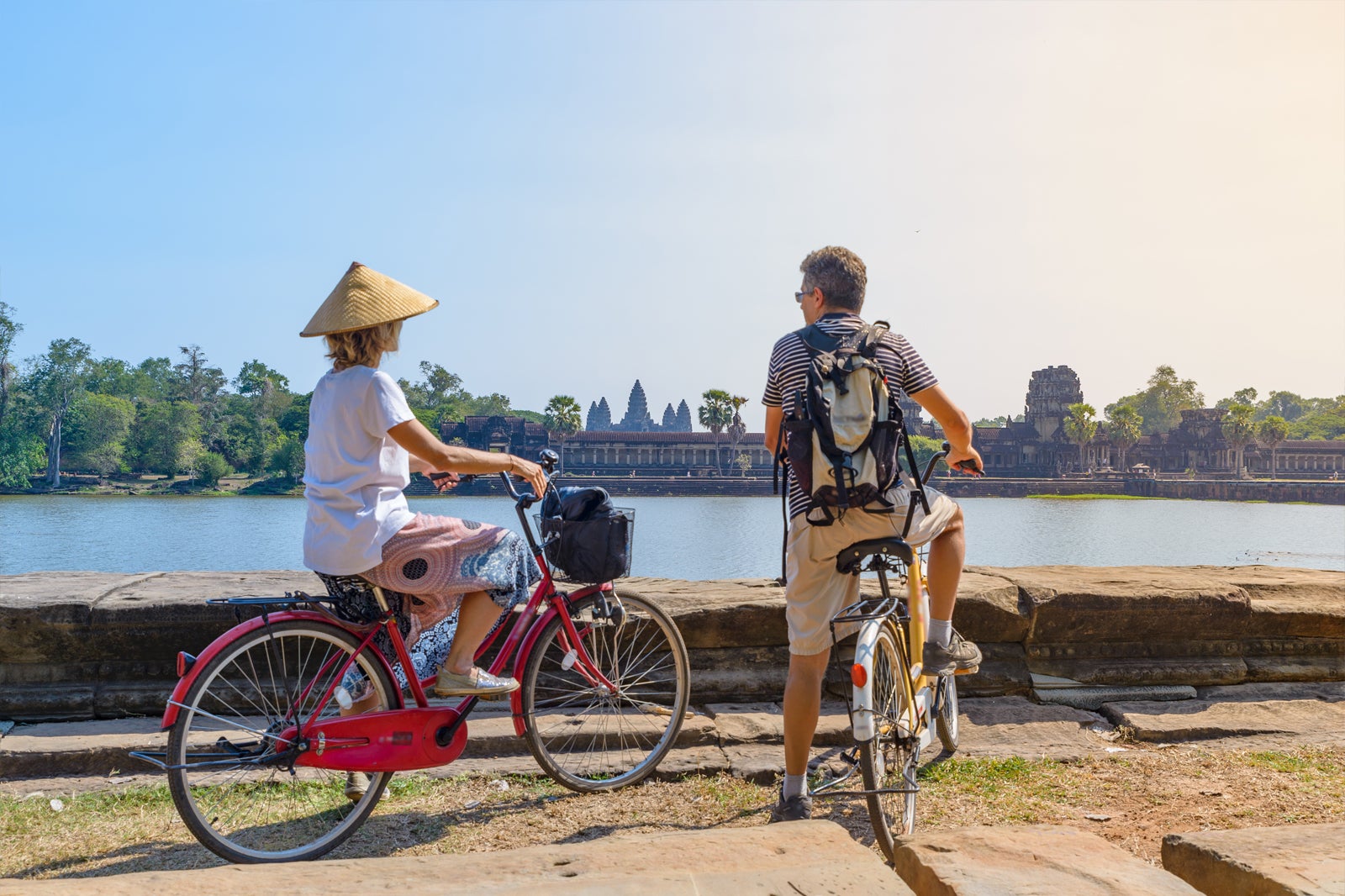 Exploring Angkor by bicycle is ideal for visitors embracing responsible tourism, those who don't want to miss their daily workout, and those who prefer to have a more immersive experience.
There are obvious downsides, though, including the likelihood of getting pretty sweaty in the heat and the fact that your slow speed means you'll cover fewer temples. But the more relaxed pace does mean that you can properly enjoy the scenery around you. Just be sure to carry plenty of water and sun cream on your trip.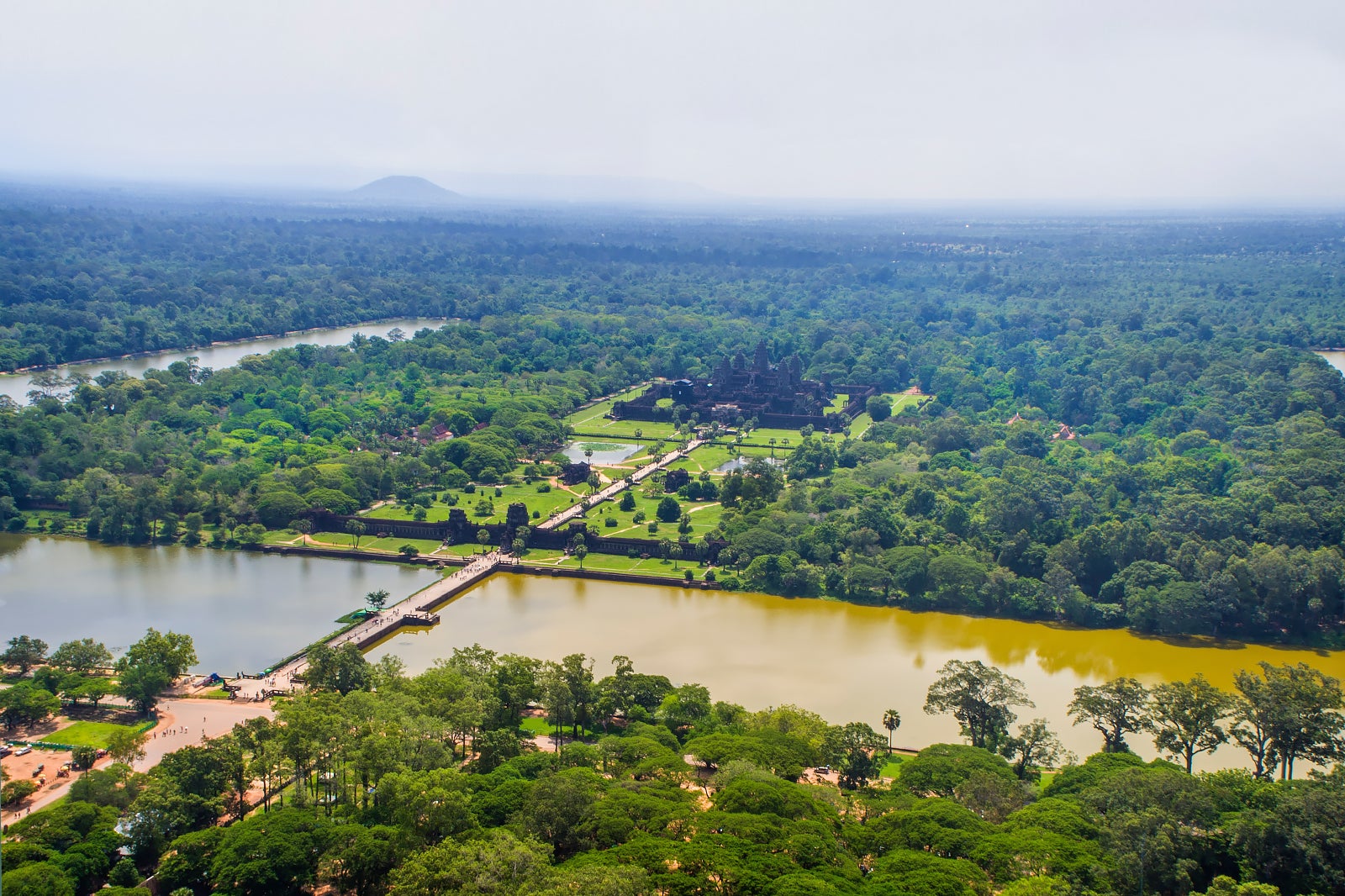 A helicopter ride is a great way to see the grandeur of Angkor Wat and allows you to really appreciate the scale of the temple complex, which is not easy to comprehend from the ground. Naturally, you can't land at each individual temple to walk around it, so this option is perhaps better combined with one of the other four ways to explore Angkor Wat, shown above.
The fact that the trip also visits Tonle Sap Lake – which is also best seen from high up so that you can appreciate its size – makes it a good way to get a general overview of Siem Reap's star attractions.
A scooter gives you the independence and mobility of the bicycle, but with the speed of the tuk-tuk. This makes it probably the best compromise for exploring Angkor Wat. One downside is that you will have to carry all of your belongings with you when you're exploring the temples, so be sure to pack light.
Back to top