Getting Around Phnom Penh
Phnom Penh Transport
Getting around Phnom Penh mostly requires the use of motorised vehicles as the city is divided into several districts. Sisowath Quay (the grand Riverside Boulevard) and City Centre are Phnom Penh's most popular districts. While you can explore the city on foot or bicycle, there are several landmarks in Phnom Penh that are accessible by taxi, bus or remok (Cambodian tuk-tuk). You and your driver should agree on the fare before starting your ride. Read on for our guide on Phnom Penh transport.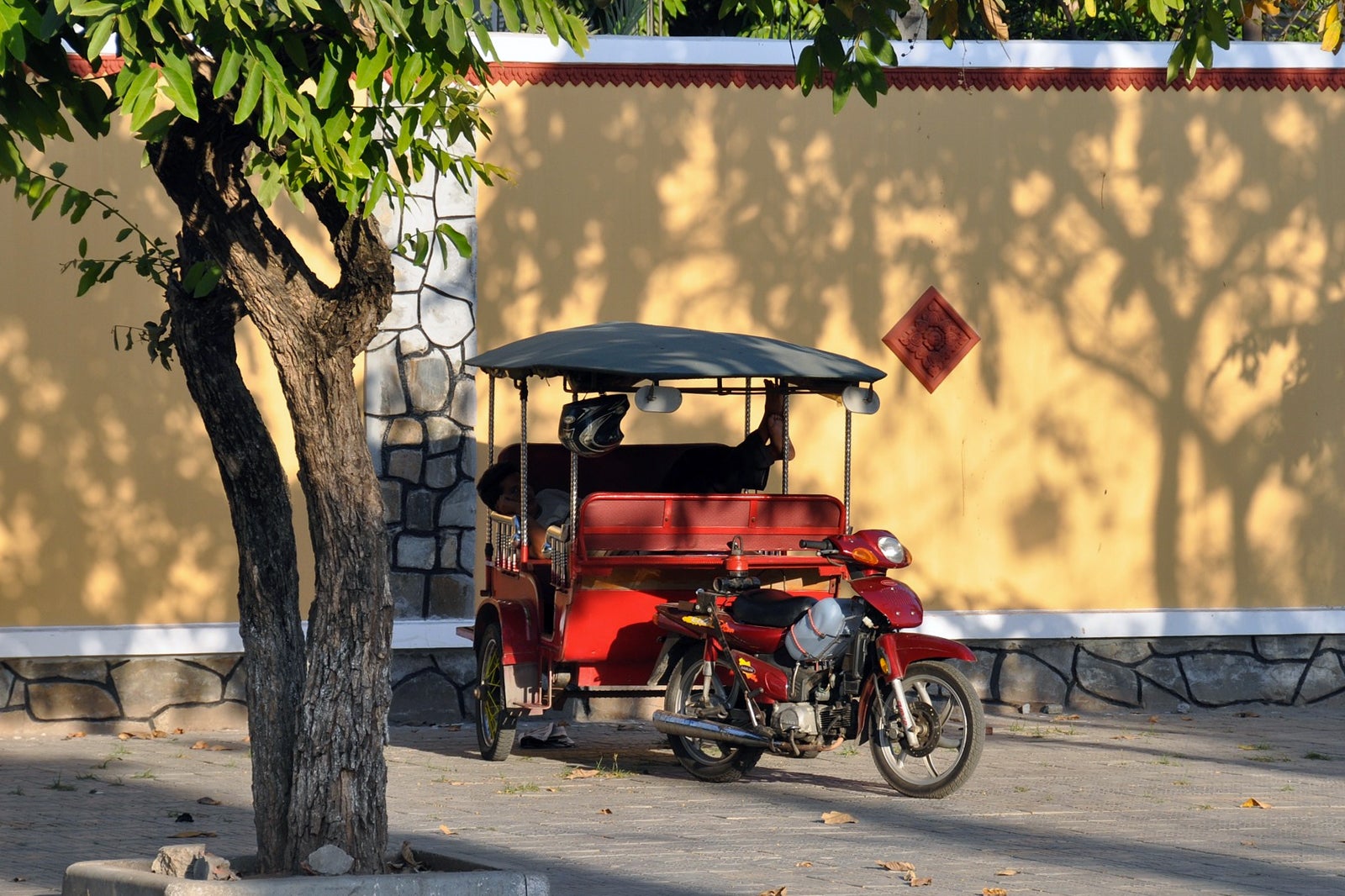 Remok, similar to Thailand's tuk-tuk, comprises a passenger carriage that's pulled by a motorcycle. The most common method of transport for tourists, remok is excellent for small groups as it can accommodate 4 (or more) passengers at a time.
Fares are negotiable and can vary widely from one customer to another. They're basically priced according to duration and distance. Trips within Phom Penh City Centre are usually quite affordable but expect to pay more for further destinations such as Phnom Penh International Airport and Choeung Ek Killing Fields Memorial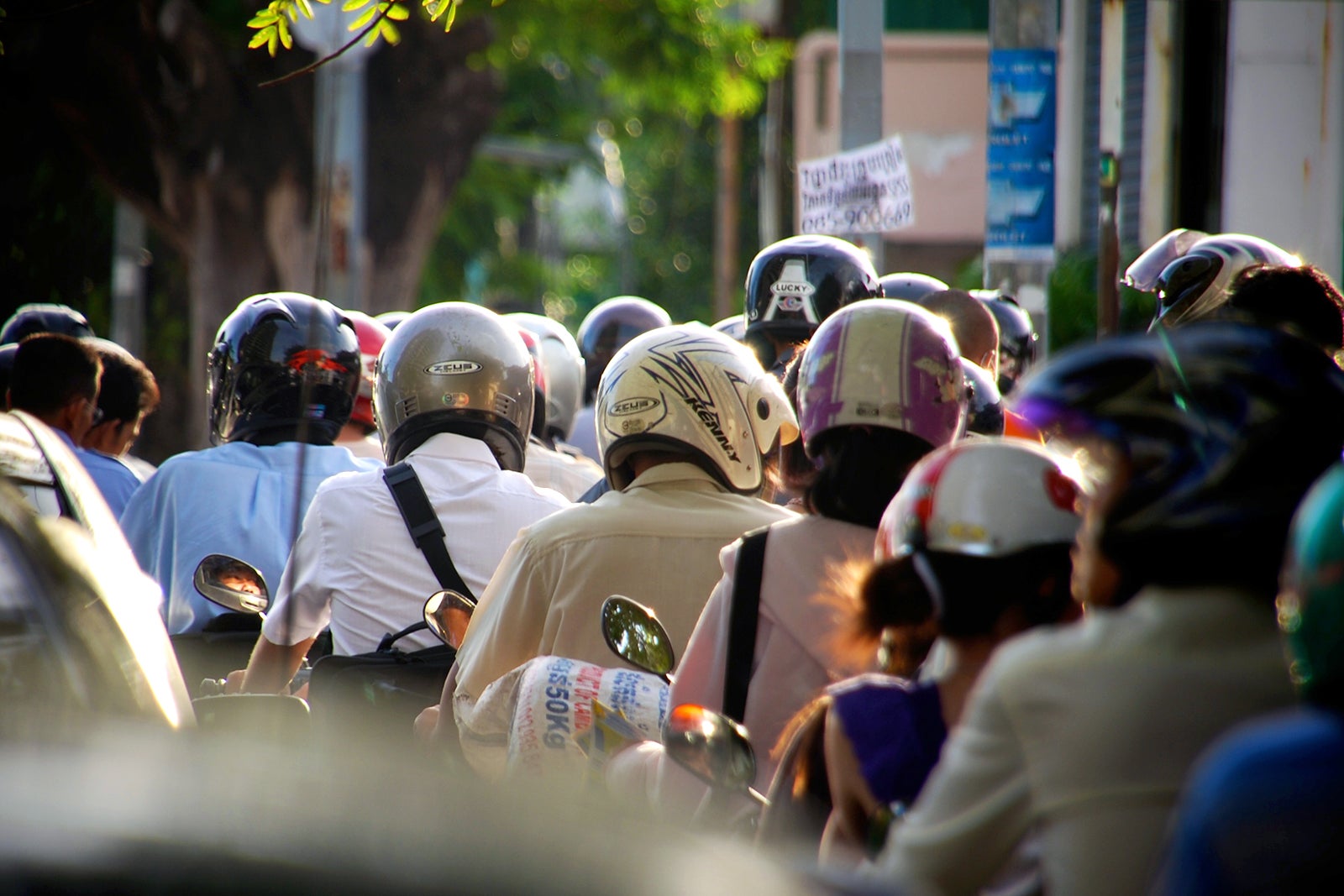 Moto or motorcycle taxis are great for short trips within Phnom Penh, and those which are driven by English-speaking locals can be found mostly in Phnom Penh's tourist-friendly areas such as Sisowath Quay and Independence Monument. Expect to pay more if you're travelling during the night.
If you're looking to explore outside the city centre, moto services are available at daily rates. Make sure you wear a helmet while on a motorbike in Cambodia – even as a passenger – so your driver should provide you with one. Traffic police are usually on the lookout for those riding without a helmet, especially tourists.
photo by ND Strupler (CC BY 2.0) modified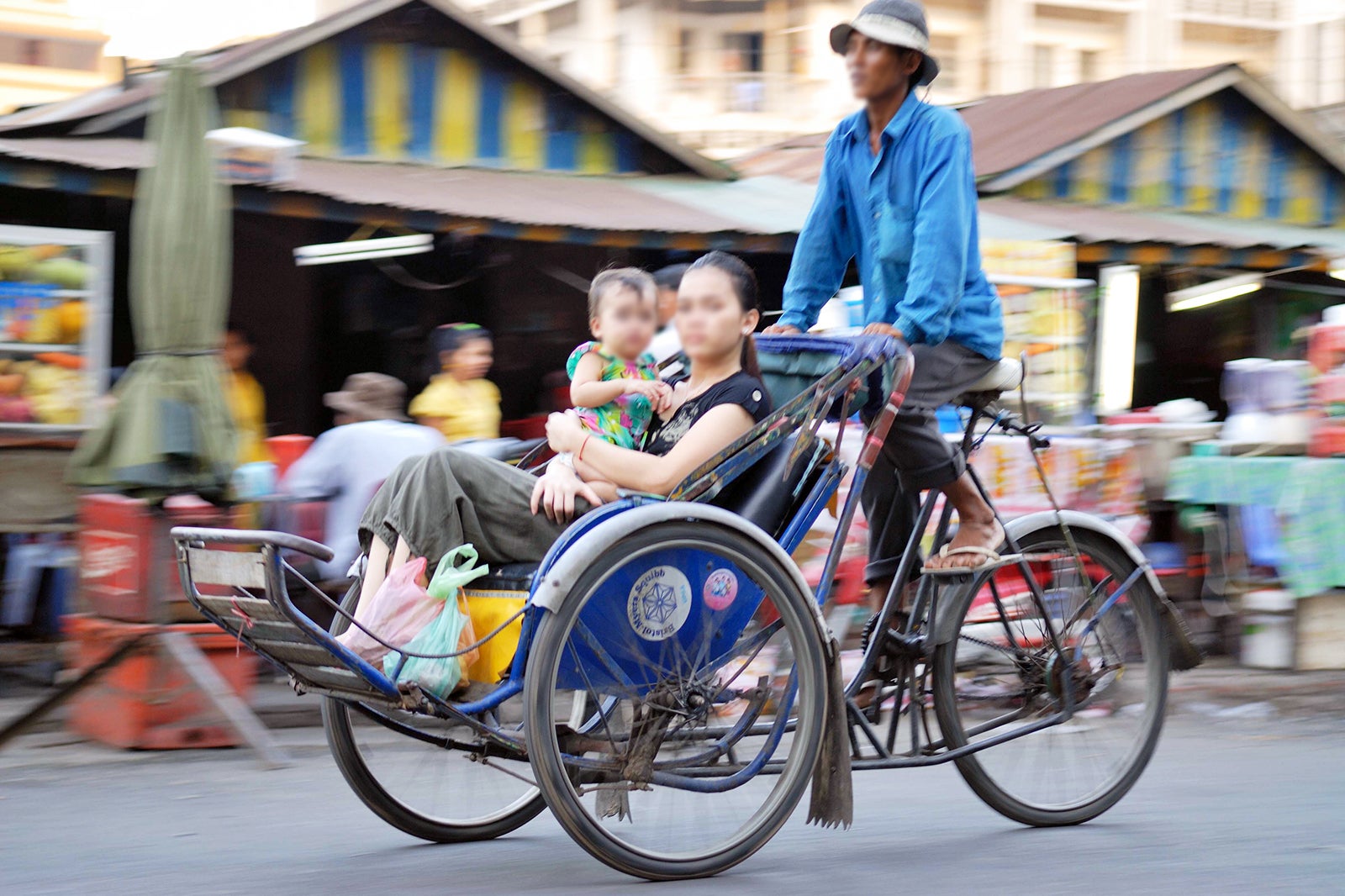 Travelling by cyclo is excellent for those looking to visit landmarks within the Phnom Penh City Centre such as the Royal Palace, Silver Pagoda, National Museum of Cambodia, and Wat Ounalom. While you can find cyclos parked near popular hotels, restaurants and popular landmarks, you can enjoy a full day of sightseeing by hiring one from The Cyclo Centre on Street 158.
photo by M M (CC BY-SA 2.0) modified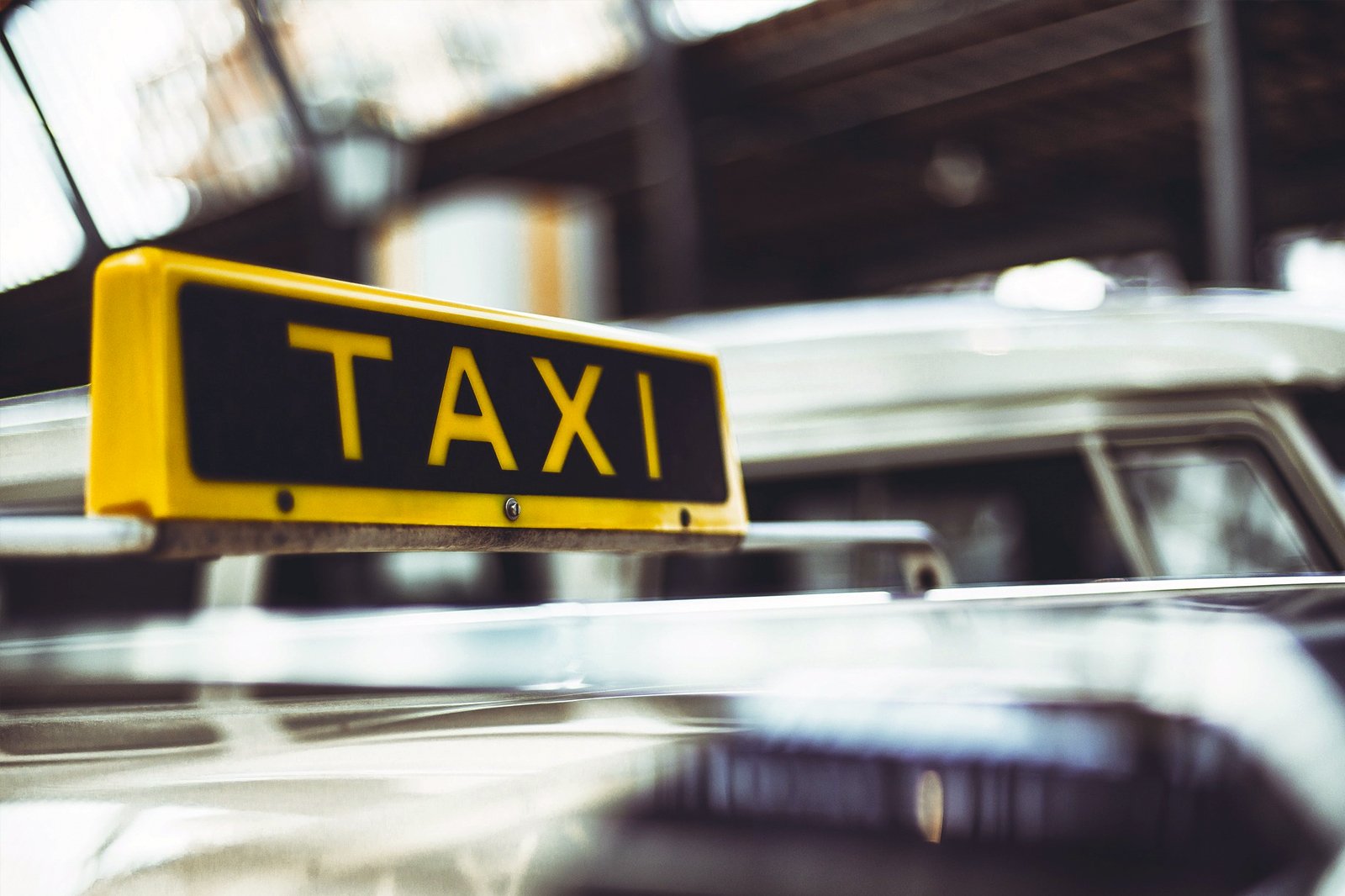 You can find city taxis along Sisowath Quay and outside major hotels all over Phnom Penh, but you can also easily book 1 through the phone or travel agencies. The fastest and safest method of transportation in Phnom Penh, many taxi companies offer 24/7 services. City taxi drivers are usually English-speaking locals with good knowledge about Phnom Penh.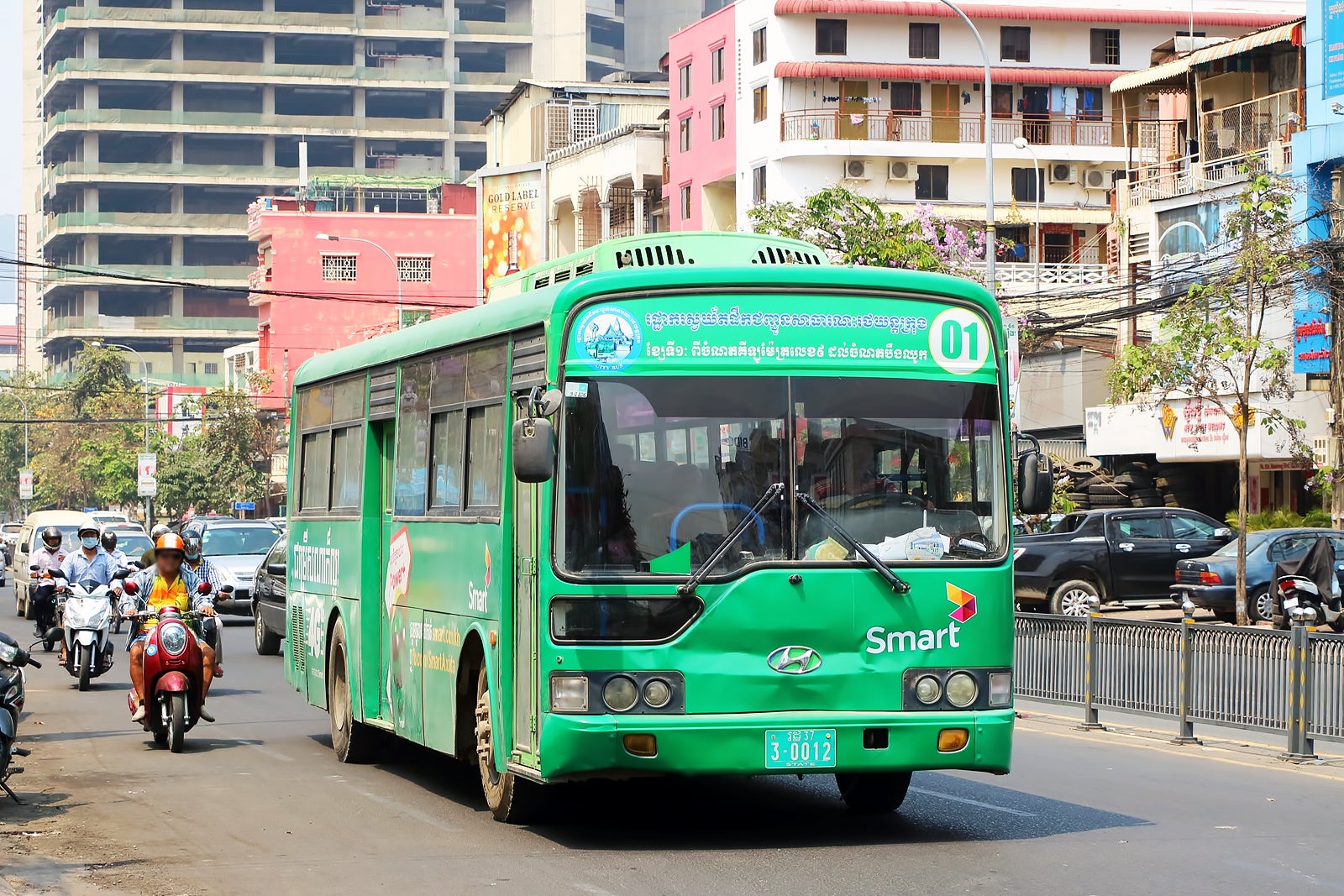 City buses allow you to experience a truly authentic way of getting around in Phnom Penh. Buses in the city are also incredibly cheap to explore the city. Do note that most of these buses are not equipped with air-conditioning and can get very packed during peak traffic hours.
photo by Ilya Plekhanov (CC BY-SA 4.0) modified
Back to top