Getting to Koh Rong
How to Get to Koh Rong and Getting Around While You're There
When it comes to getting to Koh Rong and Koh Rong Sanloem, virtually the only option is to go by boat. There is no bridge or airport on either island. If you want to really splash out, you could take a helicopter, but tickets from Phnom Penh Airport start at about US$4,500++.
For those travelling directly to Koh Rong from overseas, the nearest airport is Sihanoukville International Airport (KOS). You will then need to get to either the ferry terminal at Serendipity Pier or Sihanoukville Port. Before you book a boat ticket, it's important to know exactly where you are going – arriving at the wrong pier could mean either an expensive long-tail boat ride or a long overland trek to reach your resort.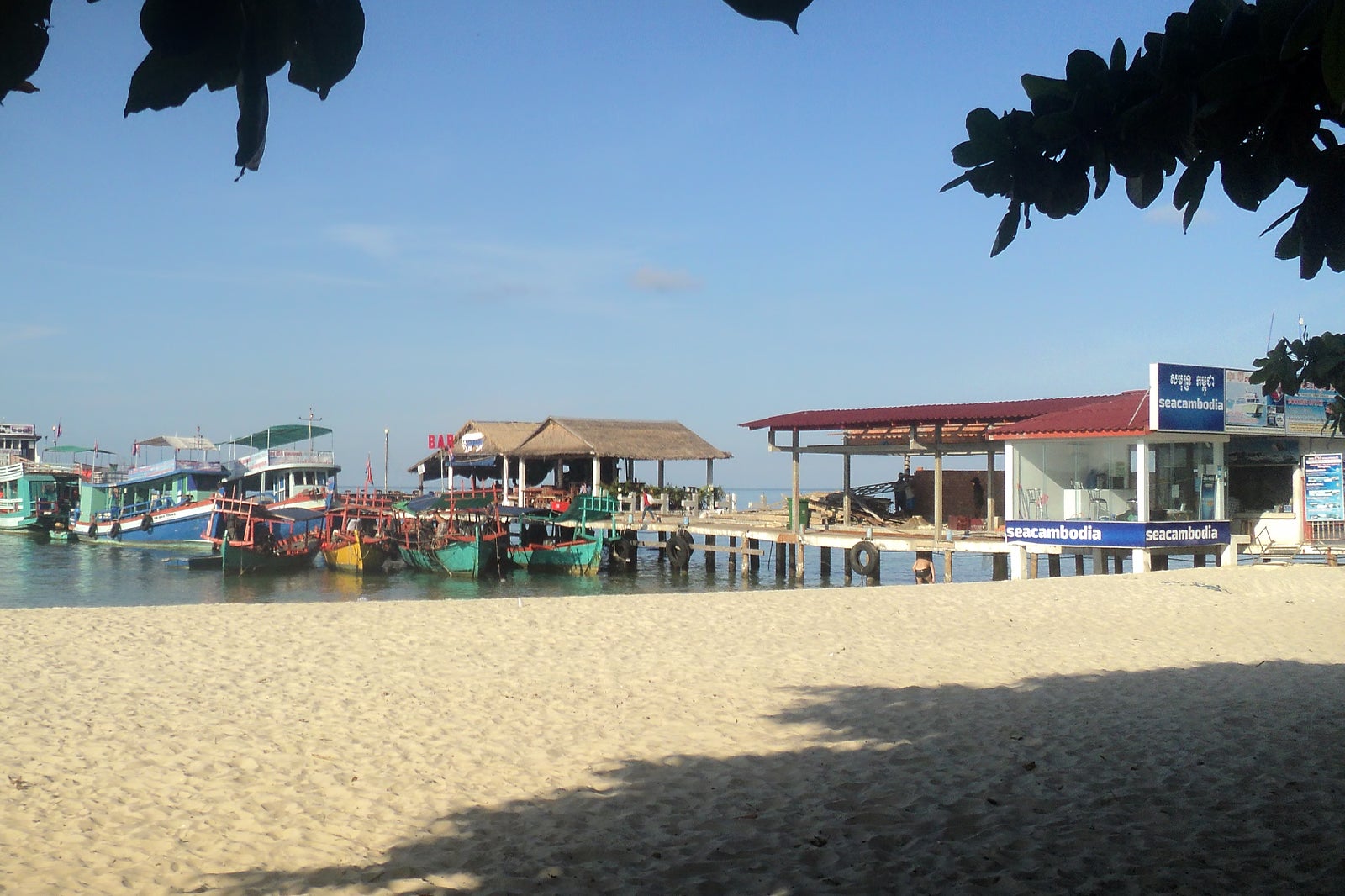 There is a number of regular services from Sihanoukville to Koh Tui Village (though the schedule often changes).
Speed Ferry Cambodia uses 125-seat catamarans, which cover the journey from Serendipity Pier to Koh Tui Village in about 45-90 minutes, depending on whether or not they also stop at Koh Rong Sanloem on the way. They sail 3 times daily and an open return ticket costs about US$21.
Buva Sea Ferry operates 50-seat speed ferries from Serendipity Pier and sails to Koh Tui, Long Set Beach, Sok San Beach and other piers around Koh Rong. There are 7 daily sailings and tickets are from about US$22.
GTVC offers the cheapest service, with return tickets costing about US$13. But they sail from Sihanoukville Port which is more inconvenient to get to and stop only at Koh Tui. They do offer a hotel pick-up service for guests staying in Sihanoukville, which helps. They set sail 4 times per day.
Island Speed Ferry Cambodia is sometimes referred to as Cambodia Island Speed Ferry, Island Speed Boat Cambodia, or TBC. They have only two boats – a brand new 150-seater, with air conditioning, and an older one without climate control. Both take about 90 minutes to make the journey to Koh Tui because they make 2 stops on Koh Rong Sanloem, with return tickets costing about US$22. There are 3 sailings per day and, like GTVC, they depart from Sihanoukville Port, with hotel pick-ups available.
The bright yellow supply boats take locals and cargo from the mainland to the Koh Rong islands, but visitors are welcome to use them, too. Comfort and even life jackets are far from guaranteed, the boat takes about 2 hours (3 if the weather is bad) and it departs from the New Royal Pier of Sihanoukville Port, with only 1 sailing per day. However, a 1-way ticket costs just US$5.
Some boats from the mainland operate to other small piers around both Koh Rong and Koh Rong Sanloem, but the schedules change on quite a regular basis. If you are staying at a resort away from Koh Tui, it is best to contact the resort directly to get the best and most up to date information on ticket prices and how to get there.
photo by Wikirictor (CC BY-SA 4.0) modified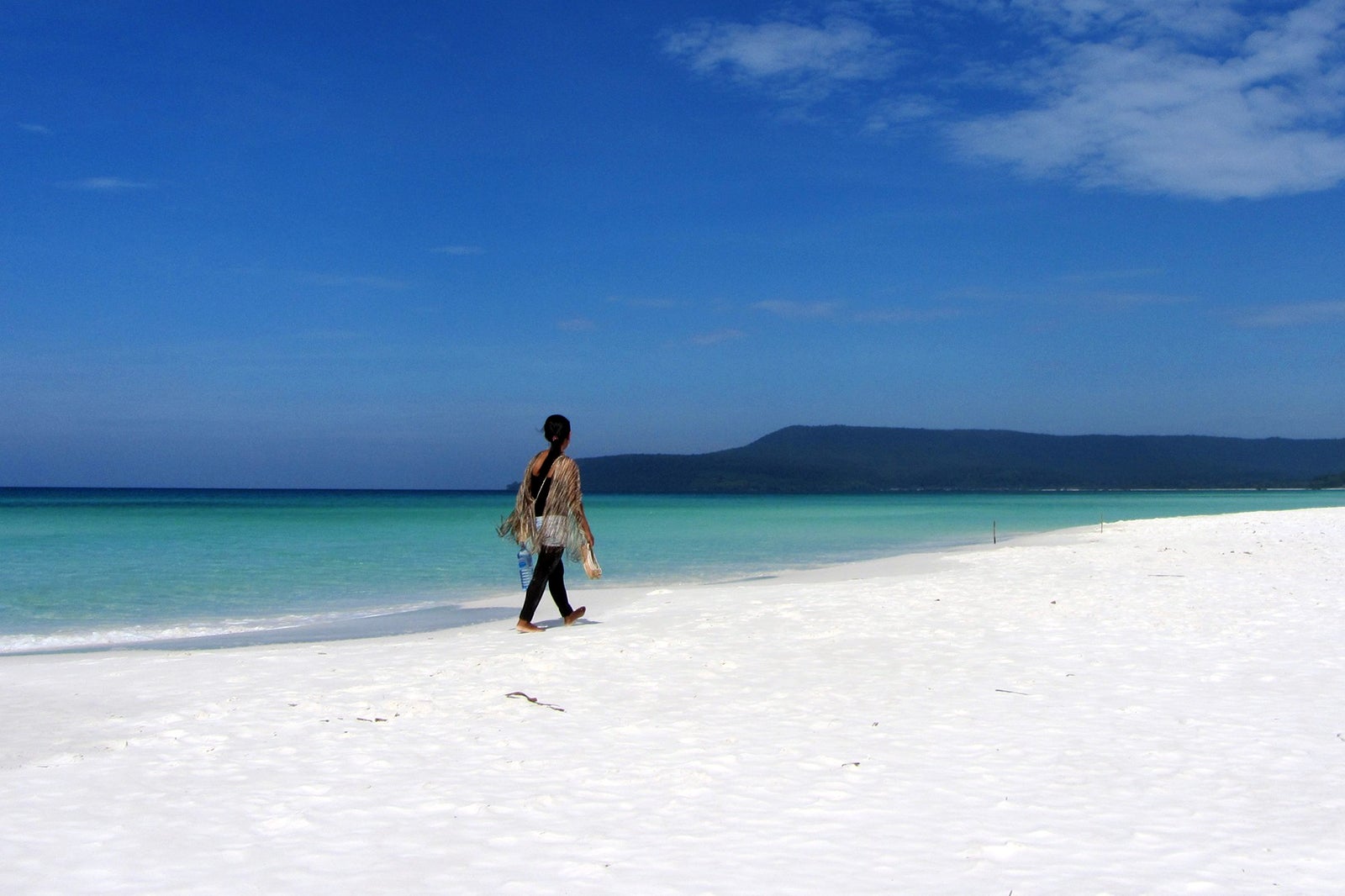 There are currently absolutely no roads on Koh Rong – only well-worn trails through the dense jungle terrain. As such, trekking isn't so much a pastime as it is the only way of getting around the island over land. Fortunately, most of the resort areas and villages are compact and simple to navigate, and a lot of the key points of interest are close together with few obstacles in your way.
If you wish to go to more remote parts of Koh Rong, note that there are no good maps of the available routes and there is no internet available for checking online. It's therefore essential to have either a guide or a compass and a good sense of direction. Be sure to take plenty of water with you as long jungle hikes can get very hot and sweaty.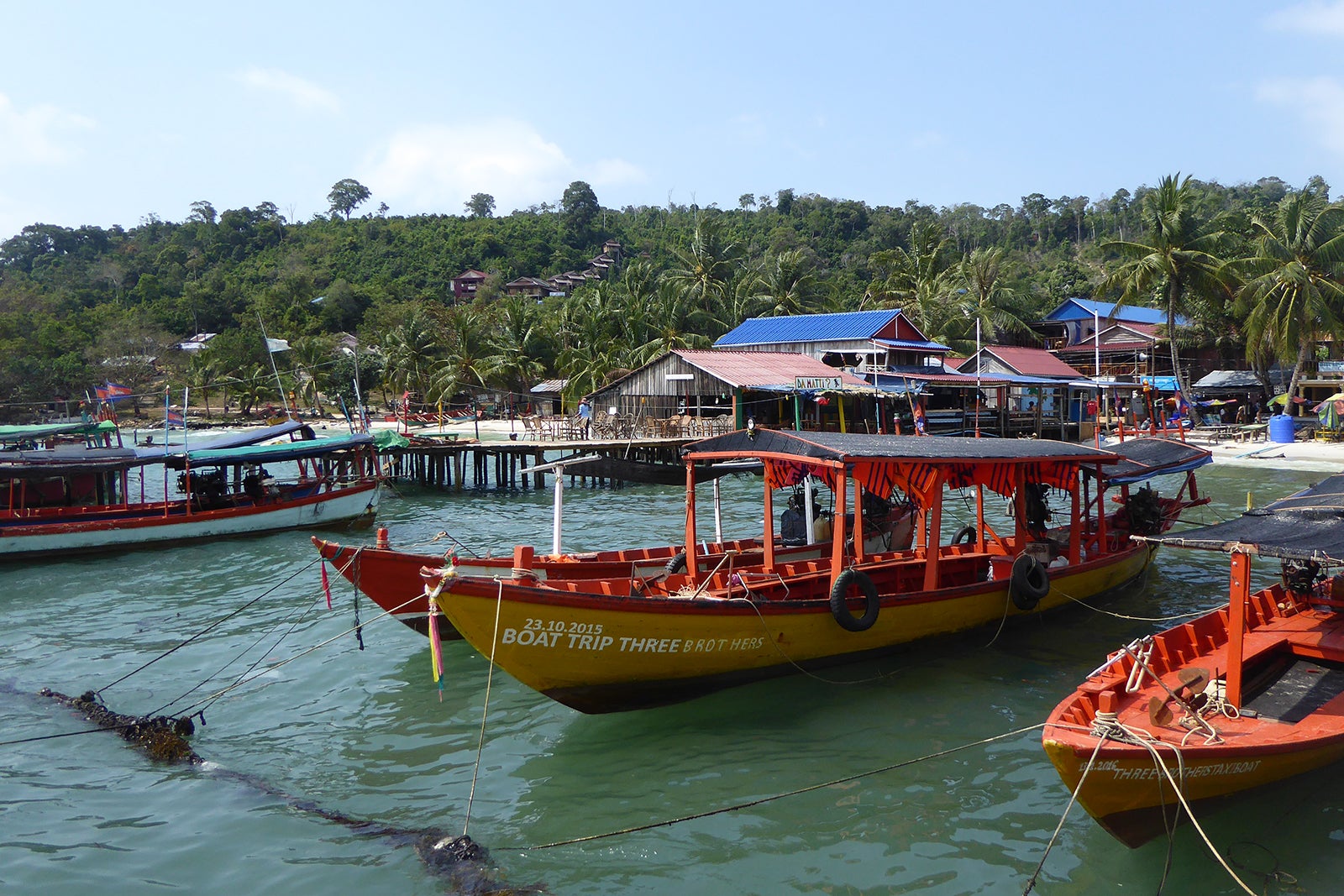 The much easier and safer alternative to long hikes is to hire a long-tail boat to take you from one beach to the next. You'll have to negotiate the price with the boat owner, with prices varying depending on the distance you want to go. Approximate prices include:
Koh Tui Beach to Sok San Beach: US$5-20 per person
Koh Tui Beach to Long Set Beach: from US$15 per person
Koh Tui Beach to Lonely Beach: from US$60
Back to top