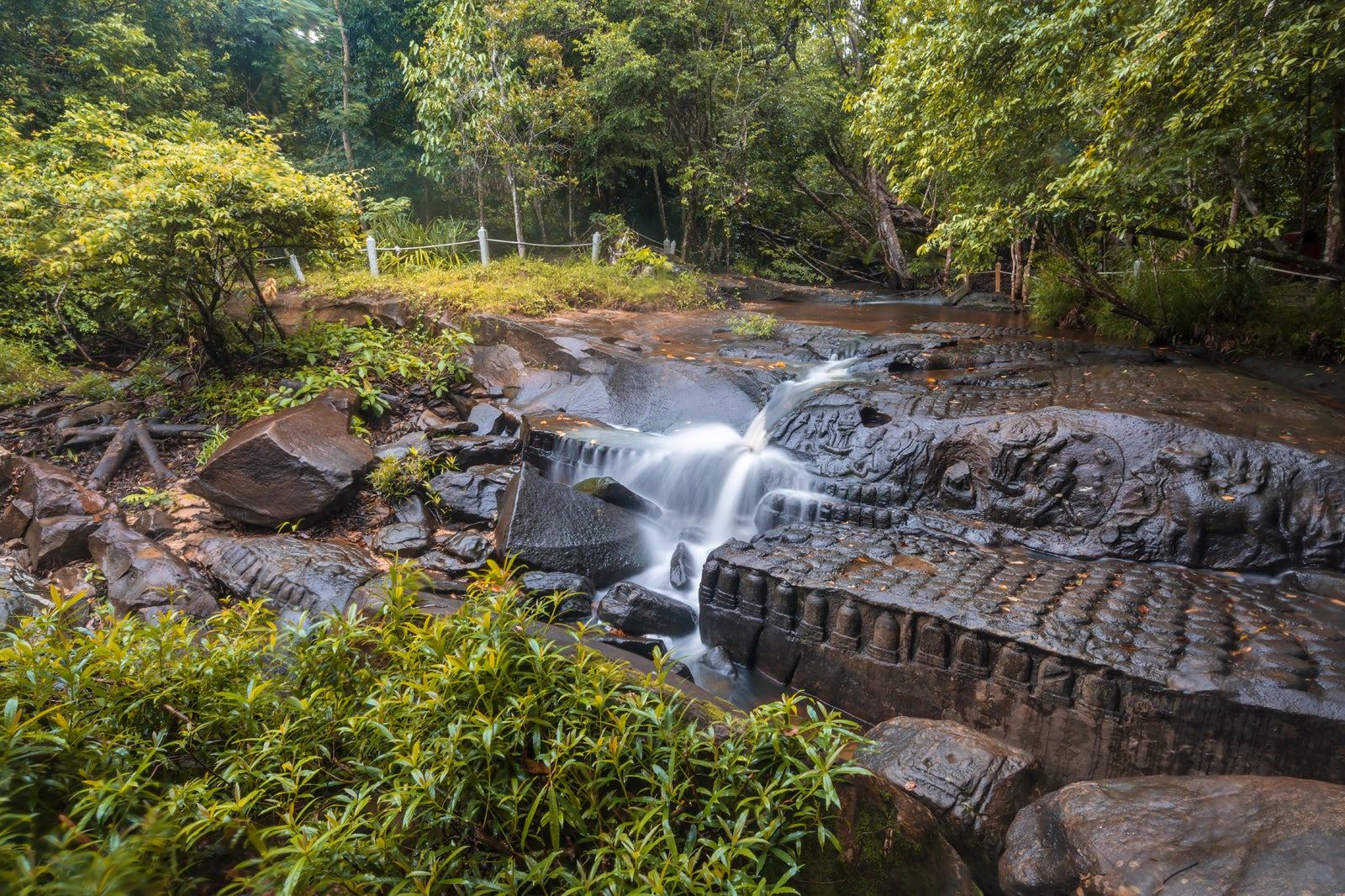 Kbal Spean is the famous river of a thousand lingas at Phnom Kulen, northeast of the Angkor site. These lingas (phallic symbols) were evidently carved into the bedrock of the river so they could 'fertilize' the waters flowing to the fields of Angkor.
There are also carvings of Buddha and Buddhist images in the rocks that were carved at a later date than the lingas. The site was constructed between the 11th and 13th centuries. The Kbal Spean archaeological site is a fairly easy 45-minute walk uphill through woodlands.
Kbal Spean River - one of the highlights of Waterfalls Near Siem Reap and 31 Best Things to Do in Siem Reap (Read all about Siem Reap here)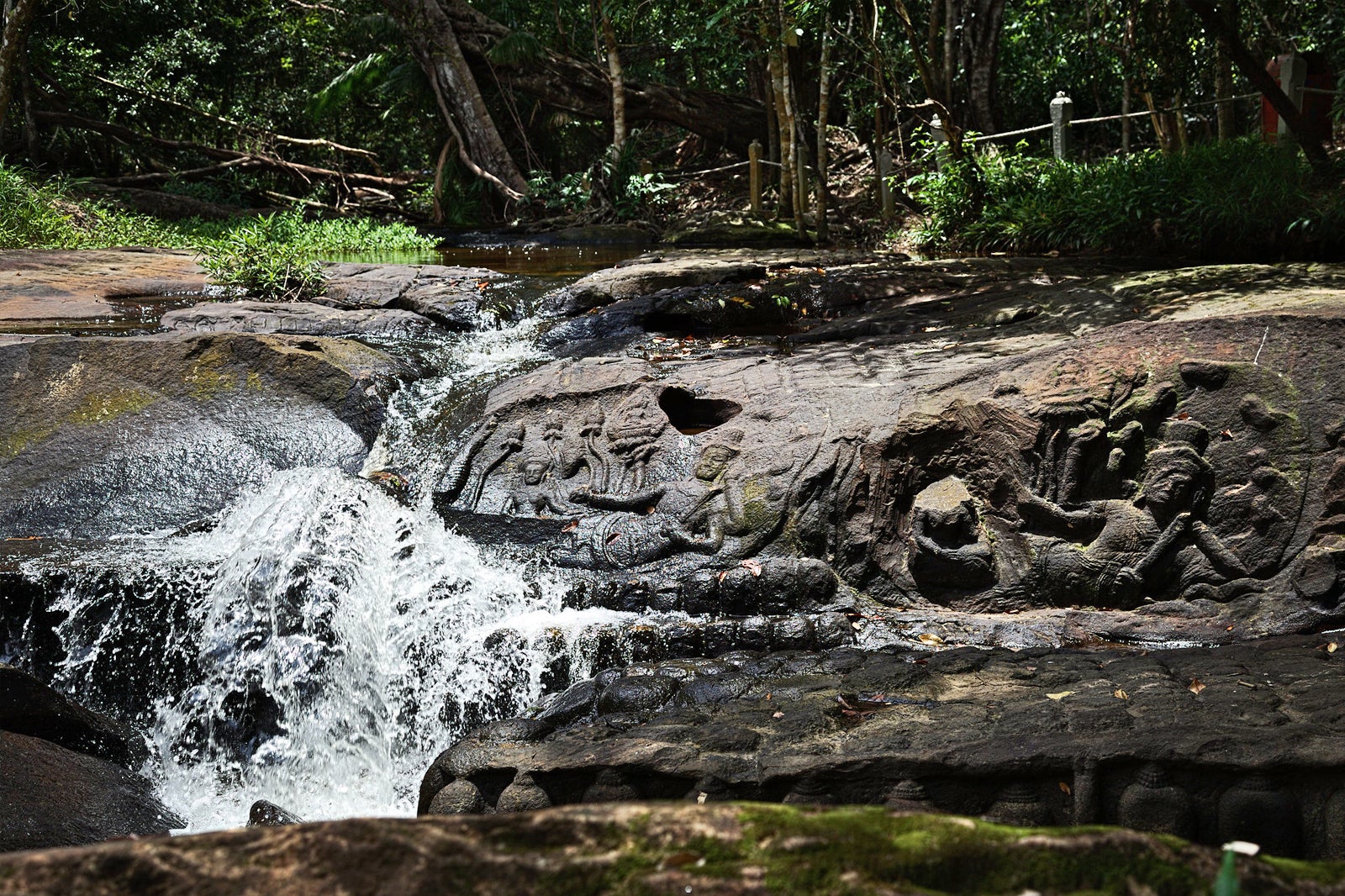 The Kbal Spean site is approximately 49 km north of Siem Reap. To get there, you can take the road past Banteay Srei for about 12 km, and there will be a sign and parking area on the left.
You can combine your trip to Kbal Spean with a visit to Banteay Srei, which will usually take a half-day to see both. Entrance to the area usually closes at 3pm.
Kbal Spean River
Location: Banteay Srei, Cambodia
Open: Monday–Saturday from 8am to 5.30pm
Back to top