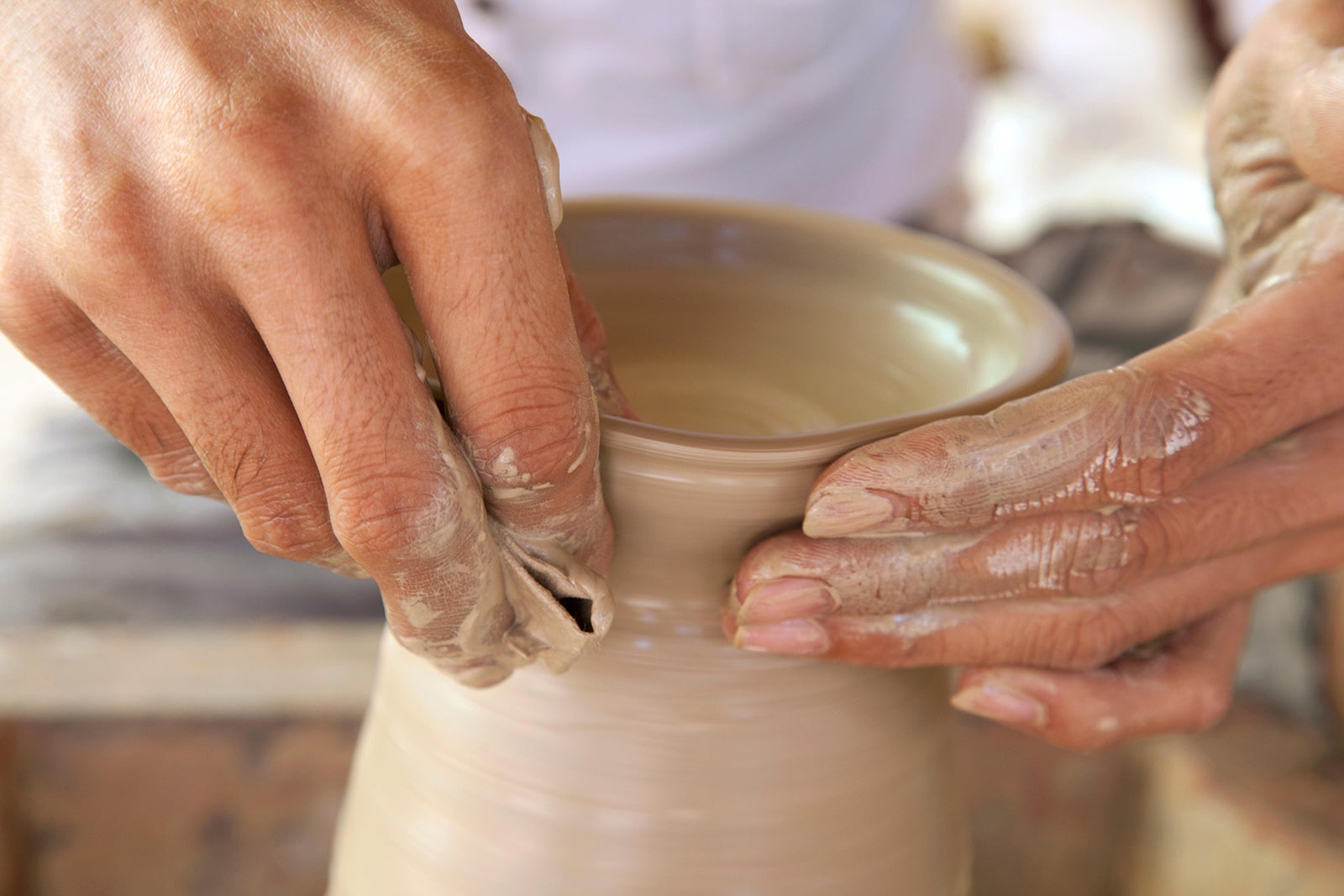 Khmer Ceramics & Fine Arts Centre is an arts centre that provides a deep insight into the rich Khmer ceramic arts and culture. It's worth adding to your to-do list if you ever plan to visit Angkor Wat or Siem Reap – you can learn about the local heritage that once flourished in the region from the early 9th century to the 15th century and also take some fun souvenirs back home.
Founded in 2006 as the National Centre for Khmer Ceramic Revival (NCKCR), the Khmer Ceramics Centre is a non-profit, non-government organization that strives for the resurgence of the Khmer pottery tradition by breathing in new life to this ancestral art.
Khmer Ceramics & Fine Arts Centre in Siem Reap - one of the highlights of 10 Best Things to Do With Kids in Siem Reap and 4 Best Siem Reap Art and Cooking Classes (Read all about Siem Reap here)
Highlights of Khmer Ceramic Centre
The Khmer Ceramics & Fine Arts Centre aims to mitigate poverty with free training for young deprived Cambodians to master this art. It opened up an avenue for them to derive solid income, and also buys the material needed for the packing of items from the local community in Siem Reap in order to support them. Made up of ingredients such as palm leaves and sugar, this packing is eco-friendly and an excellent substitute for plastic bags.
From the moment you step into the Khmer Ceramic Centre, the first thing that you'll come across is its boutique with a selection of top quality handmade ceramic items reflecting Khmer art and culture. These include jars, cosmetic bottles, serving bowls, decorative bowls, tableware, oil burners and Khmer accessories. Products are developed using a blend of ancient Khmer ceramic production skills and the latest techniques. Each of the items produced here is as functional as they are beautiful.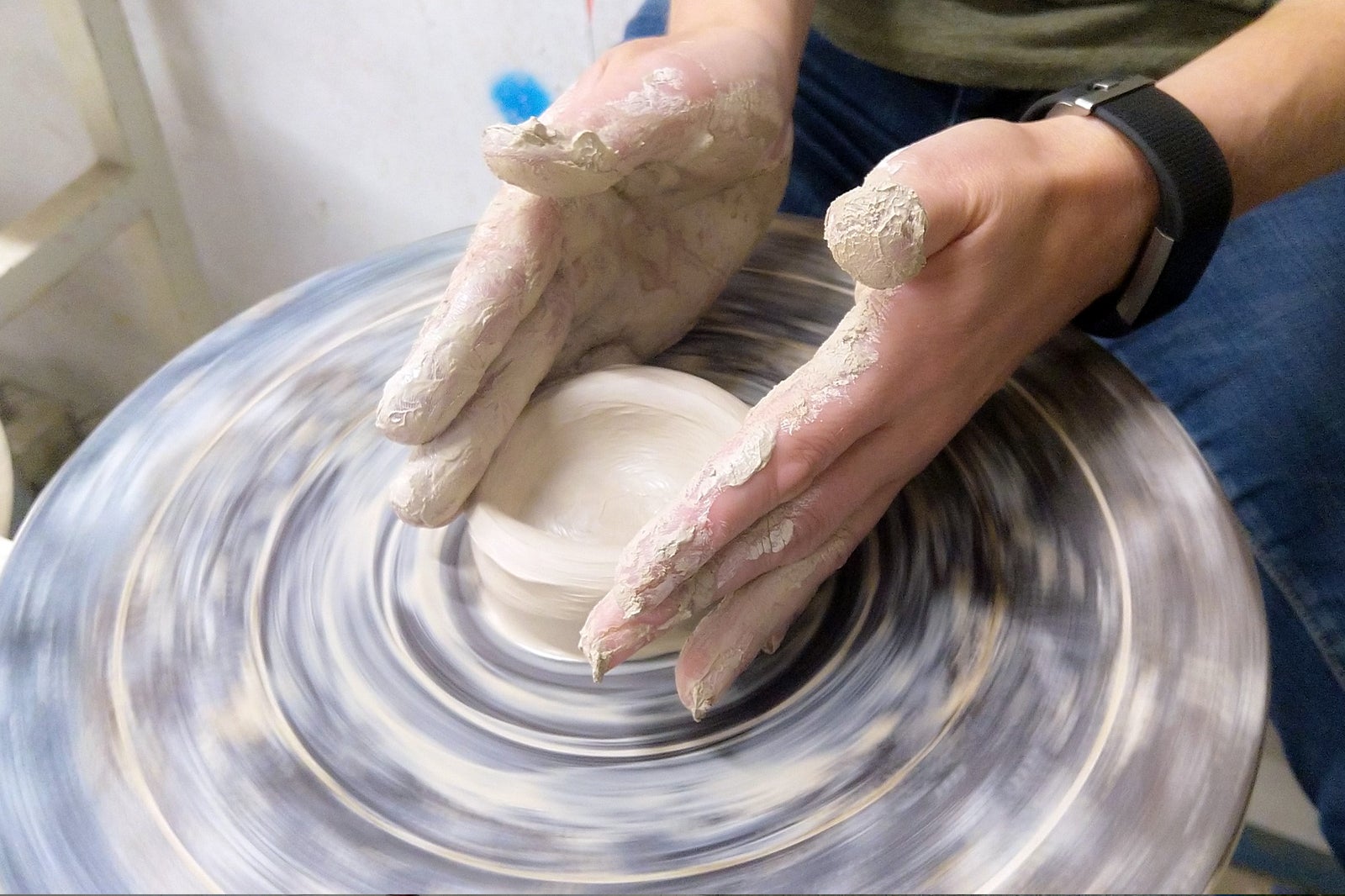 Perhaps the most interesting thing about this centre is that it enables you to get a deeper understanding of traditional and contemporary Khmer ceramic art, including stoneware, raku and salt-glazed wares. You can also observe the steps involved in the making of Khmer ceramic items, which involve the conversion of natural raw materials such as Khmer earth and stone into attractive pieces of art.
Best of all, the centre provides a unique opportunity to experience the thrill and intricacy drawn in the creation of ceramic artefacts. You can participate in any of the following workshops under the guidance of friendly, experienced staff: Potter Wheel Workshop, Khmer Raku Workshop and Khmer Ancient Workshop. Also, you'll receive a free gift as part of the workshop.
Khmer Ceramics & Fine Arts Centre in Siem Reap
Location: 130 Vithey Charles de Gaulle, Krong Siem Reap, Cambodia
Open: Daily from 8am to 8pm
Phone: +855 17 843 014
Back to top