Weather in Koh Rong
When is the Best Time to Go to Koh Rong?
The weather in Koh Rong is typical of the tropical climate shared by this part of Southeast Asia with 2 distinct seasons. The high season typically sees clear skies and calm seas while the rainy season is generally the mirror opposite. It should be noted that rainy days during the high season, while extremely rare, are not unheard of. By contrast, dry days during the rainy season are comparatively common.
The temperature in Koh Rong is pretty good all year round, averaging above 25°C even at the coldest time of year. In contrast, the humidity does alter a lot over the course of the year, being highest in April and May and lowest in December and January. Being pretty close to the equator, the length of days does not change too much between the wet and dry seasons.
1
Best time to go to Koh Rong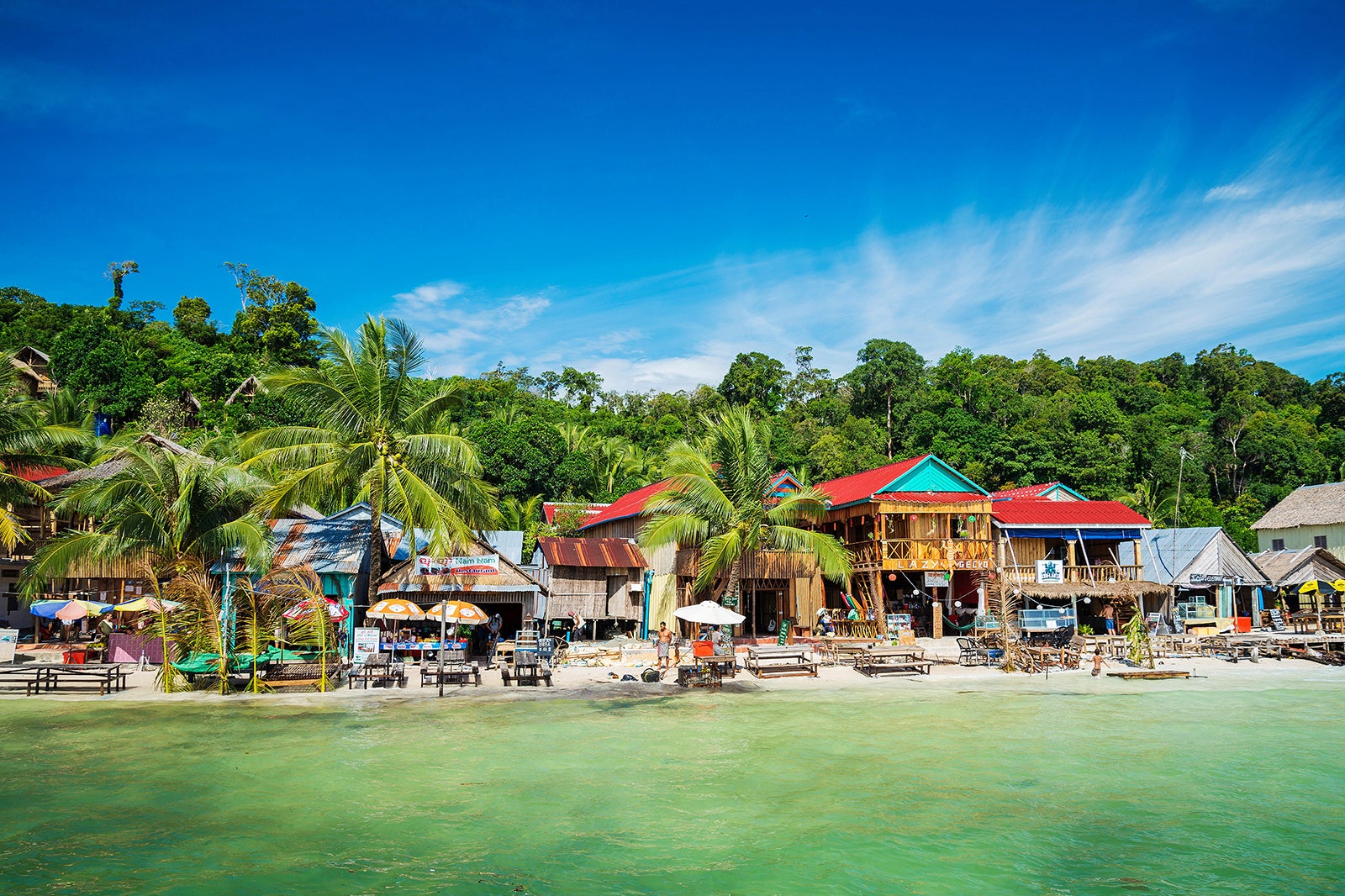 The high season in Koh Rong lasts from mid-November to the early May, but the absolute best time to visit Koh Rong is between December and February. This is the peak season for arrivals, so expect fuller hotels and busier beaches over this period.
Even so, the weather is at its best and most reliably sunny at this time, with the least rainfall (generally fewer than 5 wet days) and comfortable temperatures (at about 25°C).
2
Hottest time in Koh Rong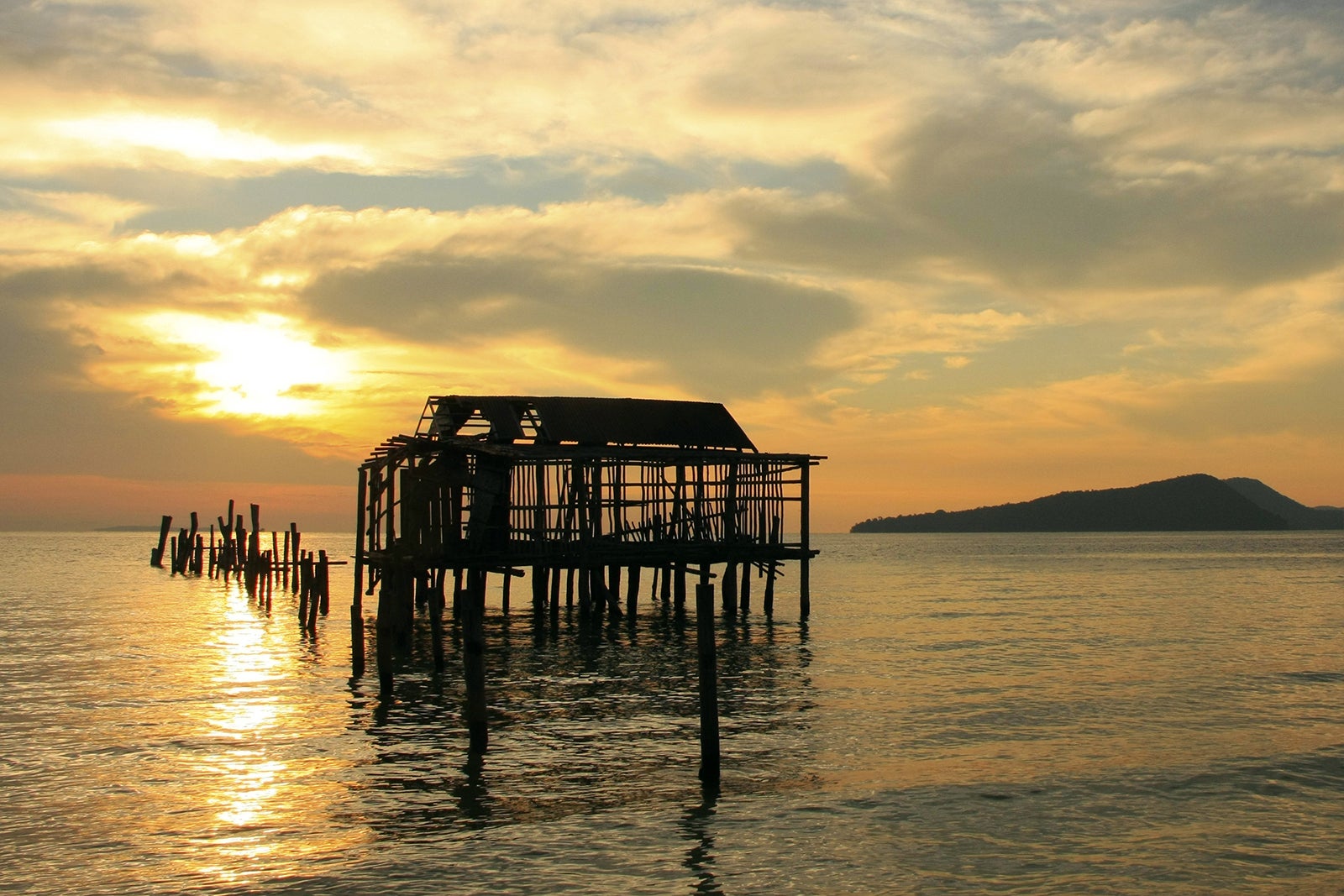 The hottest time of the year in Koh Rong is usually between March and May. Average temperatures go up to as much as 35°C, with the increased humidity probably playing a role in raising the otherwise quite stable temperatures of the area. The weather is still generally good at this time, with rainfall fairly infrequent and short-lived.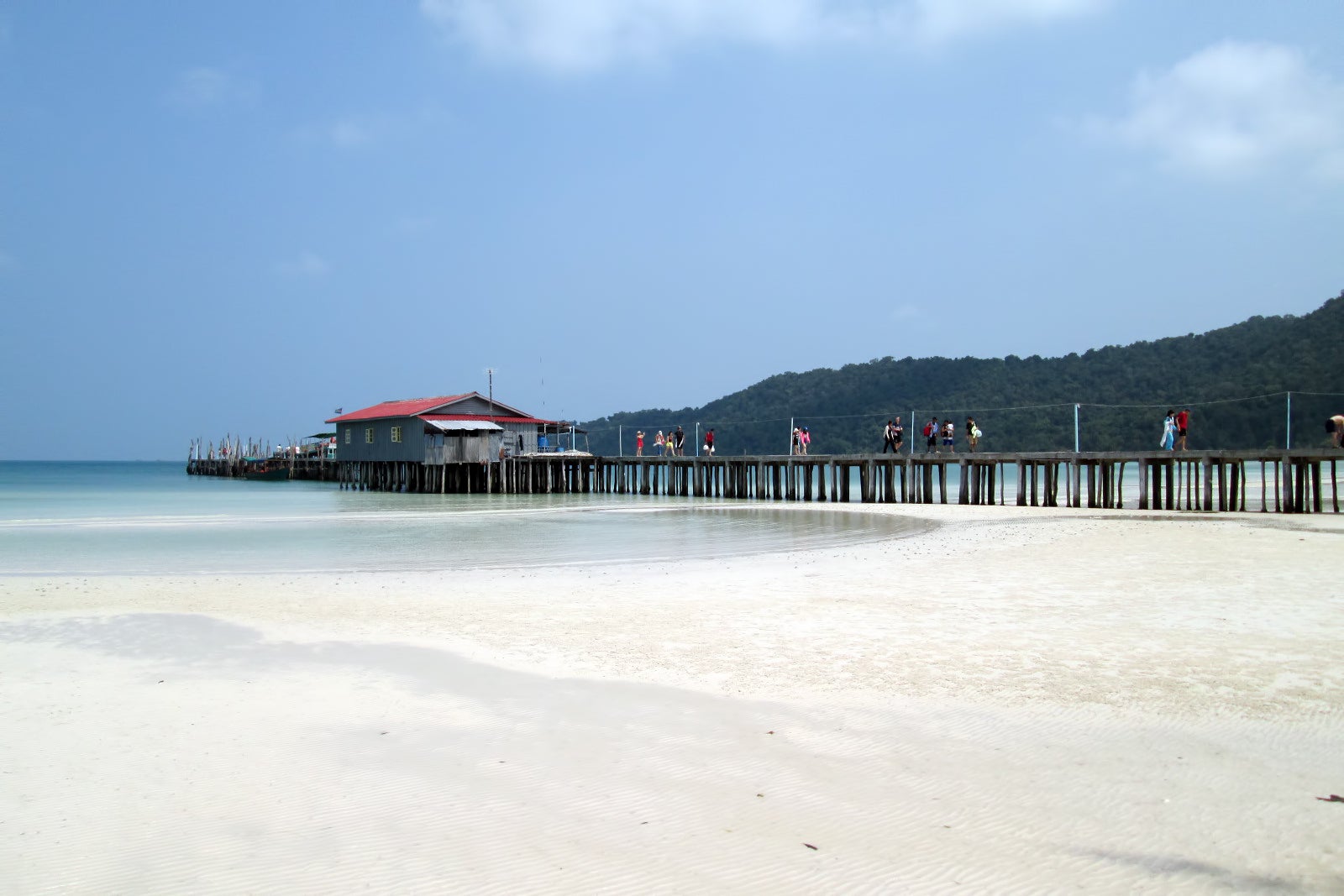 The green season in Koh Rong usually lasts from the middle of May to the start of November and, while there are still plenty of nice and dry days throughout this period, the risk of rain is much higher.
From May to July, there's an average of 15 rainy days per month, making the odds of having a good or bad day practically even. The odds become increasingly poor up until October, which is the wettest month by quite a large margin, with as much as two-thirds of the month seeing rainfall.
Rain in Koh Rong tends to be much like it is in other tropical destinations in the area – short but heavy downpours, usually at night. With significantly rougher seas in the low season, diving, snorkelling and even just swimming in the sea all become at best impractical. As the number of visitors to the island is significantly lower at this time, you can get some fantastic bargains on accommodation – if you're willing to risk the rain.
photo by Michael Tyler (CC BY-SA 2.0) modified
Back to top