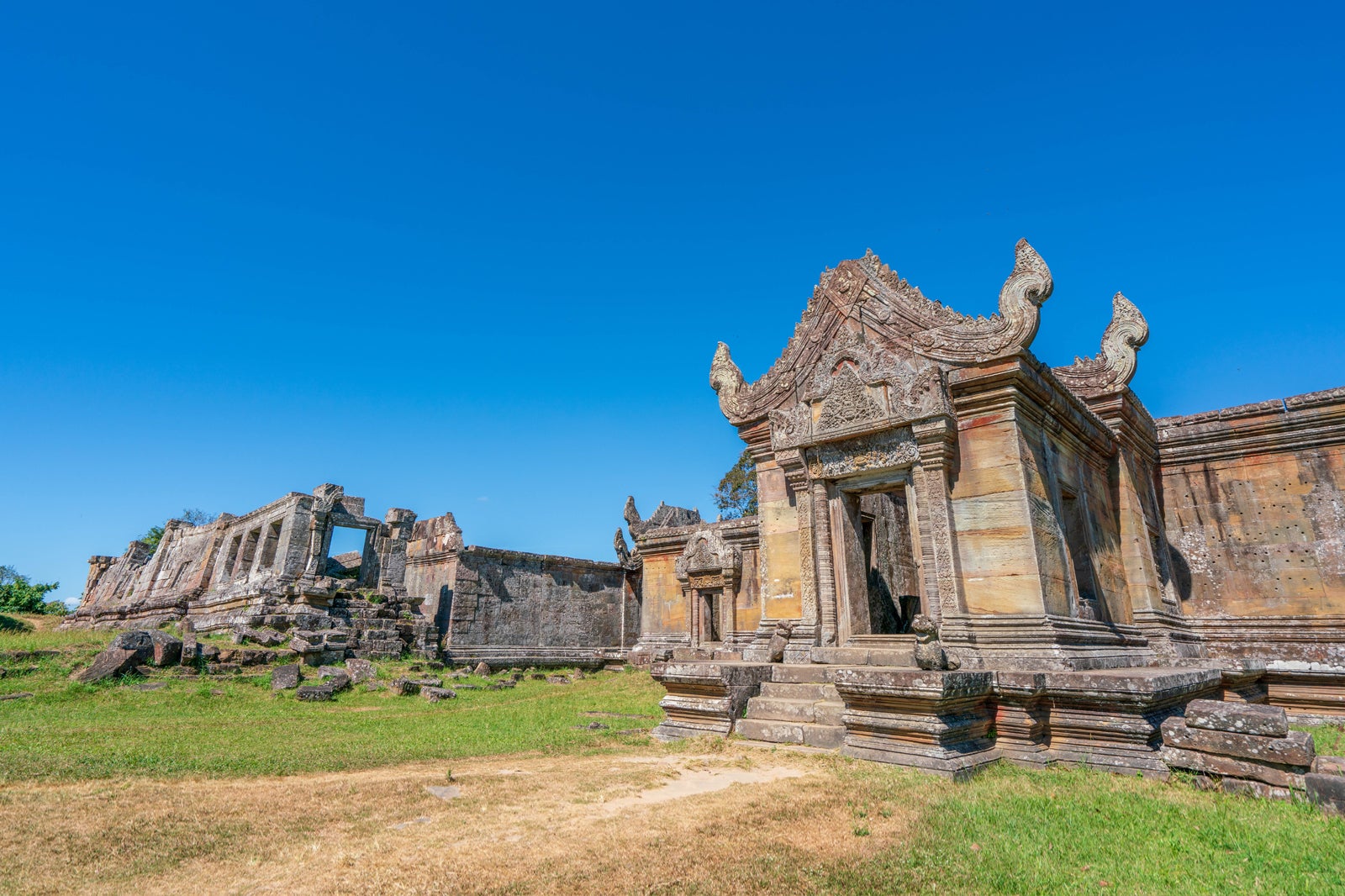 Preah Vihear Temple (or Prasat Phra Viharn) is about 140 km or approximately 4 hours' drive north-east of Angkor, on the Thai border. The old temple site dates from the beginning of the 11th century.
The temple, partly in ruins, dominates the plain from its prominent position in the Dangrek Mountains at an altitude of more than 700 m. Previously occupied by the Thais, Preah Vihear was returned to Cambodia by a ruling of the International Court of Justice in The Hague in 1963.
Preah Vihear Temple - one of the highlights of 31 Best Things to Do in Siem Reap (Read all about Siem Reap here)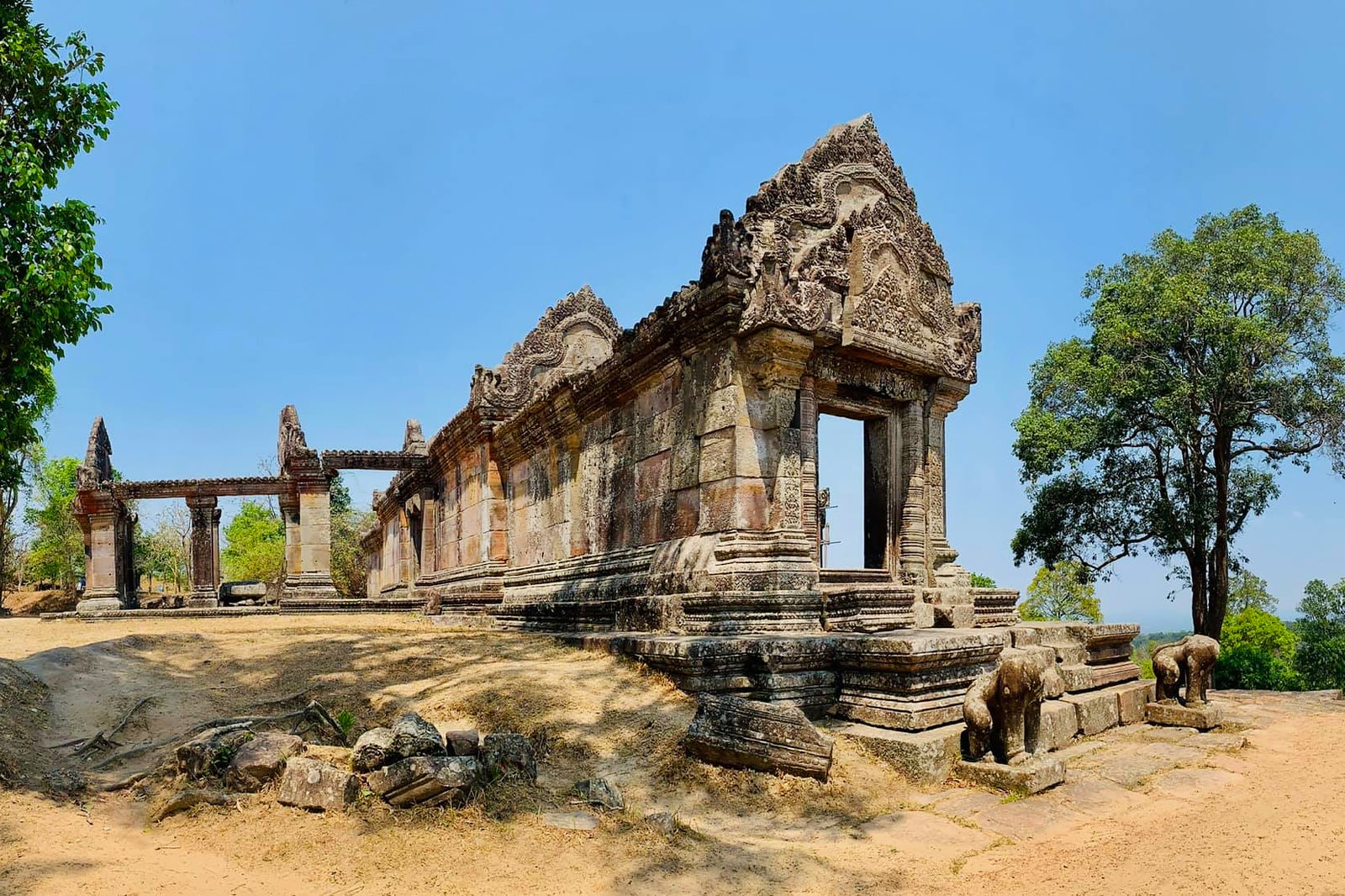 Also close to the Thai border and just 90 minutes away from Preah Vihear lies Anlong Veng. This site was used by the Khmer Rouge leaders as their last stronghold and hideout in this remote area. It contains the remains of Pol Pot's house and burial site.
The rainy season from May to October complicates visits to these remote areas, so it's highly recommended to plan your journey ahead.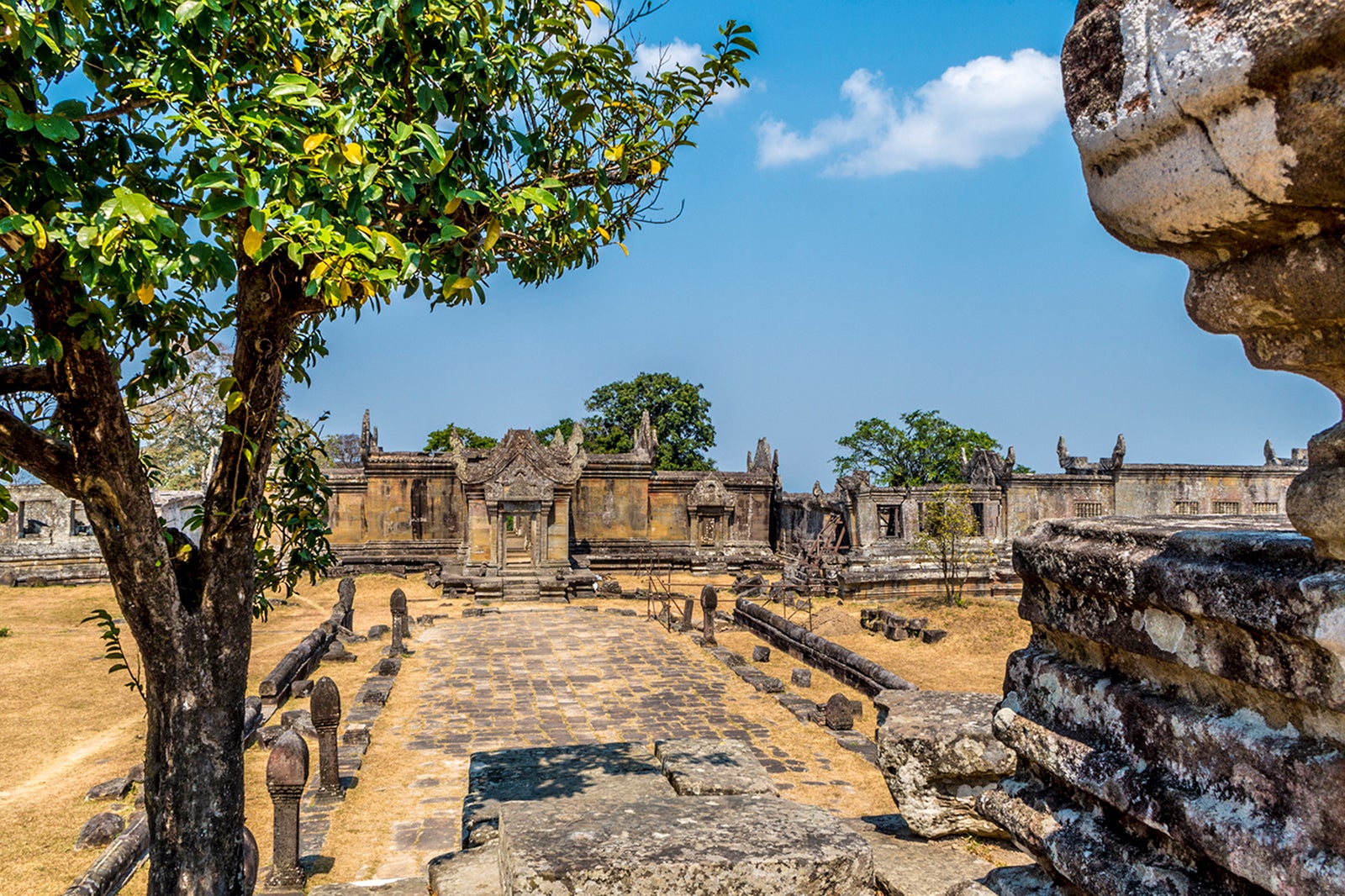 Preah Vihear Temple
Location: Kantuot, Cambodia
Back to top