11 Things to Do in Siem Reap When it Rains
Rainy Day Activities in Siem Reap
This list of things to do in Siem Reap when it rains is ideal for those who are planning their visit to the area during the green season. While the hotel and flight prices are usually better at this time of year, the star attraction of the area – Angkor Wat and its many surrounding temples – is not easily enjoyed in the rain. Fortunately, the town is not just about temples, and there's a good selection of rainy day activities in Siem Reap.
The following list has a wide variety of available options, from relaxation to retail therapy, museums to music and food to firearms. The bad weather generally clears pretty quickly in Siem Reap, so you should be able to find a few activities that'll keep you entertained until the clouds break up and you can get back to seeing some of the most amazing sights in the world.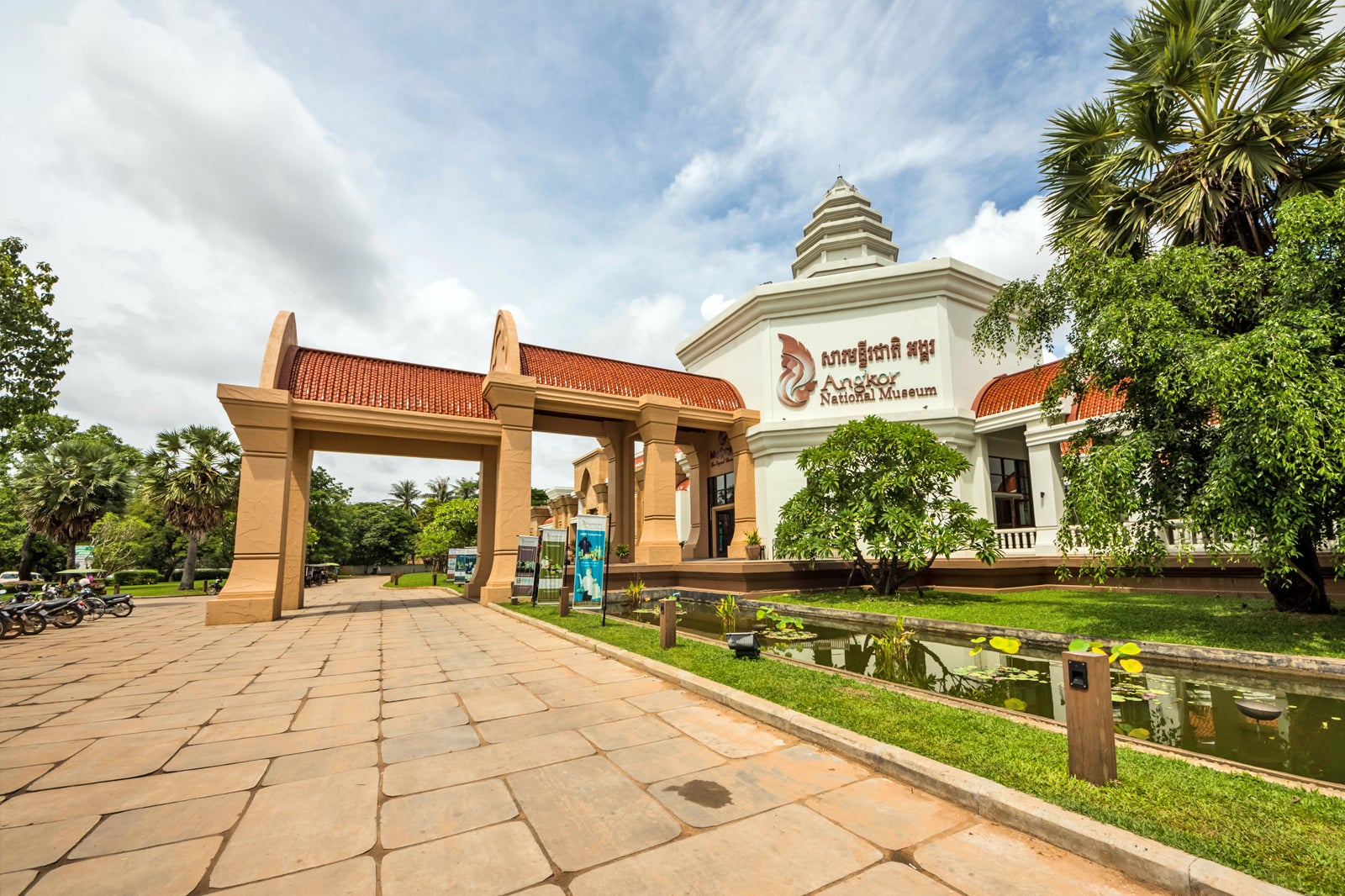 A visit to the Angkor National Museum helps to put Angkor Wat into perspective. Without it, the temples are just pretty piles of rubble, but the museum helps to explain when and why they were built.
The 8 galleries of well over 1,000 artefacts also tell the story of Cambodia's royal history. The Gallery of 1,000 Buddhas is particularly impressive, showing, as the name suggests, a huge number of Buddha statues made of wood, jade and metals.
Read more
Location: 968 Charles de Gaulle Blvd, Siem Reap, Cambodia
Open: Daily from 8.30am to 6.30pm
Phone: +855 63 63 966 601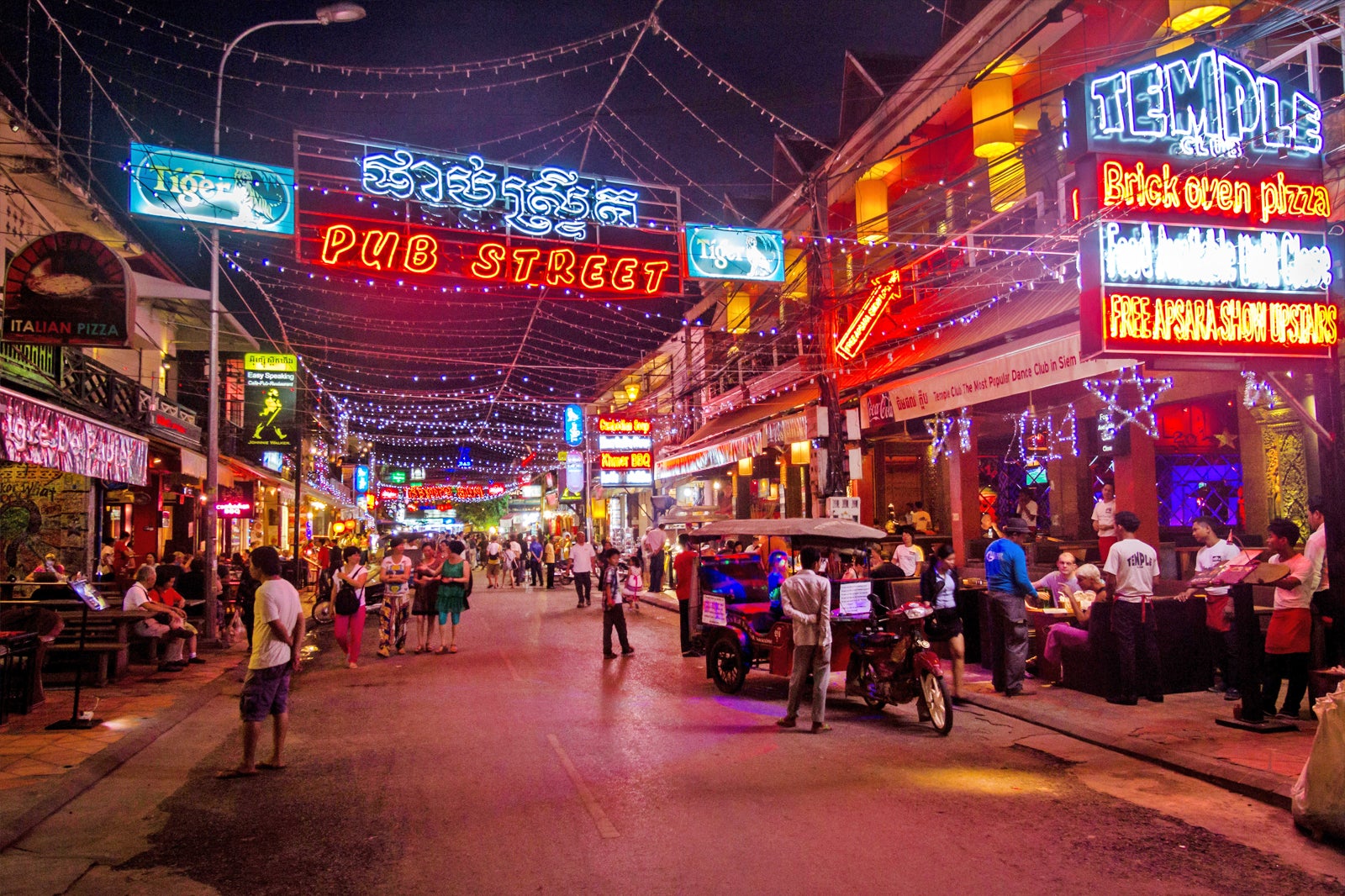 Pub Street is Siem Reap's nightlife hub that's certainly the most fun place to wait out the rain, especially with beers available from US$0.50. The street is quite narrow and compact and practically every building is a bar so you won't get too wet while you walk from one venue to the next on a pub crawl.
For a more refined experience, check out Alley West or The Lane, running parallel to Pub Street and featuring cocktail bars, cafés and art galleries.
Location: Angkor Night Market Street, Siem Reap, Cambodia
Part souvenir shop and part cultural centre, the Khmer Ceramics & Fine Arts Centre gives you a glimpse into the rich history of Khmer pottery, which was a major industry in the region from the 9th to the 15th century.
The centre also benefits the local community, providing local kids with free training to help them produce stunning souvenirs.
Read more
Location: 130 Vithey Charles de Gaulle, Krong Siem Reap, Cambodia
Open: Daily from 8am to 8pm
Phone: +855 17 843 014
photo by Sok CHHAN (CC BY-SA 4.0) modified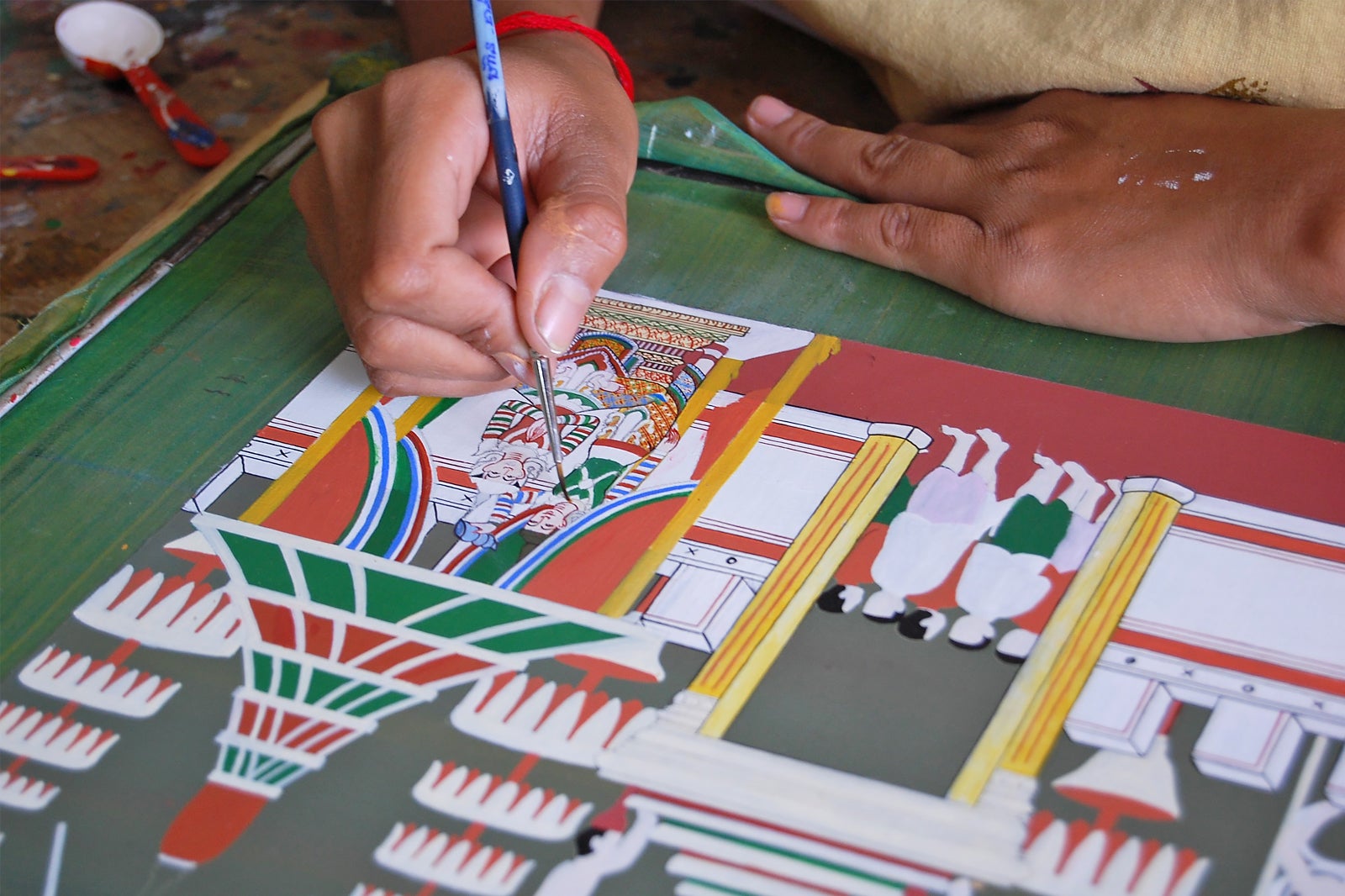 Artisans d'Angkor is a great choice if you're looking for authentic Cambodian souvenirs (and somewhere to escape the rain). It started as a training centre to help impoverished youths learn helpful trades.
The 13 workshops now provide employment for over 1,000 local artisans, all producing intricate local handicrafts, textiles and homeware. Better yet, all the profits from your purchases here go back into funding more training programmes.
Read more
Location: Chantiers-Ecoles Stung Thmey, Street, Siem Reap, Cambodia
Open: Daily from 7.30am to 6.30pm
Phone: +855 63 963 330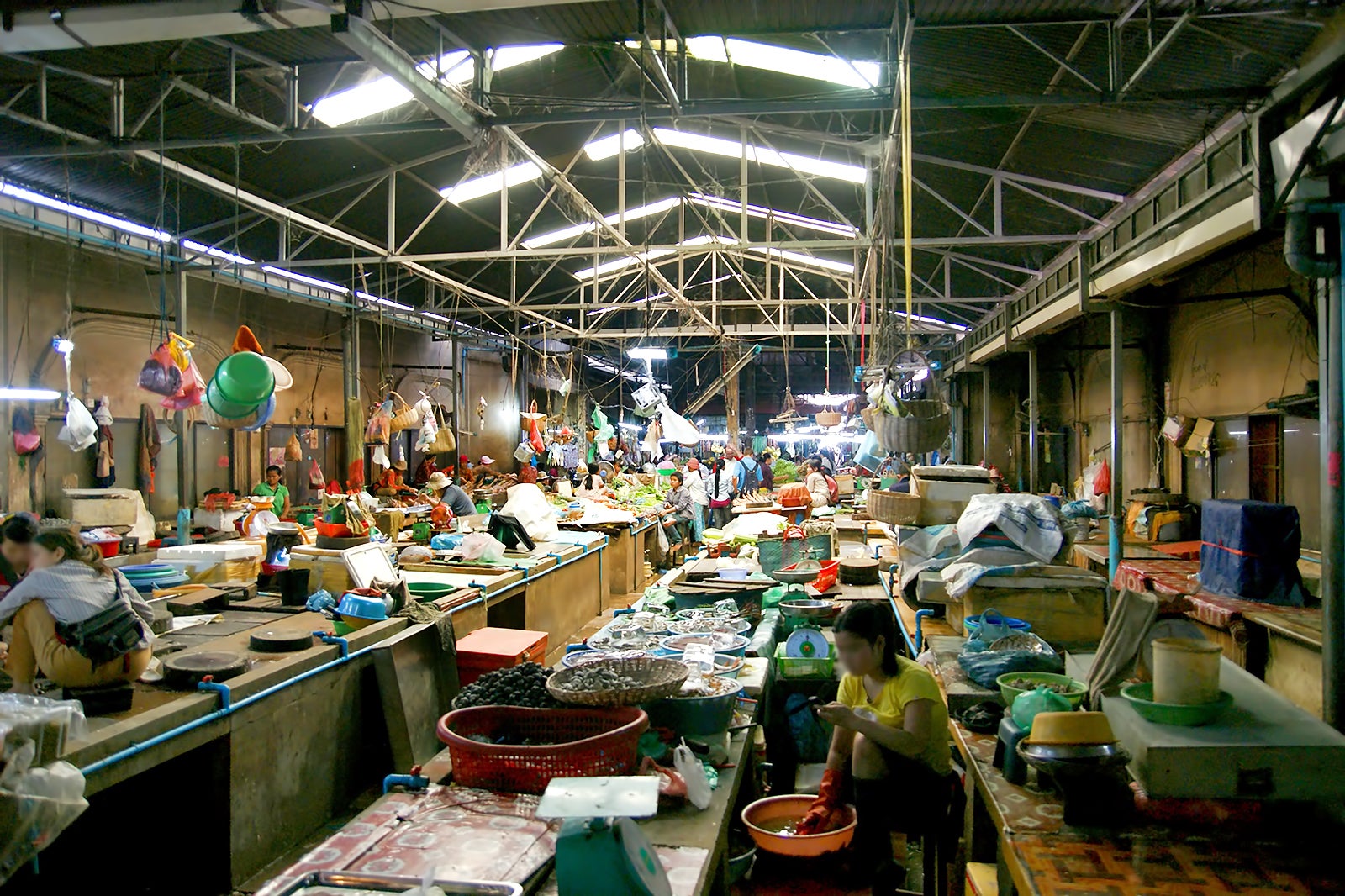 Known locally as Psar Chas, the Old Market is a large covered shopping area in the heart of the Downtown Siem Reap. The central part of the market contains a food court-type area but smells strongly of fish and spices.
The outer areas of the market have an excellent choice of souvenirs, clothes, jewellery and more.
Read more
Location: 2 Thnou St, Siem Reap, Cambodia
Open: Daily from 7am to 8pm
photo by Allie_Caulfield (CC BY 2.0) modified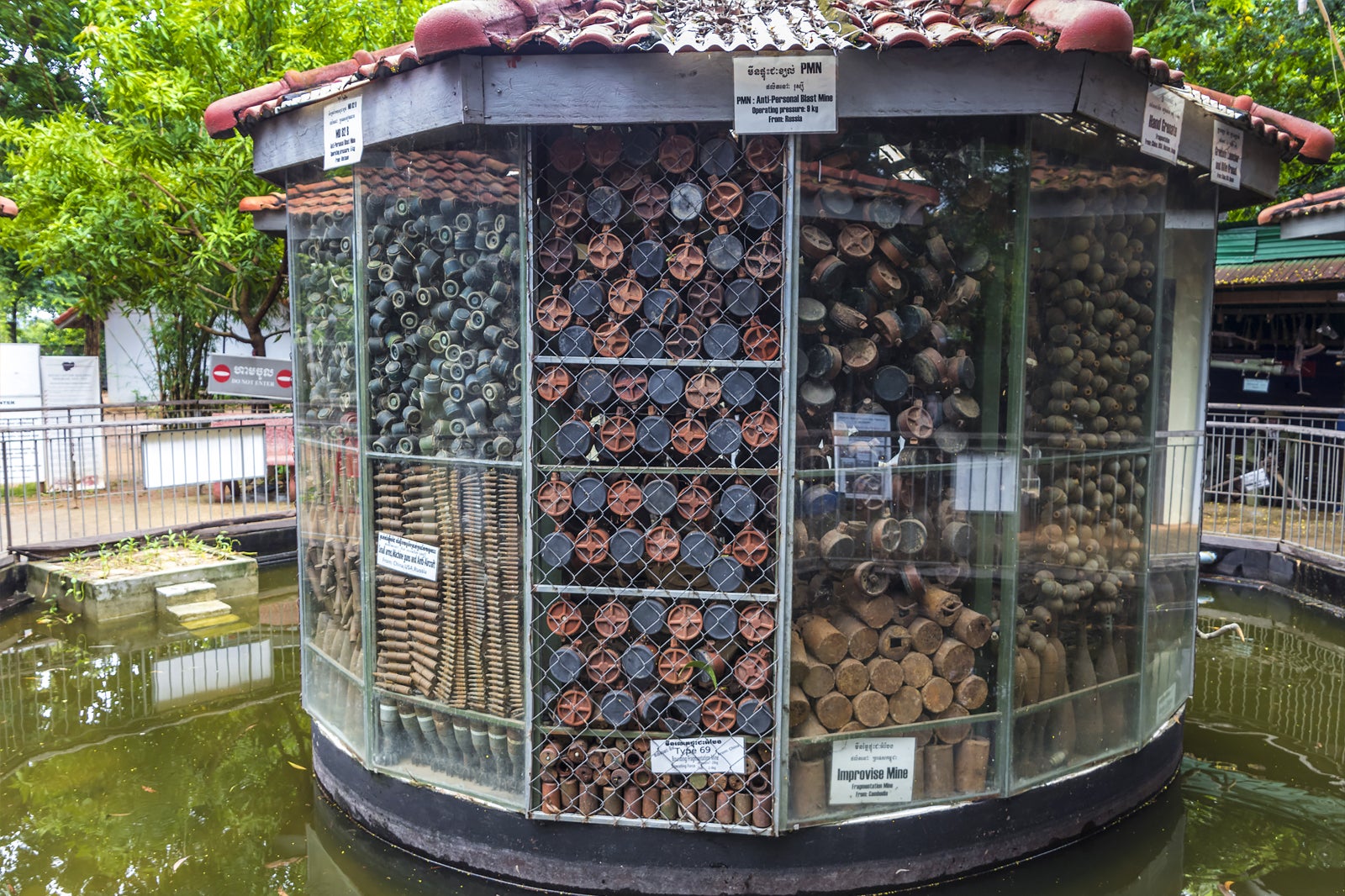 The Cambodia Landmine Museum presents disarmed bombs, mines and other explosives unearthed since 1995 – a stark and shocking reminder of the awful heritage created by 3 decades of conflict.
It also shows the horrific impact caused by those that were not successfully defused. The museum and its ghoulish exhibitions teach some harsh lessons, but it is certainly a memorable experience.
Read more
Location: Angkor Wat Archeological Park, Siem Reap, Cambodia
Open: Daily from 7.30am to 5.30pm
Phone: +855 15 674 163
7
Phare, The Cambodian Circus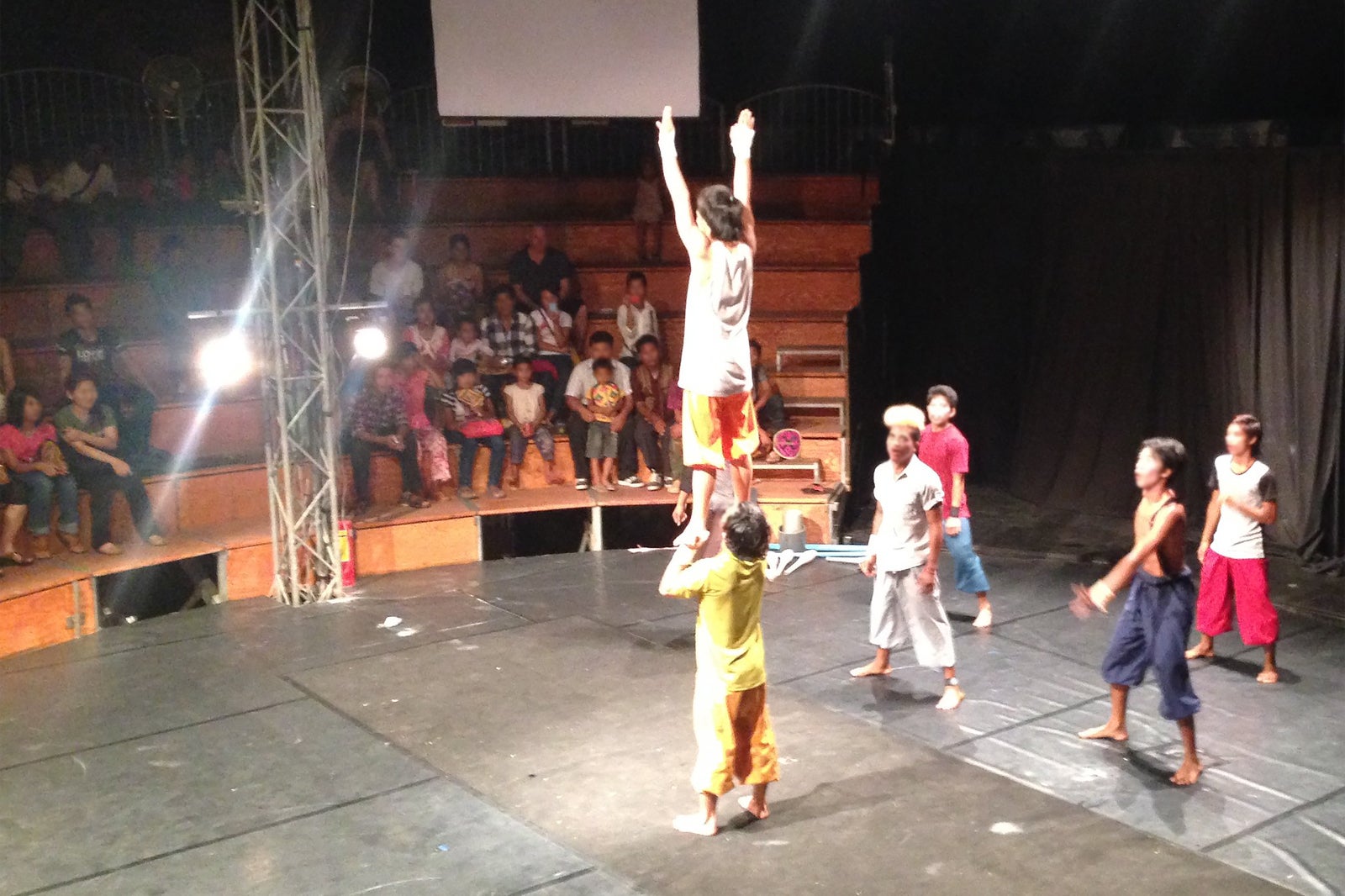 Calling Phare a 'circus' is a little deceptive, but perhaps calling it 'an outstanding combination of theatre, music, dance and acrobatics which tells uniquely Cambodian stories' would have been too longwinded?
Shows are performed every night at 8pm for a little over a week before it switches to a different one. The venue itself is open all day because it also features a boutique, café and circus workshops where you can learn from some of the stars of the show.
Location: Ring Road, Siem Reap, Cambodia
Open: Daily from 8am to 9pm
Phone: +855 92 225 320
photo by James Antrobus (CC BY 2.0) modified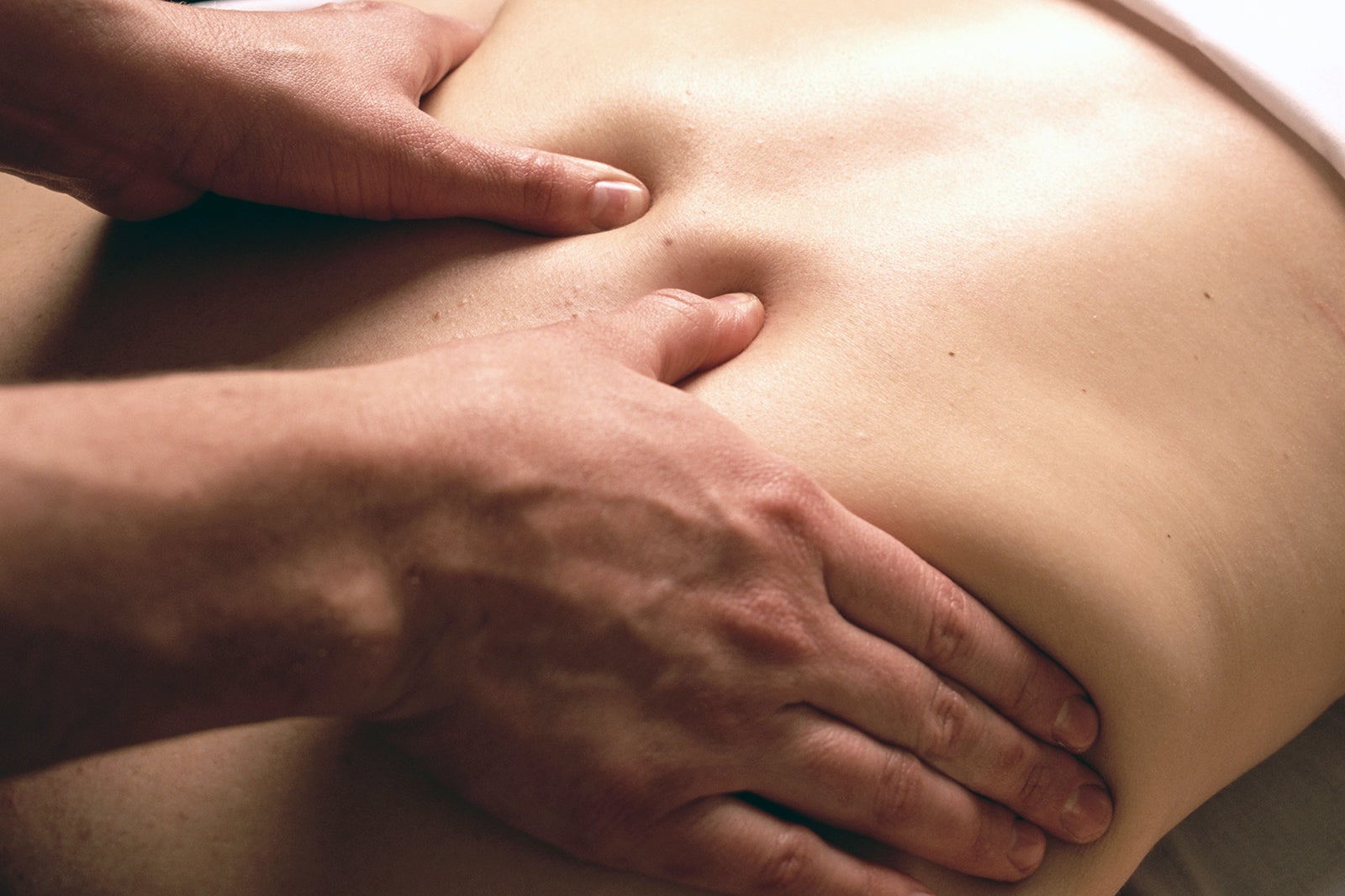 Unlike in Thailand, Cambodia isn't especially famous for its massage techniques. Even so, you can find plenty of top-quality spas in Siem Reap that are able to offer a respite from the rain and some relaxation – ideal after a long day of exploring temples.
Treatments available range from having little fish nibble the dead skin off your feet to full packages involving body scrubs and aromatherapy, as well as simple but effective massages in between.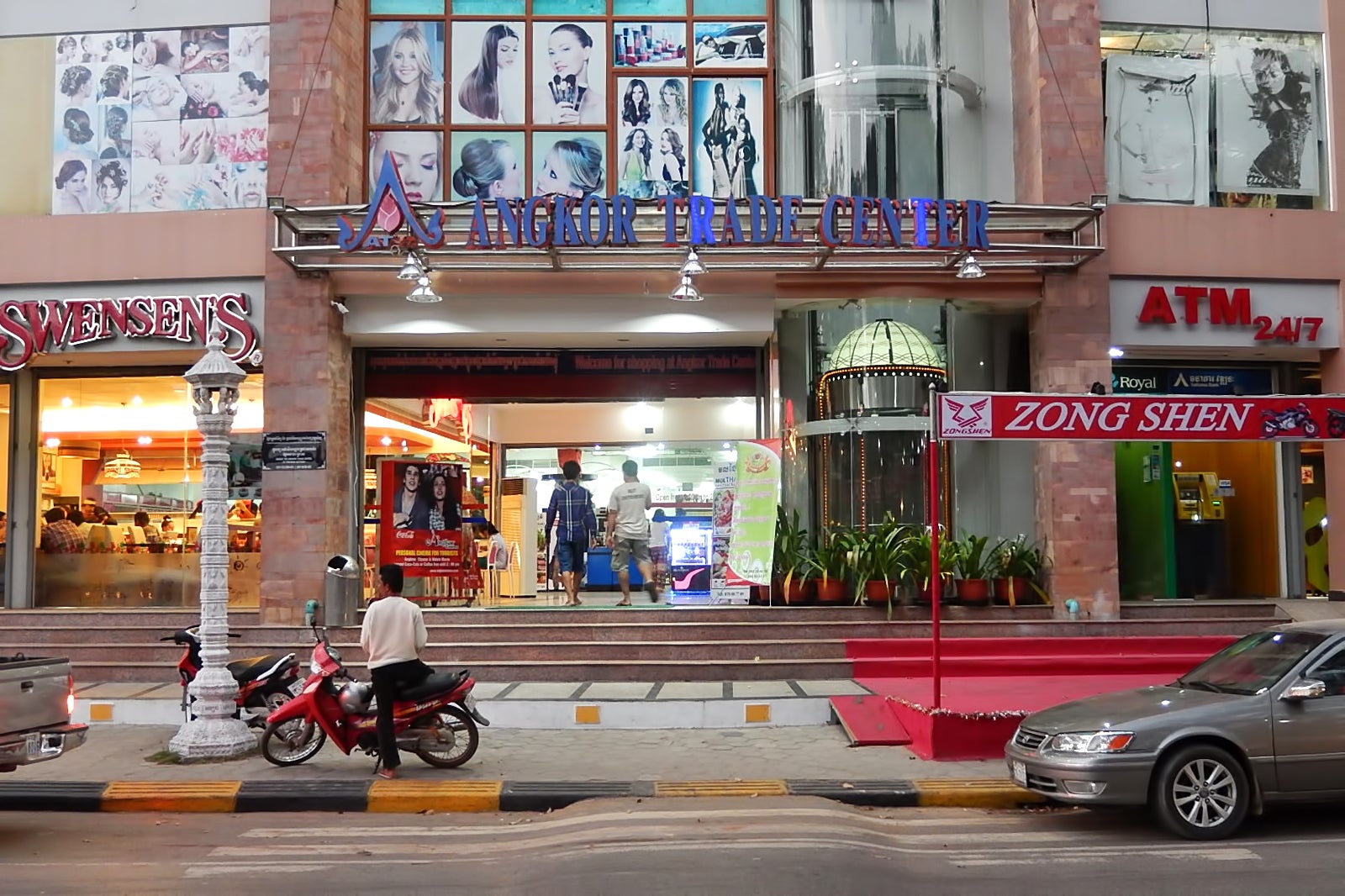 Angkor Trade Center is Siem Reap's first and finest shopping mall. It's still quite small by western shopping standards but provides a good concentration of air-conditioned big-brand and independent stores.
The ground floor is mostly a supermarket while the 1st consists of shops, restaurants and a cinema and the 2nd contains a games arcade.
Location: Pokampor Avenue, Mondol I Village, Siem Reap, Cambodia
Open: Daily from 9am to 10pm
Phone: +855 63 766 666
photo by Michael Coghlan (CC BY-SA 2.0) modified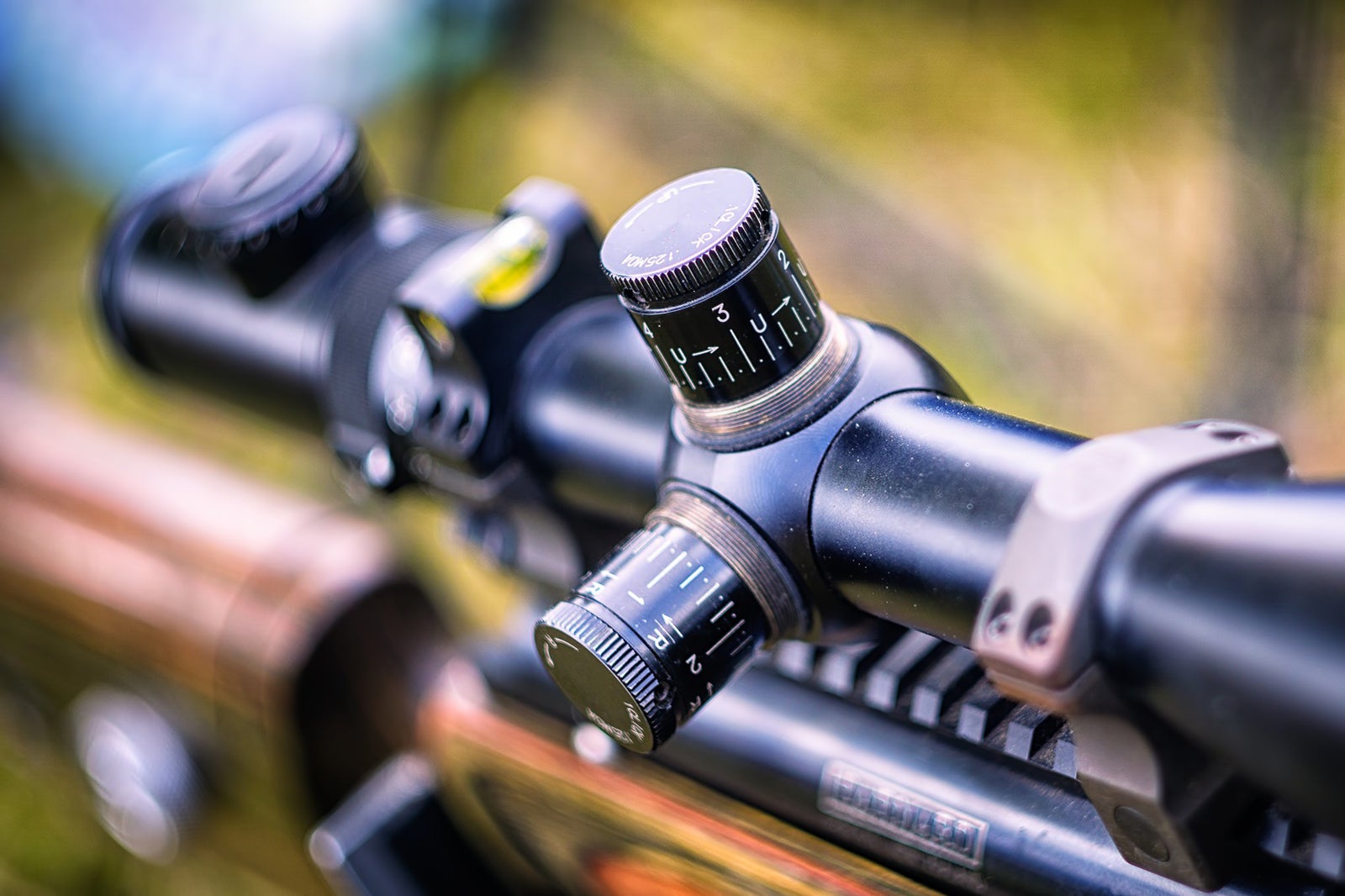 Siem Reap Shooting Range has rather a rough-and-ready look, but it also has an amazing selection of weapons you can shoot – from iconic assault rifles like the M16 and AK47 to machine guns and rocket-propelled grenades.
Don't expect too much in the way of expert tuition from the guides and coaches but, if you just want to blow off some high-calibre ammunition, it's a lot of fun and very affordable.
Read more
Location: National Road 6, Brasat Bakong, Siem Reap, Cambodia
Open: Daily from 6am to 6.30pm
Phone: +855 78 777 908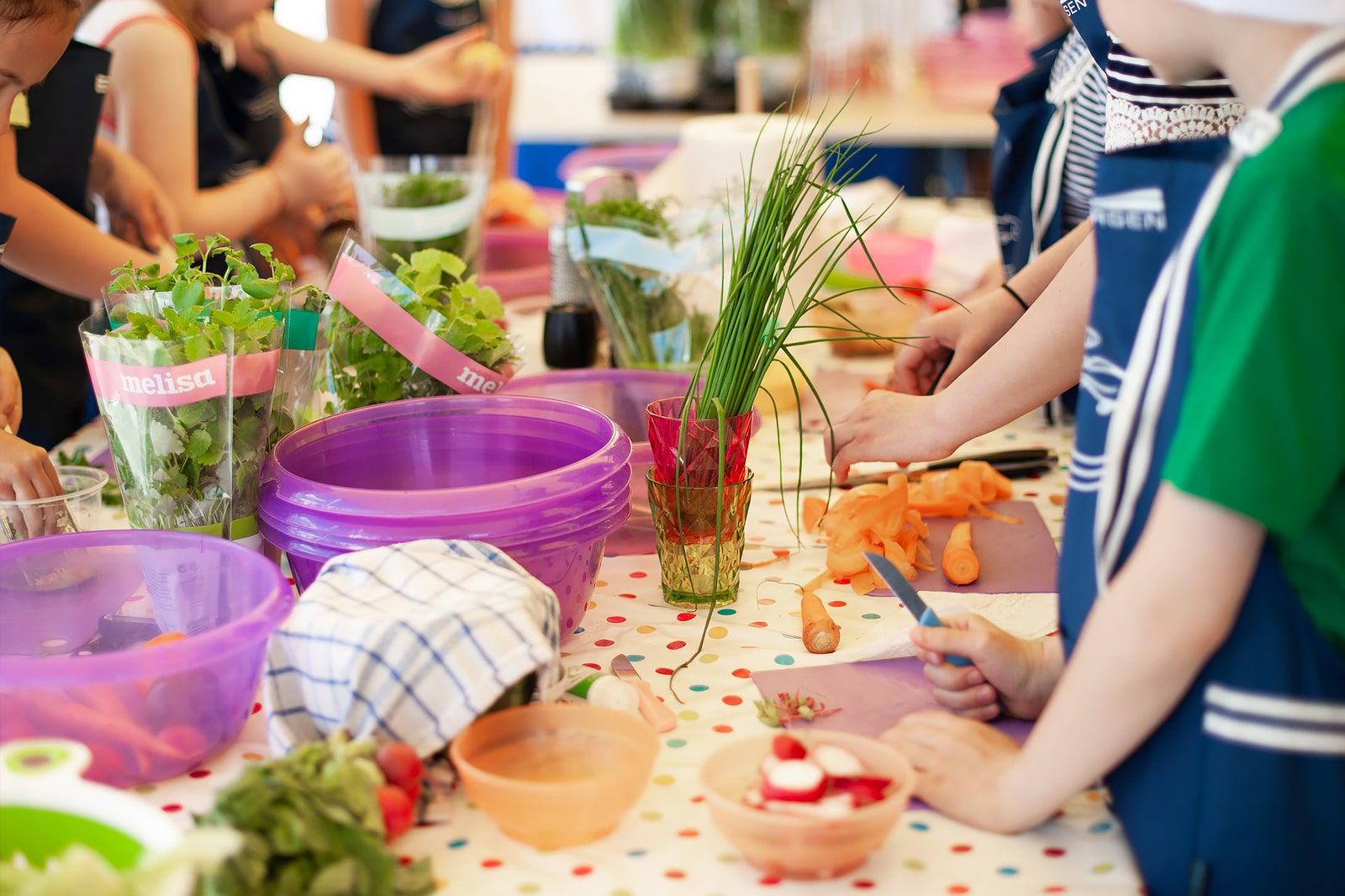 If you've chosen to visit some of the lovely local restaurants around town during your time in Siem Reap, you'll undoubtedly wish you could take some of the fantastic Khmer cuisines home with you.
Well, a good thing to do in Siem Reap when it rains is to take a cooking class so that you can do exactly that! Expert chefs will teach you how to prepare a modest selection of iconic dishes, such as fish amok and banh chamneouk. Many all-day classes also include a trip to local markets to get fresh ingredients.
Back to top