The Terrace of the Elephants is a striking 350-metre-long and 2.5-metre-high ornamental wall which, as the name suggests, is mostly decorated with carved elephants. It was built in the late-12th century as a viewing platform, from which King Jayavarman VII looked over his victorious returning army.
The terrace was once attached to the royal palace of Phimeanakas, right at the heart of the ancient Khmer capital city of Angkor Thom. While much of the original structure has long since rotted and collapsed, the terrace itself has survived relatively intact, and the carvings along its length are still quite clear.
Terrace of the Elephants - one of the highlights of 10 Must-See Temples in Siem Reap (Read all about Siem Reap here)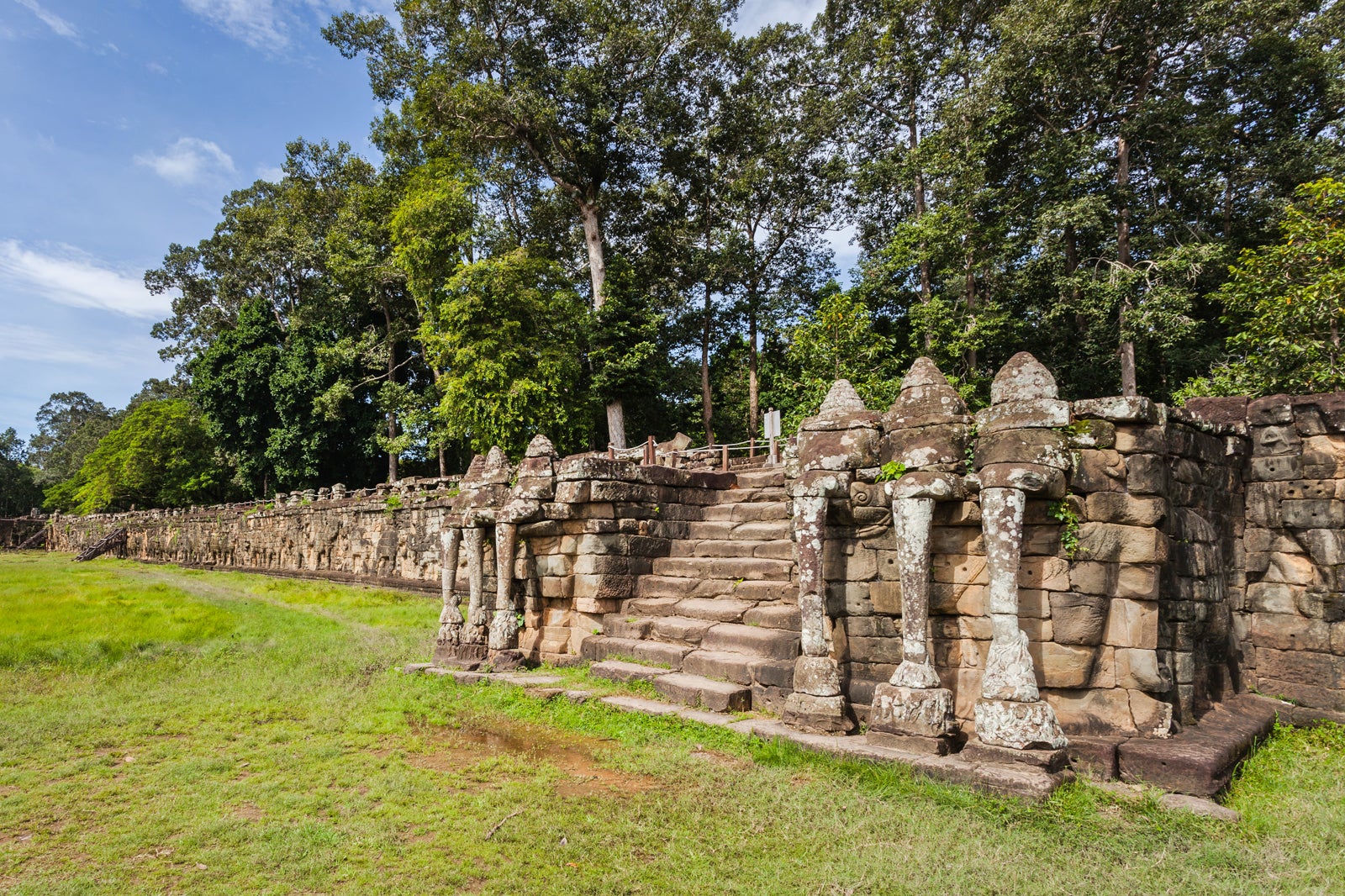 Terrace of the Elephants highlights
The northern part of the Terrace of the Elephants' wall contains many especially fine sculptures, including a 5-headed horse and garudas (bird-like humanoid creatures from Hindu and Buddhist mythology) as well as dancers and warriors. At the very end of the terrace, you'll get to the Terrace of the Leper King, also built during Jayavarman VII's reign.
The Terrace of the Elephants faces east, so the best lighting for photography is before noon. Interesting and photo-worthy features include the 5 outworks along its length, where you can see 3-dimensional elephant sculptures.
Terrace of the Elephants
Location: Angkor Thom, Siem Reap, Cambodia
Open: Daily from 7am to 5.30pm
Back to top