10 Things We Love About Edmonton
What Makes Us Visit Edmonton, Again and Again
Edmonton brings up some good reasons to keep visiting over and over again. The year-round wonderful weather is a big factor, with longer summers and milder winters compared to other Canadian cities. This allows us more time to explore the best that the Albertan capital offers, including the huge line-up of festivals and events that take place here throughout the year.
One of the obvious things we love about Edmonton is that it's home to some of Canada's – and some of the world's – superlatives, from 'the world's largest indoor rollercoaster' to 'the largest planetarium in Canada'. Check out our list of things we love about Edmonton and see whether these reasons resonate with your own interests. To us, they're enough to make Edmonton a wonderful Canadian city to experience more than just once in a lifetime.
1
Enjoys more sunshine than most other Canadian cities
Edmonton has more than 300 sunny days each year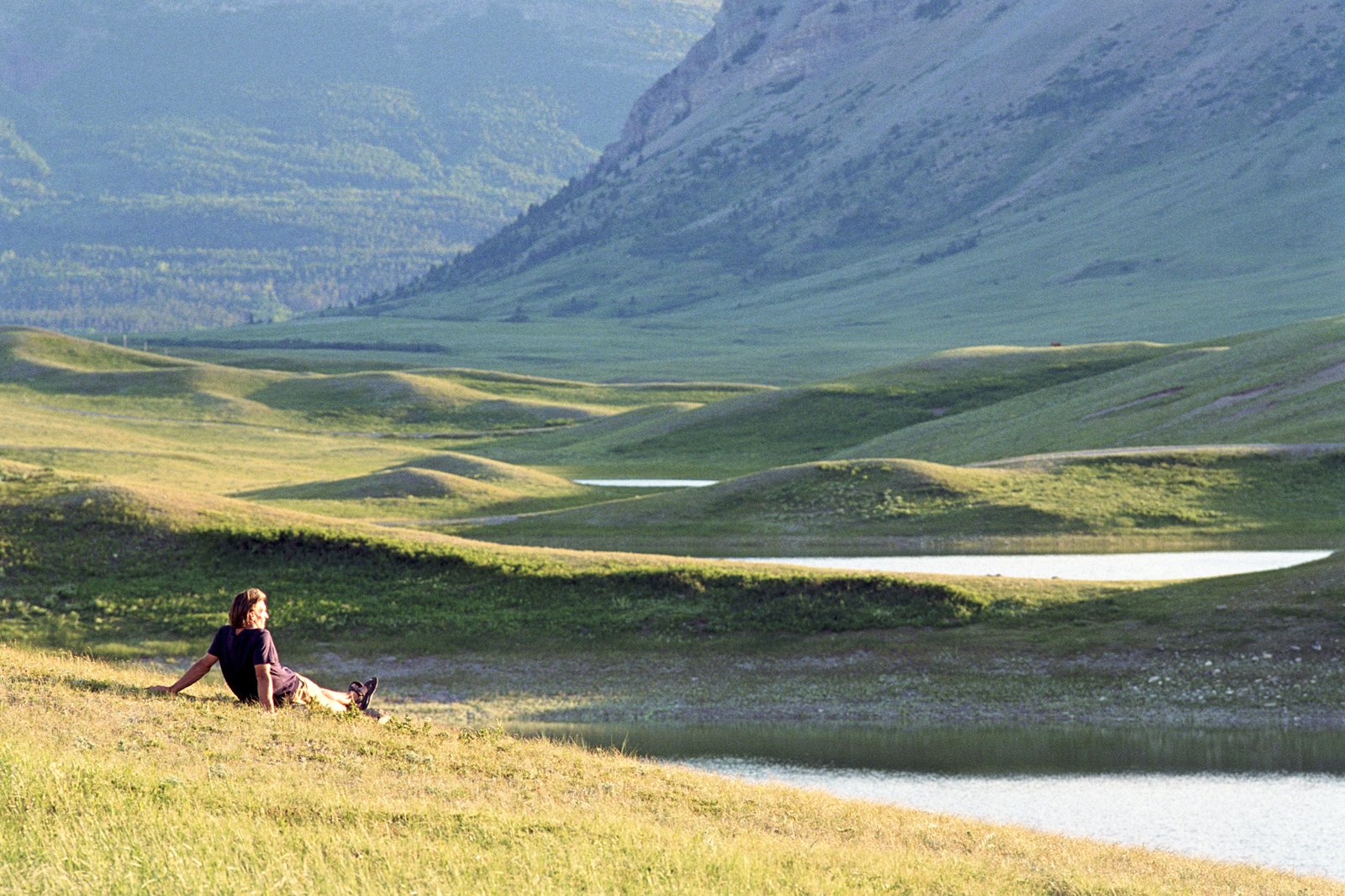 Alberta is one of the sunniest provinces in Canada and, together with Saskatchewan, forms Canada's sun belt. Alberta's capital city, Edmonton, comes in second after Calgary as Alberta's sunniest city. With about 325 days of bright daylight each year, you're treated to a lot of fun in the sun throughout most of the year.
There is a winter, with January being the coldest month. But, Mother Nature tends to go relatively easy on the city, and winters are usually milder and slightly drier compared to other Canadian cities.
2
Hosts over 50 festivals annually
There's a reason Edmonton's nicknamed the 'festival city'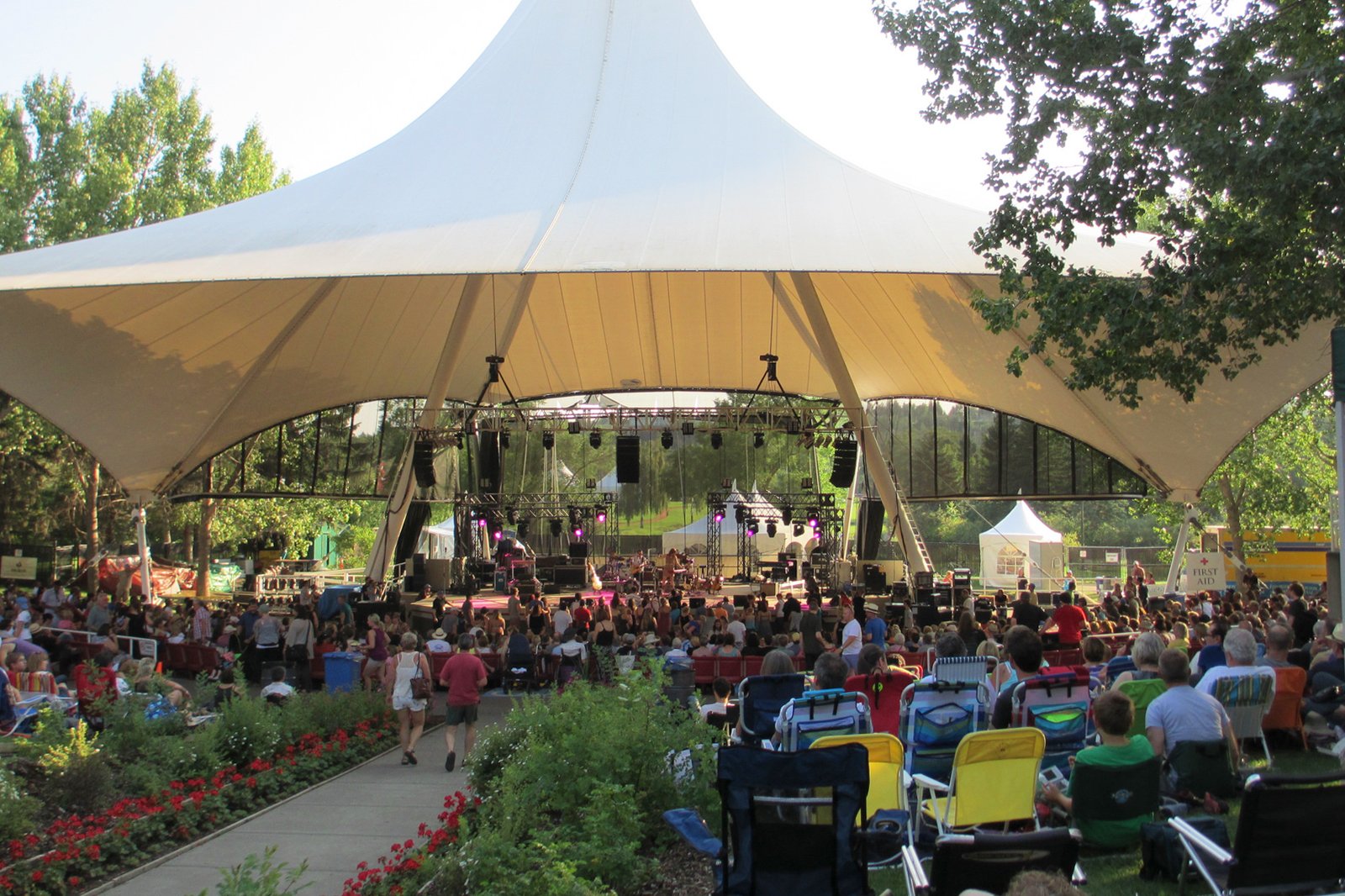 Every year, you can expect between 30 to 50 festivals in Edmonton, with several of the large ones being among the city's main draws. It's the summer calendar of events that usually gets quite packed. Highlight events range from the Edmonton Beerfest in March or early April, the Edmonton International Street Performer's Festival and the Interstellar Rodeo in July, and the Edmonton Folk Festival in August.
Wintertime revelries include skate festivals and The Festival of Trees. In between, everything from classical symphonies to hip hop, food, and pets get their special occasion to celebrate in Edmonton.
photo by Mack Male (CC BY-SA 2.0) modified
3
The vibrant street art scene
Edmonton's Old Strathcona is one giant public gallery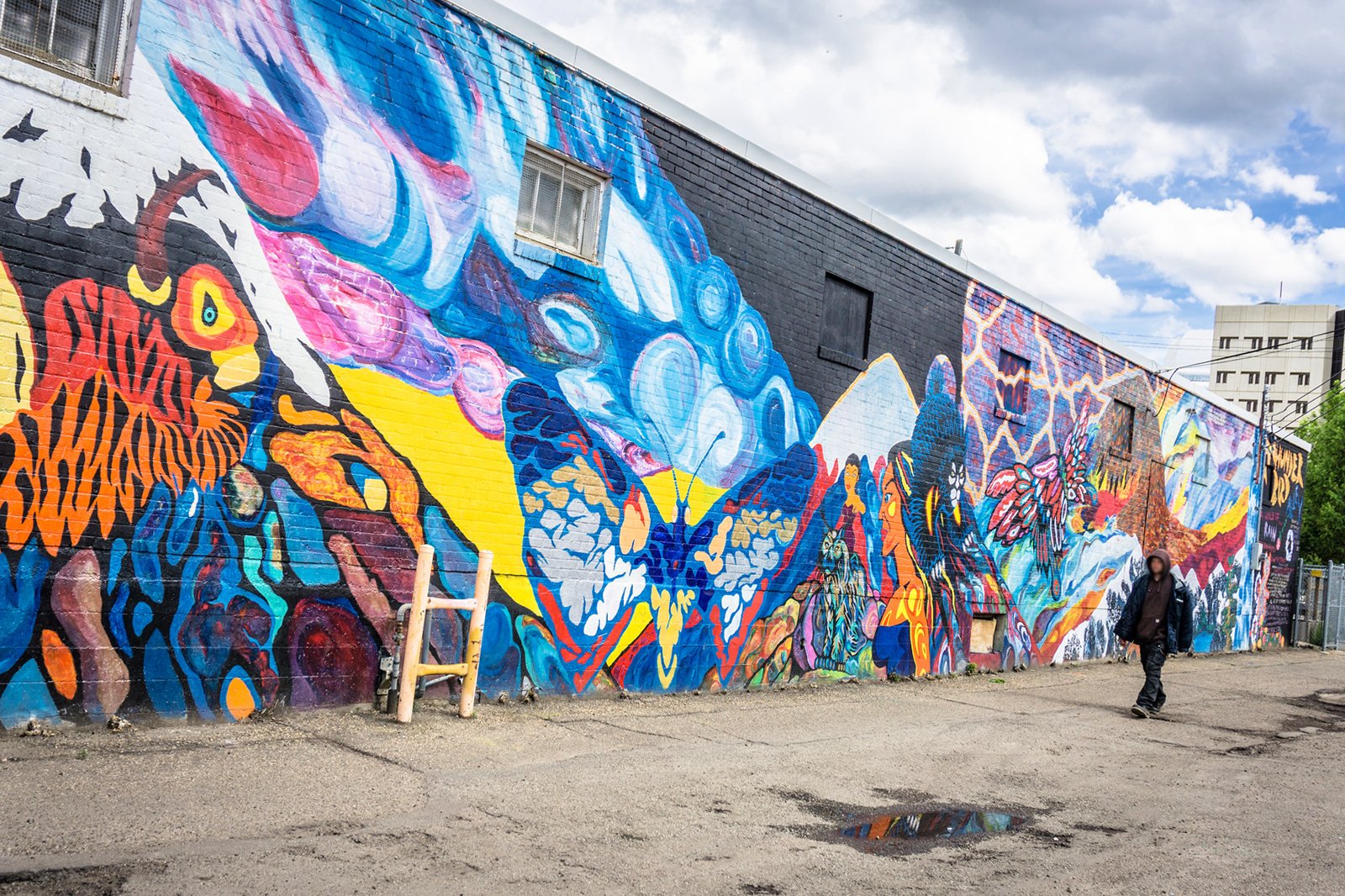 Edmonton has a fondness for going big with everything, even its street art scene. If you get the chance to explore the Old Strathcona district, you can feast your eyes upon walls and 6-storey buildings that are covered in massive murals of dazzling colours and motifs.
There's a local street art festival called Rust Magic, which involves skilled painters adding more colour to new and existing sites, creating one of the most vivid city skylines you'll ever see.
photo by IQRemix (CC BY-SA 2.0) modified
4
North America's largest stretch of urban parkland
Lush and green, all around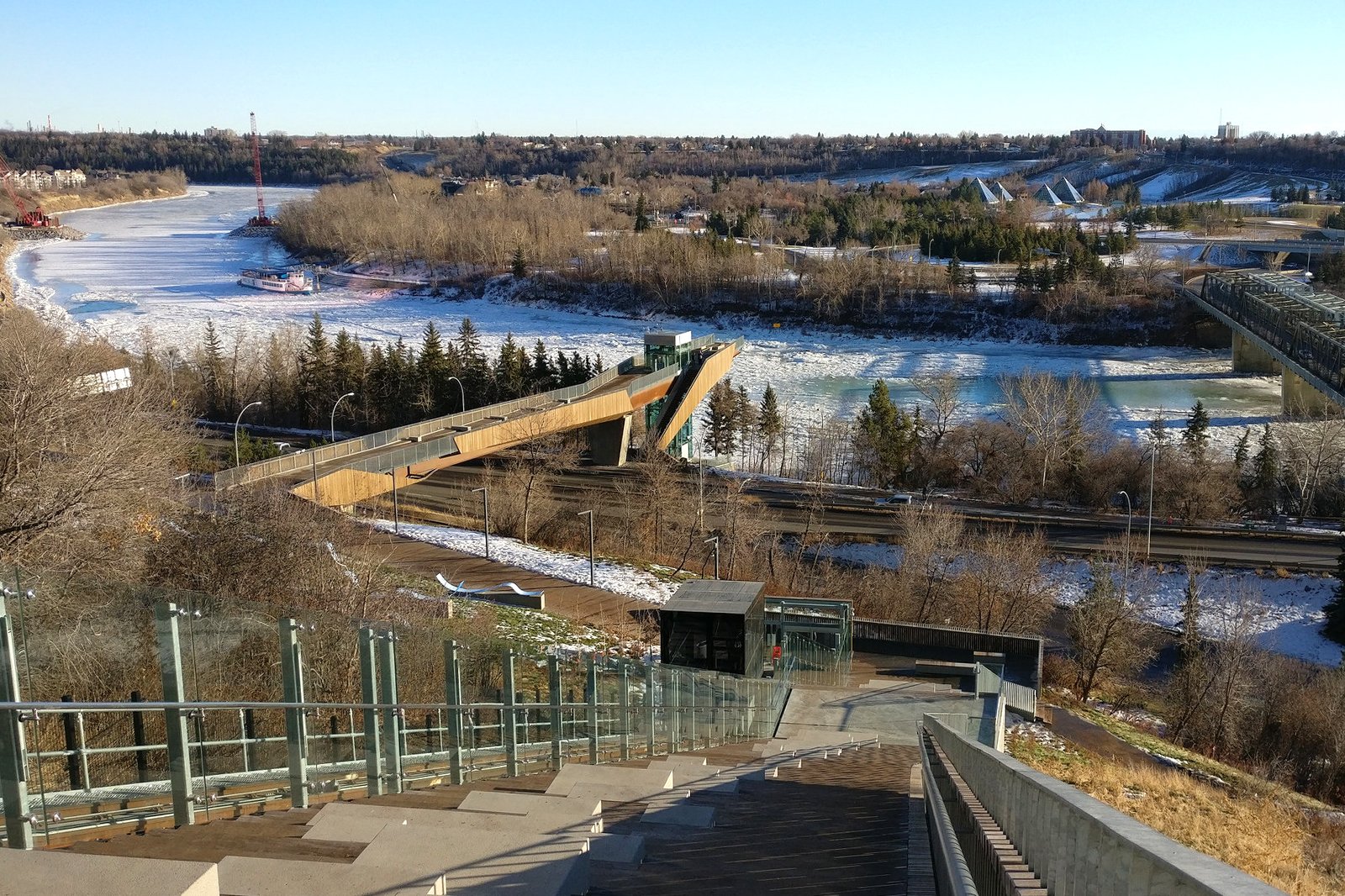 Edmonton has a wonderful linear park system, with the North Saskatchewan River snaking through most of the city. This makes it one of the longest stretches of connected urban parklands in North America.
You have nature trails with scenic lookouts, riverside cycling and hiking routes, dandelion-covered meadows, and walkways adorned with giant fountains beside some of the city's major landmarks. You can take the 100 Street Funicular from the heart of the city, for a scenic ride. It offers the downtown skyline and the Saskatchewan River valley in view.
photo by Mack Male (CC BY-SA 2.0) modified
5
Home to Canada's largest planetarium
View stunning digital projections in 10K glory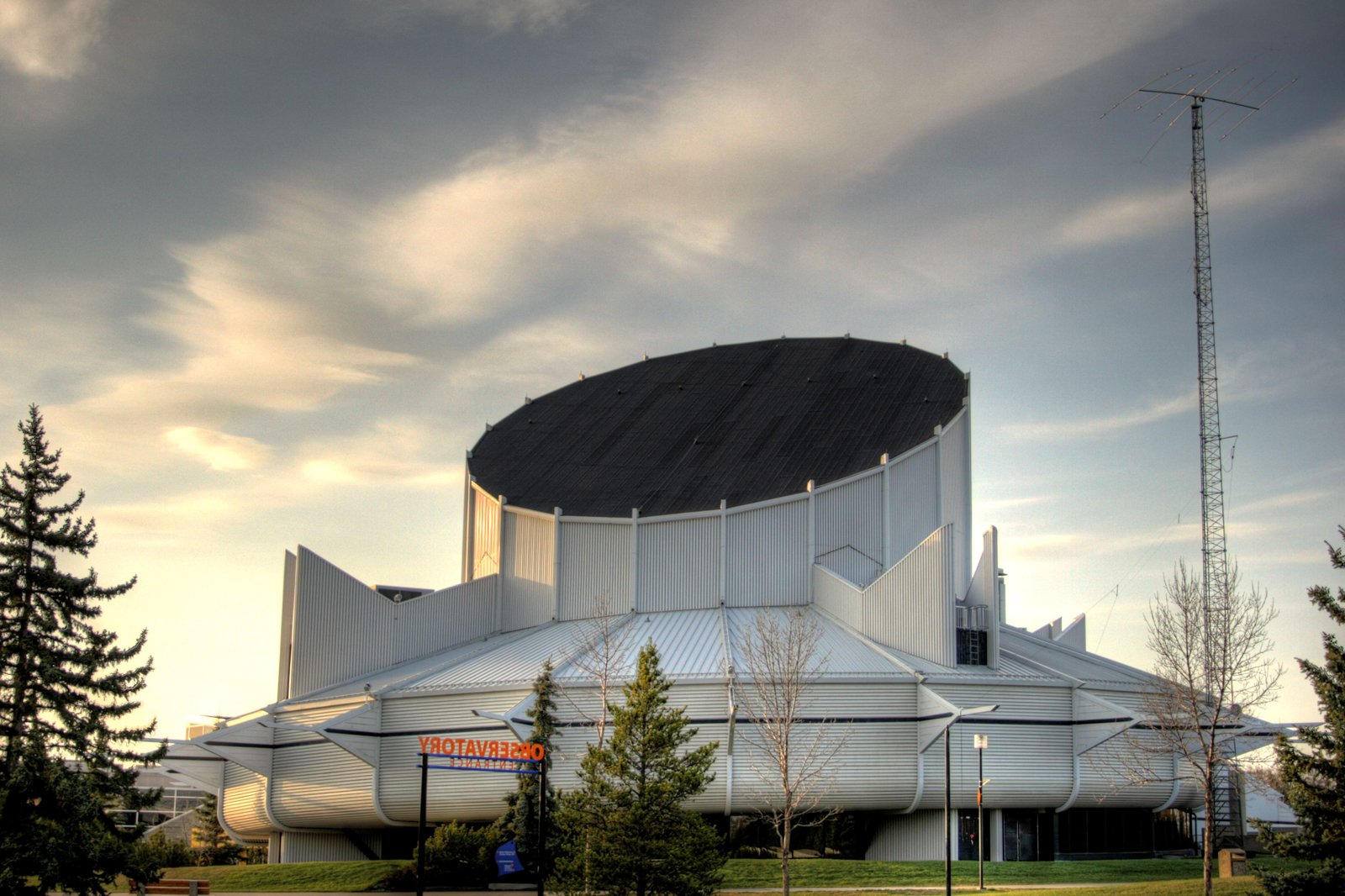 Edmonton once held the title of hosting Canada's first ever planetarium, Queen Elizabeth Planetarium. It graced Coronation Park back in the '60s, but closed about 2 decades later. Replacing it was TELUS World of Science, which gave the city a new title: having the country's largest planetarium.
Margaret Zeidler Star Theatre, or the Zeidler Dome for short, showcases full-dome, 10K-resolution digital video experiences. It takes you on stunning visual journeys from the nucleus of an atom to the far edges of the universe.
6
A mall of superlatives
North America's largest mall houses even more largest things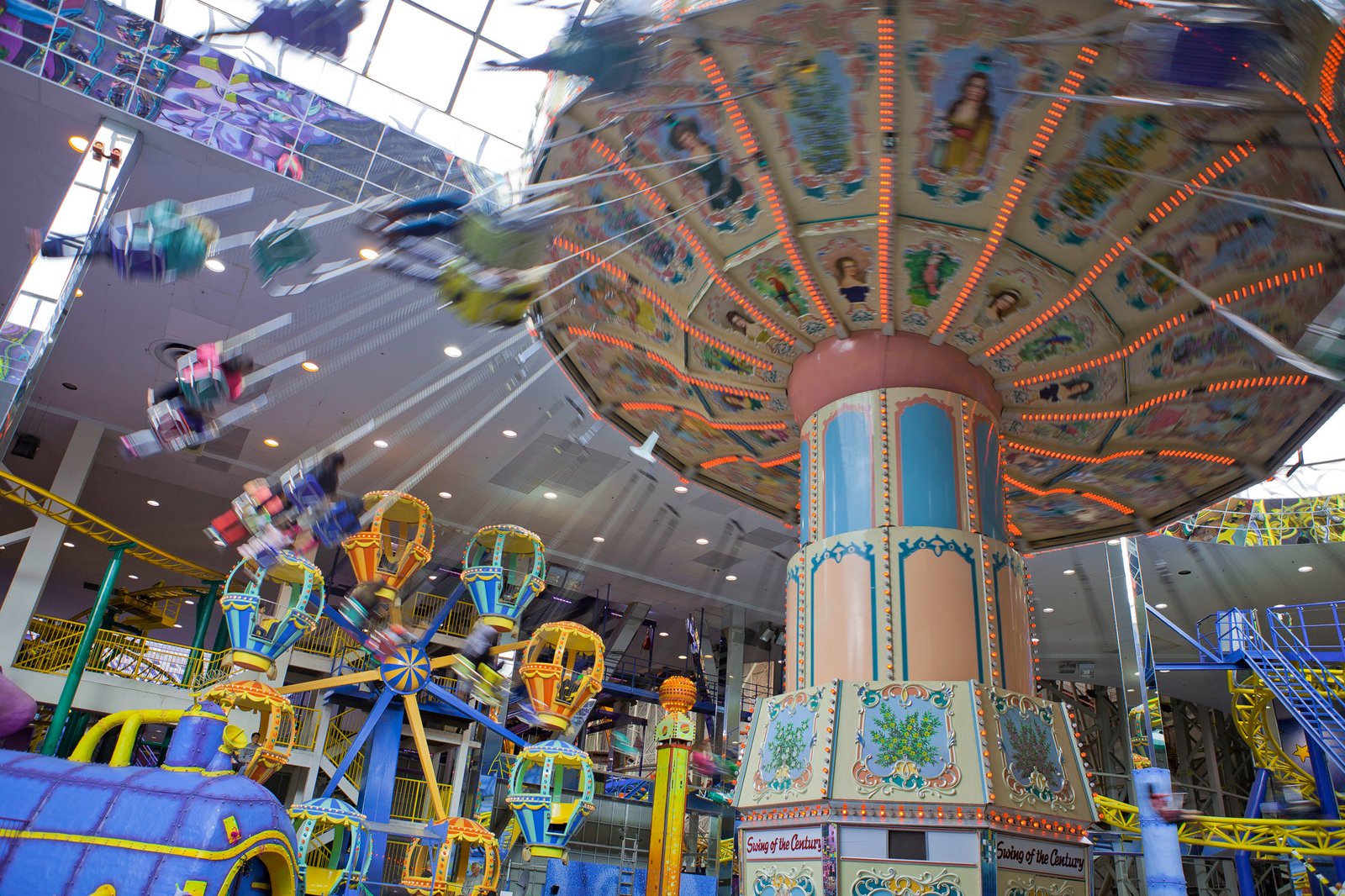 We previously mentioned that Edmonton likes to go big. The mall is no exception – it is the largest in North America. West Edmonton Mall houses hotels, more than 800 stores, and boasts major attractions within. Some of these hold their own superlative titles.
The Galaxyland amusement park has Mindbender, which is the world's largest indoor triple-loop rollercoaster. The World Waterpark is the world's second largest indoor waterpark. You could spend a whole day sightseeing here, with great animal attractions such as the Marine Life aquarium and the Sea Lions' Rock, inside.
7
Canada's largest living history museum
Going big on Canadian history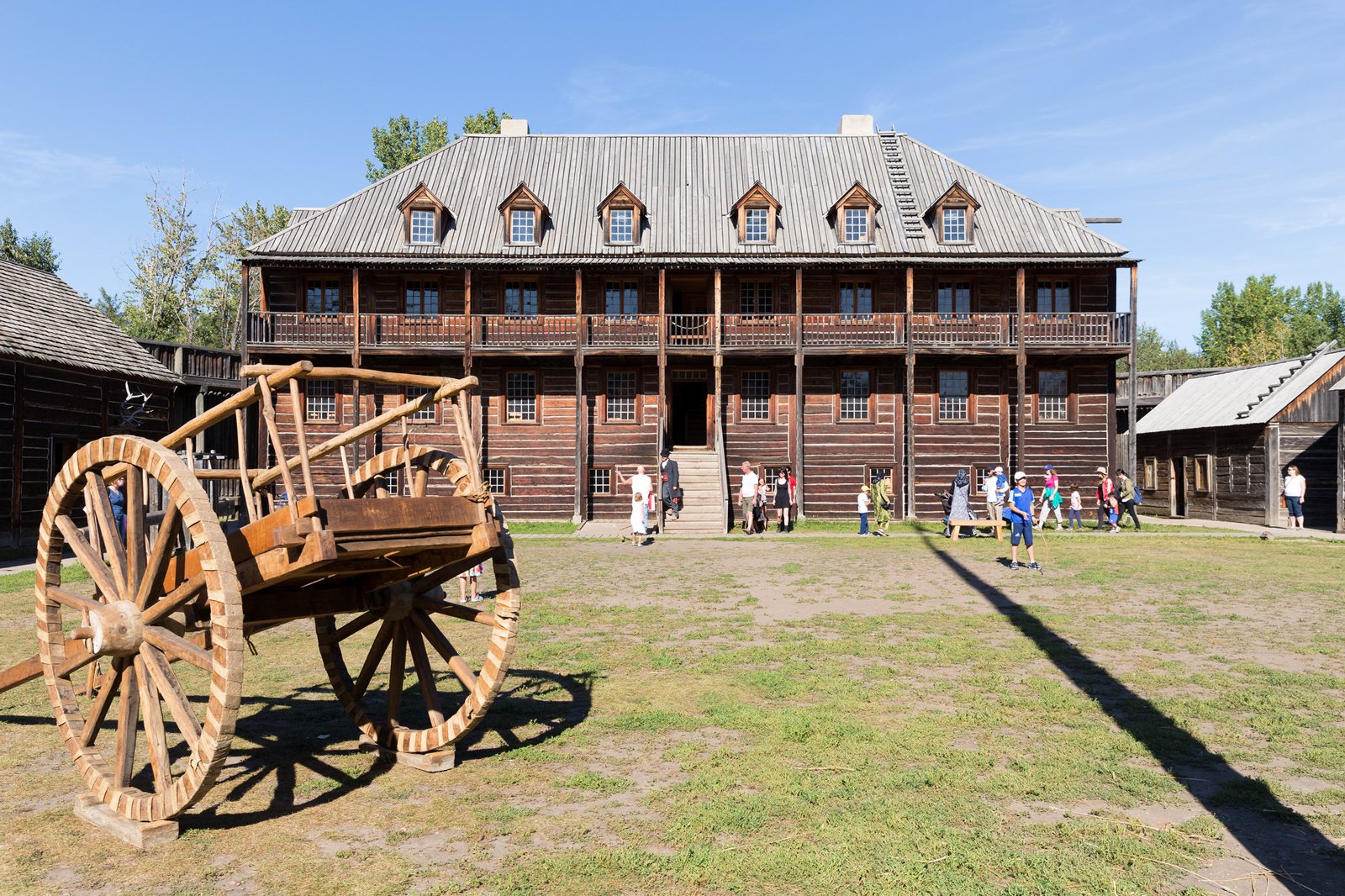 Families visiting to Edmonton can have fun going back in time at the largest living history museum in Canada – Fort Edmonton Park. The park is split into sections, each representing a different time in Edmonton's colourful history. It spans the North American fur trade, Alberta's oil boom, and the Canadian Pacific Railway.
You can get your family photo taken in period attire, watch live demos at the 1846 Hudson's Bay Company Fort, relive a settler's journey on a horse-drawn wagon, or ride on a steam train.
photo by Mack Male (CC BY-SA 2.0) modified
8
Some of the best Canadian hikes on its doorstep
Enjoy Canadian wilderness right out of town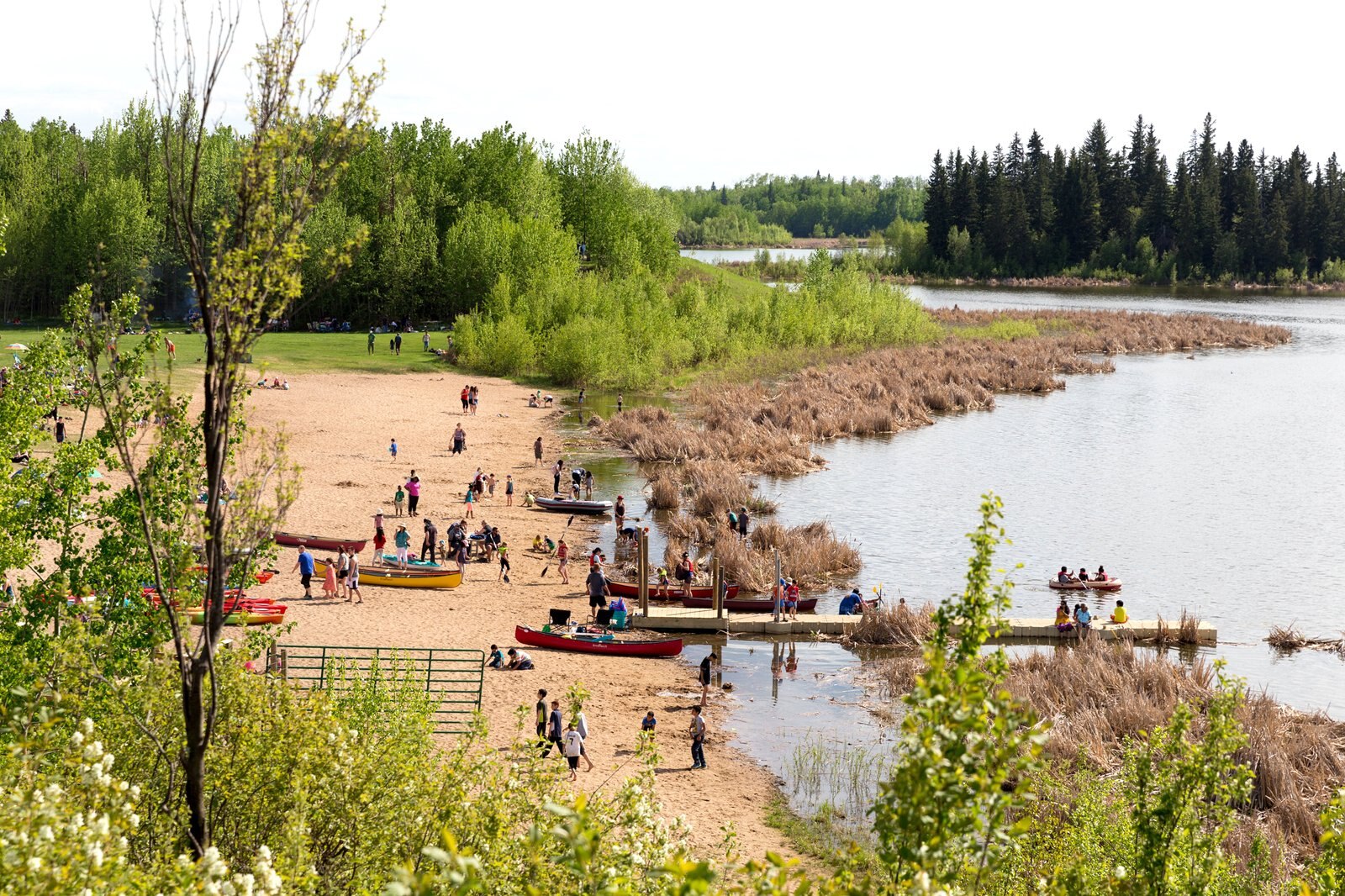 Hikers can follow some of the best trails in Alberta, right out of Edmonton. The Waskahegan Trail runs through and around the city, where the scenery gradually shifts from urban spaces and into the lush wilderness of Elk Island National Park.
Those seeking to explore glacial lakes and alpine ridges can make Edmonton their convenient entry point – a day trip west takes you to the small town of Jasper, while the scenic mountains of Banff National Park are a 4-hour drive south.
photo by Mack Male (CC BY-SA 2.0) modified
9
Among the world's highest streetcar river crossings
About 755 metres long and 49 metres high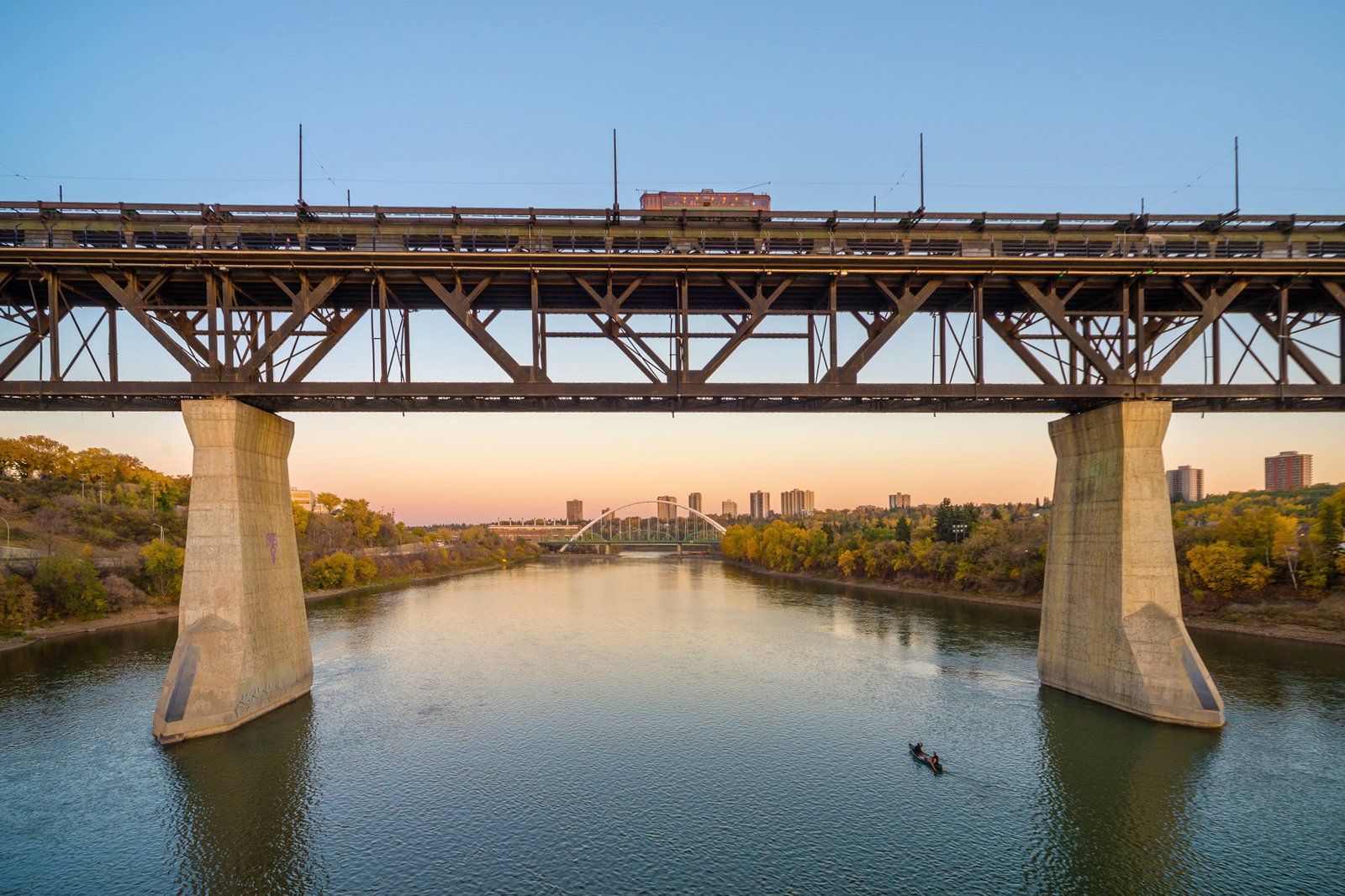 Edmonton and its historical radial railway has a long love affair with streetcars. One of its most unique streetcar rides takes you cruising high above the North Saskatchewan River, allowing you to take in spectacular views of the valley and city skyline.
The High Level Bridge Streetcar route stretches from the Alberta Arts Barn to Jasper Plaza, and only runs between May and October. The trolley cars date back to the 1900s but have been meticulously restored to their former beauty.
photo by Kurt Bauschardt (CC BY-SA 2.0) modified
10
Everyone's welcome – aliens included
Visit the UFO landing pad, for those who come in peace…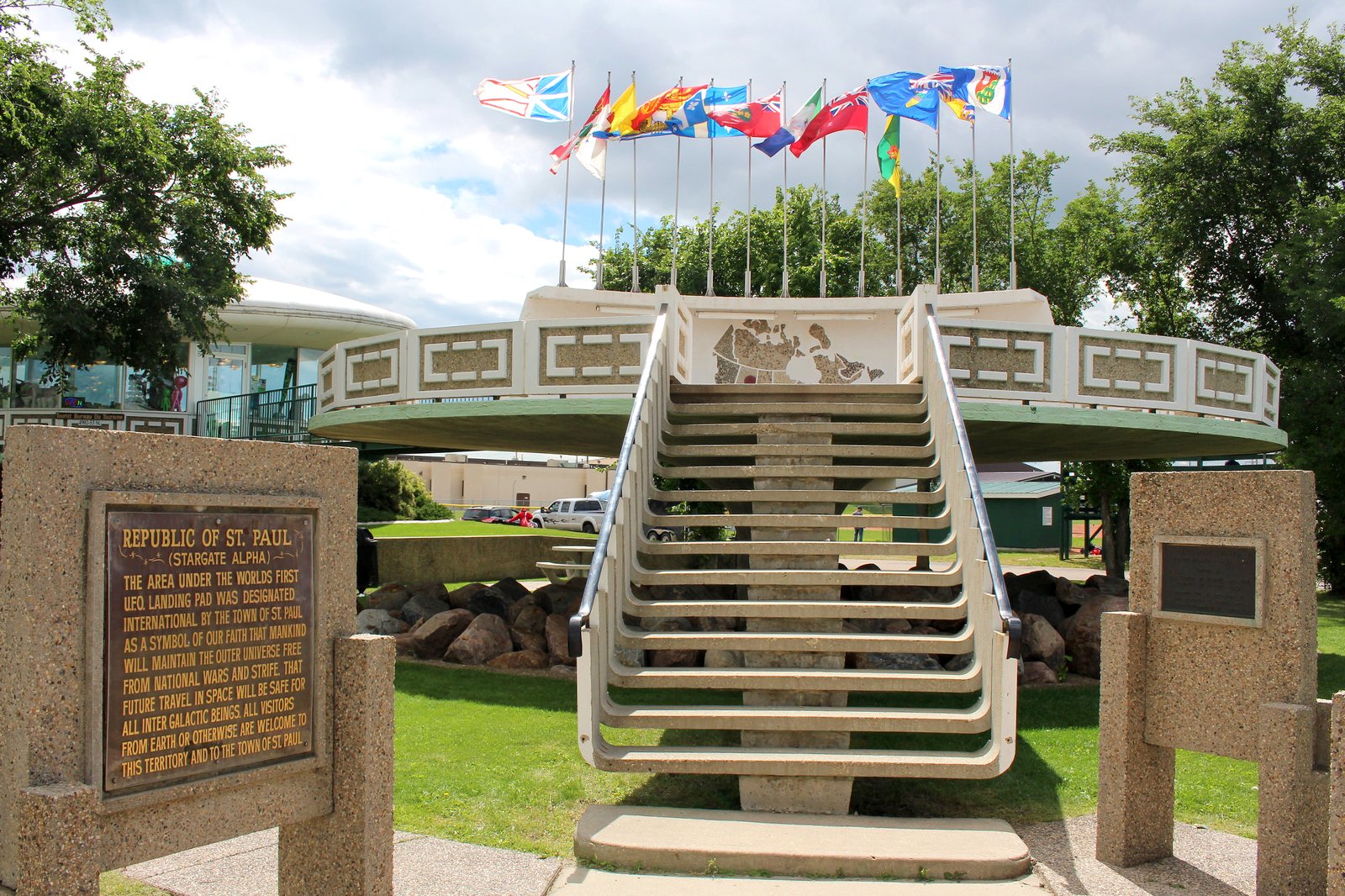 Besides offering a good blend of Canadian humour and hospitality, Edmonton has some of the highest levels of UFO sightings in the country. Back in 1967, the town of St. Paul decided that it would build the world's first UFO landing pad. They went on with it, making one of the city's quirkiest landmarks.
Nevertheless, this was more than just a sign of goodwill in welcoming visitors from anywhere, be it from other countries or other planets. You can drop inside and see an exhibit that showcases photographs of UFOs, crop circles, and weird cattle mutilations.
photo by albertarpap (CC BY 2.0) modified
Why book with Hotels.com?