10 Best Things to Do in Paphos
What is Paphos Most Famous For?
Paphos is known as a hub of Cyprus culture and history. Once Europe's Capital of Culture, the city offers a mix of settings, from modern resorts to ancient ruins, and a wide array of activities to please both travellers who enjoy adrenaline-packed adventures and those who prefer a slower pace of life.
If this is your first time travelling to Paphos, you may find yourself overwhelmed with the wealth of activities available on this seemingly small island destination. We've picked out the best things to do in Paphos, sprinkling in a little bit of each of the area's best offerings.
What are the best things to do in Paphos?
1
Agia Kyriaki Chrysopolitissa
Explore one of the oldest Christian churches in the world
Agia Kyriaki Chrysopolitissa is one of the world's functioning churches, hosting Anglican services on Sundays and Wednesdays. However, while the main church dates to 1500 and is certainly worth a look, most travellers find other points of interest around the site.
Agia Kyriaki Chrysopolitissa is part of a complex that also includes a basilica dating from around the 4th century AD and a pillar that, according to tradition, was the site of Saint Paul's persecution in Paphos. Pilgrims still journey to Saint Paul's Pillar to see where the Christian missionary was beaten for his efforts. The complex additionally includes an unrelated Ottoman bath archaeological site from a separate period of Paphos's history.
Location: Paphos, Cyprus
Open: Daily from 8 am to 4 pm (until 5 pm in winter)
2
Paphos Castle
Walk in the footsteps of the ancient Ottomans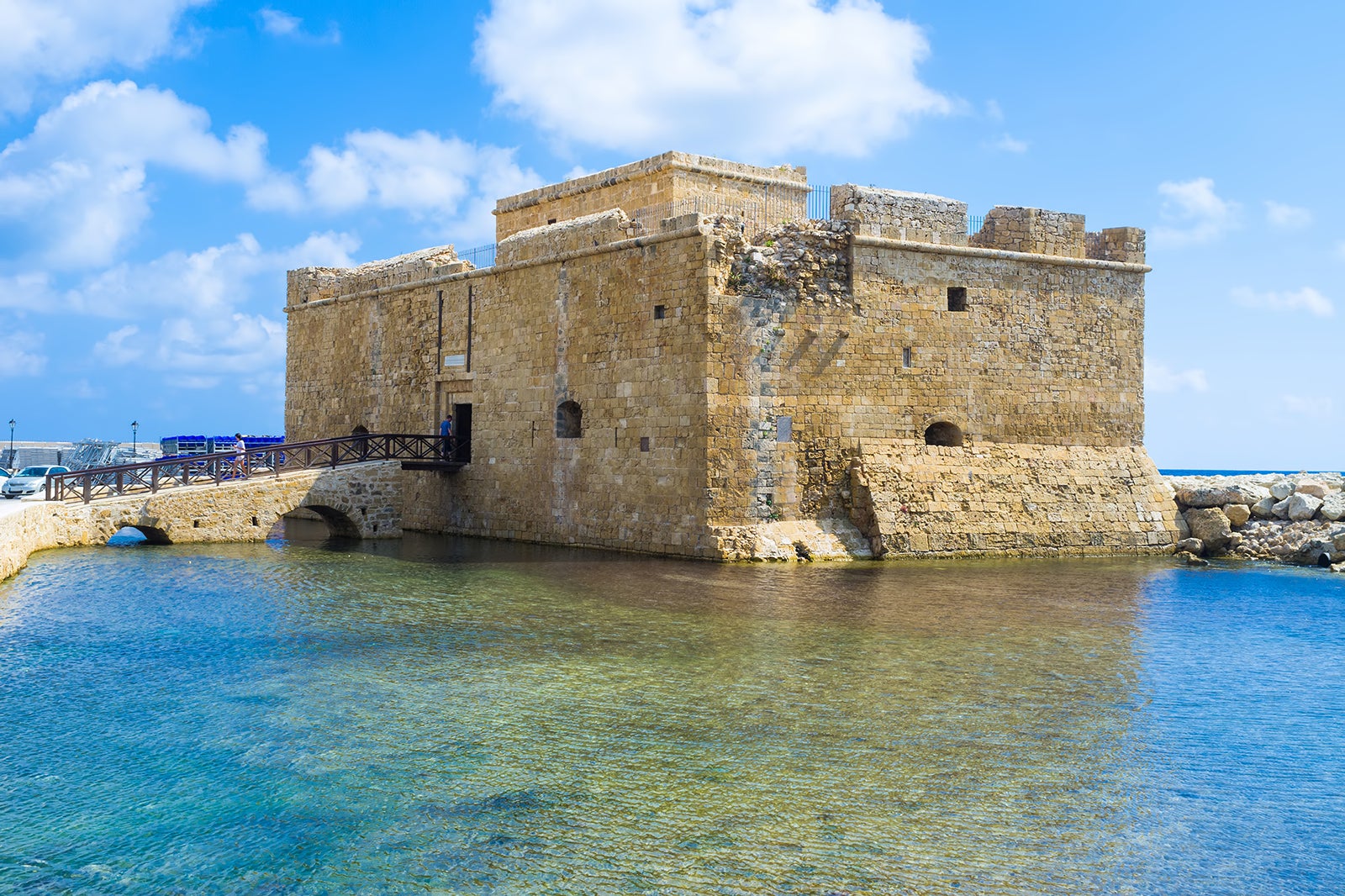 Paphos Castle was built as a medieval fort, guarding Paphos Harbour while it was ruled by the Byzantine Empire. The sturdy structure has lived many lives throughout its history, being rebuilt by the Lusignans in the 1200s, then dismantled and rebuilt again by the Ottomans in the 1500s. What travellers see today are the remnants of the Ottoman construction.
Marvel at the huge tower, the grim prison cells and the rooftop battlements where cannons once stood. The cannons are no longer there, unfortunately, as they were removed when the castle received yet another new life in the late 1800s, when it became a British salt storehouse.
Location: Kato Paphos Harbour, Coastal Broadwalk, Paphos, Cyprus
Open: Mid-April–Mid-September: daily from 8.30 am to 5 pm. Mid-September–Mid-April: daily from 8.30 am to 7.30 pm
Phone: +357 26 306217
3
Paphos Harbour
Stroll the picturesque, waterside terraces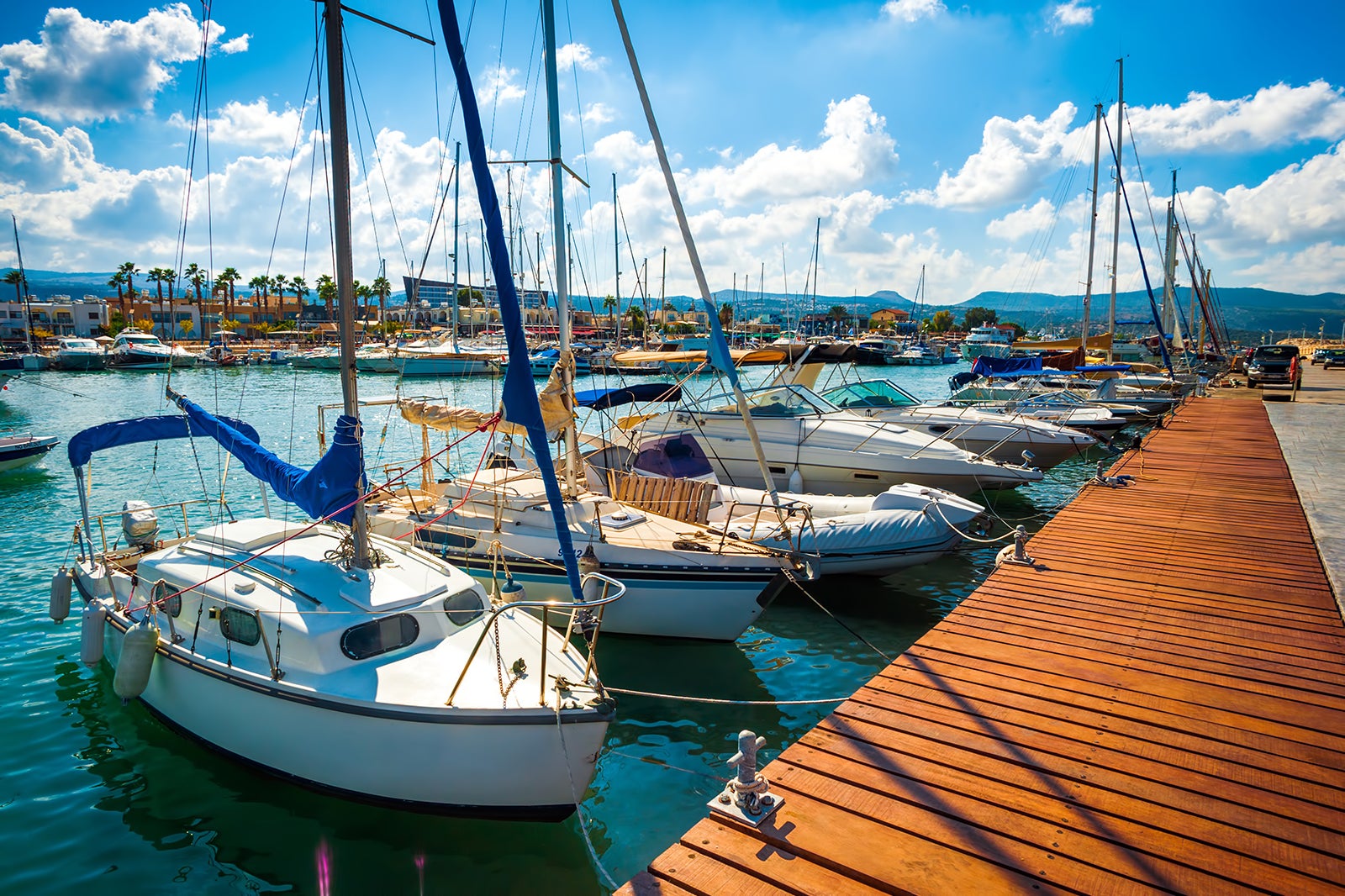 Paphos Harbour is a lovely place to really soak in the culture and vibe of Paphos. It's a bustling hub of activity, with all kinds of restaurants, shops and other businesses lining the walkways. No matter what time you visit, you're sure to find something open and eager to serve you. Additionally, several major attractions line the harbour, including Paphos Castle and the Keto Pathos archaeological park.
Grab a seat in the sun or shade, watch the waves come in and just enjoy being in Paphos for a little while. If you've rented a car for your Paphos explorations, you'll be glad to know that parking is plentiful and free near the harbour.
4
Paphos Old Town
See traditional, historical Paphos in the city centre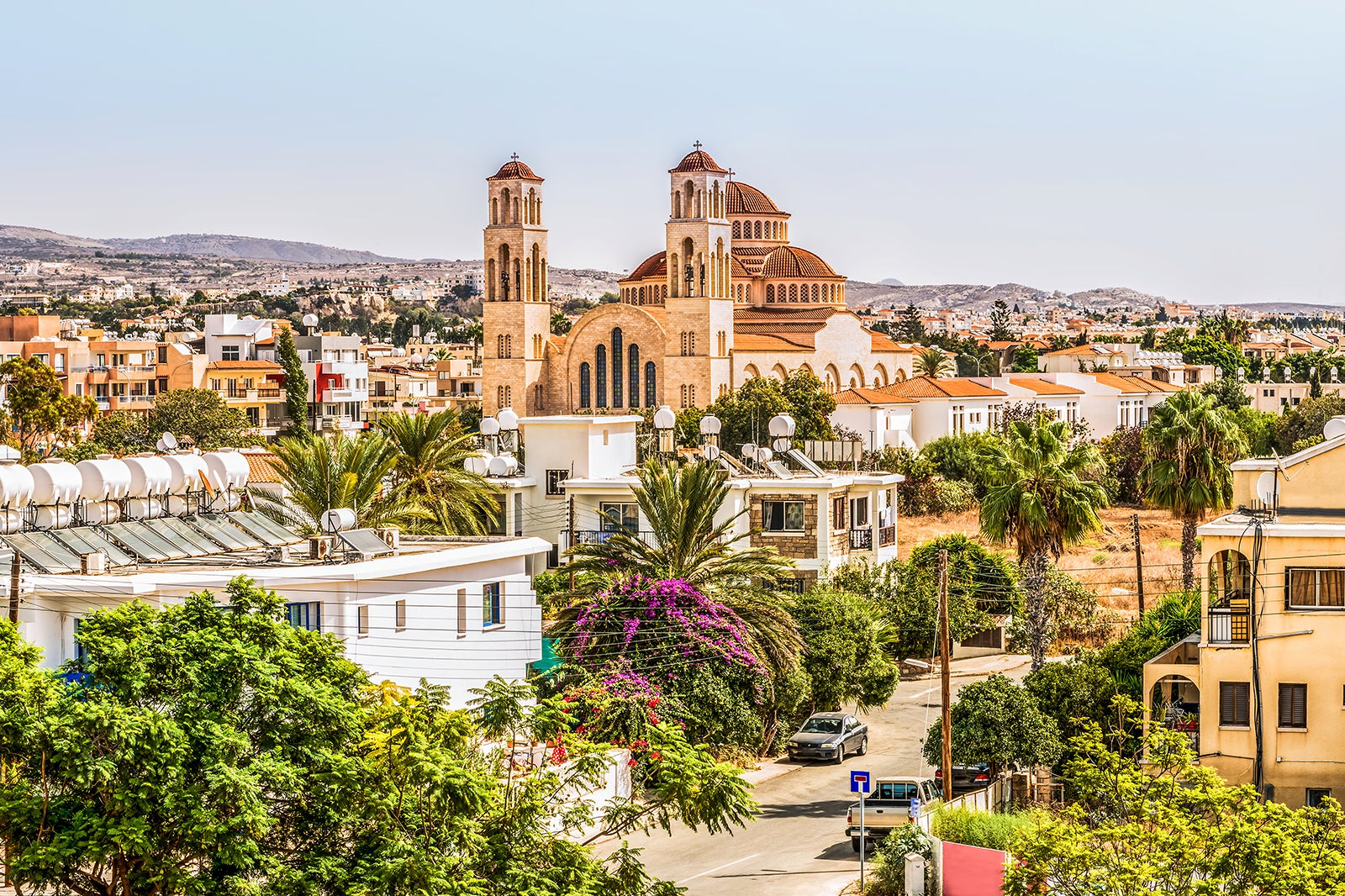 While Paphos is certainly a seaside destination with lots of beautiful beaches and a charming harbour, you'd be missing out if you didn't visit Paphos Old Town. It's where cultural and historical elements of the destination stand alongside shops, restaurants and other businesses necessary for the locals.
The very walkable Old Town is best visited during the mornings or late afternoons as most of the businesses shutter during the lunch hour so proprietors can spend the meal with their families. Stroll and explore, dipping in and out of shops. Come hungry – you'll definitely want to follow your nose to the many delicious eateries housed in ancient buildings right off the stone sidewalks.
5
Coral Bay Beach
Enjoy a dip in the Mediterranean, with plenty of amenities at your fingertips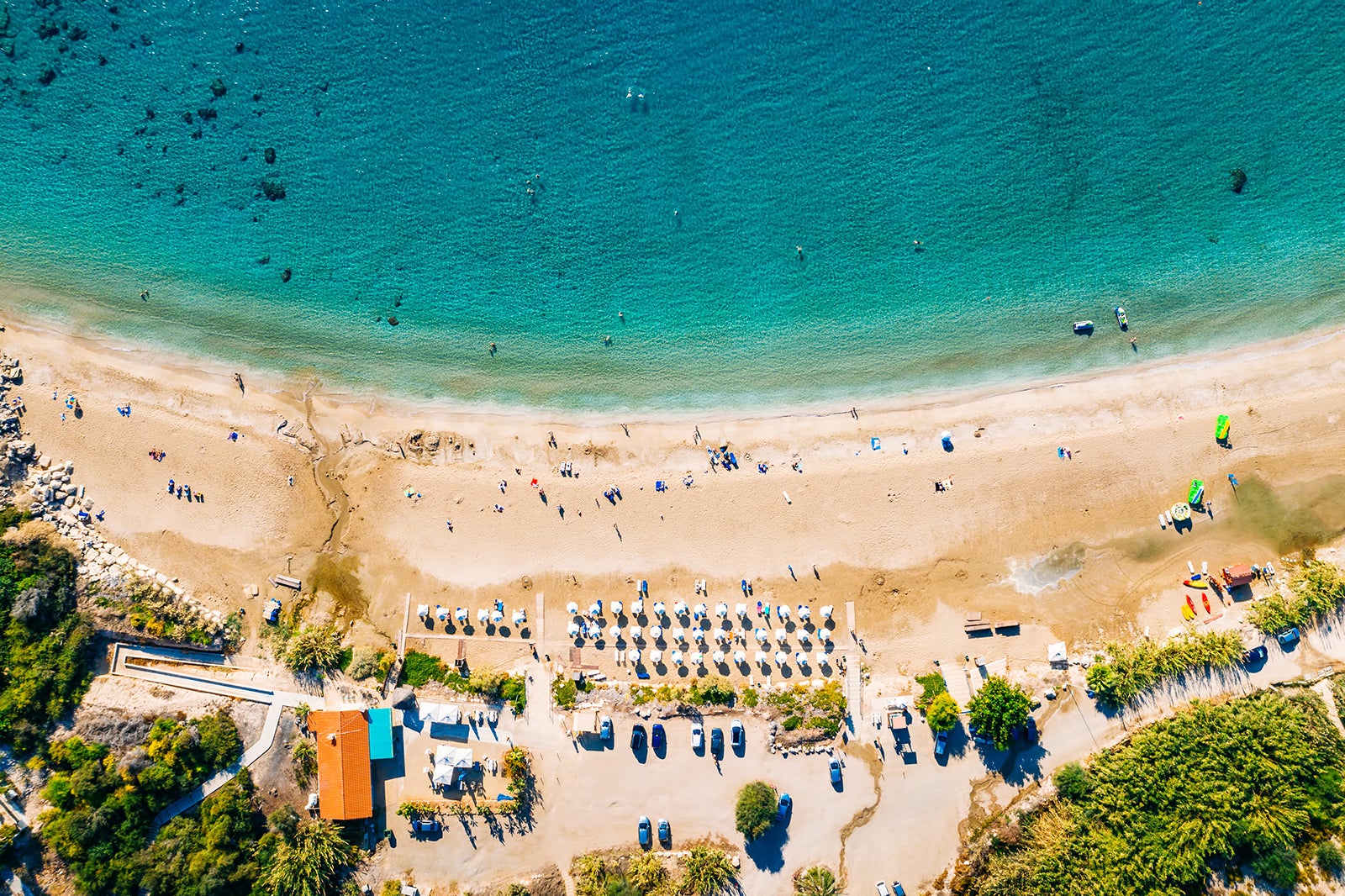 Couples
Families
Photo
Budget
Coral Bay Beach is one of the most easily accessible beaches for visitors to Paphos. It's just a short bus ride away from Paphos Old Town and offers 600 metres of white sands in a crescent shape along the Mediterranean Sea. Enjoy the views of the rocky coasts and sea caves beyond as you take a dip in the cerulean waters capped by gentle white waves.
Since the beach does receive so many tourists visiting from Paphos, it's very well-equipped to cater to your every need. Sunbed and umbrella rentals are relatively affordable (just a few euros) and you can easily rent water sports equipment or book a boat ride.
6
Tala Monastery Cat Park
A cat-lover's paradise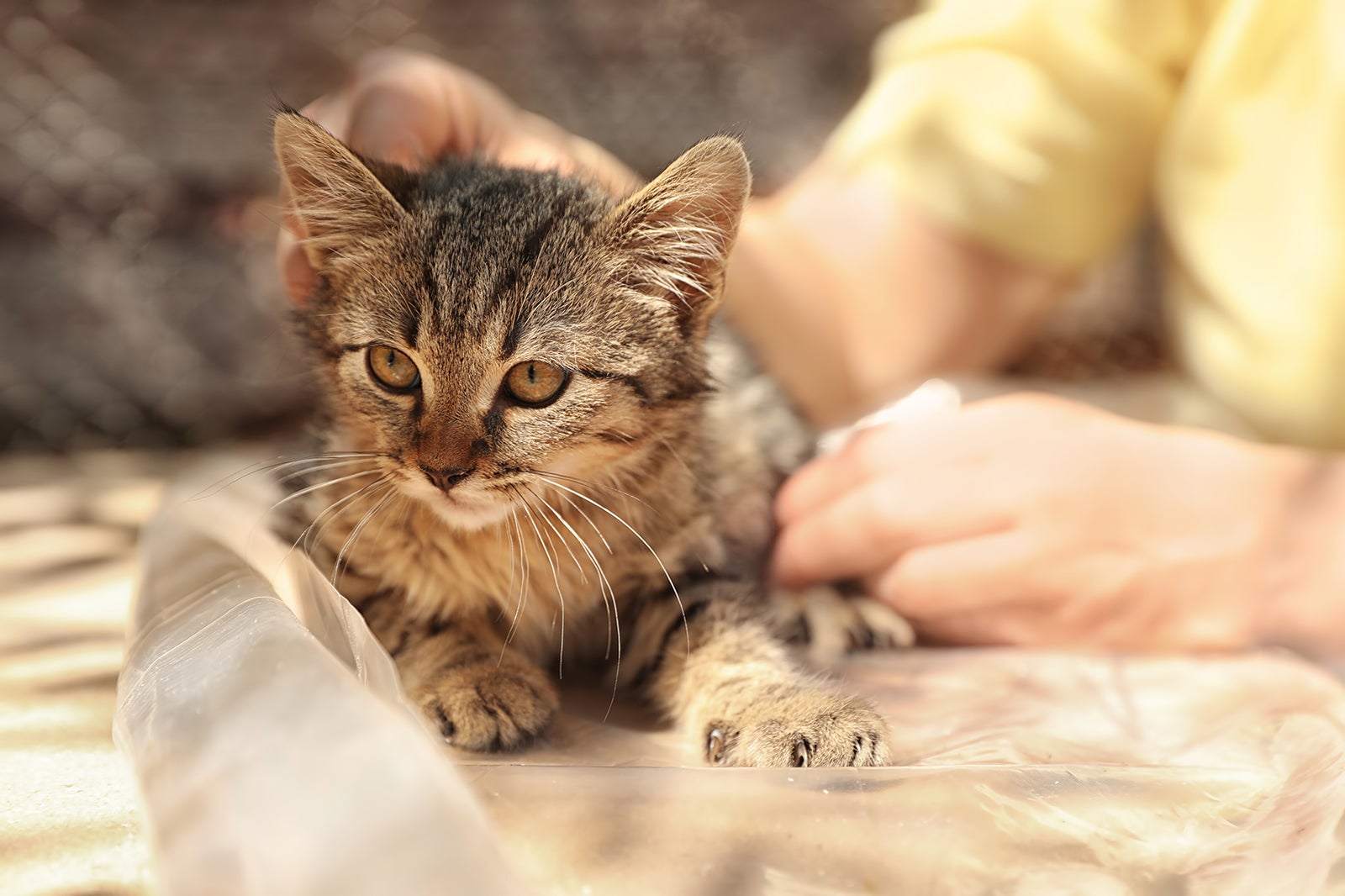 Tala Monastery Cat Park is a feline sanctuary that's now home to more than 850 cats of all ages, sizes and breeds. While the park is technically a nonprofit dedicated to caring for the homeless and sometimes disabled cats on the island, visitors are more than welcome and quite a few travellers stop by to see the cats and their carers and enjoy visiting and playing with literally hundreds of cats.
The park is free to visit (though donations are welcomed). Just have a seat and you'll be surrounded by cuddly cats in a matter of minutes.
Location: Igoumenou Leontiou Ave, Tala 8577, Paphos, Cyprus
Open: Daily from 10 am to 2 pm
Phone: +357 99253430
7
Saint Neophytos Monastery
Hang out with the monks in a secluded cave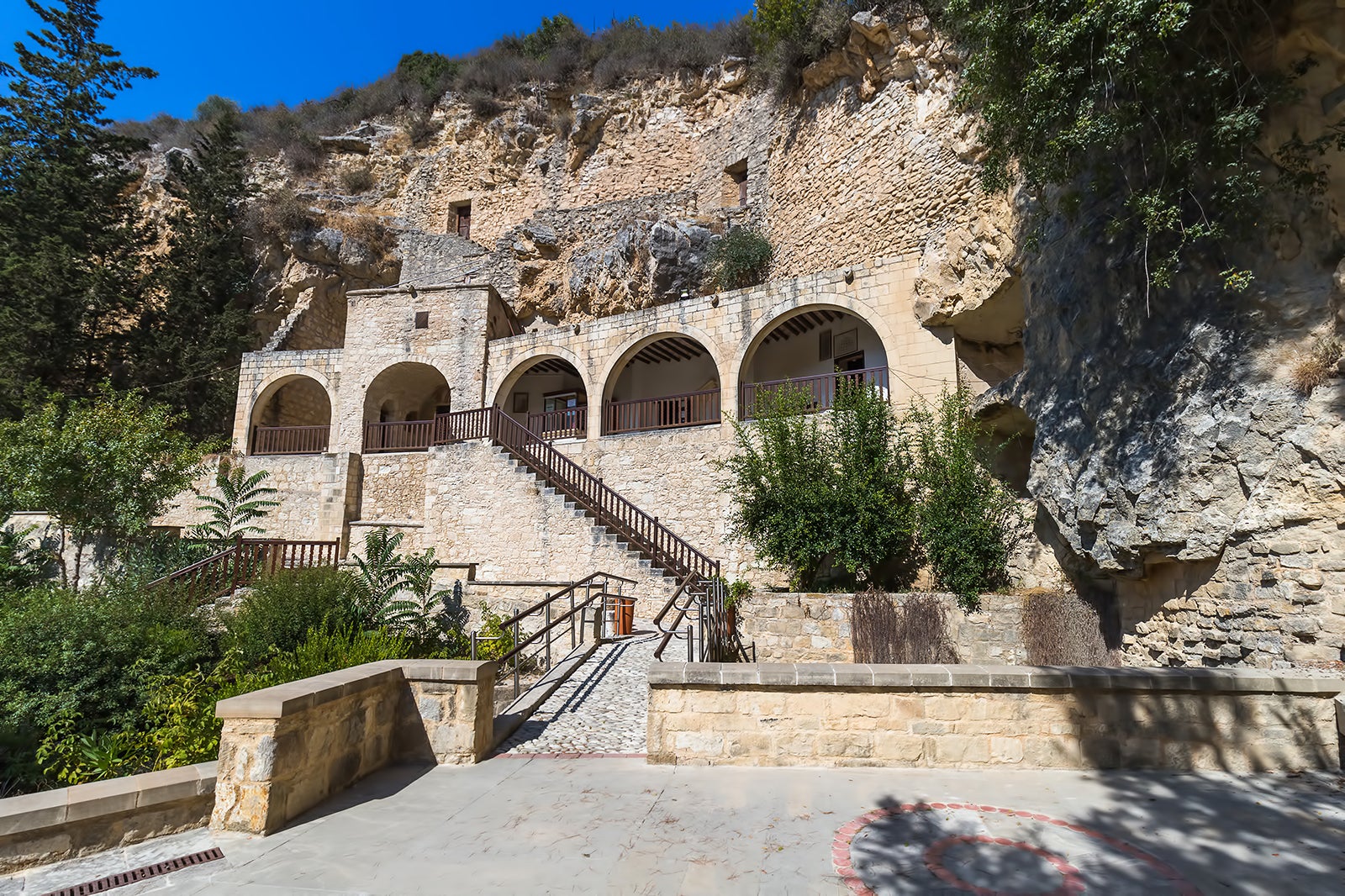 Agios Neophytos Monastery was founded in the 12th century by a famous Cyprus monk, Saint Neophytos. Originally just a small cave, the monastery grew until it became a larger cell and chapel, with a refectory and other spaces for the small number of monks who would go on to join Neophytos in his quest for an ascetic lifestyle.
Now, you can see just what these staunch believers' lives were like within the caves and other rock-hewn buildings as you explore the original structures and museum, which also includes some impressive paintings and frescoes. Thankfully, the Saint Neophytos Monastery is not as remote as it was in Neophytos's days and you can easily reach the site from the centre of Paphos in a few minutes.
Open: April–October: daily from 9 am to 1 pm and from 2 pm to 6 pm. November–March: daily from 9 am to 4 pm
Phone: +357 26 652481
8
Paphos street art
Admire the vibrant murals that add a splash of colour throughout Old Town Paphos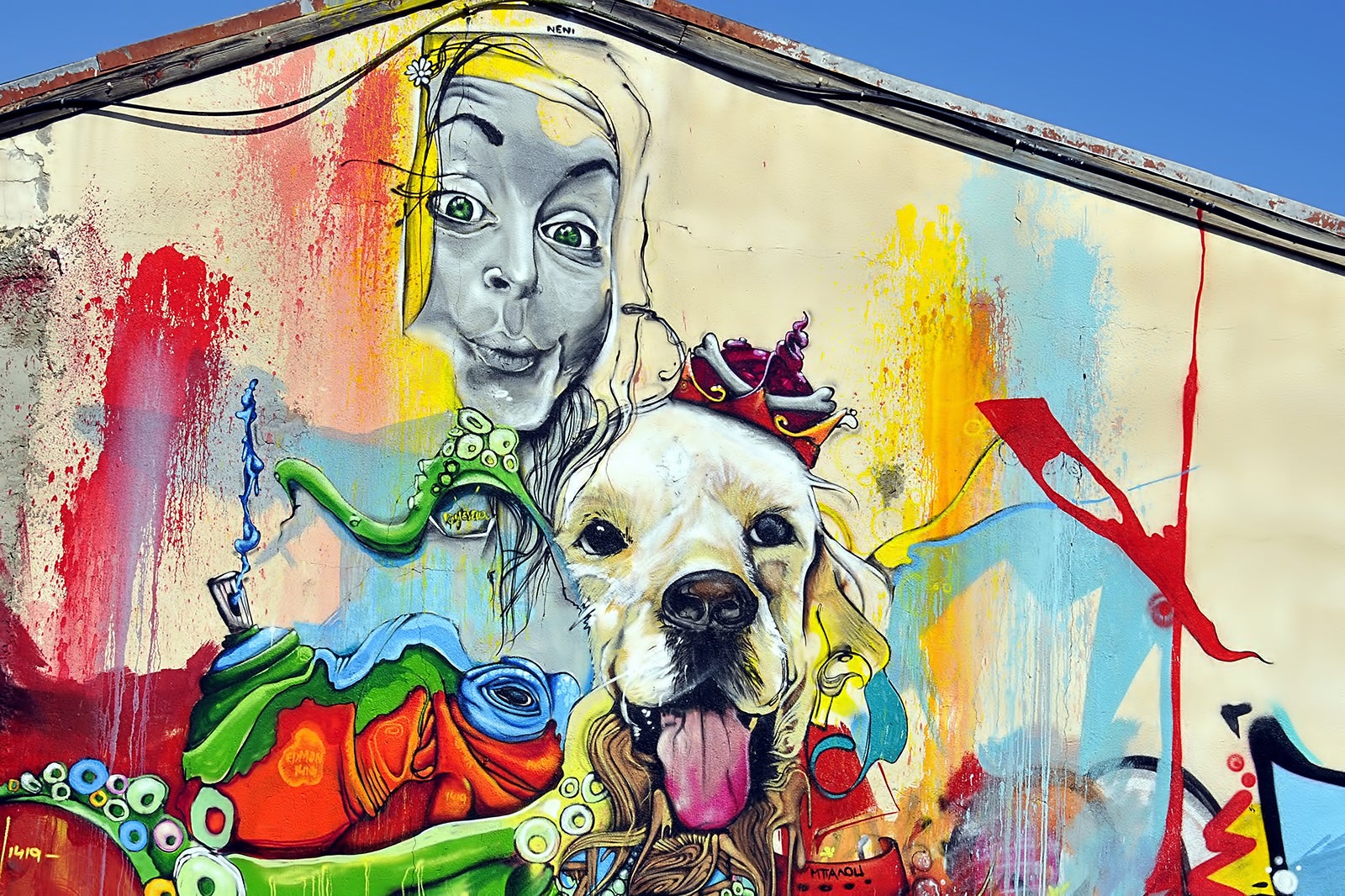 While some might say the historical buildings in Paphos's Old Town should retain their crumbling exteriors, others are finding the sides of some of these drab walls to be the perfect blank canvases for their artwork. Walking through Old Town, travellers can spot a plethora of fun murals depicting everything from nature to human subjects, geometric shapes to vintage ads.
One annual event that helps to continuously expand the Paphos street art scene is StreetArt Square. Street artists from around the world are invited to practice their craft in a different Paphos neighbourhood each season.
9
Paphos wine tasting tours
Discover some of Cyprus's premier wines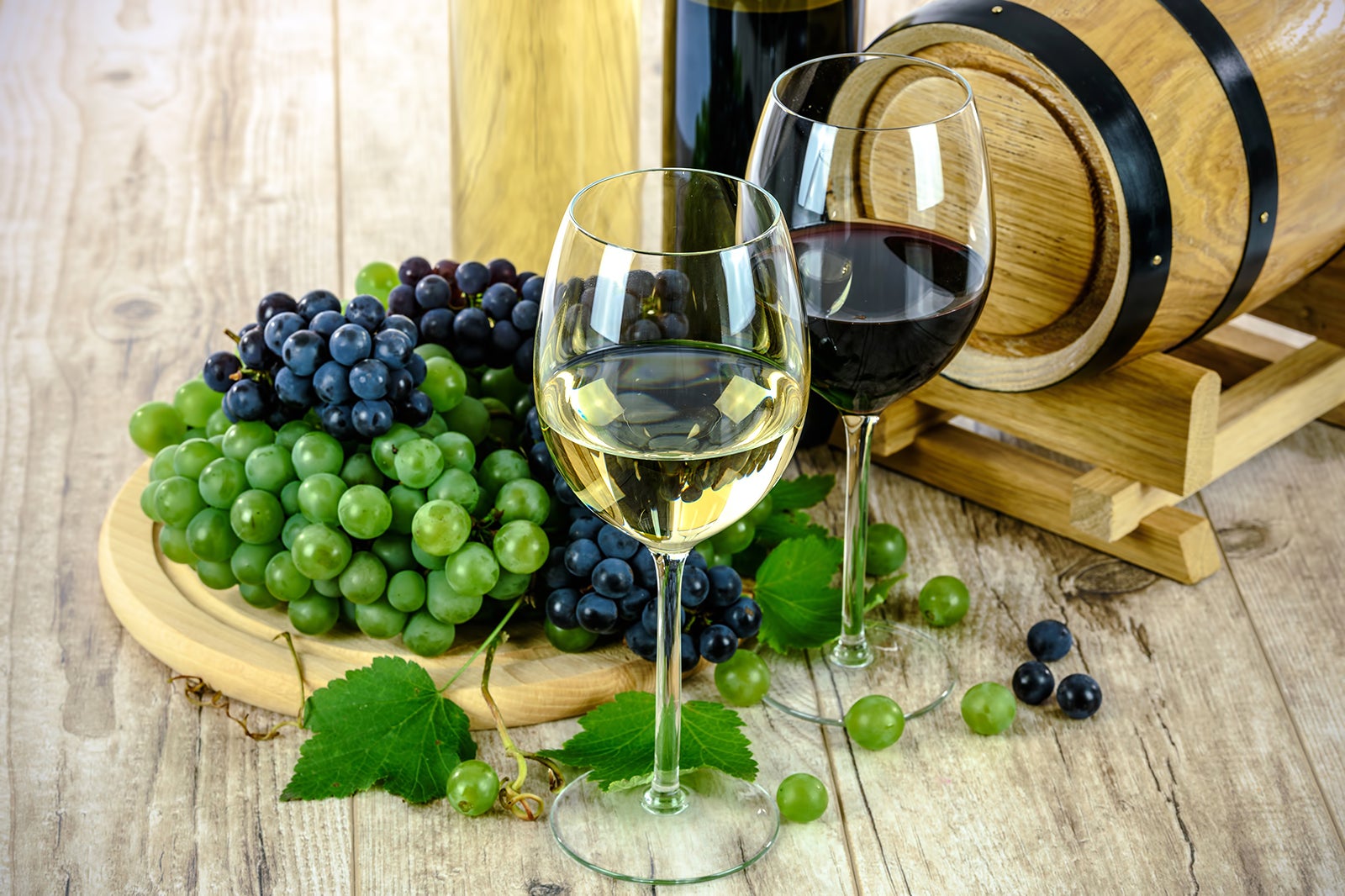 Shoppers
History
Food
Couples
Cyprus boasts a wine culture that stretches back 6,000 years. Modern, international varieties of wine, such as Shiraz or Chardonnay, are now produced alongside the local varieties like Mavro and Xynisteri. Scheduling a wine tour into your Paphos itinerary can be a very easy way for you to fit a large amount of Cyprus wine education into a small amount of time.
Paphos Wine Tours, for example, offers a selection of timed tours that include visits to wineries, meals, and hotel transfers, so there's no need to worry about safely getting around during your tastings.
Location: Paphos, Cyprus
Phone: +357 9915 8312
10
The Paphos Mosaics
Marvel at some of the finest mosaics in the world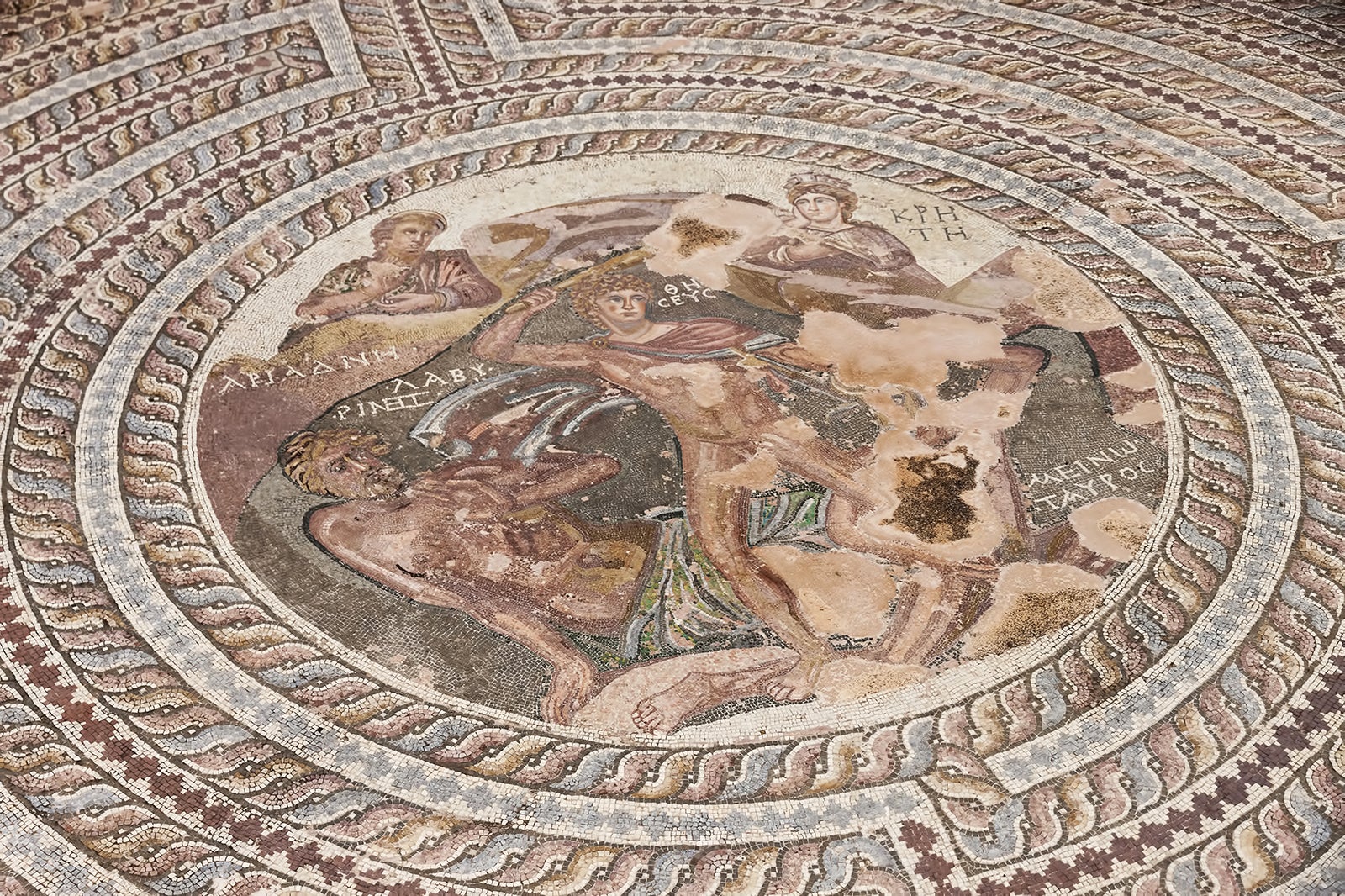 The Paphos Mosaics are considered some of the best ancient mosaics in the world, depicting Greek and Roman culture in a way that's proven invaluable to scholars. The mosaics would have been decorative floor coverings of houses that were constructed in the area in both Hellenistic and Byzantine eras.
Today, travellers see the mosaics from 5 different houses, with each house showing mosaics with different themes, from gods and goddesses to battles and daily life. The mosaics are part of a UNESCO World Heritage site that's located just a short walk from Paphos Harbour, where you can see the mosaics for a small entry fee.
Location: Pafias Afroditis 19, Paphos 8041, Cyprus
Open: Daily from 8.30 am to 5 pm
Back to top