Aarhus Travel Essentials
Useful Information to Help You Start Your Trip to Aarhus
Our Aarhus Travel Essentials lays out the essential information you need to help planning your trip to one of the most popular destinations in Denmark. No matter how frequently you travel, some questions will always need answers: What's the weather like? How can I get from the airport to my hotel? What currency and type of plug do I need? We have all these answers plus other basic info about the best time to go, getting there, getting around, and a few useful travel tips.
It's all compiled in this Aarhus Travel Essentials. After reading this short and easy-to-read guide, you will be a little more prepared to start your trip in Aarhus.
1
When is the best time to travel to Aarhus?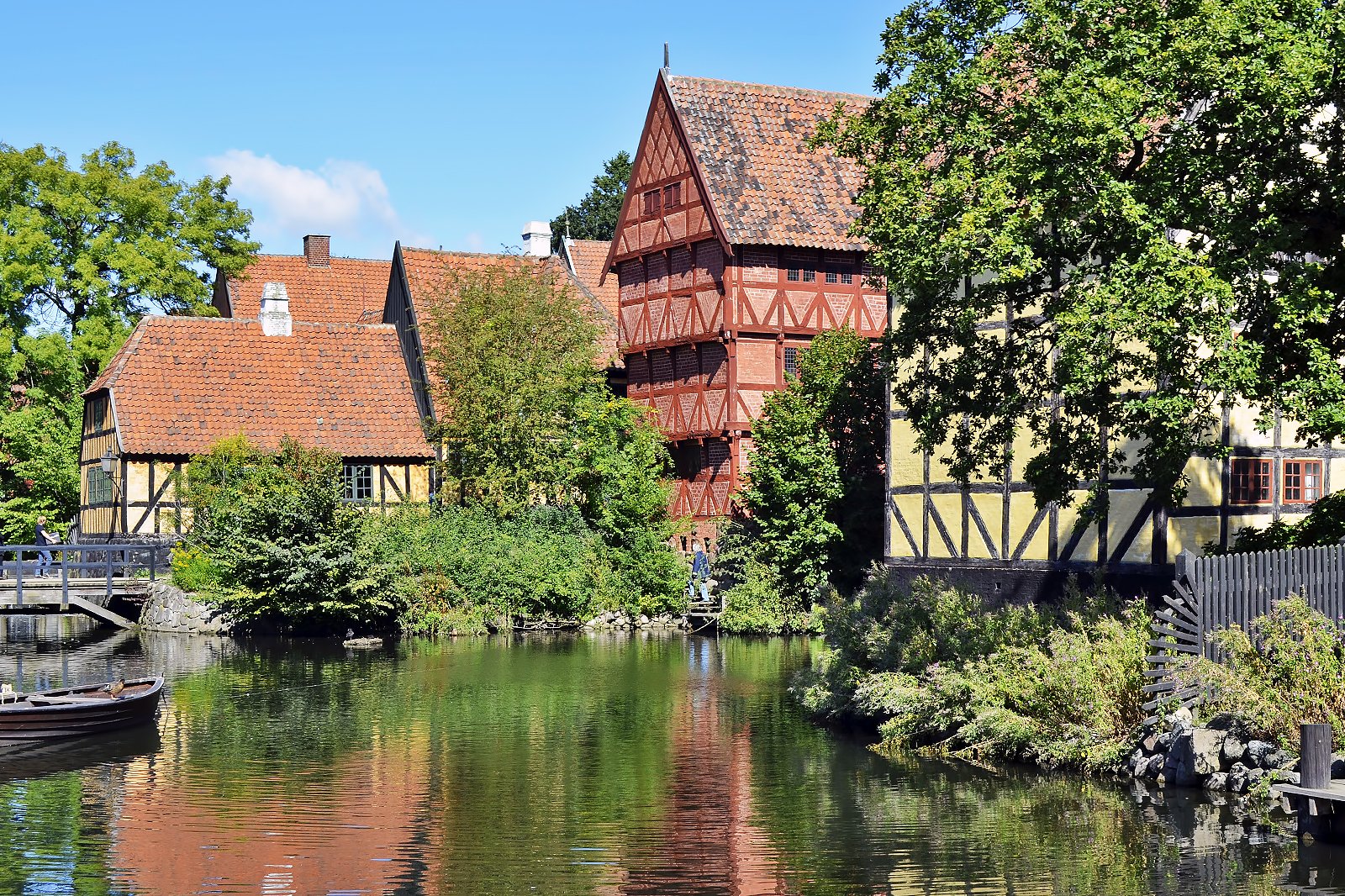 Aarhus has a temperate oceanic climate, with average temperatures ranging from 0ºC in winter to 16ºC in summer.
Daylight ranges from 17 hours in summer to only 7 hours in winter.
Rain is evenly distributed throughout the year, with an average of 10 rainy days per month.
June-August is peak tourist season, with hotel and flight prices rising accordingly.
April-May and September-October are good times to visit Aarhus. The weather is brisker than in summer, yet you can get good deals on hotel rooms and flights.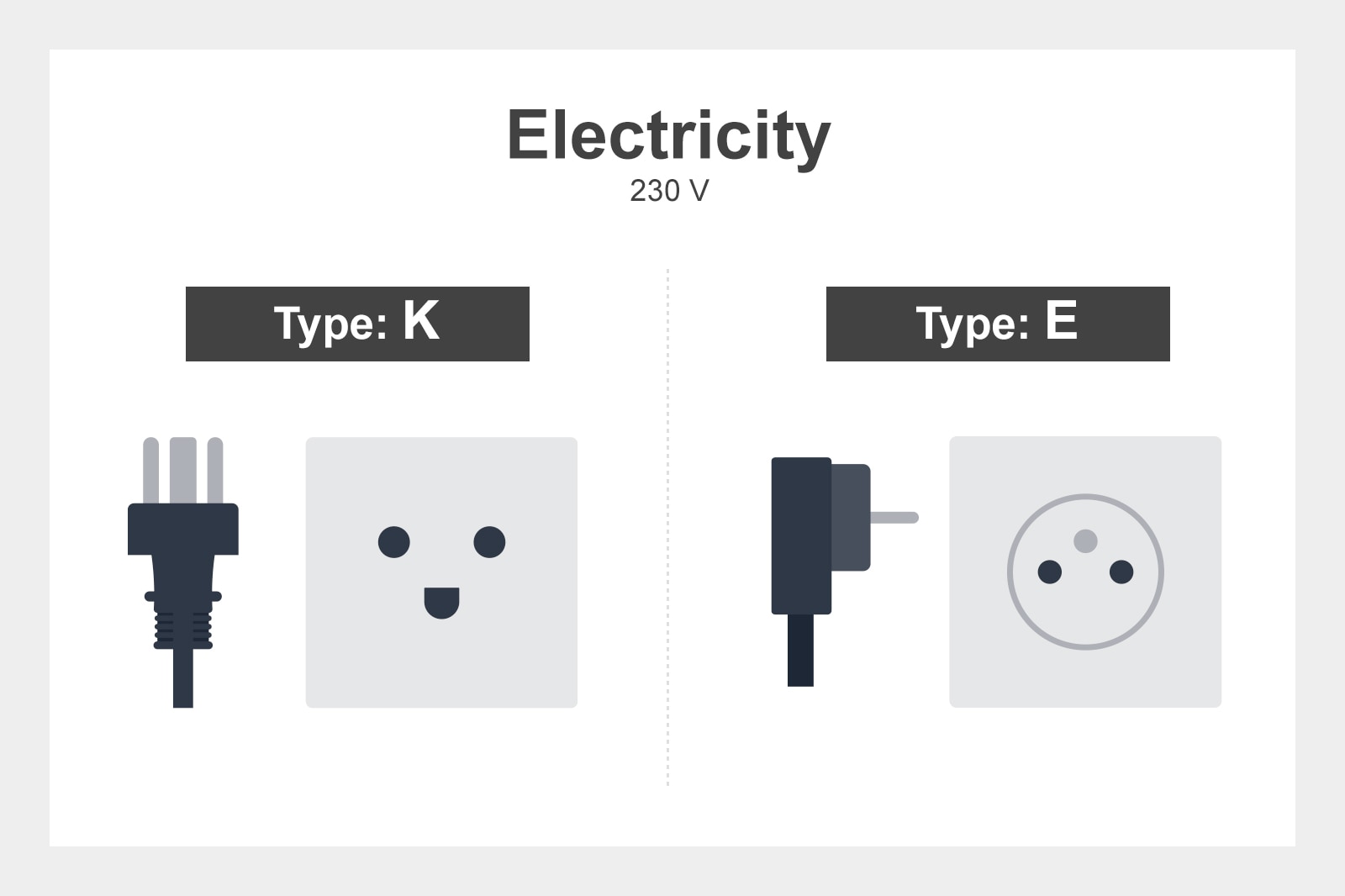 Languages:
Primary: Danish
English is also widely spoken in Denmark
Plug types: K and E
Electricity: 230 V
Currency: Danish krone (kr)
International dialling codes: +45
Emergency telephone number: 112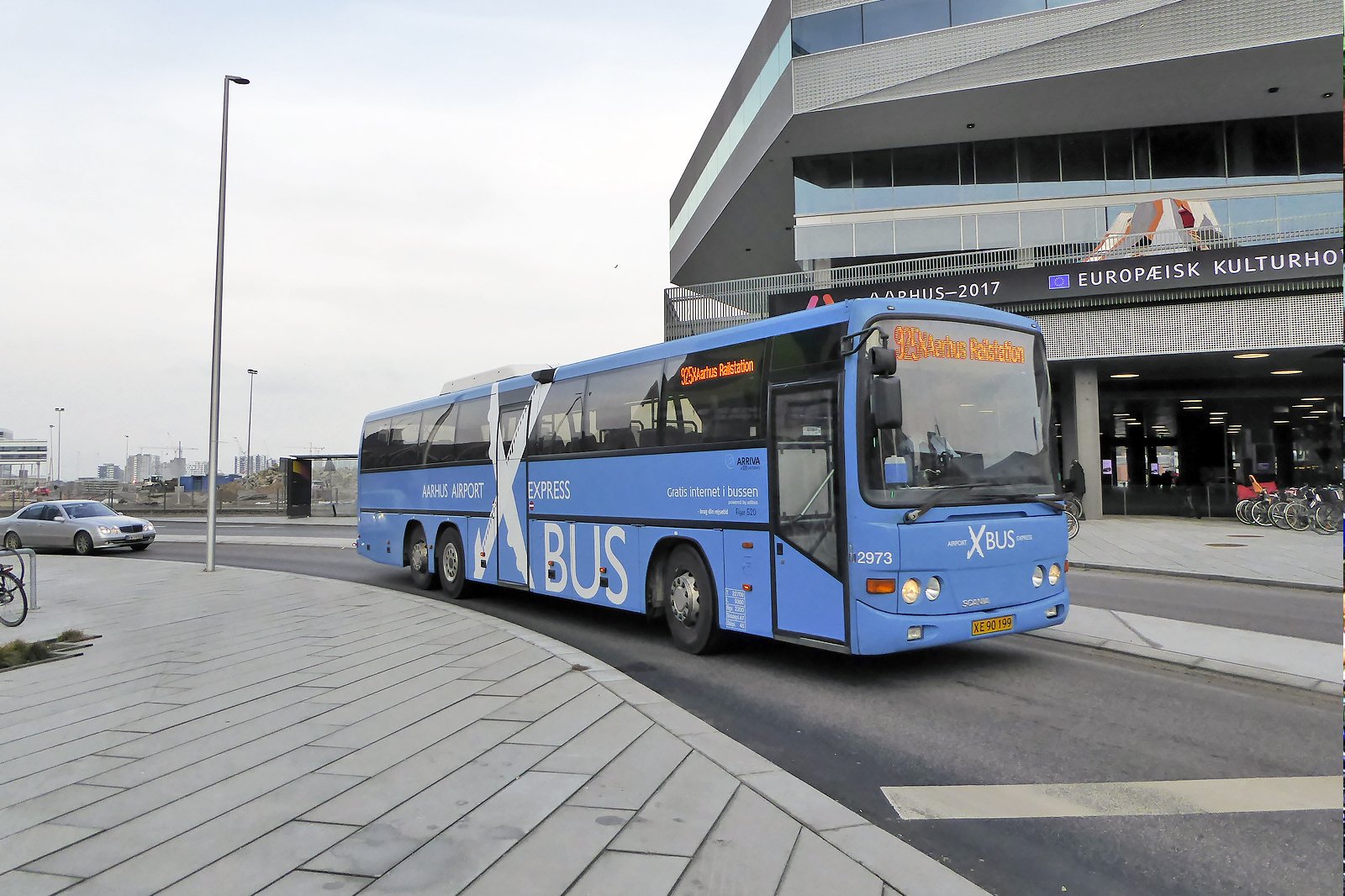 Aarhus Airport
Aarhus Airport is the main arrival getaway for Aarhus. It sits 30 km northeast of the city centre. It features 1 passenger terminal and 1 runway. Here, you'll find a good choice of dining and shopping options. Facilities such as free Wi-Fi and currency exchange services are also at hand. There are several transfer options to reach central Aarhus:
A taxi takes around 40-50 minutes. The taxi ranks are directly outside the Arrivals area.
The Airport Bus takes around 45-55 minutes to reach the Aarhus city centre. Bus stops can be found in front of the terminal, tickets are sold on the bus.
Car rental agencies can be found in the arrivals hall.
Read more
photo by Leif Jørgensen (CC BY-SA 4.0) modified
4
How to get around Aarhus?
Travel tips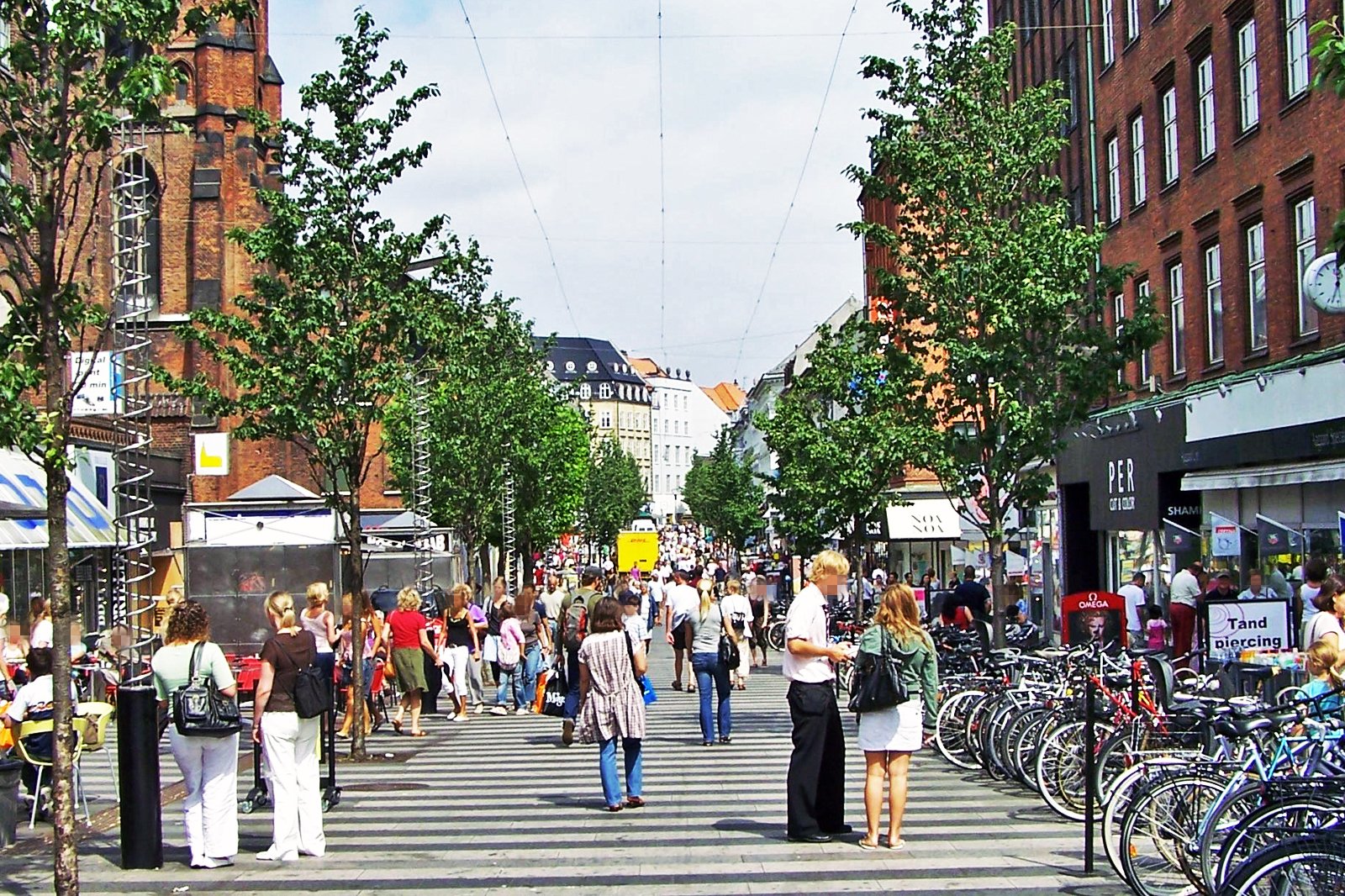 Aarhus city centre is compact and can easily be explored on foot. Landmarks and attractions such as Den Gamle By – the Old Town – the ARoS Aarhus Art Museum and the Viking Museum are within walking distance of each other. You'll also find a great choice of restaurants, shops and cool bars for a drink after nightfall in central Aarhus.
For longer journeys, the city has a good choice of public and private transport services.
photo by Niels Elgaard Larsen (CC BY-SA 4.0) modified
5
Midttrafik - Public transport networks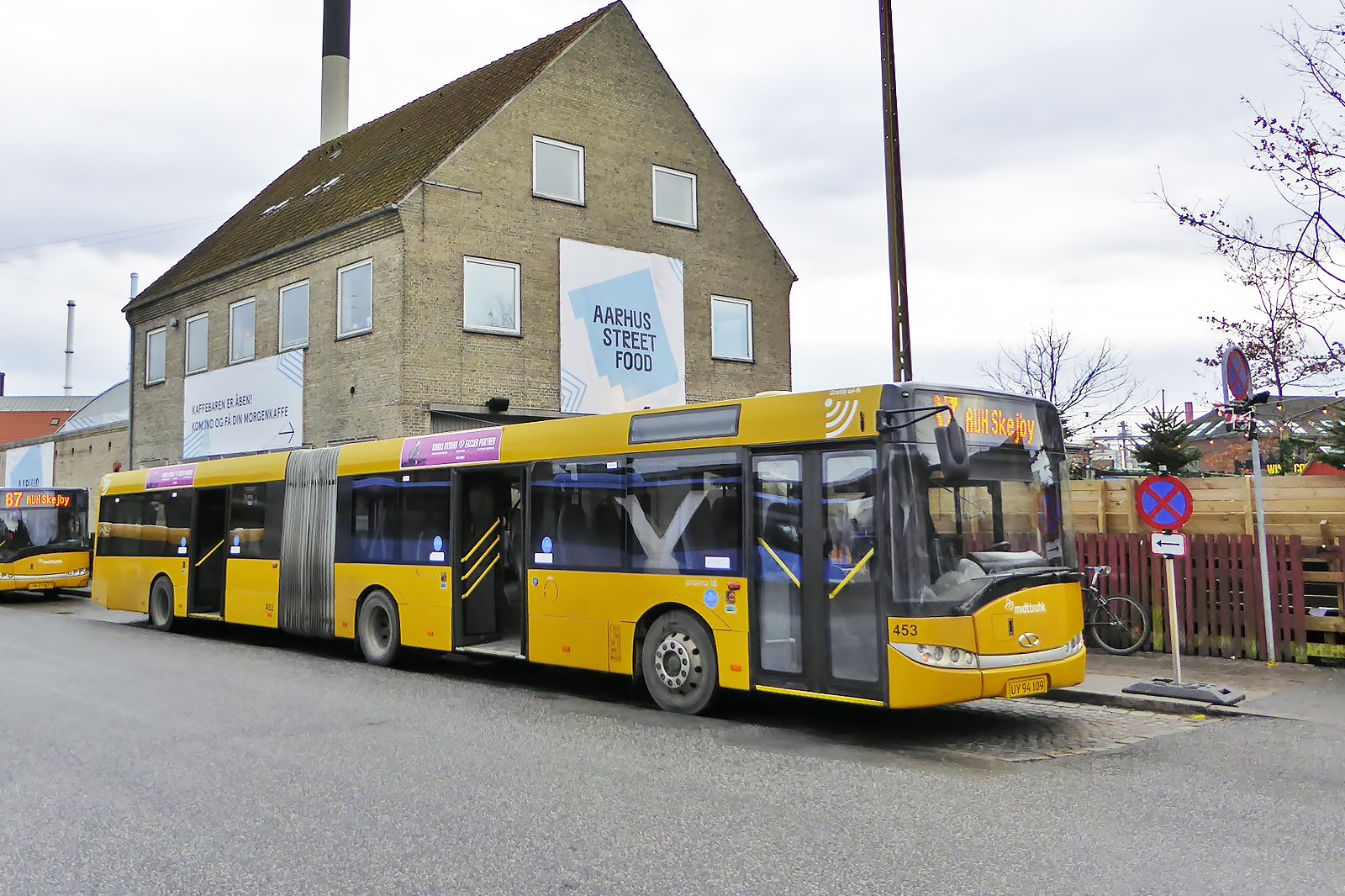 Midttrafik is the name of the company that runs public transport in Aarhus. It operates bus and Letbane – light rail – networks.
Midttrafik networks cover most of the central Denmark region. It is divided into zones which determine ticket prices.
Tourist Tickets are available for 24, 48 and 72 hours. A Tourist Ticket allows an adult to travel with up to 2 children under 12 years old.
Single tickets can be purchased on the bus, but Tourist Tickets are available only at the Midttrafik Centre and online. You can also download the Midttrafik application on your mobile phone.
photo by Leif Jørgensen (CC BY-SA 4.0) modified
If you plan to visit many attractions, the AarhusCARD gives you unlimited use of public transport in Aarhus plus free admission to over 20 museums and attractions. The card can also be used on the airport bus.
AarhusCARDs are valid for 24, 48, 72 or 120 hours.
The card can be purchased online and in chosen hotels.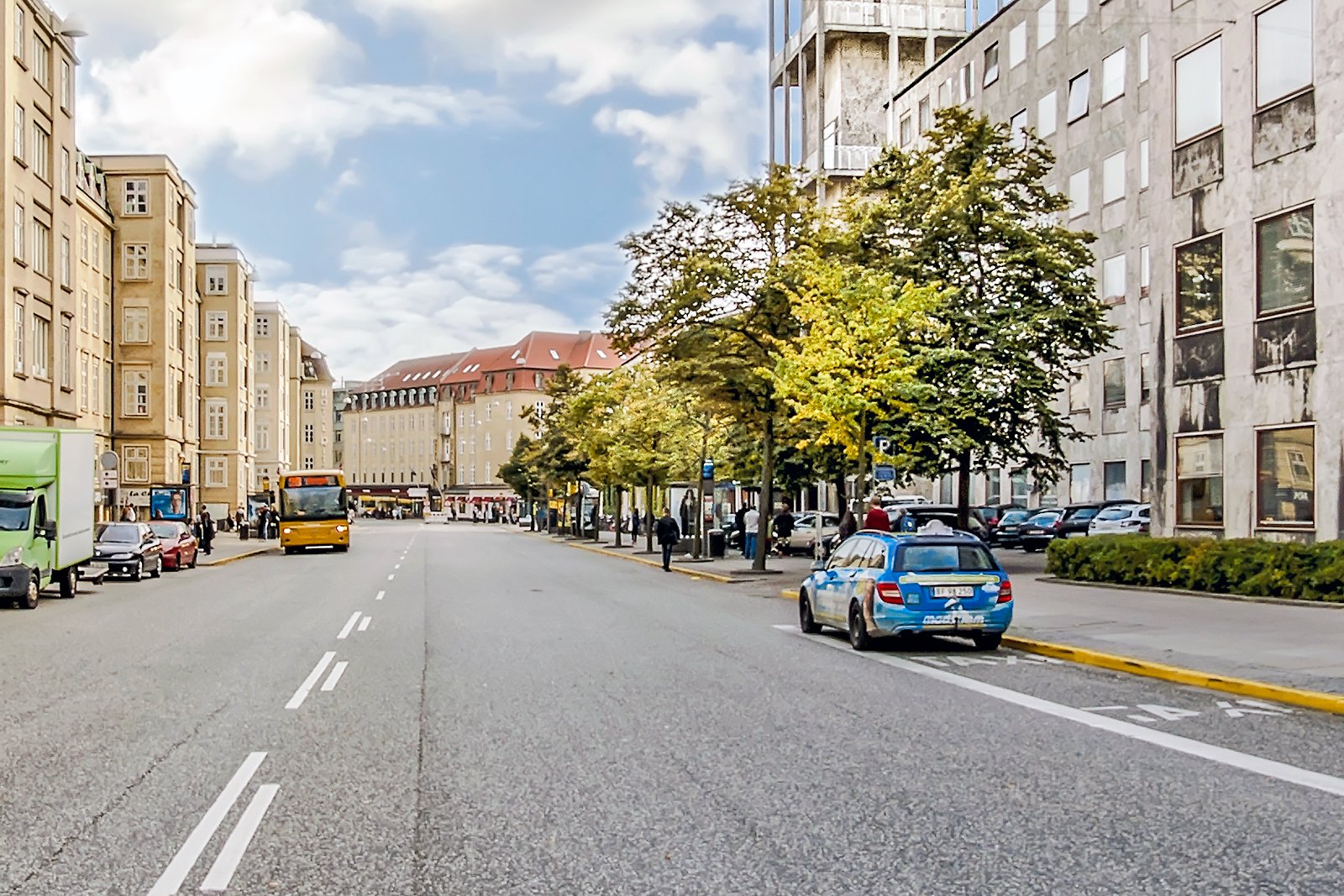 Taxis can be hailed down on the street in Aarhus. Look for the green-lighted 'FRI' on the windshield that indicates that a taxi is free.
Cab stands can be found outside hotels, attractions and near the train station.
You can also call companies such as Aarhus Taxa (89 48 48 48) or Taxi 4x27 Aarhus (27 27 27 27), just to name a few.
Taxi prices are regulated in Denmark. Prices are higher at night and on weekends.
Most taxis accept the payment of the fare by credit card, but it's best to ask the driver before getting in the cab.
photo by Henrik Jensen (CC BY-SA 2.0) modified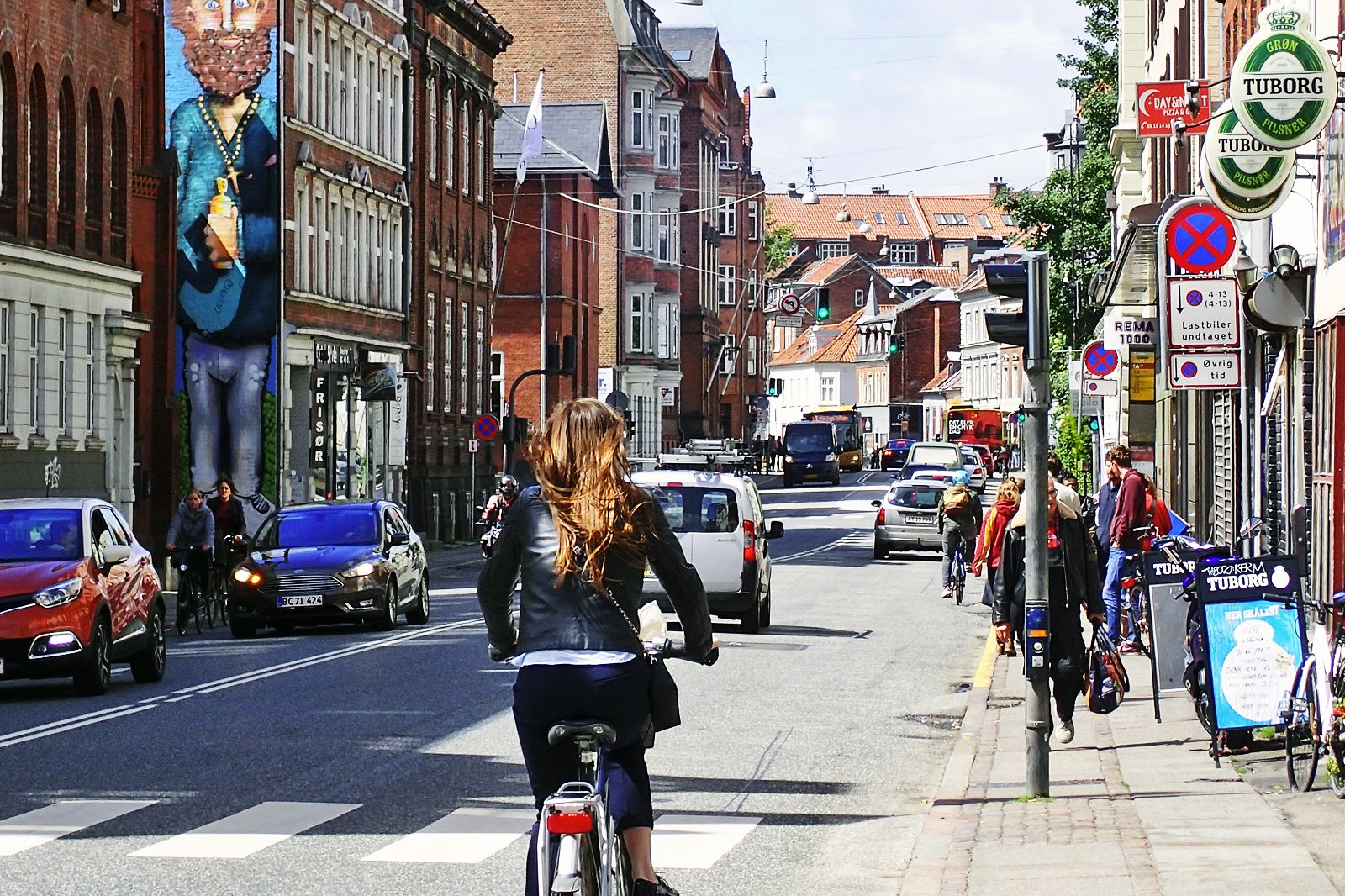 Aarhus is a bike-friendly city, which has implemented a very convenient bike-sharing system.
It features over 50 docking stations throughout the city.
You just need to download an app and register, then it costs a small amount of money to take a bike. Your small amount of money is returned when you bring back the bike to a docking station. It works a bit like when you use a shopping cart in a supermarket.
A private bike-sharing scheme run by Donkey Republic operates in Aarhus.
It also requires online registration with a credit card – there's a refundable deposit – and the downloading of an app.
photo by RhinoMind (CC BY-SA 4.0) modified
9
What are the main annual events in Aarhus?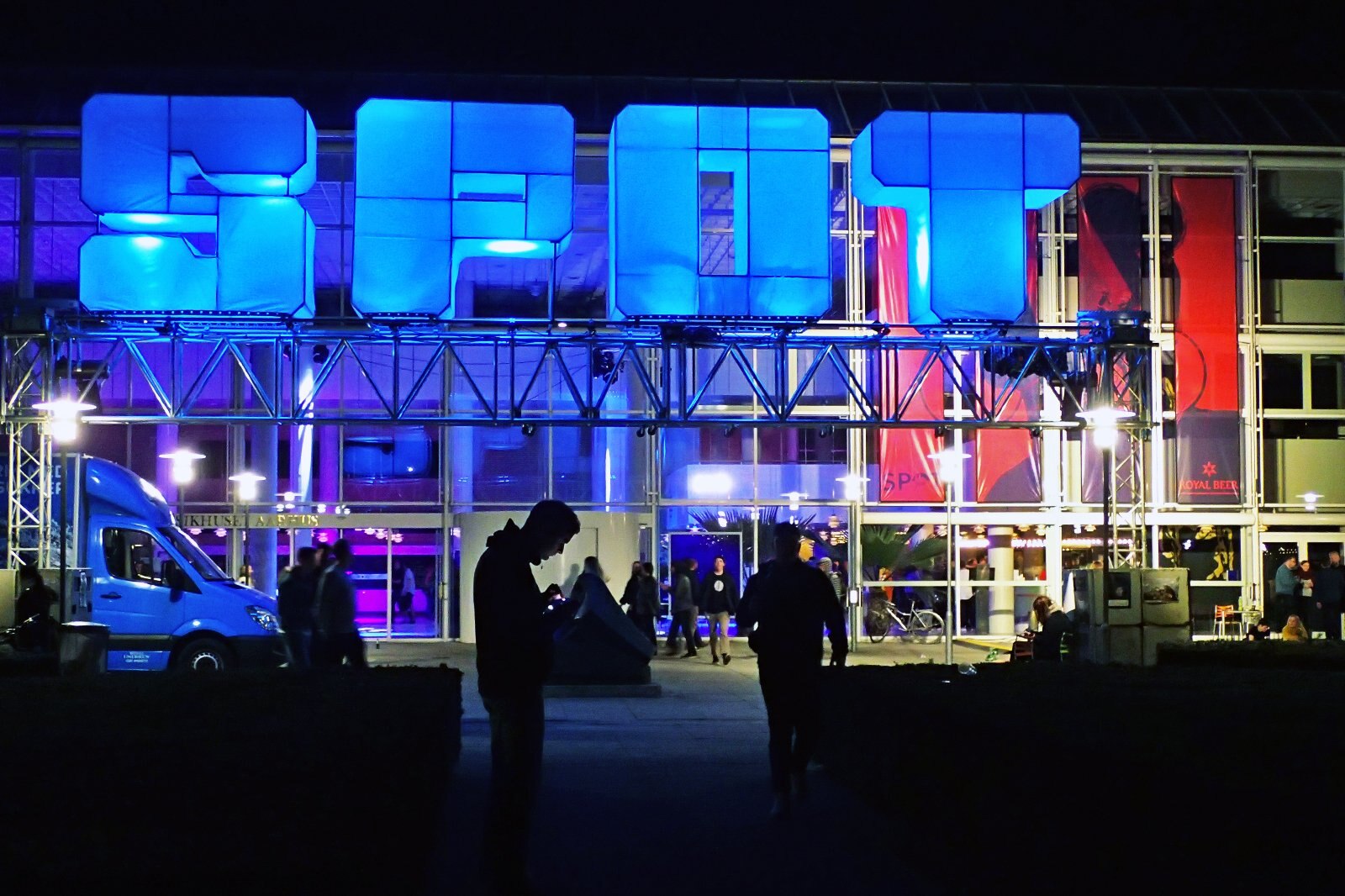 Aarhus Festival
What: Held annually since 1965, Aarhus Festival presents local, national and international artists in an eclectic event showcasing music, gastronomy, performances and culture.
When: July
Where: All around the city centre
Moesgård Viking Moot
What: Get back to the Vikings era at this 2-day event. A reconstituted market showcases the craftmanship of the Vikings, while sword fights and archery contests are held. An Icelandic horses' parade and the sampling of genuine Viking food are also part of this festive event.
When: Last weekend of July
Where: Moesgård Beach, 10 km south of the city centre
Spot Festival
What: Founded in 1994, Spot is one of the largest modern Nordic music festivals in Denmark. Expect more than 200 concerts performed by upcoming and already famous bands, a convivial atmosphere, and delicious local street food.
When: May
Where: In and around Musikhuset Aarhus, a large concert hall complex in the city centre
photo by RhinoMind (CC BY-SA 4.0) modified
Back to top