10 Best Things to Do for Couples in Copenhagen
Copenhagen's Most Romantic Places
Couples in Copenhagen are spoilt for choice when it comes to things to do in this pedestrian-friendly city. As one of the world's happiest cities, Copenhagen is known for its innovative design, hygge culture, and urban relaxation. Alternative lifestyles and excellent nightspots thrive in trendy districts such as Christianshavn and Nørrebro.
One of the most popular things to do for couples in Copenhagen include going for a romantic stroll or bike ride through the city's cobbled streets to find beautiful parks, Renaissance palaces, art museums, and pastel-hued buildings. Copenhagen is also known for its culinary scene, where you can wine and dine at over a dozen Michelin-starred restaurants. If you're looking to romance your loved one during your holiday in the Danish capital, check out our guide on Copenhagen's most romantic places.
1
Copenhagen Botanical Garden
Enjoy views of Copenhagen from the top of Observatory Hill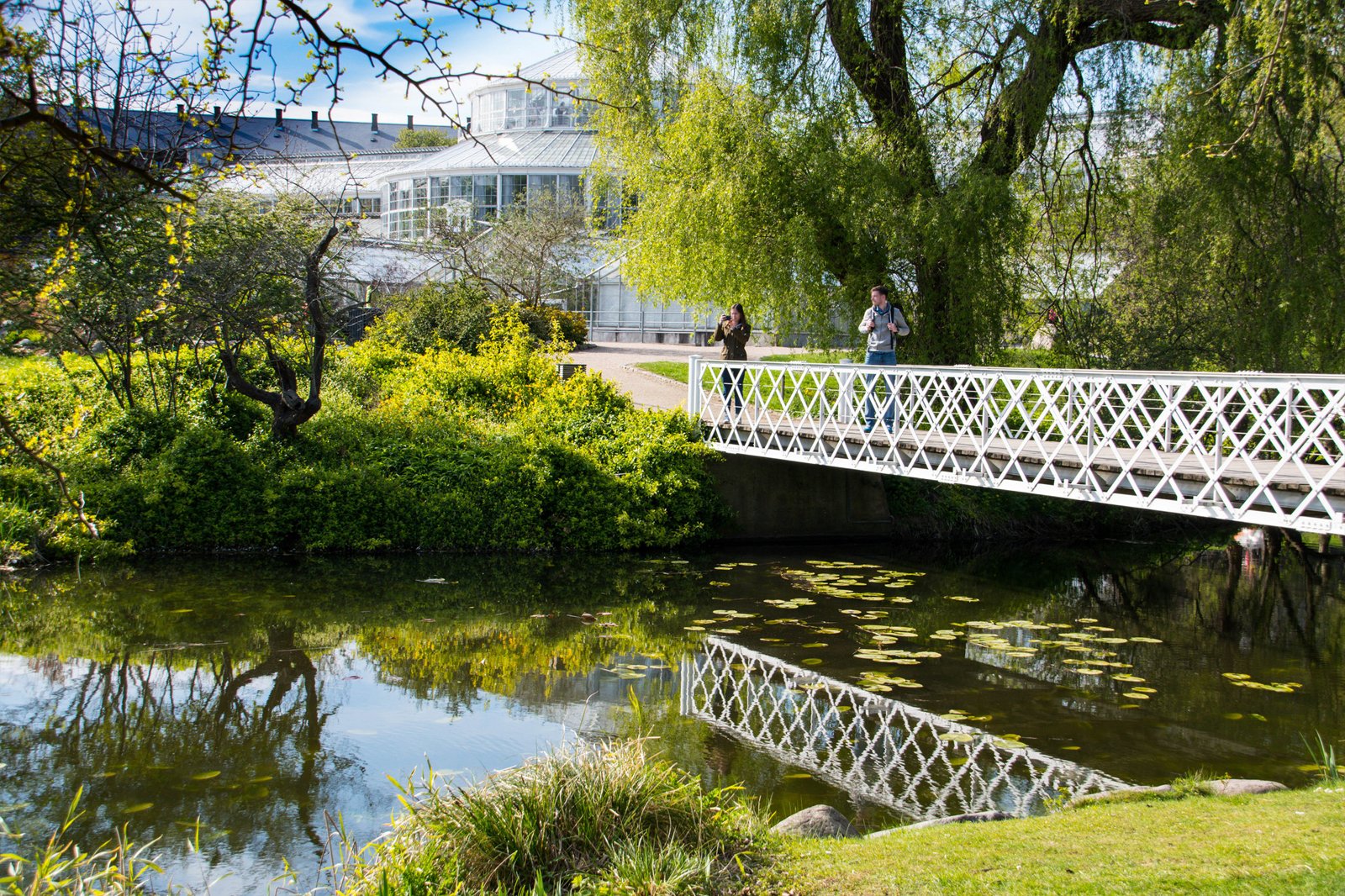 Copenhagen's Botanical Garden is home to over 13,000 plant species from the tropics, Arctic, and Europe's mountainous regions. There are over 25 greenhouses within the garden, the oldest of which is the Palm House. Built 1874, the conservatory has a 16-metre-tall lookout point that's accessible via a spiral stairway. Copenhagen's Botanical Garden is free to enter all year round, though plan your visit accordingly as the greenhouses are open at certain hours.
Location: Gothersgade 128, 1123 Copenhagen, Denmark
Open: Daily from 8.30 am to 4 pm (April - September, open until 6 pm)
Phone: +45 3532 2222
photo by Maria Eklind (CC BY-SA 2.0) modified
2
Ny Carlsberg Glyptotek
Check out over 10,000 masterpieces at this 19th-century gallery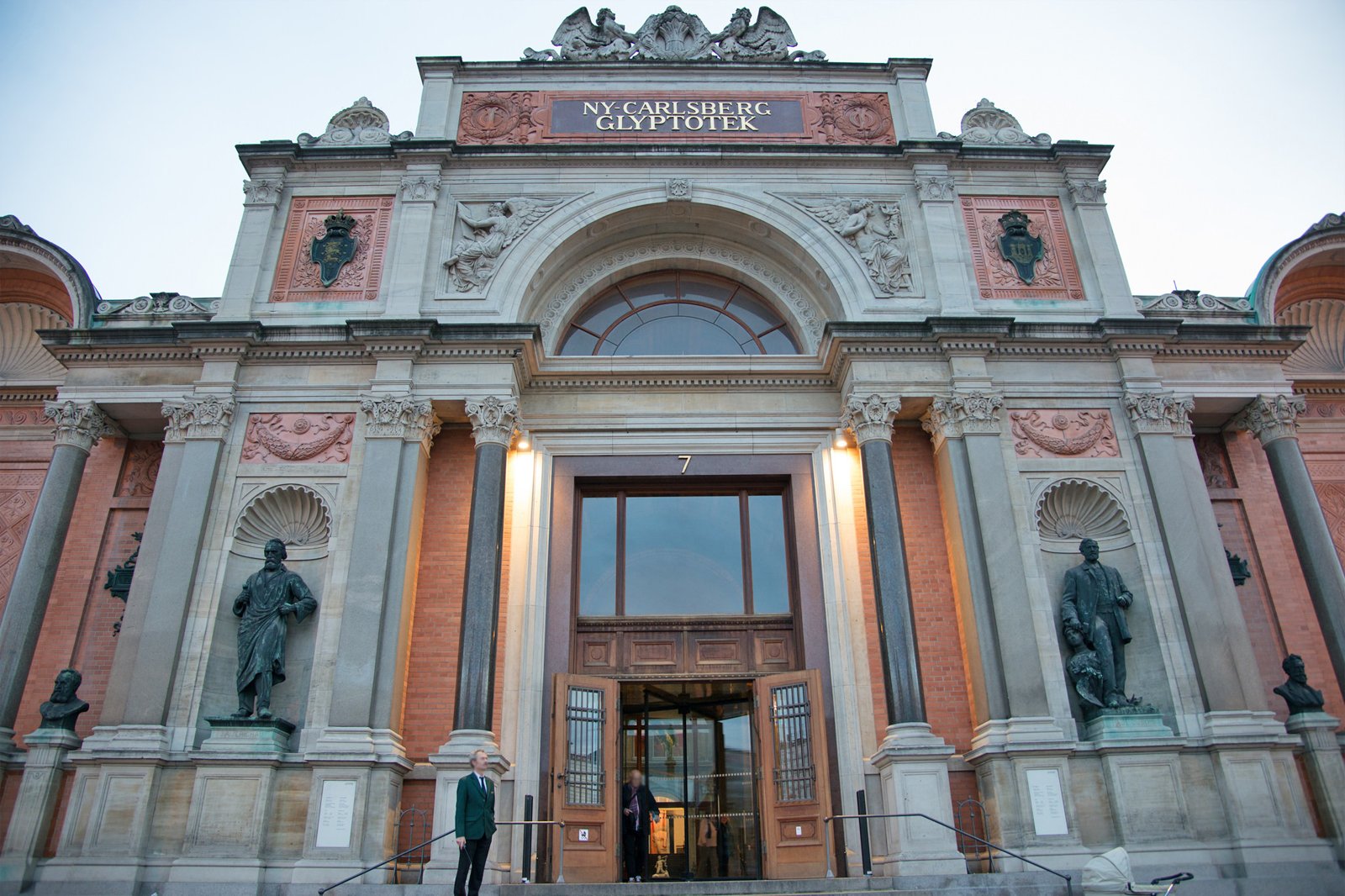 Couples
History
Photo
Budget
Ny Carlsberg Glyptotek displays Carl Jacobsen's personal collection of over 10,000 masterpieces from Rome, Egypt, Greece, France, and Denmark. After a bite in the glass-domed Winter Garden, explore the post- Impressionists' gallery upstairs. As well as pieces by Toulouse-Lautrec and Van Gogh, the museum has one of the world's richest collections of Gaugins. Gaugin was married to a Dane, and the light captured in many of his paintings reflects the work of other Danish painters and of Denmark's landscape itself.
Location: Dantes Plads 7, 1556 Copenhagen, Denmark
Open: Tuesday - Wednesday, Friday - Sunday from 11 am to 6 pm, Thursday from 11 am to 10 pm (closed on Mondays)
Phone: +45 3341 8141
photo by Jorge Láscar (CC BY 2.0) modified
3
Thorvaldsens Museum
See Bertel Thorvaldsen's collection of 19th-century sculptures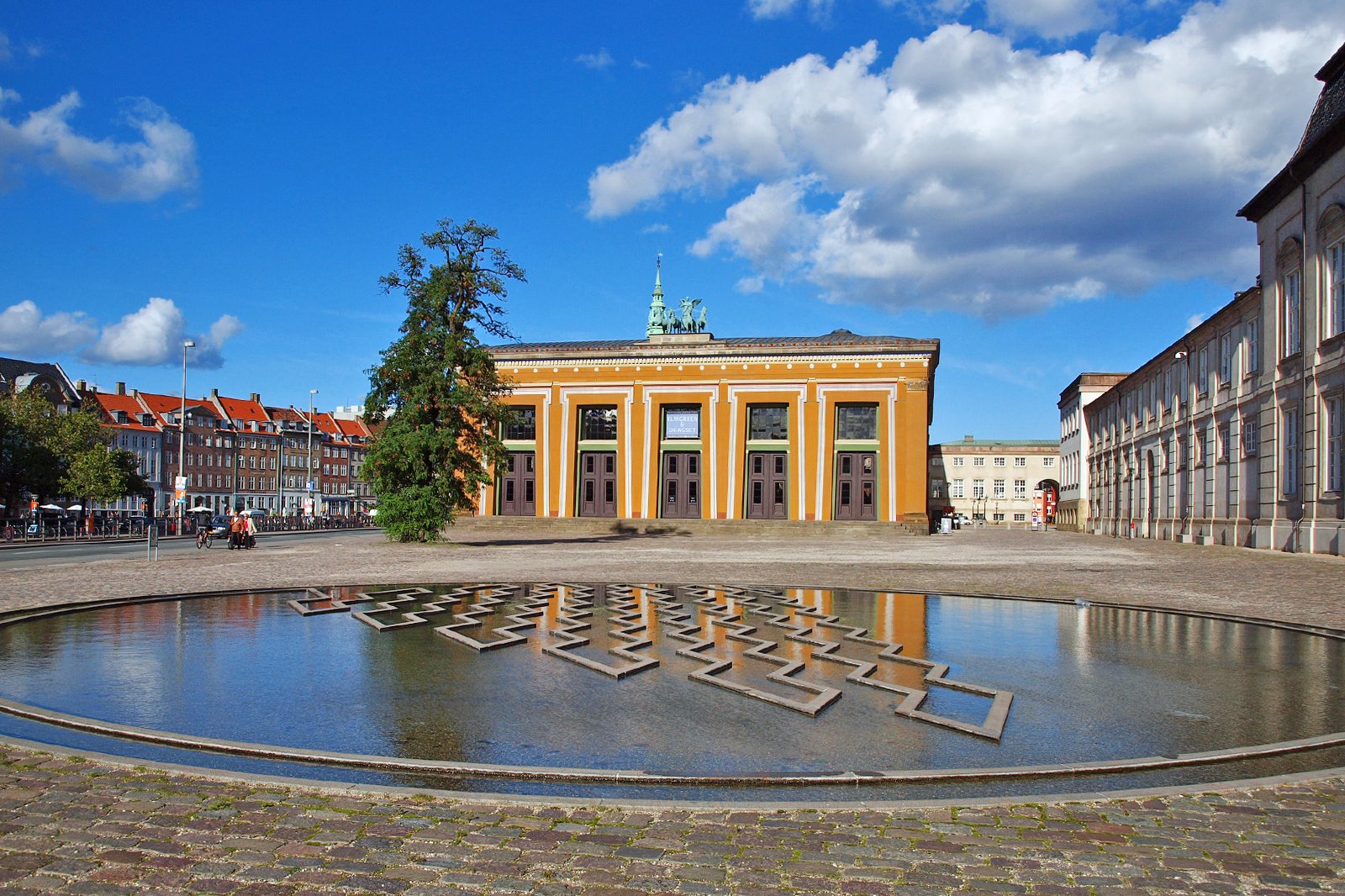 Thorvaldsens Museum, founded in 1848, is one of Denmark's first art museums. It displays works by Danish sculptor Bertel Thorvaldsen, as well as his personal collection of Roman, Greek and Egyptian antiques. One of the most popular things do to for couples in Cophenhagen, the museum's ground floor features his plaster sculptures of Greek icons such as Jason with the Golden Fleece, Achilles and Penthesilea, and Adonis. Thorvaldsens Museum has temporary exhibitions from time to time, attracting art enthusiasts looking to learn about Thorvaldsen's life.
Location: Bertel Thorvaldsens Plads 2, 1213 Copenhagen K, Denmark
Open: Tuesday - Sunday from 10 am to 5 pm (closed on Mondays)
Phone: +45 3332 1532
4
Kronborg Castle
Join a guided tour of this UNESCO-listed palace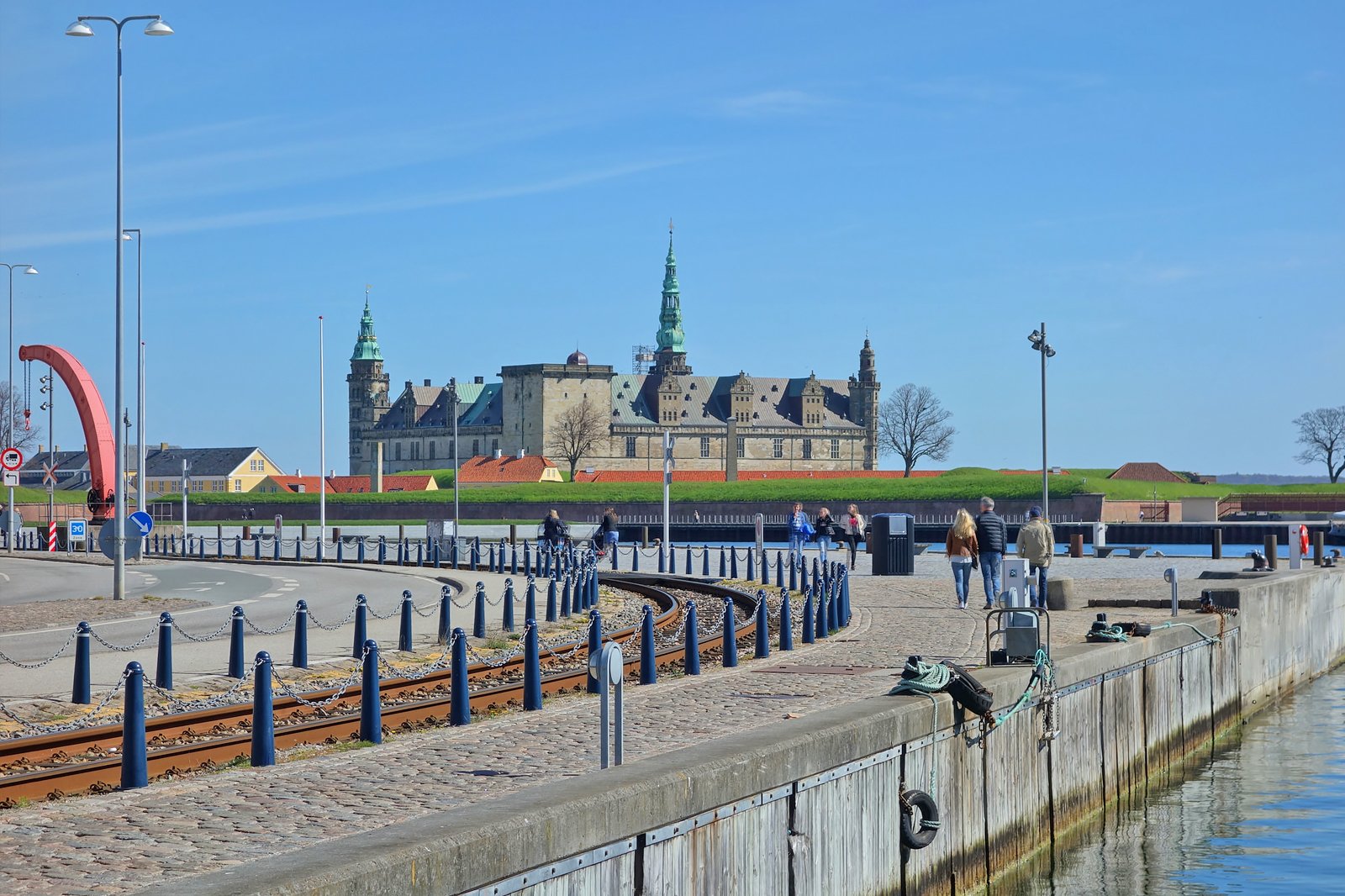 Kronborg Castle (Elsinore Castle) is a 15th-century historical landmark located 45 km north of central Copenhagen. You get to explore the refurbished royal chambers and ballroom, which are furnished with lavish décor, paintings, tapestries, and a statue of mythical king, Holger the Dane. This UNESCO-listed palace is also called Hamlet's Castle, attracting fans of Hamlet every August in conjunction with Shakespeare Festival. Admission to Kronborg Castle costs DKK 90 per adult.
Location: Kronborg 2 C, 3000 Helsingør, Denmark
Open: April - May and October, daily from 11 am to 4 pm (June - September, open from 10 am to 5.30 pm), November - March, Tuesday - Sunday from 11 am to 4 pm
Phone: +45 4921 3078
photo by Olivier Bruchez (CC BY-SA 2.0) modified
5
Frederiksberg Garden
Enjoy a picnic with views of Frederiksberg Palace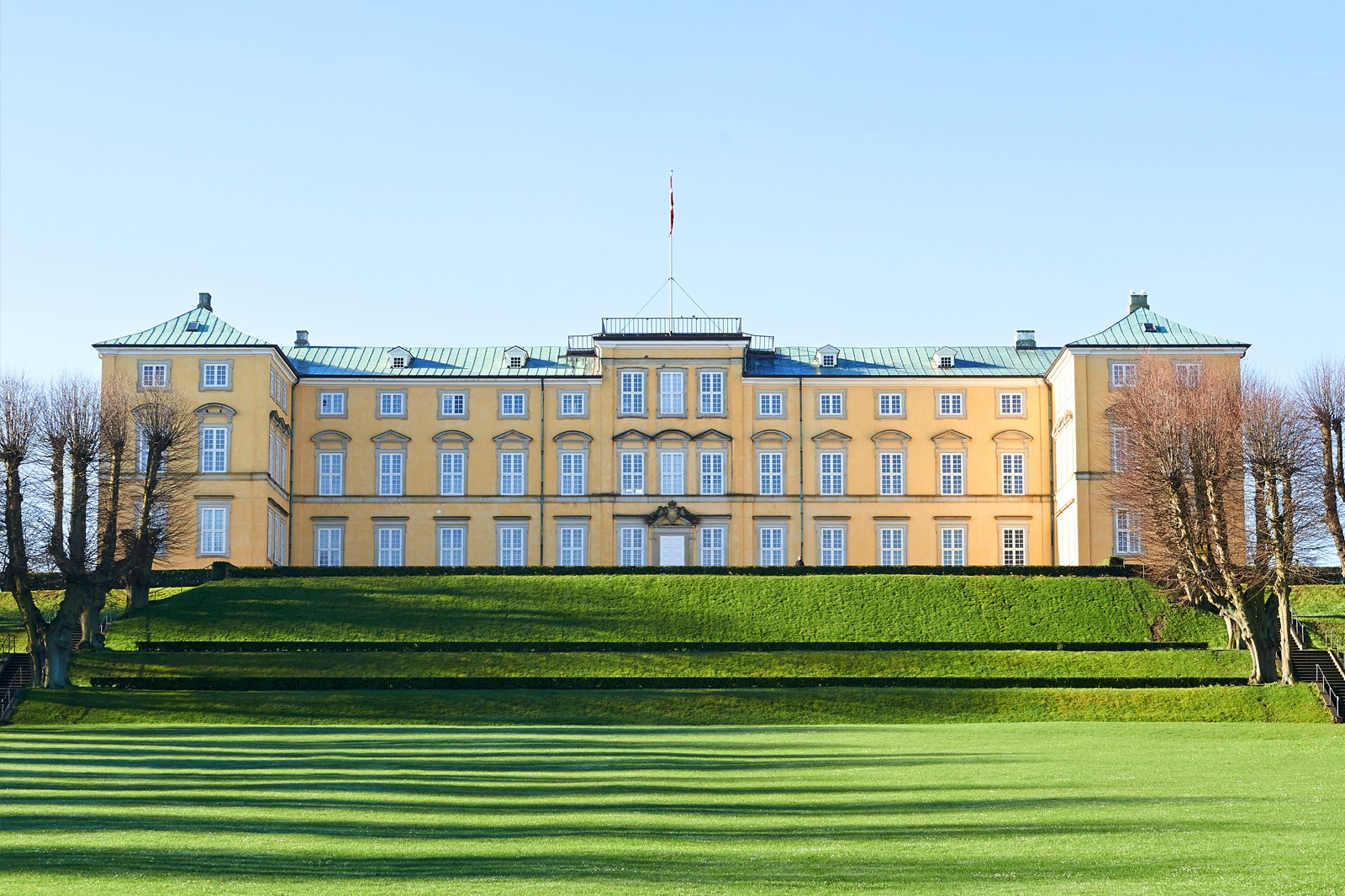 Couples
Families
History
Photo
Budget
Frederiksberg Garden, also called Vondelpark, is one of the largest green spaces in Copenhagen. Adjacent to the Copenhagen Zoo, this English-style garden dates back to 18th century, and was only accessible to royalty until 1971. It offers plenty of things to do for couples in Copenhagen. For a leisurely way of exploring Frederiksberg Garden, Svendsen's Boat Service offers boat tours for a small fee during the summertime. You may find many locals enjoying picnics at Frederiksberg Garden as it offers expansive views of Frederiksberg Palace.
Location: Frederiksberg Garden, 2000 Frederiksberg, Denmark
Open: Daily from 7 am (closes after sunset throughout the year)
Phone: +45 3395 4200
6
Amager Beach Park
Sunbathe and play sports at this seaside park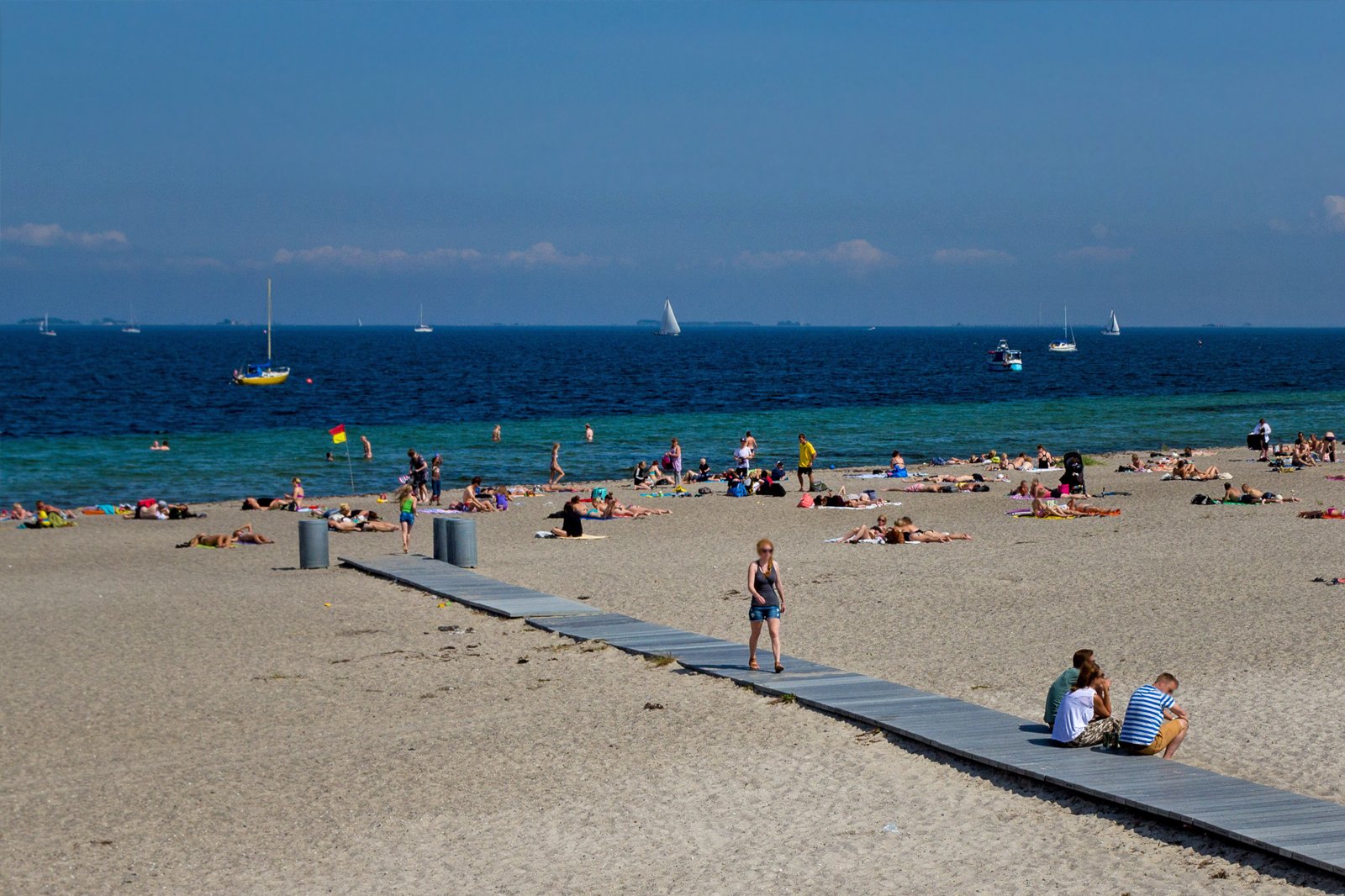 Couples
Families
Budget
Adventure
Amager Strandpark, located 5km east of Copenhagen Central Station, attracts beachgoers with its 2-km-long sandy promenade and shallow waters. This artificial island features a natural beach on the northern end, while the southern part has an outdoor fitness area and marina. Amager Strandpark during the summertime is often packed with activities such as sunbathing, windsurfing and kayaking. Enjoy a romantic stroll along the beach to see beautiful views of the ocean and Øresund Bridge, which connects Denmark and Sweden.
Location: Amager Strand Promenaden 1, 2300 Copenhagen, Denmark
photo by Thomas Rousing (CC BY 2.0) modified
7
Go for a cruise
Enjoy live music while cruising around the harbour and canals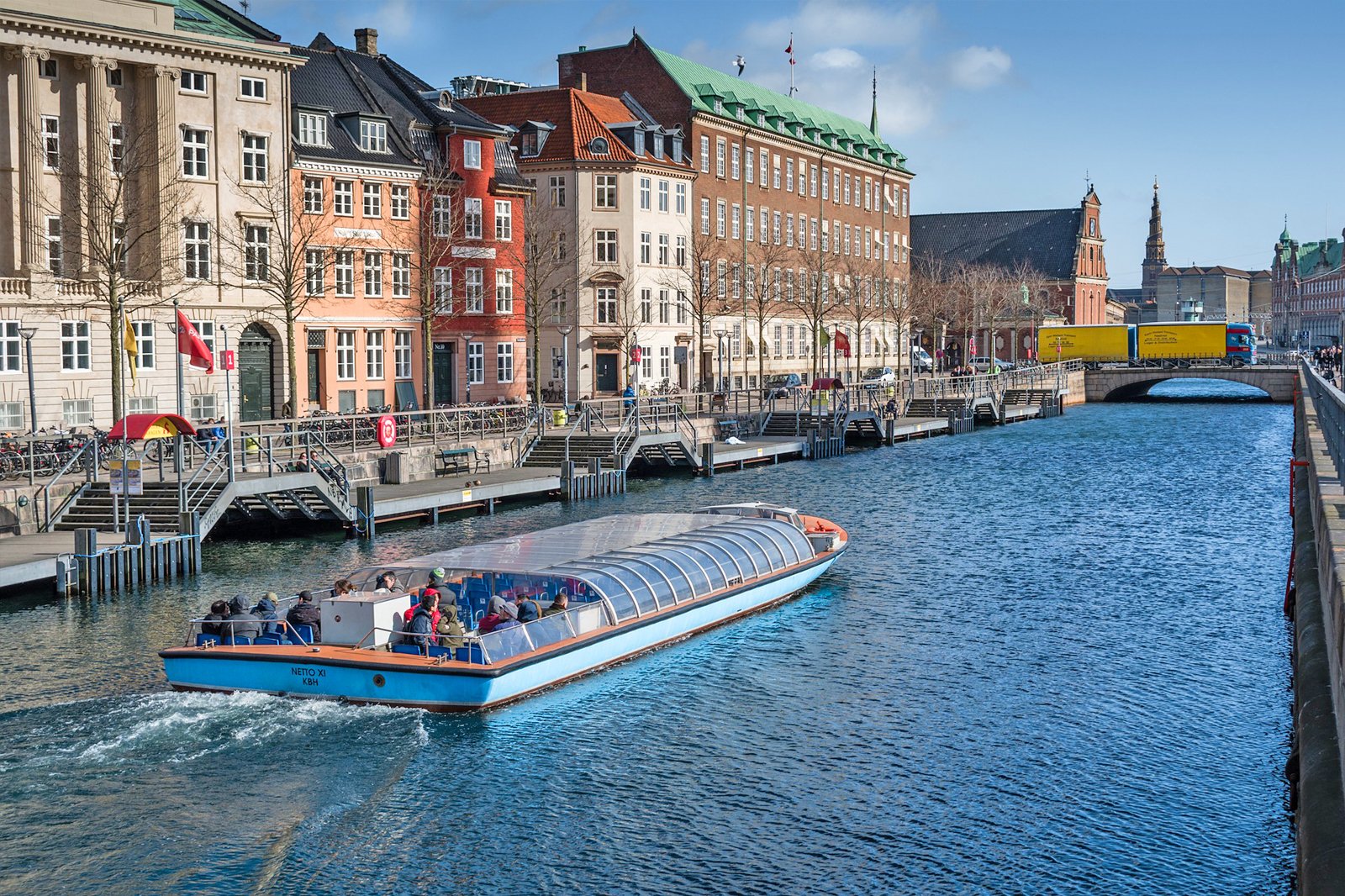 A cruise through Copenhagen's canals and harbours is a romantic thing to do for couples in Copenhagen. This outdoor excursion often results in beautiful views of pastel-coloured houses and Renaissance castles. Boats depart regularly from various points of central Copenhagen, with local guides on board sharing interesting facts about the city in Danish and English, as well as other languages. You get to enjoy live music throughout the tour, including jazz, blues, and opera. Private boats are also available if you prefer sightseeing and romancing your partner according to your own pace.
8
Hirschsprung Collection
Learn about the Danish Golden Age at this art museum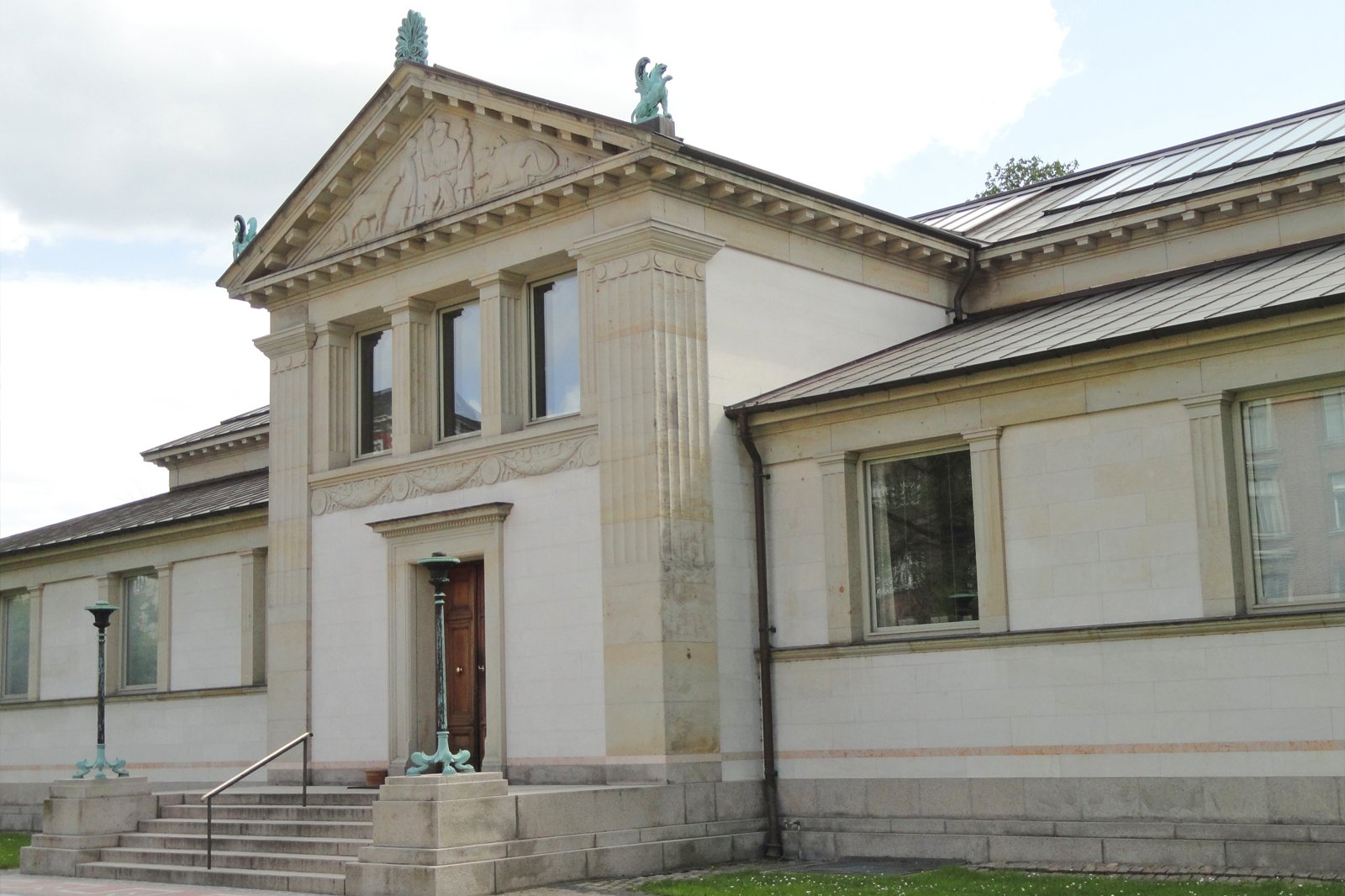 The Hirschsprung Collection displays Danish paintings dating back to the 19th and 20th centuries. Occupying a neo-classical mansion within Parkmuseerne district, the art museum houses the personal collection of Heinrich Hirschsprung, a renowned tobacco manufacturer in Copenhagen. There are 8 themed exhibits, including one that's dedicated to notable female artists such as Anna Ancher, Bertha Wegmann, and Edma Frølich Stage. During the summer, the museum offers free guided tours in English on selected weekends. Admission to the Hirschsprung Collection costs DKK95 per adult and free for those below 18 years old.
Location: Stockholmsgade 20, 2100 Copenhagen, Denmark
Open: Wednesday - Sunday from 11 am to 4 pm (closed on Mondays and Tuesdays)
Phone: +45 3542 0336
9
Love locks at Bryggebroen
Attach a padlock at this pedestrian bridge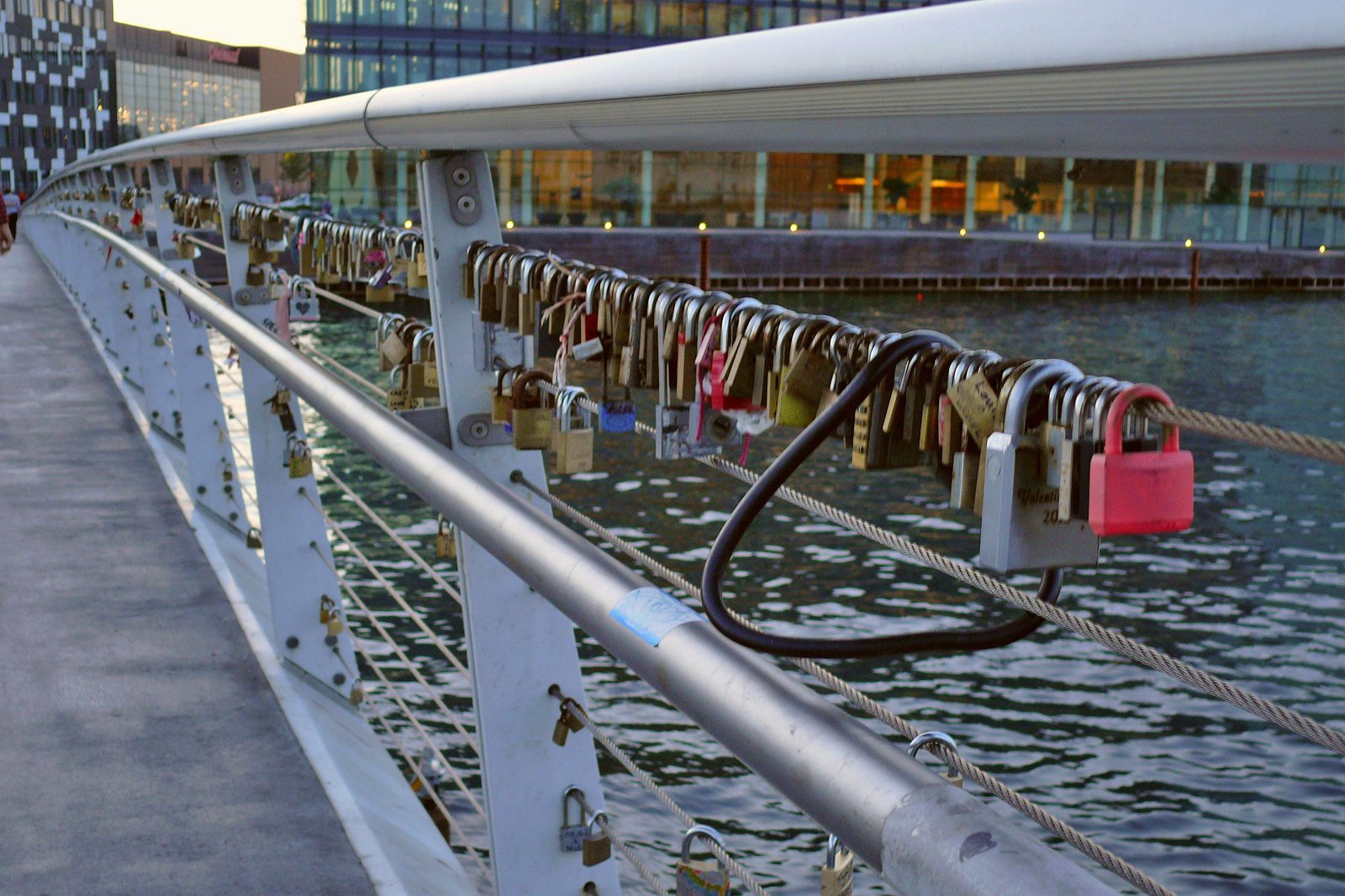 Bryggebroen is a pedestrian bridge that connects Copenhagen harbour with Islands Brygge, where you get to visit the Copenhagen Harbour Baths and Havneparken waterfront. Since the bridge opened in 2005, it has been a popular spot for attaching love locks – a popular thing to do for couples in Copenhagen. Locals claim that 190-metre-long bridge carries over 5,000 padlocks attached by lovebirds to seal their love.
Location: Bryggebroen, 1561 Copenhagen V, Denmark
photo by Comrade King (CC BY-SA 2.0) modified
10
Dinner at Bojesen i Tårnet
Enjoy a romantic evening at the top of Christiansborg Tower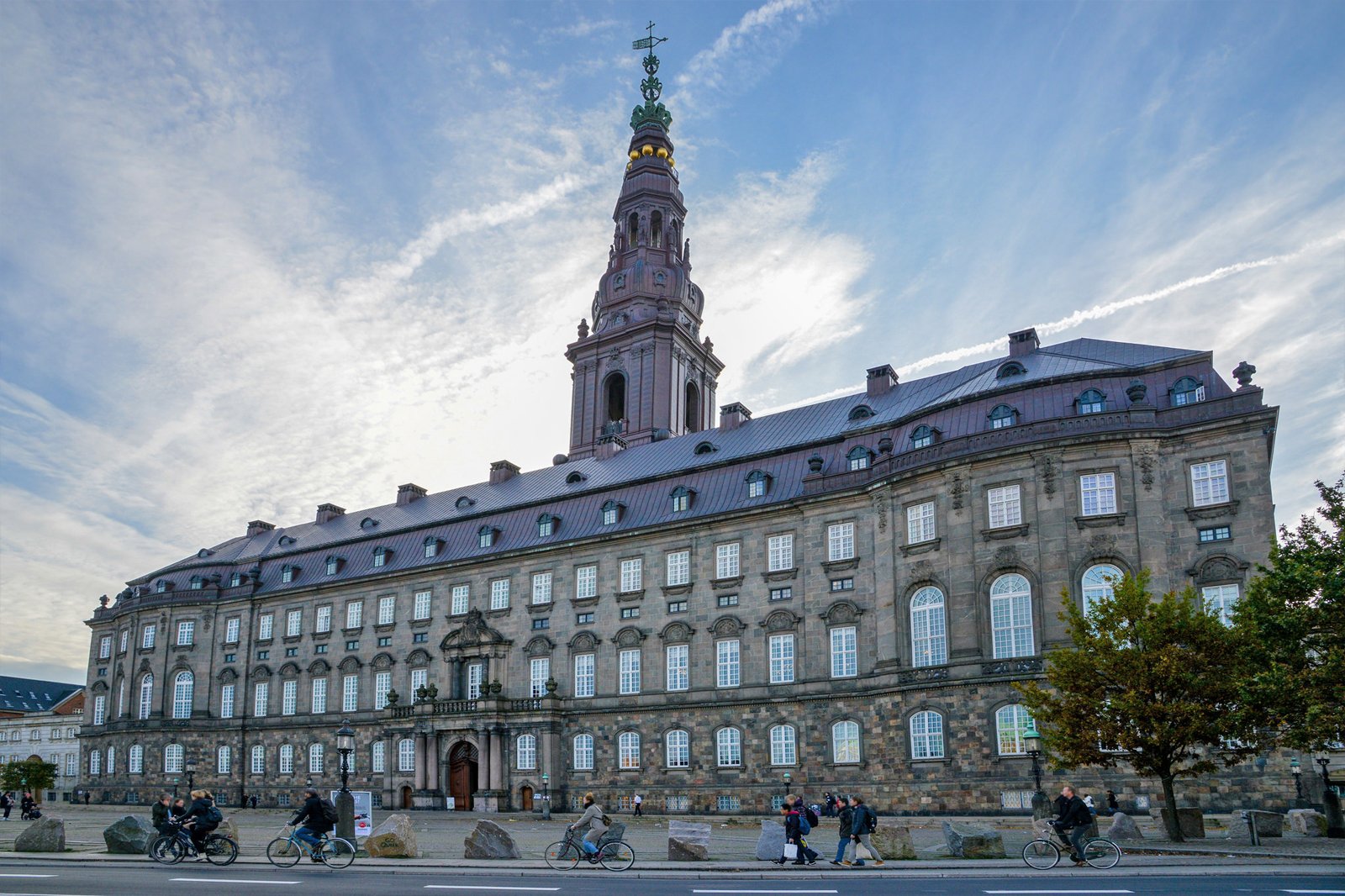 Bojesen i Tårnet serves modern Danish cuisine with panoramic views of Copenhagen. The all-day restaurant is located in Christiansborg Palace Tower, which stands at an impressive height of 106 metres. Choose from a 3-course (DKK425) or 5-course (DKK575) dinner menu, which comprises seasonal ingredients, freshly-baked rye bread, Danish cheese, and wines. If you're visiting Bojesen during the day, smørrebrød (Danish open-faced sandwiches) are served for lunch, as well as afternoon tea with homemade cakes. Having a romantic dinner with your other half is one of the best things to do for couples in Copenhagen, and Bojesen i Tårnet fits the bill rather perfectly.
Location: Christiansborg Slotsplads, 1218 Copenhagen, Denmark
Open: Tuesday - Saturday from 11.30 am to 11 pm, Sunday from 11:30 am - 17:30 pm (closed on Mondays)
Phone: +45 2790 3061
photo by Jorge Láscar (CC BY 2.0) modified