10 Most Popular Neighbourhoods in Copenhagen
Where to Stay in Copenhagen?
Most people think of Nyhavn, with its colourful houses packed tightly side by side along the sparkling canal, which is home to high-masted and charming houseboats. However, Copenhagen is much more than the obvious tourist attractions like Amalienborg, the Little Mermaid and Fristaden Christiania – here, you'll find a wealth of cultural experiences, including art galleries, museums, historic landmarks and a gastronomic universe of Michelin restaurants, trendy eateries and hip cafés.
Read more and gain insight into the 10 most popular neighbourhoods in Copenhagen, each with their own characteristic personality and unique charm.
1
Nørrebro
Visit H.C. Andersen's grave, and enjoy the best kebab in town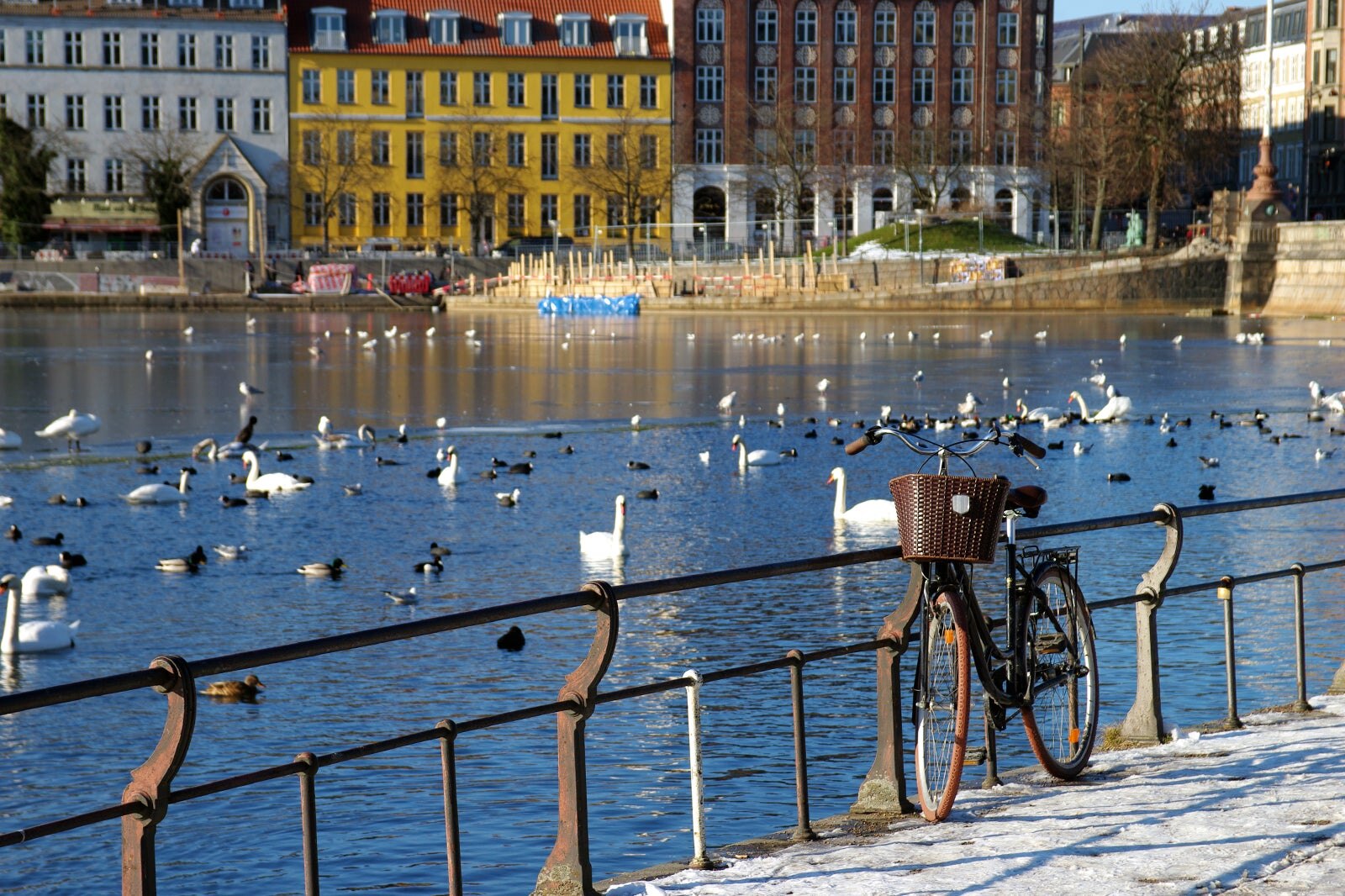 Nørrebro is normally known as a cool and multi-cultural neighbourhood. In particular, students and creative minds have settled in the crooked and charming apartments or inclusive flatshares. When you take a walk down the district's main road, Nørrebrogade, where the endless stream of kebab shops is broken only by colourful indie shops, you quickly get the feeling that you are vacationing in the East.
Nørrebro is a popular district, which is home to numerous niche shops, hip coffee bars and exclusive restaurants, not to mention Assistens Cemetery (Assistens Kirkegård), where famous people like H.C. Andersen and Søren Kierkegaard are buried. The district also harbours a past that was full of conflict, when Ungdomshuset on Jagtvej 69 was shut down, which turned the area into a warzone back in 2007.
Location: 2200 Copenhagen N, Denmark
2
Frederiksberg
Explore the park and see the elephants in this independent municipality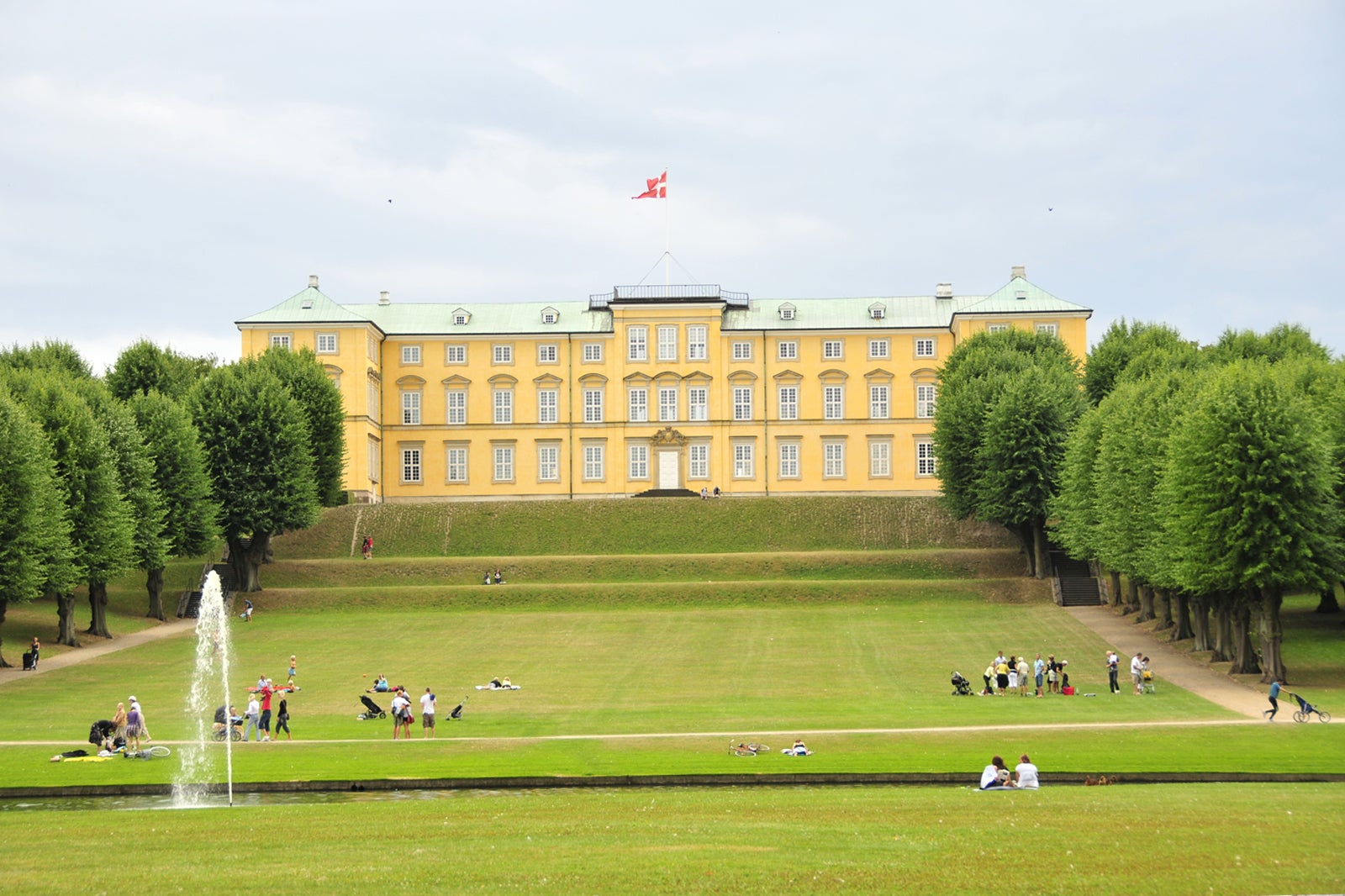 Even though Frederiksberg is surrounded by Copenhagen, the district is actually its own municipality, and if you run into people from there, you should not insult them by asking if they come from Copenhagen.
The particularly appealing aspect of Frederiksberg is the old and historic neighbourhoods and the green oases. Frederiksberg Gardens (Frederiksberg Have) is particularly well known, and during summer, the grass is full of blankets, picnic baskets and people playing ball. From the garden, you'll have a view of the elephants at Copenhagen Zoo, which is a big family attraction in Frederiksberg. However, the district offers more than just a historic area and romantic gardens – here, you'll also find fantastic shopping options, charming cafés and inviting restaurants.
Location: 2000 Frederiksberg, Denmark
3
Nordvest
The unpolished and unspoiled side of Copenhagen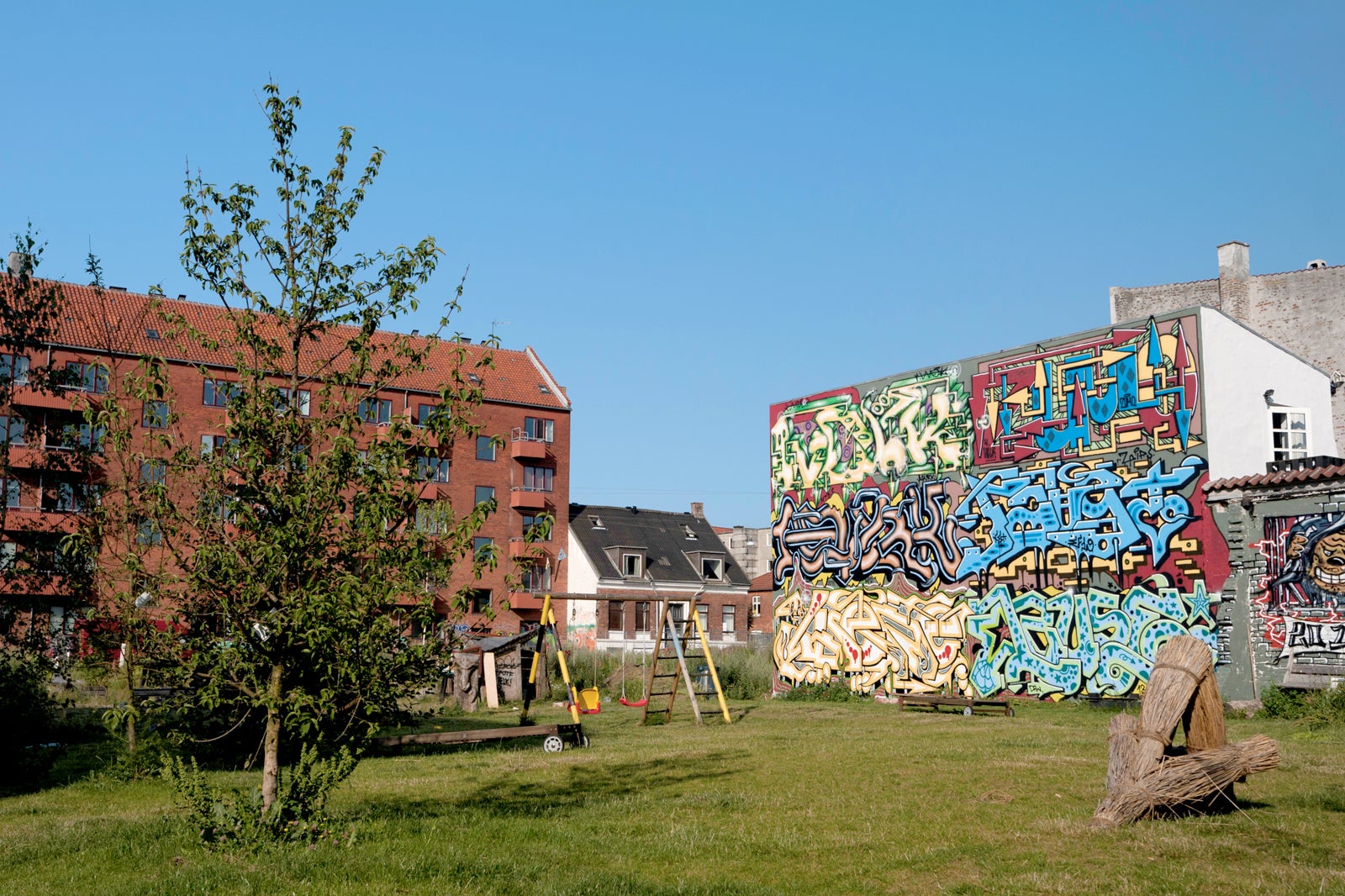 Nordvest, also called the Nordvest District (Nordvestkvarteret) borders Nørrebro and Bispebjerg and is home to various green areas. This includes Bispebjerg Cemetery (Bispebjerg Kirkegård), which has the nicest avenues and the country's largest communal grave, as well as Utterslev Boglands (Utterslev Mose), with its lakes, islets and rich animal life.
This district of Copenhagen has been called unpolished, raw, authentic and newly-discovered in recent years, which makes it stand out when compared to other fashionable, hipster neighbourhoods. In Nordvest, you'll find creativity, a cross-cultural atmosphere and innovation, instead of organic herb gardens, covered sandboxes and Joe & The Juice.
Location: 2400 Copenhagen NV, Denmark
photo by heb (CC BY-SA 3.0) modified
4
Vesterbro
Enjoy trendy nightlife in the industrial Meat Packing District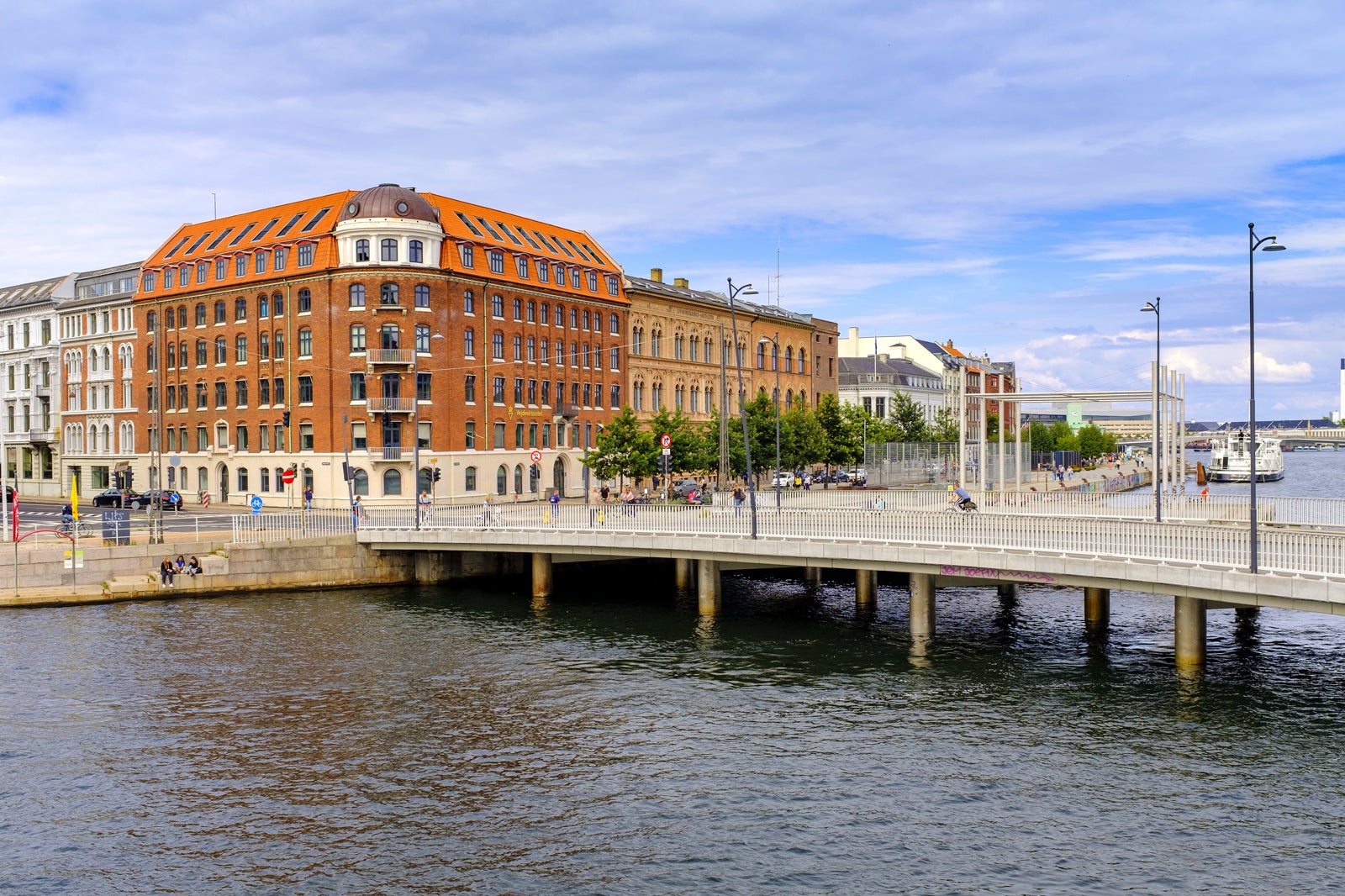 Visit Vesterbro, which was once famous – or rather infamous – for being Copenhagen's version of Amsterdam's Red Light District. Today, Copenhagen's former working neighbourhood is a popular district with untraditional shops, art galleries, hip coffee bars and restaurants that invite guests inside to enjoy a broad selection of international dishes and new Nordic gastronomy.
One of the most visited areas in Vesterbro is the Meat Packing District (Kødbyen). Here, trendy eateries, chic bars and stylish nightclubs have moved into the old industrial buildings, which creates a raw and unpolished background to a vibrant nightlife. In Vesterbro, you'll also find the old Carlsberg brewery, where you can enjoy Danish hops and learn about the brewery's fascinating landmarks: two life-size elephant statues.
Location: 1786 Copenhagen K, Denmark
5
Sydhavnen and Teglholmen
Jump on the harbour bus and get off in a sustainable Narnia in Copenhagen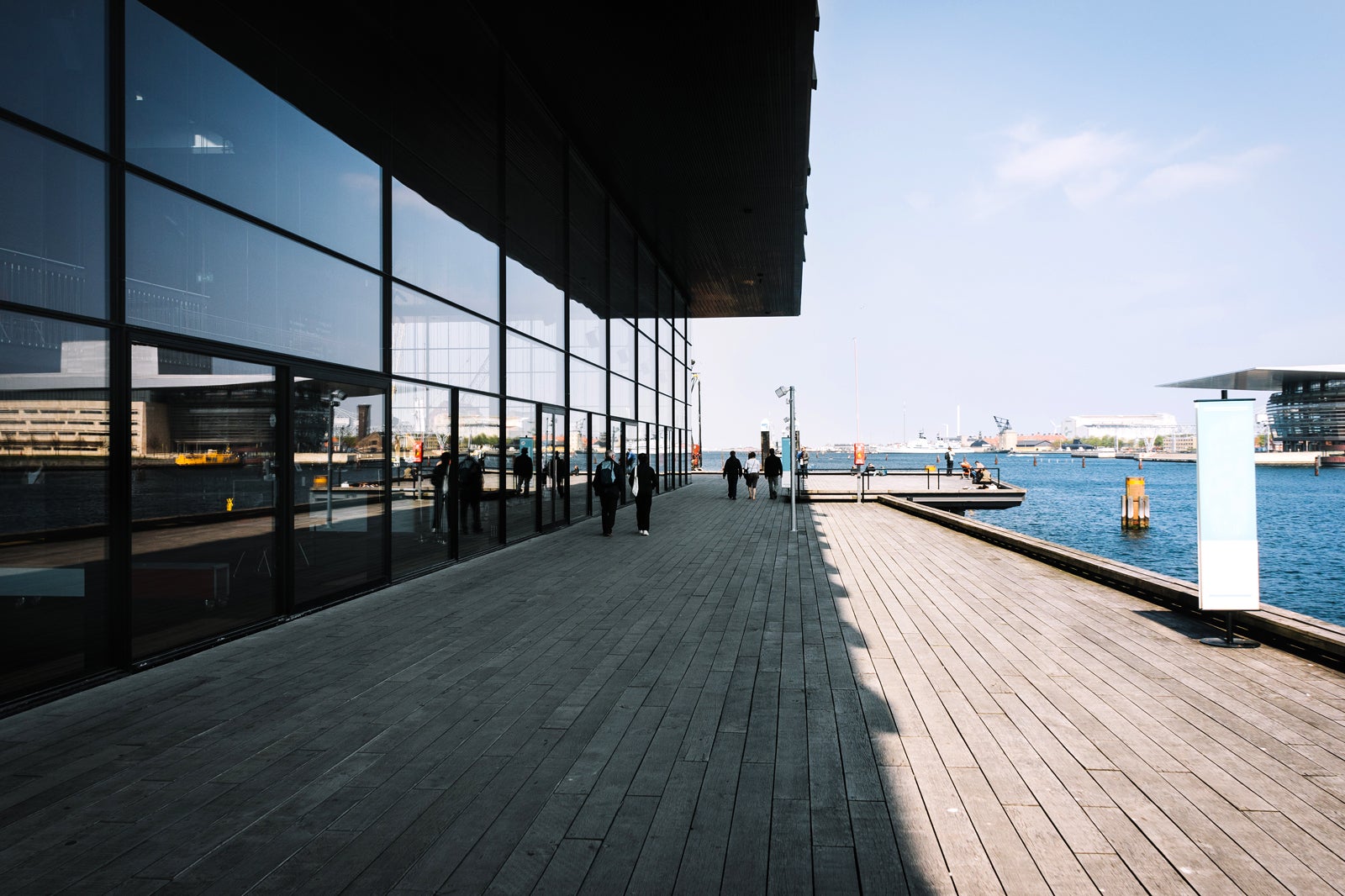 Sydhavn is – unfortunately – an often overlooked district for many of Copenhagen's visitors. However, the area around Sydhavnen and Teglholmen have lots to offer to people who like natural areas in cities, modern architecture and water-based activities at Sluseholmen's waterfront.
Sydhavnen and Teglholmen's many experiences include the old fishing harbour, where the strong maritime heritage gives you a glimpse into the fishing history of Copenhagen, the beautiful lagoon-like open-air bath, Havnebadet Sluseholmen, as well as Havneringen, which invites you to an 8-mile walk or bike ride along the harbour. The area also offers lots of unique food experiences. For example, you can jump on the floating Restaurant Vanvid for an organic meal, or you can enjoy a cup of mocha at Café Slusen, with its cosy atmosphere and Sydhavn charm.
Location: 2450 Copenhagen SV, Denmark
6
Østerbro
Wide boulevards, luxurious design shops and green oases along the lakes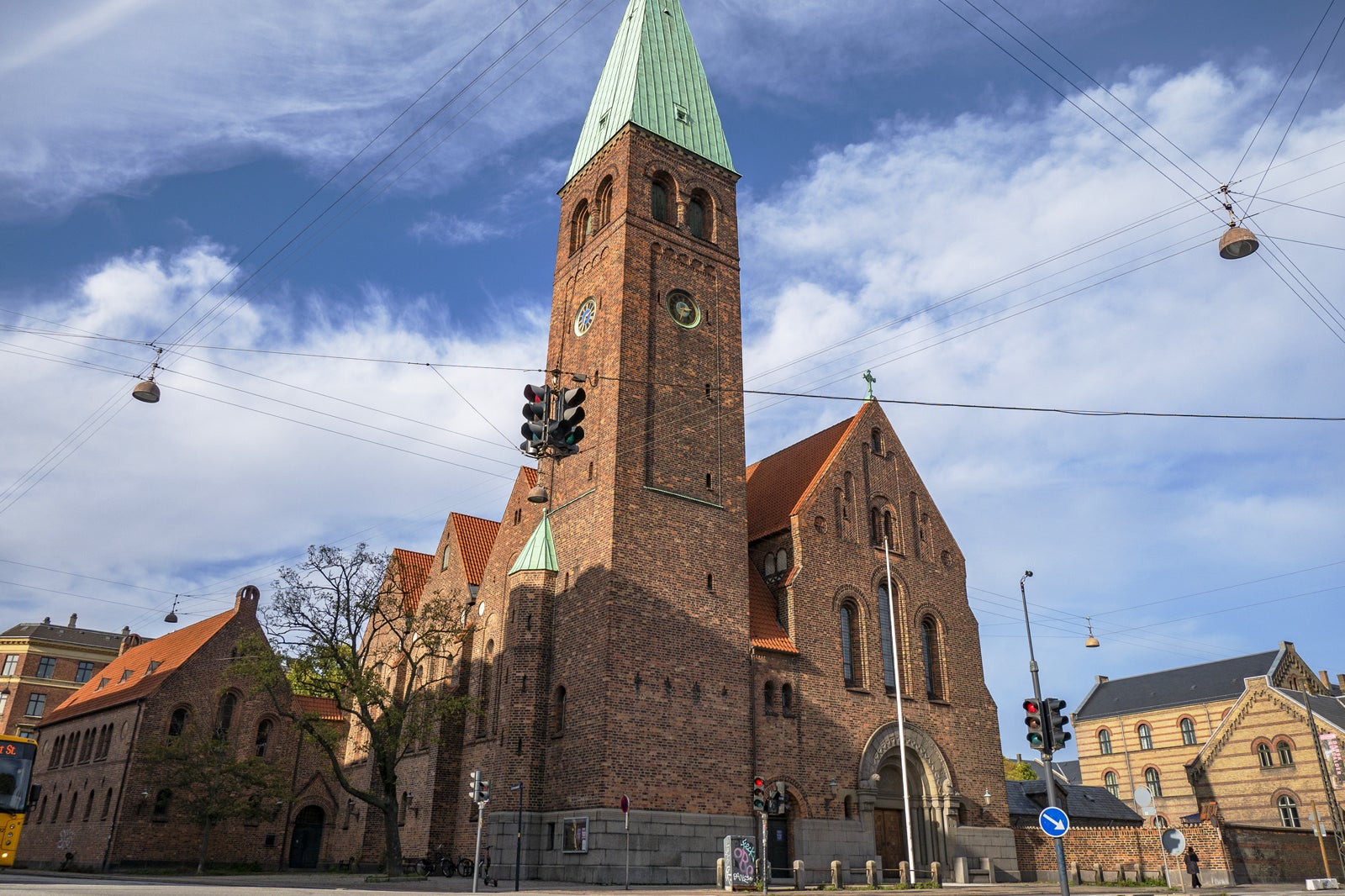 Families
Shoppers
Adventure
Luxury
Østerbro is on the outskirts of the inner city, and it is built around Copenhagen's medieval fortifications. The district is a popular residential area due to its family-oriented environment. Despite this, the area is more than kindergartens and playgrounds – here, you'll find some of Copenhagen's most exclusive design shops and extravagant restaurants on the main road of Østerbrogade.
If you want to visit Østerbro, we recommend putting on your workout clothes and lacing up your sneakers since the area offers a wealth of fantastic activities. For example, you can join so many other Copenhageners and go running or cycling around the beautiful Sortedams lake (Sortedams Sø) or drop by the green grass of Fælledparken, which is perfect for ball games and strolls.
Location: 2100 Copenhagen Ø, Denmark
7
Nordhavn
Explore a hubspot of modern architecture and design
North of Copenhagen, you'll find a harbour area in rapid development, where modern, ground-breaking architecture is being erected alongside container terminals and industrial port facilities. We are, of course, talking about Nordhavn, which is a hidden gem facing Øresund, between Hellerup and Langelinie, Denmark's longest marina.
In Nordhavn, you'll find exciting new urban areas with a unique location next to thousands of ship moorings and fantastic architectonic buildings, such as the office building Portland Towers and the UN's Copenhagen headquarters at the edge of Marmormolen.
Location: 2150 Nordhavn, Denmark
8
Refshaleøen
Visit a beach bar or a Michelin restaurant in raw, industrial surroundings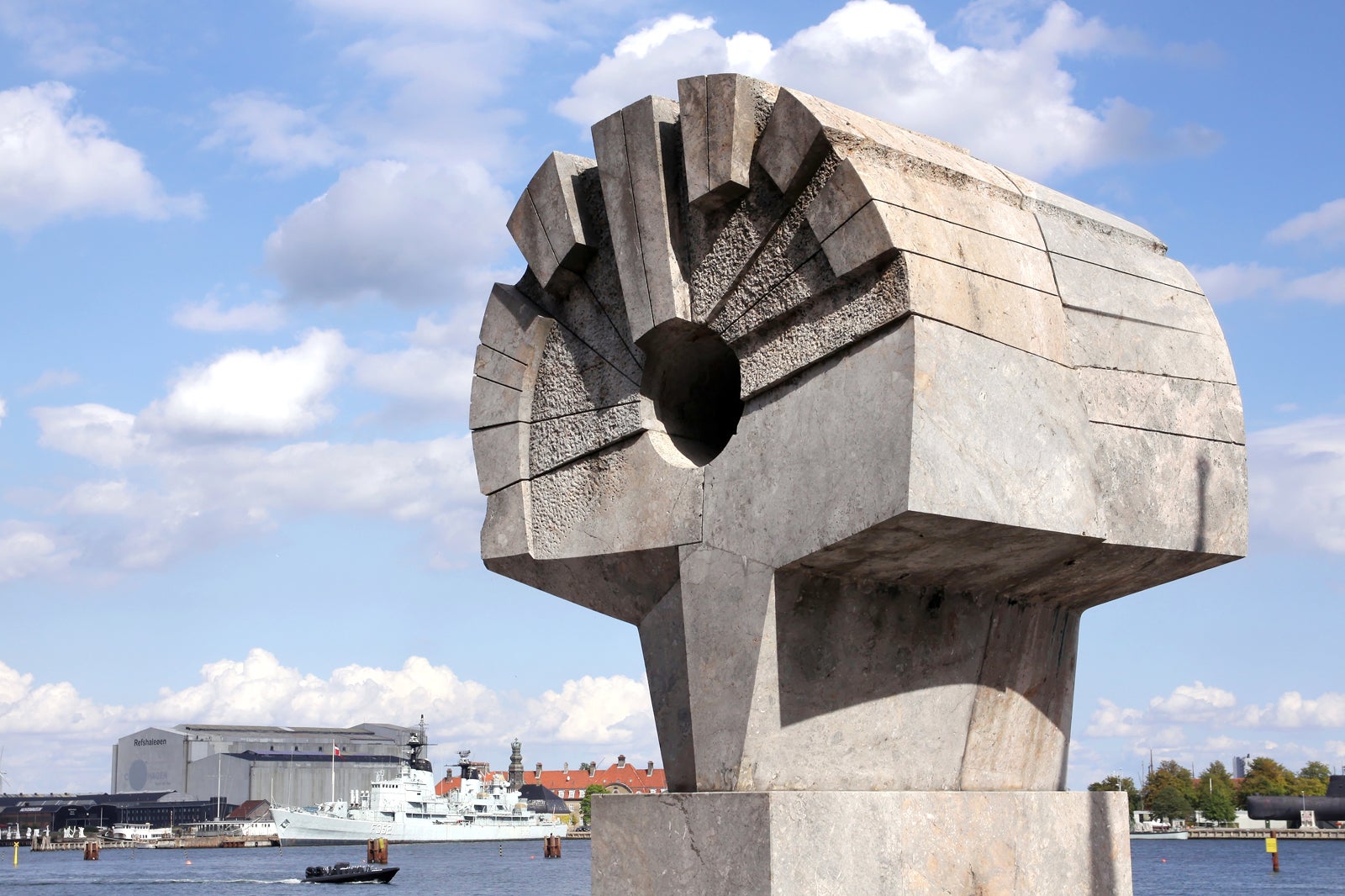 Refshaleøen is an artificial island located no more than 15 minutes by bike from Copenhagen centre. Here, you'll find an industrial area, which was previously home to the world's largest shipyard, Burmeister & Wain. The neighbourhood maintains a raw style, and the numerous recreational areas attract lots of tourists and locals.
This neighbourhood of Copenhagen is also home to a wealth of vibrant bars and exciting eateries. For example, during the summer, you can sit at Refshaleøen's beach bar and enjoy refreshing cocktails, drink a cup of creamy cappuccino in the shade of the industrial buildings or sink your teeth into delicious street food. Here, you can also find Denmark's best restaurants, including the 2-Michelin-star restaurants of Noma and Alchemist.
Location: 1433 Copenhagen K, Denmark
9
Christianshavn
From colourful houseboats in the canals to unusual houses in Christiania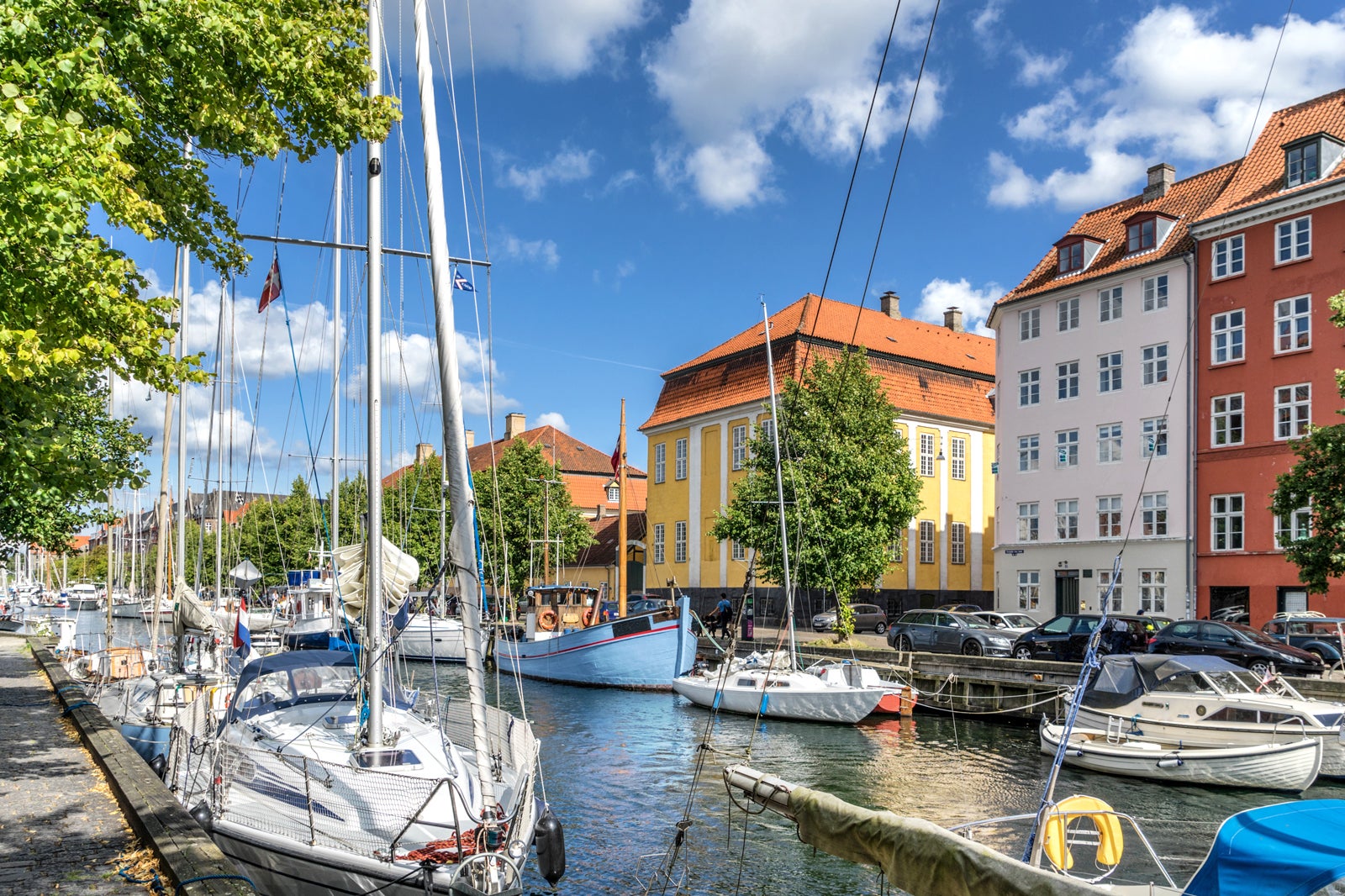 Christianshavn is an area of small islands, which is known for its hip café culture and charming canals with colourful houseboats. Even though Christianshavn is technically a part of Copenhagen centre, you'll find a unique atmosphere which characterises this cosy and unique Copenhagen district.
Some of Christianhavn's hotspots include the Opera and Holmen, which share 300 years of Danish naval history. However, Christianshavn is probably best known for Fristaden Christiania, an alternative society where people with a controversial and different lifestyle live in crooked and colourful houses. Here, you'll find a town inside the city, with special cultural events, which includes everything from music, dance and theatre to art exhibitions, galleries and ceramics.
Location: 1424 Copenhagen K, Denmark
10
Inner City
A tourist mecca with historic landmarks and interesting attractions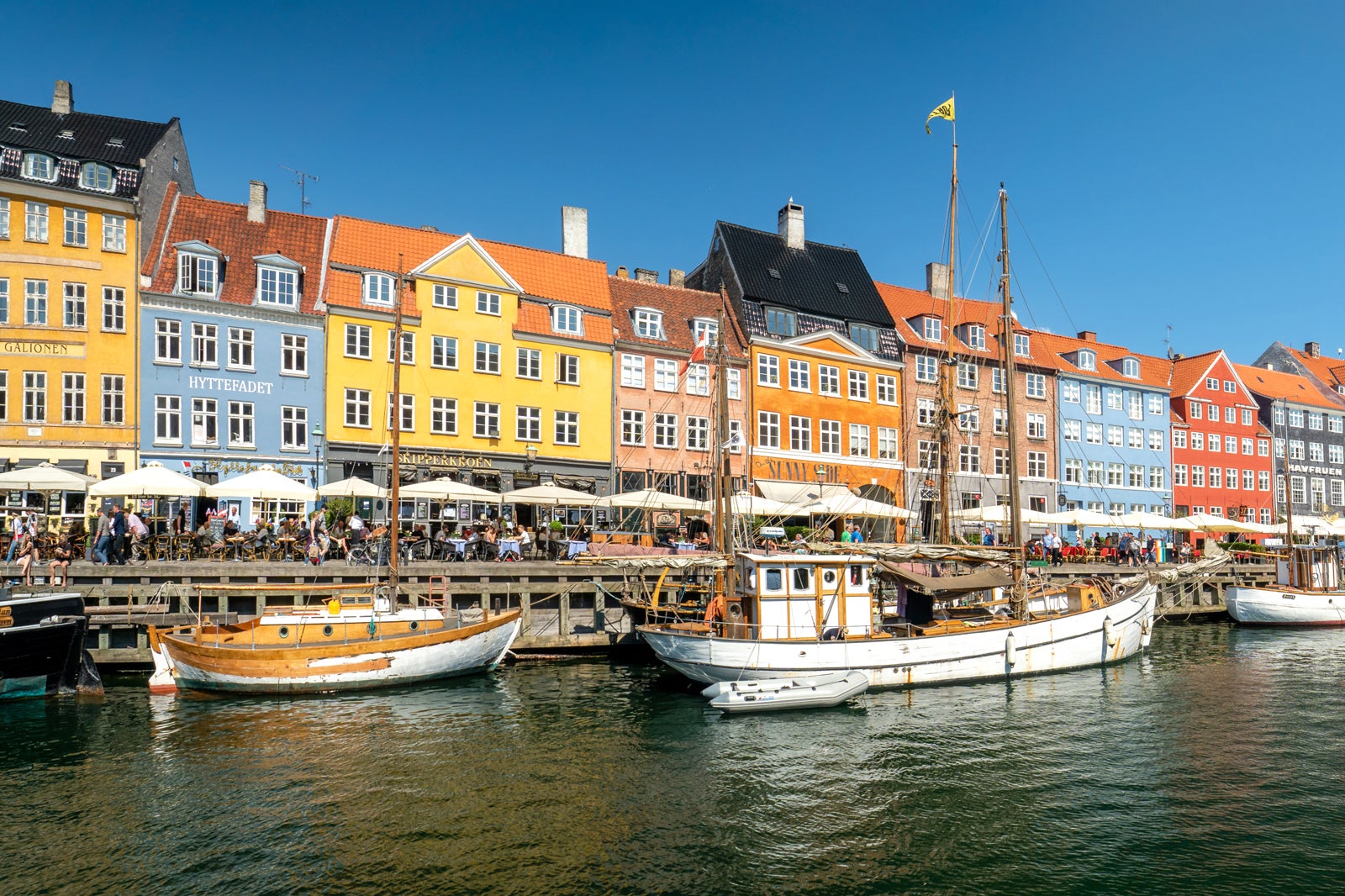 When people think of Copenhagen, most think of the Inner City, which is full of exciting tourist attractions, such as narrow, colourful houses and sailboats in Nyhavn, Strøget with its hundreds of shopping options and the famous Little Mermaid at Langelinie.
When you have visited Amalienborg Palace, admired the Marble Church (Marmorkirken) and screamed with joy while on Tivoli's wild rides, it's time to explore the lesser-known tourist attractions of the Inner City. For example, visit the historic centre, with cobblestone roads and magnificent buildings that can be dated back to the 1800s, and explore some of the town's many and varied museums. End the day with a good meal at one of the cosy and charming eateries of the Inner City, where more than anything, you'll find a good atmosphere on the menu.
Location: 1300 Copenhagen K, Denmark
Back to top