Stuttgart Travel Essentials
Useful Information to Help You Start Your Trip to Stuttgart
Our Stuttgart Travel Essentials lays out the essential information you need to help you plan your trip to one of the most popular destinations in Germany. No matter how frequently you travel, some questions will always need answers: What's the weather like? How can I get from the airport to my hotel? What currency and type of plug do I need?
We have all these answers plus other basic info about the best time to go, getting there, getting around, and a few useful travel tips. It's all compiled in this Stuttgart Travel Essentials. After reading this short and easy-to-read guide, you will be a little more prepared to start your trip to Stuttgart.
1
When is the best time to travel to Stuttgart?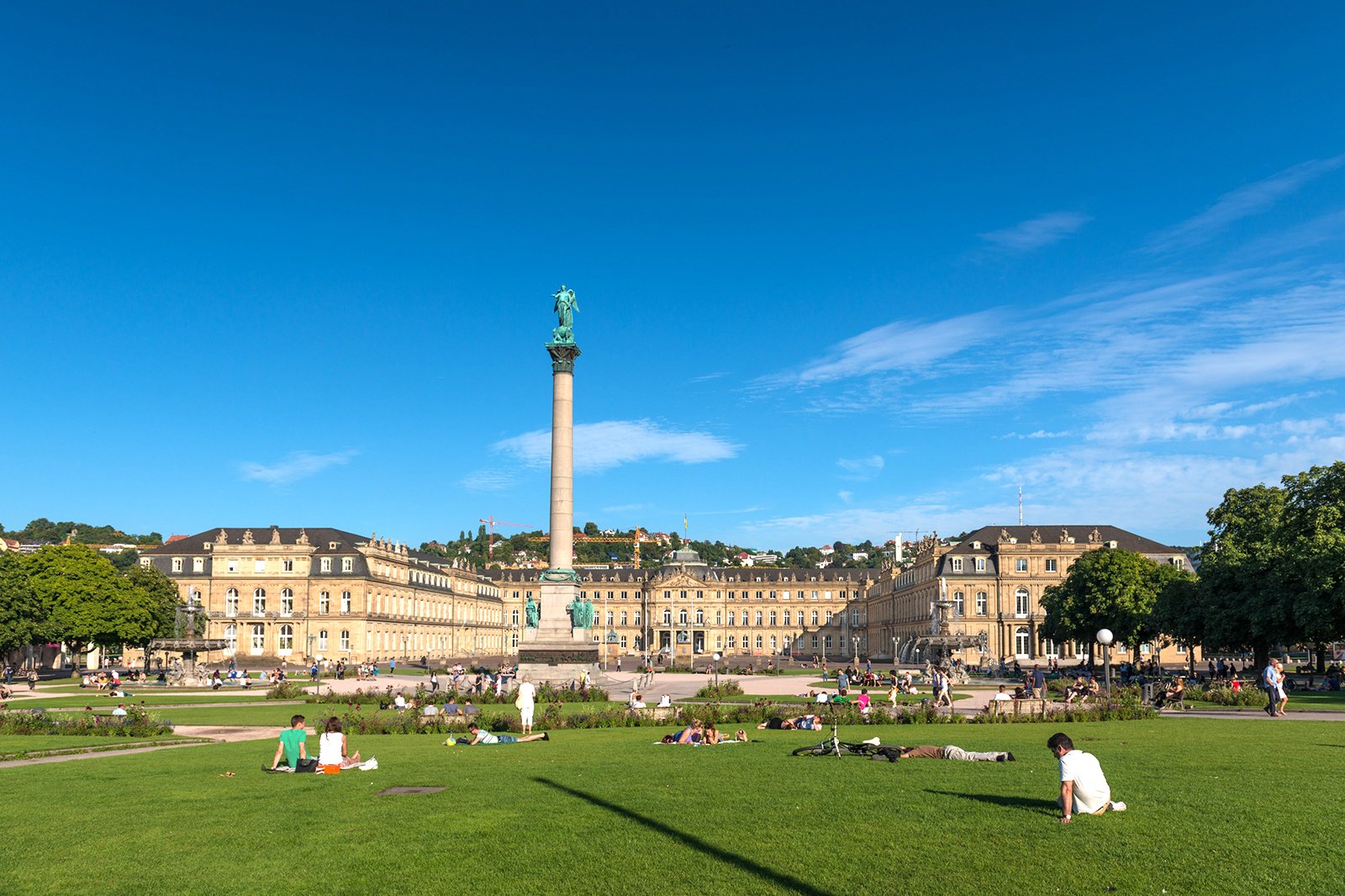 Stuttgart has a temperate climate, with average temperatures ranging from 0°C in winter to 19°C in summer.
Rain is evenly distributed throughout the year, with an average of 12 rainy days per month.
Snowfall can be expected between November and March.
The warmest time of the year is between June and August. It's also the best time to visit Stuttgart, which means that it's the peak season, so hotel and flight prices rise accordingly.
April–May and September–October are great times to visit Stuttgart. The weather and temperatures are mild, you'll avoid the summer crowds, and hotel and flight prices are lower.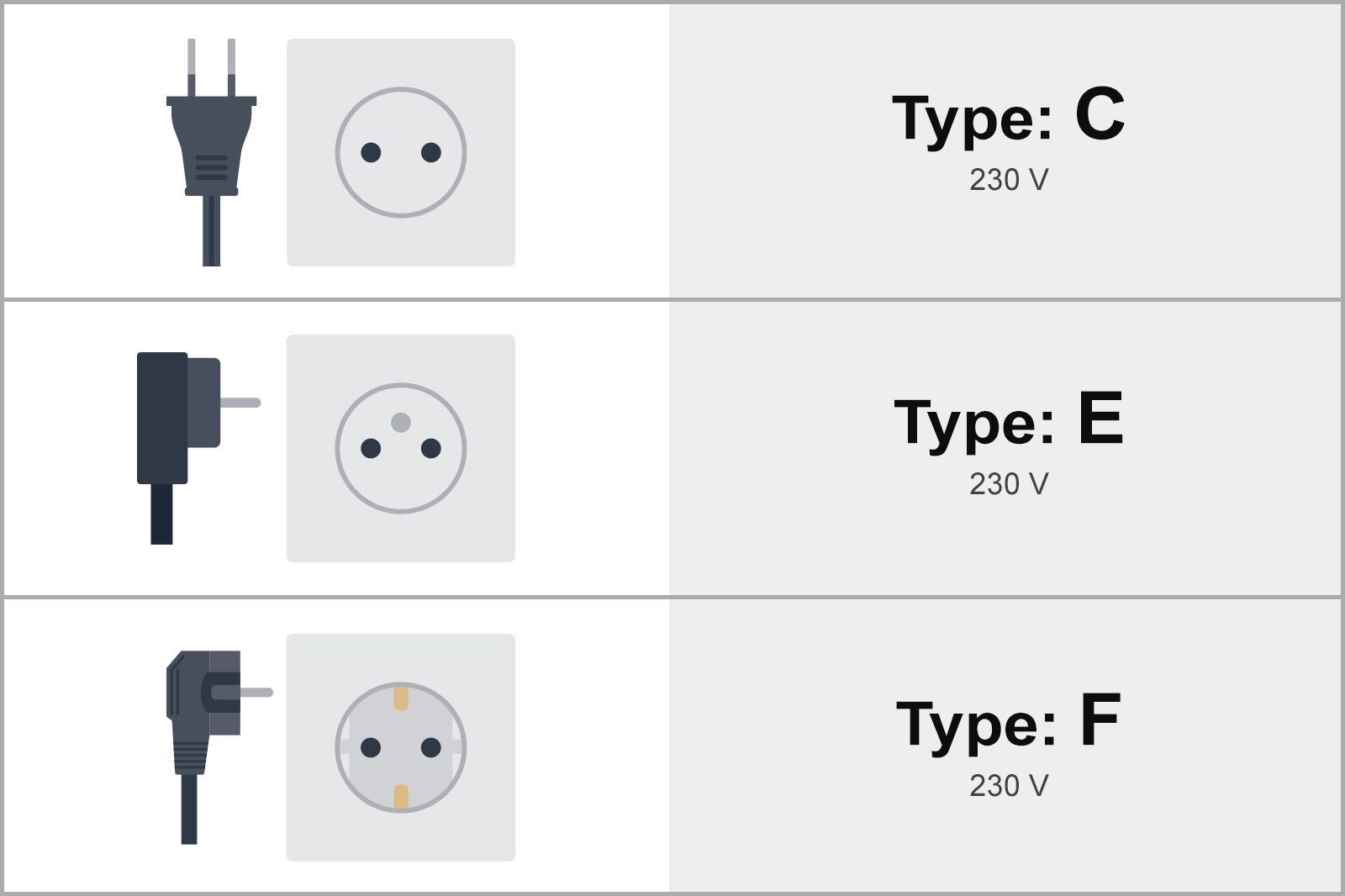 Languages: Primary: German. English is widely spoken in Stuttgart.
Plug types: C, E and F
Electricity: 230 V
Currency: Euro (€)
International dialling codes: +49 711
Emergency telephone number: 112
3
How to get to my hotel in Stuttgart?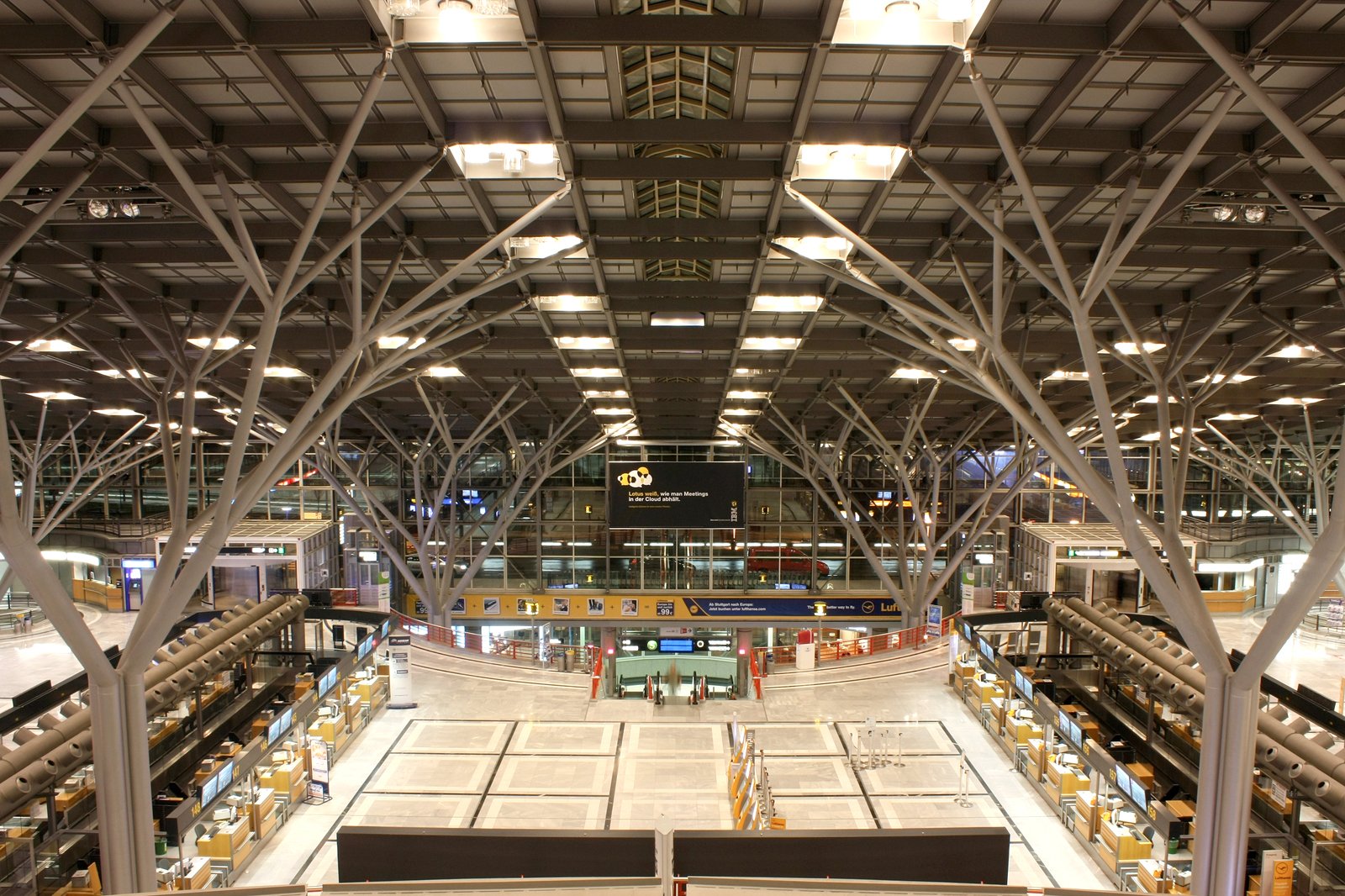 Stuttgart Airport
Stuttgart Airport is one of the busiest airports in Germany. It lies 10 km south of the city centre and features no less than 4 passenger terminals, all served by 1 runway. The terminals are home to a good choice of dining and shopping options as well as facilities like free Wi-Fi, banking and currency exchange services. There are several transfer options to help you reach Downtown Stuttgart:
A taxi takes around 20–30 minutes. The taxi rank is right outside each Arrivals hall.
A train – S-Bahn – takes around 25–35 minutes. The train station is in front of the airport.
Car rental agencies can be found within and outside the terminals.
Stuttgart Hauptbahnhof (Stuttgart main railway station)
Known in German as Stuttgart Hauptbahnhof, the Stuttgart main railway station sits 1 km north of the city centre. Dating back to 1928, it's listed as a cultural heritage site of special significance and is a major transportation hub in Stuttgart. The station hall is home to over 30 dining and shopping outlets. From here, you can get to your hotel by public transport – bus and S-Bahn – taxi, ridesharing or rental car.
photo by Lasse Fuss (CC BY-SA 3.0) modified
4
How to get around Stuttgart?
Travel tips
Covering roughly 3 sq km, Stuttgart city centre, is compact enough to be explored on foot. You'll find many landmarks and attractions within walking distance of each other, such as Schlossplatz (the Palace Square), the Collegiate Church of the Holy Cross, and the Schillerplatz, just to name a few. The city centre also hosts a great choice of dining, shopping and nightlife entertainment options. For longer journeys, Stuttgart has a good choice of public and private transport services.
5
VVS – public transport networks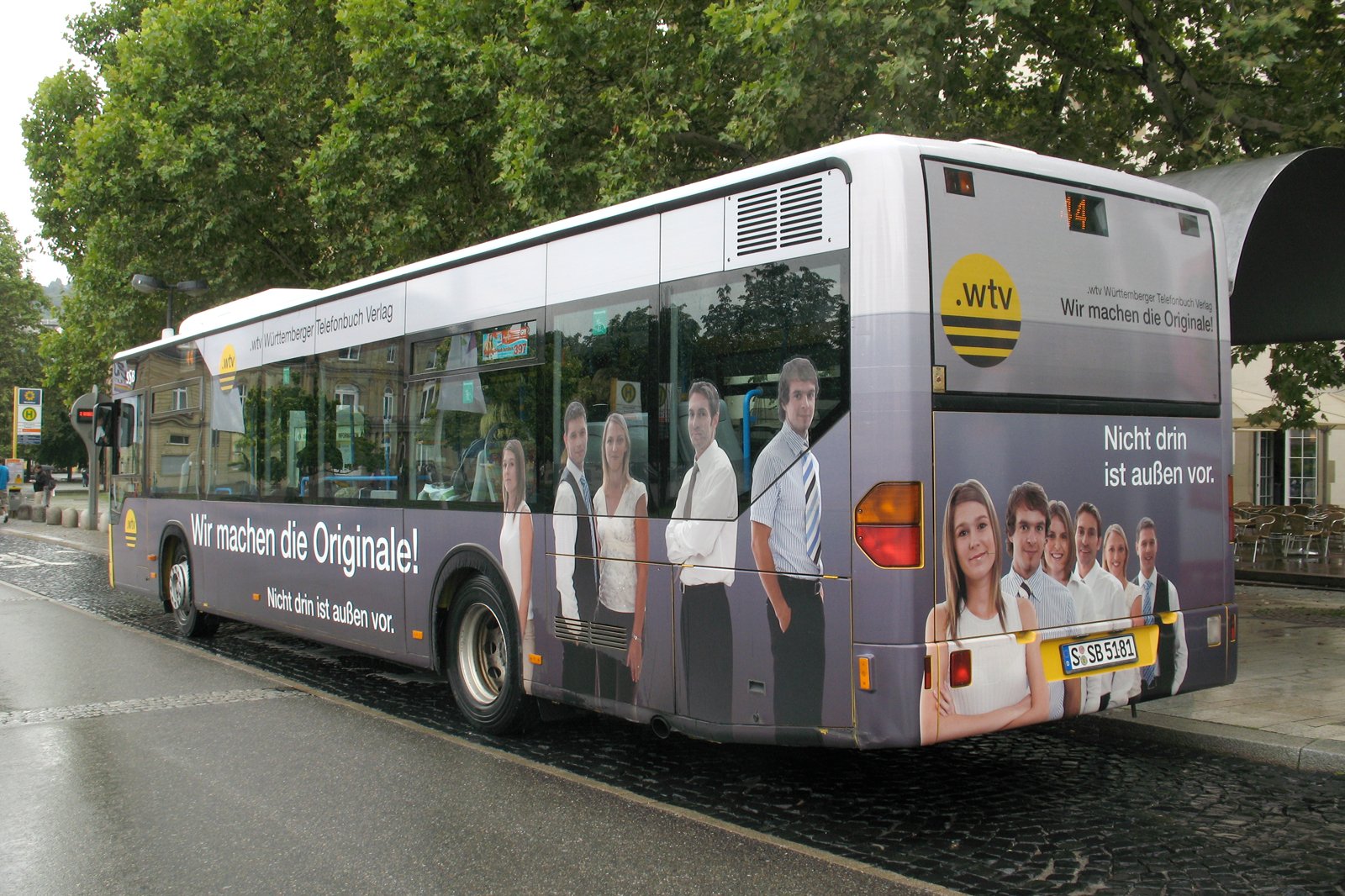 The VVS (Verkehrs und Tarifverbund Stuttgart – Traffic and Fare Network Stuttgart) is in charge of public transport in Stuttgart. It operates S-Bahn – light rail – and bus networks that efficiently cover the entire city. All of them use an integrated ticketing system.
Stuttgart is divided into 6 zones that define ticket pricing. Zone 1 covers the city limits.
Children up to the age of 6 travel for free.
Tickets can be purchased directly on the bus and at vending machines in S-Bahn stations. You can also buy aptly named HandyTickets through the VVS app. These are cheaper than regular tickets.
photo by Occitandu34 (CC0 1.0) modified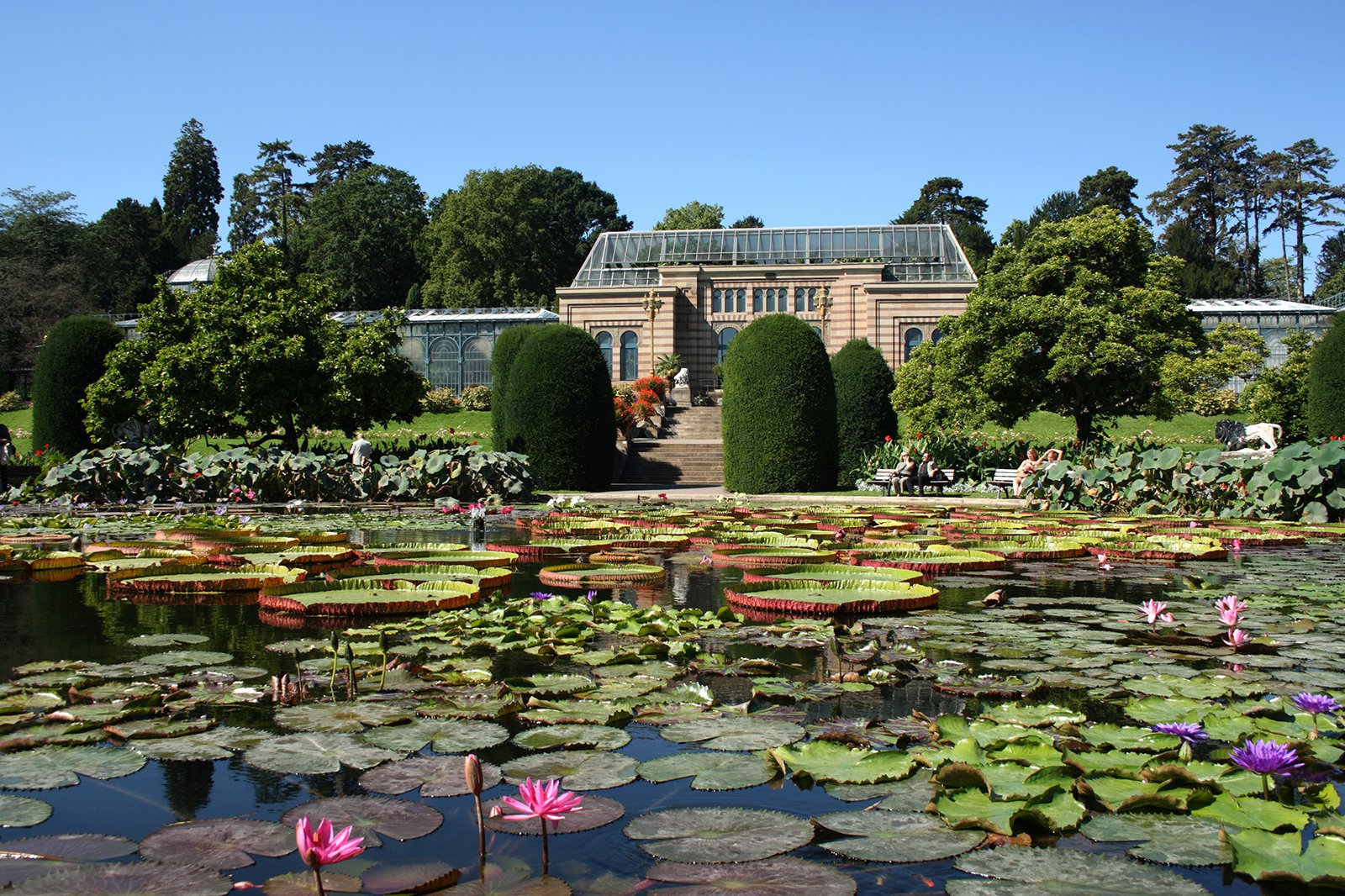 Purchasing a StuttCard PLUS is a good move if you plan to visit the main places of interest in Stuttgart during a short stay. Valid for 24, 48 or 72 hours, it gives you unlimited use of public transport, free entry to all museums and many attractions, discounts on city tours and in partner retail shops and a welcome drink or dessert in selected restaurants. It can be purchased online.
7
Taking a taxi in Stuttgart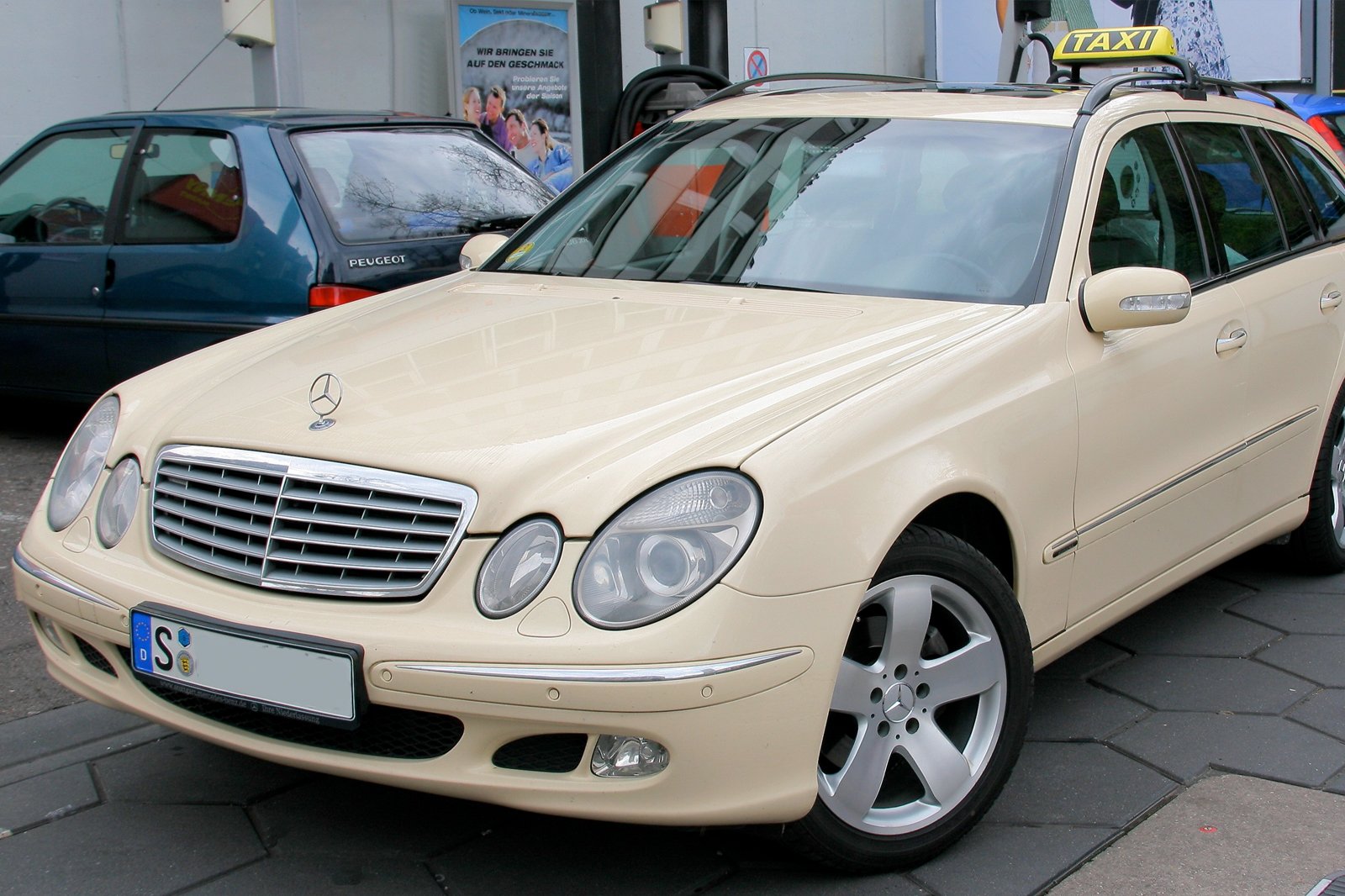 Taxis can be hailed on the street in Stuttgart, but it's often better to take a taxi at one of the many stands available in the city centre, generally outside hotels and near the main attractions.
You can directly call popular companies such as Taxi-Auto-Zentrale (0711 551 0000), Hofmann GmbH (0711 948 4409) or Taxi Tausendsee Stuttgart (0172 457 2069), just to name a few.
Taxi fares are regulated.
Taxis usually accept the payment of the fare by credit card, but it's best to ask the driver before you get in.
Tips are not mandatory, but you can round up the bill if you're happy with your driver's service.
photo by Stefan-Xp (CC BY-SA 3.0) modified
8
Cycling around Stuttgart with Call a Bike
Call a Bike is a bike-sharing scheme that allows you to explore Stuttgart at a pleasant, slow pace. Over 40 docking stations can be found throughout the city.
You can register for free via the mobile app or using a terminal at one of the docking stations.
The first 30 minutes of use are free.
Call a Bike also has Pedelecs – electric bikes.
photo by JuergenG (CC BY-SA 3.0) modified
9
What are the main annual events in Stuttgart?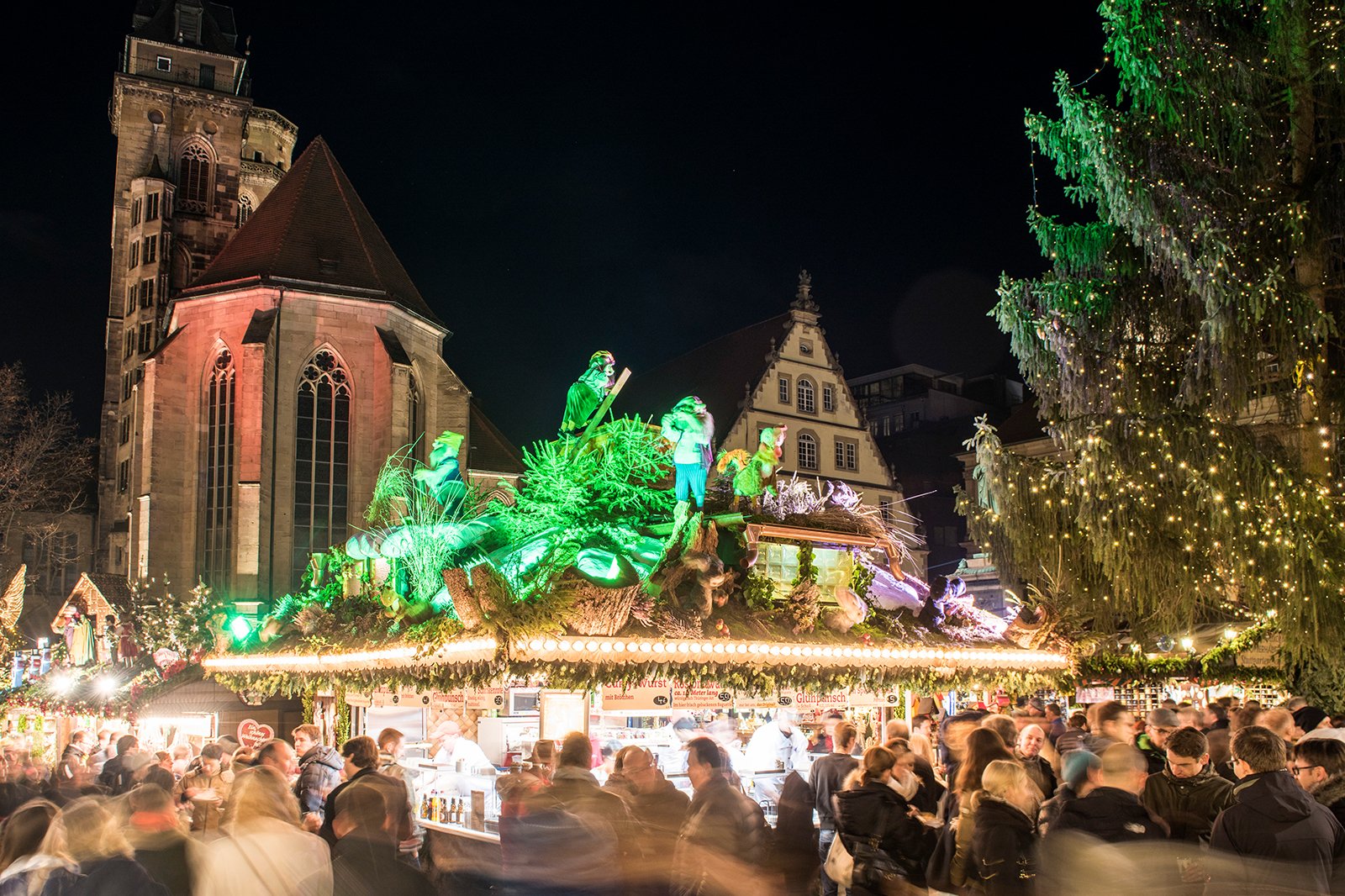 Frühlingsfest Spring Festival
What: One of the largest spring fairs in Germany, Frühlingsfest Spring Festival offers a variety of fairground attractions including rides, a Ferris wheel and tons of yummy street food.
When: April
Where: Cannstatter Wasen
Summer Festival of Cultures
What: The Summer Festival of Cultures showcases performances of music from around the globe. The multicultural aspect of the festival can also be seen in the many cuisines served at the stands around the Marktplatz.
When: July
Where: Marktplatz
Cannstatter Volksfest
What: Held for over 200 years, Cannstatter Volksfest is one of the biggest funfairs in Europe. Expect flea market, rides, attractions, shows and loads of delicious German street food. Do not miss the grilled herring served with wild potatoes – it's especially delicious.
When: September–October
Where: Cannstatter Wasen
Back to top