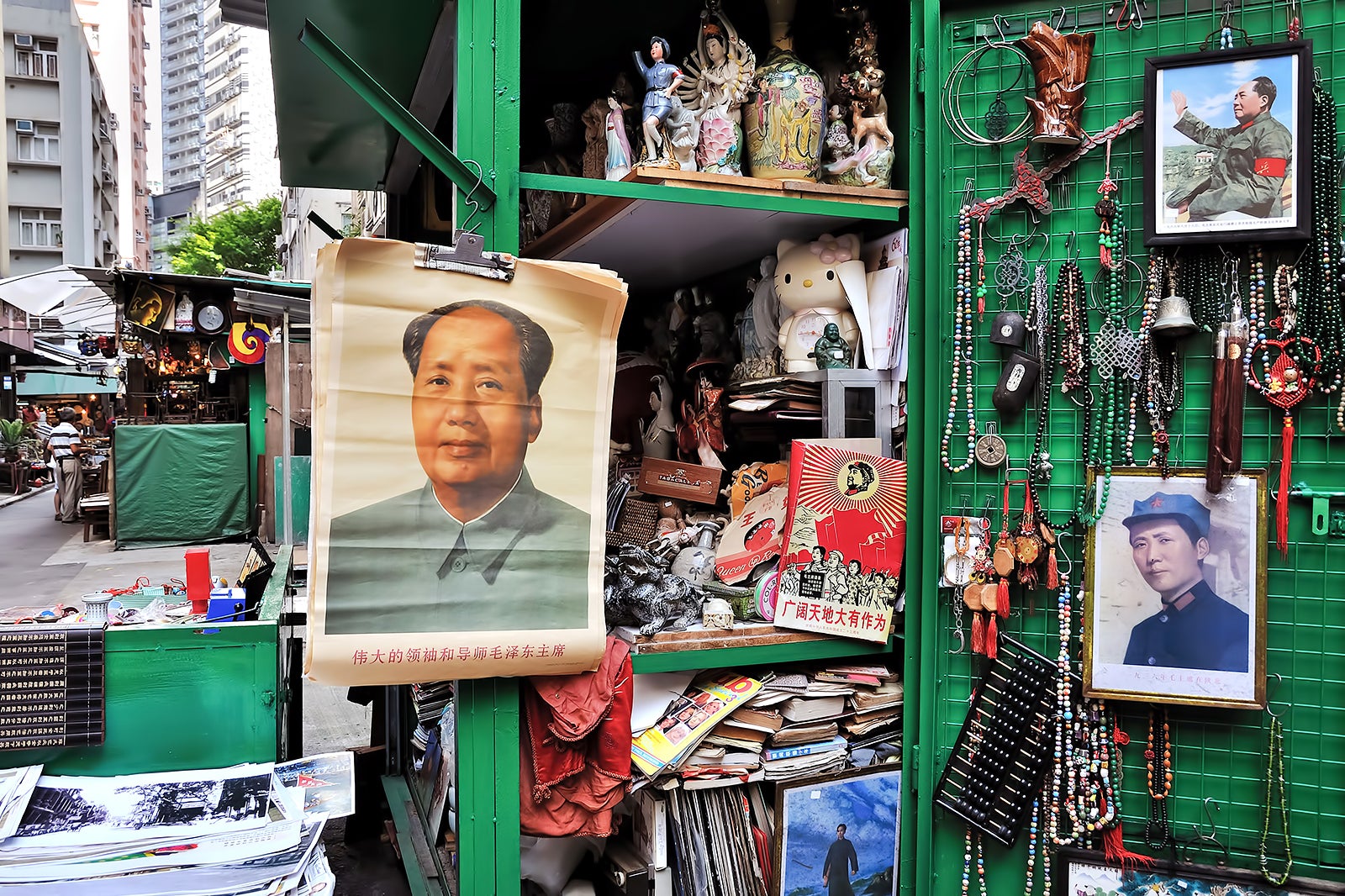 Cat Street is a thoroughfare in Sheung Wan, the Central and Western Districts of Hong Kong Island. Its official name is Lascar Row, but many locals call it Mo Lo Street. It was one of the first few roads built after the British colonised Hong Kong in 1842. Now, it's a shopping area with plenty of antiques for sale along with many bars, restaurants and art boutiques.
Lascar Row was named Cat Street because many of its stores sold stolen goods in the old days. It was once filled with lodging houses and brothels but now it's an antique centre for tourists. Entering one of these stores will transport you back to the China of the olden days.
Cat Street in Hong Kong - one of the highlights of 20 Best Things to Do on Hong Kong Island and 10 Best Markets in Hong Kong (Read all about Hong Kong here)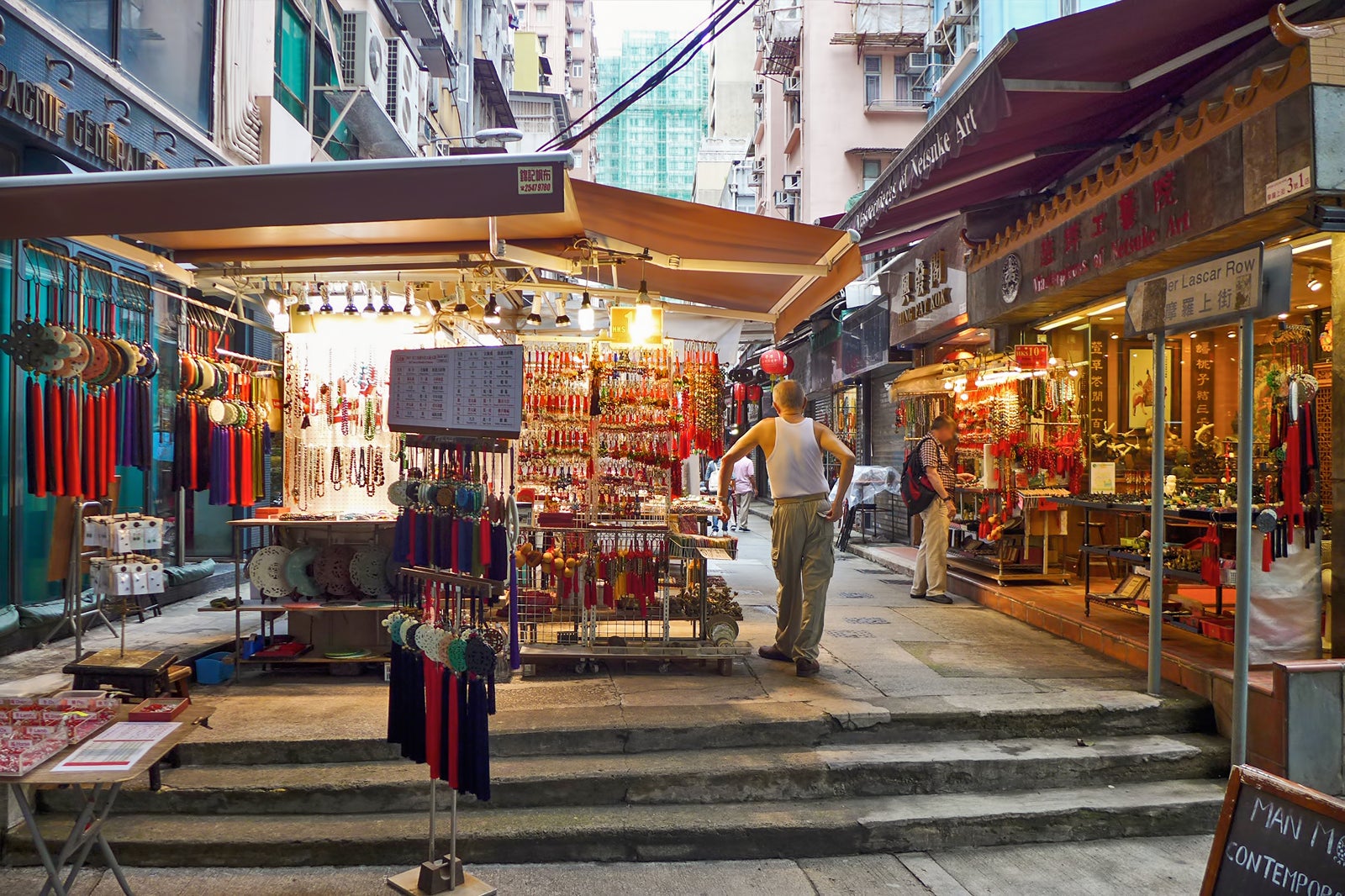 Cat Street's Highlights
Most of these stores are disorganised so you might spend hours digging up worthwhile stuff. They retail a wide variety of antiques from small pieces jade and ancient coins to large decoration pieces like porcelain vases and ceramic horsemen from the Ming Dynasty. Even so, buying expensive 'antiques' on Cat Street isn't recommended as they might be replicas.
If you find something you like and the price is right, practice your bargaining skills as most customers are tourists and the storekeepers usually quote a higher price at first. You can easily get a 20% to 30% discount just by bargaining.
Walking along Cat Street will take you back to the World War II-era of Hong Kong as most of the buildings built at that time remain the same. You can see the nostalgia of the old Hong Kong when most people lived below the poverty line after the Japanese occupation. In recent years, many restaurants and bars have opened in the area and it makes a huge contrast between old versus new. Besides Lan Kwan Fong, this is the coolest hangout place for foreigners in Hong Kong.
At the end of the road, you'll find Man Mo Temple. It's a temple that serves the 'civilian' god (Man Tai) and the martial god (Mo Tai). Built in 1842, it is the biggest temple on Hong Kong Island. The temple features a thick cloud of incense smoke all day long and there are incense spirals dangling from the ceilings that can burn for weeks on end.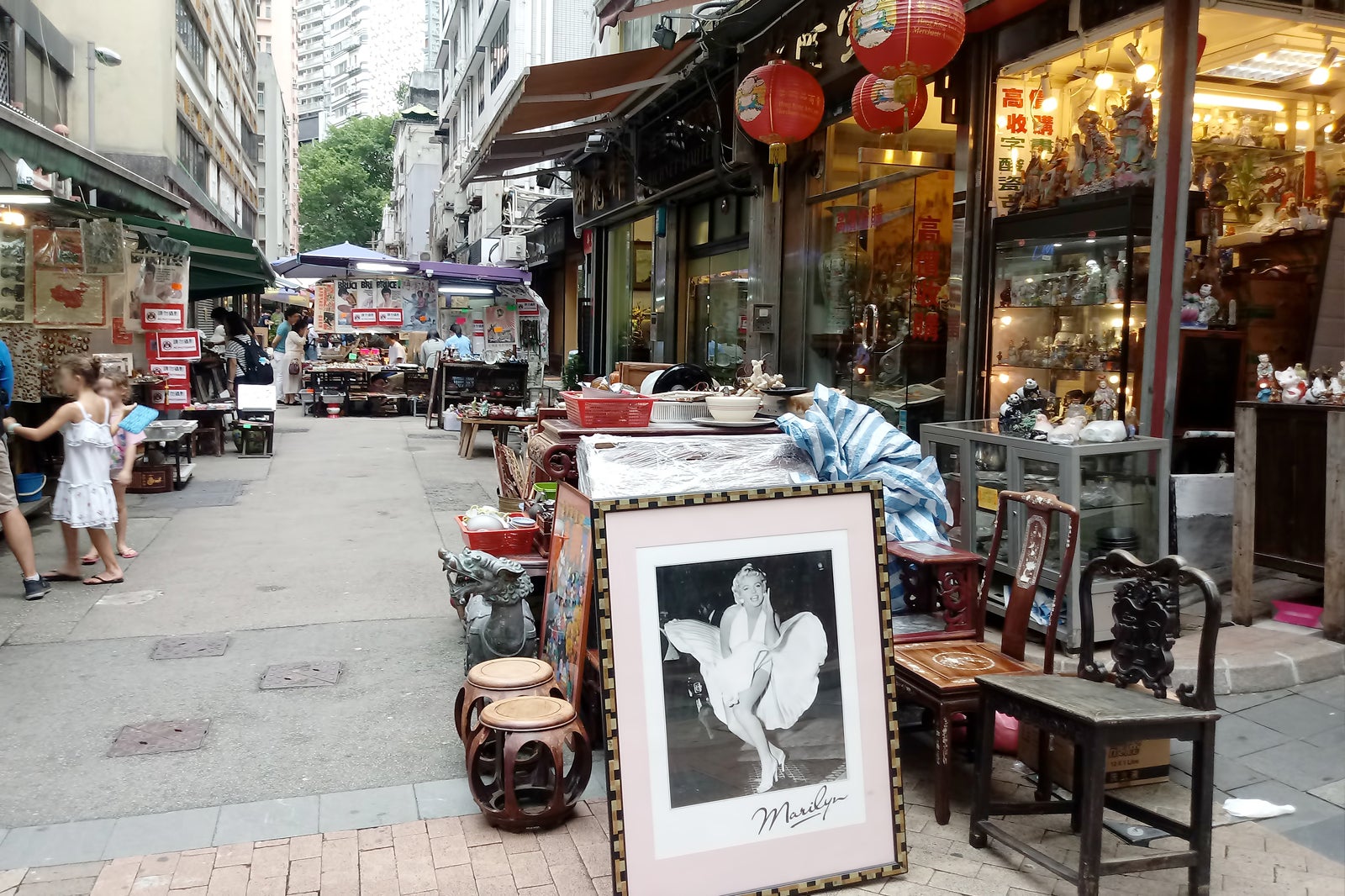 Cat Street was officially declared a Hong Kong heritage site in 2010. Worshipers flood to the temple with incense sticks on the first day and mid-month of every Chinese calendar month and it's most crowded during the Chinese New Year. There is no specific dress code. You can enter from 8am to 6pm for free.
Ladder Street was the fastest way to go up to the mid-level before the Central-Mid-Levels escalators were built. It connects Cat Street to Hollywood Road and Queen's Road Central. Go down Hollywood Road to find Hollywood Road Art District. There are a few non-profit run galleries and art boutiques along the road where you will find many religious-themed decoration pieces like Buddha sculptures or Tibetan artwork.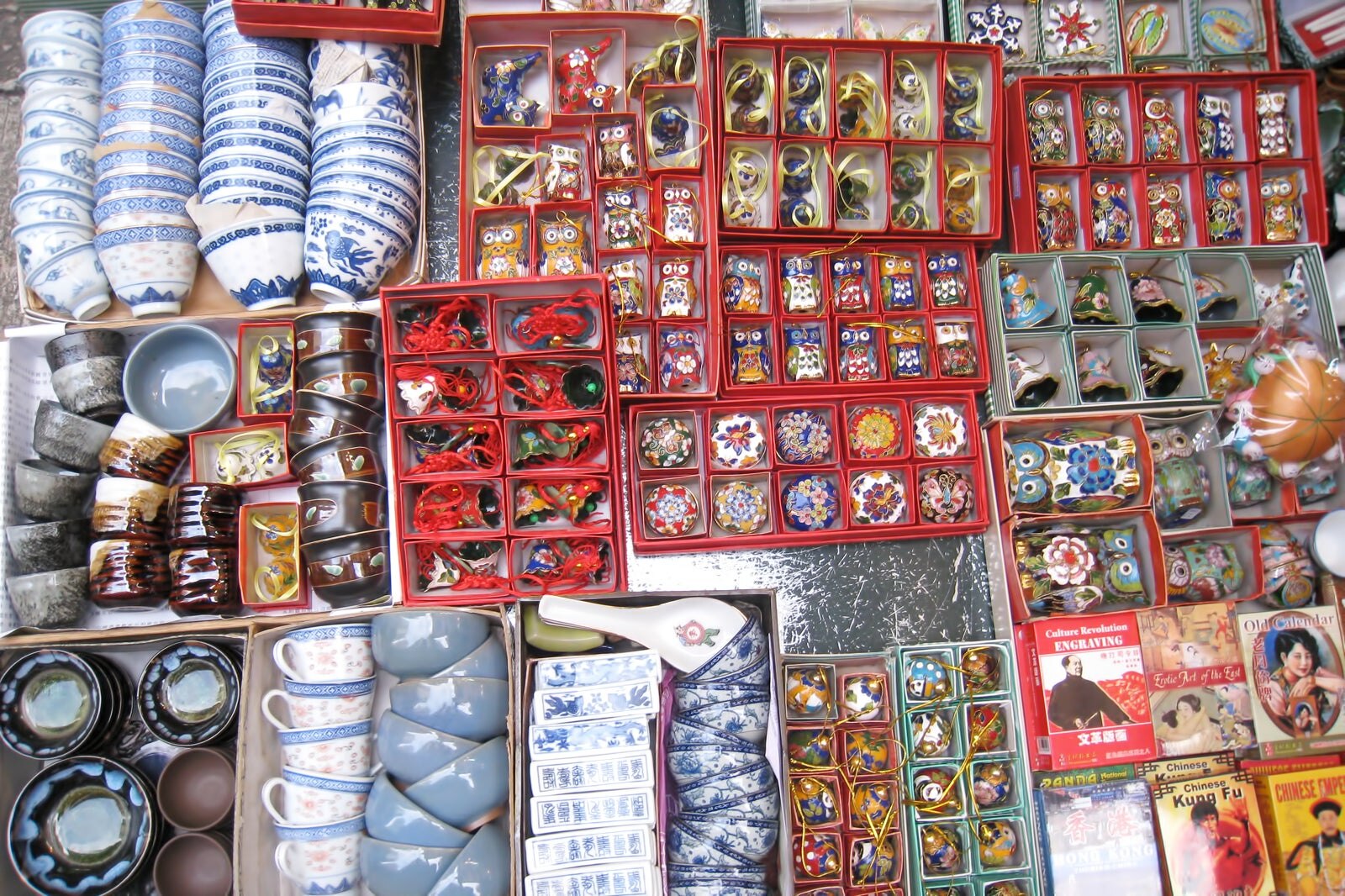 Cat Street in Hong Kong
Location: Upper Lascar Row, Sheung Wan, Hong Kong
Back to top