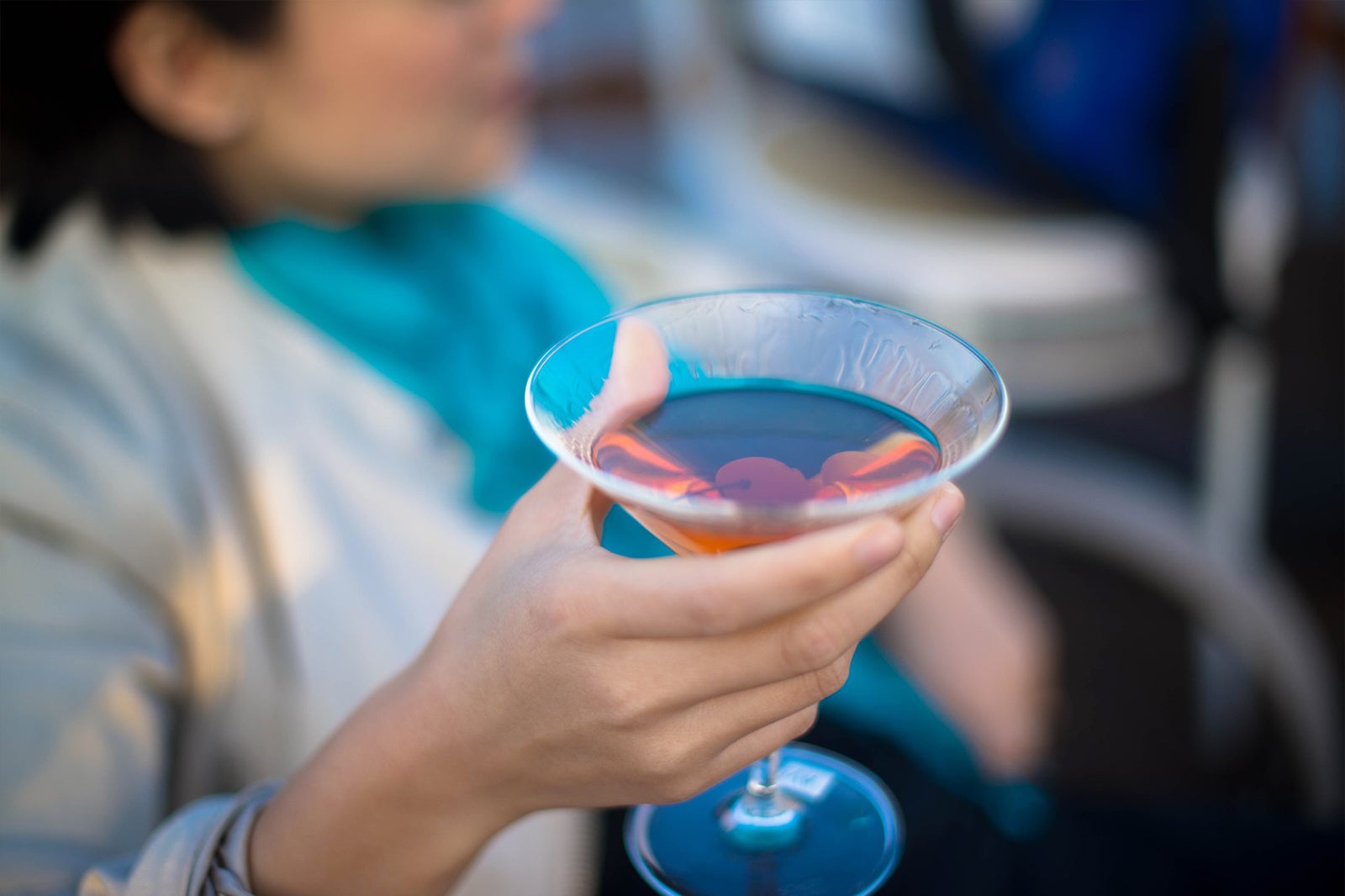 Eyebar Hong Kong is a rooftop bar that presents gorgeous views out across to Hong Kong Island, over Victoria Harbour. Occupying the 30th floor of the iSquare shopping centre, this elegant venue is one of the tallest rooftop venues in Hong Kong. It serves mainly cocktails, wines, beers and liquor – visit the adjoining Nanhai No.1 Restaurant for contemporary Chinese cuisine, paired with premium wines.
Eyebar Hong Kong - one of the highlights of 13 Best Nightlife Experiences in Kowloon and 8 Best Rooftop Bars in Hong Kong (Read all about Kowloon here)
Eyebar Hong Kong
Décor wise, Eyebar Hong Kong exudes a subtle nautical theme, with a lengthy wooden bar, baby-blue coloured seating, and mosaic-tile flooring decorating its indoor section. The alfresco lounge is where you want to be to enjoy drinks with impressive city views.
Reserving a table here can be rather pricey (around HK$500 per person), but you're free to walk around and take in the views. Drinks are a little more sensibly priced here compared to other rooftop bars in Hong Kong – signature cocktails such as the 'Grape Expectation' (gin, lemongrass, basil, grape juice) cost around HK$80.
Nanhai No.1 Restaurant
Eyebar Hong Kong shares a space with Nanhai No.1, a contemporary Chinese restaurant that overlooks Hong Kong Island and Victoria Harbour. The menu is made up of classics like dim sum, crispy suckling pig, and roast Peking duck. Drinks include a long list of Chinese spirits and imported beers on tap.
Eyebar Hong Kong
Location: iSquare, 30/F, 63 Nathan Rd, Tsim Sha Tsui, Kowloon, Hong Kong
Open: Daily from 3pm to 1am
Phone: +852 2487 3988
Back to top