10 Things to Do When it Rains in Hong Kong
Hong Kong Rainy Day Activities
Having a plan of what to do in case of a rainy day in Hong Kong can ensure you have no wasted days during your holiday. This is especially true in the summer months (July to September), when the majority of thunderstorms take place.
Fortunately, Hong Kong is great in any weather. With such an eclectic range of things to see and do, even in the worst of storms you can still fill your days with fun and excitement. Of course, the countless shopping malls are most people's refuge as they provide the perfect shelter, with all manner of restaurants and entertainment. But there are plenty more cool things to do in Hong Kong when it rains – take a look at a selection of our favourites.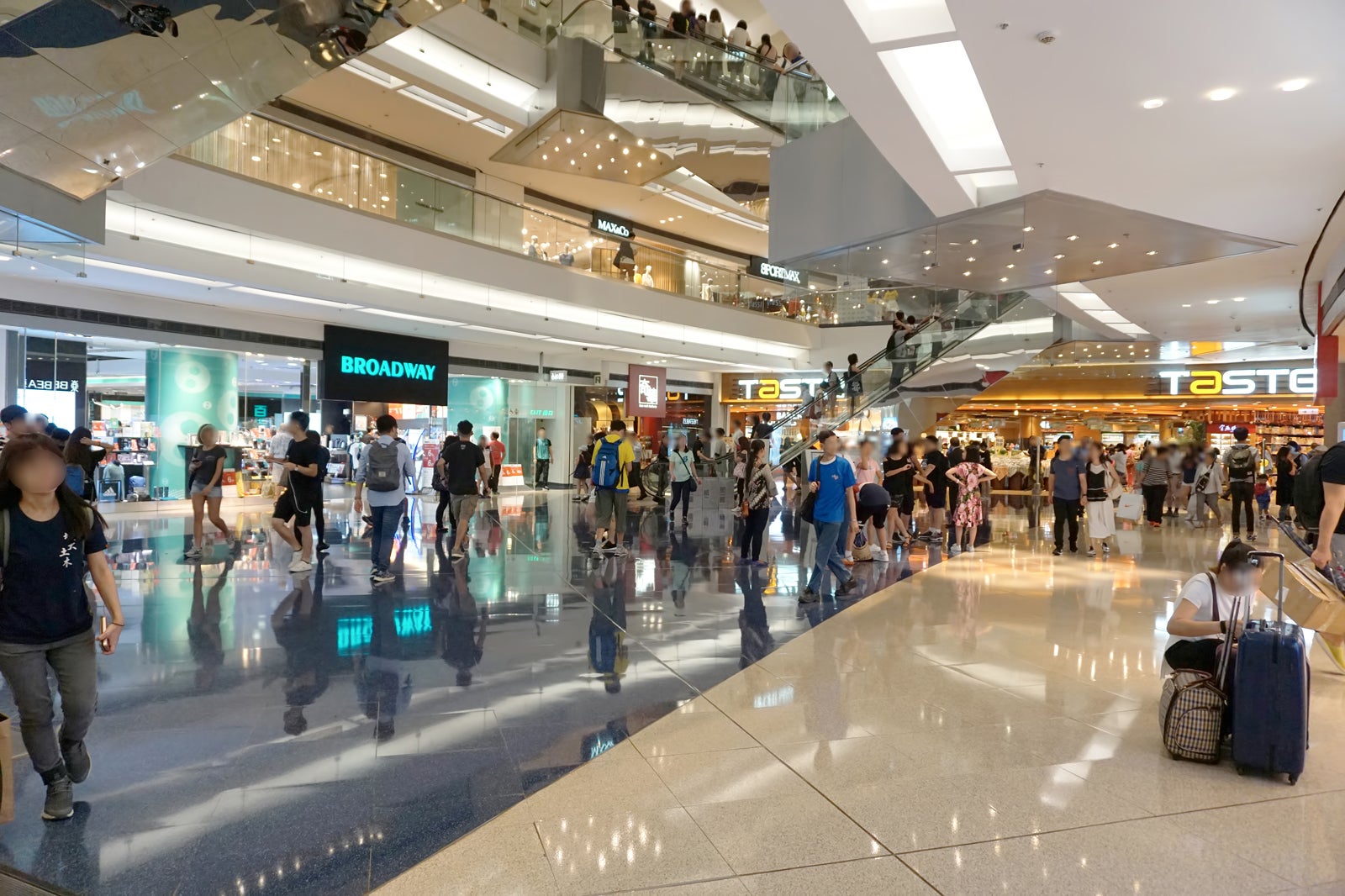 Hong Kong boasts some of the best malls in all of Asia, with far more than tax-free shopping – although that is a big draw in itself. The Landmark in Central has Michelin-starred restaurants along with flagship designer brands showcasing the latest season's trends before anywhere else in Asia. Elements in Kowloon has ice skating and live performance spaces to complement the incredible range of shopping options and I Square on Nathan Road has an IMAX theatre where you can catch the latest films for a few hours.
photo by Exploringlife (CC BY-SA 4.0) modified
2
Treat yourself to afternoon tea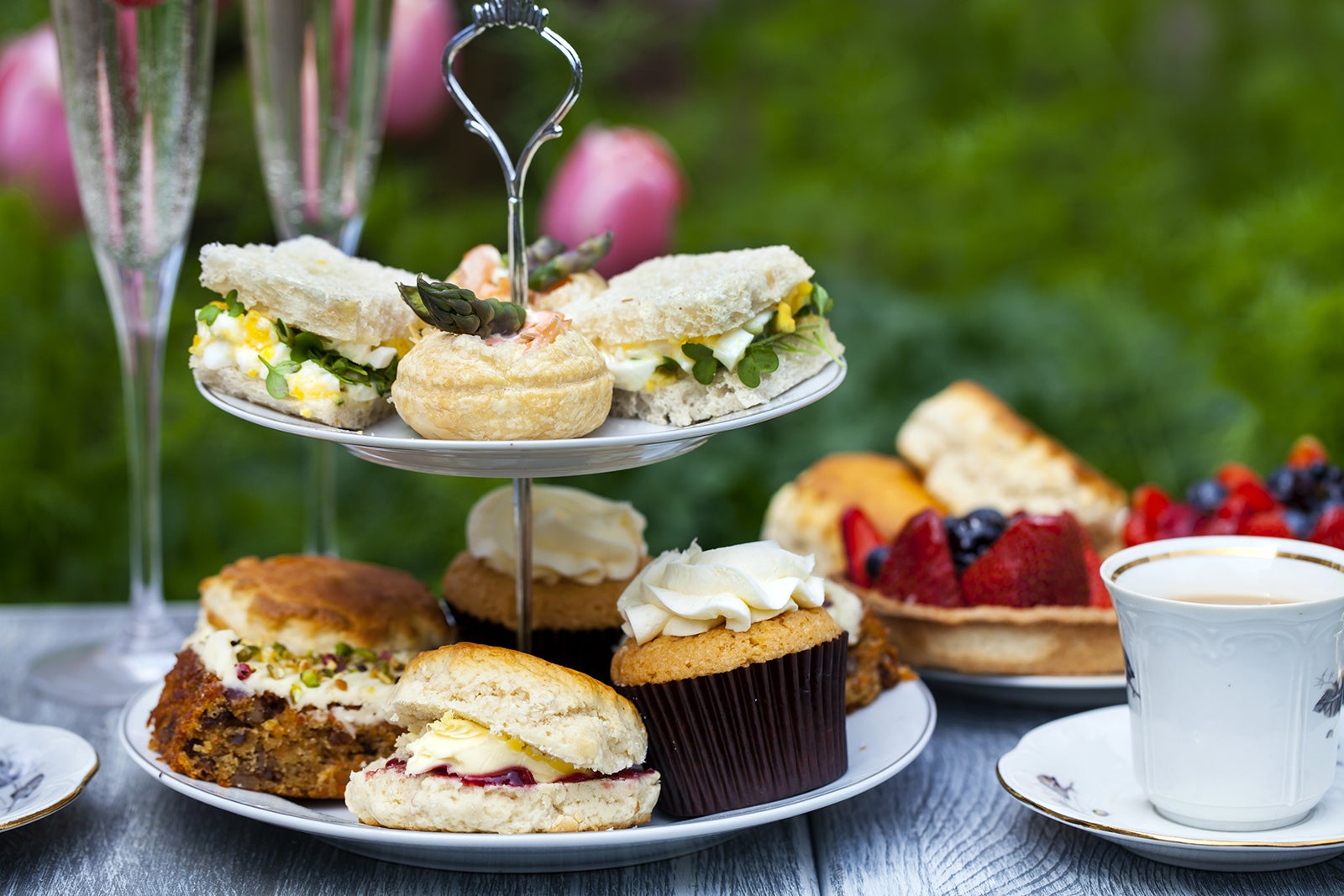 Afternoon tea is a tradition from the British colonial days which never went away. For many people, sitting down in a stylish drawing room with tea, cakes, scones and all the trimmings is the perfect way to spend a rainy afternoon in Hong Kong. Some of the finest afternoon teas are located in the high-end hotels such as The Shangri-La Hong Kong, which has 5 afternoon tea offerings based in different venues within the hotel or The Langham Hotel, which serves their dainty cakes, macarons, and Ronnefeldt tea in Wedgewood china.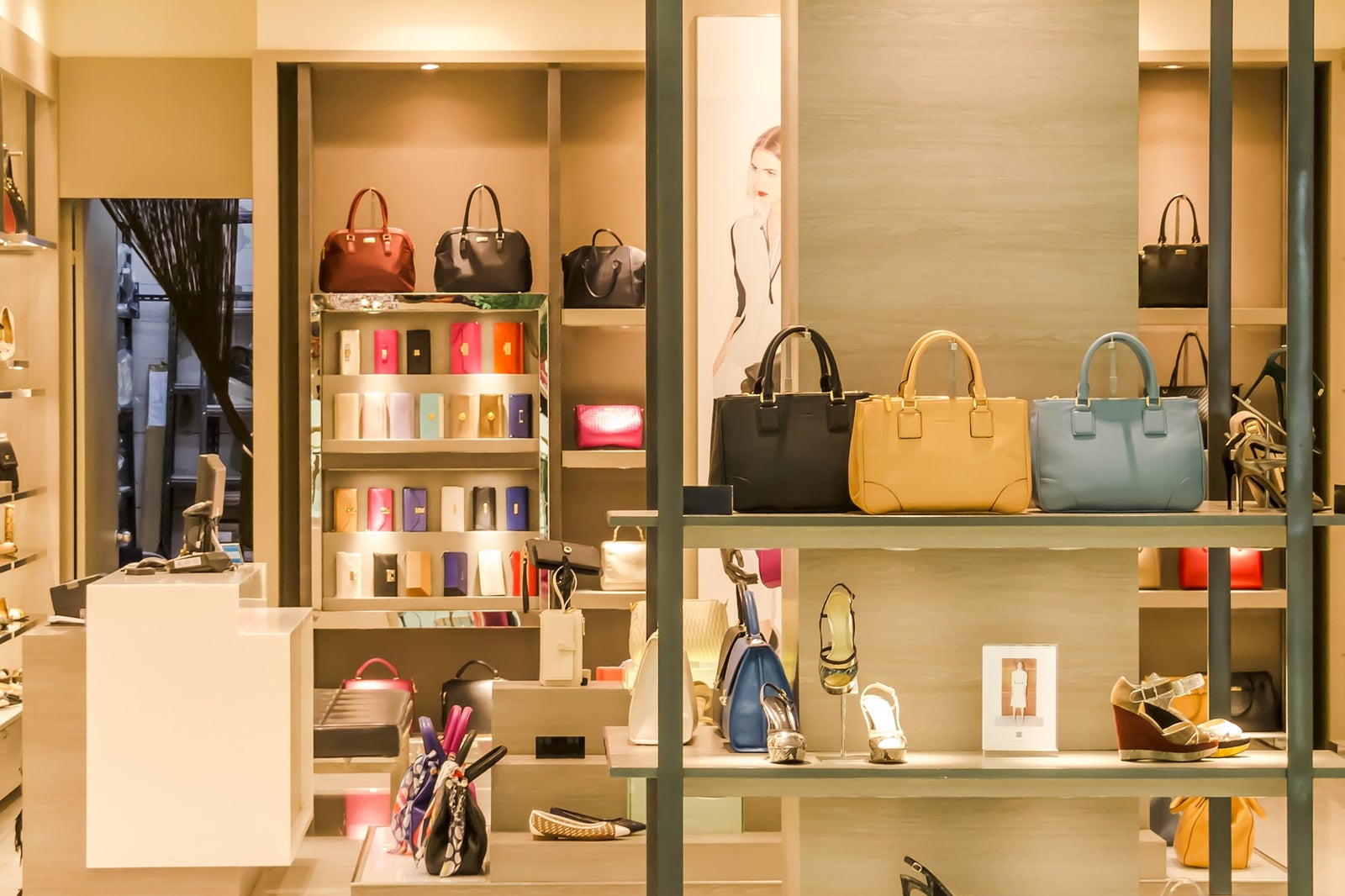 PMQ Hong Kong is home to over 100 young, local entrepreneurs who showcase their wares to an international market. It's also a cool place to hang out, attracting youths with its trendy restaurants, bars, bakeries and coffee shops. Fine art, homeware, and fashion are in plentiful supply, along with constantly changing exhibitions focusing on photography, fashion, or fine art in the large courtyard.
Read more
Location: 35 Aberdeen St, Central, Hong Kong Island, Hong Kong
Open: Daily from 7 am to 11 pm
Phone: +852 2811 9098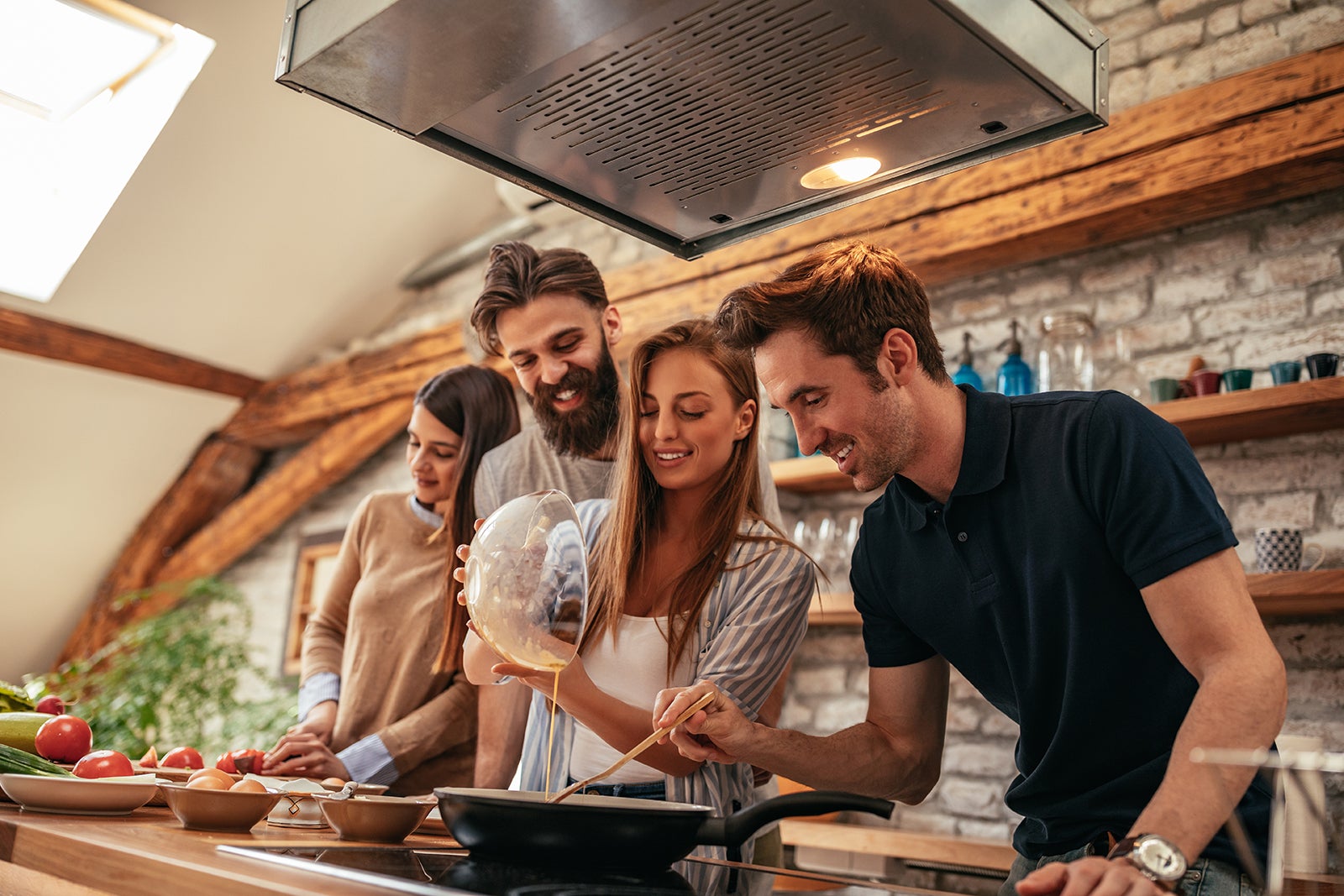 Taking up a cooking lesson while you're in Hong Kong is one of the best ways to experience the city's love for food. A popular cooking school for Cantonese cuisine is the Towngas Cooking Centre in Causeway Bay, which has a range of different lessons. The introductory class will start with the basics, though there are more advanced classes that focus on dim sum, vegetarian recipes, Cantonese roast duck, western cuisine, and desserts. Classes start from HK$400 for a 2.5-hour-long course.
Location: 9/F, Lee Theatre, Causeway Bay, Hong Kong
Open: Monday–Friday from 9 am to 9 pm, Saturday–Sunday from 9 am to 6 pm
Phone: +852 2576 1535
5
Live puzzle escape games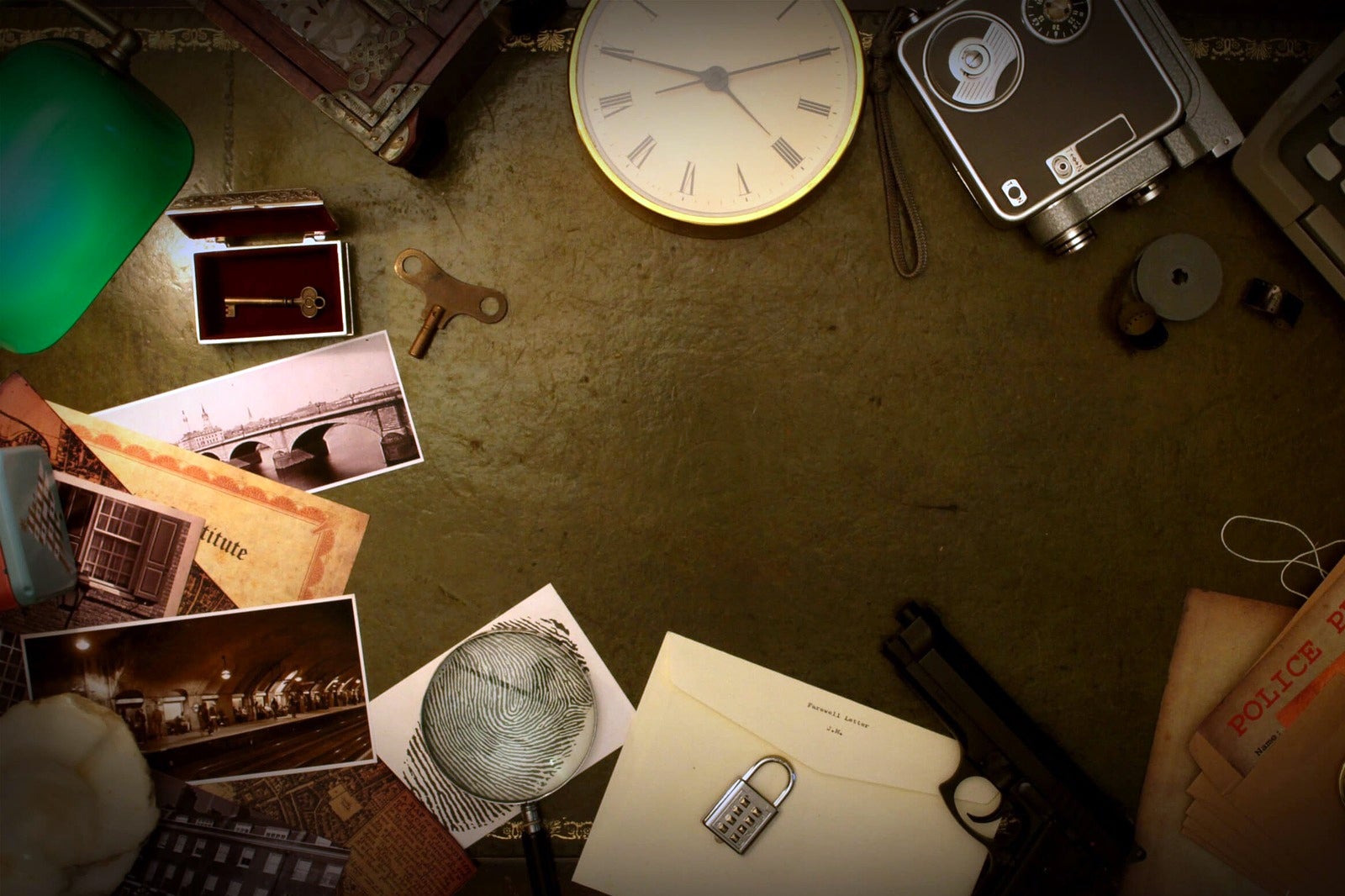 Live puzzle escape games are all-weather activities that also get the grey matter between your ears working. The premise is simple: work out a series of puzzles to gain your freedom within the 45-minute time limit. However, in reality, it's anything but simple. Working in a group of between 2 to 6 players, you have to piece together the clues against the clock. Most games are designed for anyone aged 7 and over.
Location: 15 Matheson St, Causeway Bay, Hong Kong
Open: Daily from 1 pm to 10 pm
Phone: +852 2892 2393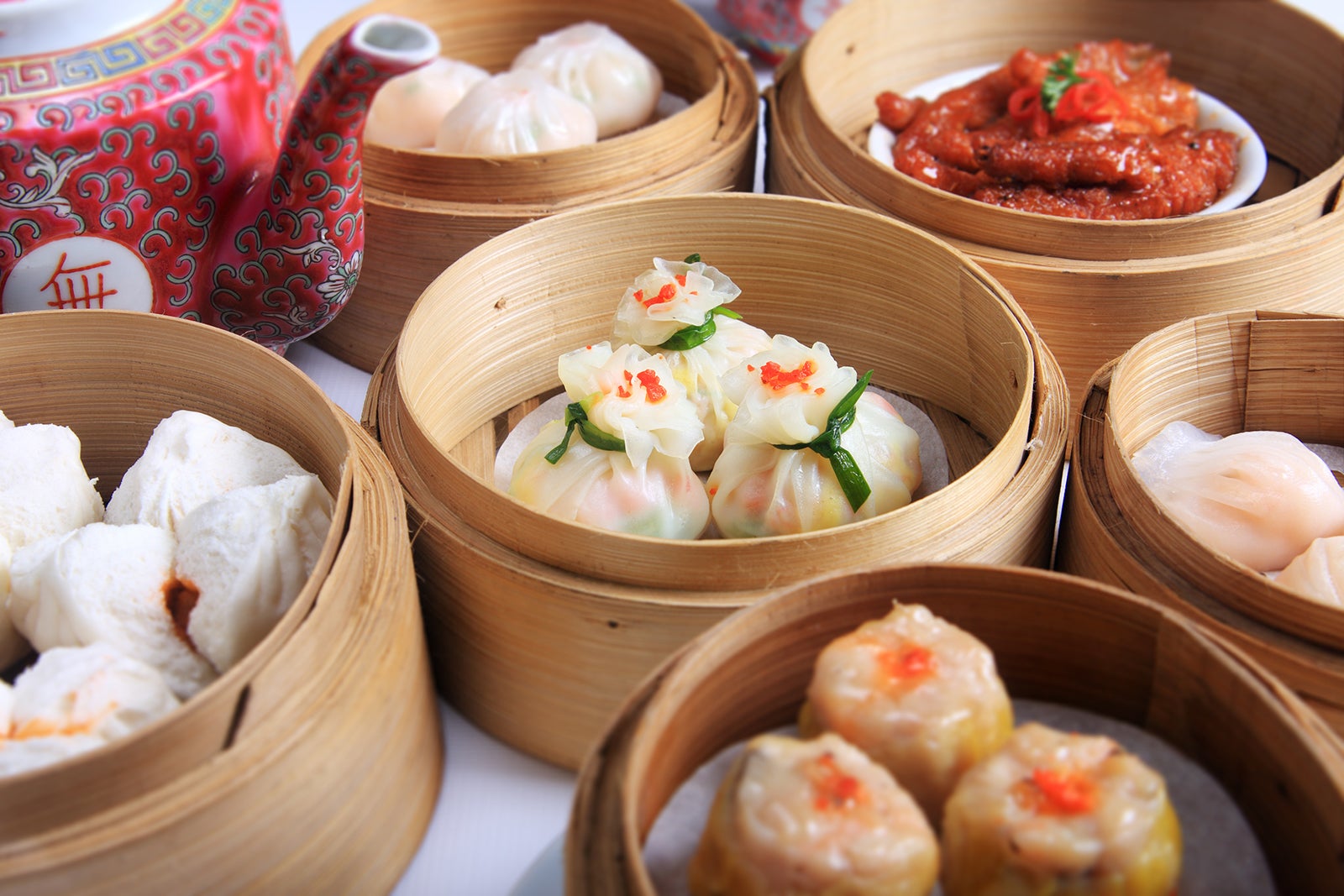 Dim sum is the one of Hong Kong's most popular breakfast (or brunch) meals. When it's raining outside, take the opportunity to find yourself a seat in one of the best dim sum restaurants in town and sample the entire menu. Start with the popular shrimp wrapped in rice dumplings, fried taro cake, and steamed pork buns, and progress onto the real local recipes such as braised chicken feet and tofu skin rolls.
7
Get a fix of culture at a museum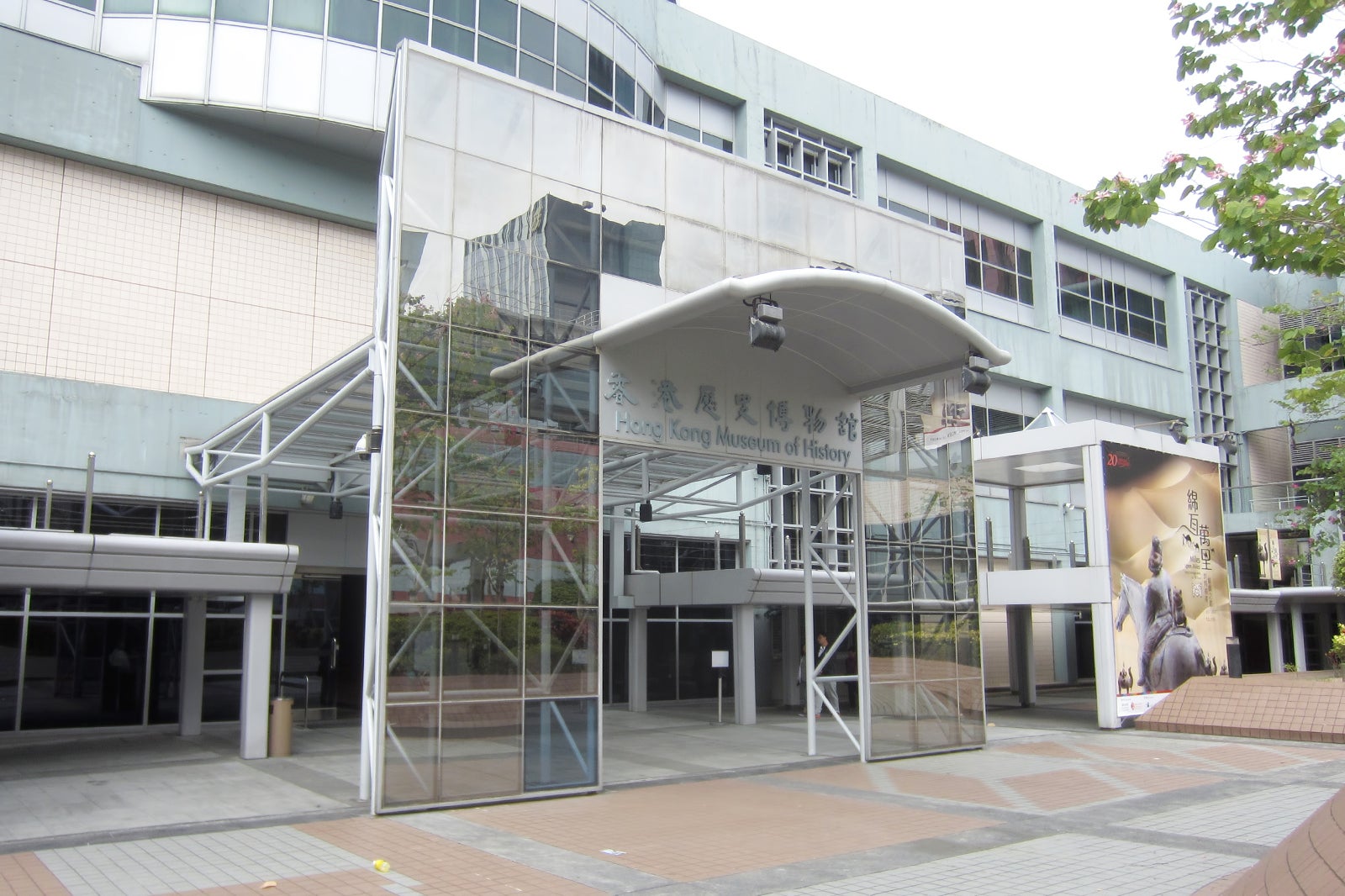 Hong Kong's museums have received massive amounts of cash to renovate and continually improve in recent years, which means that they really are world class. The Maritime Museum in Central and the Museum of History in Kowloon are 2 of the city's finest, which everyone should endeavour to see at least once – whether it's raining or not.
photo by Another Believer (CC BY-SA 4.0) modified
Not all rooftop bars are open to the heavens, and this is a blessing when the heavens decide to open as you can still enjoy a luscious cocktail with a panoramic view – even when it's belting it down! Our pick would have to be Aqua, located on the 29th and 30th floors of the One Peking Building in Kowloon. Protected by a slanted glass partition, the views are stunning in any weather and the food and drink are among the best in Hong Kong.
Read more
Location: 29 & 30F, One Peking, Tsim Sha Tsui, Kowloon, Hong Kong
Open: Daily from 12 pm to 3 pm and from 6 pm to 11 pm
Phone: +852 3427 2288
9
Chinese acupuncture and massage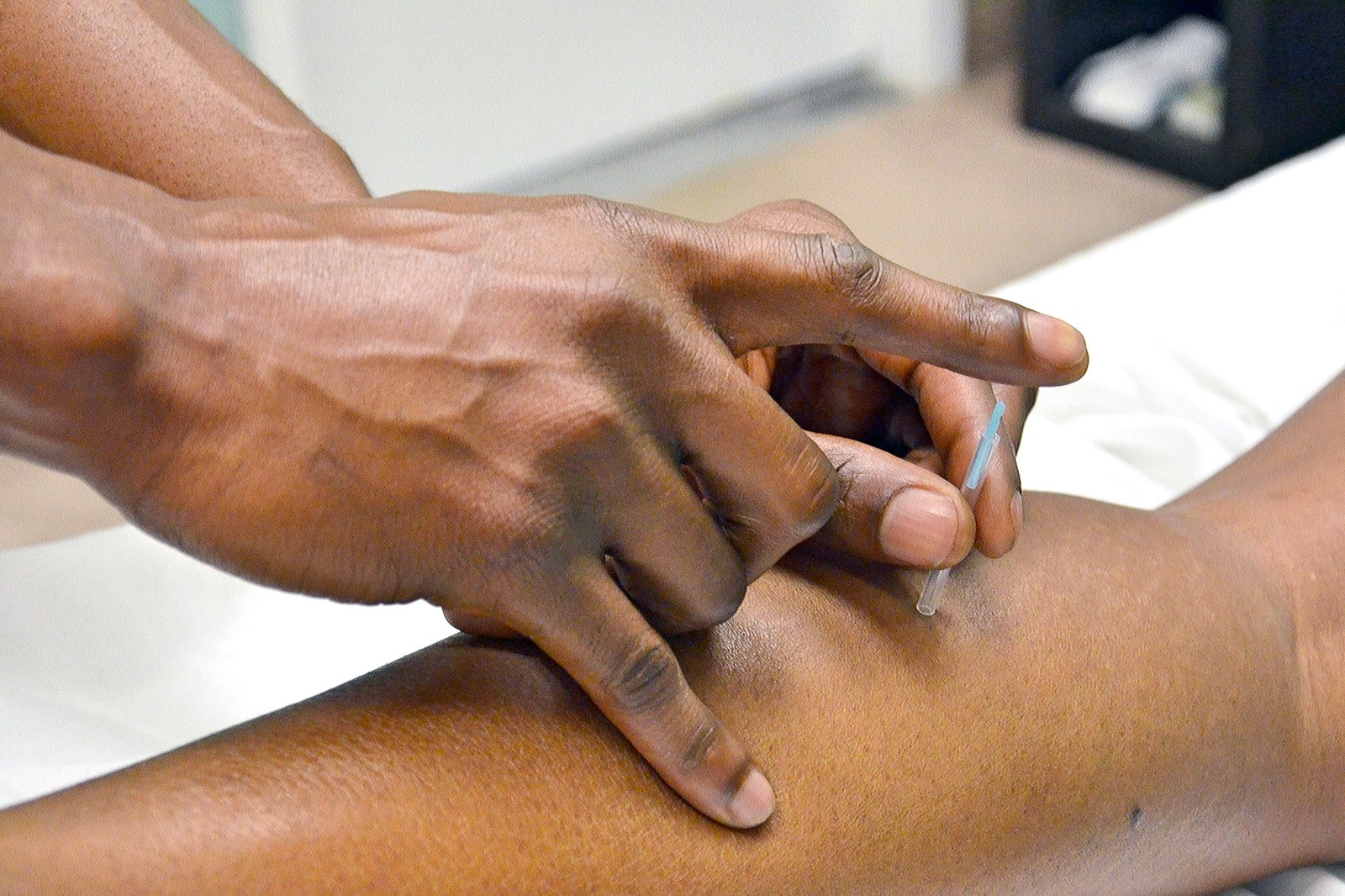 Sure, you could just go to the hotel spa and be pampered with a body scrub and oil massage, but you are in Hong Kong, so why not take the opportunity to get a traditional Chinese acupuncture and massage? While certainly not for everyone, the practice of acupuncture dates back thousands of years and is revered by many as a way to increase vitality, boost the immune system, and cure persistent aches and pains. There are many acupuncture clinics around Hong Kong but we advise researching carefully before choosing. Oriental Health in Central is often recommended.
Location: 27/F, Universal Trade Centre, 3-5 Arbuthnot Road, Central, Hong Kong
Open: Monday–Friday from 9 am to 8 pm, Saturday from 8.30 am to 1 pm (closed on Sundays)
Phone: +852 3904 3369
10
Learn basic kung fu with a Shaolin master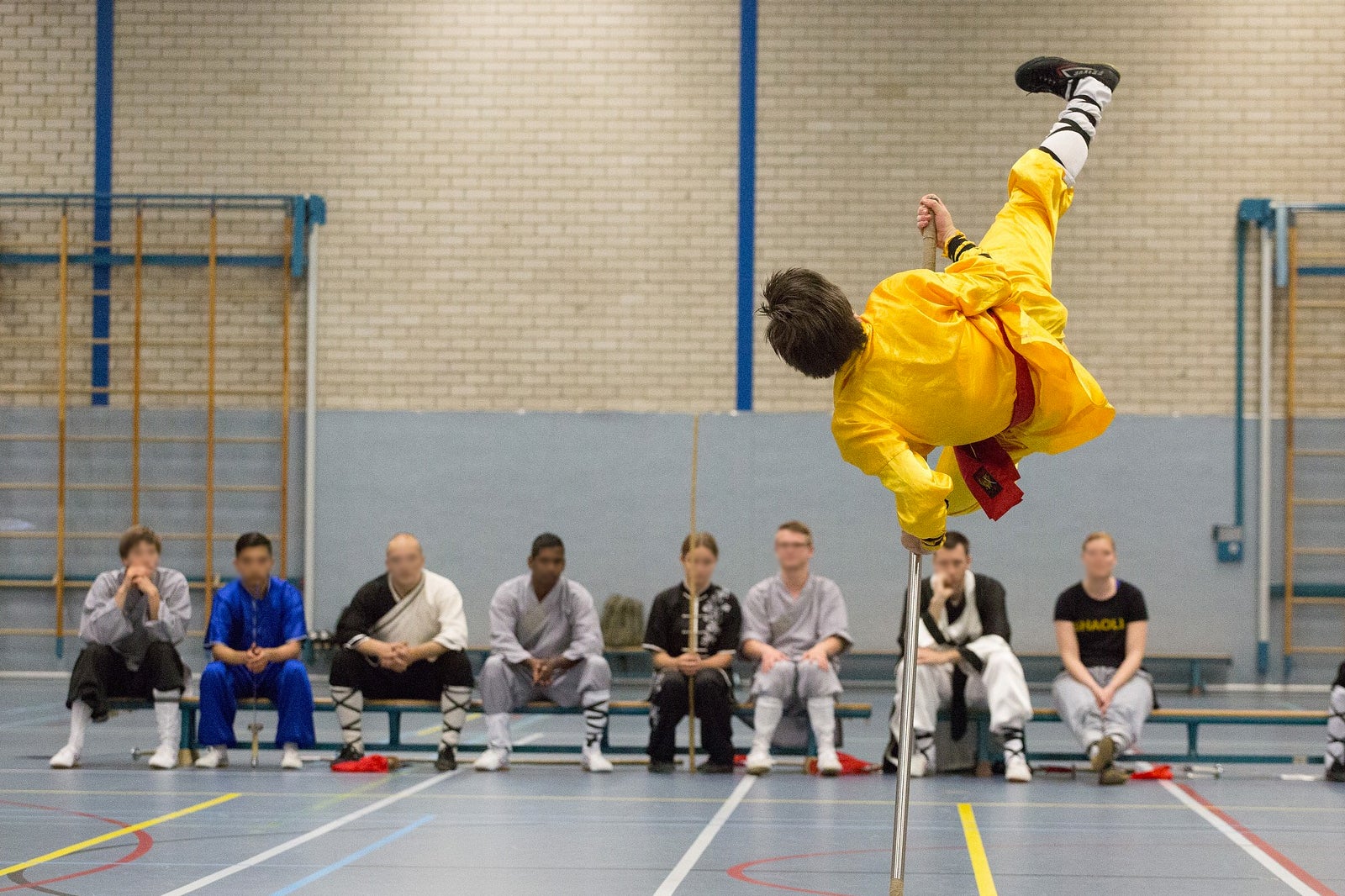 For something more active, head over to Lantau Island to learn basic Kung Fu with a renowned Shaolin master. Focusing on the physical and mental sides of martial arts, this class can be taken by anyone with even a reasonable level of fitness and best of all, no prior experience is necessary. The course is 6 hours long and it's a very friendly and welcoming experience (no one is expecting you to be the next Bruce Lee). You can enjoy a vegetarian meal and visit a local temple as part of the package. The Hong Kong Shaolin Wushu Culture Centre is located on Lantau Island and is open to anyone over the age of 8 (longer classes are also available).
Location: Shek Tsai Po, Tai O, Lantau Island, Hong Kong
Phone: +852 2985 8898