The Sky 100 Hong Kong Observation Deck occupies the 100th floor of the International Commerce Centre (ICC). Located in Kowloon, this fully indoor viewpoint boasts panoramic views of Hong Kong Island and Kowloon, as well as the sprawling suburbs of the New Territories and beyond. On a clear day, you can even see all the way to China.
The observation deck is often packed with tourists throughout the day – screens display the Hong Kong cityscape on clear, sunny days, along with advanced telescopes pointing you to prominent landmarks. It's possible to see pre-recorded night scenes, including Chinese New Year fireworks displays.
Sky 100 Hong Kong Observation Deck - one of the highlights of 20 Best Things to Do in Hong Kong and 10 Best Panoramic Views in Hong Kong (Read all about Kowloon here)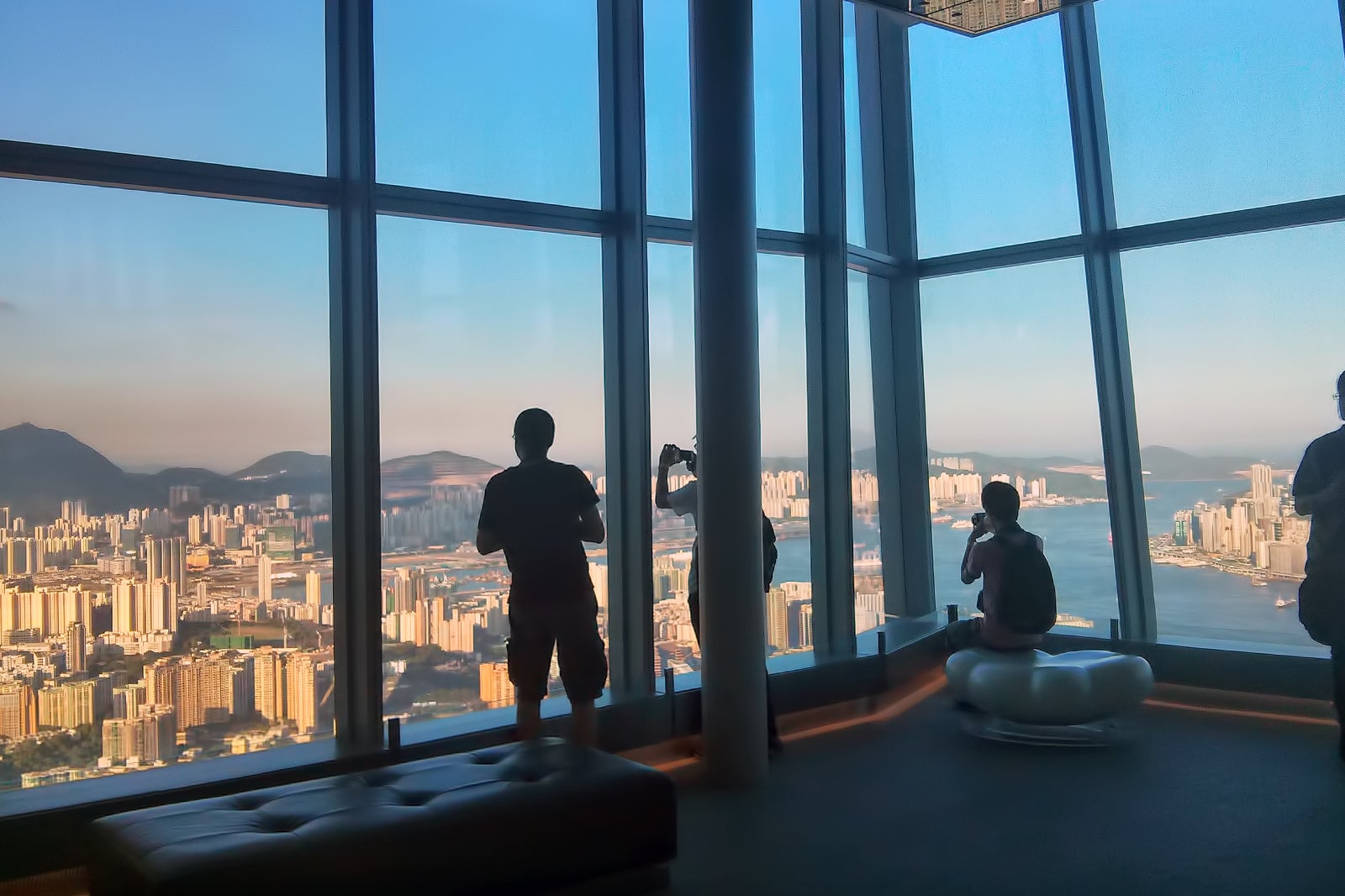 Enjoy Hong Kong's skyline from Sky 100
A free Sky 100 app allows you to take animated photographs in a variety of incredible situations (free Wi-Fi is available). If you want to capture the moment, there is the option of having a professional to take a photo of you with a view of the city, at 393 metres above sea level.
Sky 100 Hong Kong Observation Deck is built above Elements Shopping Mall and Kowloon MTR Station. High-speed elevators whisk you to the 100th floor of ICC within 60 seconds – be prepared for your ears to pop.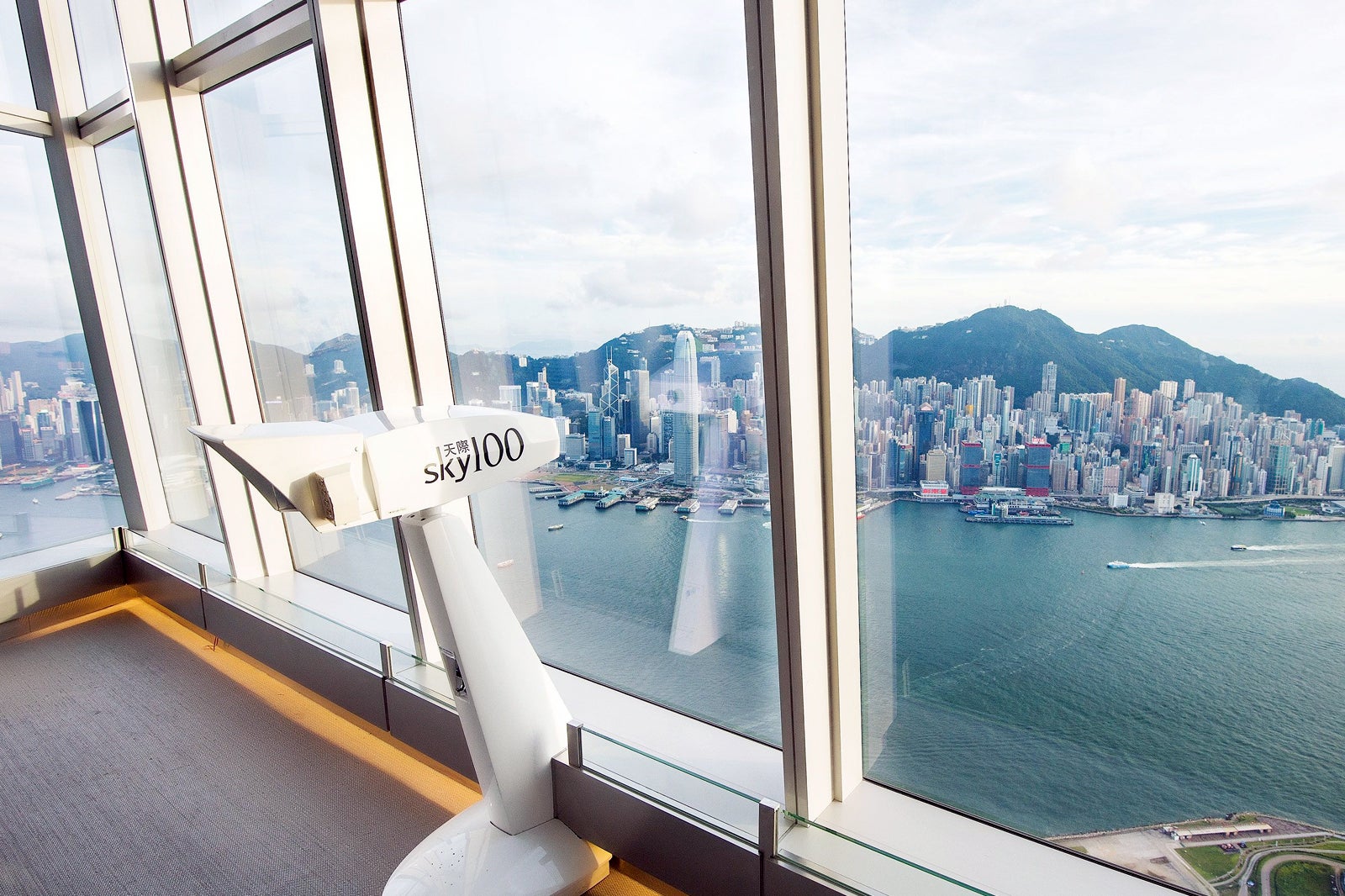 Standard tickets cost around HK$188 (HK$169 for online booking) per adult and HK$128 (HK$115) per child between 3 and 11 years old. Couples who prefer to visit the observation deck in the evening can opt for Sky 100's Night Package for 2, which costs HK$240 (online booking only). Read more...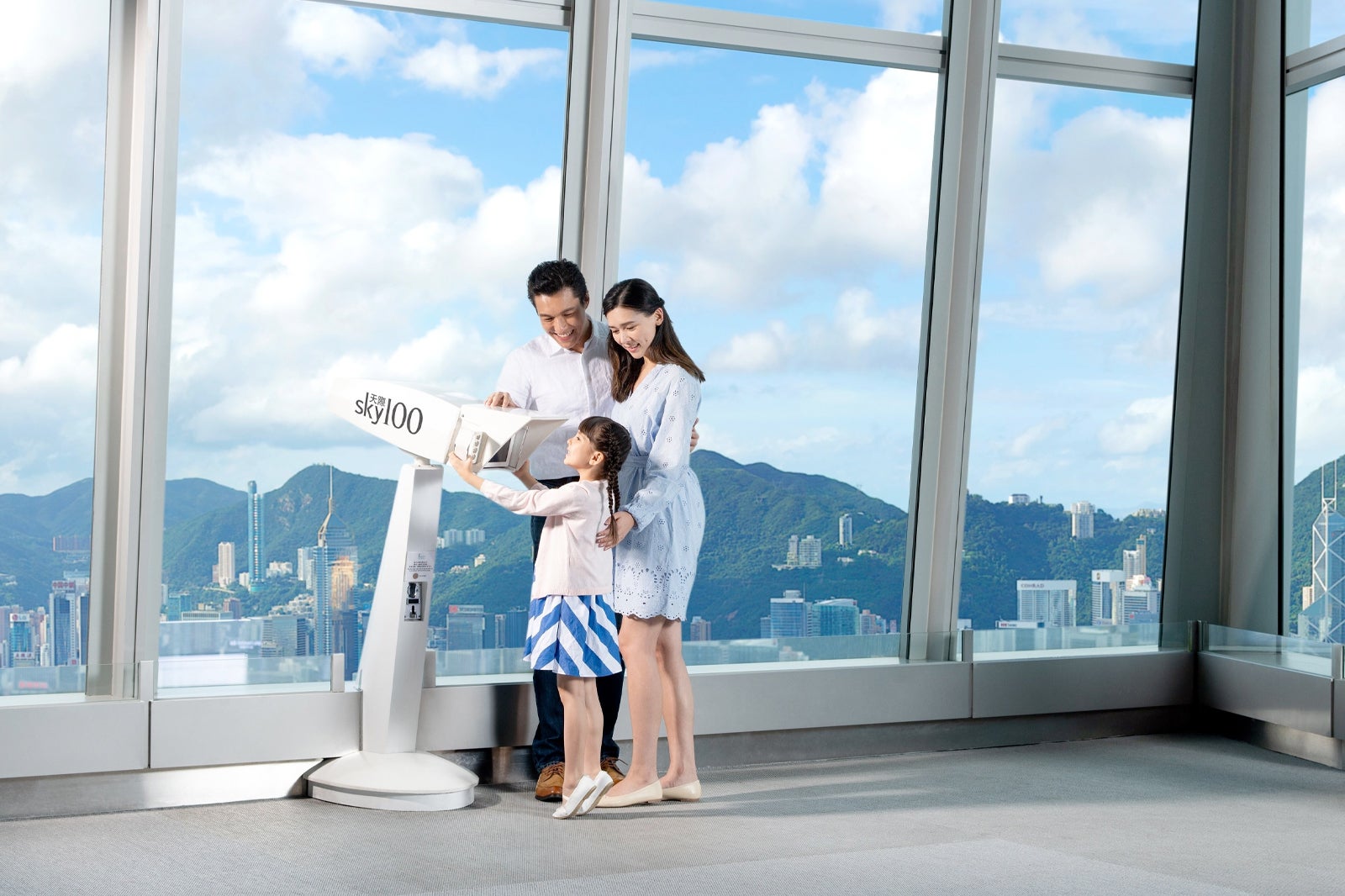 Sky 100 Hong Kong Observation Deck
Location: 100/F, International Commerce Centre, 1 Austin Road West, Kowloon, Hong Kong
Open: Sunday–Thursday from 10am to 9pm, Friday–Saturday from 10am to 10.30pm
Phone: +852 2613 3888
Back to top