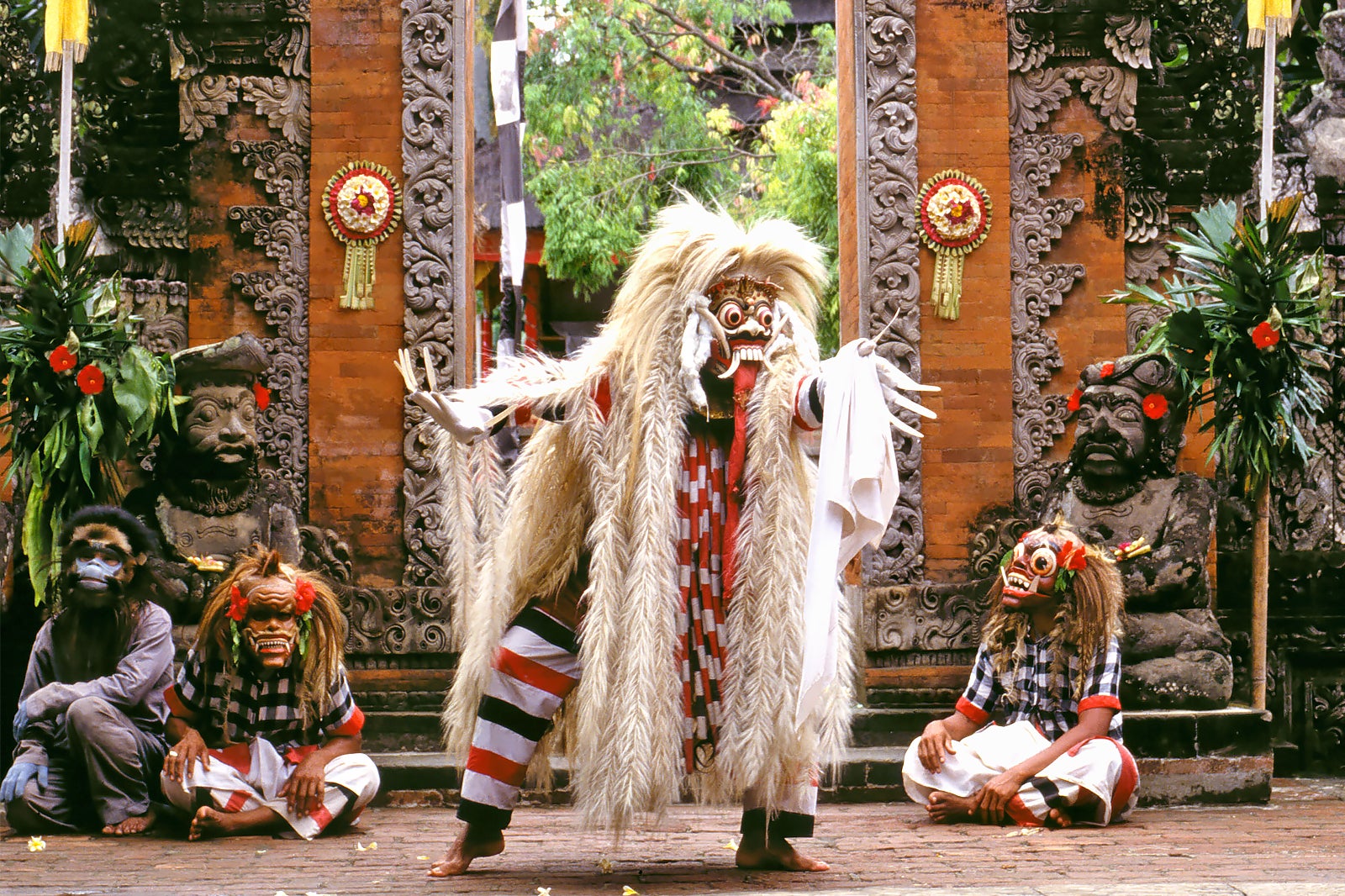 The Barong and Kris dance is one of the island's most iconic dance-dramas, on par with the Legong and Kecak dance performances. It brings the 12th-century classical tale of good versus evil known as Calon Arang to life on stage. The Barong, a benevolent spirit in a beastly form must protect a kingdom against the vengeful wrath of the widow and witch queen, Rangda.
A team of 2 male dancers work out the movements of the heavily ornate Barong costume, while a supporting cast portrays monkeys, priests and village men. Daily performances are shown at various venues throughout the island's main tourist areas – the most popular being at Batubulan in Gianyar, and in the Denpasar suburbs.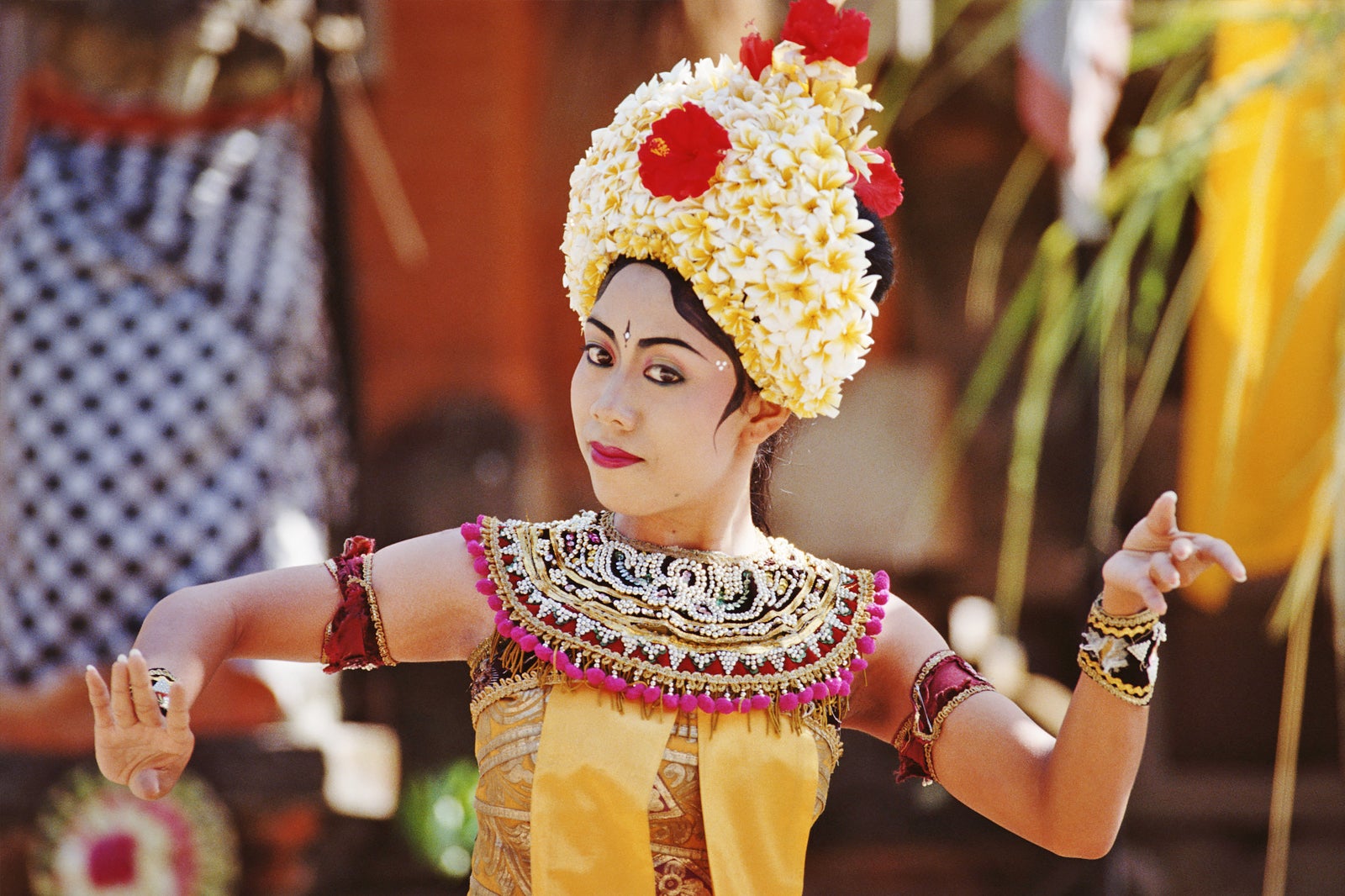 How a Barong and Kris dance show goes
Barong and Kris dance shows are managed locally. They're performed by local villagers and are always accompanied by a live gamelan orchestra. Pamphlets containing synopses are handed out at the ticket booths prior to the start of the show. Otherwise, it can be difficult to follow the story as the scenes unfold, due to the lack of narration.
Normally, vibrant gamelan overtures begin as the audience is seated, then the drama unfolds, with dancing monkeys entering the stage, playfully teasing around the orderly and peaceful forest, and with the Barong that later enters the scene. This peace is disturbed by troublemakers who turn out to be disciples of Rangda, and a scuffle ensues.
It turns out that Rangda has set out to spread her reign of black magic by recruiting more followers, who turn into malevolent beings themselves. Even palace guards submit to her black magic. The Barong tries to defend the kingdom and faces off with Rangda, who brandishes her main weapon: a magical white cloth that casts malevolent spells with each swoosh.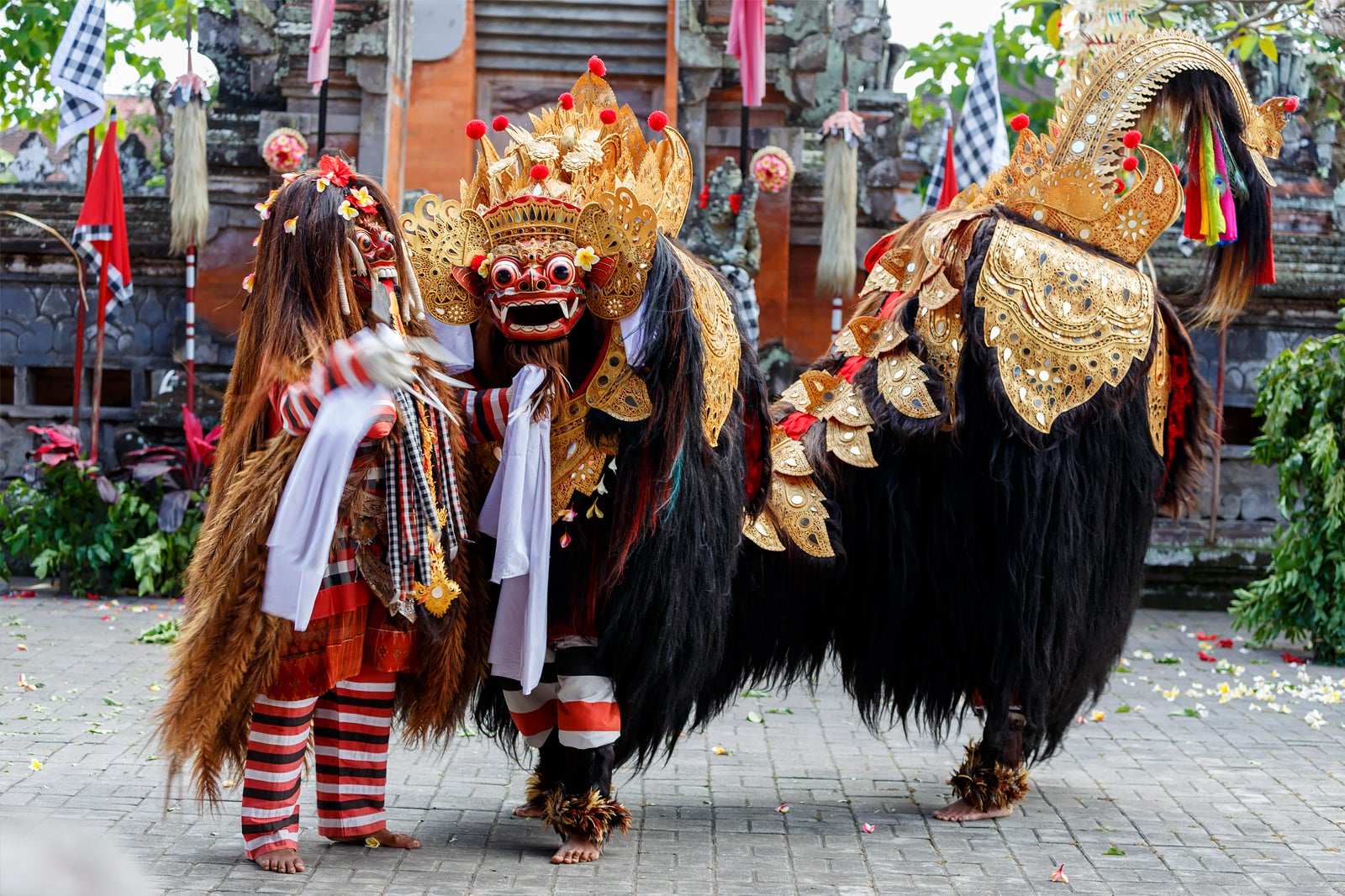 Where can I watch the Barong and Kris dance?
The climactic scene has the palace guards in a trance, turning on themselves by screaming and stabbing their chests fiercely with their kris daggers, but without harm due to the black magic. Barong comes to the rescue, lifting the spell off all those inflicted, and a priest comes around sprinkling holy water to fully revive the kingdom as the famine subsides. Rangda is defeated. Versions vary throughout each performance venue.
Shows last between 45 minutes and an hour, and the end of the show usually features photo-taking onstage with the performing cast in their full costumes, or with members of the gamelan orchestra. Dances show once daily, usually in the mornings between 9.30am and 10.30am. Due to the kris self-stabbing scenes and sometimes a bit of naughty 'Balinese humour' innuendo thrown in by the monkey characters, we wouldn't recommend it for kids.
Popular venues showing the Barong and Kris dance in the village of Batubulan include Putra Barong, Sahadewa Barong Dance and Barong Dance Jambe Budaya. Elsewhere, there's Barong Dance Uma Dewi and Sari Wisata Budaya in Denpasar.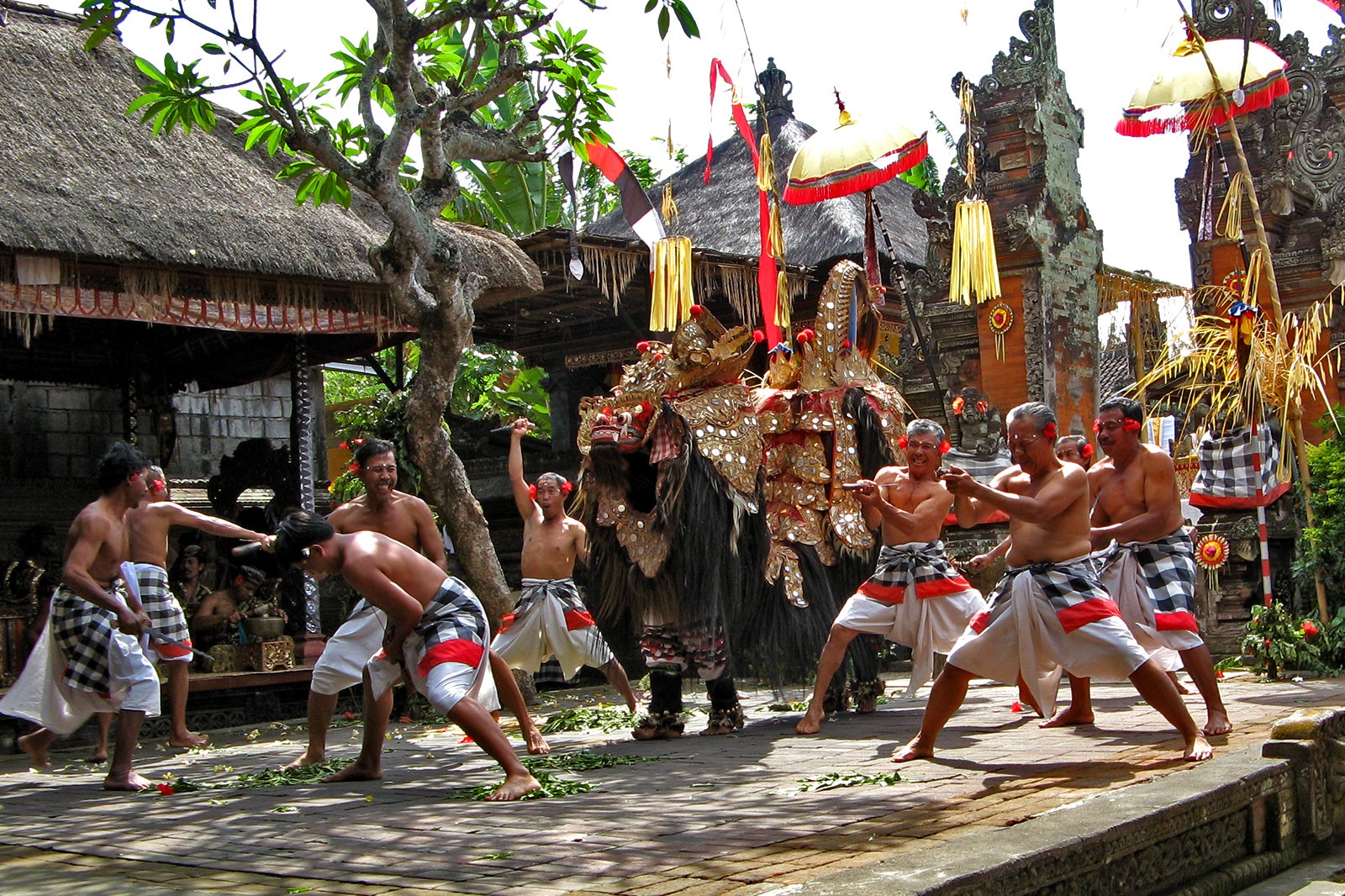 Back to top