Getting Around Bali
Bali Car Rental, Motorcycle Rental, Buses and Taxis
Getting around Bali is relatively easy. You can easily wave for a taxi on the streets of Bali's major beach resort areas. For more convenience, you can rent or charter a car. Some budget ways to travel in Bali include public buses and you can also ask your concierge for shuttle transfer services.
If you really want to see the sights and make the most out of your time, a well-organised tour is an excellent way to go. Motorcycles give you the freedom to explore at your own pace – be sure you have insurance and an international license, as well as remember to wear a helmet. Here are ways to get around Bali to fully enjoy the island.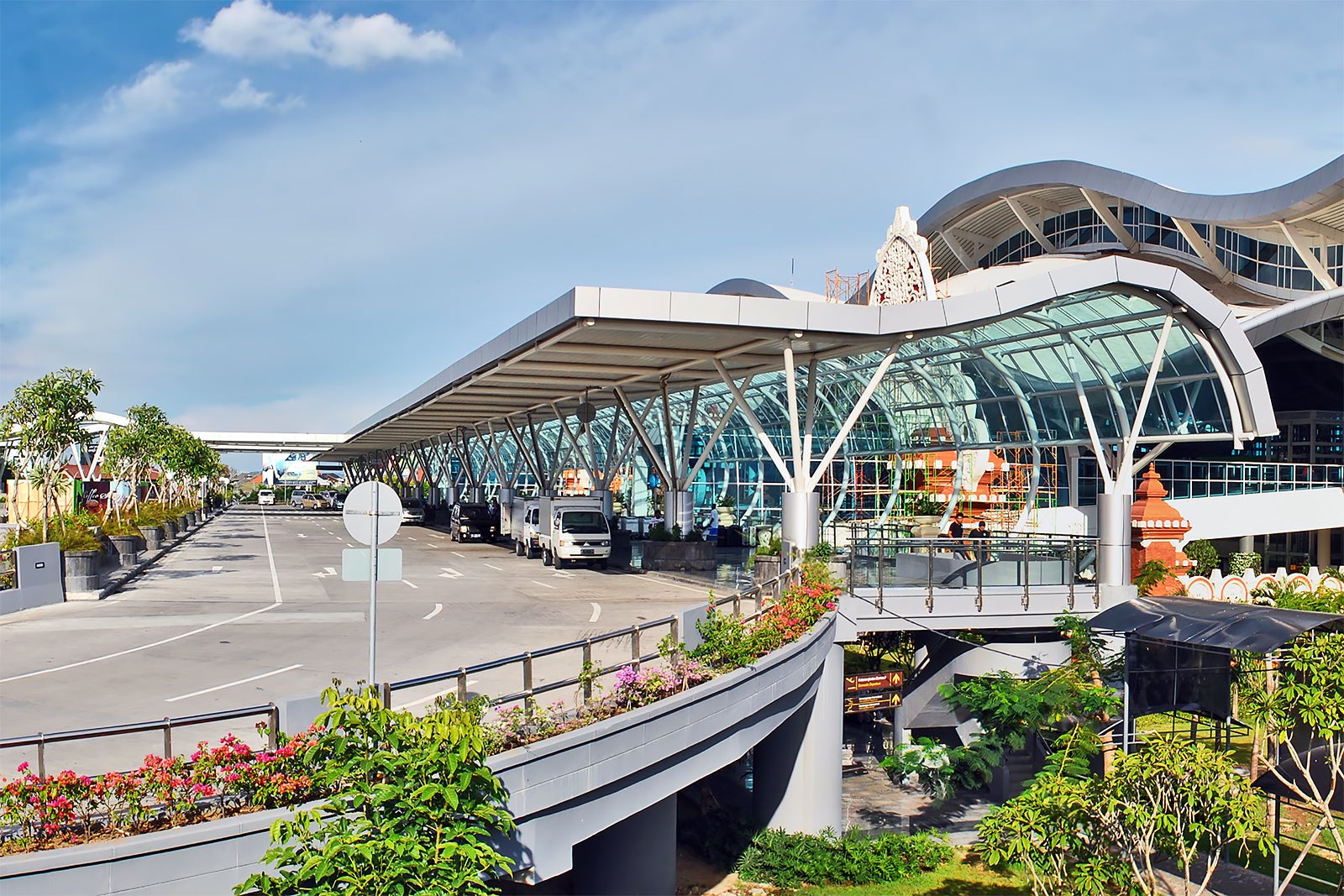 Getting to your hotel is usually the first thing on your mind the moment you land at Ngurah Rai International Airport. Airport transfer services solve the hassle of finding a random taxi, saving precious time that can be better spent at the beach. Booking airport transfers ahead of your arrival and departure will provide you with a peace of mind.
You can arrange for your transfer in advance, be it a shared shuttle service that allows you to save up so you can spend more at the poolside bar, or a private option in a standard car or minivan. Whatever means you choose to get around, you're in for an easy transition before your Bali holiday can truly begin.
photo by Ya, saya inBaliTimur (CC BY-SA 2.0) modified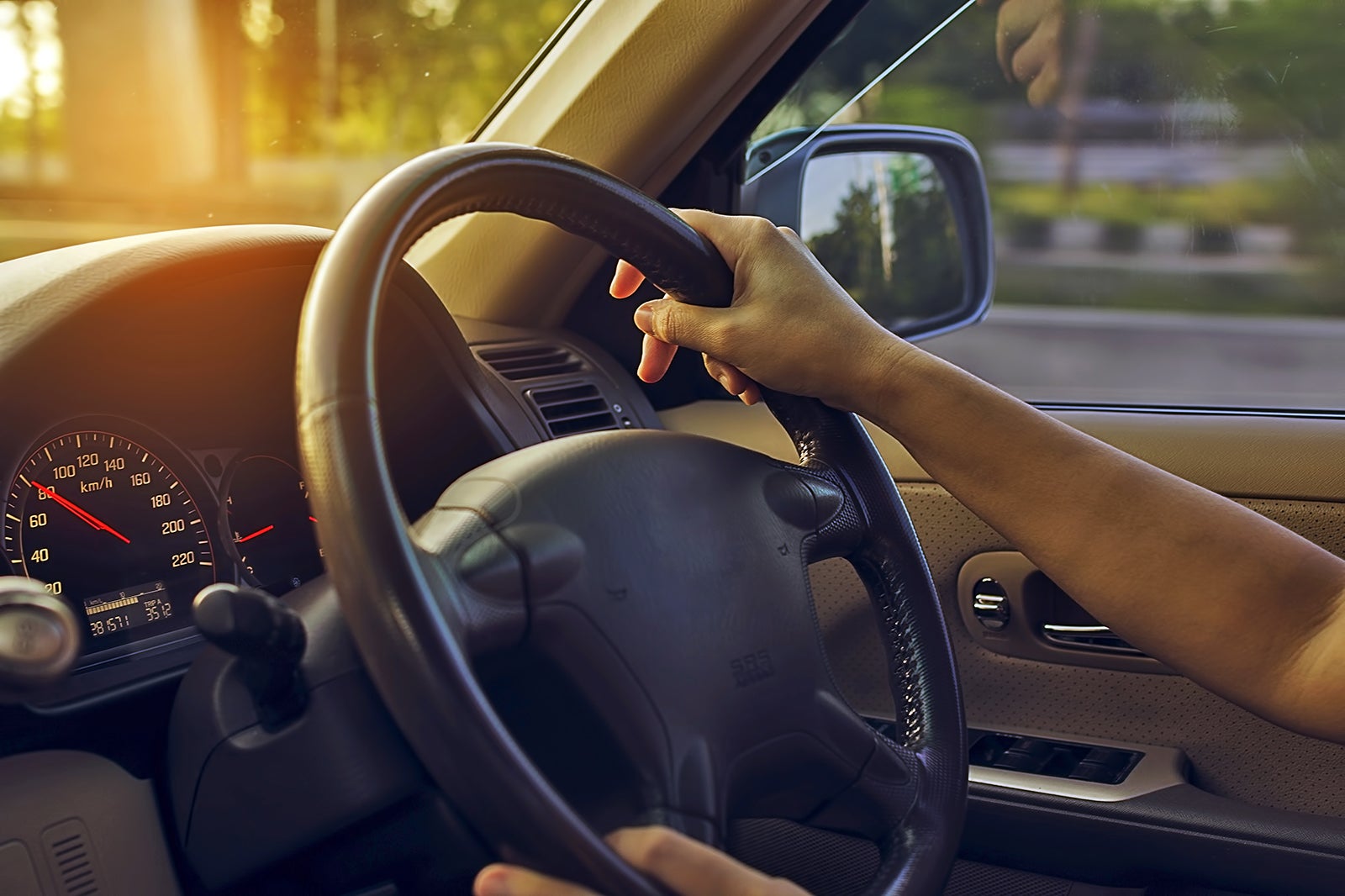 Cars are the most common and viable ways of getting around Bali. Driving on your own lets you freely explore the island, and at a lower cost compared to taxi rides. You'll need an international driver's licence to drive in Bali, or it may invalidate your insurance. Driving in Bali can come as a shock to first-time visitors due to the number of motorbikes and free-wheeling nature of traffic.
A hassle-free way of getting around the island is by renting a car with a driver, and even better, with a guide. You'll be able to sit back and enjoy your journey from point A to B, and anywhere in between.
Read more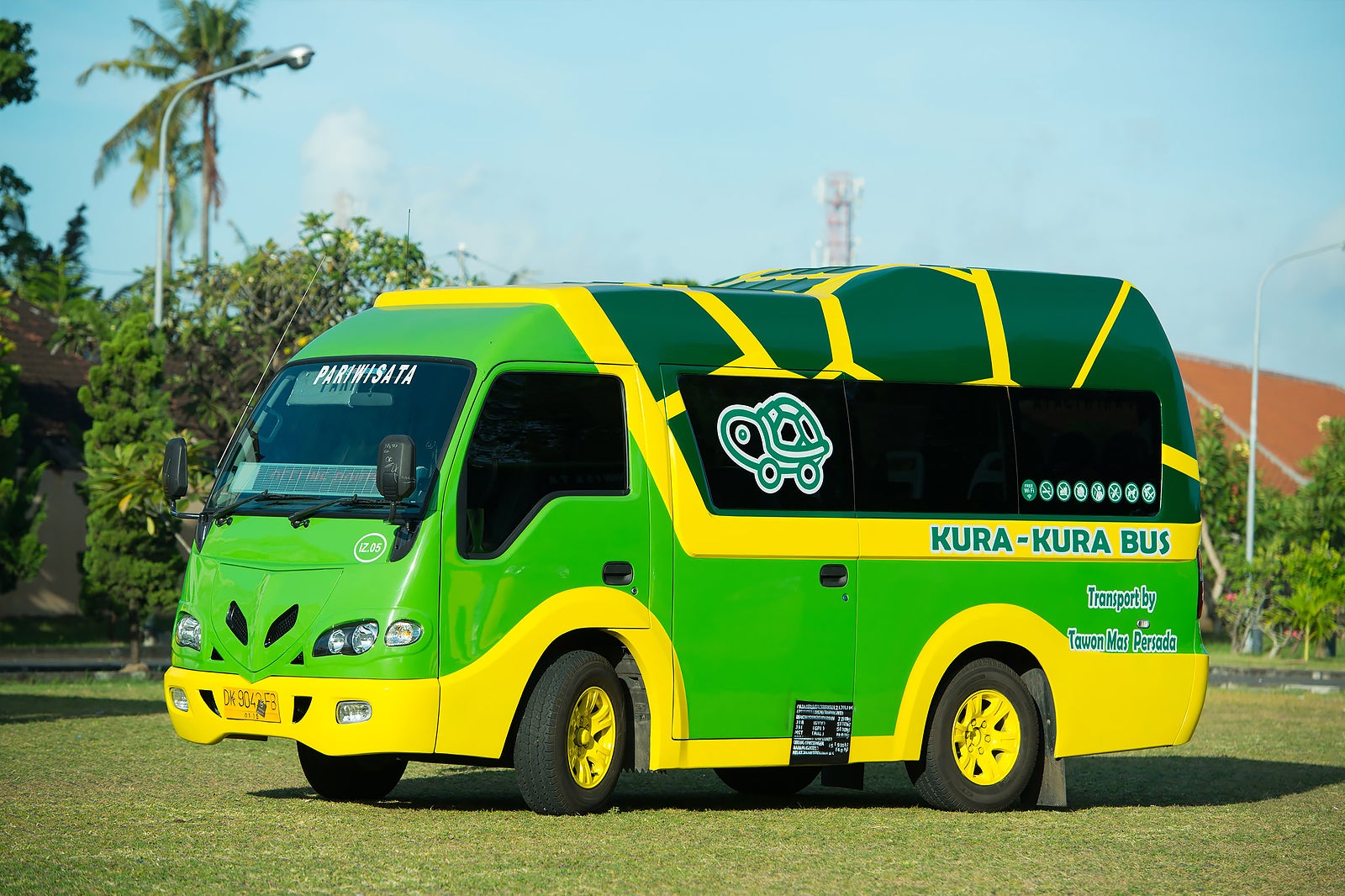 Shuttle buses are a great choice for travelling along Bali's main tourist routes, allowing for faster, more comfortable and convenient rides when compared to riding a bemo (open-air minibus). Companies such as Kura-Kura Bus are fully air-conditioned and offer free Wi-Fi.
Bus routes across the island add to the convenience of using this service. There are 8 lines, each covering different stops within Kuta, Legian, Seminyak, Sanur, Jimbaran, Nusa Dua and Southern Nusa Dua, and Ubud. The network allows you to discover the highlights along the routes at your own pace and only those that appeal to you most.
photo by Kura Kura Bus (CC BY 2.0) modified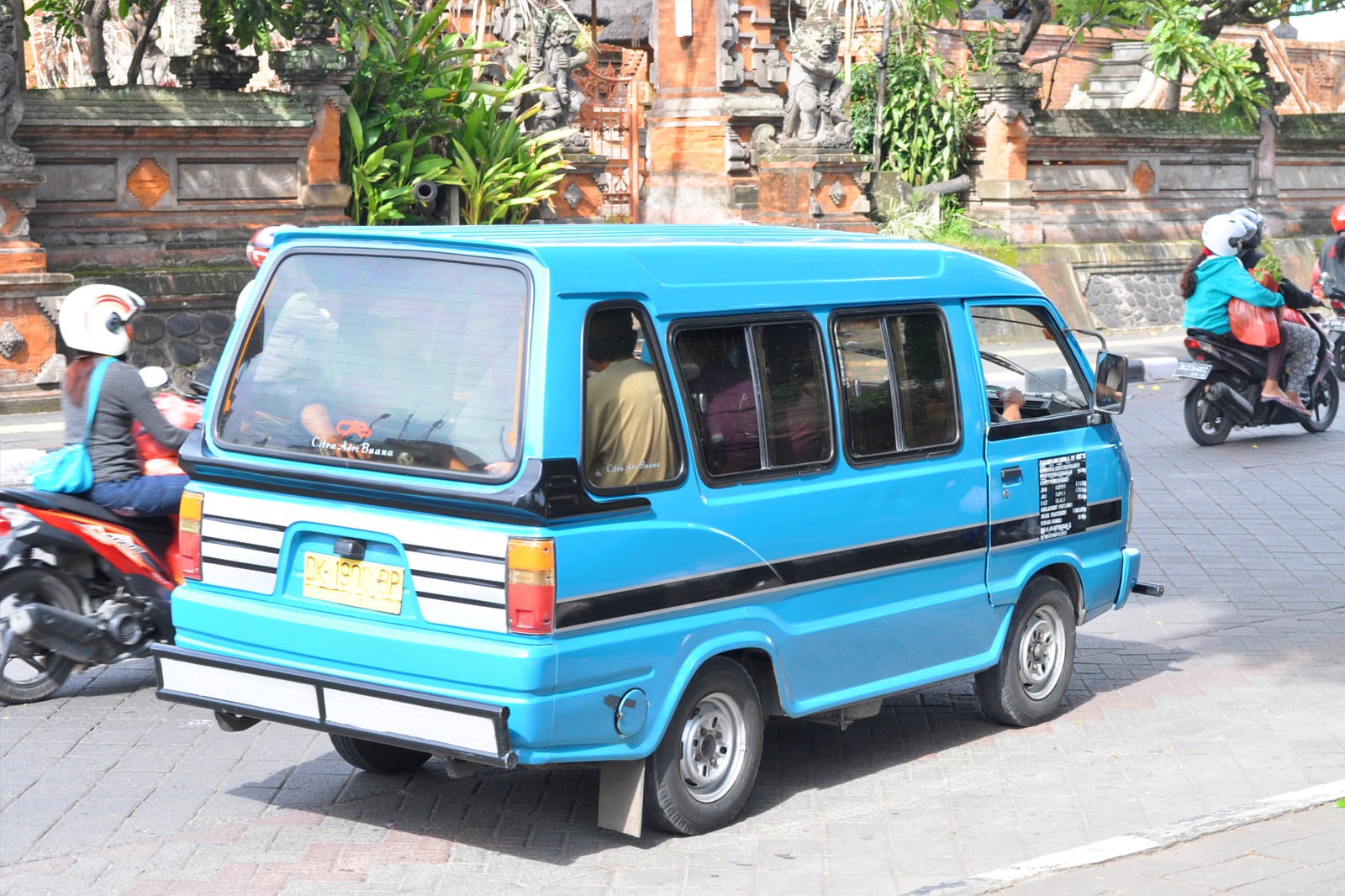 The budget-friendly bemo is Bali's main public transport. Almost every town has a central parking lot of some sort. Denpasar is where the main hub is located, while Gilimanuk, Singaraja, Amlapura and Gianyar have major regional terminals. You can get from one corner of Bali to another on these open-air minibuses.
It's quite impossible to be exact about fares, and unfortunately, most foreign visitors are often overcharged. It's a good idea to observe the amount other passengers are paying. It's also normal for a bemo to depart only when it's fully occupied.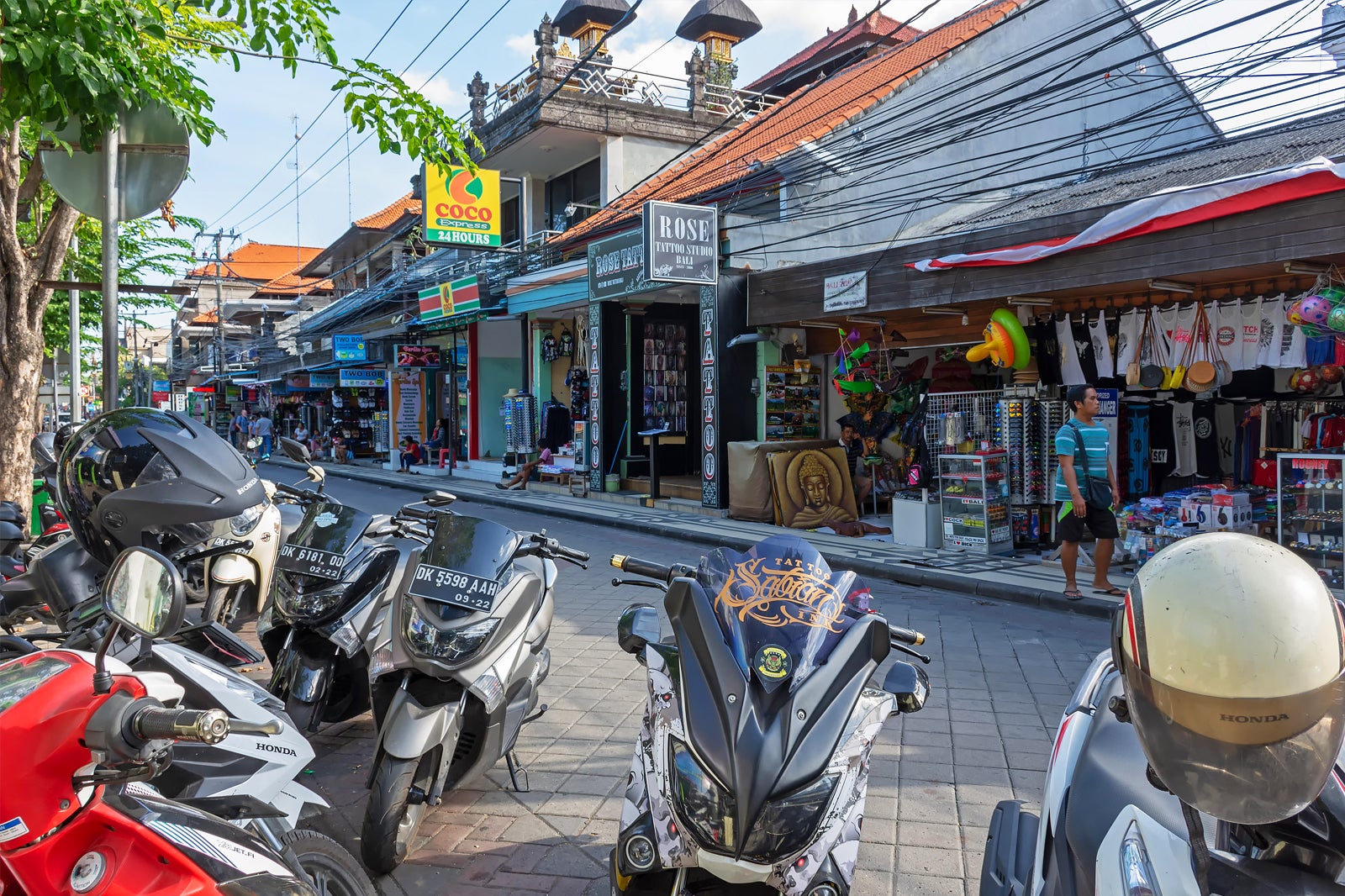 Renting a Bali motorcycle normally includes insurance and some petrol. Exploring the corners of Bali on a moped – or a dirtbike for experienced motorcyclists – can be more convenient and faster than a car. Remember to check the motorcycle thoroughly before renting it. Most importantly, ride safely and sensibly. Helmets are compulsory, of course.
If your international license doesn't cover motorbikes, try to get a local 3-month licence that's valid for Bali, Lombok and Sumbawa. You can expect assistance for obtaining licenses from the person renting out the bike, but be prepared to pay extra cash for the additional service.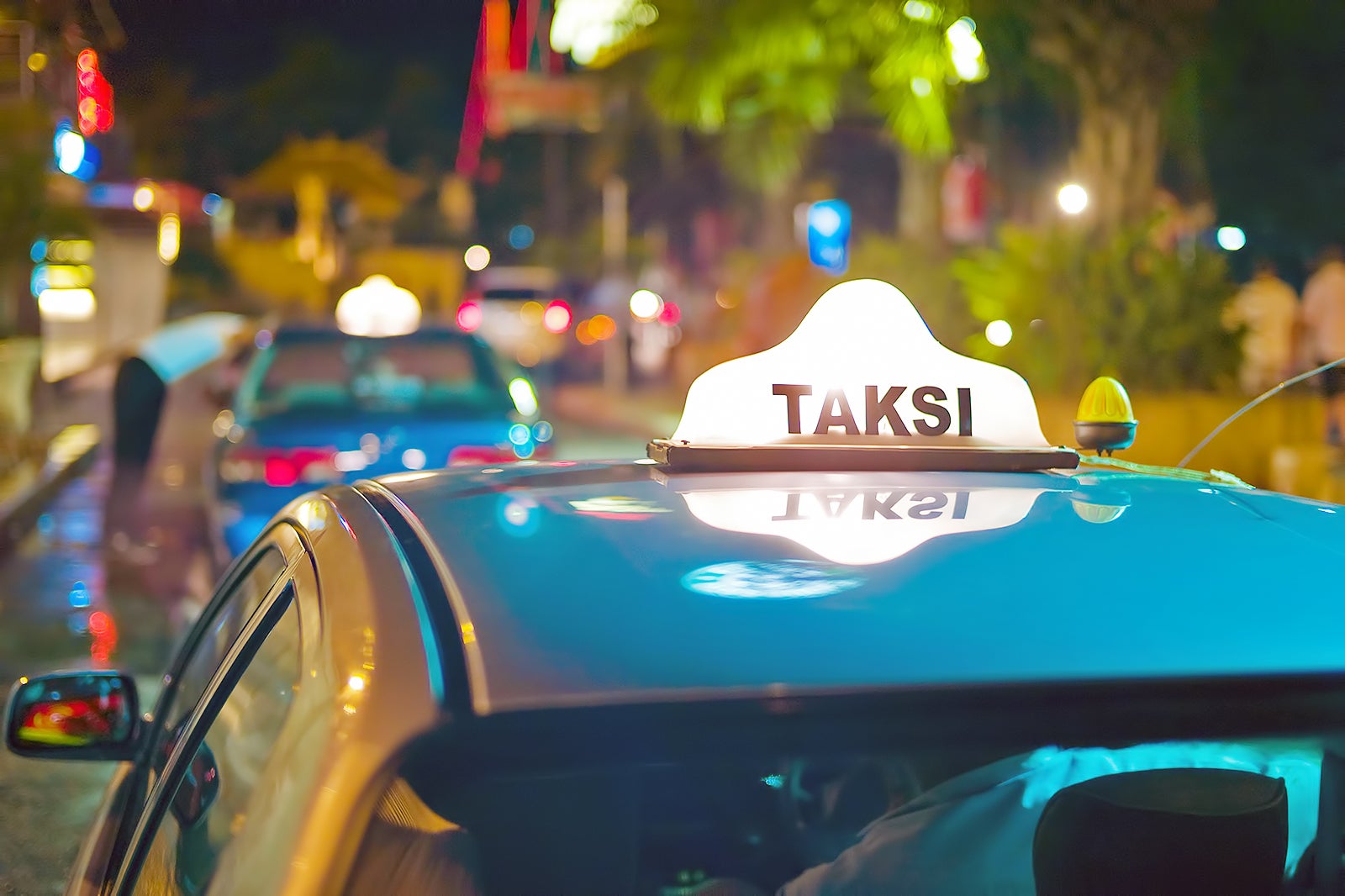 You can find many metred Bali taxis operating around Denpasar, Kuta, Sanur, Ubud, and Nusa Dua. Finding a taxi is extremely easy as they usually cruise along the main road and occasionally beep at potential customers. Try to use the metred ones if possible. If you need to use a non-metred taxi, it's good to agree on the price before hopping in.
There is also the option of renting a private car with a driver, but there are no fixed rates. Negotiation is the key. Note that these 'freelancers' aren't actually authorised to do so.
Read more
Back to top