9 Best Things to Do After Dinner in Sorrento
Where to Go in Sorrento at Night?
Sorrento is filled with excellent restaurants for waterfront dining and delicious Italian food, but the night doesn't end there. You can have just about any type of evening you wish, from relaxing strolls along the coast to shopping to bars and nightclubs with creative cocktails.
Whether you want a romantic evening, a memorable family night, a singles experience or anything in between, here some ideas on where to go at night and great things to do after dinner in Sorrento.
1
Passeggiata in Sorrento
An unwinding activity after sunset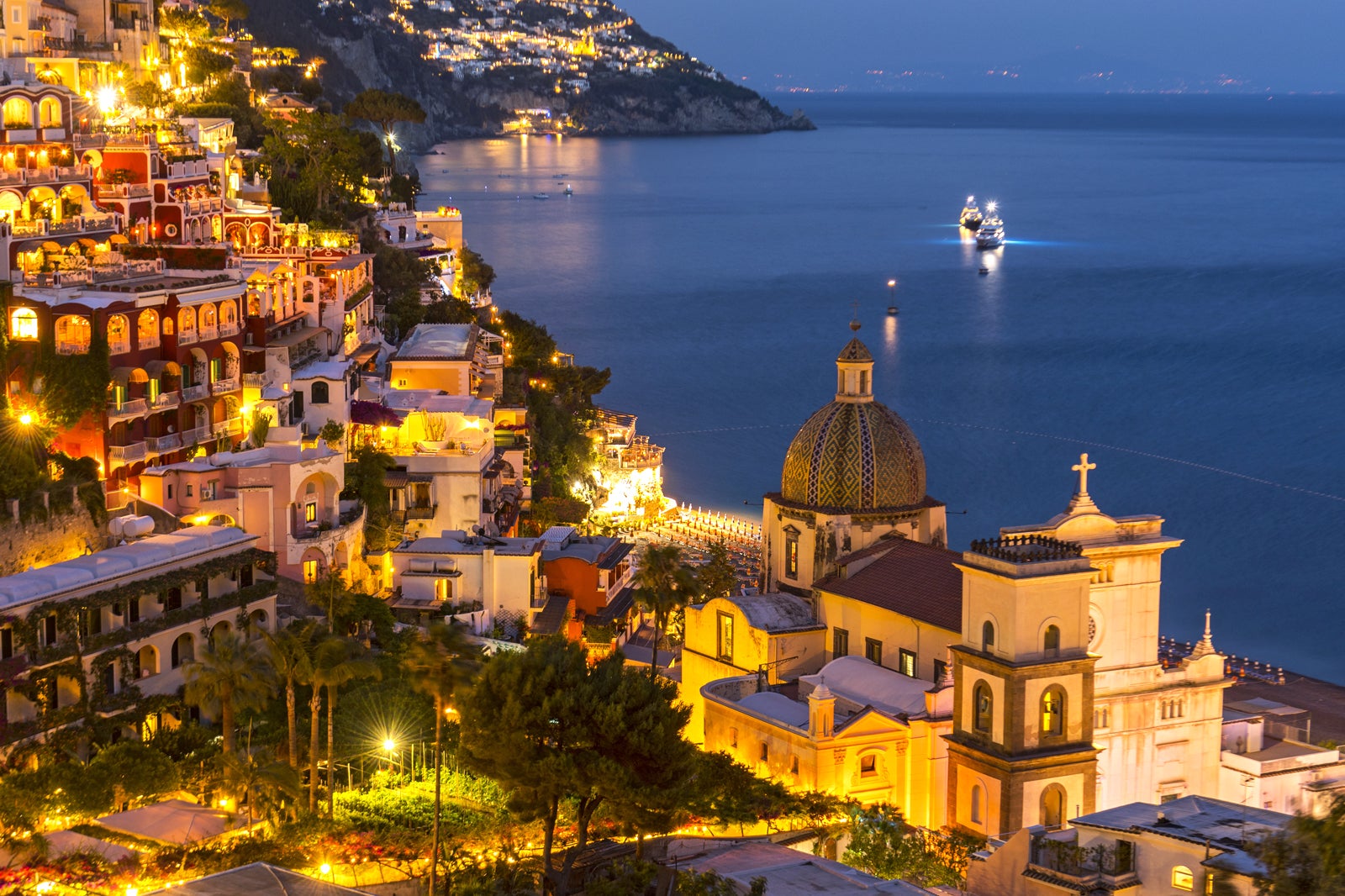 Nightlife
Couples
Families
Photo
Temperatures in Sorrento drop when the sun starts to set, making it cool enough for relaxing strolls, locally referred to as passeggiata, in the city centre. Most of the restaurants and shops remain open until late, so you can get some shopping in or grab an ice cream and watch the sunset.
It's also a lot quieter in the evenings, so you can immerse yourself in the personality and atmosphere of Sorrento without the crowds. You could stick to the city centre or venture into the off-the-beaten-track places to see what you come across.
2
Sorrento sunsets
Catch one of the town's most spectacular moments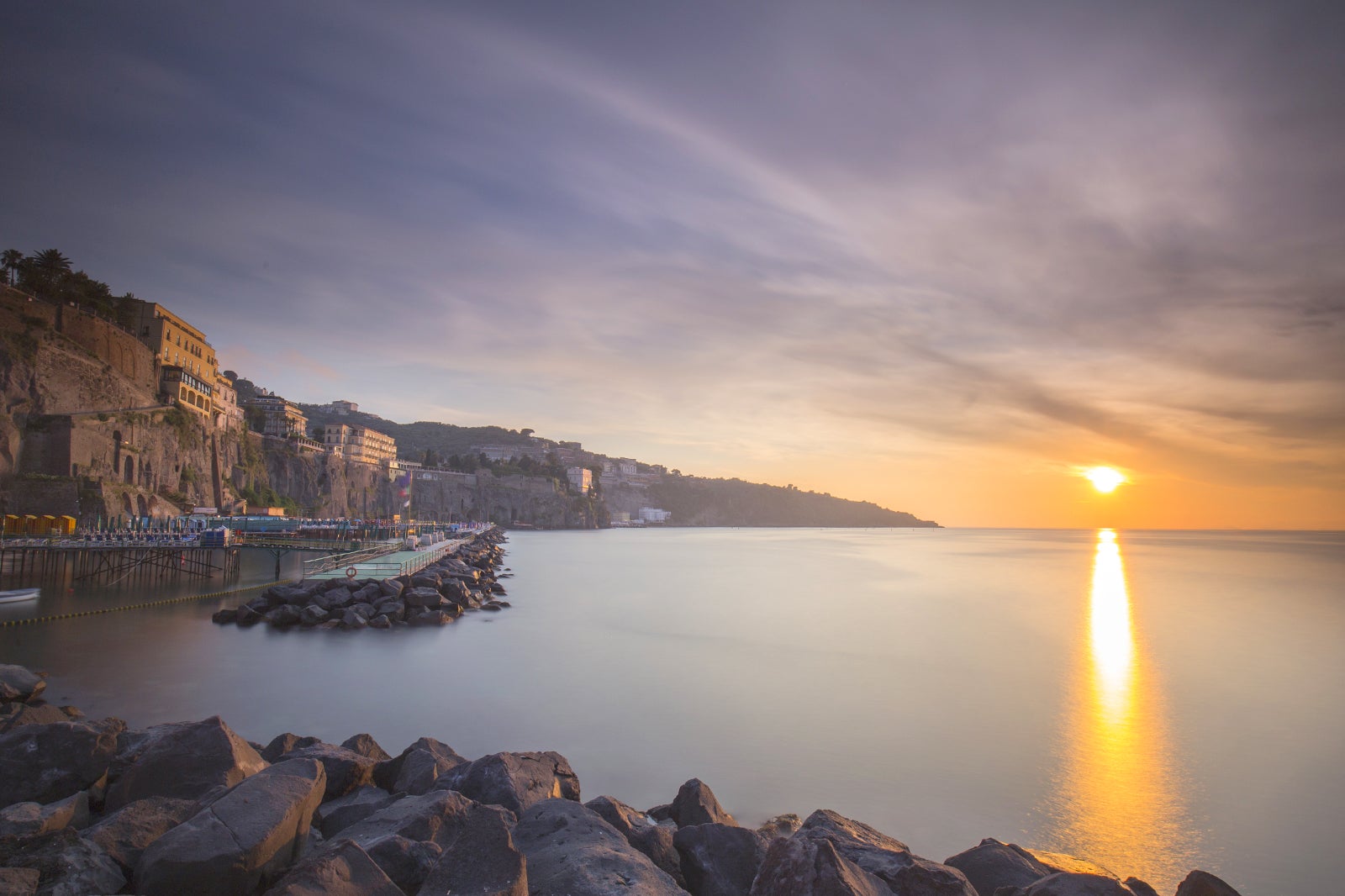 Nightlife
Couples
Families
Photo
Sorrento's sunsets are truly spectacular. With the mountainous coastline and charming villages and buildings perched on cliffs, Sorrento's landscape is ideal for a picture. With the colourful sunsets over the turquoise seas, the landscape is bathed in fading light for an unforgettable view.
You can take in the sunset on your walks along the coast, by taking a scenic drive or booking a sunset boat cruise. Even if you choose dinner or drinks on a terrace, you could still be treated to one of Sorrento's most magical moments.
3
Cafés in Sorrento
Sip away while taking in scenic views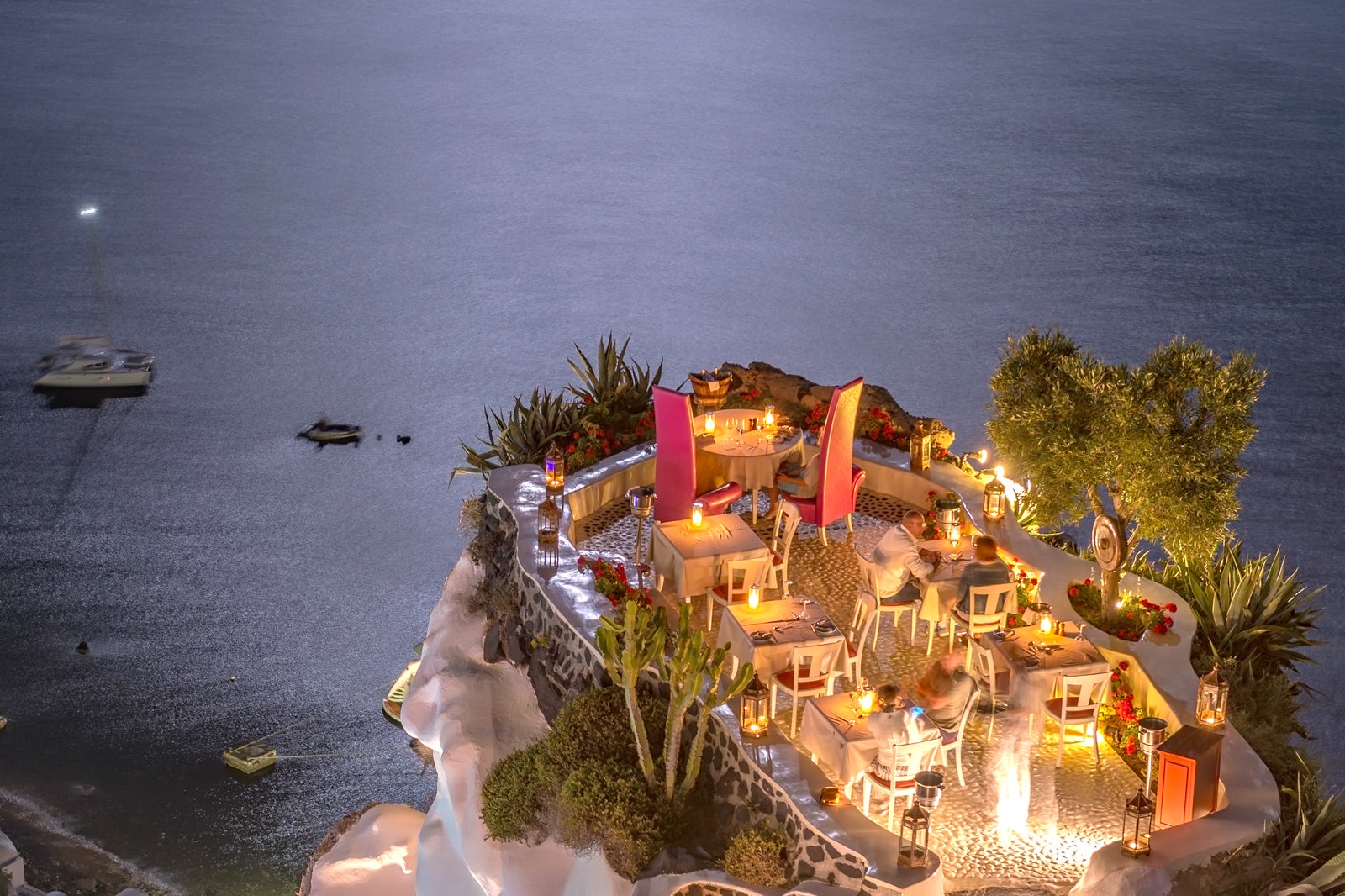 Having a drink at a café is a great way to unwind at the end of the day and into the evening in Sorrento. Aperitivos are available with and without alcohol, so you can relax and have a quiet evening watching the activity in the city.
Many cafes with terraces are centred around the town square, so you can see the people going about their night. Keep in mind that many people in Sorrento dine late, so you could even have an aperitivo before dinner.
4
Marina Piccola
Enjoy a stroll and watch the city lights come to life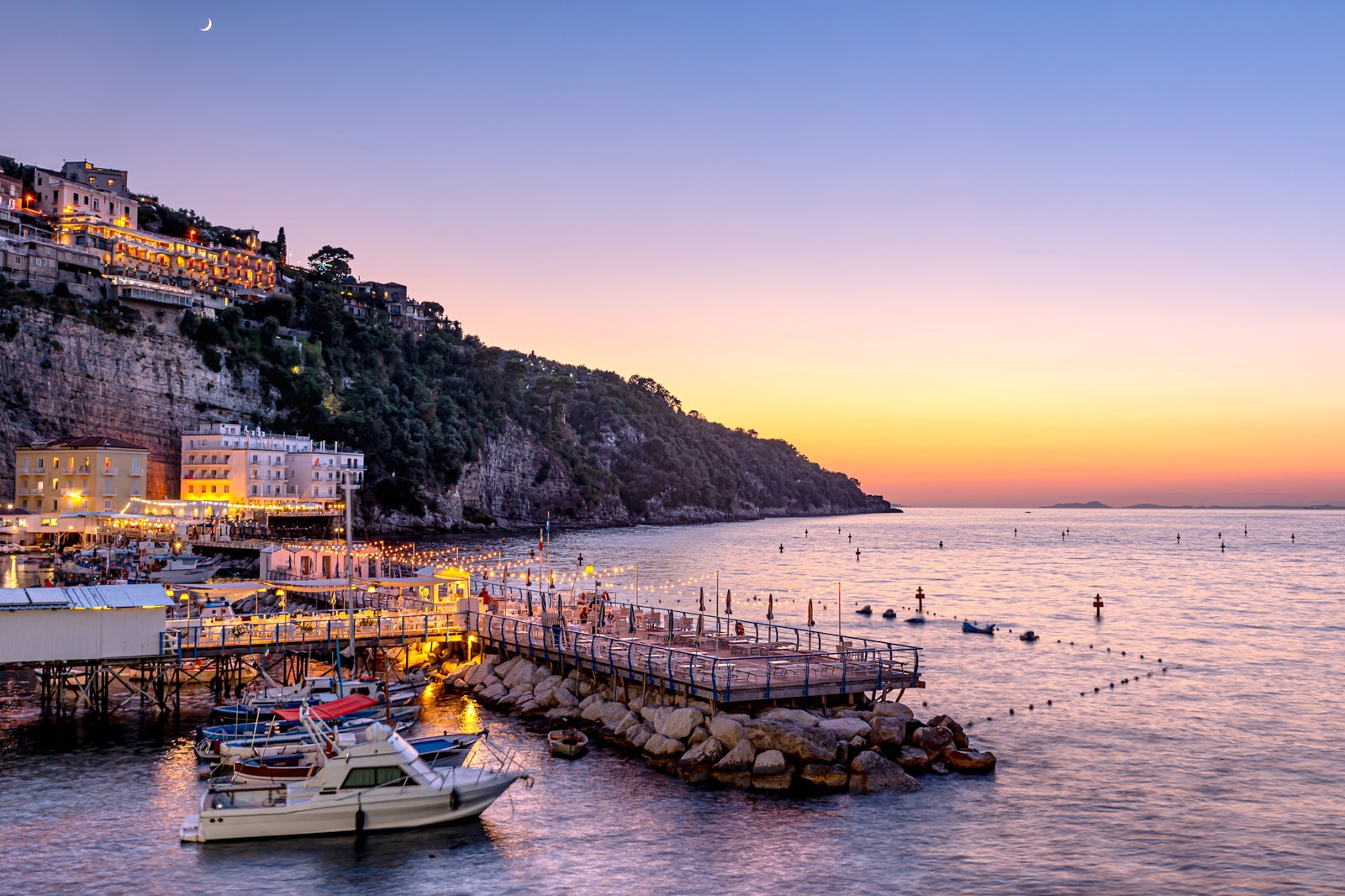 Even though Sorrento isn't noted for having any long stretch of sand, the coastal city does offer a lovely seaside holiday. Coastal walks give you the delight of a sunset over the water and the picturesque shoreline and boats, and the best place for a stroll is right along Sorrento's Marina Piccola.
Walks are great just as the sun starts to set because you can watch the lights of the city come to life for all the great dining and nightlife that it offers. If you're not ready to end the night, you can extend your walk into the city areas to see the different scenes of the city by night.
5
Sorrento evening cruise
For a different perspective of the coastal city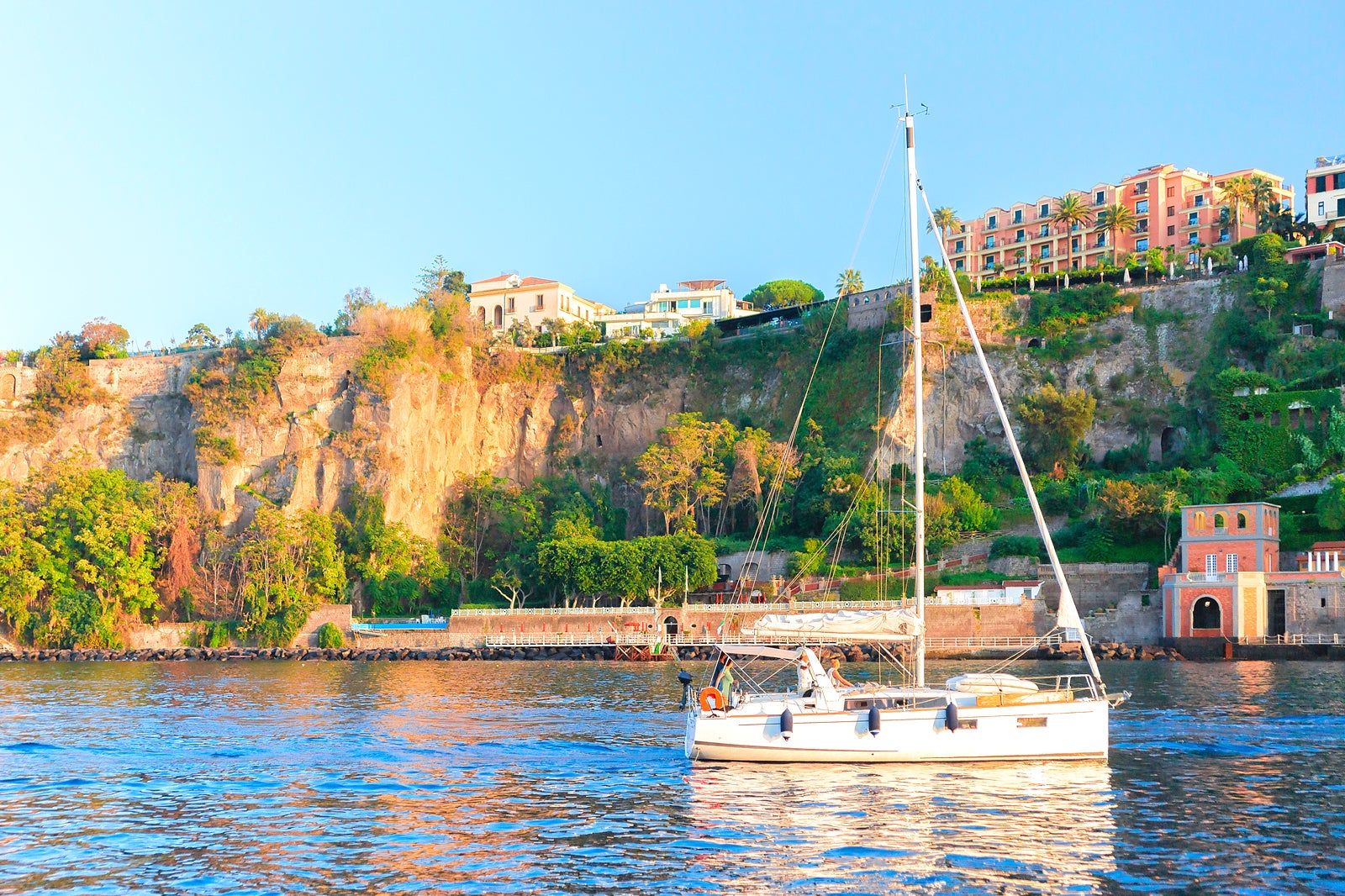 Nightlife
Couples
Families
Photo
Several marinas in Sorrento offer boat cruises to nearby attractions like Capri and Naples. If you want a different perspective of the coastal scenery and the city, a boat cruise is just the way to do it.
Cruises from Sorrento in the early evening let you take in the scenery by light and enjoy the sunset over the water before the stars come out. Boat cruises are about as romantic as it gets, but many are family-friendly and sure to be a fun time for everyone.
6
Gelateria David
Taste Sorrento's premium gelato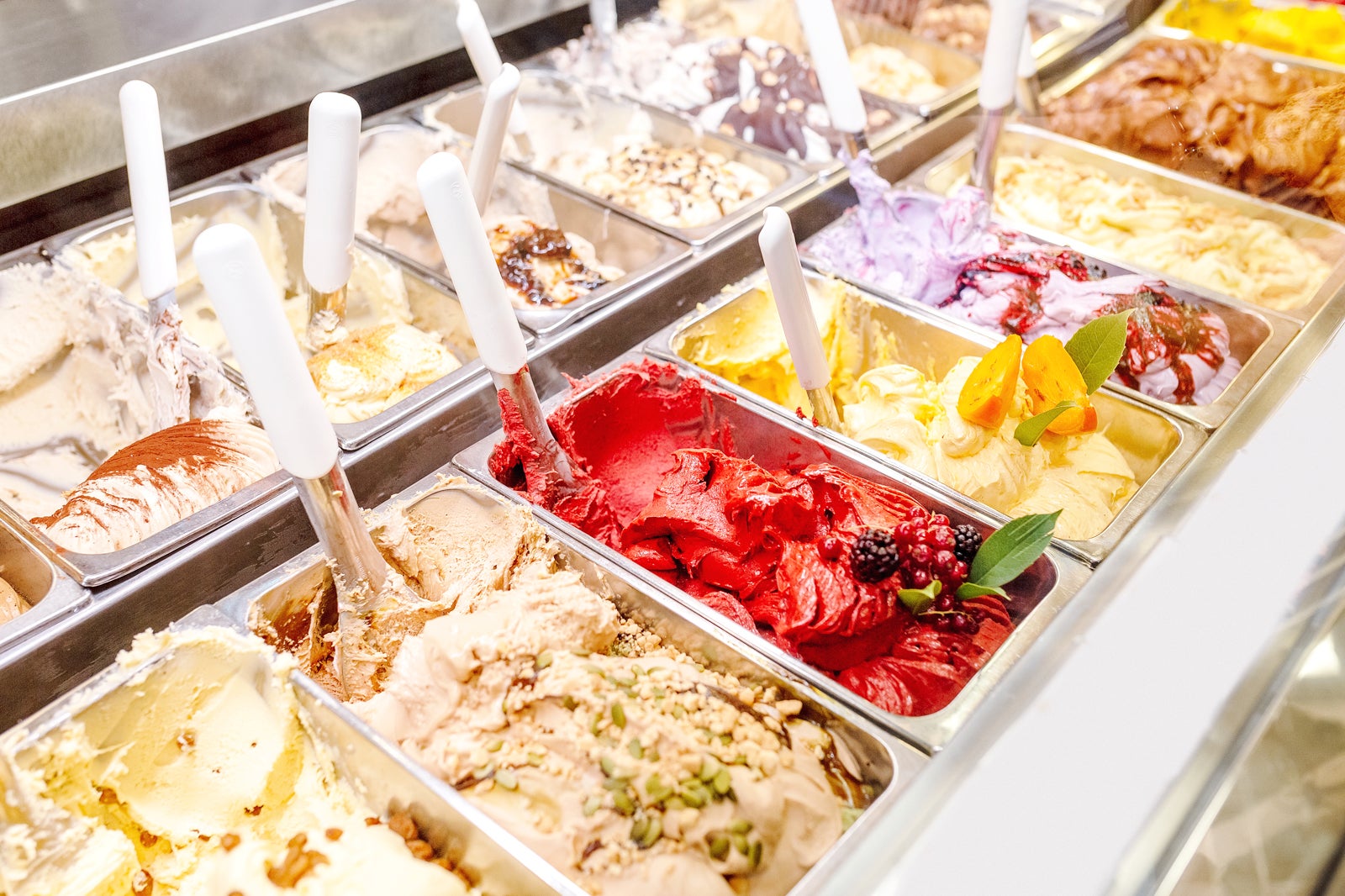 Gelateria David is a high-end gelateria in the centre of Sorrento that's been making gelato and ice cream since the 1930s. You can get a wide variety of flavours and types here, such as waffle, crepes, pan David, yoghurt, mousse cakes, gelato cones, and more.
If you want to take your experience beyond gelato, you can learn the craft by taking a gelato class with the masters and create your own unique and authentic flavours. After the class, students are invited to sample different flavours that are in daily production.
Location: Via Marziale, 19, 80067 Sorrento NA, Italy
Open: Daily from 8.30 am to 1 am
Phone: +39 08 1807 3649
7
Amalfi Drive
See the spectacular coast along Strada Statale 163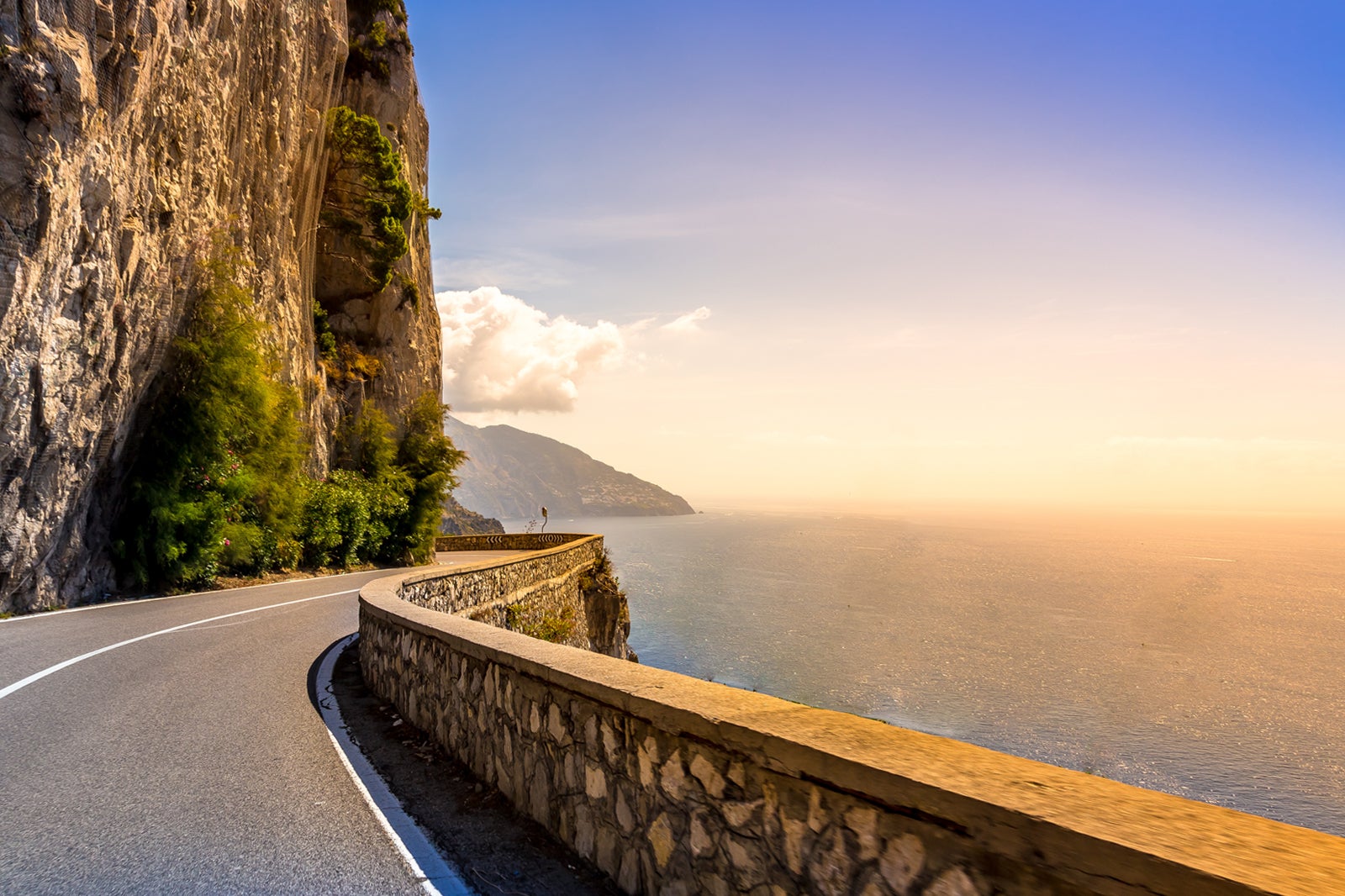 Couples
Families
Photo
Budget
The Amalfi Drive is the popular nickname for Strada Statale 163, a road that runs along the coast and is a must-do for visitors to Sorrento. It stretches from Sorrento to Amalfi and offers spectacular coastal views, especially when the sun starts to set and the villages and resorts light up.
You can take the drive yourself or book a bus tour to experience it, but having a vehicle makes it much easier to make unscheduled stops at stands, shops, and cafes. You never know what you may find during the trip.
8
Tarantella shows
Join in on the folk dance of southern Italy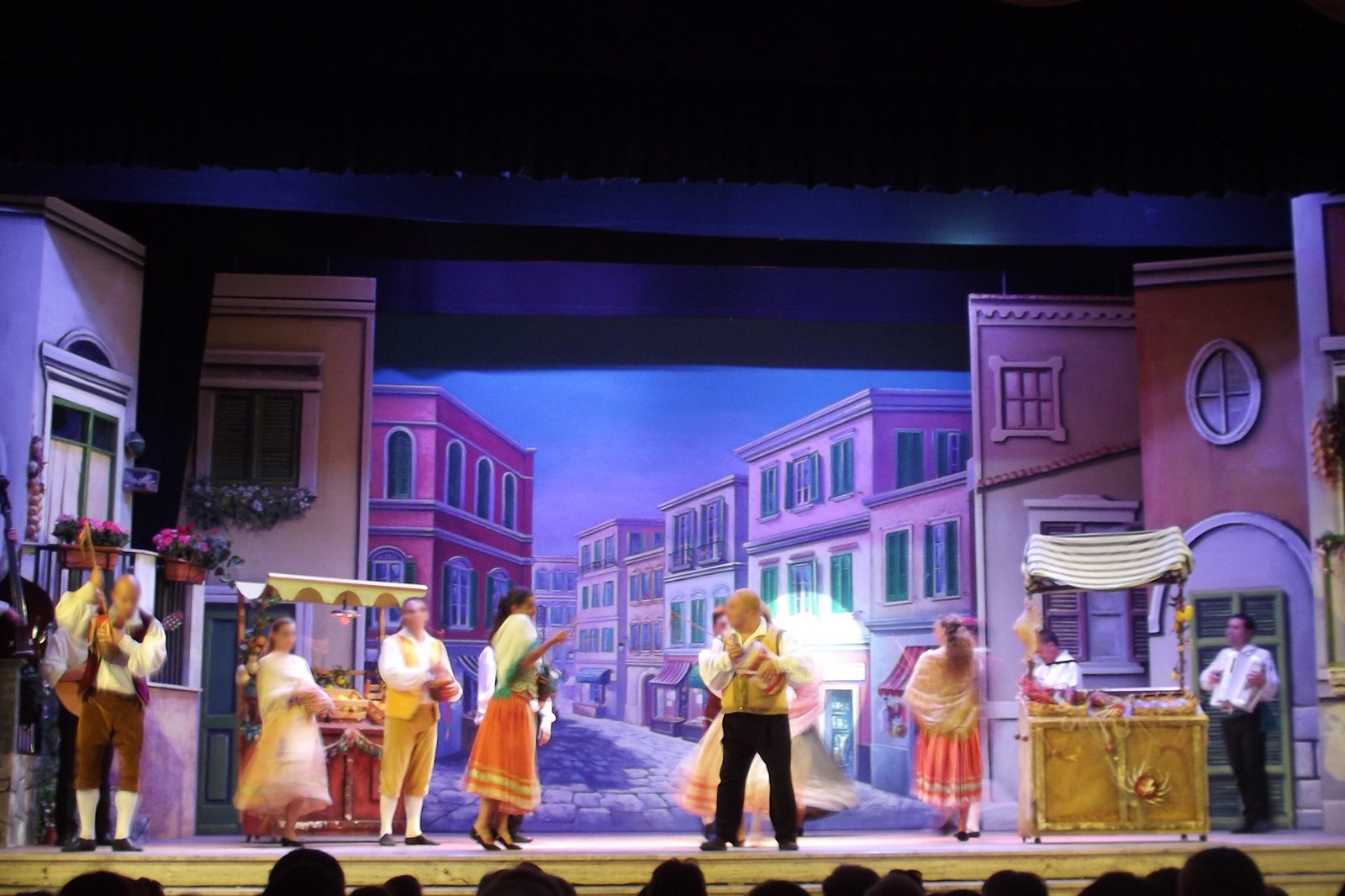 Experience a colourful aspect of Sorrento culture by attending a tarantella show at a local club in the city. A tarantella is a group of folk dances in southern Italy featuring an upbeat tempo and tambourine sounds. Much like the tango and flamenco, the traditional dance features unique music composed specifically for it.
This type of dance is becoming a lost art, so there's no better way to keep the art alive than experiencing an authentic tarantella to add to the memories of your visit that you can share online or with folks back home.
photo by Elliott Brown (CC BY-SA 2.0) modified
9
Sorrento nightclubs
Dance to both Italian and global sounds
Despite its laidback atmosphere, Sorrento has a thriving nightlife and numerous nightclubs to choose from. Most of the nightclubs boast live music in both Italian and global sounds, as well as eclectic mixes for an interesting experience.
After dinner, you can head to the nightclub to get some exercise in and blow off some steam. Nightclubs are perfect for singles, but couples can have some fun after the kids go to sleep. Tiffany is one of the most famous nightclubs in Sorrento, but Tasso and Fauno are also popular options.
Back to top