9 Great Souvenirs to Bring Back From Praiano
What to Buy and Where to Shop in Praiano?
Thinking of what to buy for your friends and where to shop for the best souvenirs in Praiano? In general, no trip to Praiano and the Amalfi Coast would be complete without getting something to remember the trip. Fortunately, there are plenty of souvenirs and gifts available in the area that are the perfect embodiment of the Praiano experience. Let us show you below.
These items will have you looking back fondly on your coastal adventure for the rest of your life or at least until you come to visit again. Here are the best souvenirs to buy in Praiano that truly show off the best the area has to offer.
1
Ceramics
See how they're made or make your own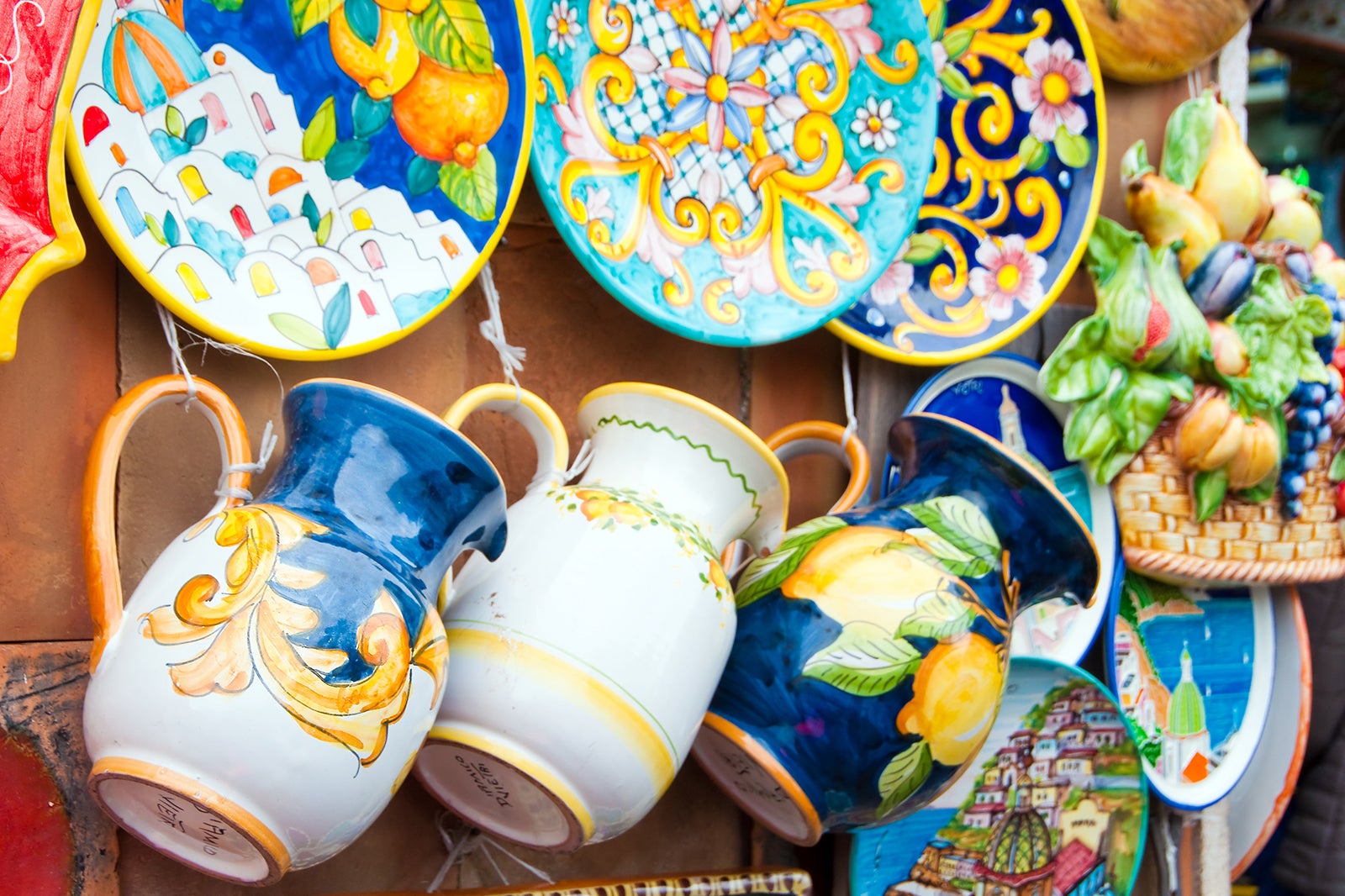 Ceramics are among the most popular items to buy in the Praiano area and the Amalfi Coast at large. Around town, you'll find numerous custom shops where local Praiano residents create ceramics that include intricate designs primarily depicting natural scenery.
There are even certain spots in town where you can go and paint some ceramics yourself if you're more interested in taking home a customized souvenir. In other locations, you can watch skilled and experienced artists craft ceramic works in person, so you can see how these works of art are made.
2
Lemon products
Find a wide variety available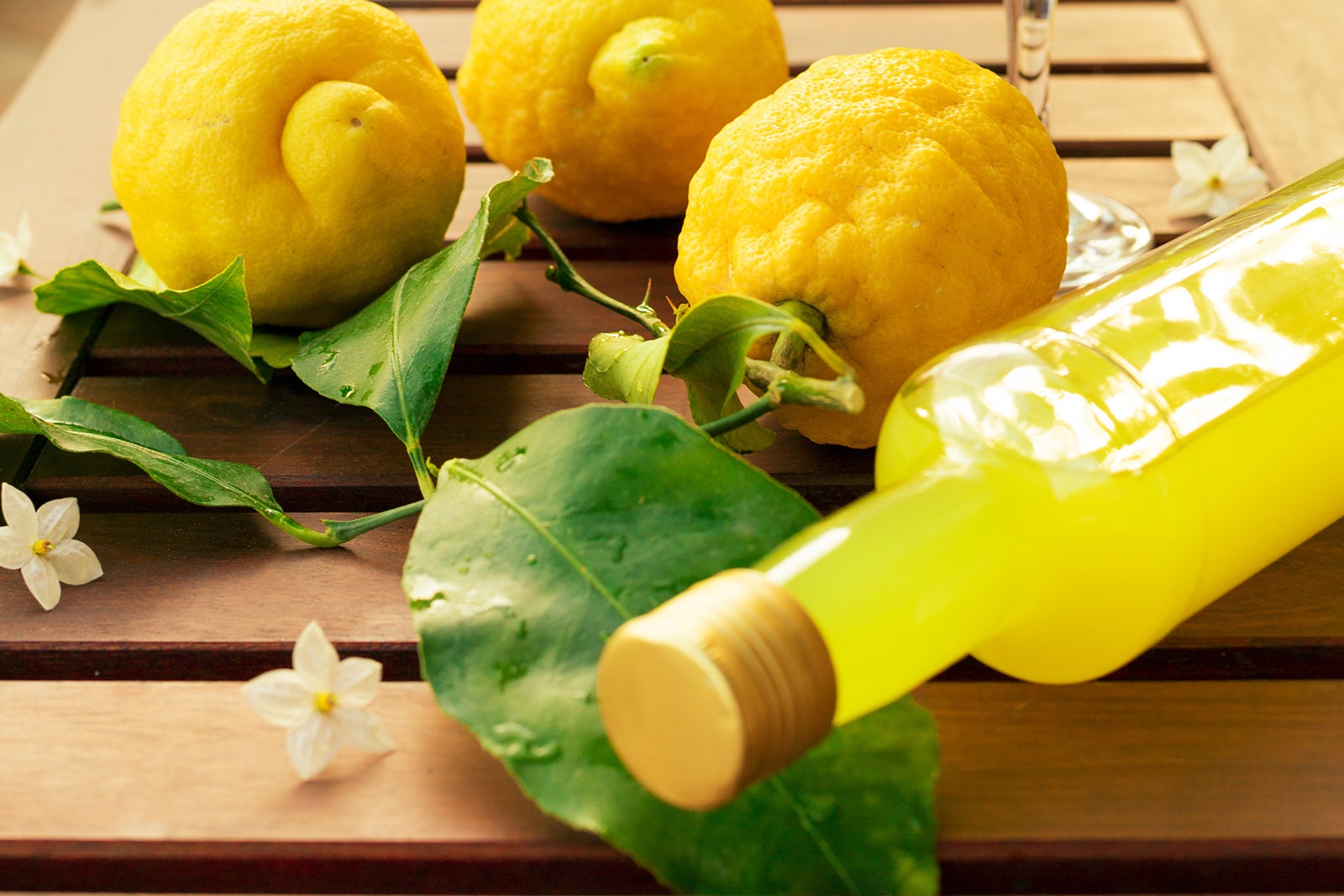 If there's one thing the Amalfi Coast and Praiano is known for, it's lemons. These citrus fruits are grown throughout the area, bathing the entire town in a refreshing lemon scent. Because of this, you'll find a wide variety of lemon products available. The most famous, however, is limoncello.
Additionally, you can find lemon granita, lemon treats, and lemon candies at food carts and in stores throughout town. There is even an abundance of lemon-scented candles and lemony influence on local perfumes and artworks that you can take home with you to help you remember your trip.
3
Amalfi paper
Top-quality paper favoured by artists
Made in Praiano since the 13th century, Amalfi paper is an incredibly high-quality material that's especially favoured by artists. It's soft, yet thick, and it offers an elegance you'll be hard-pressed to find in other kinds of paper. That's why it's so popular with artists in Italy and beyond.
There's only one place in the world that still produces this paper, and you'll find it in Praiano. Don't miss your opportunity to bring home some of this paper, if you want to practice your own art or simply impress anyone you send a letter to.
4
Antique paintings
Art inspired by the Amalfi Coast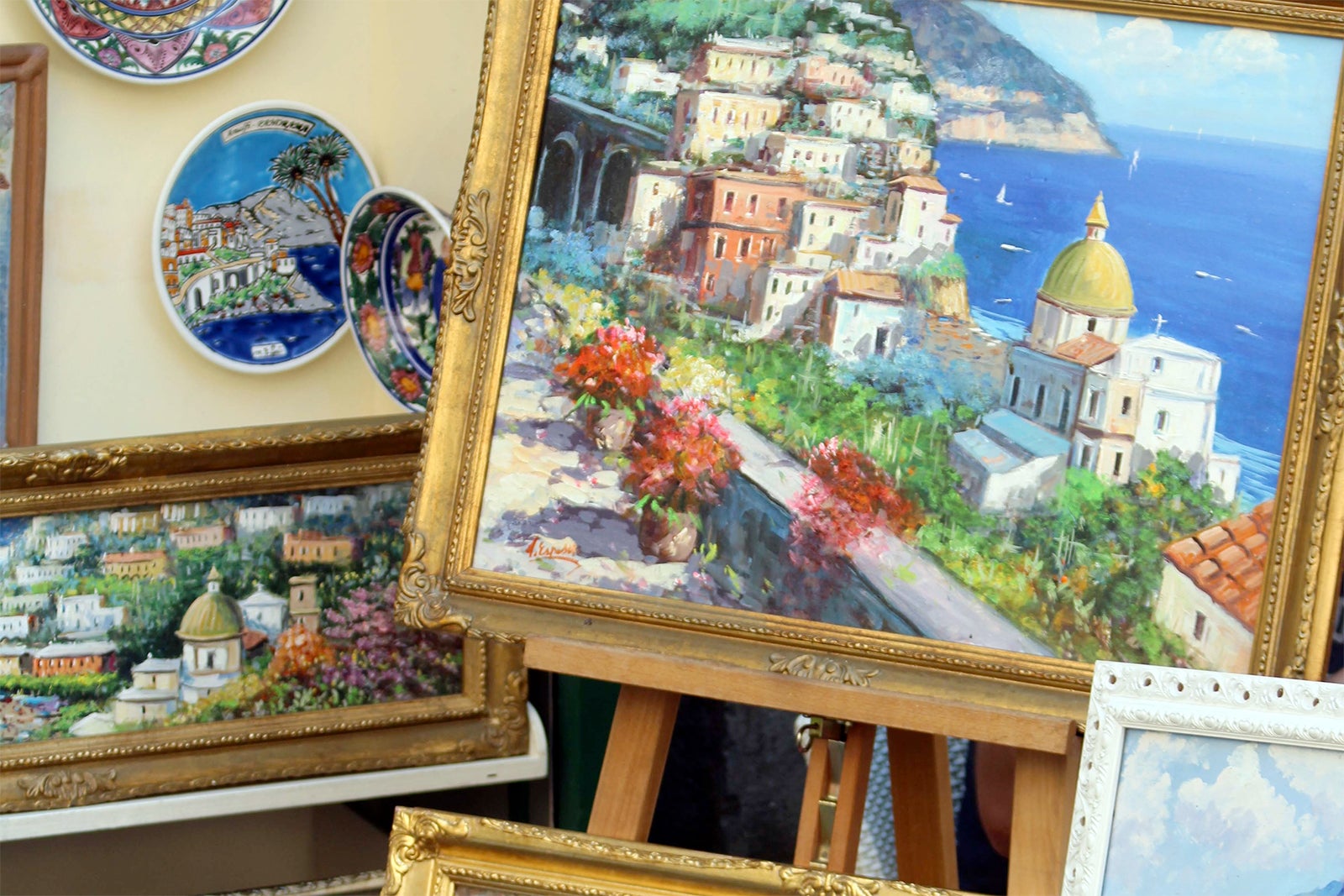 The Amalfi Coast and Praiano have been inspiring artists for centuries. With its picturesque surroundings of blue turquoise waters and rolling green hills, it's no wonder artists from all over the world have settled here throughout history.
When you visit Praiano, you can get your hands on some of these antique paintings yourself. Not only are they alluring in their design, but an antique painting from Praiano that depicts the beautiful coastal town and its seascapes the can do quite a bit to spruce up your decor back home if you're looking to redecorate a room.
5
Perfume
Bring the scent of the Amalfi Coast home with you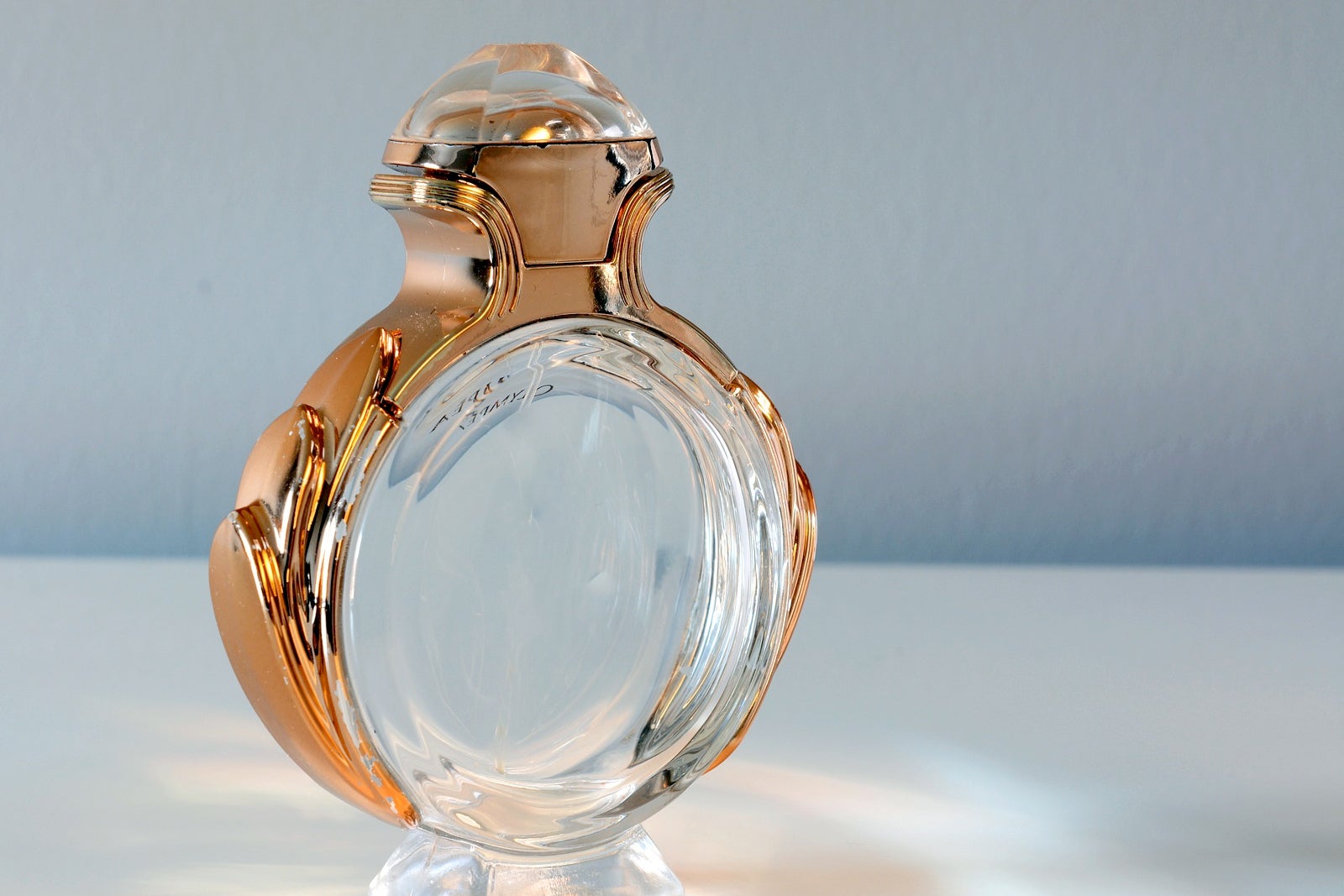 When you walk through Praiano, you'll find yourself met with an abundance of different scents. Of course, the most common is lemon which the area is best known for, but you'll also find scents reminiscent of pine, flowers, and the sea. With these delightful smells so common to the area, it should be no surprise that Praiano and the Amalfi Coast have a bustling perfume industry.
When you purchase some local perfume, you can bring home the lovely scents of Praiano. There are even about two dozen different scents available with Carthusia Perfumes from which you can choose.
6
Clothing items
Local Praiano wear in vibrant colours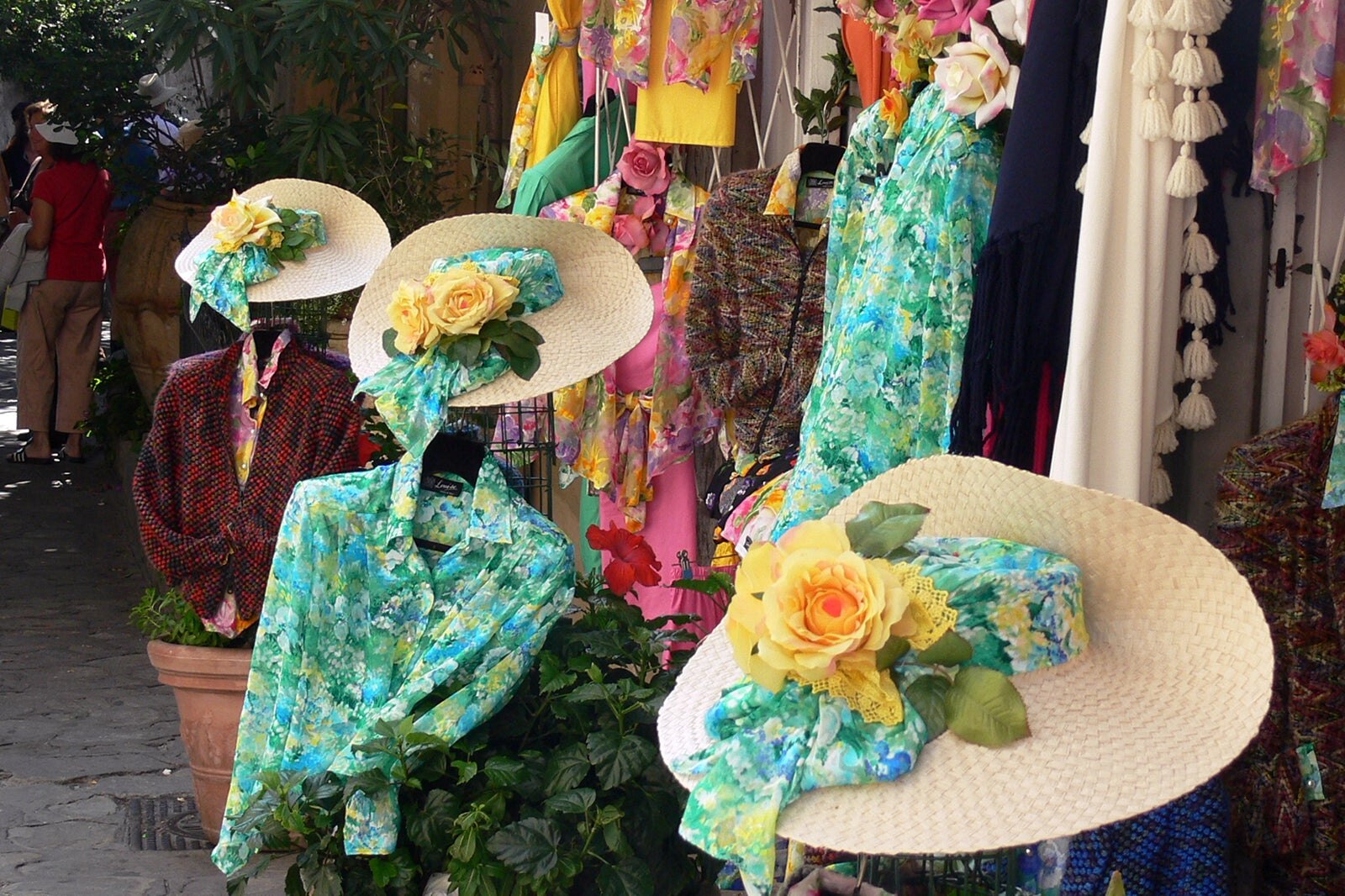 Praiano offers shoppers a unique range of clothing items, with one colour that you'll see over and over again being turquoise. This applies to whether you're looking at dresses, handbags, or virtually anything else. The local craftsmanship tends to reflect the most vibrant colours of the area, and nothing stands out more here than the water off the coast.
Plus, many of the clothing designs also incorporate marine elements, such as stitching that looks like waves, which is particularly common. Silk garments are popular here as well, so be sure to consider getting some if you like elegant comfort.
7
Handmade jewellery
Find pretty marine-themed pieces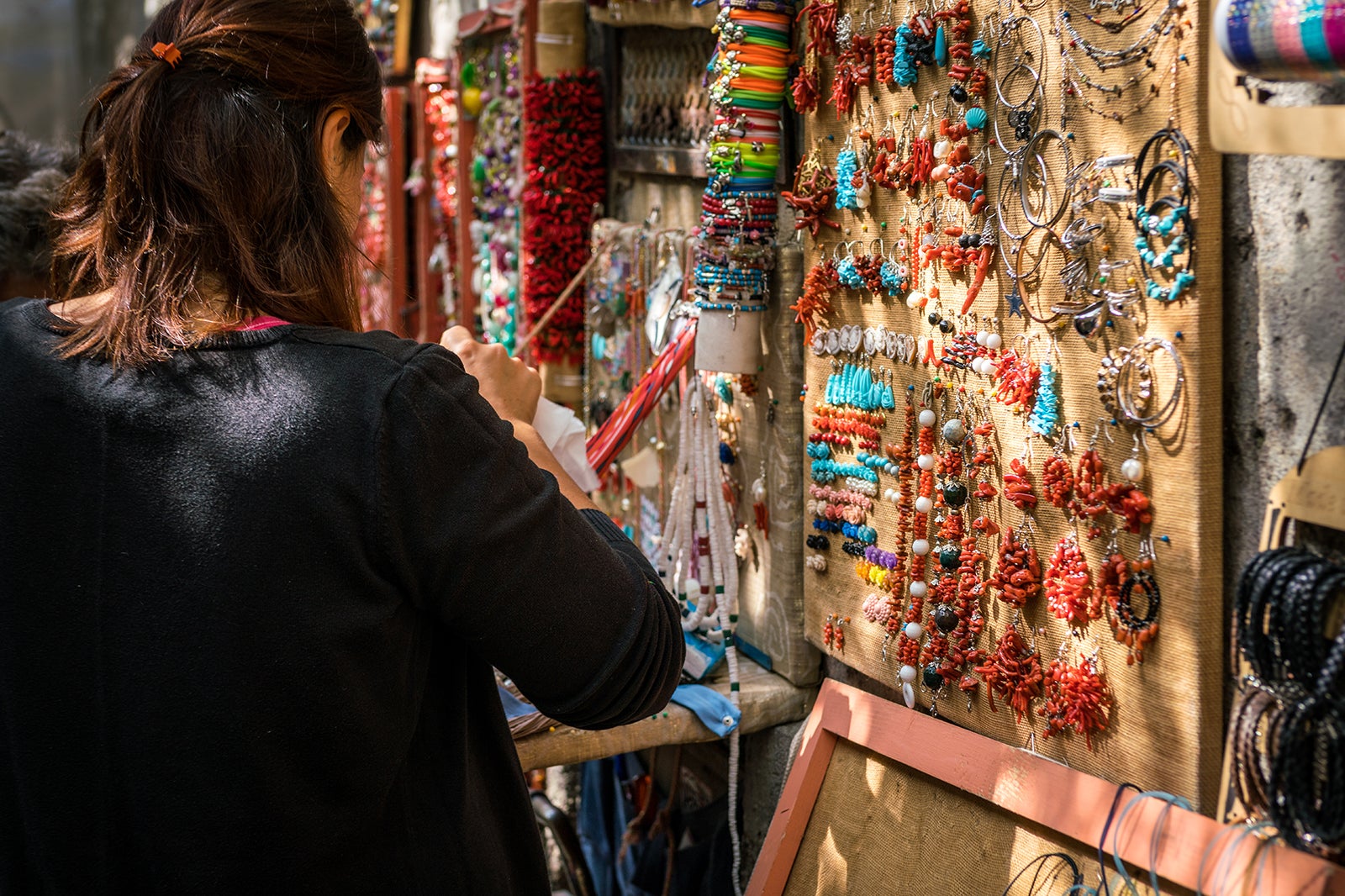 Don't forget to check out the handmade jewellery while you're shopping for fashion pieces in Praiano. Often, local Praiano artists and crafters really shine when it comes to jewellery, whether you're looking for rings, necklaces, or anything else. These accessories are particularly impressive when it comes to cameo pieces.
The pieces are crafted from a certain shell found down by the shore, where the outer layer is scraped off to reveal bright colours underneath. These pieces are then carved into various intricate designs and make for something unique by which to remember your trip.
8
Fine art
The Amalfi Coast immortalised on canvas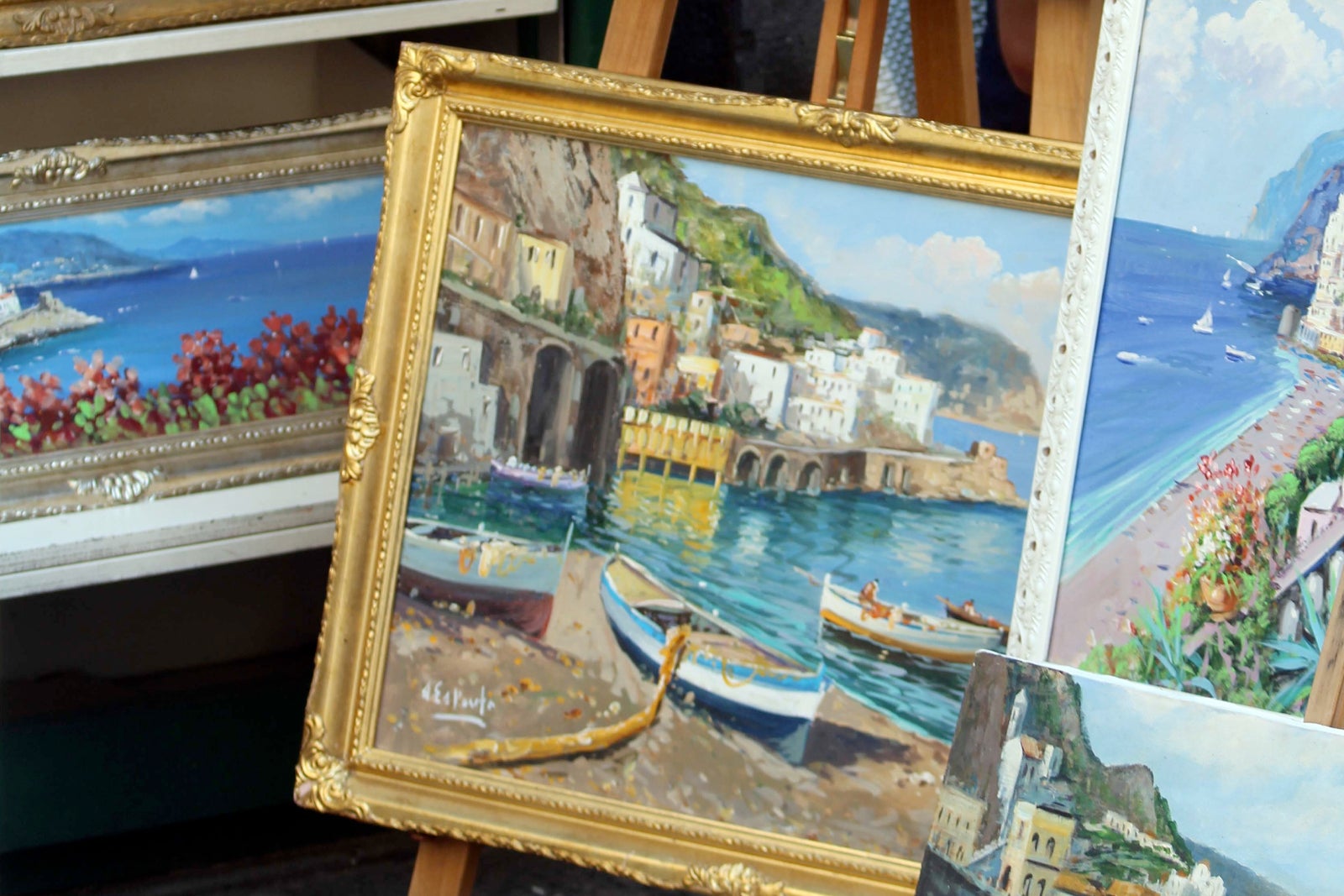 The fine art selections in Praiano are supreme if you're looking for a more impactful and refined souvenir to take home. These pieces can add plenty of warmth and aesthetic value to your home, as they often depict the downright breathtaking natural features of Praiano and the Amalfi Coast.
Work that depicts the coast are the most common, and you'll often find the cool blues of the waters contrasted with the vibrant greens of the coastal land. Other bright colours are also regularly incorporated when these works display the layers of buildings that line the coast.
9
Stinga Intarsa
Exotic inlaid wooden boxes from the Amalfi Coast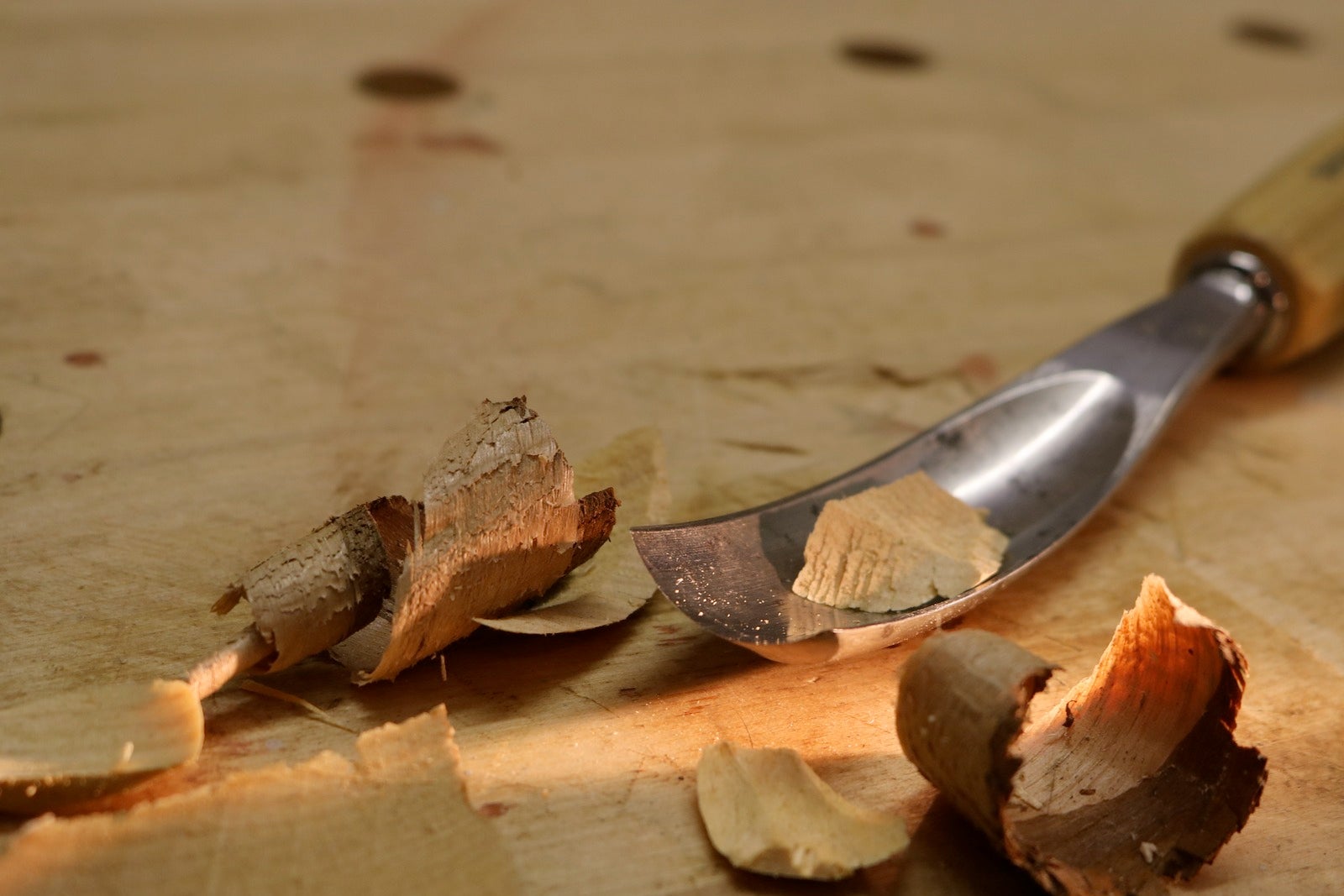 Stinga Intarsia are specially designed inlaid wooden boxes that are popular in Praiano and the Amalfi Coast in general. The practice of wooden box making in the region dates back to the 14th century, so the local culture has had plenty of time to hone their craft.
That history of expertise is apparent the moment you see one, as the intricate patterns and shapes of each box are sure to impress even woodworking industry experts. And if you buy any handmade rings or necklaces, consider buying intarsia for storing your new jewellery.
Back to top