10 Best Family Things to Do in Praiano
What to Do for Fun in Praiano with Your Kids?
Praiano is a great holiday spot for families even though this beautiful town on the Amalfi Coast is often seen as a romantic destination. Moreover, Praiano doesn't only offer stunning views and Italian charm, but it's nowhere near as crowded as some of the more popular destinations in the area like Amalfi proper and Positano which is just 15 minutes away.
If you're looking for fun places in Praiano to take your kids, this list should help you have a great time. Check out these great family things to do in Praiano when you bring your kids along for the trip to this seaside town.
1
Museo della Carta
Be fascinated with the history of paper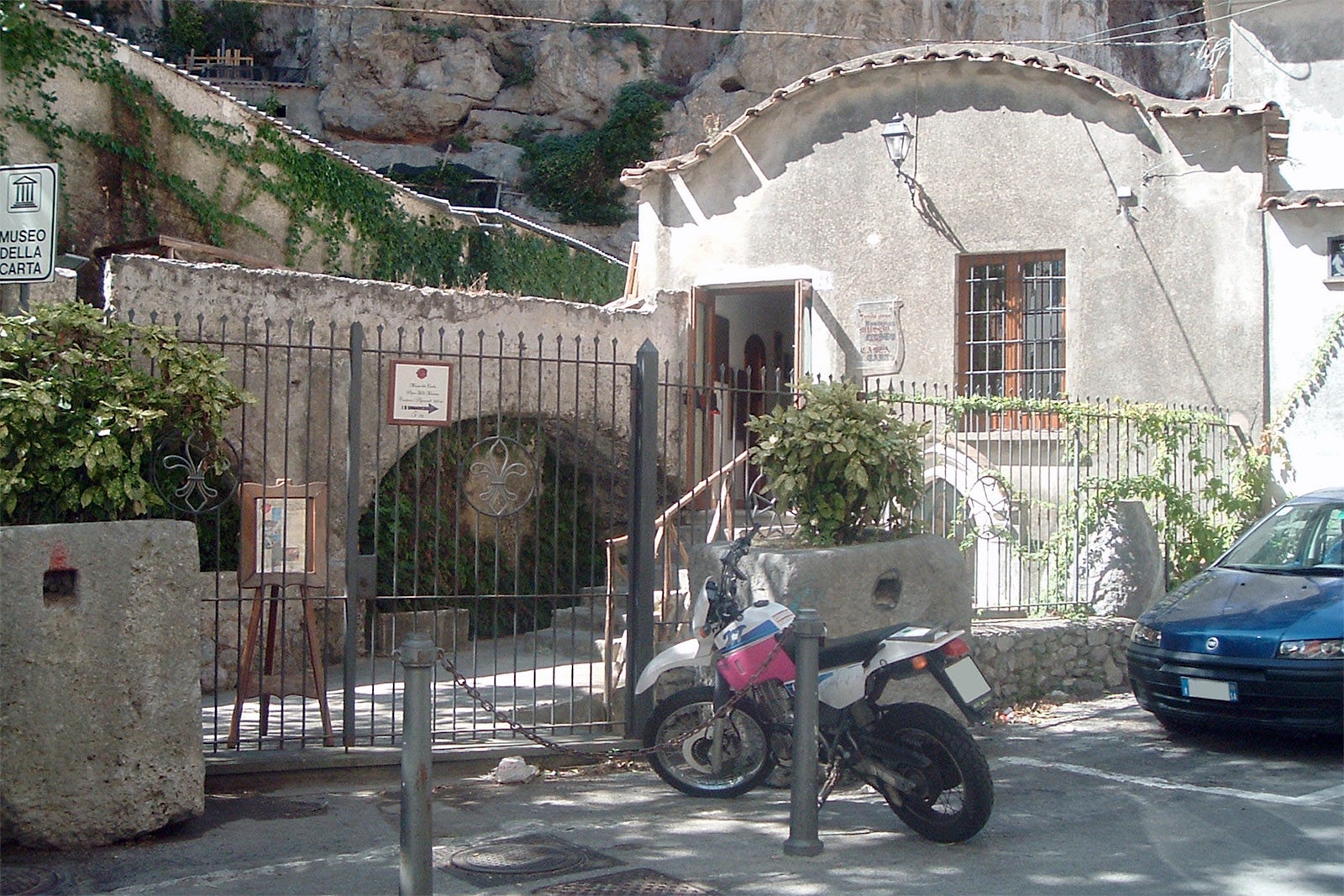 The Museo della Carta is a museum situated in a 13th-century paper mill in Amalfi that offers valuable insight into the process and history of papermaking. While a paper museum may not sound like the most interesting destination, this one is a fascinating spot for the whole family during a visit to the seaside town.
You'll find guided tours available in English as well, so no Italian is required to get the full experience. In the museum, you'll find centuries-old machines that are restored to working order and operated during your visit, so you can see how they function and get a better understanding of the process.
Location: Via delle Cartiere, 23, 84011 Amalfi SA, Italy
Open: Daily from 10 am to 6.30 pm
Phone: +39 08 9830 4561
photo by Mess (CC BY-SA 3.0) modified
2
Parrocchia Di San Gennaro
Visit the jewel of Praiano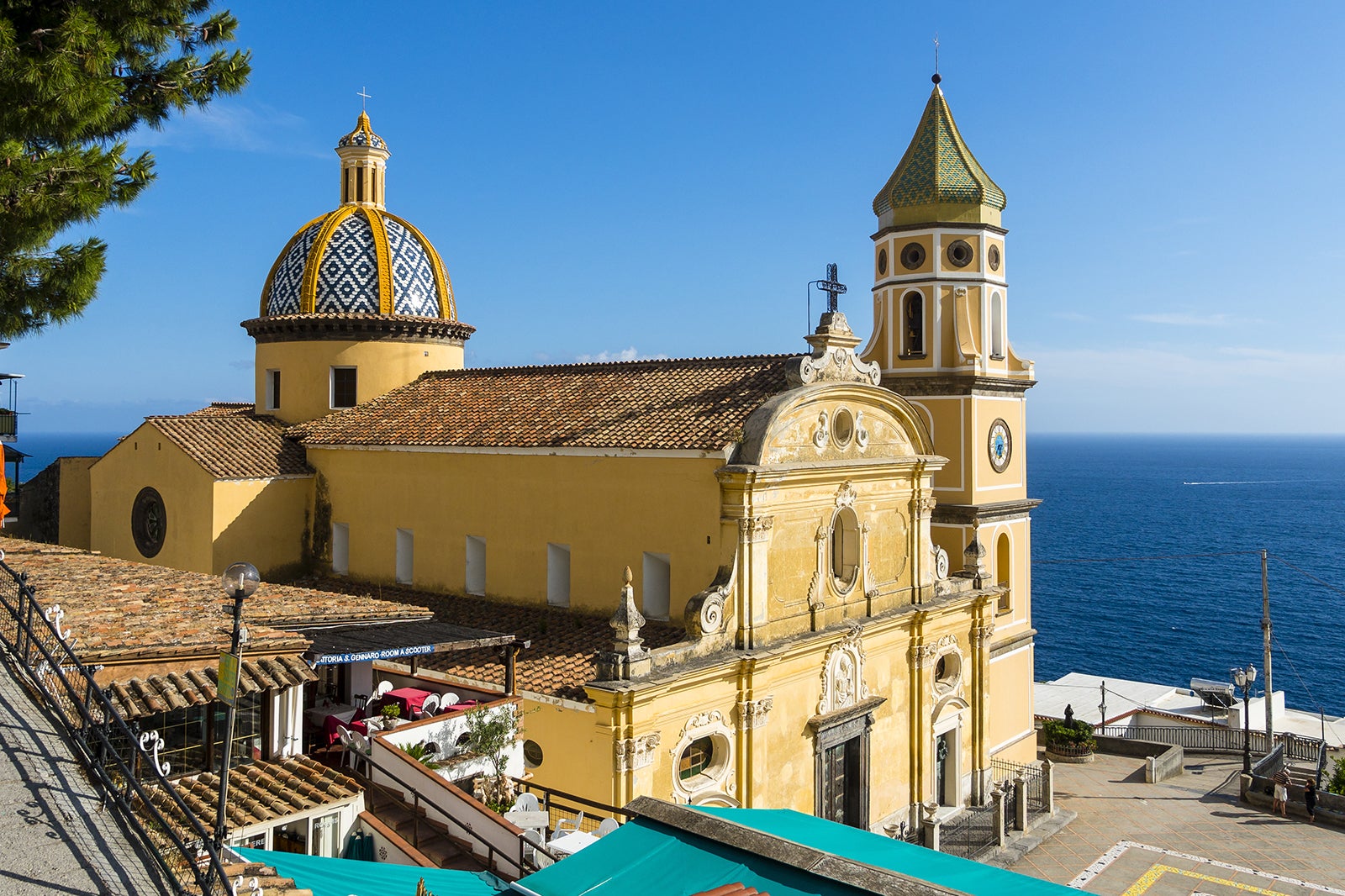 The Church of Saint Januarius or Parrocchia Di San Gennaro is a lovely church that shows off some of the best architectural feats in the entire Praiano area. This church is relatively small, but it's expertly put together and remarkably serene no matter when you visit.
In front of the church, you'll find a piazza that's a popular spot for people to spend time with the family outside. You'll find seating, tables, and seemingly endless sea views that everyone can enjoy in a calm atmosphere with relaxing surroundings that only enhance the general environment of the Amalfi Coast.
Location: Piazza S. Gennaro, 1, 84010 Praiano SA, Italy
Phone: +39 08 987 4799
3
Marina di Praia
Hit the beach and go boating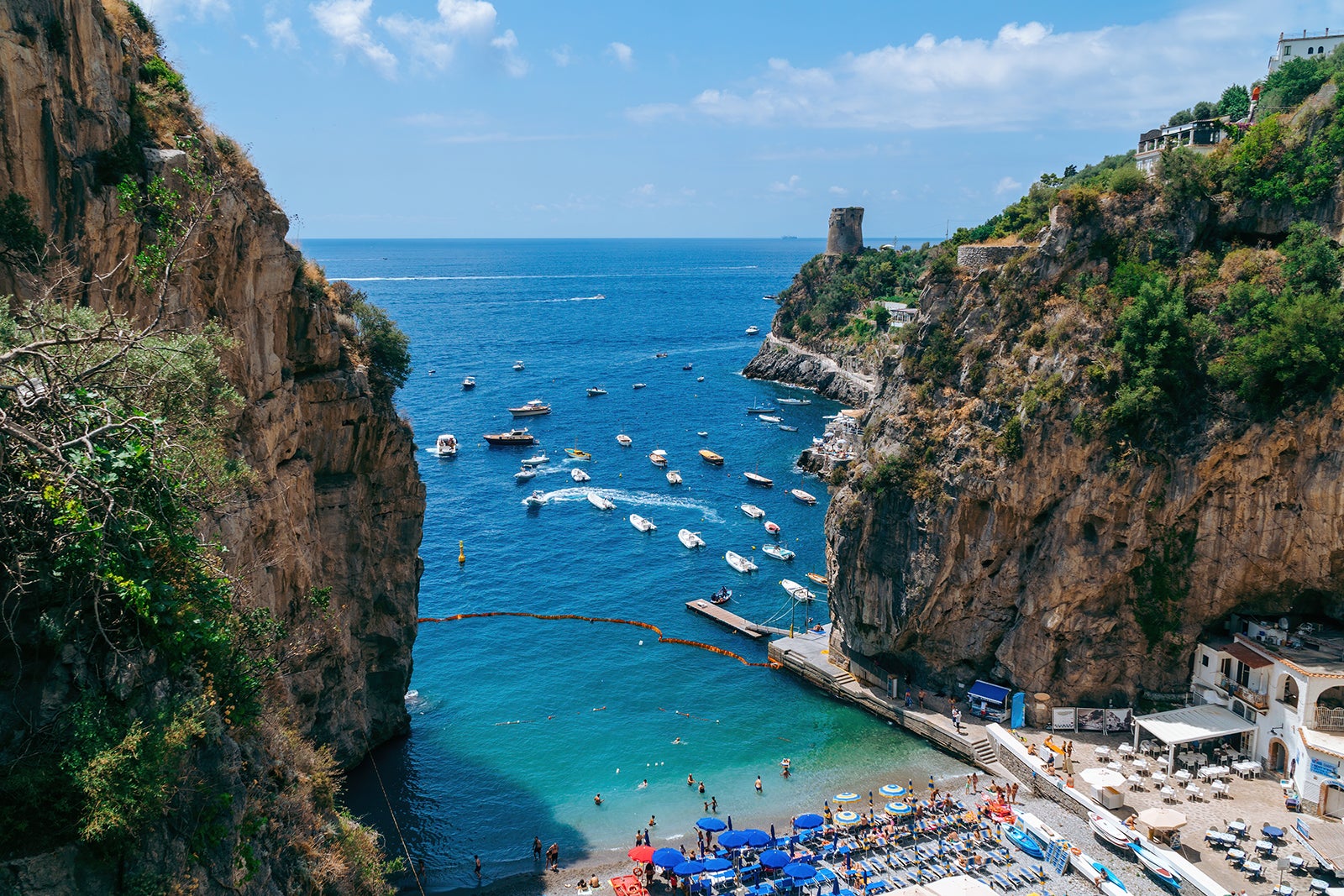 Families
Photo
Budget
Adventure
Marina di Praia is one beach in Praiano that's no visit to the Amalfi Coast would be complete without. There are plenty of options around Praiano, but Marina di Praia is one of the best options if you have the whole family with you.
Not only can you relax on the sand and play in the water, but you can easily venture out in a boat. Boats are more commonly seen on this beach than umbrellas, and all kinds of craft are available for rental if you want to embark on a scenic aquatic family adventure.
Location: Via Praia, 84010 Praiano SA, Italy
4
Torre di Grado
Tour the historical watchtower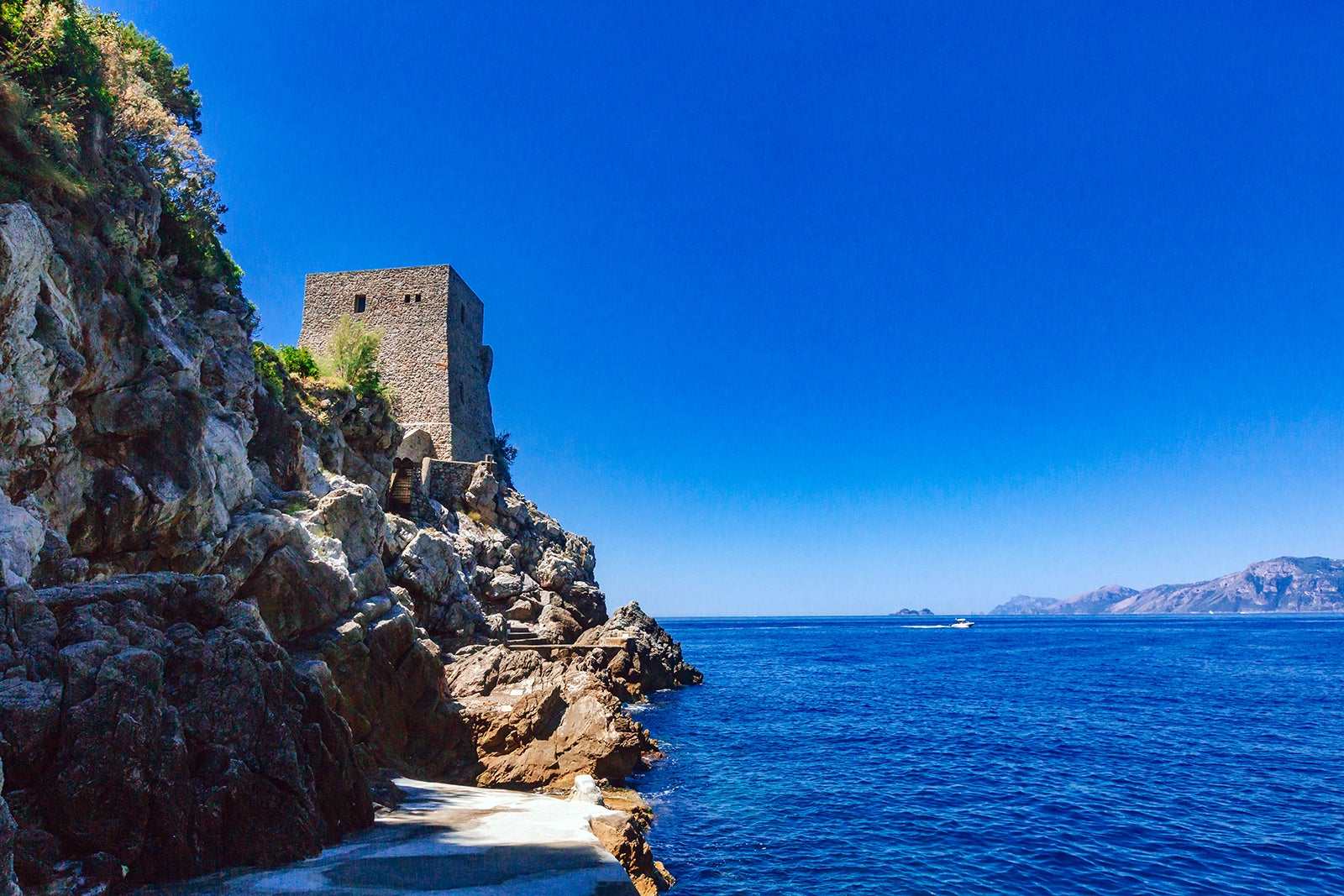 Torre di Grado is a historical watchtower that was built by the Spanish in Praiano back in the 16th century. While it was originally crafted to protect the Tyrrhenian coastline, it serves today as a pristine historical location the whole family can enjoy.
Even if your little ones aren't all that interested in historical value, there's a bay located just below the watchtower that serves as a nice reprieve from the more populated areas of town. Naturally, the scenic views from this coastal tower are picturesque as well.
Location: 84010 Praiano, SA, Italy
5
Coastal drive
Take in the beautiful seascapes of Praiano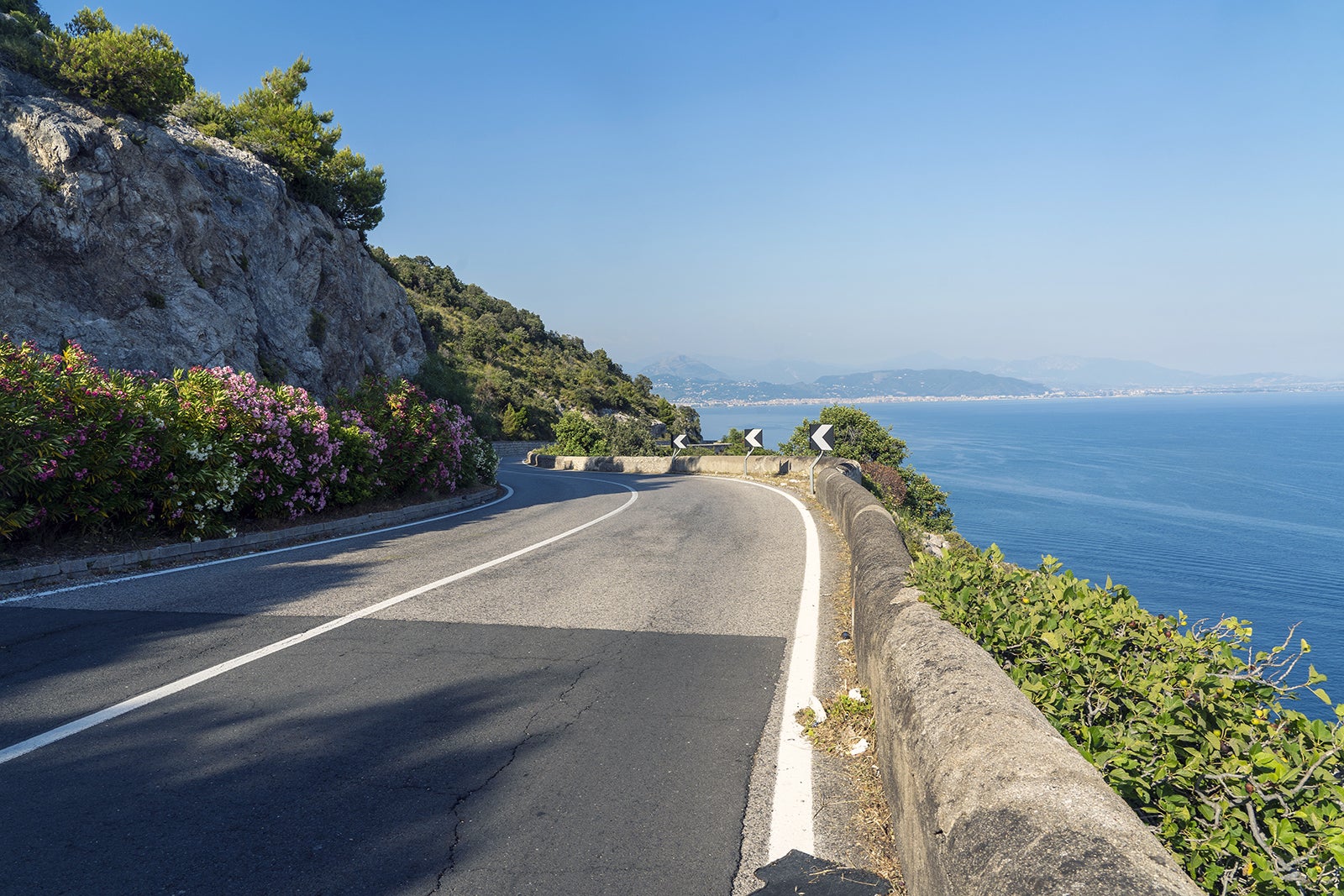 Families
Photo
Budget
Adventure
The Amalfi Coast around Praiano is an expansive area, and there are stellar views to enjoy throughout the entire region. If you get your hands on a car, you can go for a coastal drive to see it all.
Just make sure you opt for a smaller vehicle, as some of the curves can be quite sharp. The winding roads may also prove to be a little challenging when driving a stick shift. A small automatic car, that can still comfortably seat the entire family, is the ideal way to travel.
6
Grotta di Suppraiano
Explore the majesty of this unique cave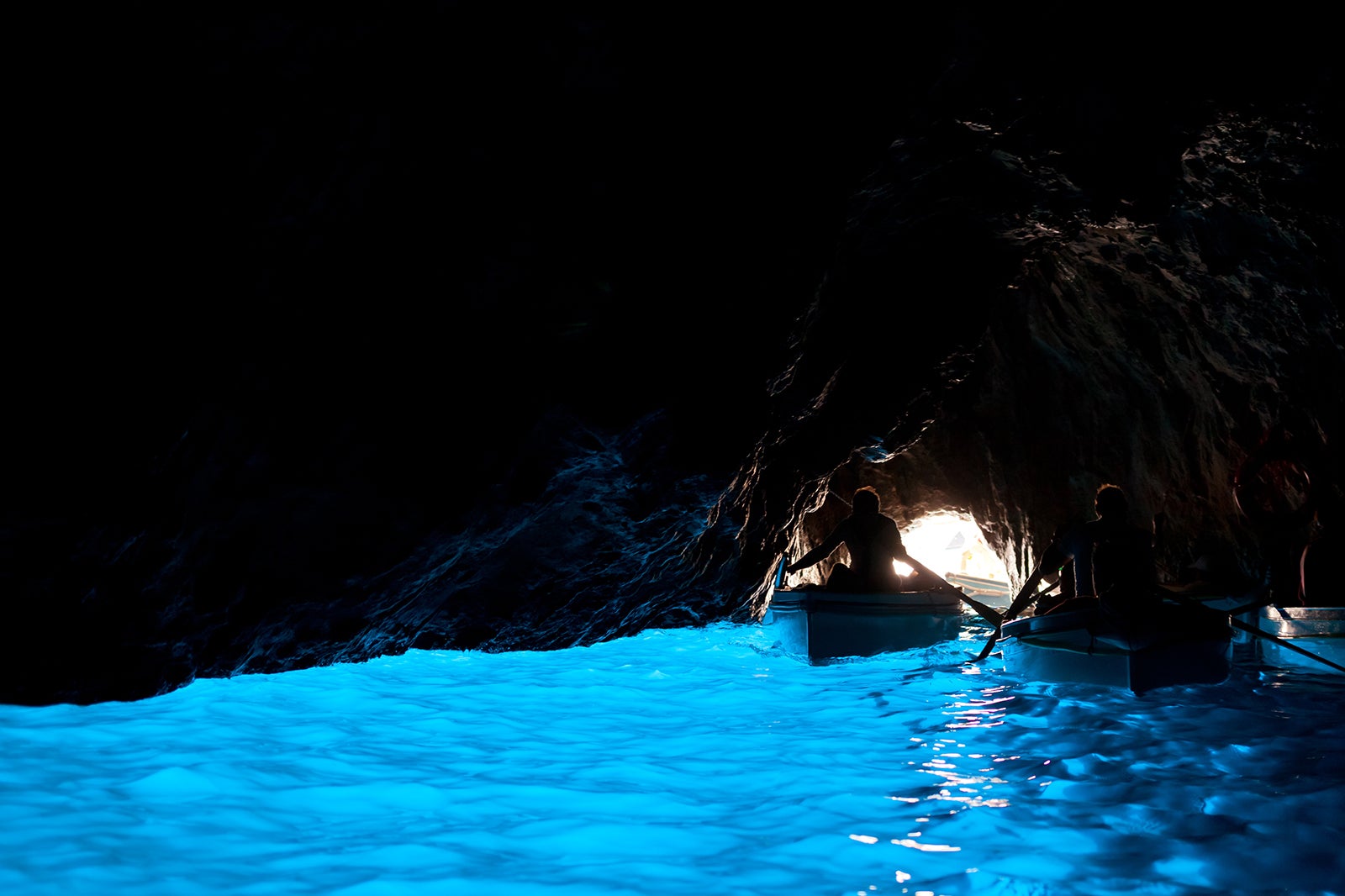 At Grotta di Suppraiano, you'll find an incredible natural feature that compliments the already serene beauty of the Amalfi Coast. You can explore this cave by water and if you're a particularly adept swimmer, you can swim your way toward the inside of the cave from the namesake hotel above the cliff.
Even so, families are typically better off renting a kayak or other kind of boat to explore the fascinating grotto and the sparkling blue waters within. The water within the grotto itself is shallow enough for most people to stand comfortably, too.
Location: Via Roma, 17, 84010 Praiano SA, Italy
7
Lido One Fire Beach
Descend the steps to this relaxing coast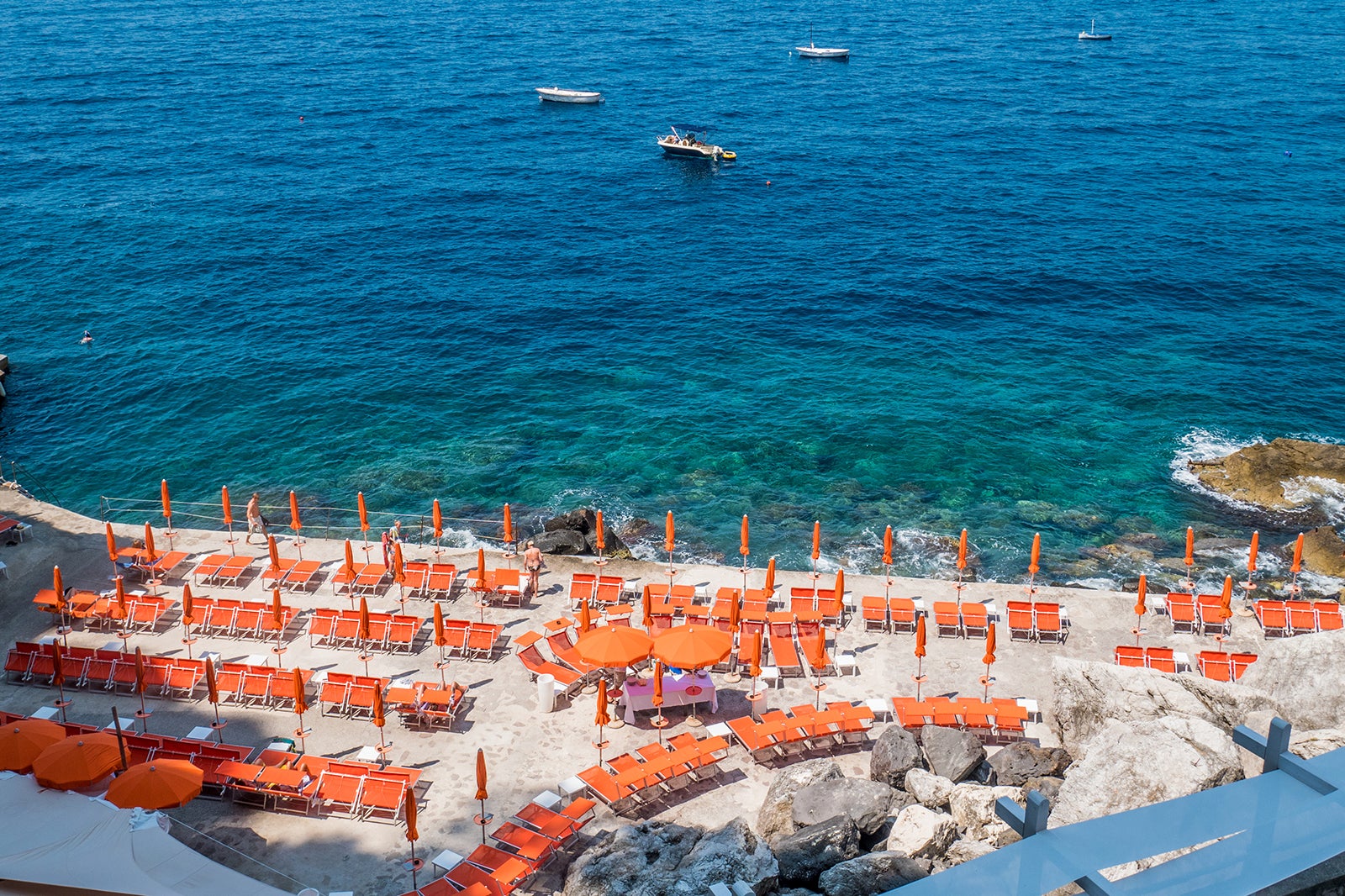 Families
Photo
Budget
Adventure
One Fire Beach is one of the most iconic coastal spots in Praiano, where the whole family can enjoy its offerings. On the beach, you'll find chairs and umbrellas for rent, so you can lounge comfortably.
Additionally, the water is safe enough for everyone to enjoy, and the swimmable areas are clearly marked off. Just be prepared to descend the 400 steps to reach this beach. During your visit, you'll also notice the distinct fragrance of lemon in the air as quite a few lemon trees are present in the area.
Location: Via Gavitella, 1, 84010 Praiano SA, Italy
Open: Daily from 10 am to 8 pm
Phone: +39 33 8350 8555
8
Tre Calle Mountain
Hike up for the stunning views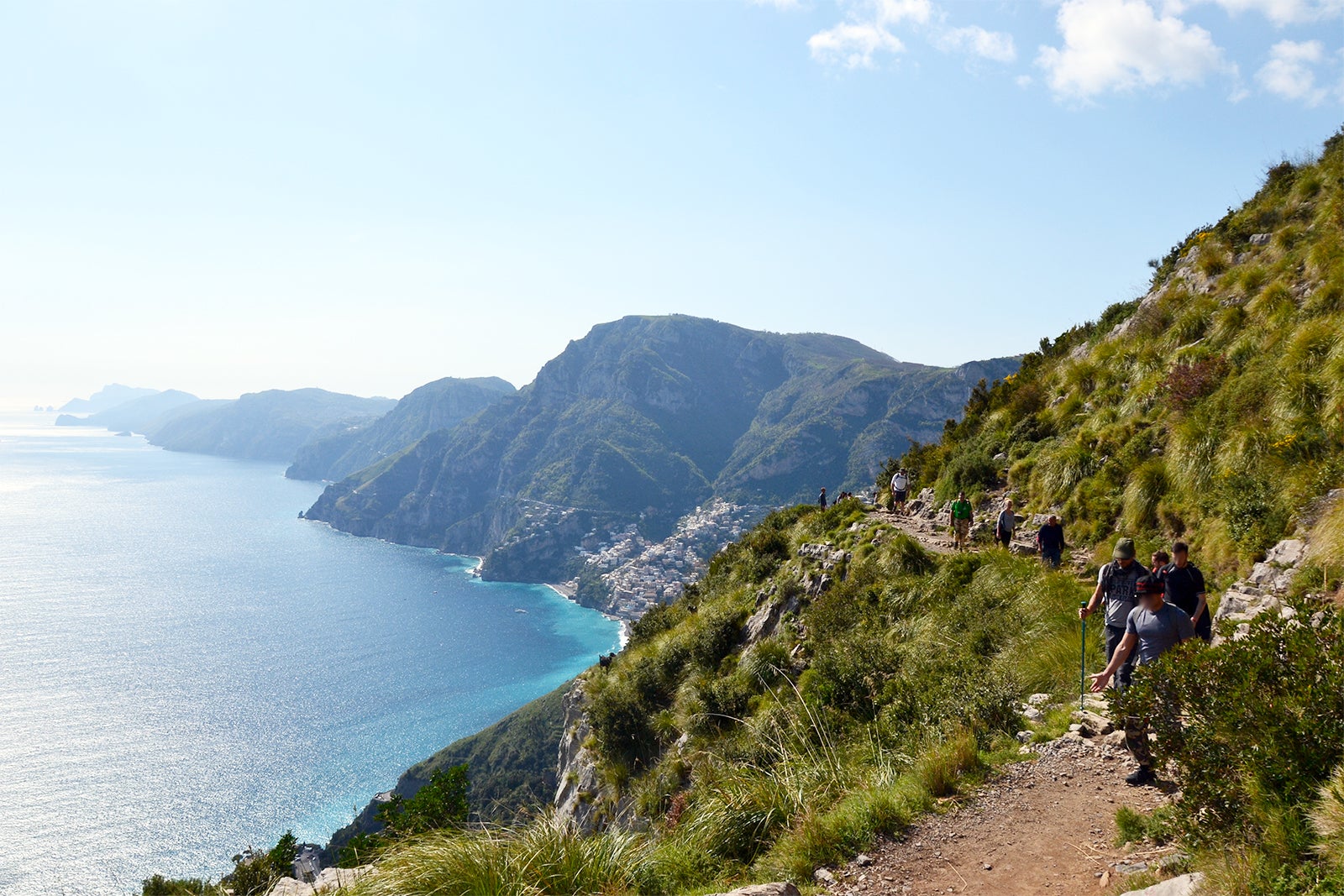 Tre Calle Mountain is where you and the family can hike if you're willing to travel a bit further inland from Praiano. Considering the Amalfi Coast and Praiano's stunning scenic views, it's hard to imagine anything that has more to offer than the hills by the coast.
The mountain towers over sea level, but over half of its height is already traversed by the time you get to its base. Once you reach the top, you can enjoy a 360° panoramic view of the area, highlighting the best of the Italian coastal countryside.
Location: 80051 Agerola, Metropolitan City of Naples, Italy
9
Sirenuses
Explore the tiny archipelago also known as the Gallos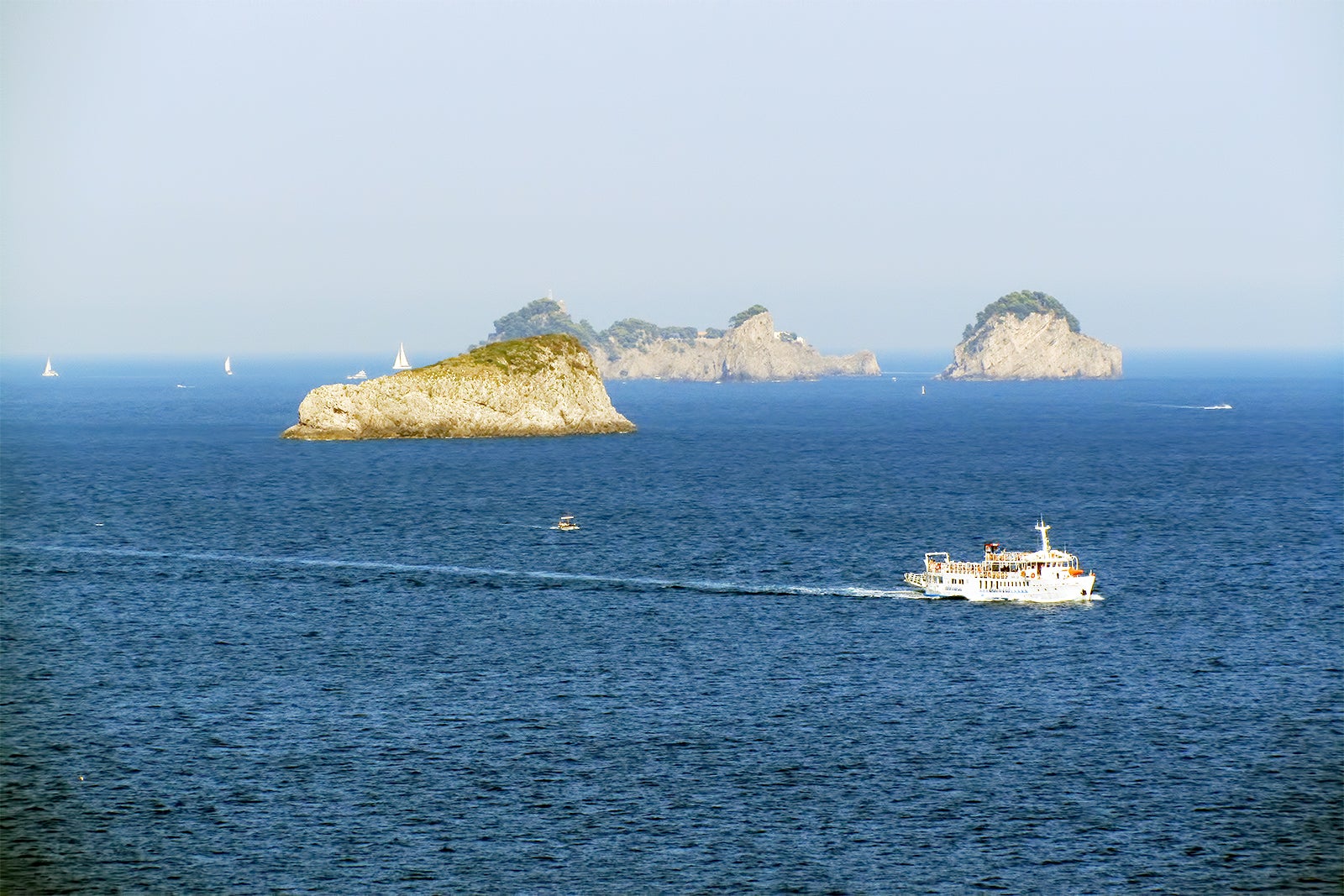 The Sirenuses are a collection of islands just a few miles off the coast of Praiano. They're named after the mythical sirens who allegedly lived there, but their natural beauty is clear for anyone to see. You can venture out into a boat to reach them after a short journey and embrace their magnificence in person.
The sheer natural allure of these islands have attracted quite a few influential people over the years, so you can also find incredible houses and other structures among the islands, which enhance the overall aesthetic.
photo by IlSistemone (CC BY-SA 3.0) modified
10
Arienzo Beach
Find fun in the sun on this public beach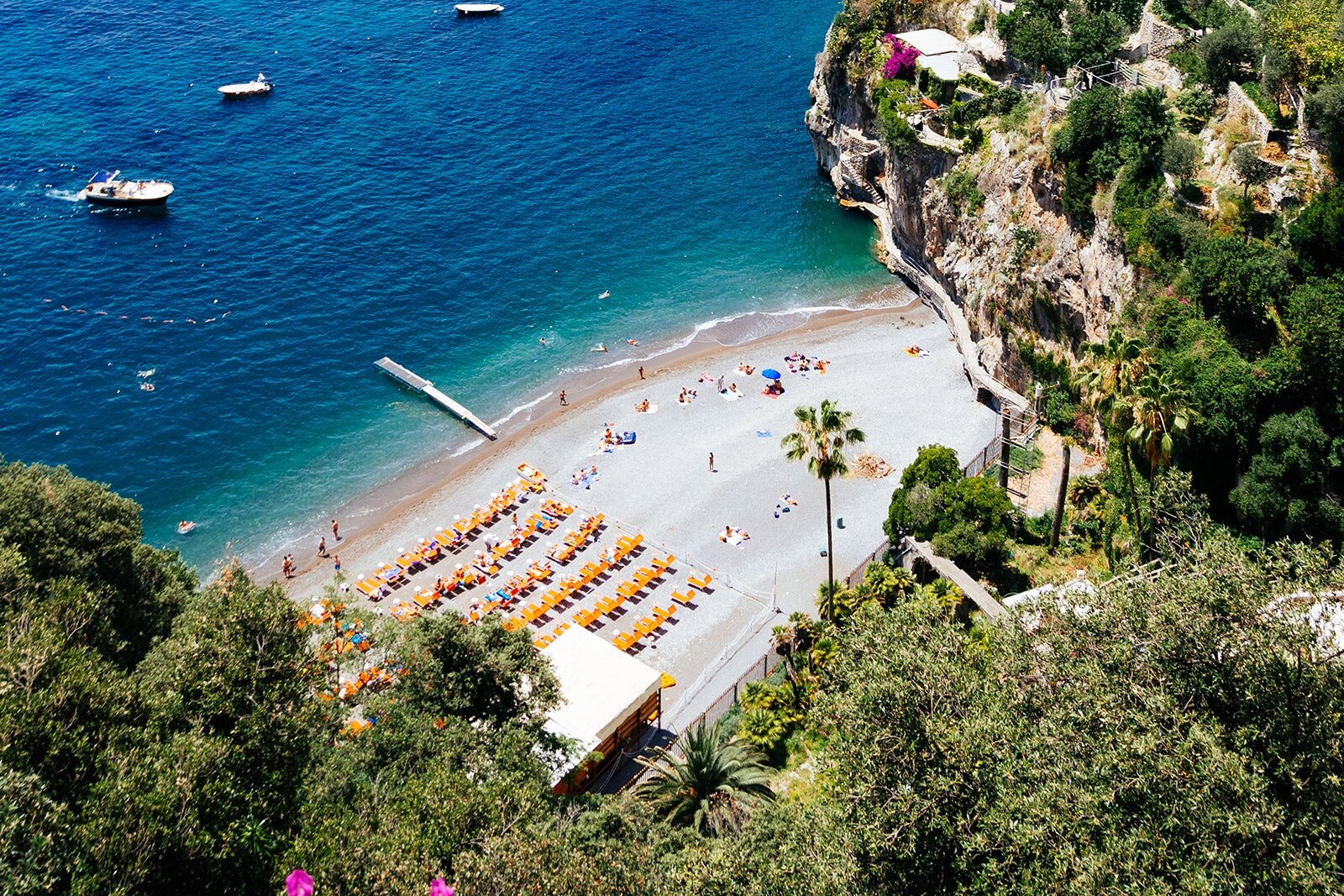 Families
Photo
Budget
Adventure
Arienzo Beach is your best bet if you're looking for the classic beachfront adventure just 13 minutes northwest from Praiano. It gets more sun than any other beach in the area thanks to its convenient location.
On the beach itself, you'll find an area packed with chairs and umbrellas adjacent to open stretches of soft sand. To get to the beach, you'll have to descend about 300 steps, so be prepared for that. Additionally, vibrant gardens from nearby villas are visible from here, adding to the beauty of this area.
Location: Via Arienzo, 34, 84017 Positano SA, Italy
Back to top