8 Shopping Ideas in Milan
Where to Shop in Milan... and What to Buy
The home of high fashion, fine foods and designer home interiors, shopping in Milan is part and parcel of a Milan city break. Shop till you drop and return to your Milan hotel with the latest fashions, food and homeware.
1
Designer paradise in the Golden Square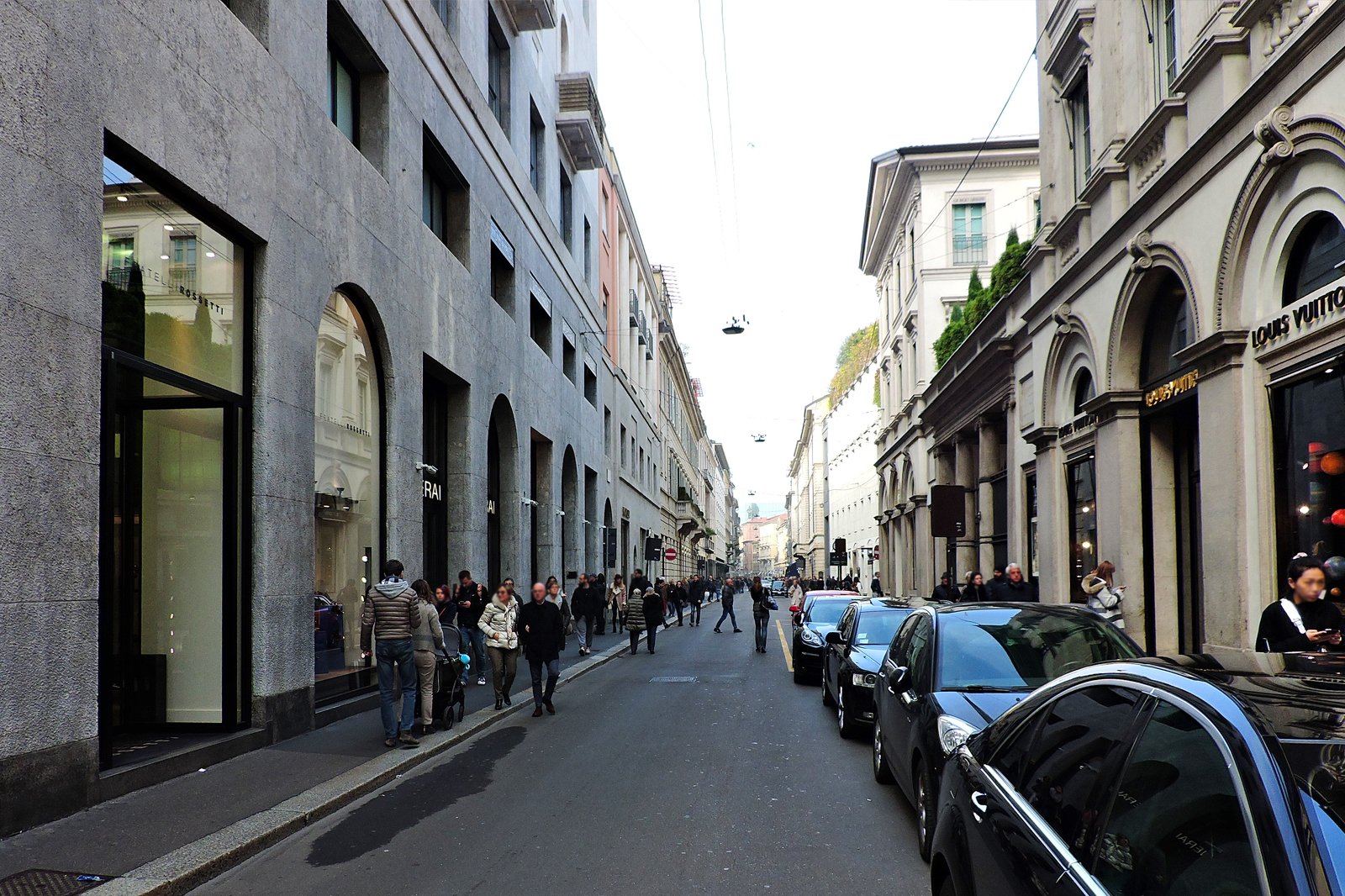 Italy's fashion hub lies within the streets of the Quadrilatero d'Oro '('golden quadrilateral') around Via Montenapoleone ('Montenapo'), Via della Spiga and Via Sant'Andrea. Shop for Prada pumps and Gucci couture proudly on show in elegant window displays.
photo by Dimitris Kamaras (CC BY 2.0) modified
2
Galleria designer shopping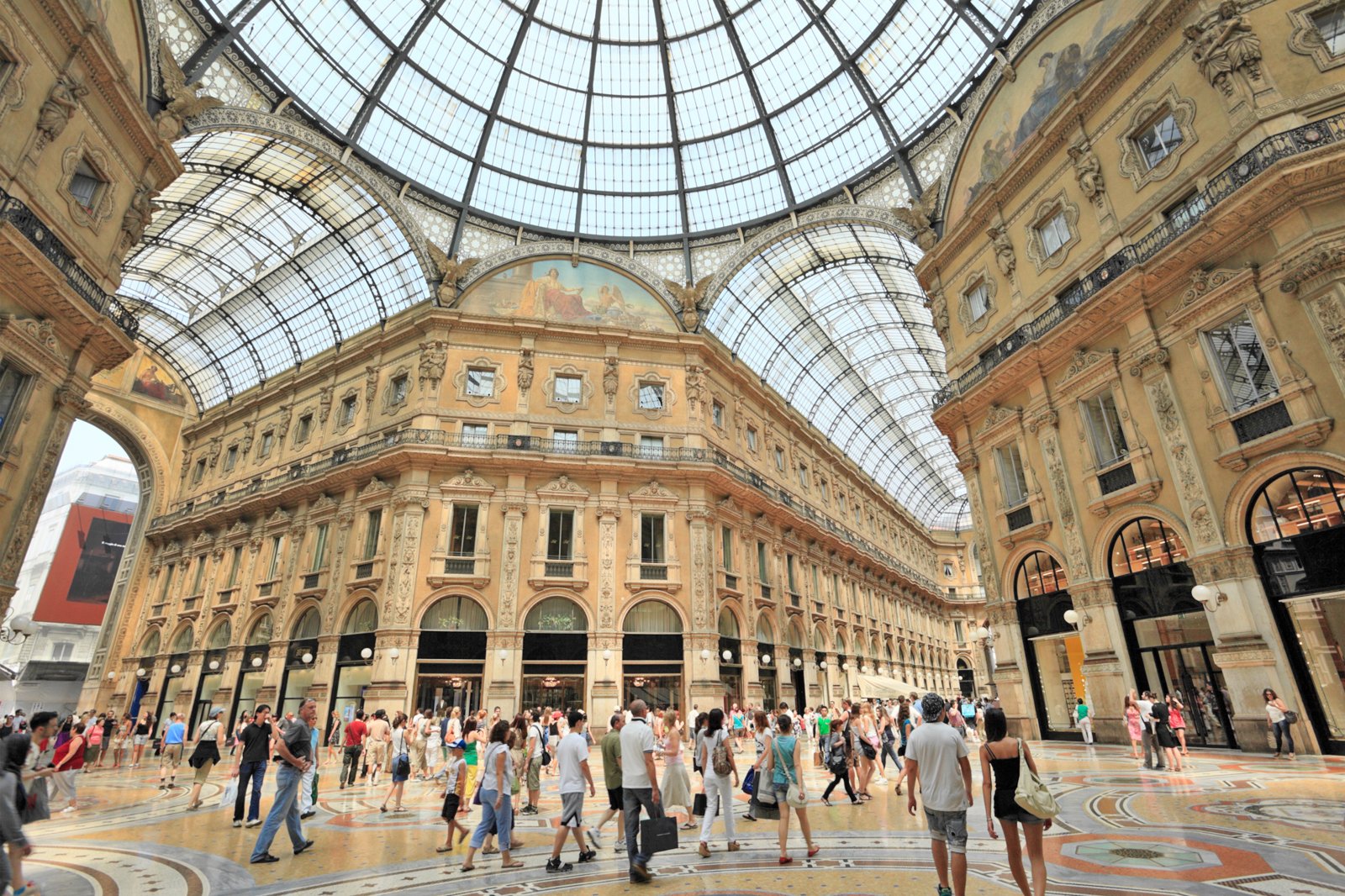 With its magnificent iron-and-glass structure and mosaic floor, the belle epoque 19th-century arcaded Galleria Vittorio Emanuele II is a designer shopping treat. It is just seconds from the Duomo cathedral. Shop (or window-shop) in Prada, Louis Vuitton and Dolce & Gabbana before a spot of people-watching from the gallery bars.
Location: Piazza del Duomo, 20123 Milan, Italy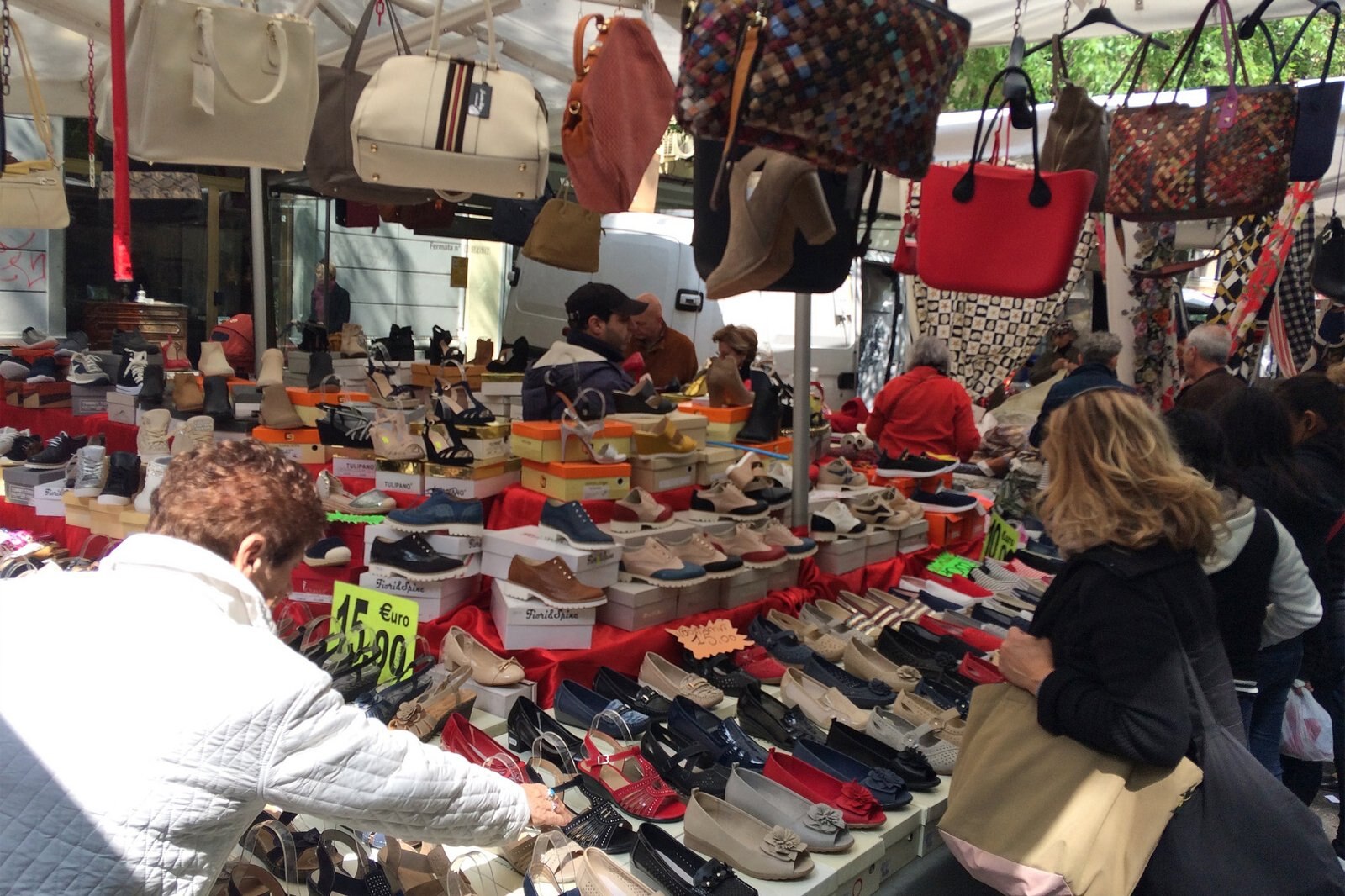 Away from the designer centres is Milan's best-loved street fair, Saturday's Fiera di Sinigaglia open-air flea market. Winding around the streets in the Ticinese canal quarter, browse for bargains and find retro 1970s disco tops, South American knitwear, CDs, fancy shoes, military gear and old comic books.
Location: Strada Alzaia Naviglio Grande, Via Valenza, Milan
photo by Ivan Kurmanov (CC BY 2.0) modified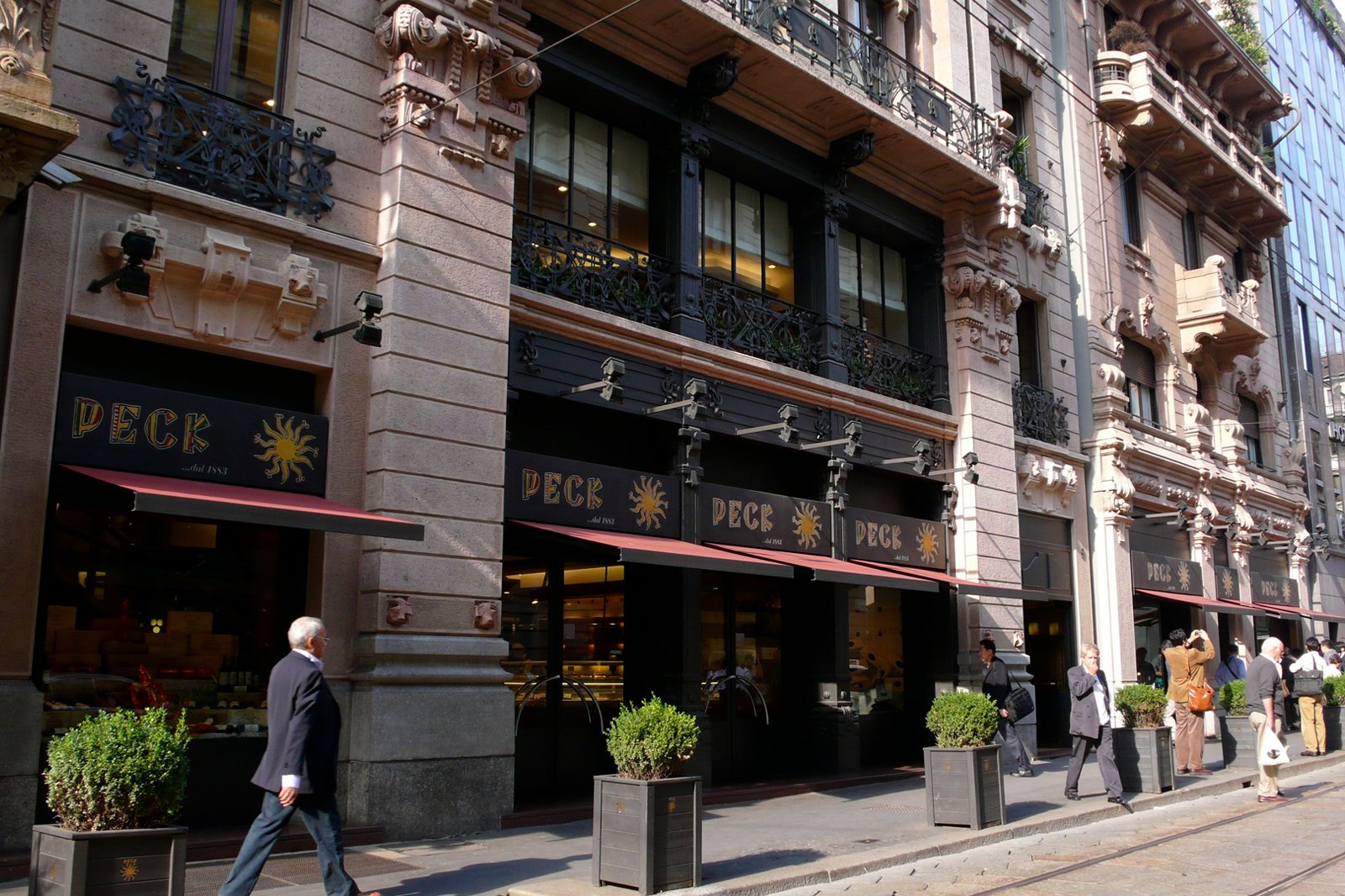 Black truffles, spicy Gorgonzola, Tuscan ham and bottles of Barolo red wine are among the mouth- watering delights at the legendary Peck food store. Stop by the deli counter for a sample then head upstairs and enjoy a coffee, cheese platter and sweet treat.
Location: Via Spadari 9, 20123 Milan, Italy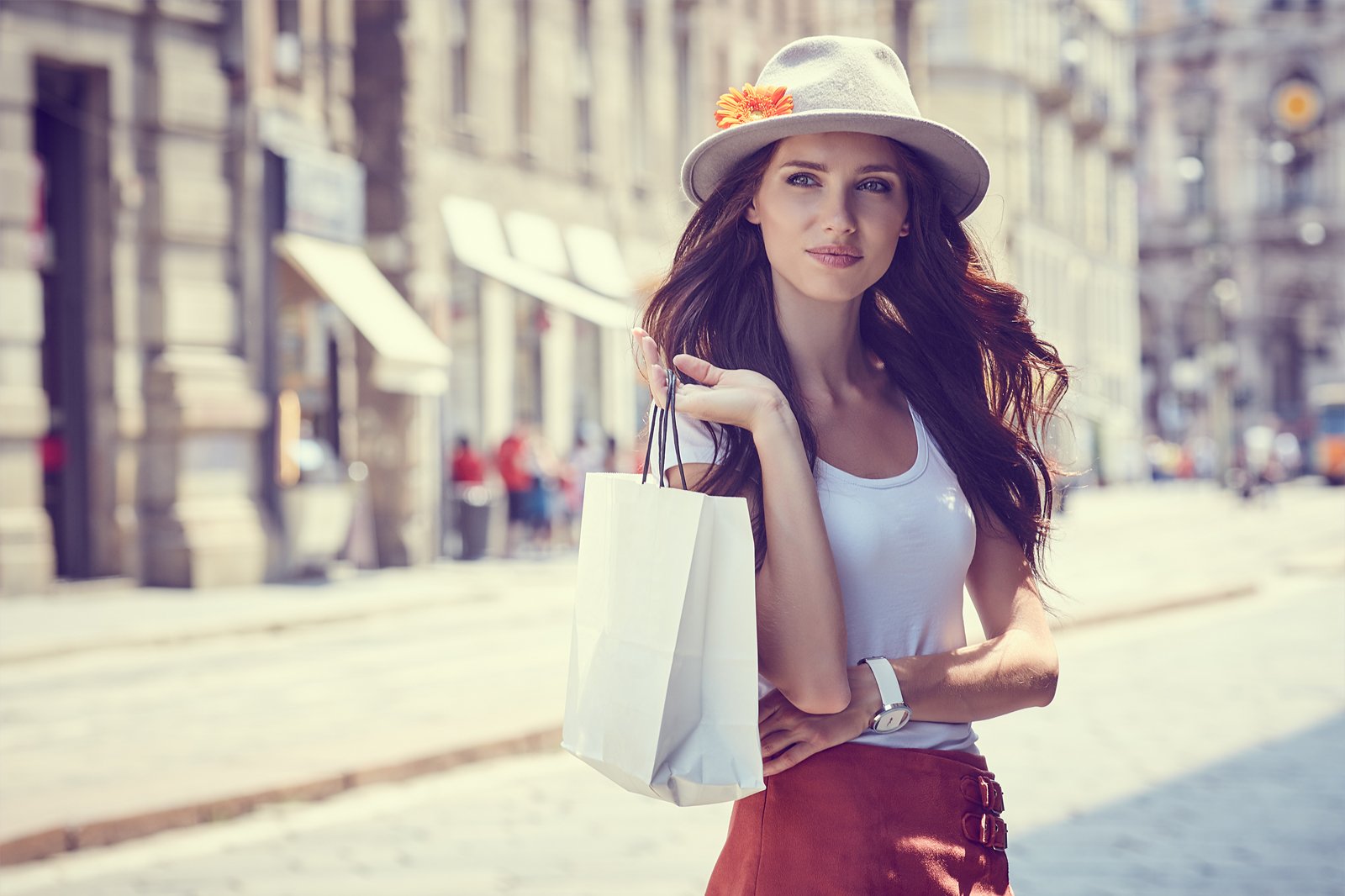 Book a Milan hotel during the two sale seasons from early January to February and from July to August. With up to to 60% off original prices, it's the perfect time to pick up Prada pumps and Gucci couture. Head to Corso Buenos Aires, Milan's largest shopping street.
6
Shoe-shopping on Via Torino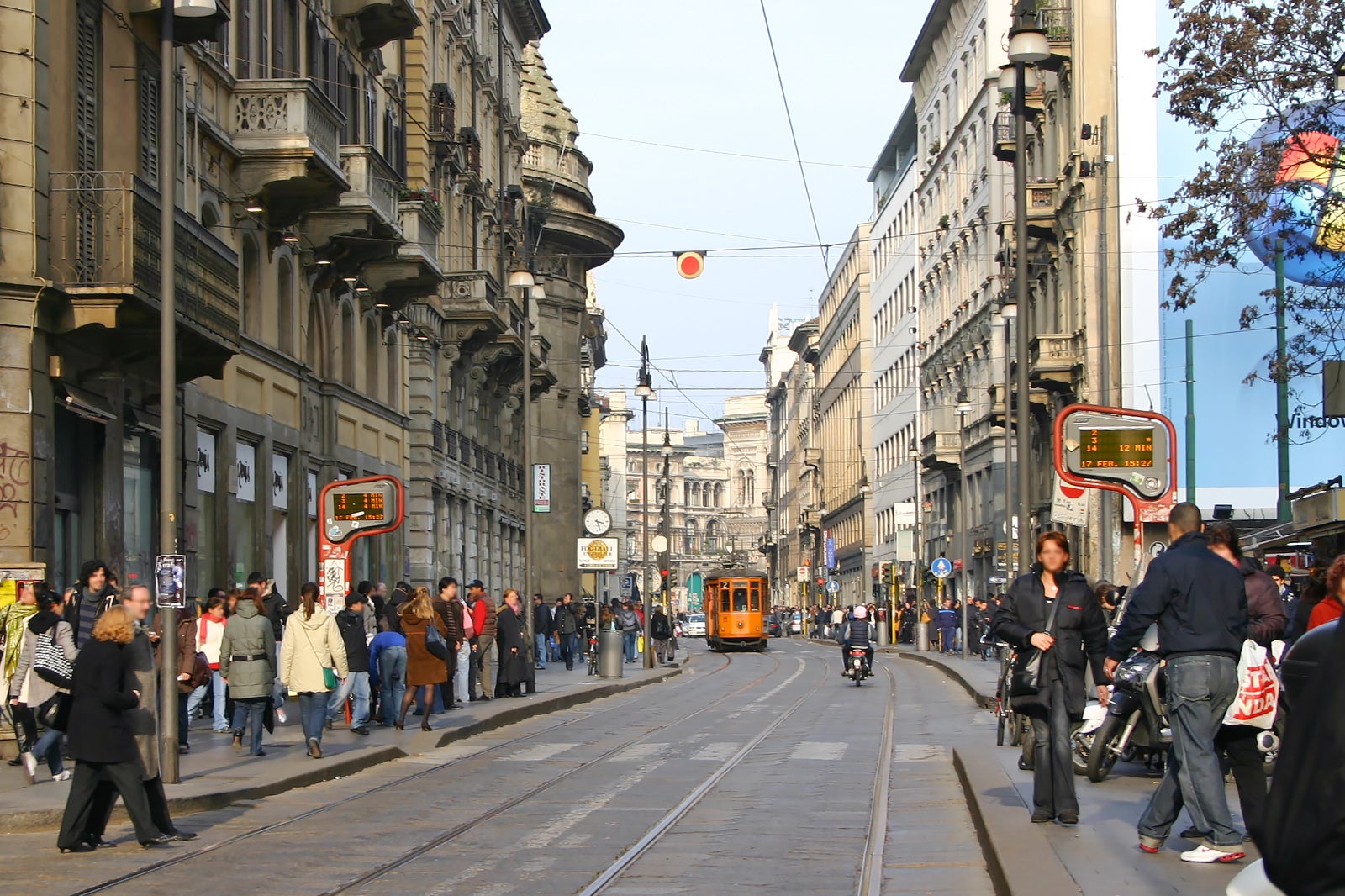 Connecting Piazza Duomo with the canalside Ticinese district, Via Torino is something of a shoe fan's dream, selling everything from trendy wedges to all-terrain trekking shoes. Head further down towards Ticinese to find craftsmen working on trinkets and leather goods in their workshops.
Location: Via Torino, 20123 Milan, Italy
photo by G.dallorto (CC BY-SA 2.5) modified
7
Armani indulgence on Via Manzoni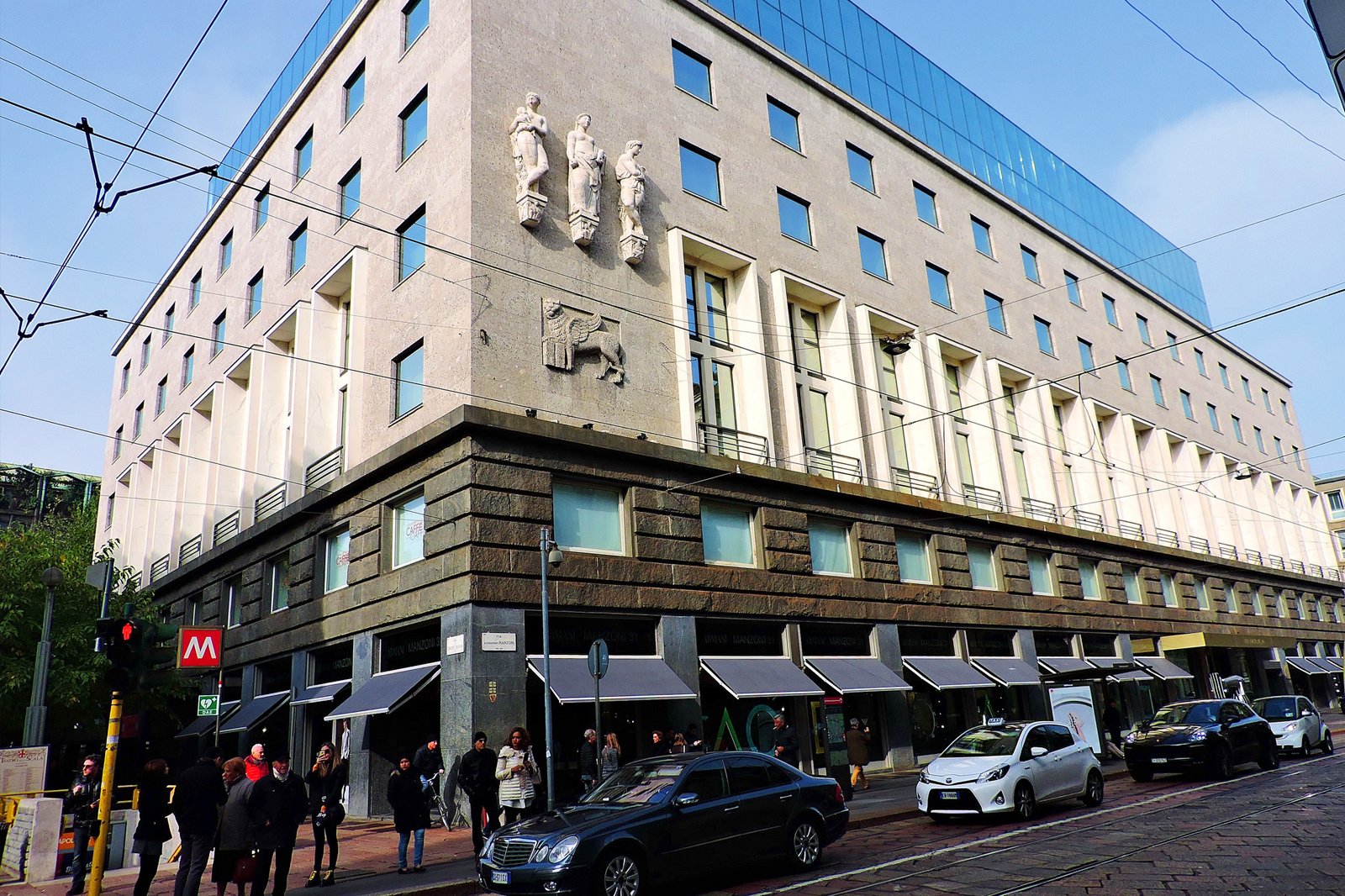 Georgia Armani's multi-concept store, Spazio Armani on elegant Via Manzoni, fills 6,000 square metres with showrooms of fashion, interiors, flowers and hi-tech Sony equipment. After shopping, enjoy an aperitif or coffee at the upstairs Emporio Armani Cafè, or book a table at the Japanese Nobu restaurant.
Location: 31 Via Manzoni, 20121 Milan, Italy
photo by Dimitris Kamaras (CC BY 2.0) modified
8
Leather lovers in Chinatown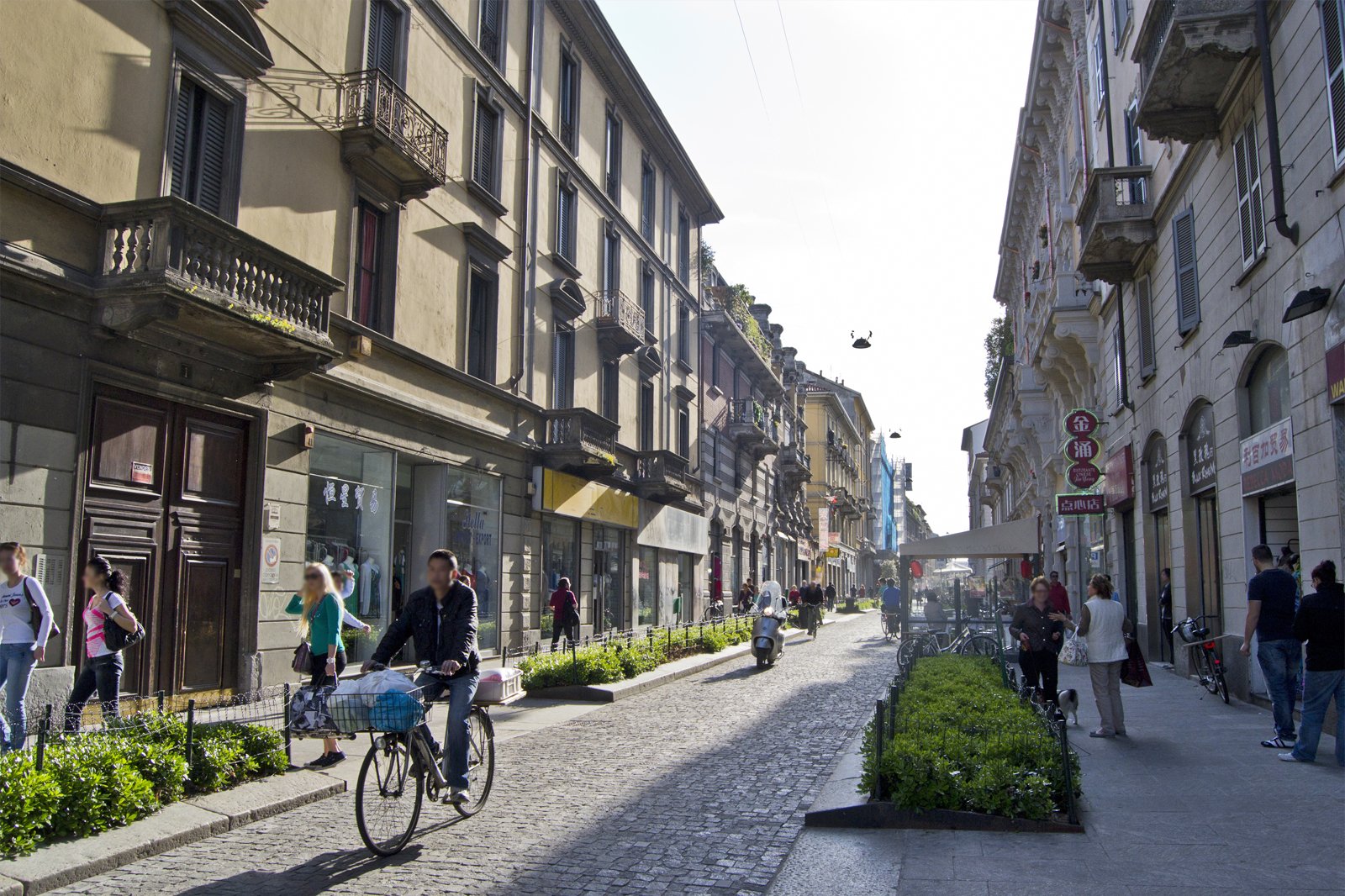 With an emphasis on quality and value, the place for leather shoes, belts and bags is around Via Paolo Sarpi in Milan's Chinatown. It is a bustling working-class district, north of Parco Sempione. Centred along Via Canonica and Via Rosmini, the area is also home to glass, craft and gift shops. Saturday is the best day to browse.
photo by LucaChp (CC BY-SA 3.0) modified