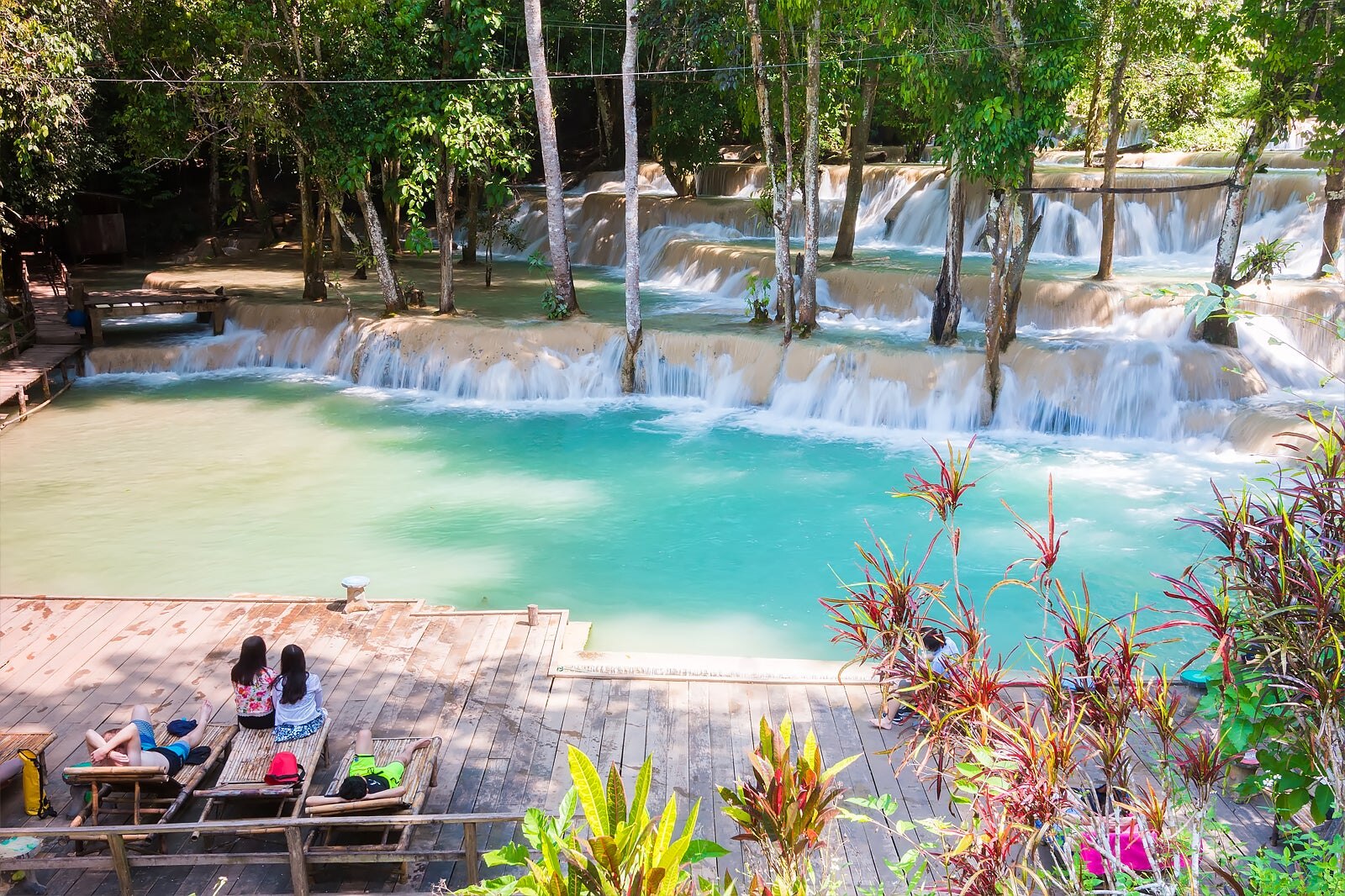 Tad Sae Waterfall is a spectacular natural wonder you can enjoy during the wet season in Luang Prabang. The cascades aren't as high as Kuang Si waterfall, but there are many more streams of water pouring over unique limestone formations. You can also go for a swim in large pools below the falls.
Tad Sae is only reachable by boat, giving you an opportunity to retreat into nature. Locals often visit the falls over the weekend, so you're better off visiting during the week if you're not a fan of crowds. The best time to visit Tad Sae Waterfall is from August through November.
Tad Sae Waterfall near Luang Prabang - one of the highlights of 18 Best Things to Do in Luang Prabang (Read all about Luang Prabang here)
The cascades of Tad Sae offer really great photo opportunities as the water spills over the multi-levelled rocks into the pools below. There are steps leading into the largest pool, which makes swimming access really easy. The pools are very popular with locals and it's best to dress modestly like them. There are public toilets and changing facilities, along with a restaurant near the waterfall.
Tad Sae Waterfall is about 15 km southeast of Luang Prabang, but it's definitely worth a trip during the rainy season. You can hire a tuk-tuk to take you to the Nam Khan riverbank, where boats can ferry you across for about 10,000 kip. Expect to pay around 200,000 kip for the tuk-tuk. Booking through tour operators is usually the best option as they usually organise minivan excursions for about 50,000 kip per person.
Tad Sae Waterfall near Luang Prabang
Location: Luang Prabang, Laos
Back to top