5 Best Beaches in Coron
Discover the Most Popular Coron Beaches
The best beaches in Coron are framed by the stunning natural scenery that surrounds them. But the beauty here includes stunning scenery visible under the water's surface too. It's important to realise that there's no beach within the vicinity of Coron town itself. The southeastern coast of Busuanga Island is, for good reason, not famed for its gorgeous beaches, apart from Marcilla Beach, which is located a good hour-long drive on bumpy roads to the east of downtown Coron.
The most popular Coron beaches are located on Coron Island, or on the other smaller islands that belong to the Calamian Archipelago. If you're a beach lover and stay in Coron Town Proper, you'll need to take a boat ride to make your holiday. Check out the beaches you shouldn't miss in Coron. Please note that almost all beaches and islands in Coron are private, so you have to pay an entrance fee to get on the sand (entrance fees are included in day trip prices).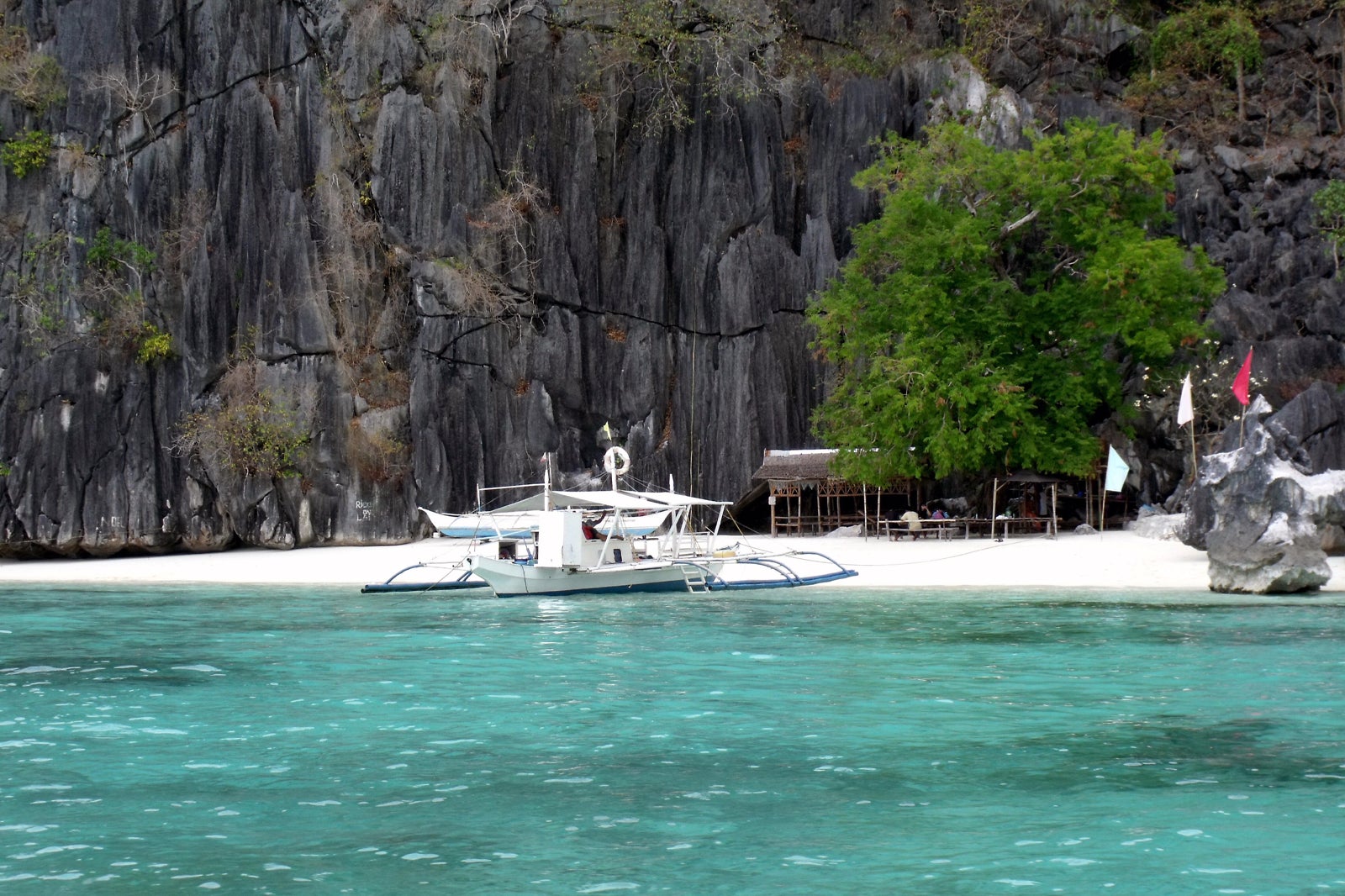 Banol Beach (also called Banul Beach) is a pretty sight thanks to the extra fine white powdery sand that could almost convince you that you are in the Maldives. The turquoise waters that gently lap Banol Beach are almost eerily beautiful, especially when the sun is shining.
Laze on the sand and top up your tan, go for a swim, snorkel, or enjoy sea kayaking surrounded by the pristine natural décor. Banol is only about 160 metres long, but hosts a good choice of bars and restaurants. You have to join an island-hopping tour or hire a private boat to get here.
Location: Coron, Palawan, Philippines
photo by André Héroux (CC BY 3.0) modified
Atwayan Beach is nestled at the bottom of a tiny bay located on the northwest coast of Coron Island. The strip of sand is no longer than 100 metres, and you'll find a cool bar and restaurant serving seafood, local and international dishes located toward the southern end of the beach.
Atwayan Beach's limestone karst backdrop covered with tropical trees and plants is simply stunning. Its waters offer great snorkelling and the sandy expanse is much less crowded than Banol Beach. Similarly to Banol, you have to join an island-hopping tour or hire a private boat to get here.
Location: Coron Town Proper, Coron, Palawan, Philippines
photo by Felix Dance (CC BY 2.0) modified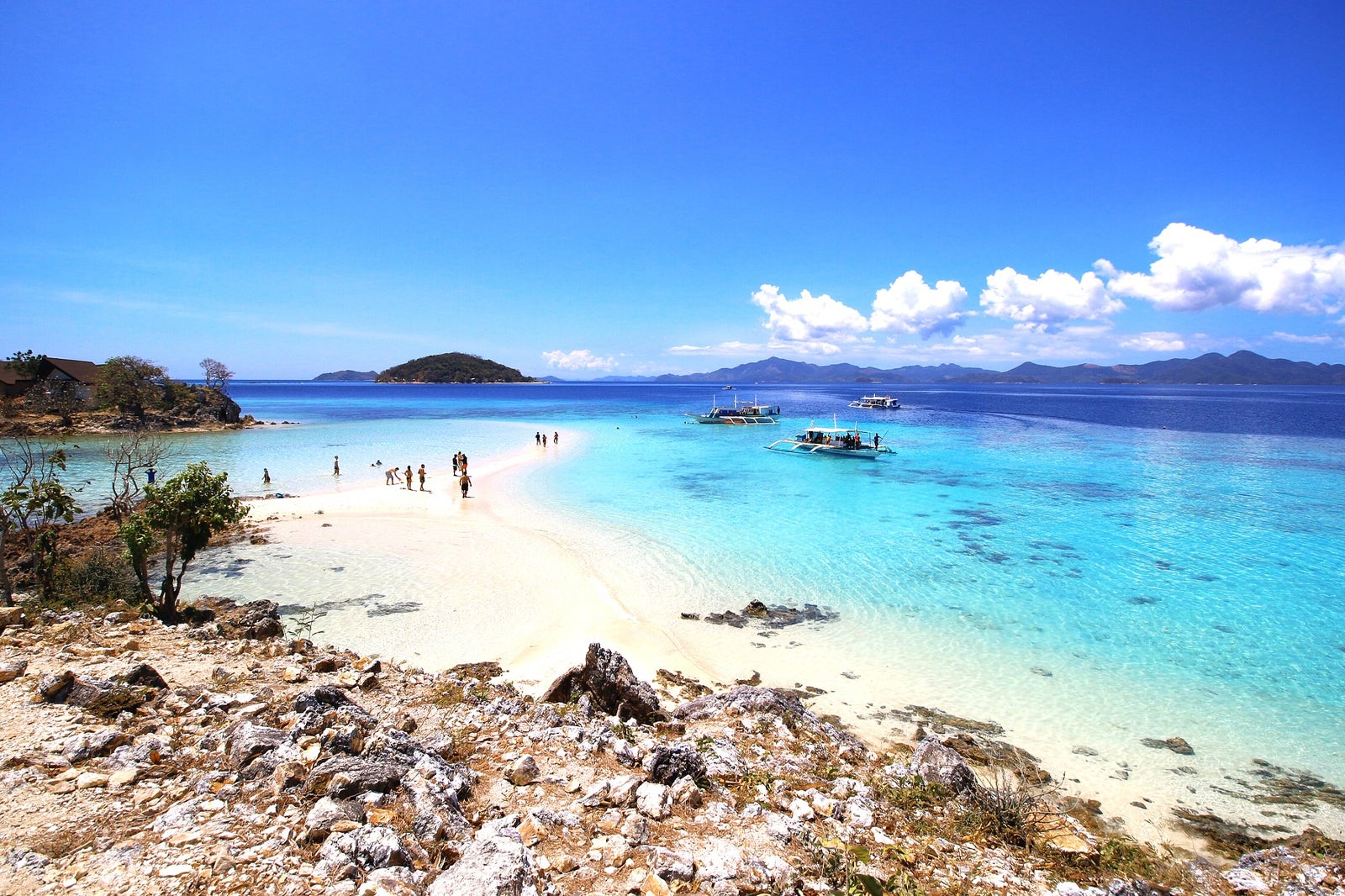 Malcapuya is a small island approximately 800 metres at its longest by 180m wide at its widest. It is located a 1.5-hour boat trip from Coron Town, between Tampel and Bulacao Islands to the south of Coron Bay. Malcapuya Island is surrounded by a splendid beach and offers great snorkelling opportunities. You can buy fresh coconut water and other drinks on site.
Malcapuya is a popular stop-off point on local island-hopping tour itineraries that also include Banana and Bulog Dos Islands. This tour costs around 1,500 pesos.
Location: Malcapuya Island, Philippines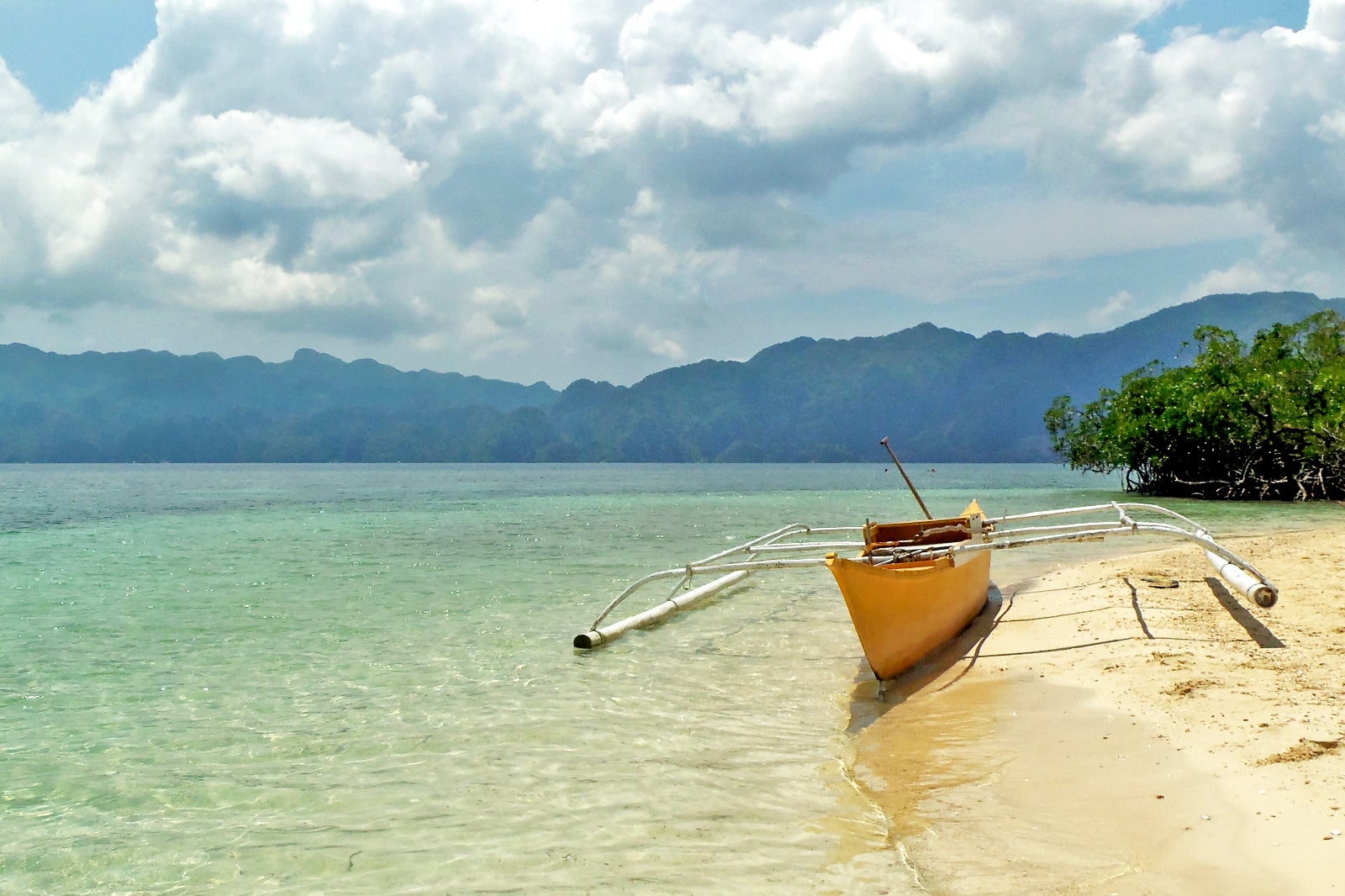 Also known as CYC Beach, Coron Youth Club is the only public beach in Coron. Located south of Uson Island, about 6 km from Coron Town proper, CYC Beach is part of a tiny island surrounded by an impressive coral reef that offers an outstanding snorkelling spot.
The central area of this approximately 10,000-sq-m island is covered with thick vegetation that provides welcome shade during the hottest hours of the day. CYC Beach can be visited during day trips by bangka, a local motorized outrigger canoe.
Location: Coron Town Proper, Coron, Palawan, Philippines
photo by Lawrence Ruiz (CC BY-SA 4.0) modified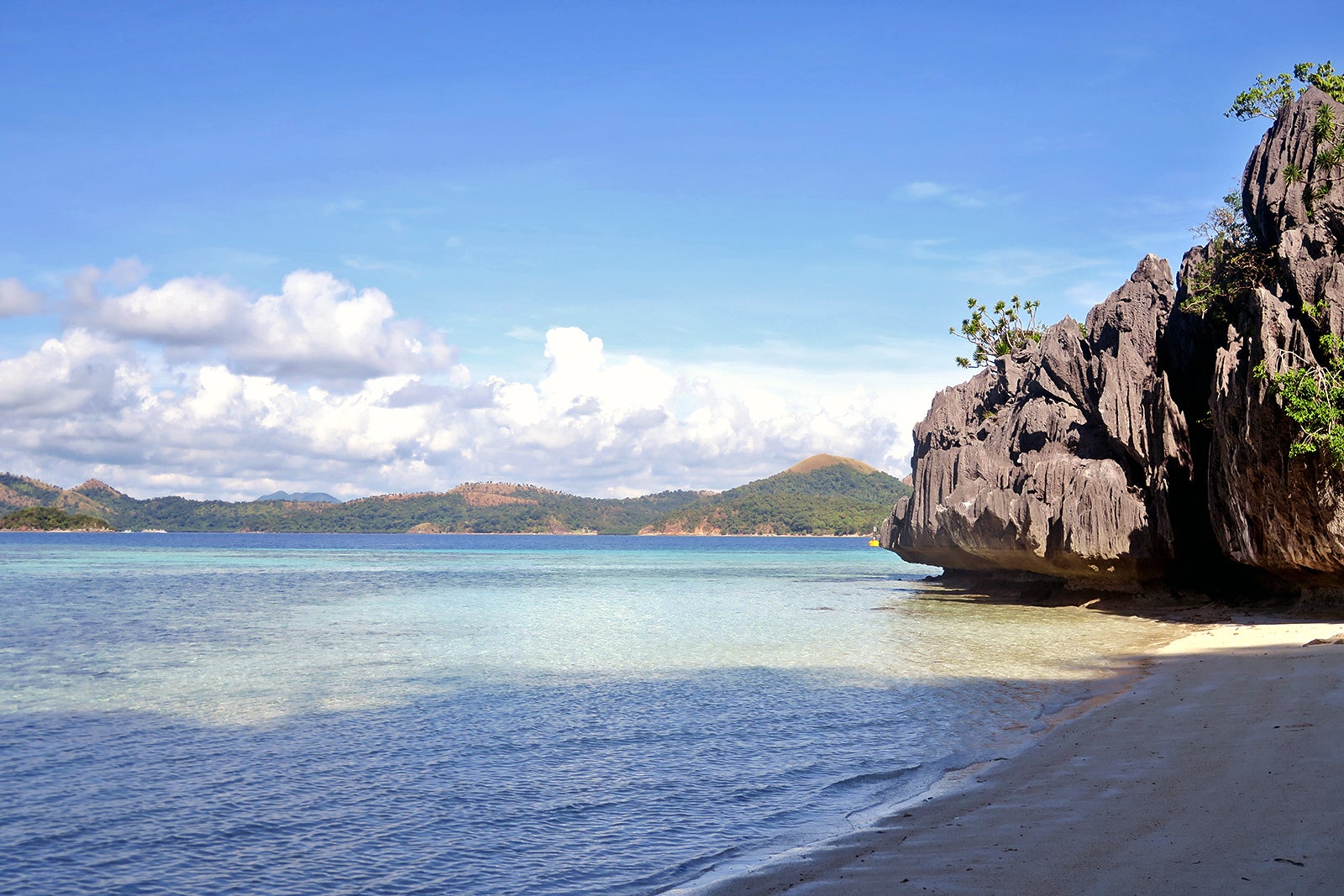 Smith Point Beach is nestled in an almost circular small bay located just south of Banol Beach on the northwest coast of Coron Island. The beach itself is less than 100 metres in length and the bay features splendid limestone karst formations dotted all around its crystal clear waters.
Smith Point Beach offers great swimming and snorkelling as the bay hosts lively coral reefs that house a multitude of marine species, including plentiful starfish. You'll find a few beach shacks here at which you can enjoy fresh drinks and food. Smith Point Beach can get crowded at times because many day trips make a stop here.
Location: Coron Town Proper, Coron, Palawan, Philippines
photo by Felix Dance (CC BY 2.0) modified