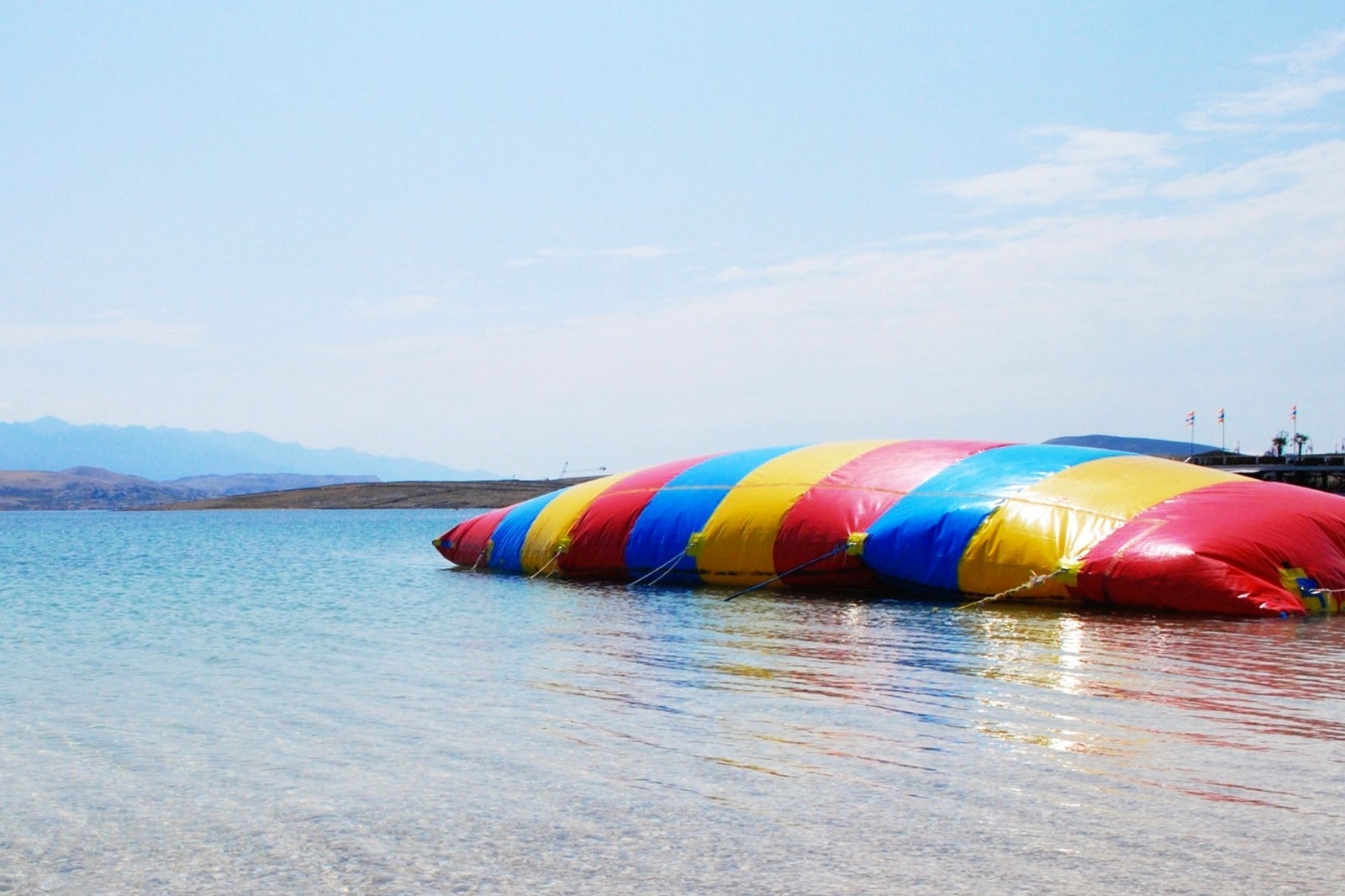 Slides N' Splash Water Park Boracay opens up a world of adventure in the calm ocean for both kids and grownups. Featuring a variety of inflatable obstacle courses and water games, it's an extremely fun alternative for those who are done with the usual round of activities on the island. The first of its kind, this inflatable playground is located offshore, about 20 minutes from the boat station on Bulabog Beach.
Slides N' Splash Water Park Boracay - one of the highlights of 24 Best Things to Do on Boracay Island (Read all about Boracay Island here)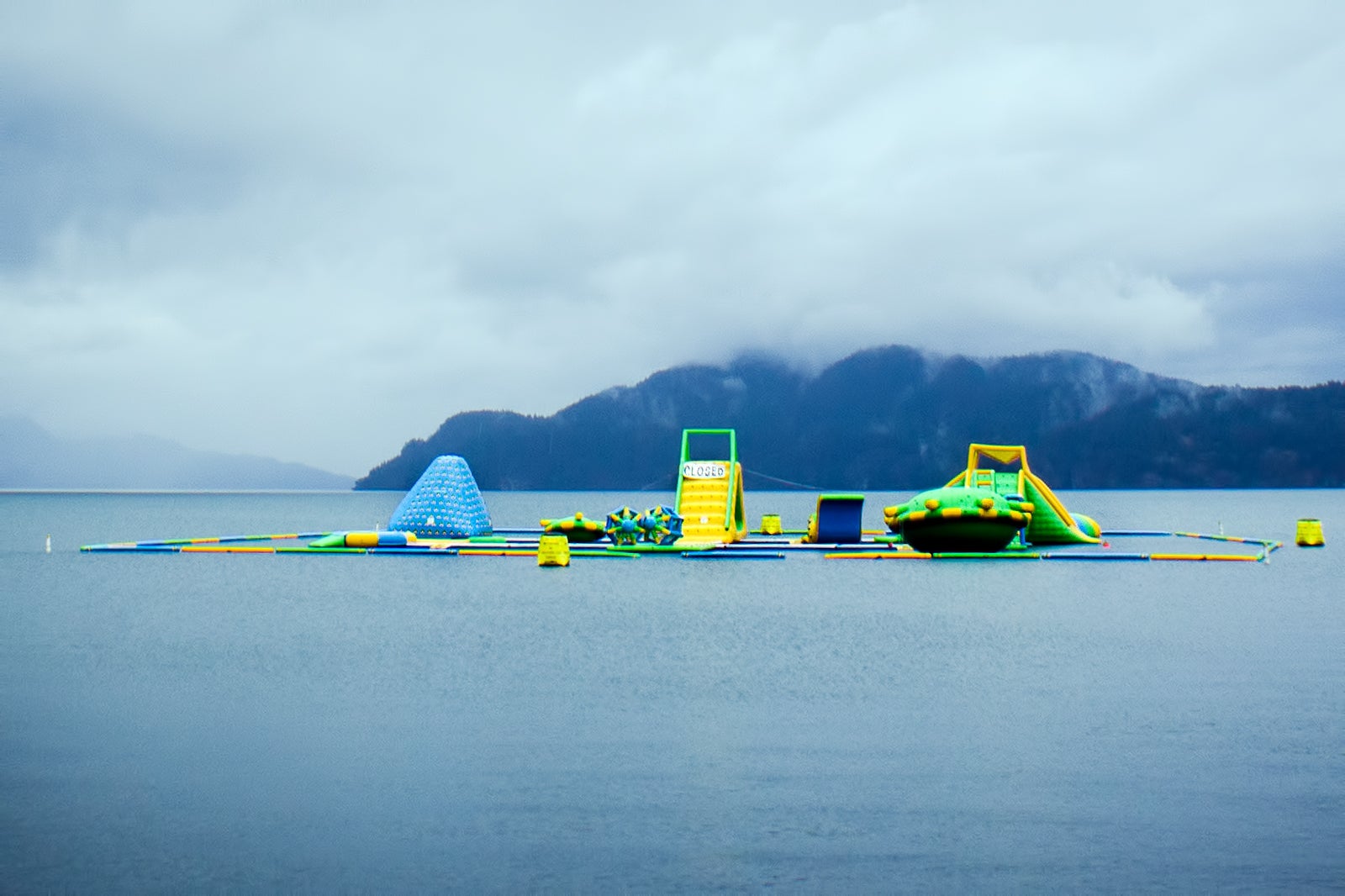 The fun at Slides N' Splash Water Park begins at a bamboo raft where you get suited up with a life vest and provided with your snorkelling gear. A few metres away, you can hear screams of laughter and excited yelps as people navigate the floating facility. Consisting of a trampoline, a ladder, a giant slide, a swing, and a lot more, you can bounce up and down, climb, crawl, or slide your way down into the water.
The best part about this is that the entire facility is of top quality, so it guarantees an entertaining and, most importantly, safe day out for all ages. Access to this park costs 1,800 pesos per person for unlimited use of the facility and includes boat transfer, pick-up from your hotel, a tour guide, and snacks.
Slides N' Splash Water Park Boracay
Location: Bulabog Beach, Balabag, Boracay Island, Malay, Aklan 5608, Philippines
Open: Sunday–Monday from 8am to 4.30pm, Tuesday–Saturday from 9am to 5pm
Phone: +63 (905) 580 5501
Price: 1,800 pesos per person
Back to top