Willy's Rock is arguably Boracay's most photographed landmark. It's a rocky outcrop that forms a tidal island with a statue of the Virgin Mary on top of steps that are carved into the volcanic rock. Willy's Rock gets its name from the nearby Willy's Beach Club Hotel and is situated near Station 1 on Boracay's 4 km stretch of white sandy beach.
Willy's Rock Boracay - one of the highlights of 24 Best Things to Do on Boracay Island (Read all about Boracay Island here)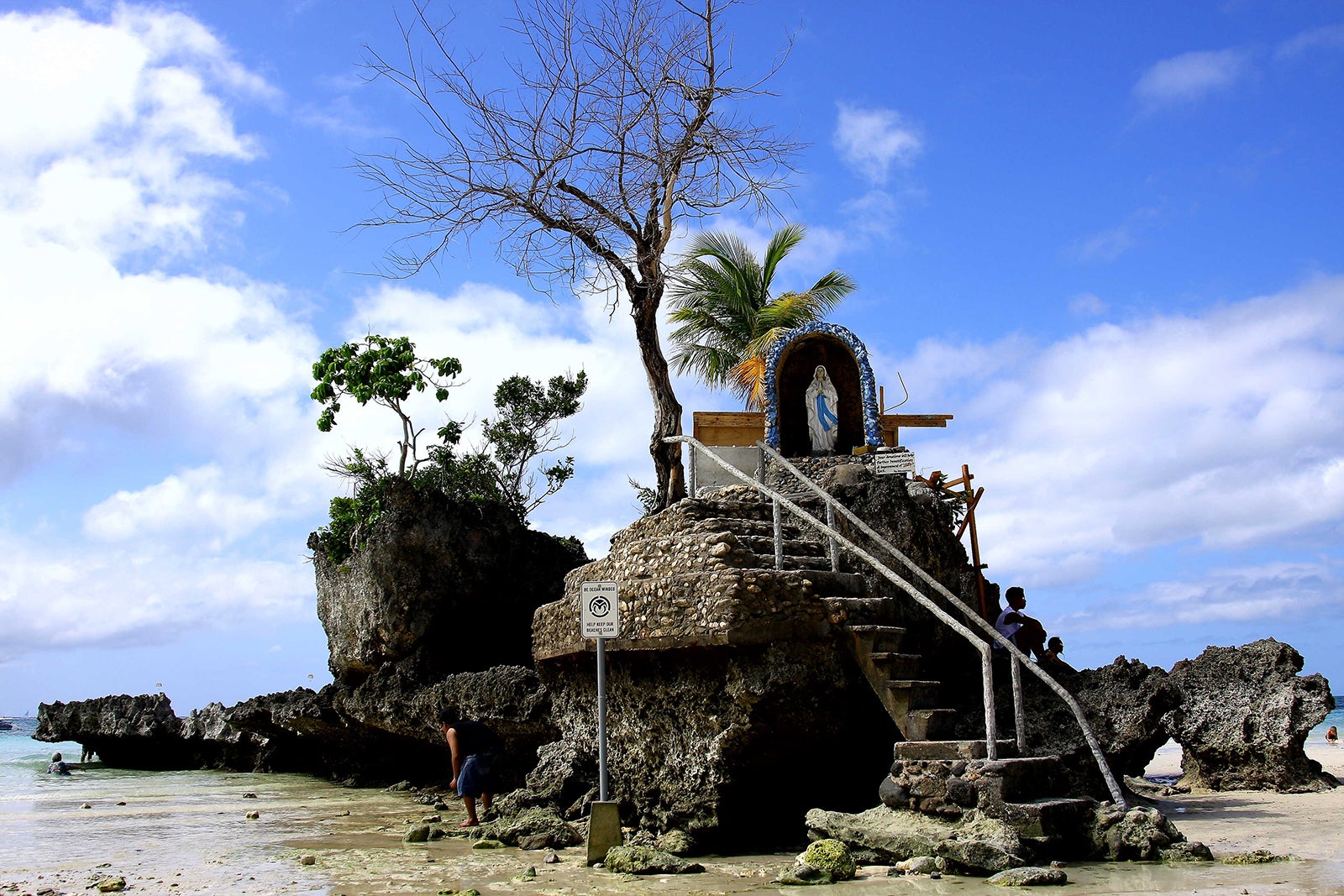 It's a very popular spot with local people, especially local Catholics, and as a result, it can get a little crowded at times. The manmade staircase leading up to the statue is always wet and can get a little slippery, so take care especially during high tide. Despite its status as a tidal island, Willy's Rock is easily accessible, though at high tide, you might need to wade through waist-high waters.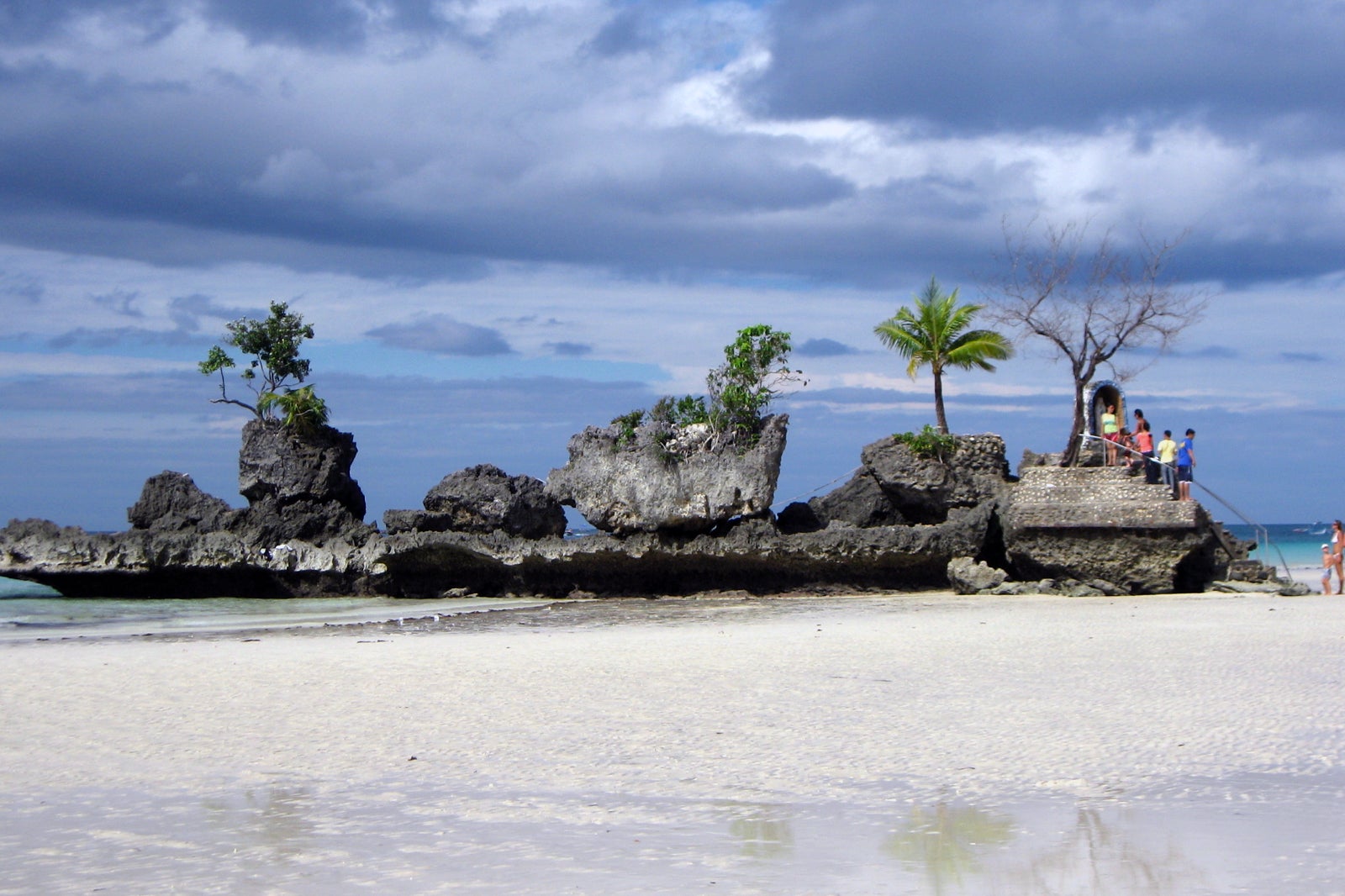 Willy's Rock Boracay
Location: Boracay Tambisaan Jetty Port Rd, Malay, Aklan, Philippines
Back to top