10 Things to Do in Malaga When it Rains
What to Do When Rain Spoils Plans in Malaga
Malaga is known as a haven for sun-seeking holidaymakers looking for a beach break. Set on Spain's Costa del Sol, the city is also a mecca for cultural and historical significance, with an abundance of impressive sites throughout. However, when the clouds close in and rain takes hold, some might be left wondering what the best activities are beyond the sandy shores.
From numerous museums and galleries dedicated to a variety of local arts, culture and history to buzzing food markets, Malaga is a city with plenty to do, no matter the weather. Discover the delights of the historic centre, whether you're eating your weight in tapas, drinking in the local art or watching live performances. Here's a roundup of the best things to do in Malaga when it rains.
1
Atarazanas Market
A haven for fresh food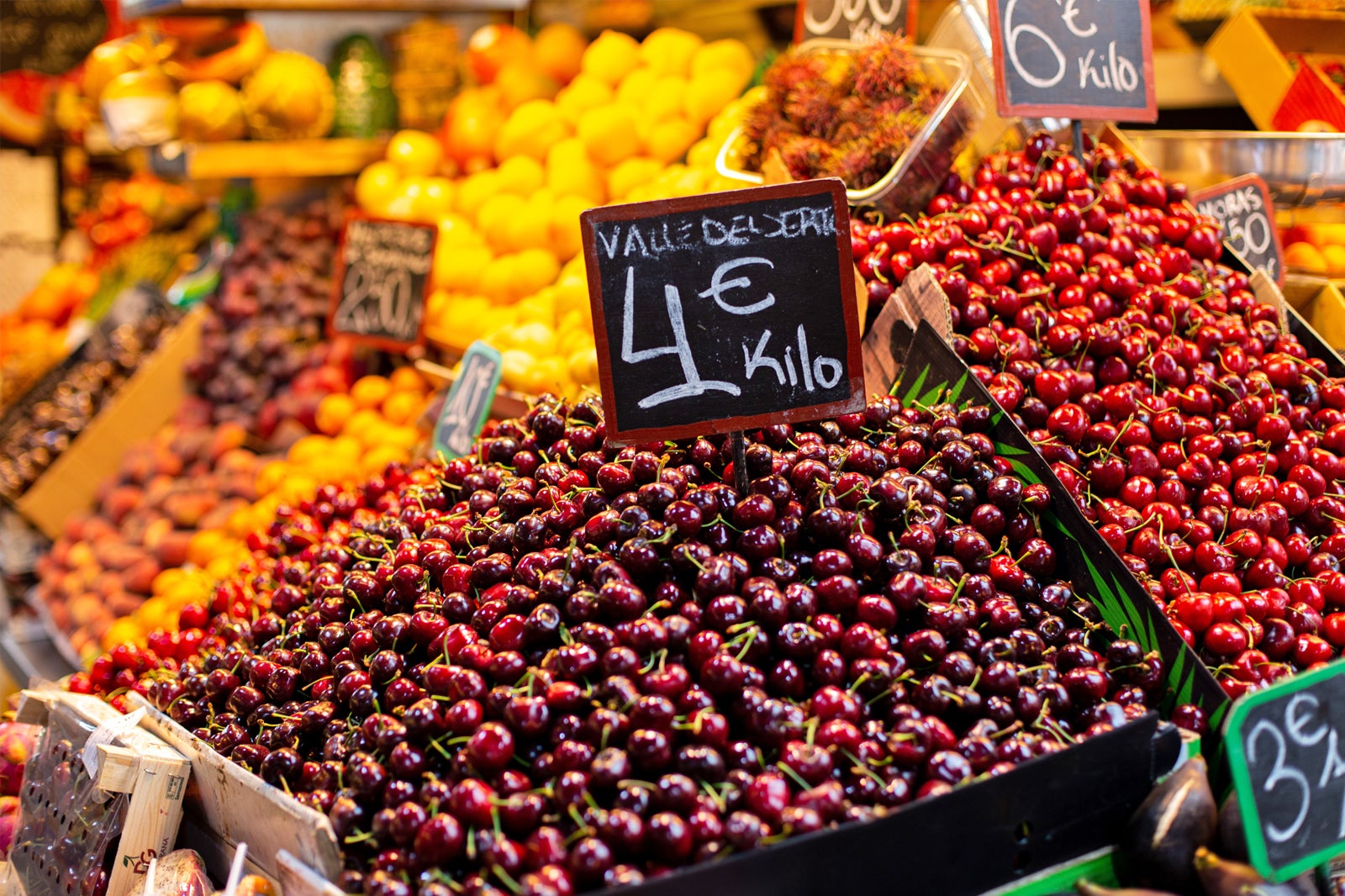 A feast for the senses, Atarazanas Market is an absolute foodie's delight. Bountiful with fresh produce from fruit and vegetables, fish and meat to ready-to-eat freshly prepared tapas and meals, there's no shortage of choice. Locals flock here to purchase their own ingredients, which is one of the hallmarks of the market's traditional atmosphere.
It's not only about the culinary offerings at Mercado de Atarazanas though. Under Moorish rule, the building was once a primary shipyard where the sea came right to the doors. Take in the Arabic archways, forged ironwork and stained-glass windows that now provide a home to one of the region's most popular indoor markets.
Location: Calle Atarazanas, 10, 29005 Málaga, Spain
Open: Monday–Saturday from 8 am to 2 pm (closed on Sundays)
2
Picasso Museum Malaga
Dedicated to the city's most famous artist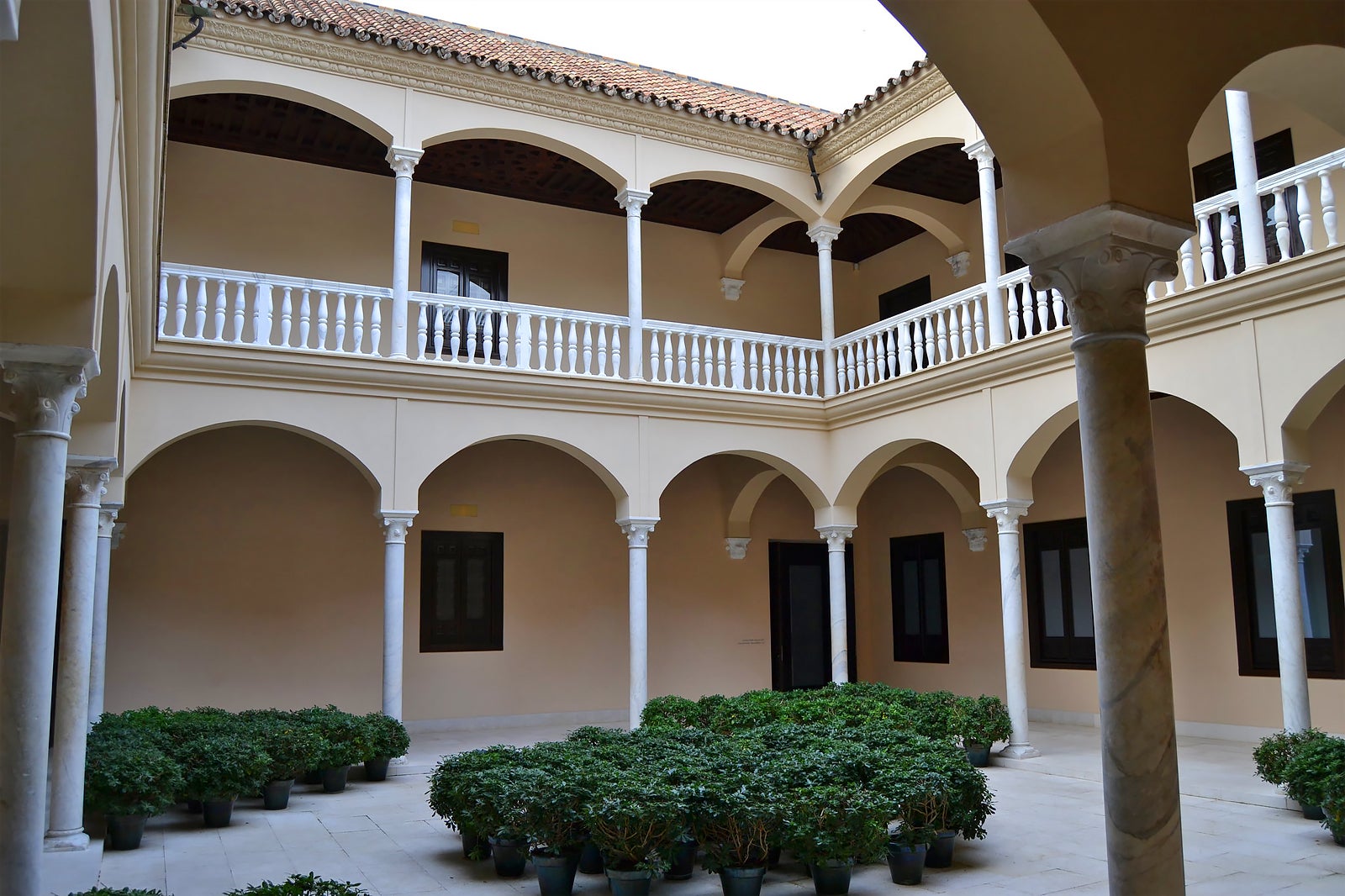 Set up in honour of the work of Malaga's famous son, Picasso Museum Malaga (Museo de Picasso) is an unmissable museum whatever the weather. More than 200 works of art comprise the collection that catalogues Picasso's brilliant artistic career. There remain a few gaps, the blue and rose periods in particular, but it otherwise offers a comprehensive review of his work.
This museum boasts more than just the work of an incredible artist, however. Located in the city centre, housed within Palacio de Buenavista, it's set to a backdrop of Alcazaba Fortress. Just a few minutes' walk from the museum will land you at Cata Natal, the birthplace of Picasso at the Plaza de la Merced.
Location: Palacio de Buenavista, Calle San Agustín, 8, 29015 Málaga, Spain
Open: Daily from 10 am to 7 pm (closing time varies by season)
photo by Emilio (CC BY-SA 2.0) modified
3
Shop in the Old Town
An ideal escape with stylish outlets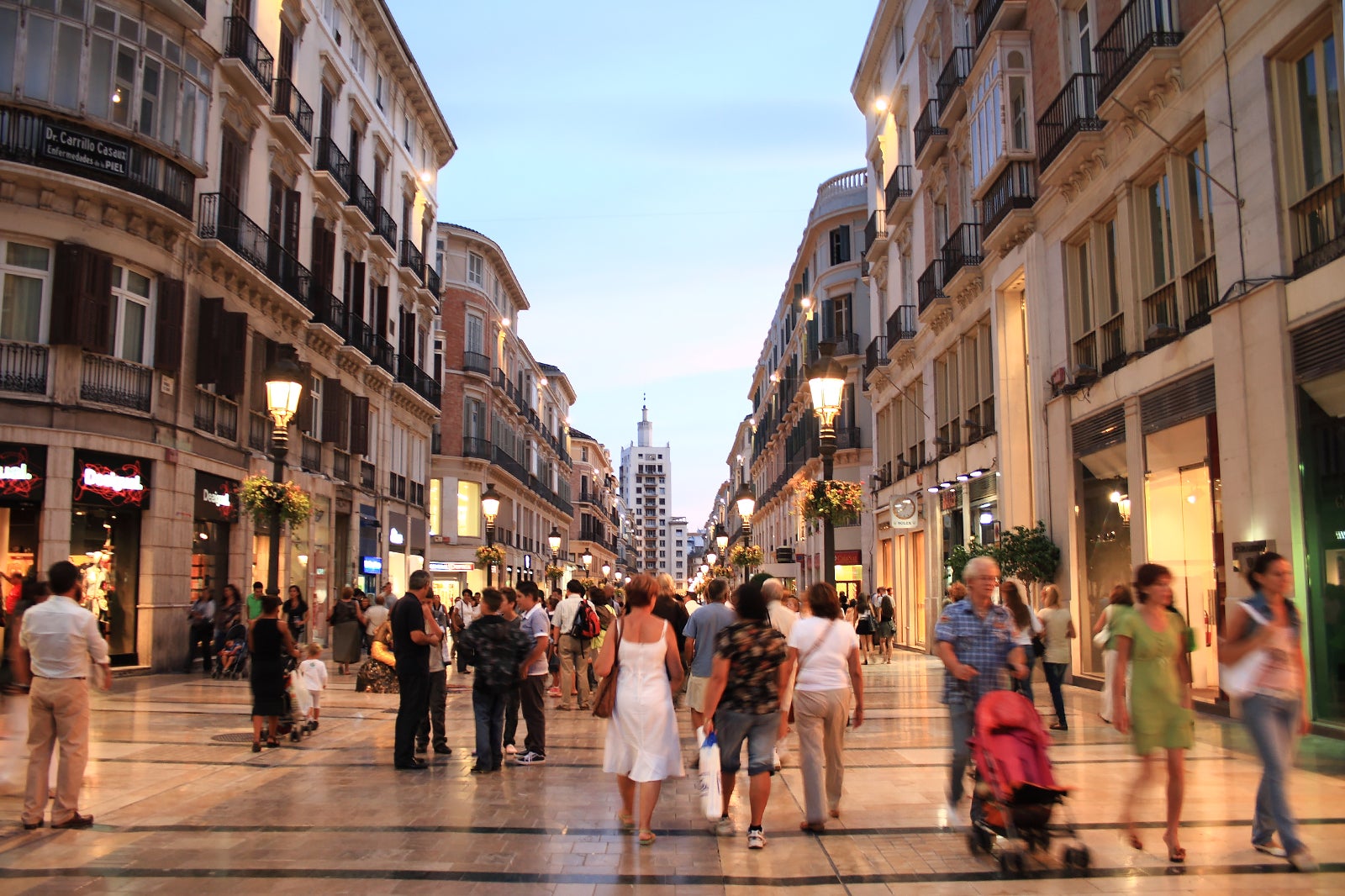 Calle Marqués de Larios in Malaga's Old Town is one of the best places to fill your shopping bags. The beautiful, pedestrianised, marble-lined street dressed with swanky stores was once considered one of the most elegant streets in Spain. Now a hotspot for shoppers, the street is home to Spanish household name stores including Zara, Oysho, Massimo Dutti, as well as other top European brands.
If you're looking for something unique or unusual away from the big brands, head into the side streets to discover something different. Explore quirky bookstores, boutique tea and coffee emporiums and aromatic perfumeries in the picturesque laneways. Whatever you're looking for, there's plenty of stores to keep you busy for hours in Malaga.
Location: Calle Marqués de Larios, 29015 Málaga, Spain
4
Caves of Nerja
Explore a 4 km network of caves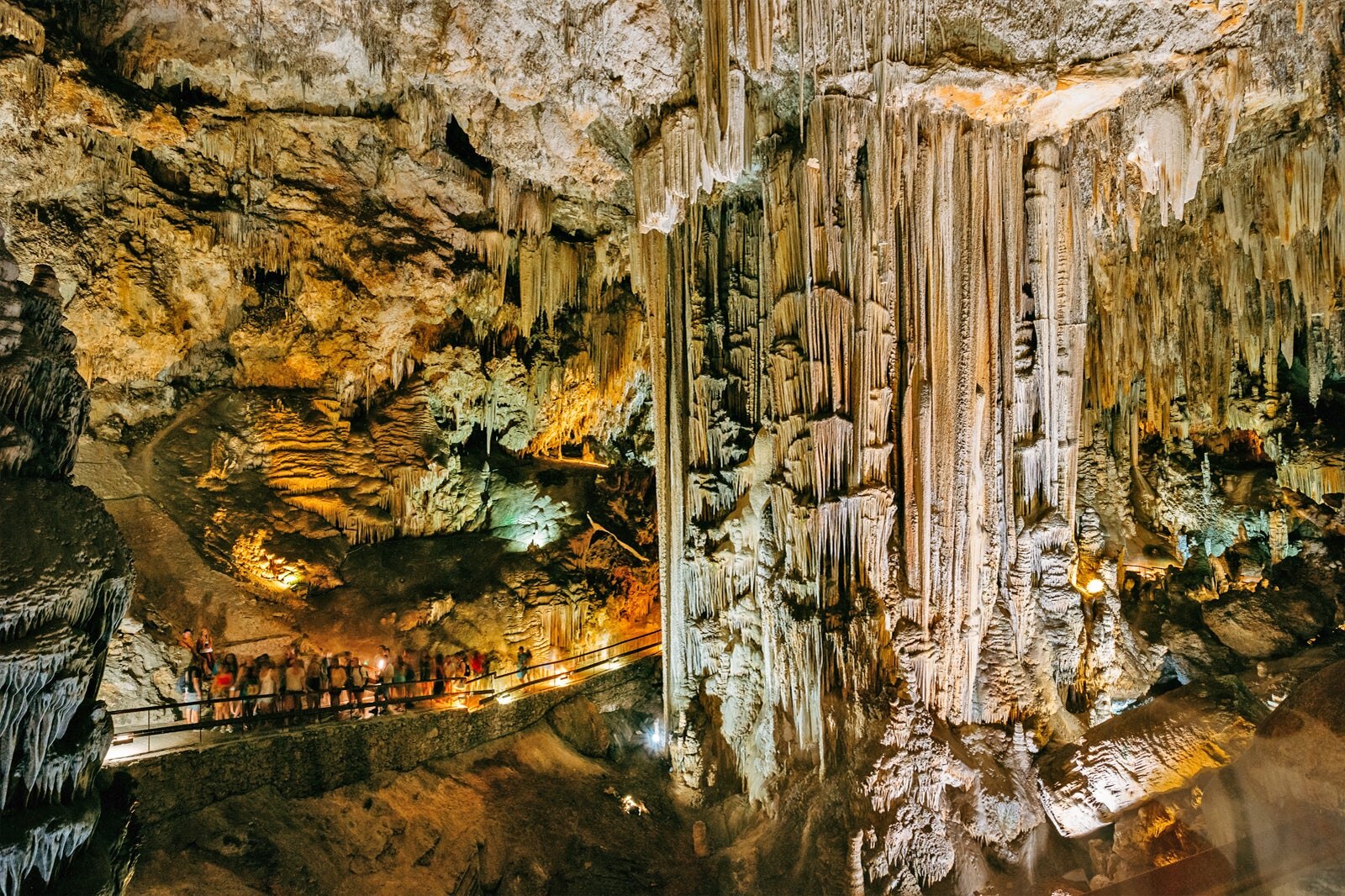 Just 45 minutes east of Malaga in Maro lies an impressive network of caves, considered to be one of the most important in the world. The Caves of Nerja are home to the widest naturally-formed columns at an incredible 32 metres high and 13x7 metres at its base, which has held a Guinness World Record since 1989.
Join a guided tour at the caves to discover the geological and archaeological interests that make this site so unique. Explore more than 500 rock paintings that date back to between 25000 and 3600 BC. Throughout the cave network, you can also see a number of formations including stalactites and stalagmites that dress the gallery.
Location: Carr. de Bajada a Playa de Maro, 29787, Málaga, Spain
Open: Daily from 10 am to 4.30 pm (open until 7 pm from late-June–early-September)
5
Malaga Cathedral
One of the most impressive in Spain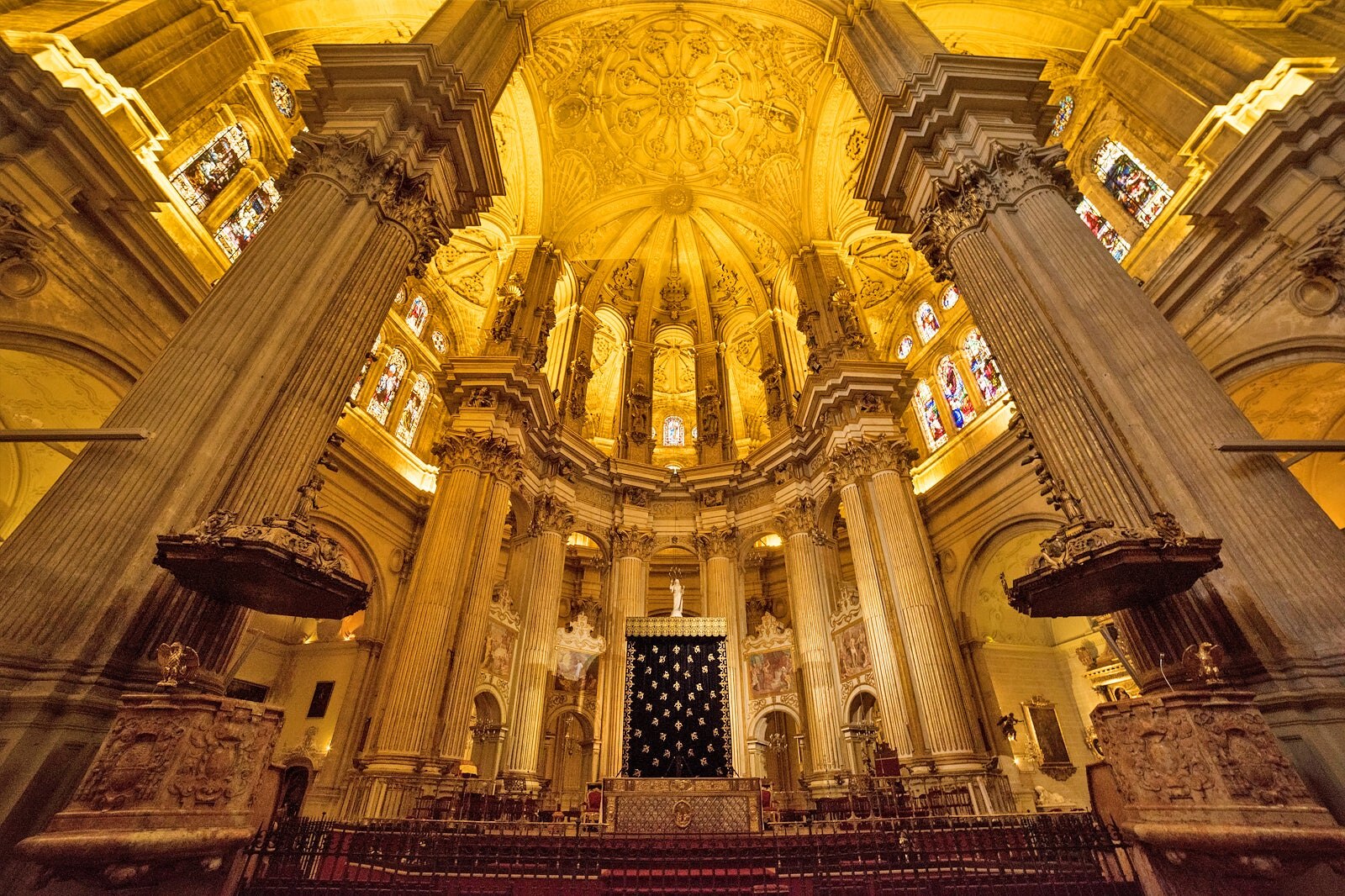 One of the most important and spectacular monuments in Malaga, the city's cathedral is iconic. Construction took more than 250 years to complete, beginning in the 16th century, and it was built on the site of the former Aljama mosque. Plans originally included 2 towers, but a lack of funds resulted in just 1 being completed.
A mix of Spanish Renaissance and Baroque styles adorn both the interior and exterior of the cathedral. A number of wood carvings dress the stalls inside and the main altar features a 16th-century retable. There are gardens which are free to visit, and at the end of the main cathedral, you'll discover a small wooden staircase in the cathedral shop that leads to a small museum. The option to visit the rooftop is also available, offering views over Malaga.
Location: Calle Molina Lario, 9, 29015 Málaga, Spain
Open: Monday–Friday from 10 am to 8 pm, Saturdays from 10 am to 6.30 pm, Sundays from 2 pm to 6.30 pm (weekday closing times vary by season)
6
Carmen Thyssen Museum
Discover local history and customs of rural Andalucia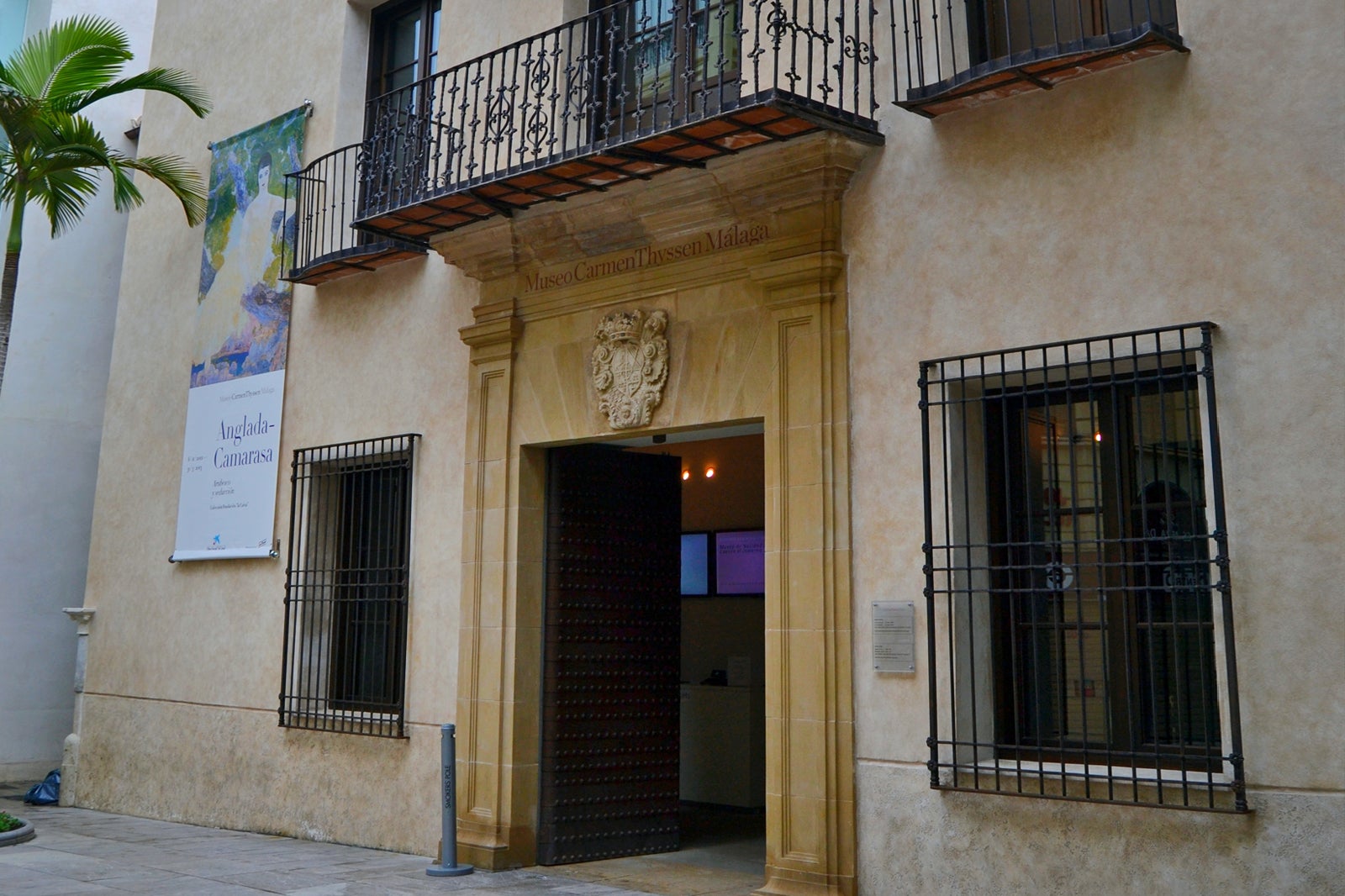 If you're looking to garner a deeper understanding of the way of life in rural Andalucia, the Carmen Thyssen Museum is an excellent place to begin. Hosting the most comprehensive collection of 19th-century Andalusian paintings in Spain, the artworks depict various themes including landscapes, naturalistic paintings, and work of the Old Masters. The paintings are from the private collection of Carmen Thyssen-Bornemisza, with over 230 works in the permanent exhibition.
The museum is housed in the Palacio de Villalón, a beautifully renovated 16th-century palace within the centre of the city's former Moorish quarter. The building itself is also a work of art, featuring a Renaissance entranceway, central columned patio and carved ceilings.
Location: Calle Compañía, 10, 29008 Málaga, Spain
Open: Tuesday–Sunday from 10 am to 8 pm (closed on Mondays)
photo by Emilio (CC BY-SA 2.0) modified
7
Have a long tapas lunch
Before you enjoy an afternoon siesta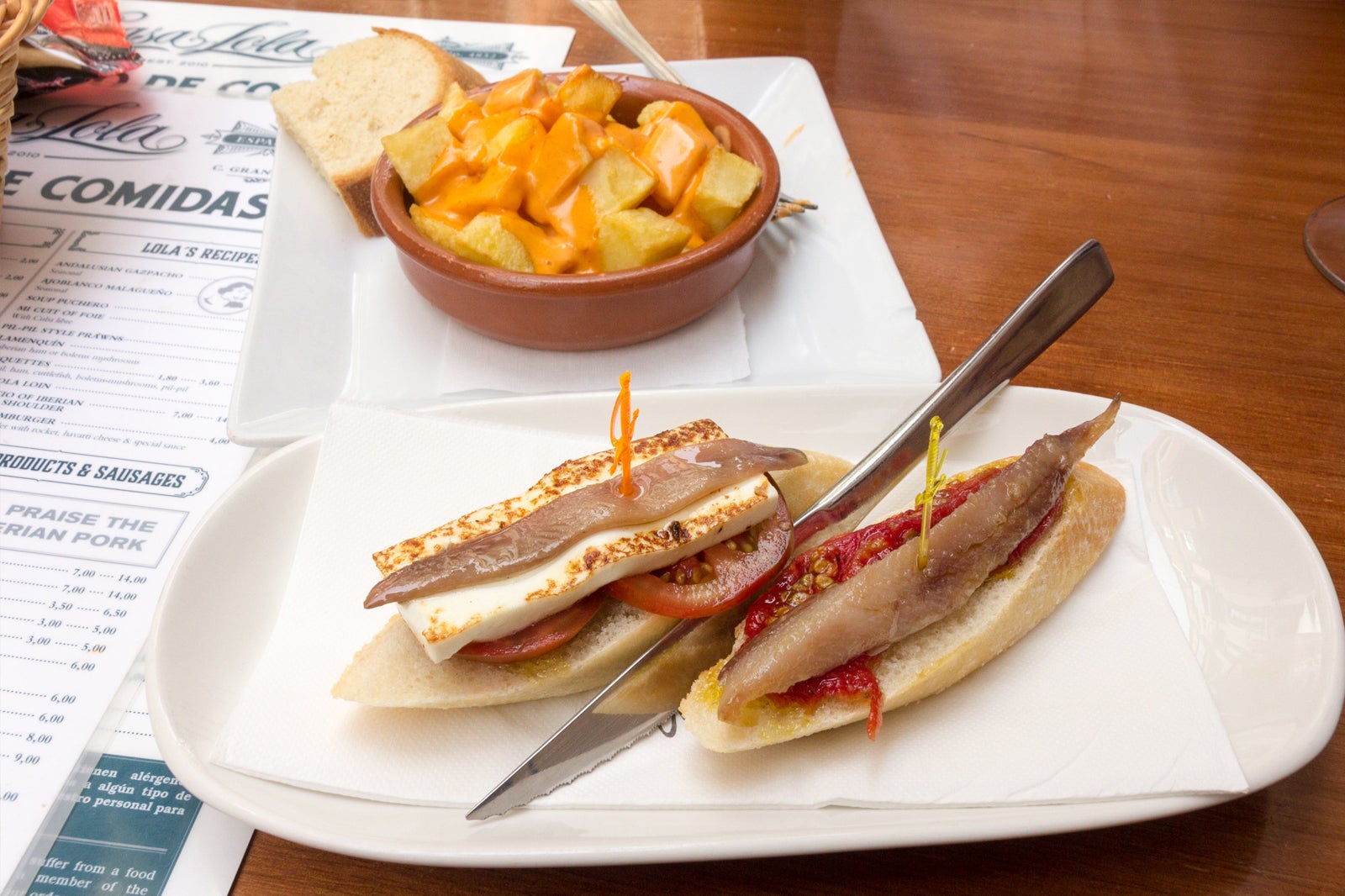 One of the many benefits of being close to the sea is the fresh seafood, usually caught and eaten the same day. Malaga offers a variety of unique culinary delights that use the abundance of local produce available, from olives and almonds to fish and seasonal fruit and vegetables. Take the time to explore the flavours of the region with a few local dishes before you slip into a lazy afternoon snooze.
One of the most typical dishes is a fisherman's soup, El Palo. It's made with fish, mayonnaise, wine vinegar and shrimp or clams. Alternatively, sample some espeto – skewered and barbecue roasted sardines. Don't miss trying Gambas al Pil-Pil, a no-nonsense-style prawn speciality flash-fried in garlic, paprika and chillies with white wine. And for those with a sweet tooth, Tarta Malagueña should satisfy your cravings. It's a cake made of almonds, apricot jam and sweet wine and it's perfect with a cup of coffee.
8
Malaga Interactive Museum of Music
With plenty of hands-on activities for children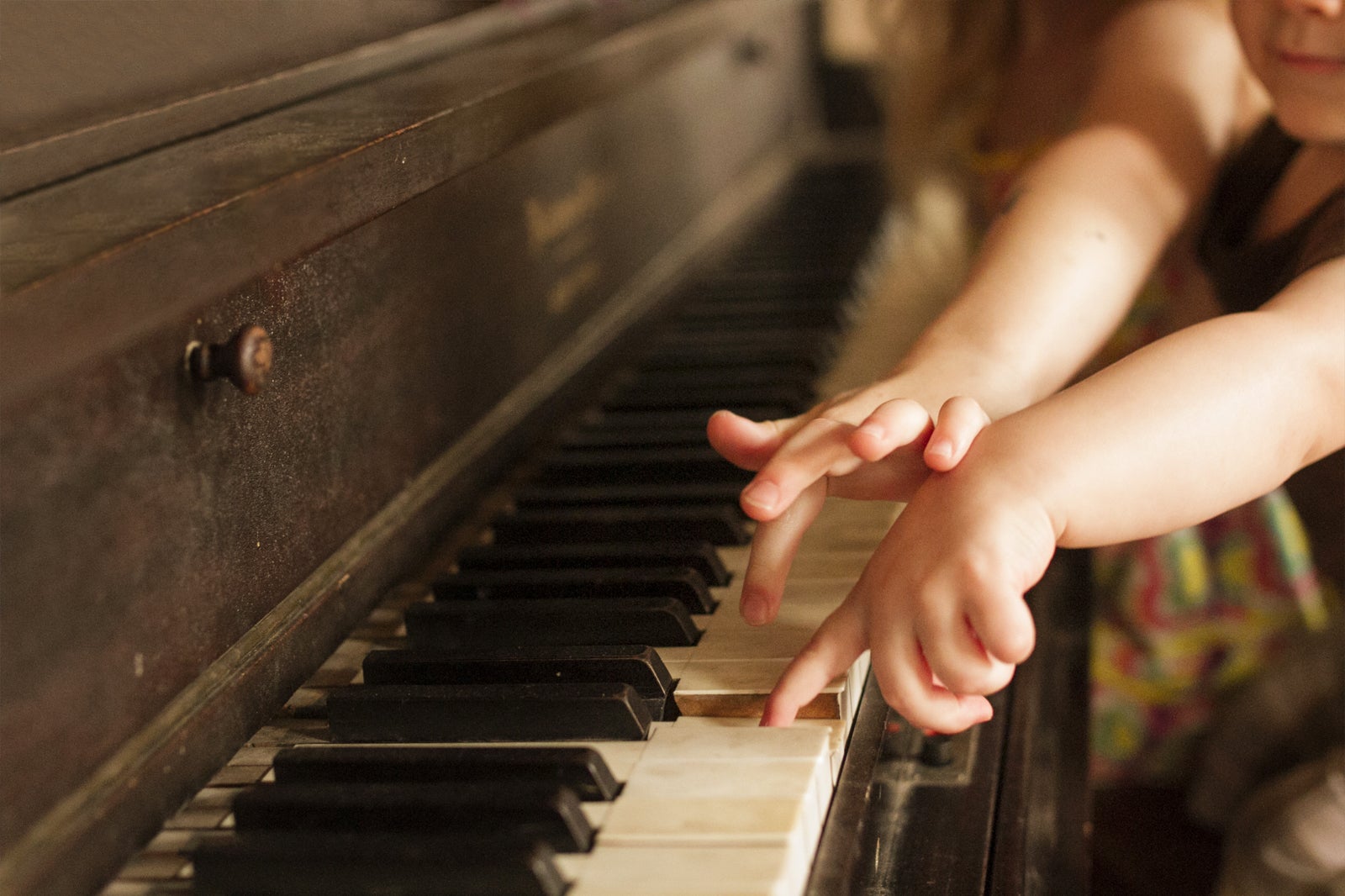 A different breed of museum, away from the paintings and culture of the region's many famous artists, is The Interactive Museum of Music (MIMMA). Set within the 18th-century Palacio del Conde Navas, the museum contains a collection of more than 400 key instruments from across various ages around the world.
The museum uses advanced technology to provide a unique interactive experience for visitors, increasing musical knowledge through the senses. Unlike most museums, touching and interaction are highly encouraged, making the museum ideal for visits with children. Concerts, workshops, masterclasses and jam sessions are also regularly hosted in the space.
Location: Calle Beatas, 15, 29008 Málaga, Spain
Open: Daily from 10 am to 7 pm (Mondays until 4 pm, hours vary slightly by season)
9
Museum Jorge Rando
The only art museum in Spain to specialise in expressionism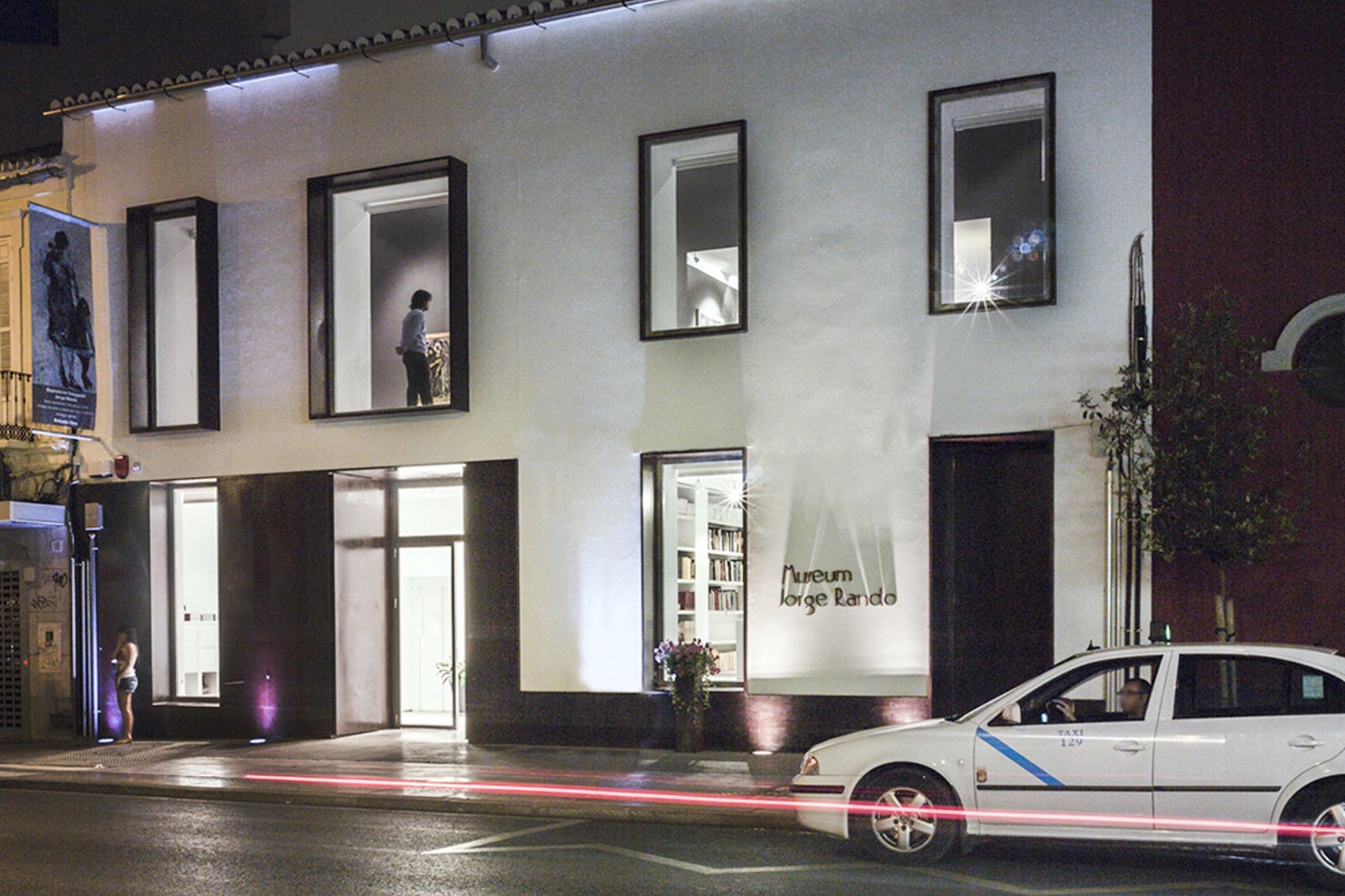 Bright and airy spaces welcome you as you explore the galleries of Museum Jorge Rando. The museum is the first institution in Spain that's dedicated to the study of expressionism. One of Malaga's newer exhibits, it focuses on the work of contemporary artists, the work of Rando in particular, who explores a range of themes through his abstract paintings and sculptures.
The centre also offers a range of workshops during the day that offers artists a place to paint within the museum's facilities. There's also Market Hour and Music Hour on Saturdays that welcome concerts and rehearsals on site.
Location: Calle Cruz del Molinillo, 12, 29013 Málaga, Spain
Open: Daily from 10 am to 8 pm (closed on Sundays)
photo by Jesús Granada (CC BY 4.0) modified
10
Watch a Flamenco performance
Enjoy the traditional genre of Andalucia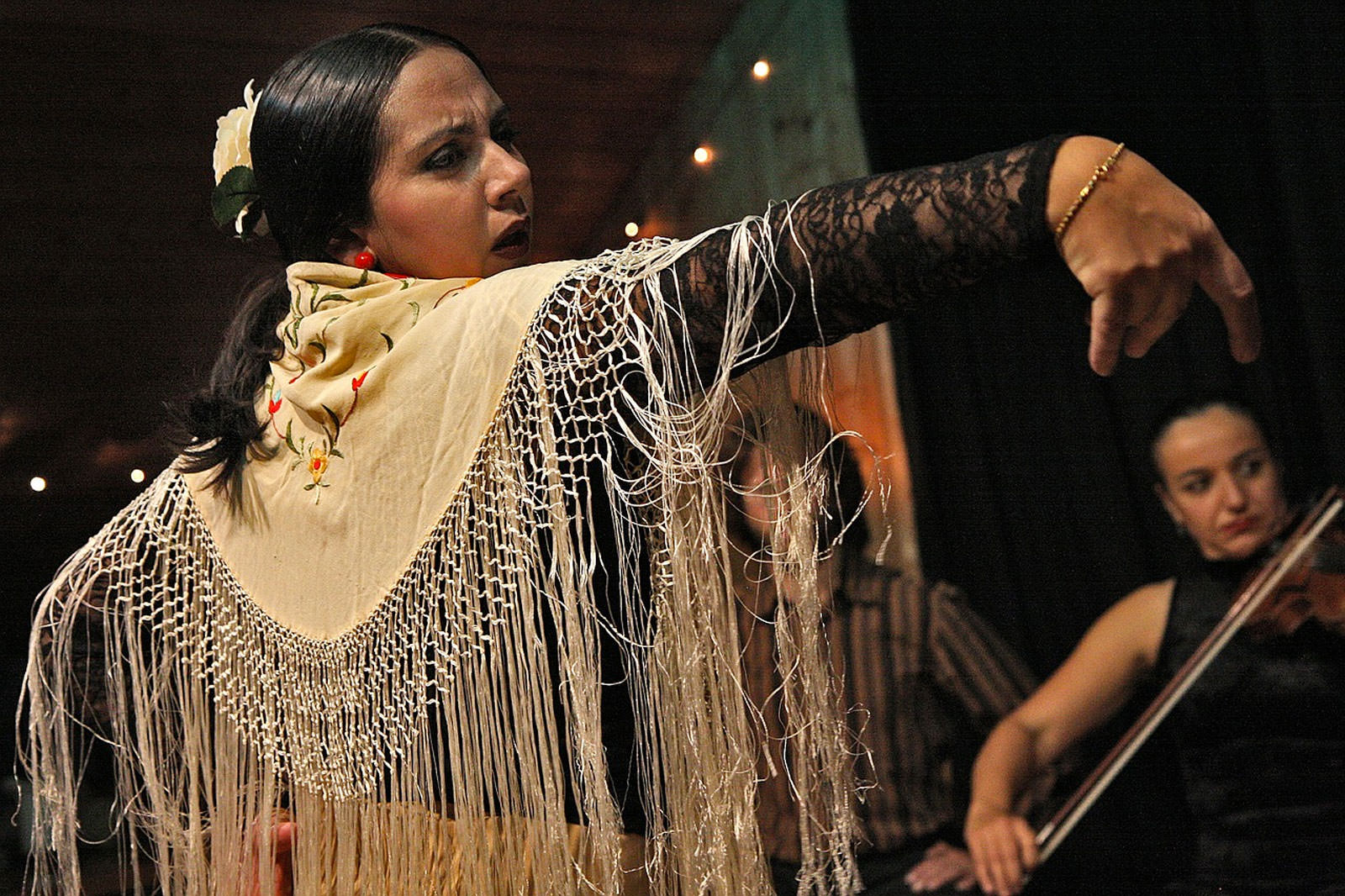 There's no way rain can dampen your spirits when you're basking in the atmosphere of a flamenco performance. The traditional Spanish folk music originated in the Andalusian region around 500 years ago and is a particularly seductive art that incorporates singing, dancing and hand-clapping. Be mesmerised as the brightly dressed, frill-clad women shimmy their hips to the beat in a live performance.
Hosted at the Kelipe Centro de Arte Flamenco in Malaga's historical centre, live performances take on an intimate and emotionally charged atmosphere throughout 1.5-hour shows. The centre is run by a family of flamenco artists and the performances showcase exceptional talent on stage. They also run workshops, should you be tempted to give flamenco a try yourself.
Location: Calle Muro de Puerta Nueva, 10, 29005 Málaga, Spain
Phone: +34 665 09 73 59
Back to top