10 Best Things to Do in Zaragoza
What is Zaragoza Most Famous For?
Zaragoza is famous for the rich historical heritage left by the Romans and Moors who successively occupied Spain until the 12th century. The Roman ruins include the forum and city wall, the Aljafería Palace and the Basílica de Nuestra Señora del Pilar, but there are plenty more notable remains from Zaragoza's long history.
Besides the stunning landmarks, Zaragoza is a very pleasant city to explore. The affable and inviting character of the inhabitants and the lively atmosphere of the city centre makes it a very charming place to spend a holiday.
What are the best things to do in Zaragoza?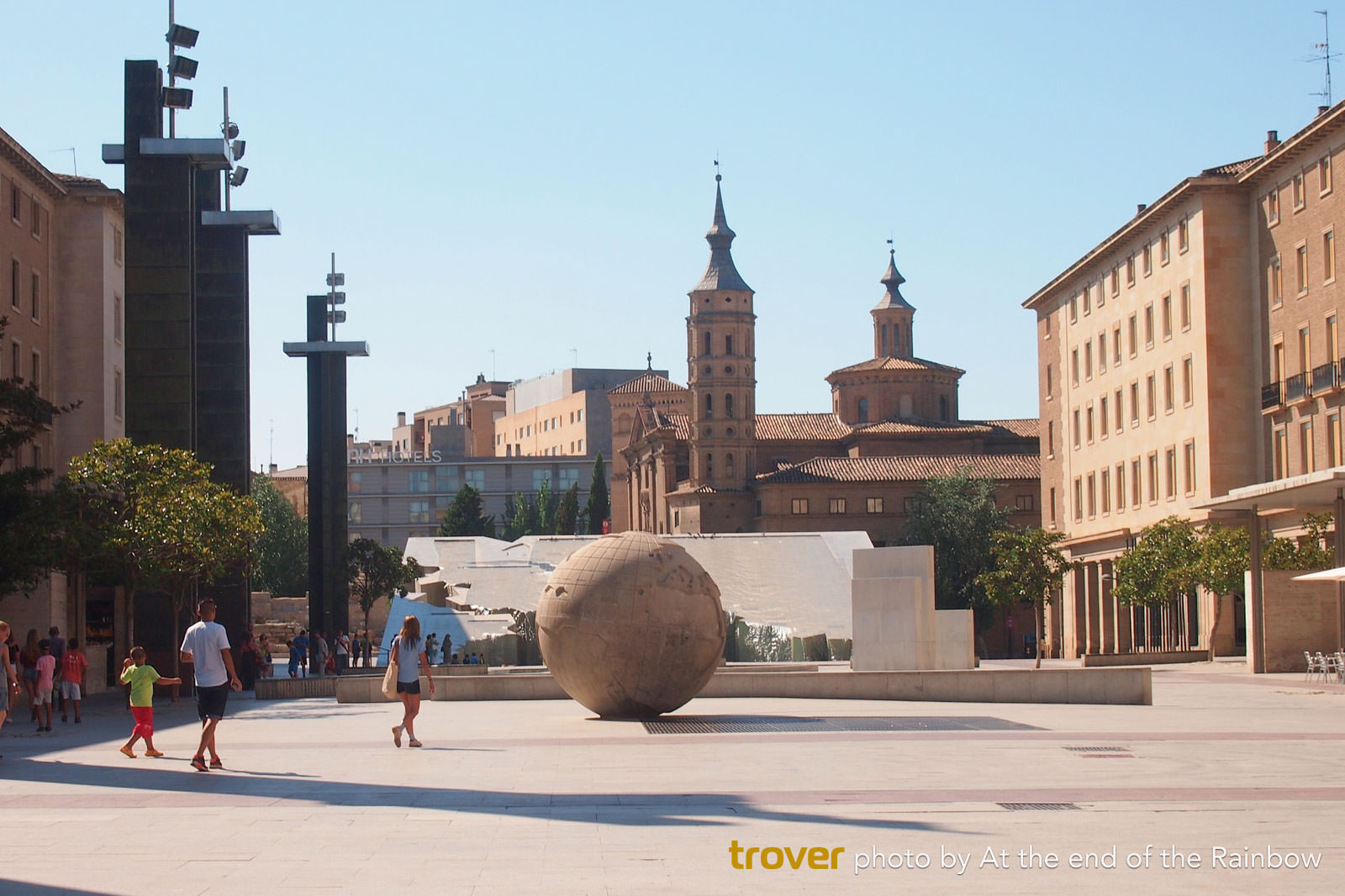 Start the day at Plaza del Pilar
See many stunning landmarks in the same spot
Plaza del Pilar is a 18,000 sq m rectangular square located on the banks of the River Ebro, just north of the Old Town. This impressive, huge open space is lined with some of Zaragoza's most magnificent landmarks. Take a seat at one of the restaurants opposite the Basílica de Nuestra Señora del Pilar; from left to right you'll see the Hispanidad Fountain, the basilica, the city hall, the Alma Mater Museum, and the Cathedral of the Saviour of Zaragoza.
Location: Plaza de Nuestra Señora del Pilar, S/N, 50003 Zaragoza, Spain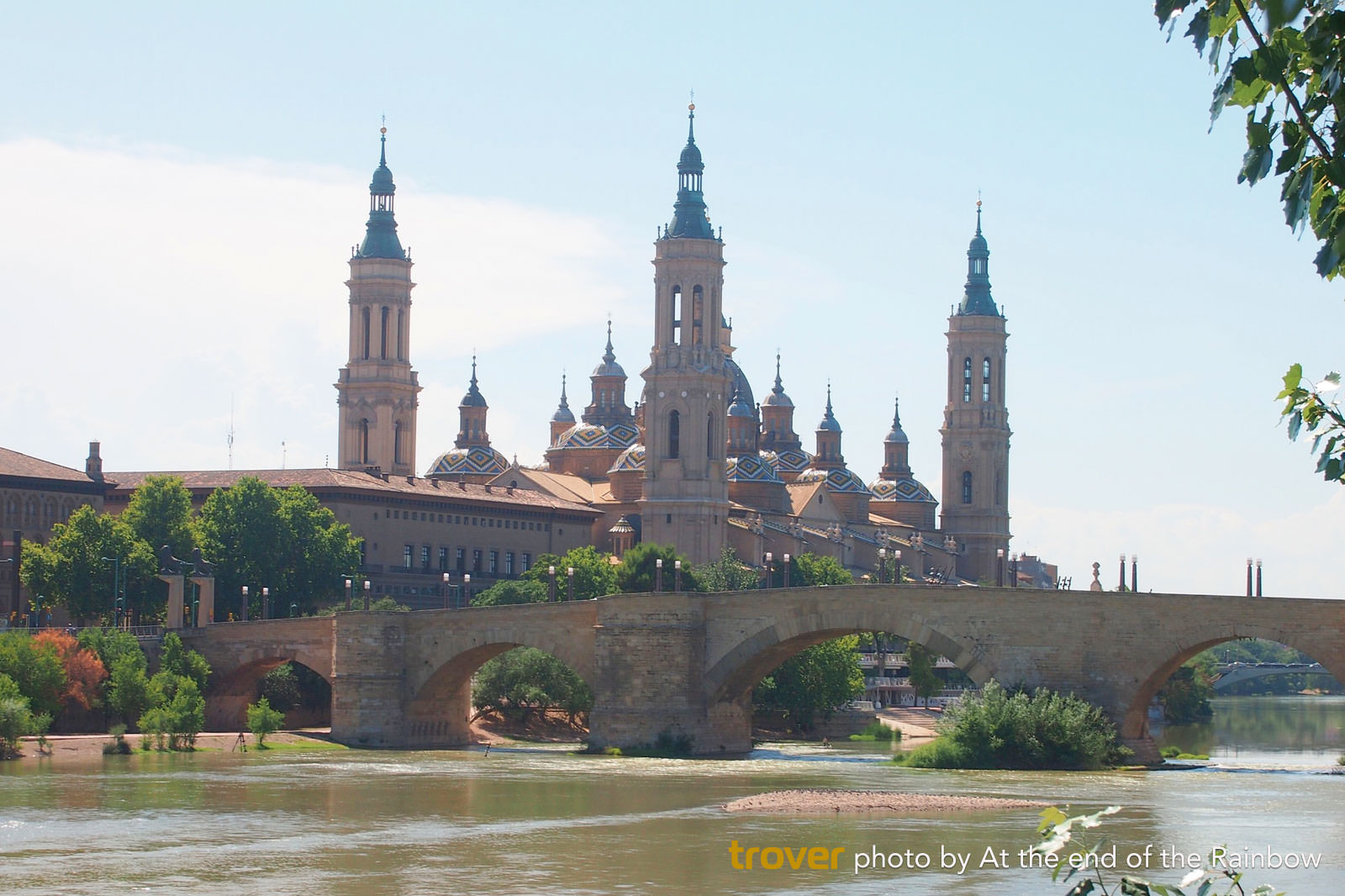 Visit Basílica de Nuestra Señora del Pilar
Wonder at this monumental Roman Catholic basilica
The Basílica de Nuestra Señora del Pilar is a monumental Baroque-style building, which also gives its name to the central square. It dates back to AD 40, when the Virgin Mary appeared on top of a pillar to St James the Apostle. Like a Matryoshka doll, a chapel was initially built around the pillar, then a larger church, then the actual basilica initiated in 1681. As remarkable inside as it is outside, the highlight of a visit is the viewpoint nestled at the top of the north-western tower. It offers a peerless panorama of the basilica's domes and the city beyond.
Location: Plaza del Pilar, s/n, 50003 Zaragoza, Spain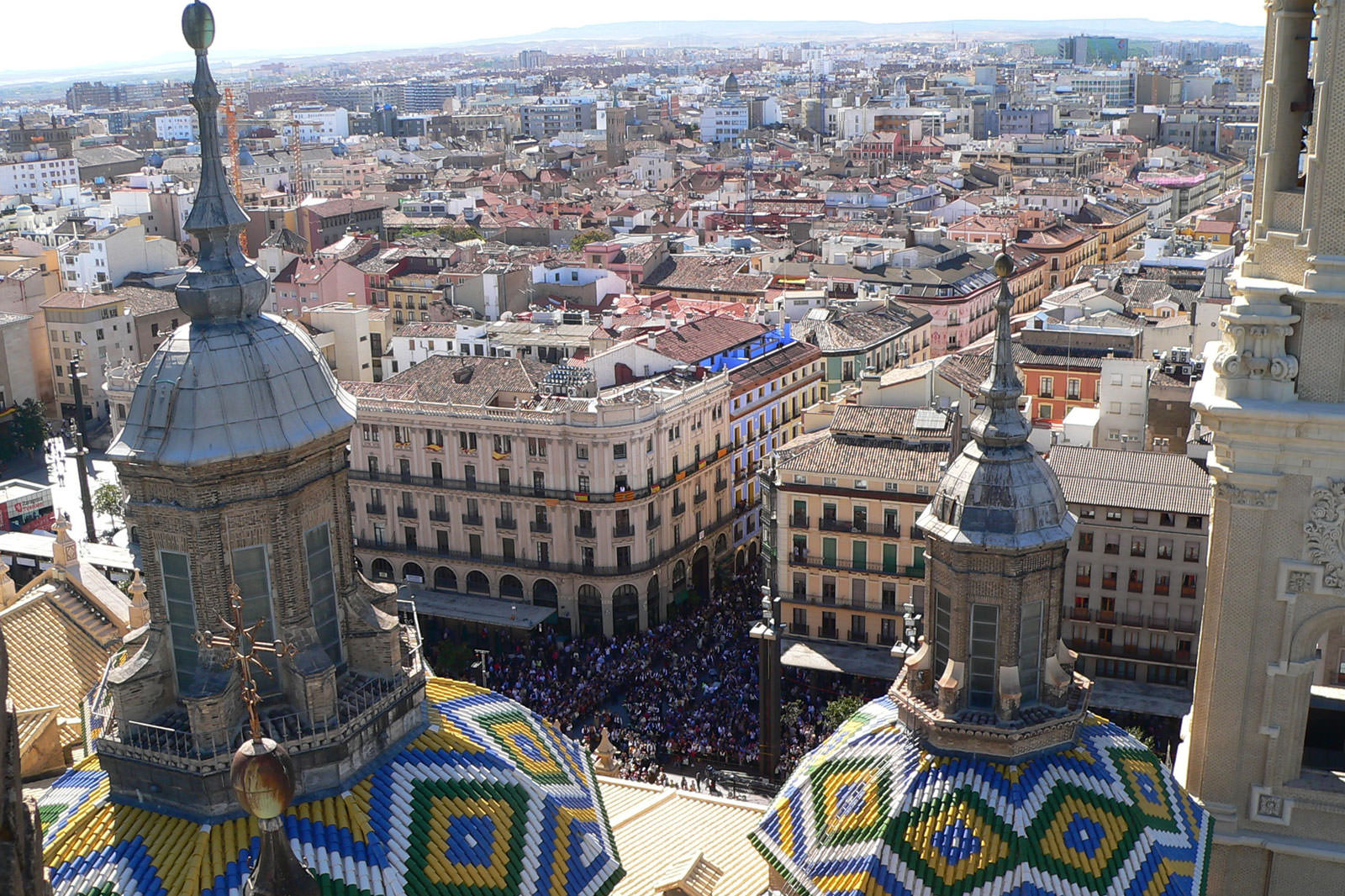 Roam Zaragoza Old Town
Stroll through the historical district of Zaragoza
Locally known as the Casco Antiguo (the Ancient District), Zaragoza Old Town spreads around Plaza del Pilar and is framed by 2 major roads called Avenida Cesar Augusto and Calle del Coso. The long history of Zaragoza can be seen while roaming the Old Town's paved, winding streets. Romans, Goths, Moors, Aragonese and finally Spanish have run the city in turn. Filled with museums and bygone secular and religious buildings, Zaragoza Old Town also hosts a lively dining scene.
Location: Just south of Plaza del Pilar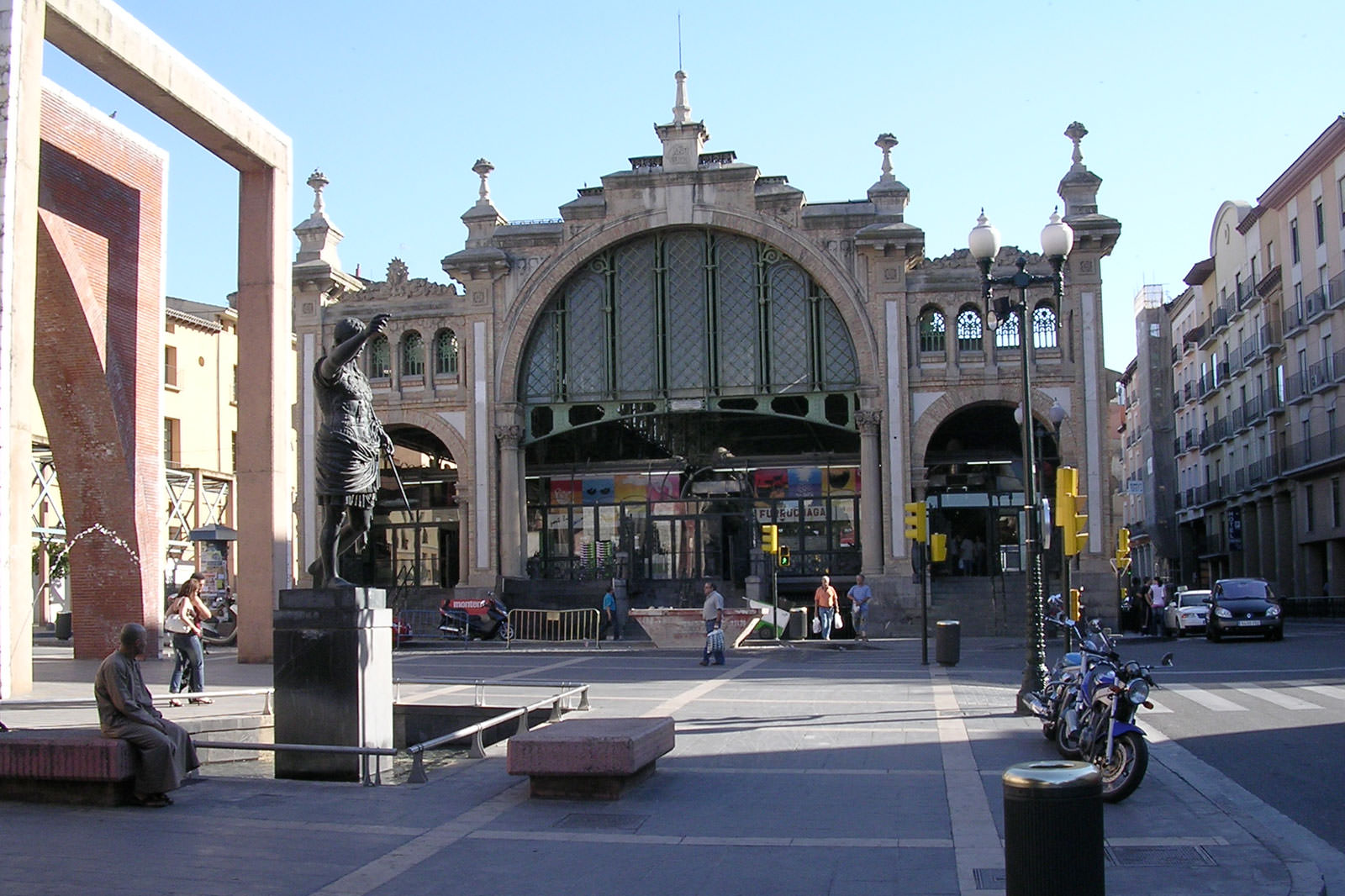 Browse at Mercado Central
Explore this genuine local market to get into the mood of Zaragoza
Established in 1903, the Mercado Central (Central Market) boasts splendid Neoclassical architecture. Located a stroll away from Plaza del Pilar, it's a 2-storey covered market listed as a National Historic Monument. Smell the fragrance of the freshly baked bread and delicatessen products at hand in this genuine local market. In addition to getting a glimpse of local life, you'll also find fresh fruits to sample on site. Hint for photographers – the market is beautifully illuminated at night.
Location: Avenida Cesar Augusto, s/n, Zaragoza, Spain
Open: Monday – Friday from 9am to 2pm and from 5pm to 8pm, Saturday from 9.30 am to 2.30pm, closed on Sundays
photo by Willtron (CC BY-SA 3.0) modified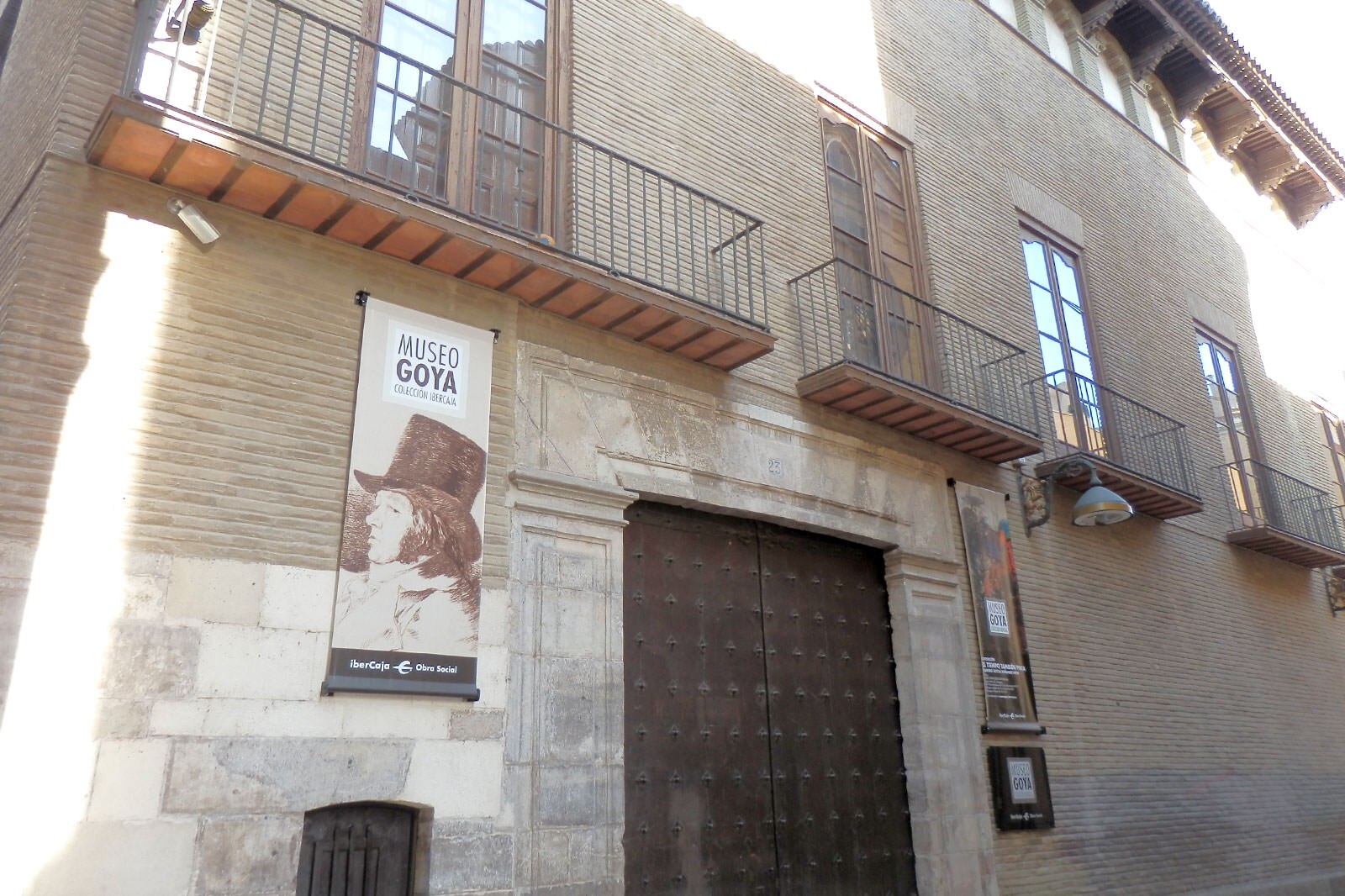 Must See: Museo Goya Ibercaja Collection
Discover some masterpieces painted by Francisco Goya
Museo Goya Ibercaja Collection - Museo Camón Aznar is the full name of the Goya Museum in Zaragoza. This museum is installed in a 16th-century 3-storey building that sits 120 metres south of Plaza del Pilar. It showcases around 60 paintings of the celebrated Spanish artist born in Fuendetodos, 30 km south of the city. Don't forget to pick up the audio guide and printed guide at hand at the reception. Admission is about €4 for adults but it's usually free every second Sunday of the month.
Location: Calle Espoz y Mina, 23, 50003 Zaragoza, Spain
Open: Monday - Saturday from 10am to 2pm and from 4pm to 8pm, Sunday from 10am to 2pm
photo by Ajzh2074 (CC BY-SA 4.0) modified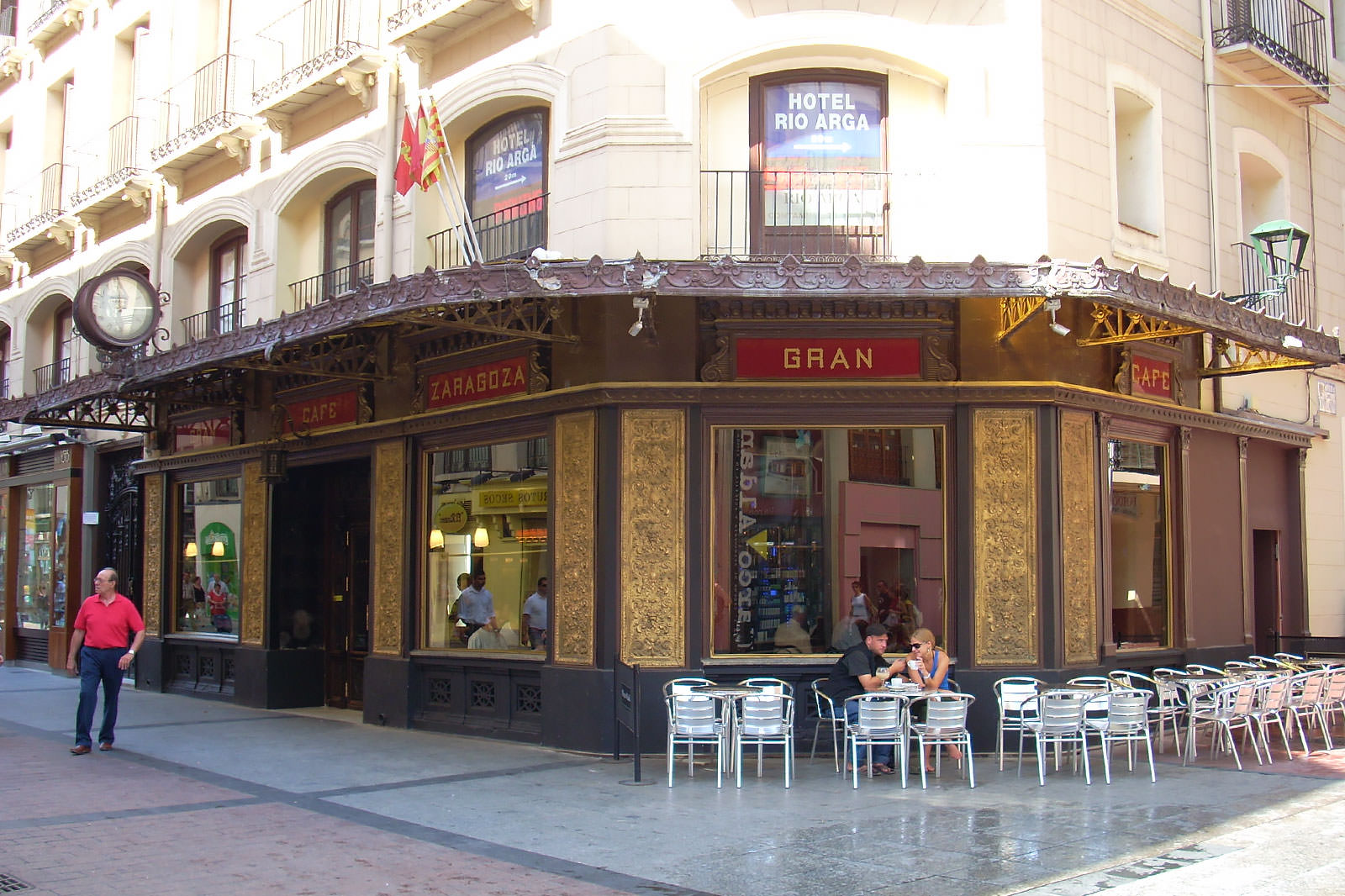 Take a break at Gran Café de Zaragoza
Stop by this vintage venue to sample churros dipped in hot chocolate
Established in 1895, Gran Café de Zaragoza is one of the oldest bars in Zaragoza. This emblematic vintage venue is the perfect place to take a break while ambling in the Old Town. Go local and sample churros (fried-dough strips dusted with icing sugar) dipped into a hot chocolate. It's simply delicious. Don't let the vintage appearance of the Gran Café fool you, it's also a lively venue to have a few drinks at night.
Location: Calle de Alfonso I, 25, 50003 Zaragoza, Spain
Open: Sunday – Thursday from 8am to 10pm, Friday - Saturday from 8am to 2.30am
photo by Marco Chiesa (CC BY 2.0) modified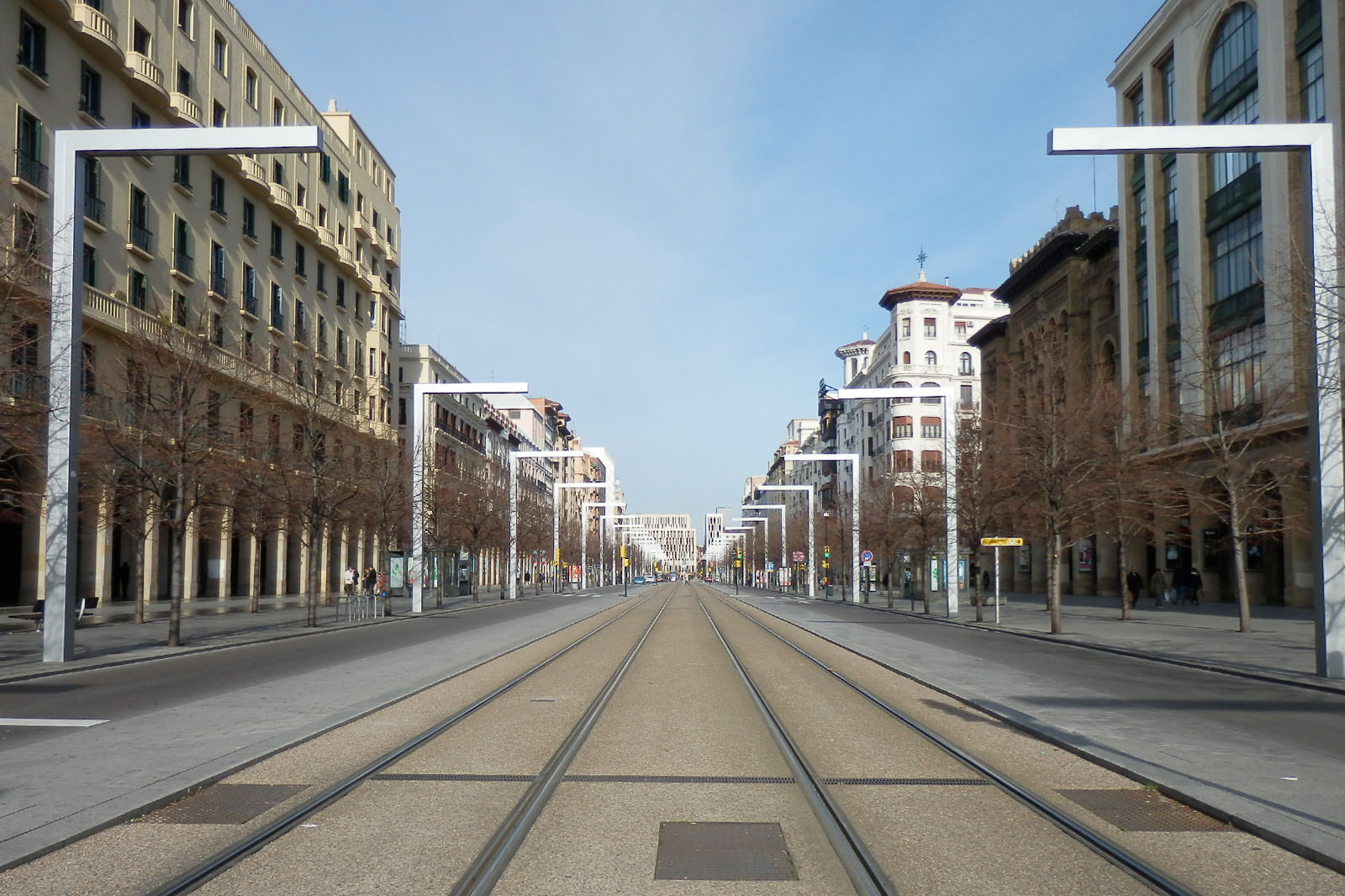 Go Shopping on Paseo de Independencia
Unleash the shopaholic in you
Stretching just south of the Old Town between Plaza España and Plaza Aragón, Paseo de Independencia is a 400-metre-long promenade lined with trees. It's not fully pedestrian as it features a tramway framed by 2 narrow lanes for vehicles in the centre. One of the most popular shopping streets in Zaragoza, it's lined with boutiques and department stores. El Caracol, a modern shopping centre over 100 shops, is a convenient place to find what you need. You'll find almost everything in there.
Location: Paseo de Independencia, 50004 Zaragoza, Spain
photo by Ajzh2074 (CC BY-SA 4.0) modified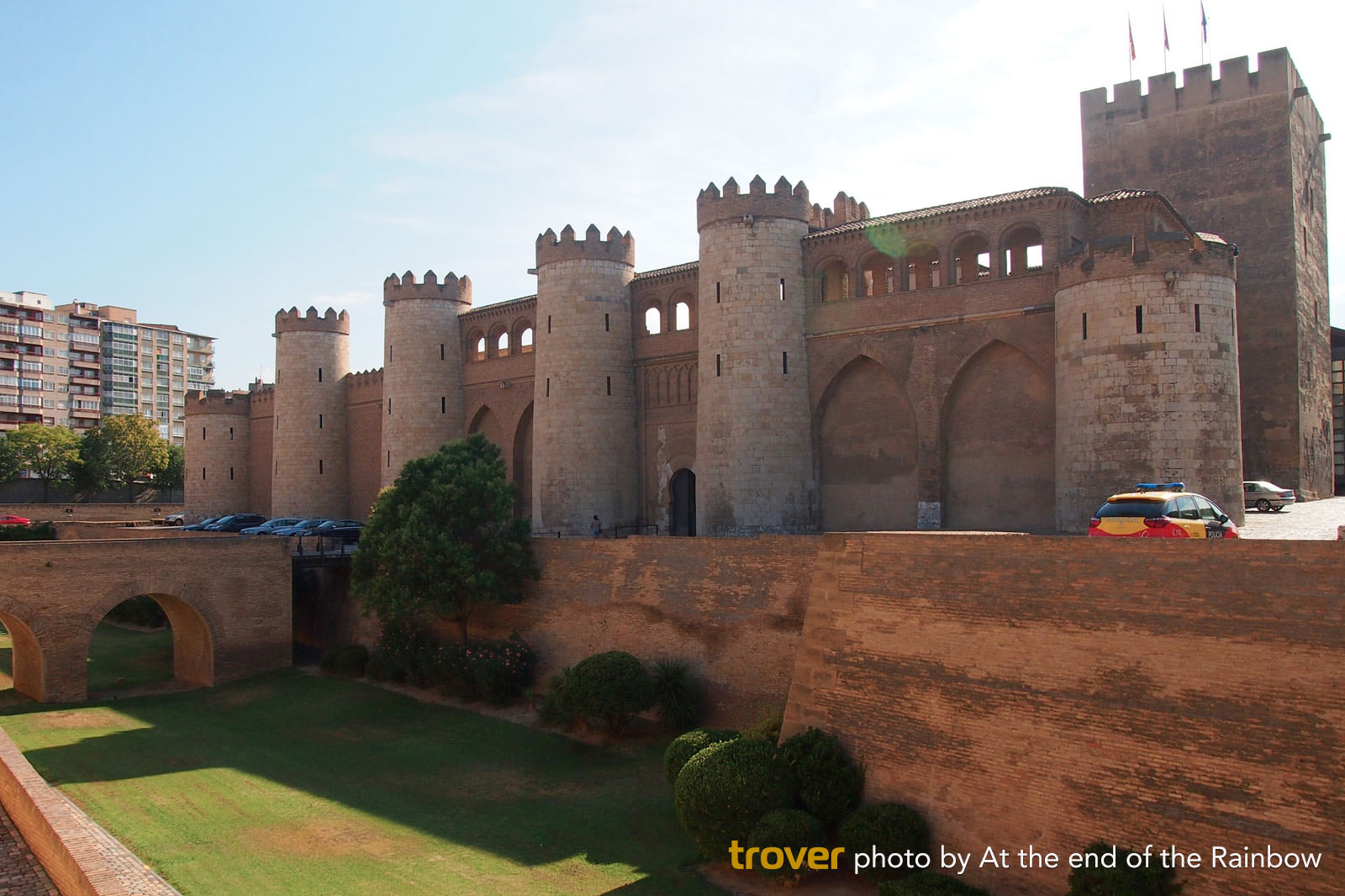 Must See: Aljafería Palace
Explore a unique 11th-century Hispano-Moresque fortress
Aljafería Palace is a unique witness of the independent Muslim State of Zaragoza established during the 11th and 12th centuries. This fortified Islamic palace is listed as a UNESCO World Heritage Site and is an absolute must-visit place in Zaragoza. From the Troubadour Tower to the Golden Hall to the Patio de Santa Isabel, the Hispano-Moresque architecture is just outstanding. Take the audio guide in English to get detailed information on this unique landmark.
Location: Calle de los Diputados, s/n, 50003 Zaragoza, Spain
Open: Saturday – Wednesday from 10am to 2pm and from 4.30pm to 8pm, Thursday from 10am to 2pm and from 4.30pm to 6.30pm, Friday from 10.30am to 2pm and from 4.30pm to 8pm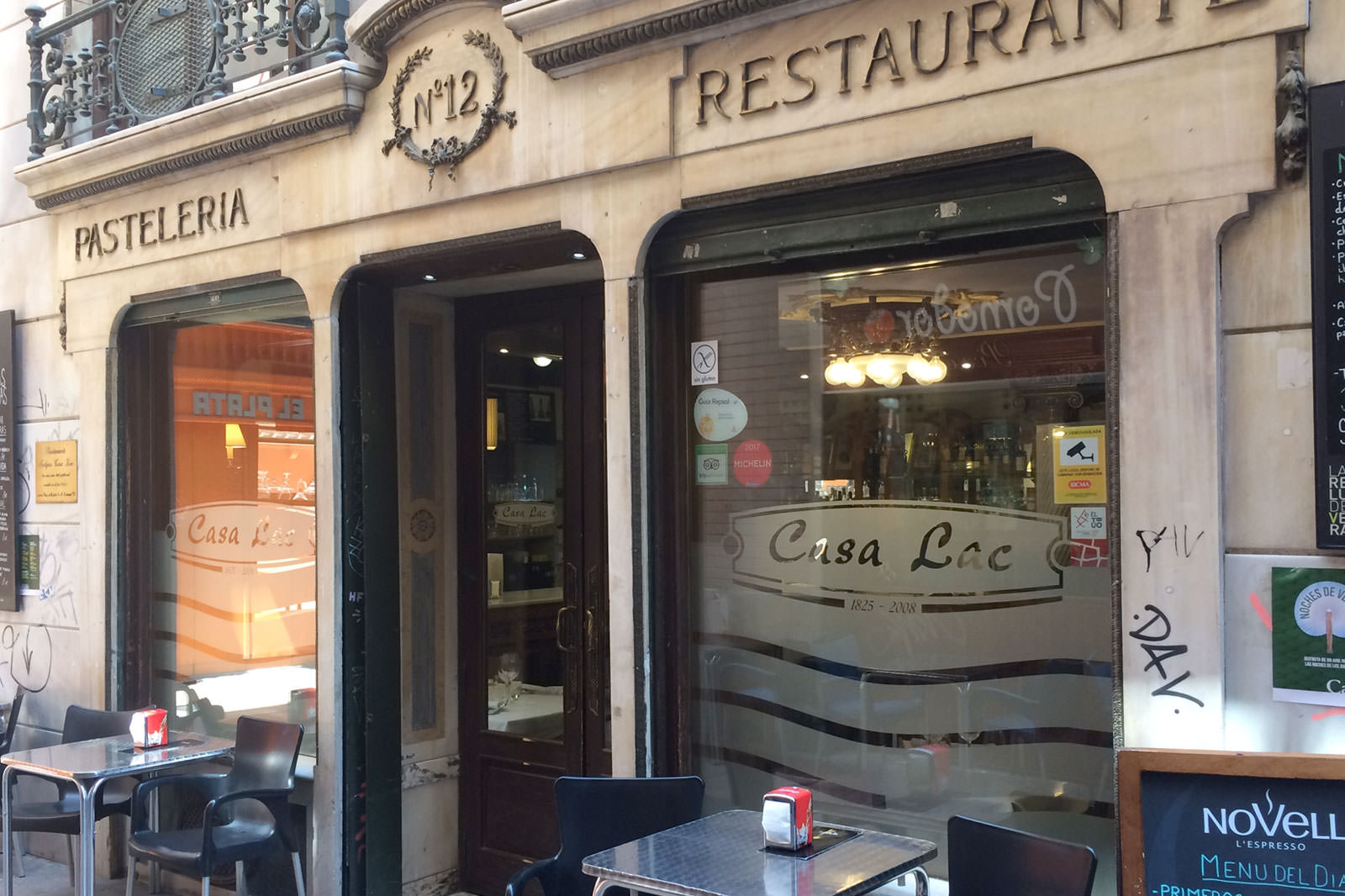 Dine at Casa Lac Restaurant
Sample classic Spanish dishes in the oldest restaurant in Spain
Located in the maze of narrow lanes of the Old Town, in which it's been established since 1825, Casa Lac states it's the oldest restaurant in Spain. Built over 2 storeys, this stylish venue has a pleasant, relaxed atmosphere. Meat and fish are parts of the menu, but the highlight of this restaurant is the special importance they place on vegetables. They even have their own garden. Serving classic Spanish dishes, including tapas, their wine cellar is also well-stocked.
Location: Calle Mártires, 12, 50003 Zaragoza, Spain
Open: Tuesday–Sunday from 12pm to 4.30pm and from 8pm to 12am (closed on Mondays)
photo by SimónK (CC BY-SA 4.0) modified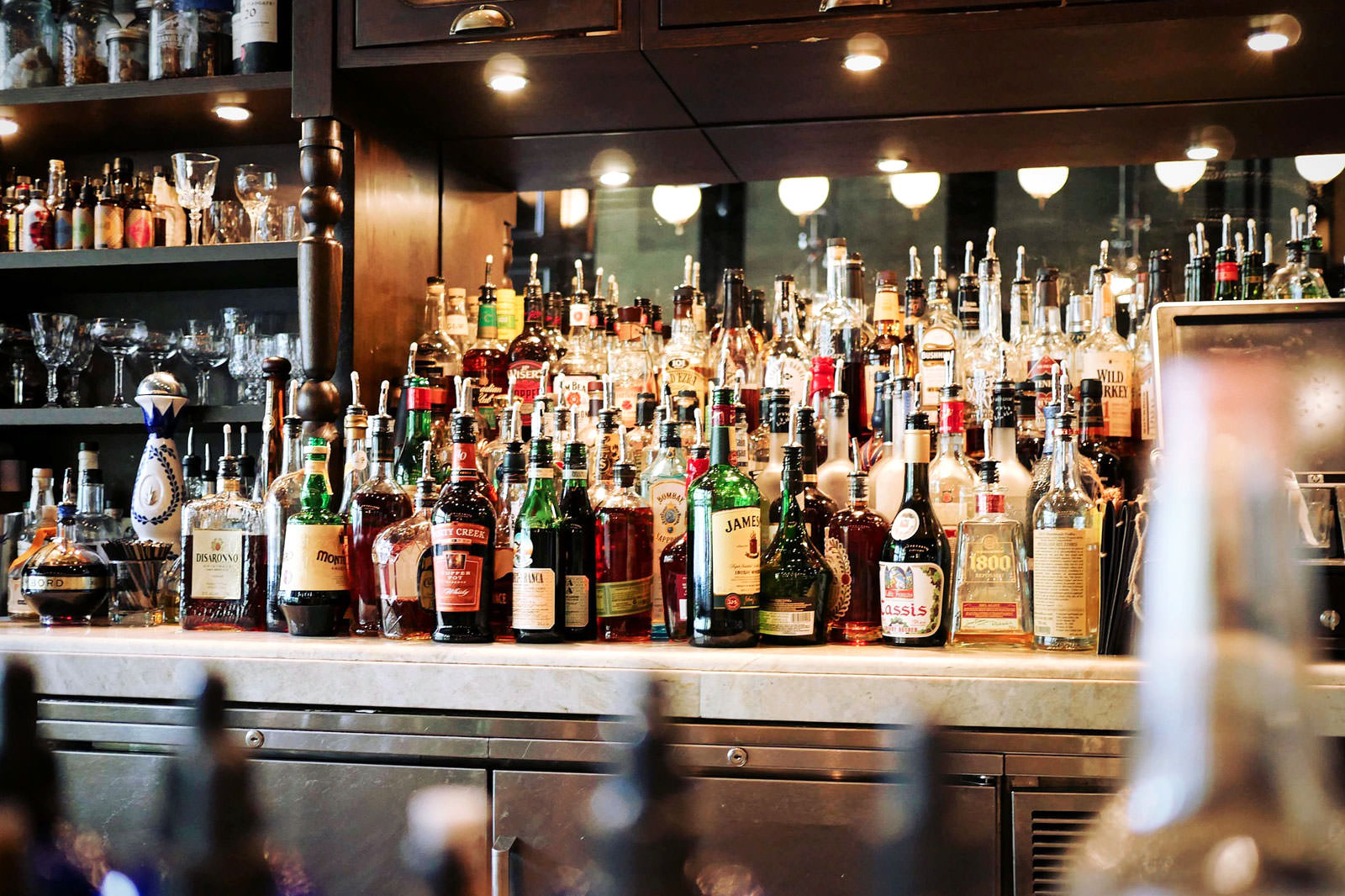 End the day bar hopping in the Old Town
Enjoy yourself until late in the historical district of Zaragoza
Zaragoza Old Town is packed with cocktail bars and tapas bars. We've picked 3 venues for you to spend a laid-back or festive night in this quaint district. Sat on Calle Jussepe Martínez, Umalas Bar is a popular venue famed for the quality of its cocktails – especially the mojito – and for its relaxed ambience.
Roughly 100 metres away, you'll find another lively cocktail bar named Chilimango on Calle Santa Cruz. Modern and colourful, it's packed on weekends.
Last but not least, head to Rock & Blues Café on Calle Cuatro de Agosto, for a night of rock classics from the '70s. There's live music on Thursdays, Fridays and Sundays.