Breeze Center Mall was the first of the American-style recreational shopping centres in Taipei, providing a great range of stores, attractions and dining. The building's 12 floors are a popular place for entertainment and mid-range to high-end shopping in the Songshan District.
Breeze Center opened on 26 October 2001 and soon became the flagship mall of the Breeze brand, which now includes other malls around Taipei. It remains one of the top-end establishments in the city, with names like Calvin Klein, Louis Vuitton and Jimmy Choo gracing its floors.
Breeze Center Mall - one of the highlights of 20 Best Places to Go Shopping in Taipei and 10 Best Shopping Malls in Taipei (Read all about Taipei here)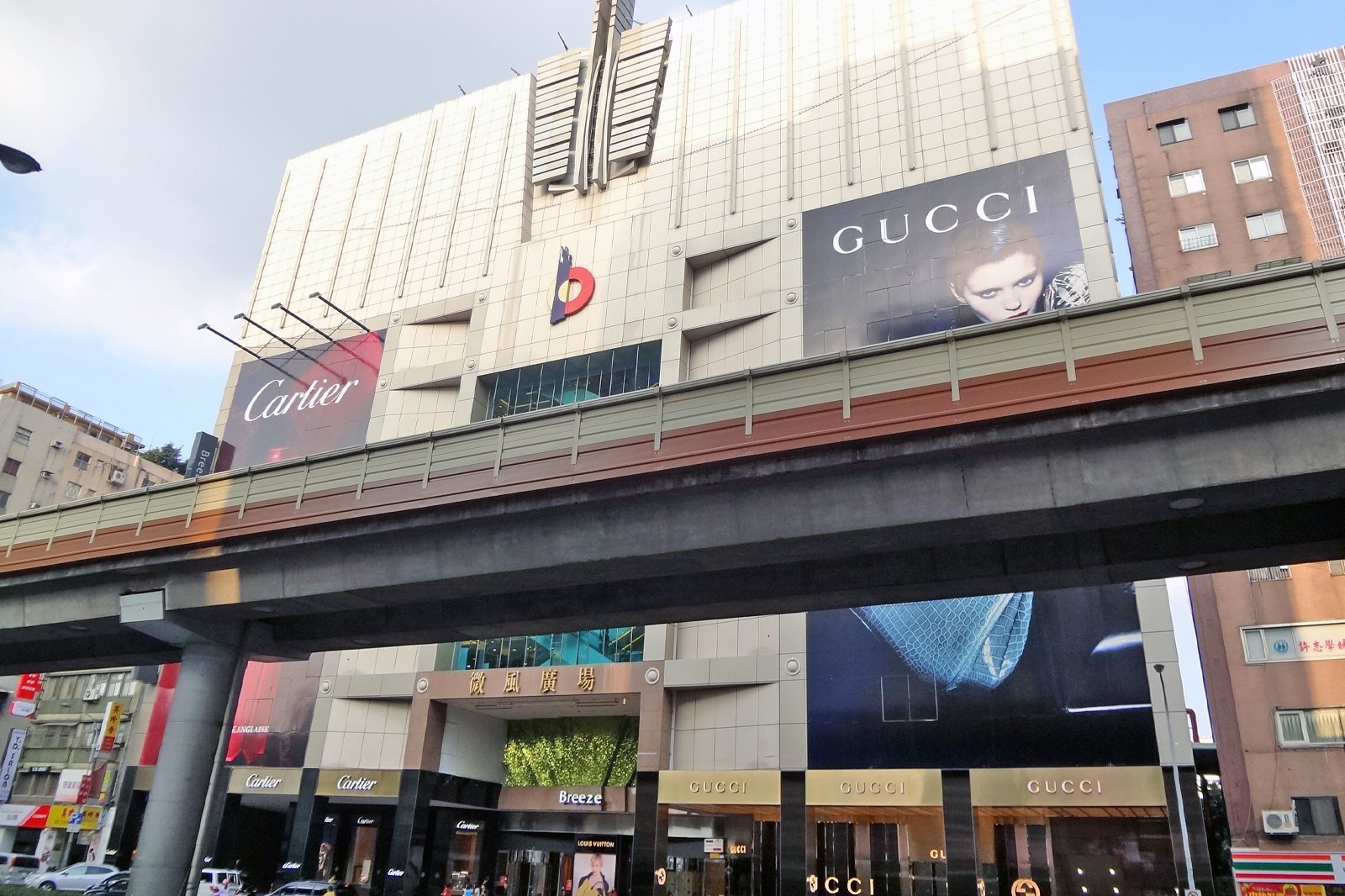 Following the trend of many malls around the world, Breeze Center Mall has a large food court on its lowest floors (B1 and B2), as well as its own-brand supermarket – Breeze Super – which stocks supplies imported from Japan and the US. Breeze Gourmet (the food hall) is highly regarded for the quality of cuisine it serves, including excellent sushi, European dishes and great pastries and bread.
Above that, the floors are generally themed. The ground floor has a seemingly endless selection of shoes, including Tino Bellini, Aldo, Jowalk, Pierre Mantoux, London Sole and others. The 1st floor is packed with international luxury brands such as Gucci, Prada and De Beers. The 3rd floor is devoted to tea and coffee, the entire 4th floor is a UNIQLO store and so it continues up to the 8th and 9th, where you will find a cinema.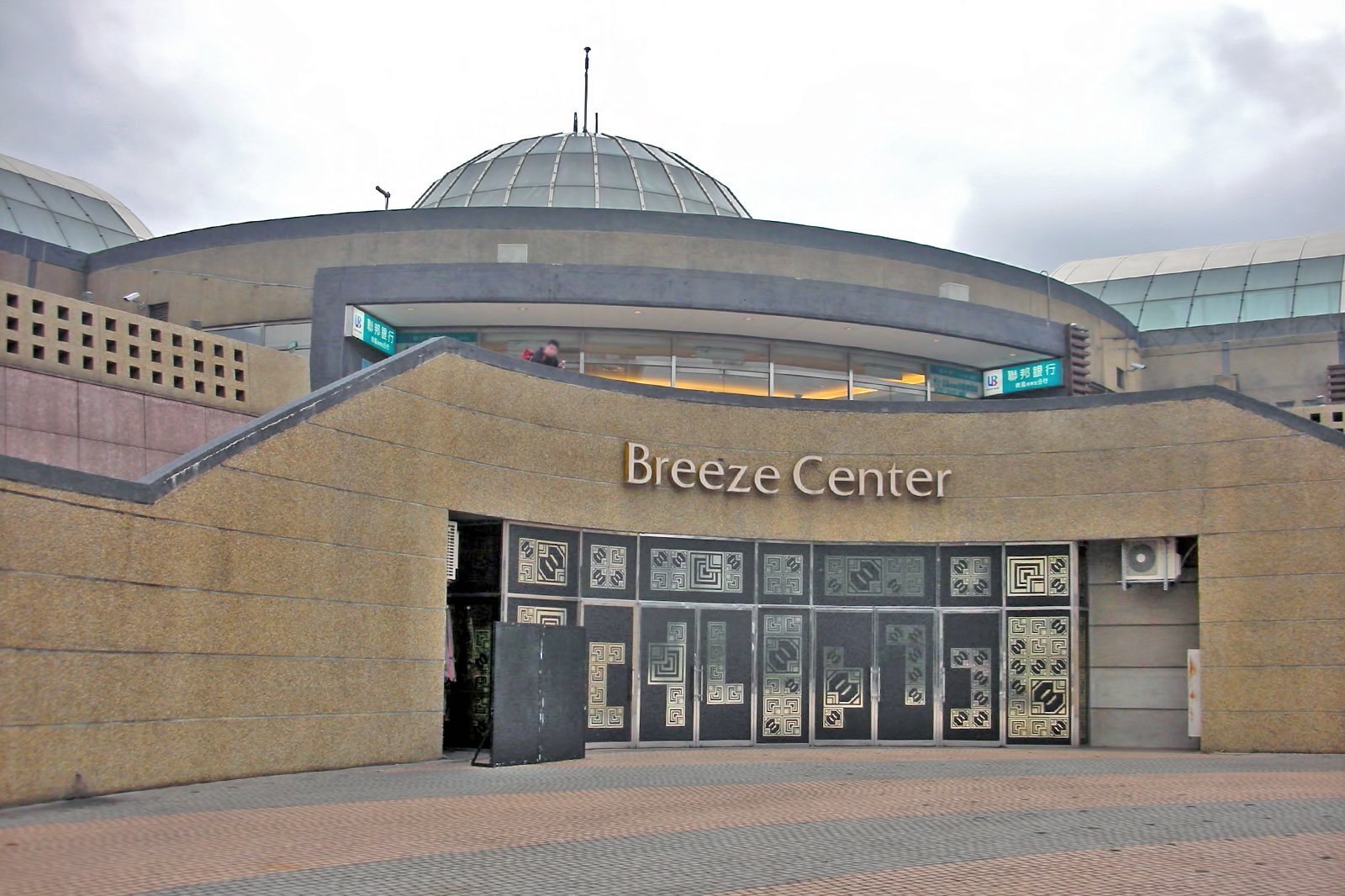 Breeze Center Mall sells mostly women's fashion and accessories, though there are choices for everyone and, being a recreational mall, there are forms of entertainment which do not involve shopping available, too. The mall's distinctive glass domed roof can be seen on the east side of the MRT's Brown (1) Line, roughly halfway between Zhongxiao Fuxing Station and Nanjing Fuxing Station.
Breeze Center Mall
Location: No. 39, Section 1, Fuxing South Road, Songshan District, Taipei City, Taiwan 105
Open: Sunday–Wednesday from 11am to 9.30pm, Thursday–Saturday from 11am to 10pm
Phone: +886 (0)2 6600 8888
Back to top