10 Best Family Things to Do in Kaohsiung
Fun Places in Kaohsiung to Take Your Kids
There are plenty of fun places in Kaohsiung to take your kids, most of which can put your family's bravery to the test. For an adrenaline rush, try car racing in Circuit Park or the 3D spiral slide at NSTM.
For children, a zoo is one of the best places to learn about various animals. The city also has plenty of green spaces where you can learn a lot about geography and biology. Taking a walk on the barren shale mountain in Tianliao Moon World or observing insects in Kaohsiung Metropolitan Park are among the best things to do for outdoor lovers. Check out our guide to the best family things to do in Kaohsiung.
1
Kaohsiung Metropolitan Park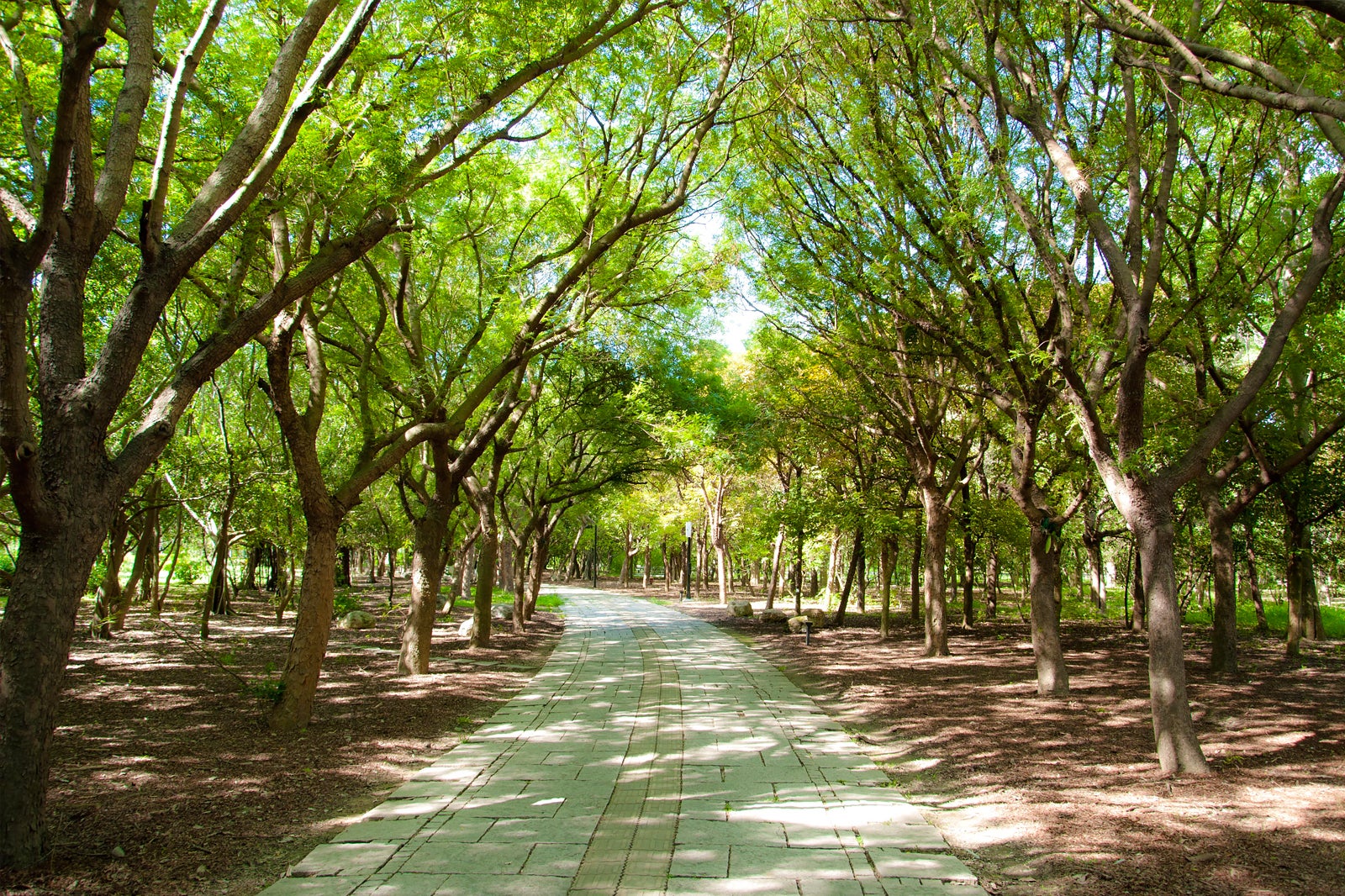 Kaohsiung Metropolitan Park is rich in ecological resources, offering diverse plants, flowers and fruits across 4 seasons, as well as a variety of forest, grassland and swamp habitats. If you're lucky, you might spot animal rare species, such as the crested honey buzzard and fairy pitta bird.
The public park is a great place for primary school students to learn outside of school. There's a sundial in the park square that's shaped like a golden rooster. The trees are sparse, providing excellent conditions for an invigorating walk, while children can run around in the large open space. You can also enjoy leisure facilities, swimming pools, ice rinks, and environmental exhibition centres in the park.
Location: No. 24 Demin Road, Nanzi District, Kaohsiung City, Taiwan 81157
Open: 24/7
Phone: +886 (0)7 365 6103
photo by Liaon98 (CC BY-SA 3.0) modified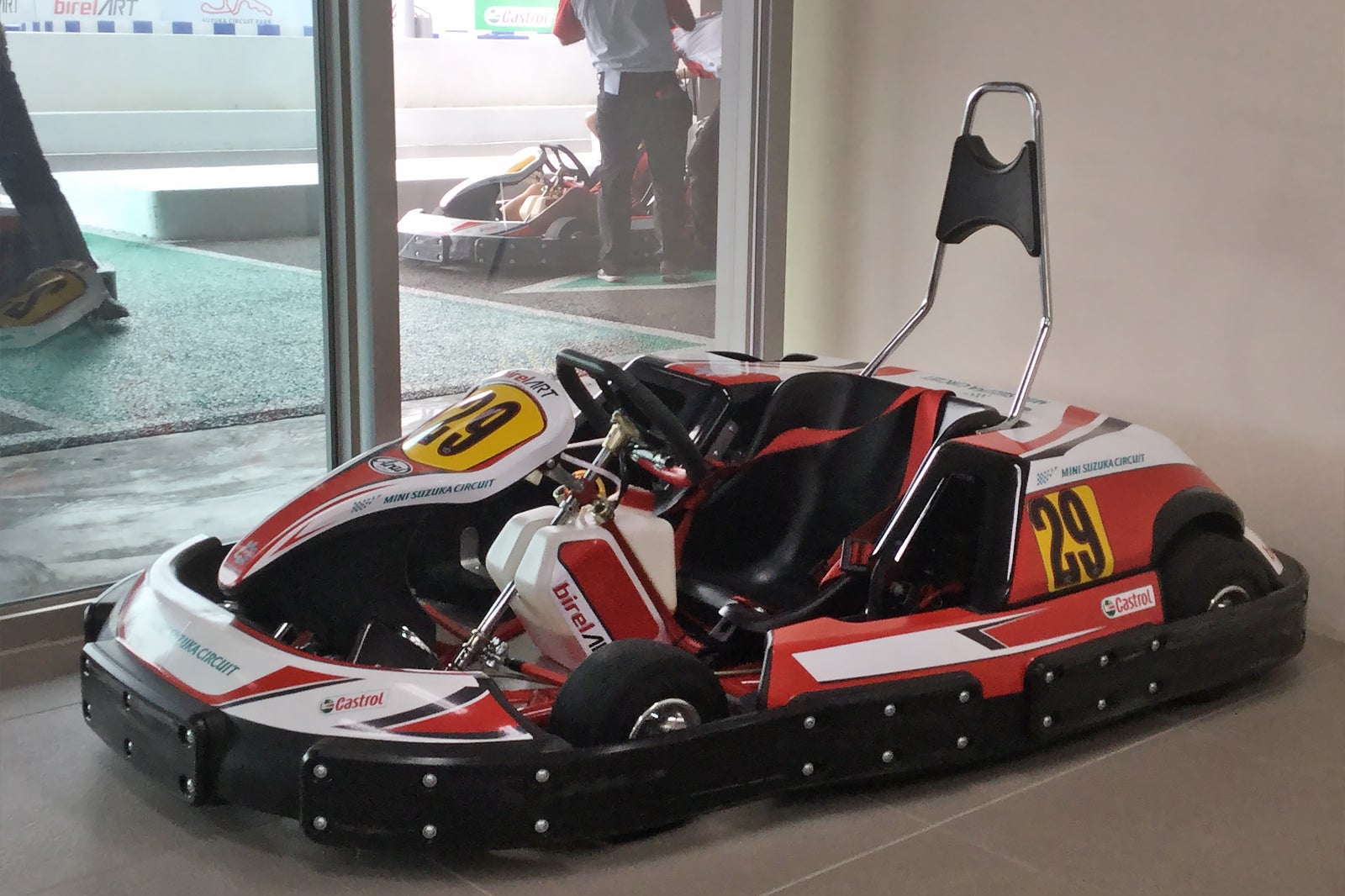 Kaohsiung's Suzuka Circuit Park is the only overseas go-kart track authorised by Japan's F1 circuit. Located in Taroko Park, children get to drive a variety of go-karts themselves. Before hitting the road, they must first get a "driver's licence" by attending a training class. This class simulates real driving situations, with traffic lights and road crossings.
After passing, your kids can experience the thrill of being a movie stunt driver. A round of go-kart racing includes straight-line overtakes, sharp stops and forced collisions on the mini-F1 track, which is shaped like figure 8. Families can drive off-road vehicles at Suzuka Circuit Park, crossing mountains on rugged roads and ford creeks.
Location: No. 1-1, Zhongan Road, Qianzhen District, Kaohsiung City, Taiwan 80665
Open: Daily from noon to 8 pm
Phone: +886 (0)7 796 7766
photo by Tze Chiang Hao (CC BY-SA 4.0) modified
3
National Science and Technology Museum (NSTM)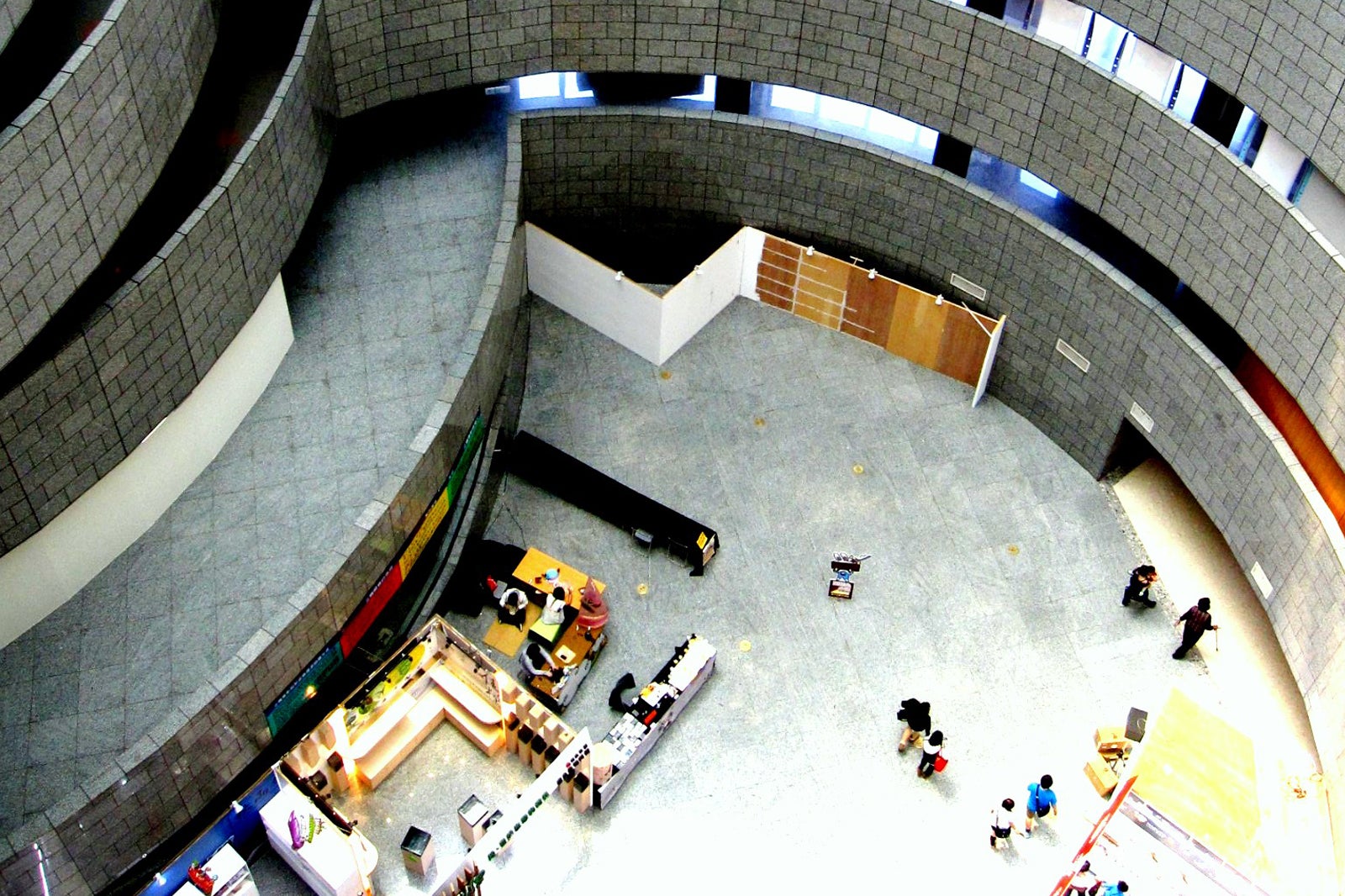 The Kaohsiung National Science and Technology Museum (NSTM) is a popular tourist attraction for families. At the museum, children can learn about science in everyday life, learn traffic safety rules, and energy conservation.
One of the museum's highlights is the massive spiral slide, which spans 27 metres in height and 63 metres in length. One of the tallest slides in Asia, it takes only 16 seconds to get to the basement level from the 6th floor. The slide demonstrates gravity, centrifugal force and acceleration. You can experience life as an astronaut at the Air Navigation and Aerospace exhibit, which has a simulation of the surface of the moon.
Location: No. 720, Jiuru Road, Sanmin District, Kaohsiung City, Taiwan 80765
Open: Tuesday–Sunday from 9 am to 4 pm (closed on Mondays)
Phone: +886 (0)7 380 0089
photo by Travis Wise (CC BY 2.0) modified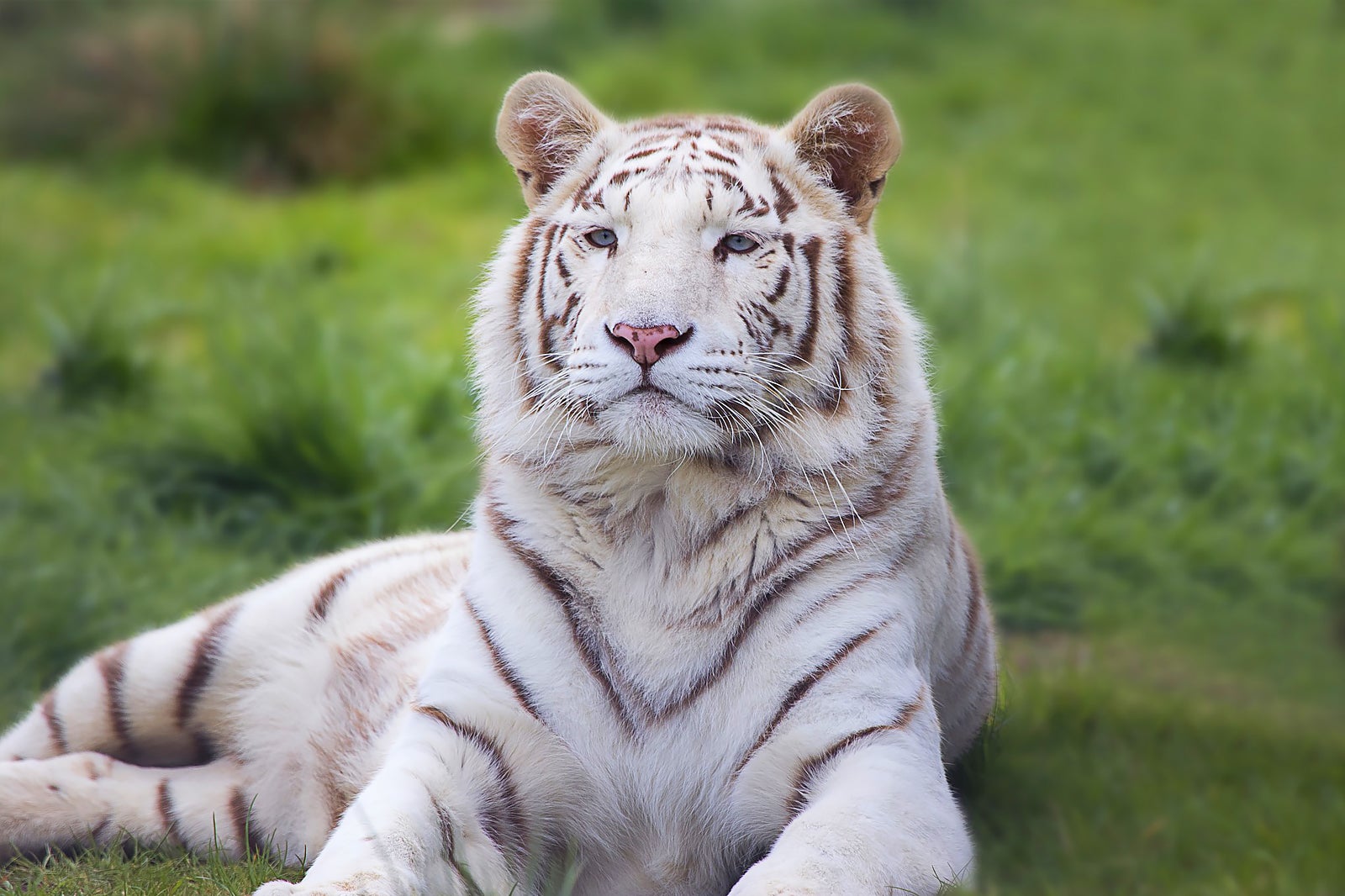 Shoushan Zoo is home to wild animals from Asia, Africa, Australia, and the USA. Each has its own distinct personality – the Indian hornbill has had only 1 mate throughout its life, while the old elephant loves playing in the water. The wildlife centre has multiple ecological parks where children can get close to the animals. The children's ranch has Boer goats, ponies and rabbits. The staff also regularly distributes free fodder so that the children can feed them.
Birds fly overhead as you walk in Shoushan Zoo's open-air bird park. You might occasionally encounter peacocks strolling down the path, so remember to wait for them to pass. The zoo also has a shallow paddling pool for kids to swim during warmer days.
Location: No. 301 Wanshou Road, Gushan District, Kaohsiung City, Taiwan 80444
Open: Tuesday–Sunday from 9 am to 5 pm (closed on Mondays)
Phone: +886 (0)7 521 5187
The Taiwan Sugar Museum, built in 1901, served as an important sugar manufacturing base during the Japanese occupation. The former factory, Japanese-style dormitories, clubs and air-raid shelters have all been retained after ceasing its operations in 1999. A trip to the sugar factory isn't complete without enjoying shaved ice, which is available in the old theatre. A must-try is the red bean yeast ice, which has a mild flavour.
The onsite park is a popular photo spot – you can see old railway tracks and several retired locomotives and carriages on display. The factory also offers a unique mini-train ride that takes about 12 minutes.
Location: No. 24, Sugar Factory Road, Ciaotou District, Kaohsiung City, Taiwan 82541
Open: Daily from 9 am to 4.30 pm
Phone: +886 (0)7 611 9299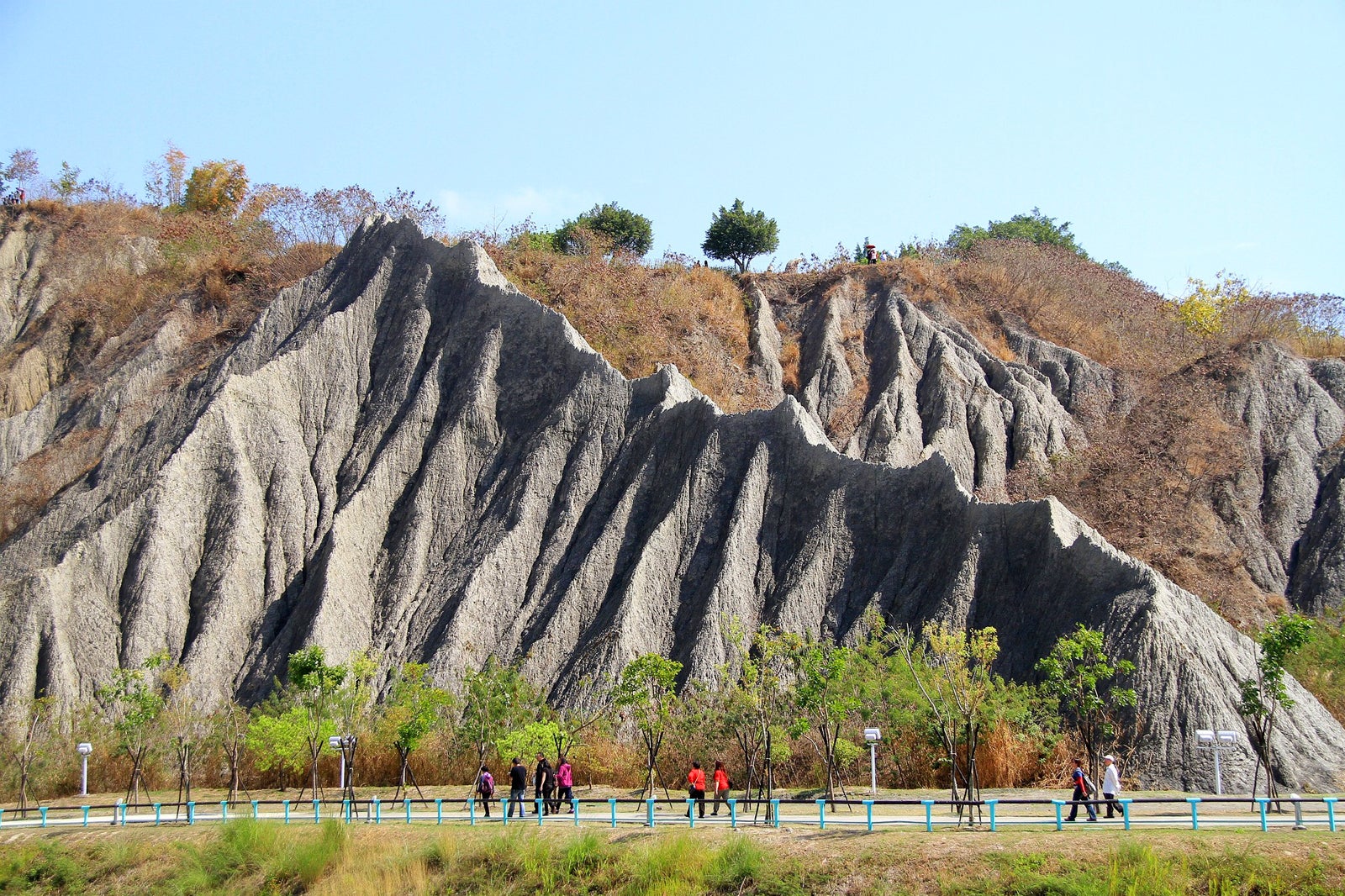 Tianliao Moon World is famous for its rare badlands terrain, caused by a crustal movement that lifts the seabed. A moonscape of grey and bare mud hills lines either side of the trails within the park. Called Moon Road, the lack of grass means that the layered structure of the hills is clearly visible. There's an observation deck overlooking the spectacular terrain.
Surrounding the park are mud volcanoes and springs, which erupt throughout the year. You can learn more about the terrain in the area at the geological centre. The mud hills are fragile, so climbing is prohibited.
Location: No. 36, Yueqiu Road, Tianliao District, Kaohsiung City, Taiwan 82342
Open: Daily from 10 am to 5 pm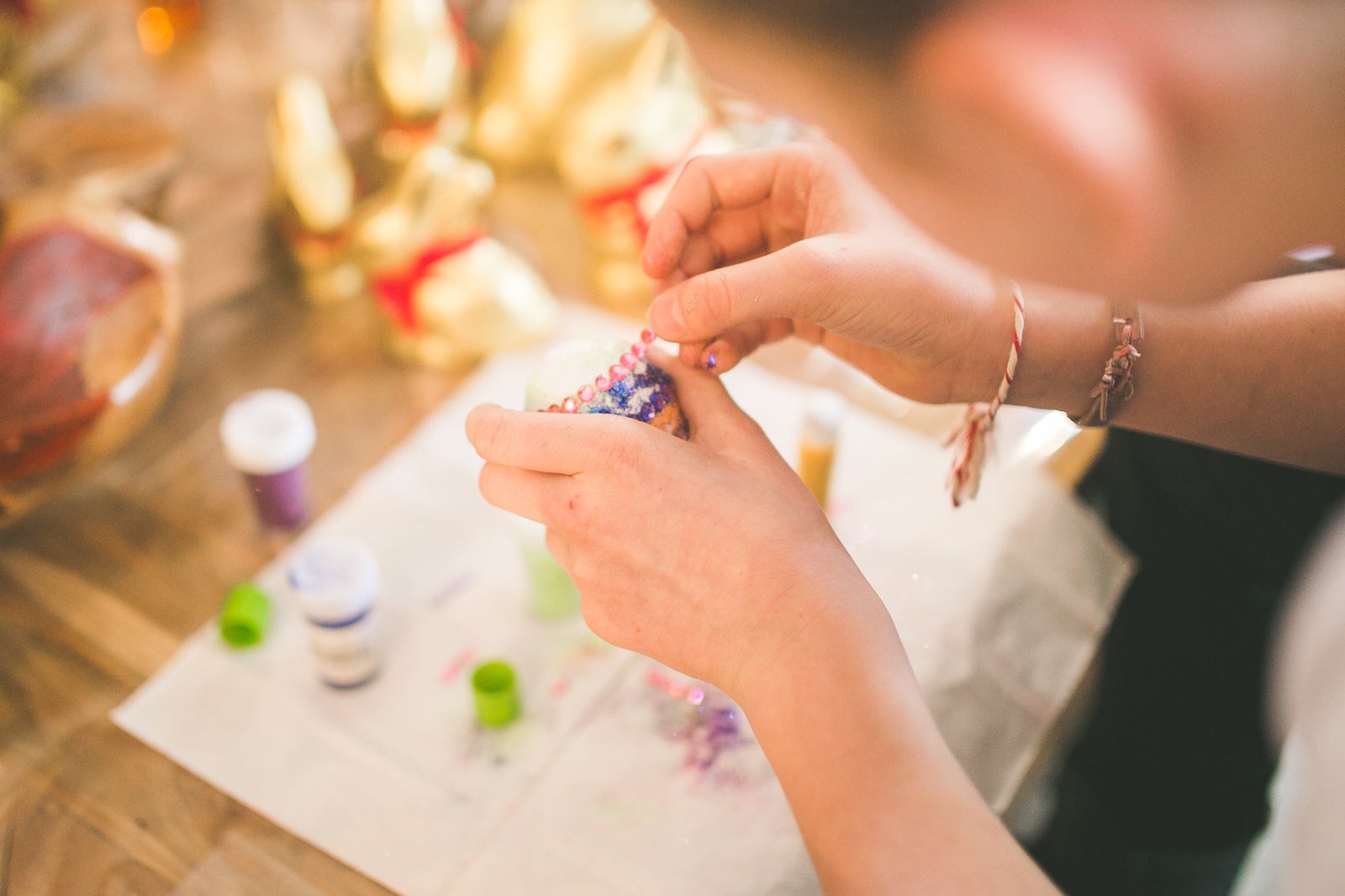 DIY baking is a popular family activity in Kaohsiung. Many pastry factories and dessert shops offer baking courses in which you order, bake and decorate your own cakes. You select what you want on a computer, put on an apron and hat, and start cooking. You're provided with all baking materials, utensils, flour, egg glaze, diced fruit, and moulds, which saves the trouble of assembling ingredients.
Each course has recipe sheets and flat-panel videos for you to follow, as well as instructors on hand to help. Teaching children how to bake and have them enjoy their own creations gives them a sense of accomplishment – it's also a great stress reliever for adults.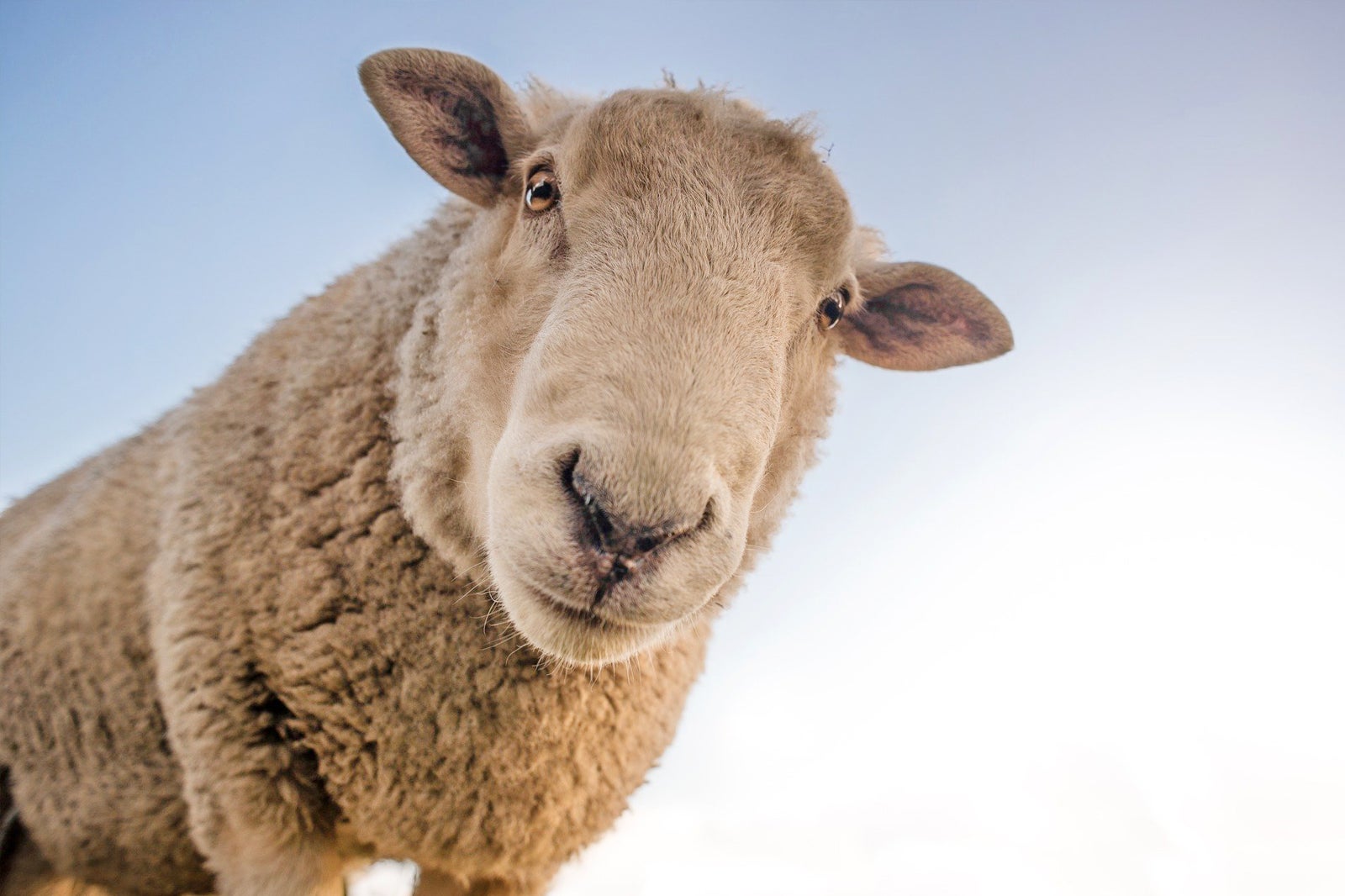 Kaohsiung has many sheep farms offering interesting activities for all ages. Kids will be delighted to act as a farmer for a day. Some ranches occasionally need helpers for lambs – your kids can learn how to feed the lambs with milk bottles. Milking sheep by hand is one of the best things to do here. You can even drink the sheep's milk immediately after it's sterilised and cooled. Other interesting activities on the sheep farms include hunting for frogs, fishing and paddling.
9
Children's Museum of Art
Children's Museum of Art in Kaohsiung is Taiwan's first art museum geared towards children, allowing them to understand art in their own way. The Footprint Garden Maze outside the museum is a great place for children to run around, play cops-and-robbers, hide-and-seek, or go on treasure hunts.
Parents don't need to worry about their kids getting lost, as they can see them clearly from a nearby observation platform. Next to the garden maze is a 50-metre-long sandpit, a fun space for parents and children to play, learn and use their imagination while building sandcastles together.
Location: No. 330, Marka Road, Gushan District, Kaohsiung City, Taiwan 80460
Open: Tuesday–Friday from 9 am to 12 pm and from 1.30 pm to 4.30 pm, Saturday–Sunday from 9.30 am to 5.30 pm (closed on Mondays)
Phone: +886 (0)7 555 0331
Families visiting Lotus Pond often go to its onsite children's park, where the little ones can enjoy a wide range of games. There are many wooden poles for climbing, along with interconnected pipes that are great for hide-and-seek. The park also has Kaohsiung's first bird's nest swing, which fits 2 to 3 small children. On the large triangle climbing net, you can practise your hand-eye coordination to climb across the hills. Rainbow climbing poles, balance beams, and large sand pits also dot Lotus Pond.
Location: Intersection of Mingtan Road and Cuiming Road, Zuoying District, Kaohsiung City, Taiwan 813
Back to top