10 Best Places Where Locals Love to Go in Taitung
Most Popular Places Locals Love to Go in Taitung
Taitung, the unspoiled jewel in eastern Taiwan's crown, is a region of diverse natural landscapes, bordered by the blue Pacific Ocean to the east and steep mountains to the west. Taitung is blessed with stunning vistas, including Luye Plateau, Chulu Ranch and Brown Boulevard inland, Little Yehliu and Sanxiantai along its splendid coast, and Orchid Island offshore. Each of Taitung's geographical wonders is as mesmerisingly beautiful as the next. In Taitung, you can take things at a slower pace. Create a flexible itinerary so that you can immerse yourself in the lifestyle of indigenous people, the unique cultural customs and the beautiful life philosophy of coexisting with the mountains and the sea. The Amis Folk Centre is a great place to experience the Amis culture. At Rice County School you can see how rice is used in different fun and delicious foods, while the exhibitions of the National Museum of Prehistory will give you a fascinating insight into Taiwan's prehistoric and indigenous culture. After a long day's sightseeing, take some time out to relax and re-energise in the healing spring waters of Jhihben Hot Spring.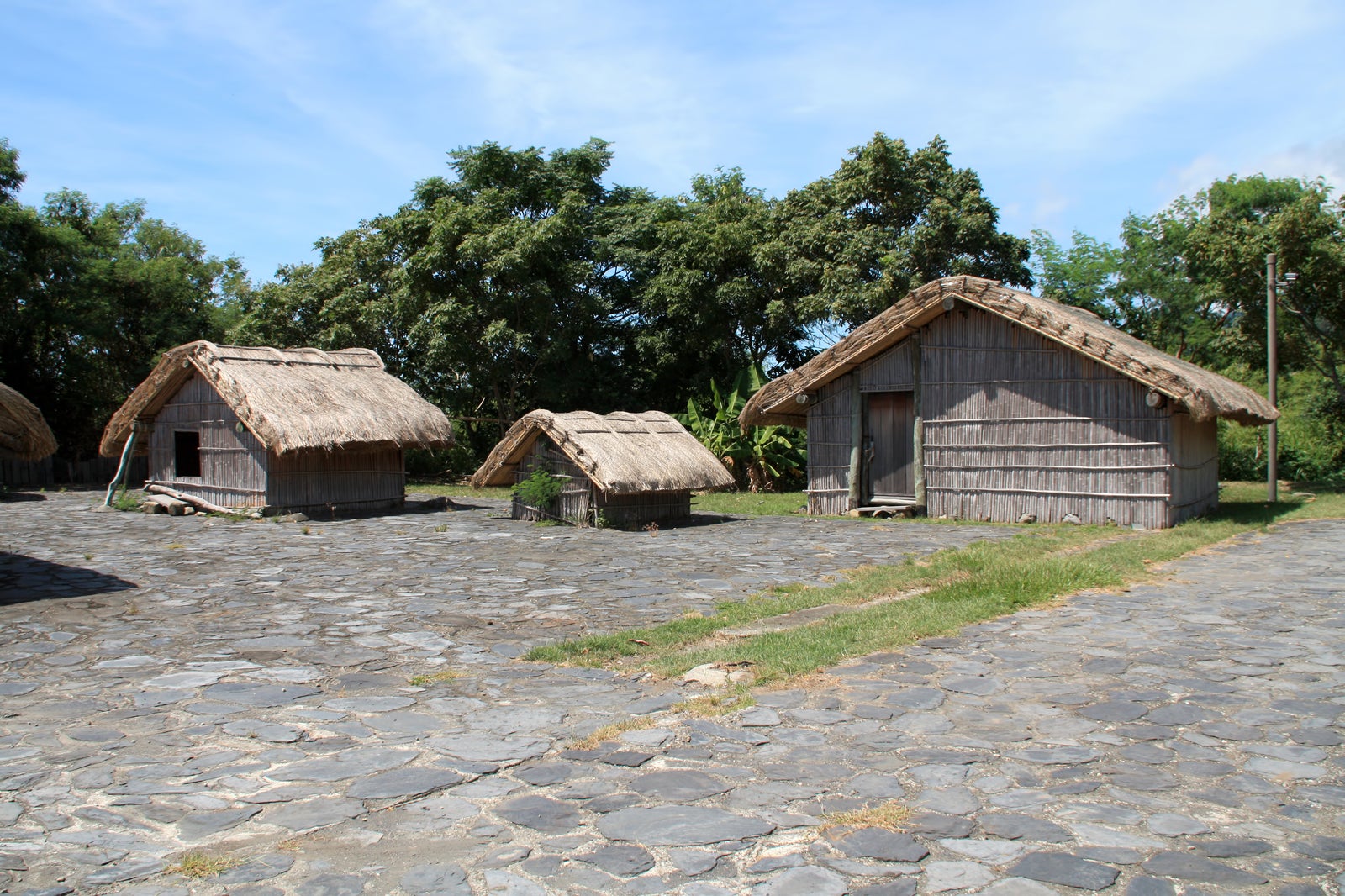 Located in Chenggong Township, Taitung County, the Amis Folk Centre is a cultural park covering an area of 4.9 acres (2 hectares). There are traditional Amis buildings, crafts and totem exhibitions for you to explore and learn more about the essence of Amis culture, along with the music and food of the Amis. The Amis Folk Centre has daily live performances by the "Amis Orchestra", a traditional group that expresses the vigorous vitality of the Amis through percussive instruments and voice. Tourists come here from all over the world for the beautifully expressive music and dance. In the park you can buy Amis food, local specialties, crafts and clothing, and watch elderly tribeswomen weaving. It's a great opportunity to get close to the Amis and to respect their culture.
Location: No. 25, Xinyi Li Xincun Road, Chenggong Township, Taitung County, Taiwan 961
Open: Tuesday to Sunday from 9 am to 5 pm. Scheduled shows: Tuesday to Saturday at 11 am and 2 pm, Sunday at 2 pm and 3.30 pm
photo by Lord Koxinga (CC BY-SA 3.0) modified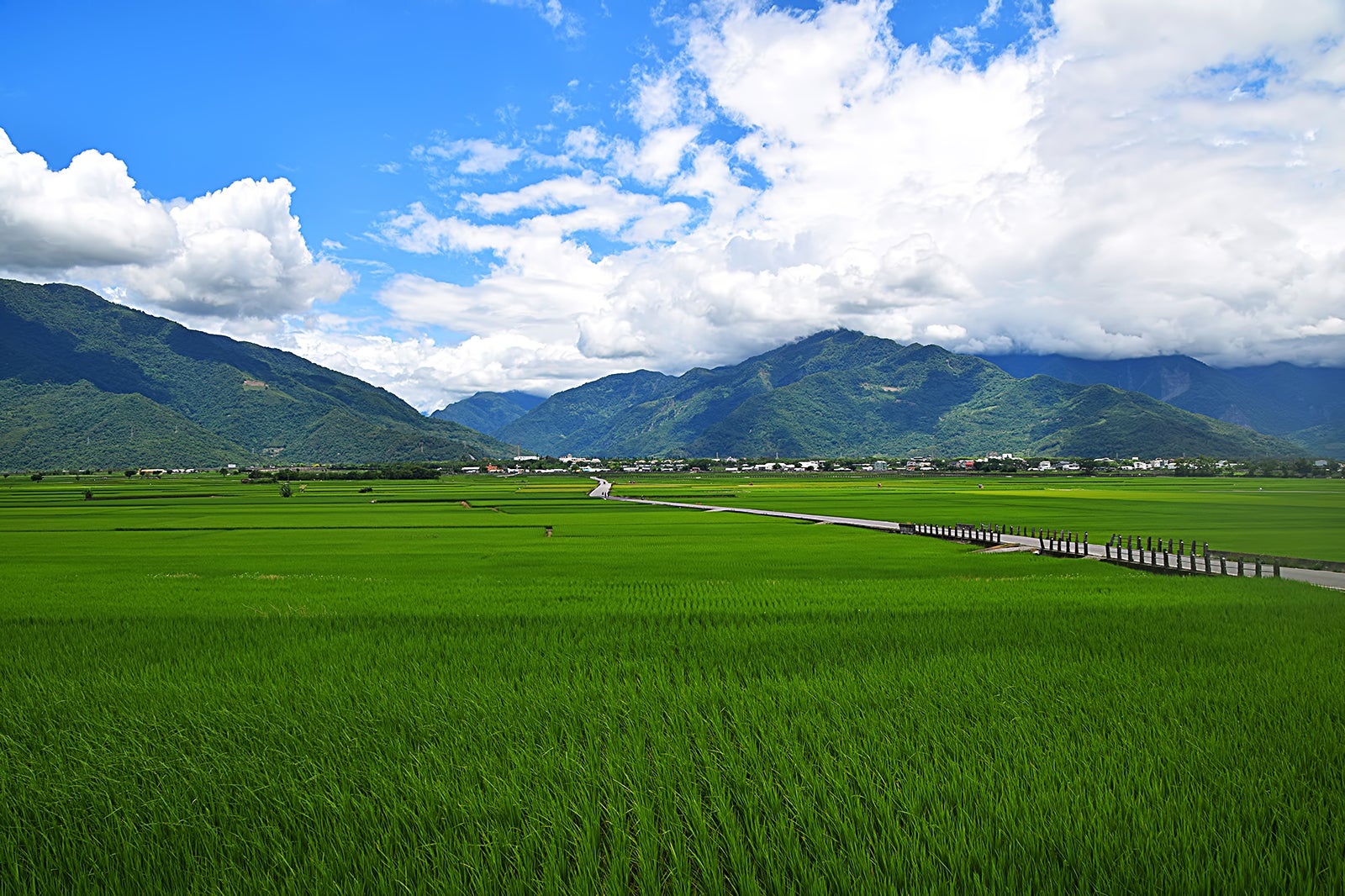 Brown Boulevard, officially named Jinxin No. 3 Road, was formerly a tranquil country road in Chihshang Township. It became famous because of a well-known brand of coffee and the superstar Takeshi Kaneshiro, who came here to shoot commercials. From then on, the nickname "Brown Boulevard" replaced its official name, and the road became a popular tourist attraction in Taitung. On both sides of Brown Boulevard lie endless golden rice fields. The colour of the rice fields changes with the seasons, varying between golden and emerald green. Surrounding the rice fields are the beautiful mountains and sky of Taitung, forming a picture-perfect scene. Many tourists come here to cycle or walk among the vast rice fields under the bright blue sky. A visit here is a relaxing and pleasurable experience. There is a bishop wood tree on Brown Boulevard under which Takeshi Kaneshiro served tea in the commercial, so naturally this has become a popular place for fans to take photos. If it's not too busy, take a moment to sit under the tree and enjoy the gentle breeze on your face while gazing at the beautiful mountains and rivers of Taitung.
Location: Brown Boulevard, Chishang Township, Taitung County, Taiwan 958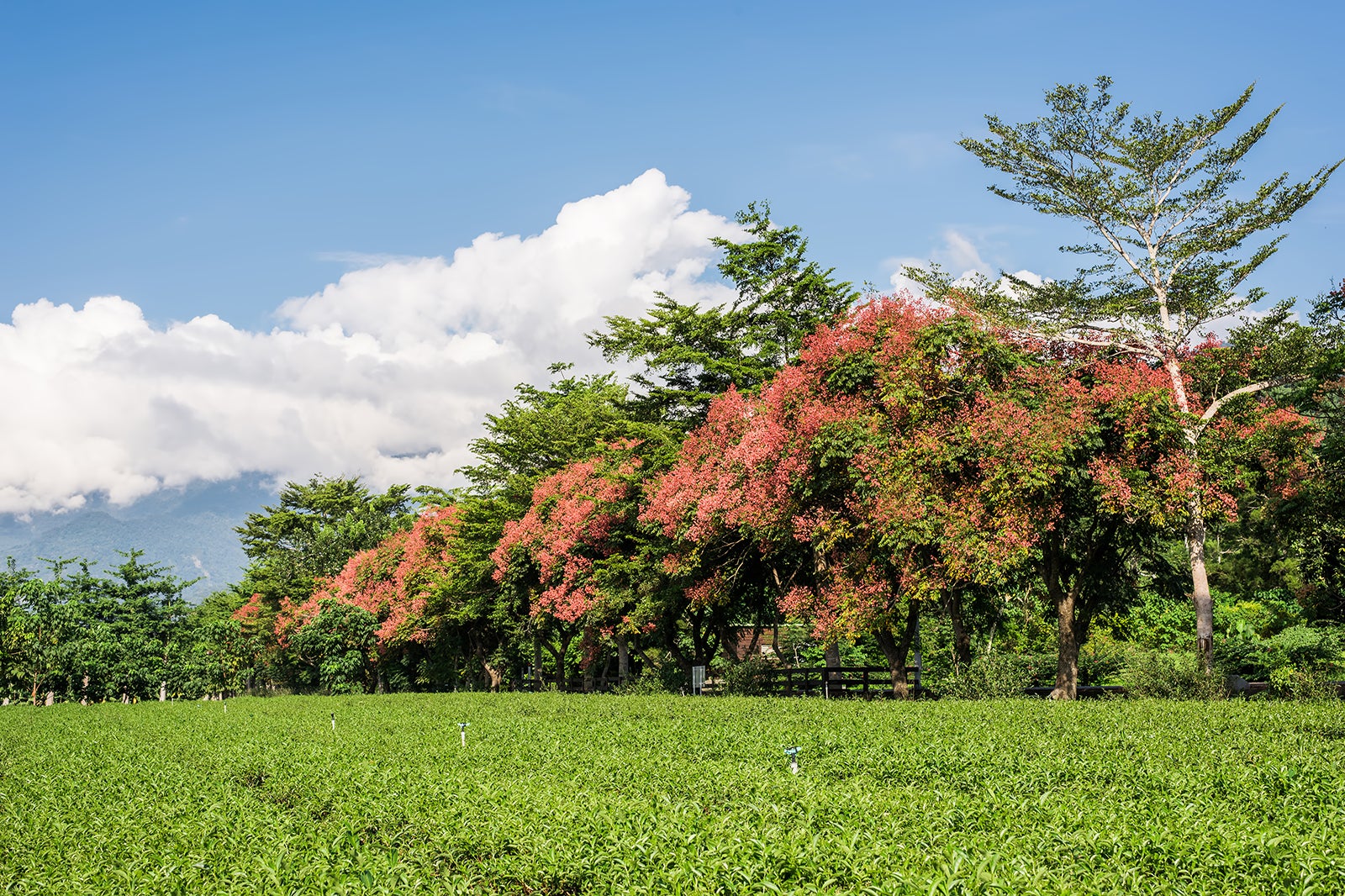 With its excellent natural topography and expansive views, the flat Luye Plateau is a popular scenic spot in Taitung for aerial leisure activities. You can try out grass skiing or paragliding to feel the excitement of speed and rising high into the sky. The Taiwan Ballon Festival is held at Luye Plateau every summer. The sea of hot air balloons gathered above the plateau is a spectacular scene. The exaggerated shapes and bright colours of the huge hot air balloons never fail to amaze. There is also a fantastic light show at night. The festival is one of the biggest events in Taitung during summer, attracting thousands of tourists each year. You can also take a hot air balloon ride and view the magnificent scenery of Taitung from the sky in an unforgettable flying experience.
Location: No. 46, Plateau Road, Yong'an Village, Luye Township, Taitung County, Taiwan 955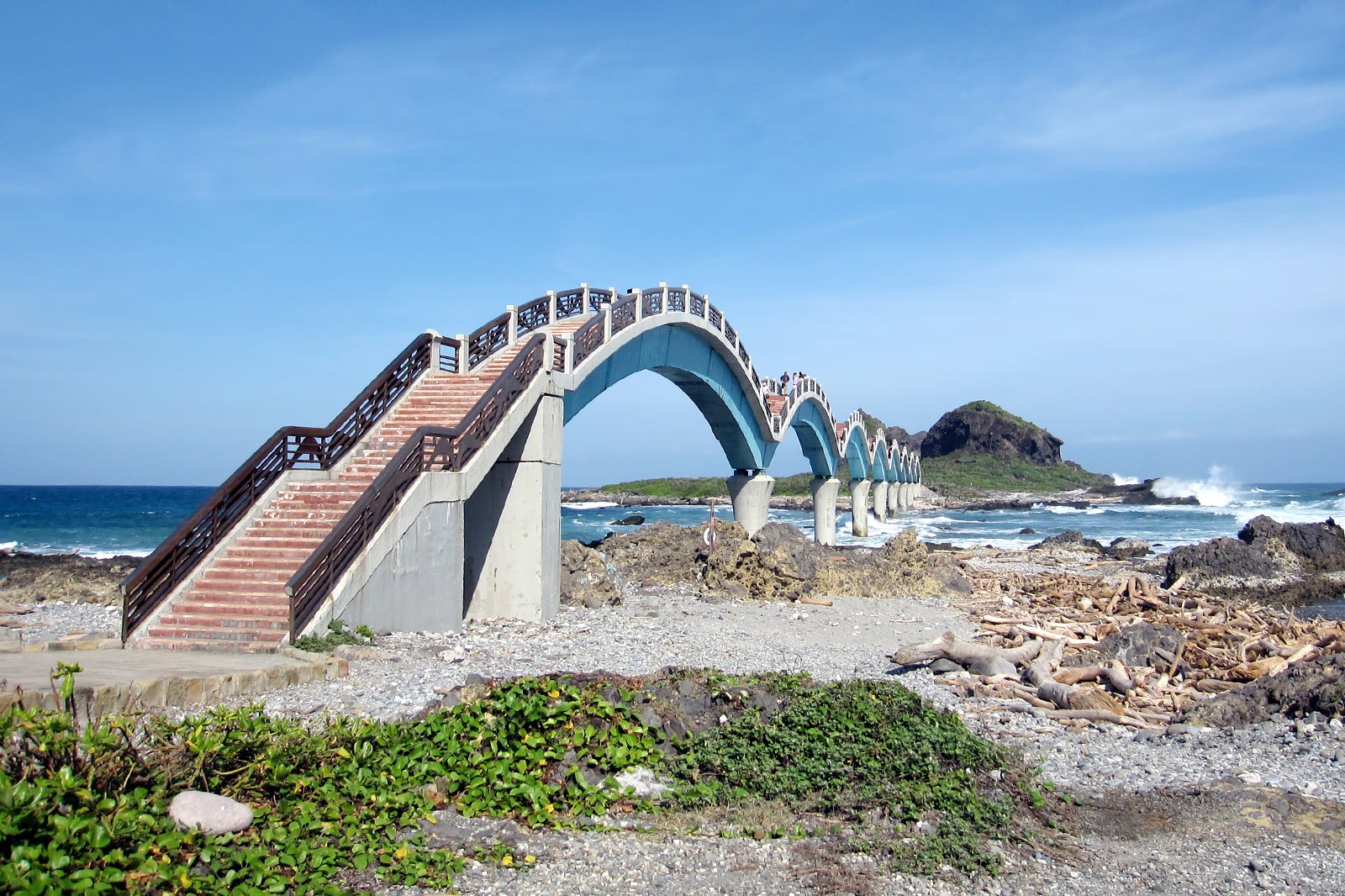 Sanxiantai is an offshore island on the north-east edge of Chenggong Township, Taitung County. Covering an area of about 54.36 acres (22 hectares), Sanxiantai is surrounded by coral reefs and a pristine tropical marine environment, and is a popular diving resort on Taiwan's east coast. There are three mountain peaks formed by coral reef rocks on the island, which have spawned legends about three Chinese saints who are said to have once stopped on the island, hence the name "Sanxiantai". The unique topography of Sanxiantai is composed of volcanic rock formations, such as sea caves, oceanic trenches and sea stacks. With its diverse ecology, Sanxiantai boasts abundant plant and fish life as well as beautiful coral reefs. It is classified as a nature reserve protected by law, so please remember to be kind to the island's rare creatures during your visit. You can reach Sanxiantai via the eight-arch footbridge.
Location: No. 74, Jihui Road, Sanxianli, Chenggong Township, Taitung County, Taiwan 961
photo by chienhaw (CC BY-SA 3.0) modified
Taitung lies close to the Pacific Ocean, and has many unusual rock formations along its coastline. Not far from Fugang Fishing Port is Little Yehliu. The sea-eroded terrain on the rocky shore is very similar to that of Yehliu on the north coast of Taiwan, hence the name "Little Yehliu." You can see many natural wonders at Little Yehliu, including mushroom rocks, monoclinic ridges, turtle rocks, honeycomb rocks and tofu rocks, all created from long-term erosion caused by the waves. It's almost as if the sea is a sculptor, creating these incredible works of art for you to enjoy in nature's gallery at Little Yehliu. Take some time out to sit on the unusually shaped rocks, contemplating the sights and sounds of the sea and watching creatures busy foraging for food at your feet. At sunset, the golden light of the sun illuminates the sea, making Little Yehliu one of the most popular destinations for professional photographers in Taitung.
Location: No. 500, Section 1, Songjiang Road, Taitung City, Taitung County, Taiwan 950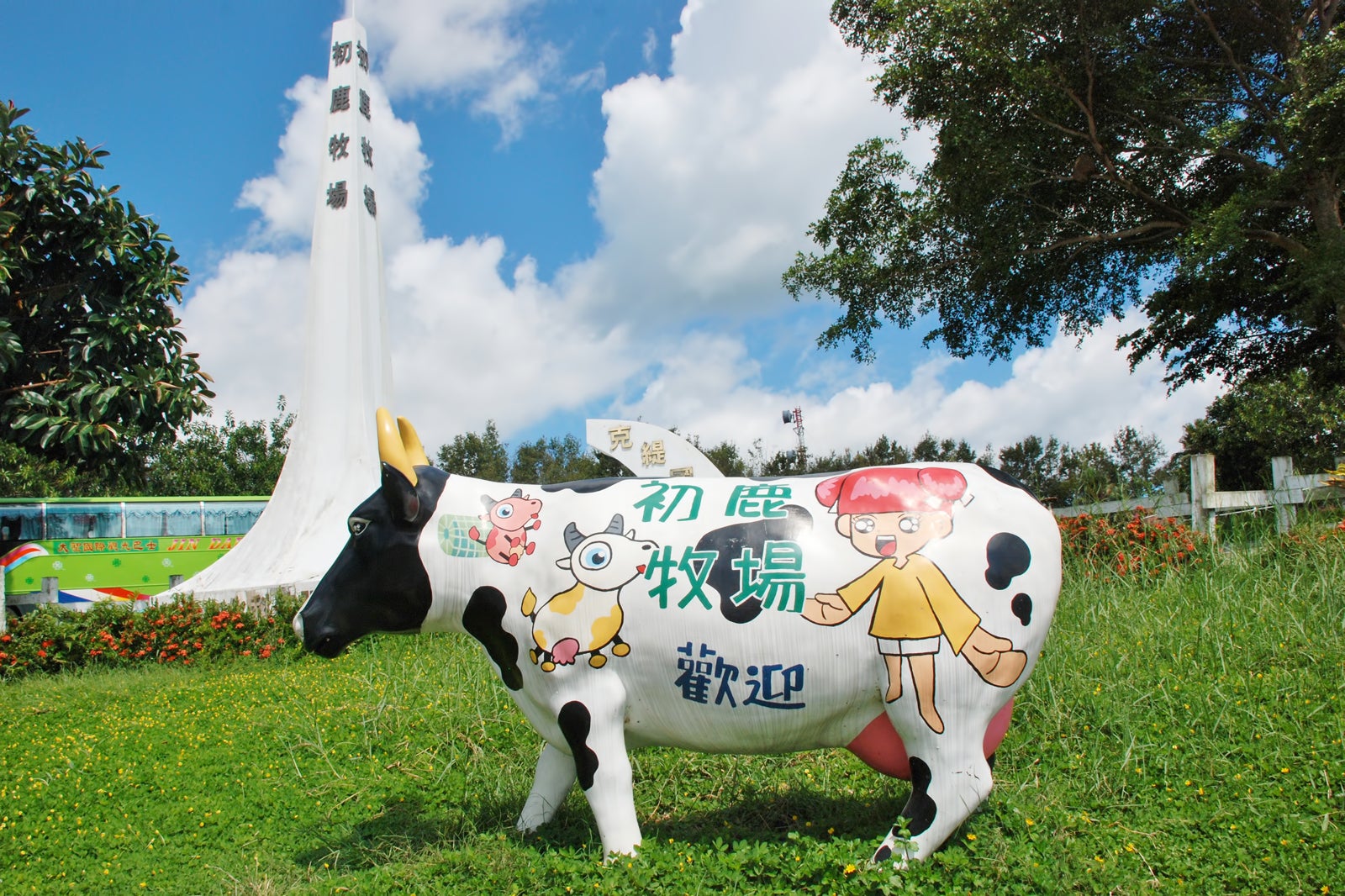 Taitung has superb mountains and rivers. At Chulu Ranch, you can forget about the pressures of everyday life and stroll through the endless grassland under the bright blue sky. Chulu Ranch was originally a state-owned farm. It entered the tourism business after being converted to private operation. It is the oldest tourist ranch in Taitung and the biggest hillside pasture in Taiwan. Located on a gentle slope, Chulu Ranch is ideal for animal husbandry, and there is a large area of tropical Pangola grass for grazing. There are only dairy cows on the ranch. You can drink the fresh Chulu milk or eat tasty steamed buns made from the milk. The ranch offers a range of recreational activities. You can feed the cows, watch them grazing or try your hand at grass surfing.
Location: No. 1 Ranch, Mingfeng Village, Beinan Township, Taitung County, Taiwan 954
Open: Daily from 8 am to 5 pm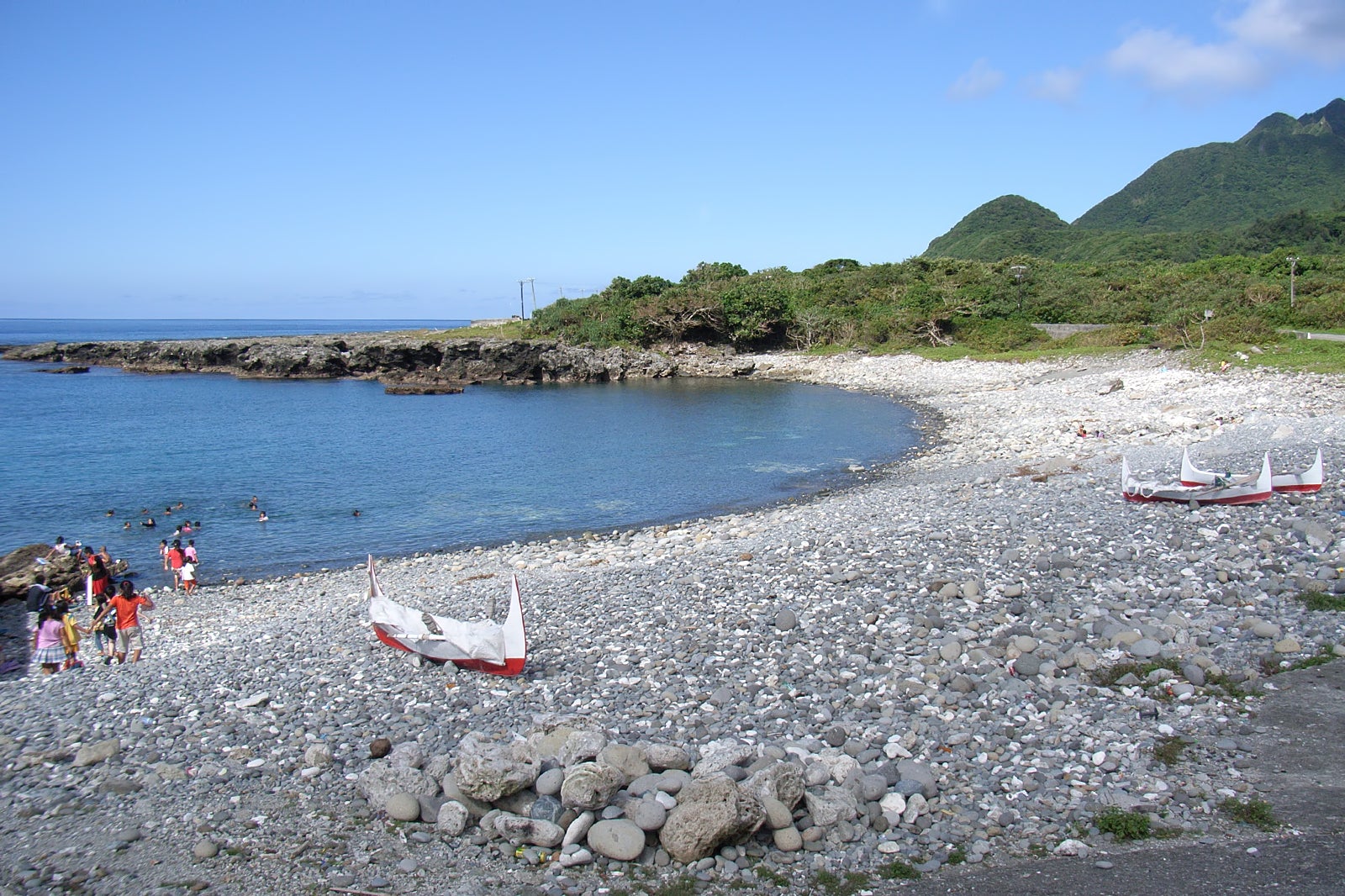 A beautiful offshore island on the east coast of Taiwan, Orchid Island is located in Taitung County and is home to the Tao people. It is famous for its unique ocean culture and magnificent island landscape. The island's original name in the native Tao language was "Island of People", but it was later renamed Orchid Island because of the abundance of butterfly orchids here. To reach Orchid Island, you can take a boat from Fugang Fishing Port, which takes about 2 hours, or take a plane from Taitung Airport, which takes only 20 minutes. There are many homestays run by indigenous people on the island. A homestay is a great way to experience the infectious enthusiasm of the locals at first hand. You can rent a motorbike to ride around the island, check out the weird and wonderful rock formations and sample the delicious local seafood. Or you can sit on the beach and watch the Tao people paddle a Tatala boat (a kind of traditional Tao canoe) on the sea. To see such great reverence for the sea is an uplifting experience.
Location: Lanyu Township, Taitung County, Taiwan 952
photo by Kailing3 (CC BY-SA 3.0) modified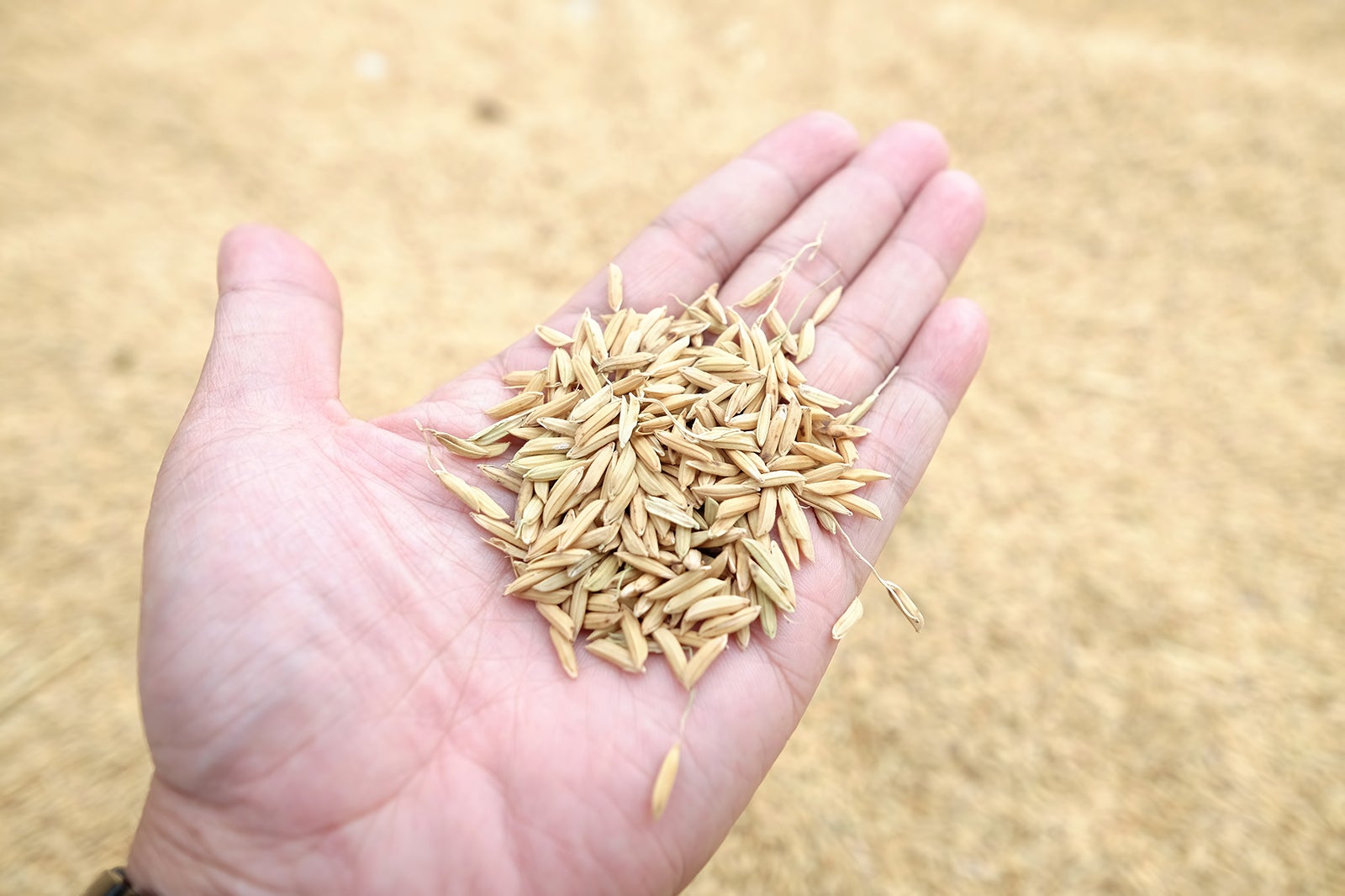 Rice is the staple food of Taiwan. Taitung is a fertile area that produces delicious rice. At Rice County School, you can make your own rice and gain a deeper understanding of rice culture. A visit here will leave you feeling inspired to cherish every grain of rice on your plate. Located in Guanshan Township, Rice County School was formerly a rice mill, and was later redeveloped by the Leisure and Tourism Centre of Guanshan Township's Farmers' Association into a rice-themed tourist attraction with colourful painted exterior walls. The school offers activities such as creating your own pack of rice and rice crafts, as well as a rice museum, agricultural product exhibition and shop. The fascinating exhibition shows how rice is planted and harvested. If you plan to visit the school, you can make an appointment to see rice being milled. Under the guidance of professional staff, you can personally make and pack your own rice and take the finished product home with you. If the rice exhibition leaves you feeling hungry, you can head to the restaurant, where you'll find a range of traditional dishes featuring delicious Taitung rice.
Location: No. 24-1, Changlin Road, Guanshan Township, Taitung County, Taiwan 956
Open: Daily from 8 am to 5.30 pm
Taitung is rich in natural resources. Thanks to the warm spring water gushing out of the riverbed of Jhihben River, the area was developed as a hot spring village in eastern Taiwan as early as the Japanese occupation period, and it remains a popular hot spring resort in Taitung. The clear and colourless water of Jhihben Hot Springs comes from an alkaline sodium bicarbonate spring full of natural minerals, which can help relax your muscles and strengthen your immunity. The hot spring industry in Jhihben has a long history. There are many well-equipped hot spring hotels in the area. A number of luxury hotels offer facilities that use the natural hot spring water, including public pools with spas and various types of bathhouses. The hotel rooms are also equipped with private baths so that you can enjoy your own personal bathing space. In addition to bathing facilities, there is also charming natural scenery to be found near Jhihben Hot Springs, including Jhihben Forest Recreation Area and Baiyu Waterfall.
Location: Jhisben Hot Spring Scenic Area, Beinan Township, Taitung County, Taiwan 954
10
National Museum of Prehistory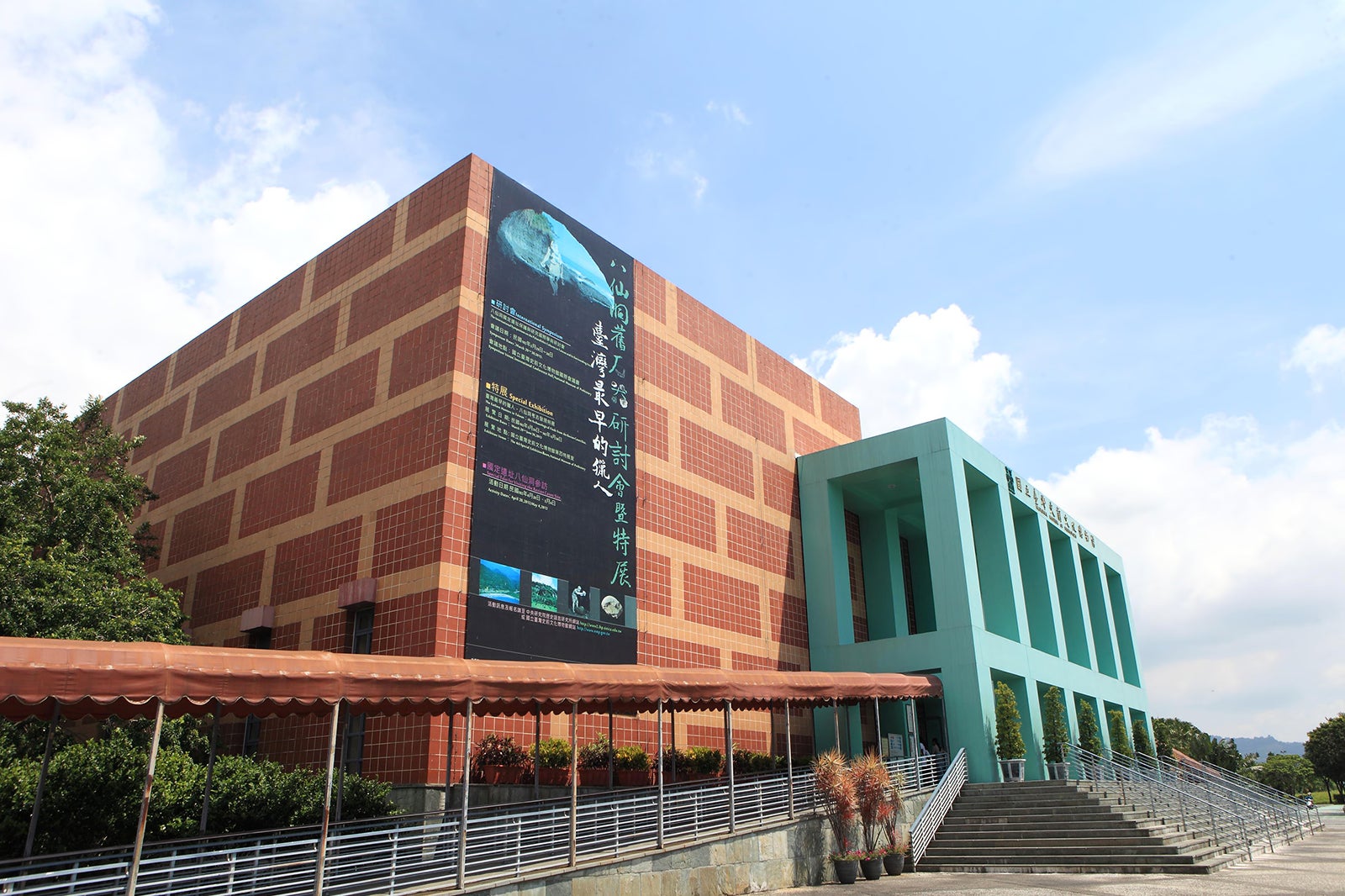 Located in Taitung City, the National Museum of Prehistory is the first national museum in Taiwan themed in indigenous cultures and Taiwanese prehistoric culture. The scope of the collection covers archaeological sites, natural ecology and museum exhibitions. Permanent exhibitions include the Taiwan Natural History Hall, Taiwan Prehistory Hall and Taiwan South Island Nationalities Hall. The museum plays a pivotal role in the preservation of the island's cultures. Designed by Michael Graves, an American postmodernist architect, the museum's unique modern architecture incorporates elements of indigenous culture along with Hakka and Southern Fujian. The museum has interactive light sculptures and daily water fountain shows. Watching the lights and water dance gracefully and in perfect harmony makes this a very popular night-time attraction in Taitung.
Location: No. 1, Museum Road, Fengtianli, Taitung City, Taitung County, Taiwan 950
Open: Tuesday to Sunday from 9 am to 5 pm, closed on Mondays
Back to top