4 Best Places to Go Shopping in Mai Khao Beach
Where to Shop and What to Buy in Mai Khao Beach
Mai Khao Beach's shopping scene is relatively modest, which pairs well with northwestern Phuket's peaceful and laidback atmosphere. The 11-km-long beach has many upscale resorts lining its beachfront, with a few satellite businesses to serve their guests.
Some of Mai Khao Beach's most notable shopping options – Turtle Village and Mai Khao Plaza – are within walking distance of 5-star resorts in the central part of the beach. Standalone shopping opportunities include convenience stores and local grocery stores, most of which are on Road 3033, which runs parallel to Mai Khao Beach.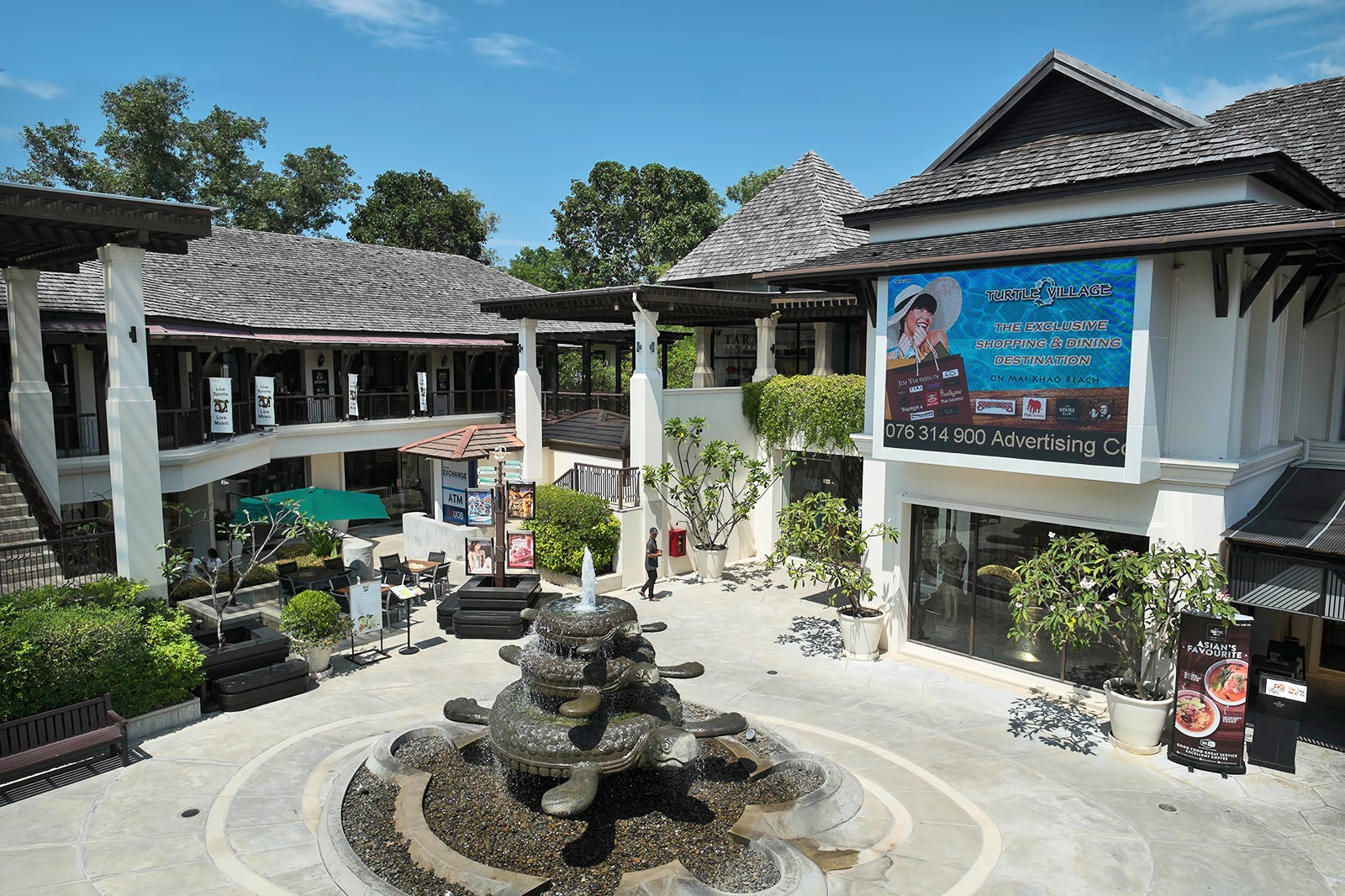 Turtle Village is the main shopping and dining complex in Mai Khao, on the northwest end of Phuket. The 2-storey mall is built around a central plaza, which has a fountain made of 3 stone turtles on top of each other. It's walking distance of upscale resorts lining the beachfront, offering a pleasant modern place to shop, dine and unwind in Mai Khao.
Most of its shops and restaurants are relatively upmarket – familiar fashion brands include Jim Thompson and Marie France Van Damme, while food options include The Coffee Club and Swensen's.
Read more
Location: 889 Moo 3, Mai Khao, Thalang, Phuket 83110, Thailand
Open: Daily from 10 am to 10 pm
Phone: +66 (0)76 314 898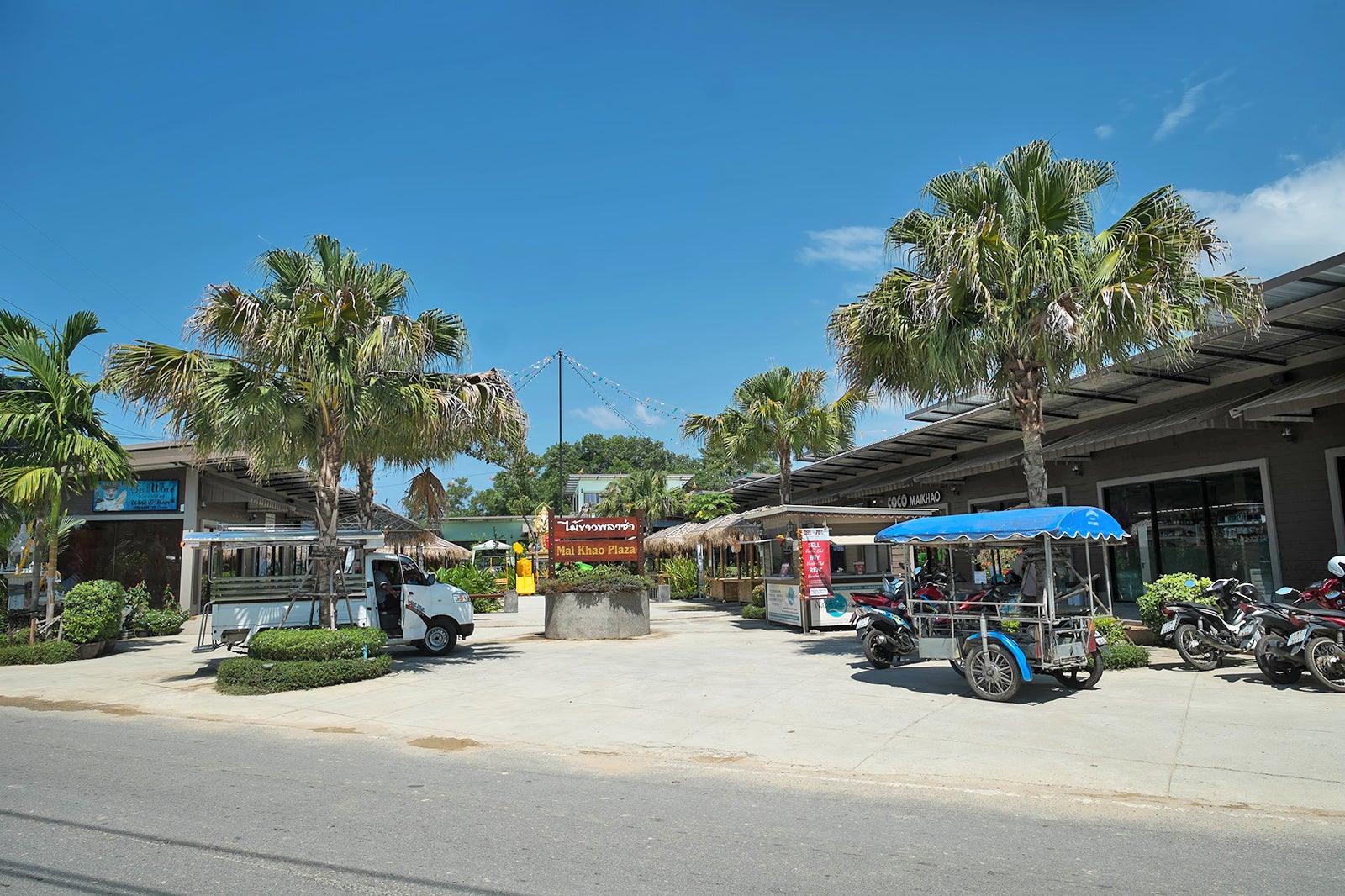 Mai Khao Plaza is a contemporary-style shopping and dining complex on the northwest coast of Phuket. Covering an area of around 5,000 sq m, it's a popular spot for shopping, dining, and enjoying spa treatments. The mall is within walking distance of many upscale resorts on Mai Khao Beach, including JW Marriott Phuket and Renaissance Phuket.
Location: 11 Moo 3, Mai Khao, Thalang, Phuket 83110, Thailand
Open: Daily from 6 am to 11 pm
Phone: +66 (0)82 814 8482
3
Jim Thompson at Turtle Village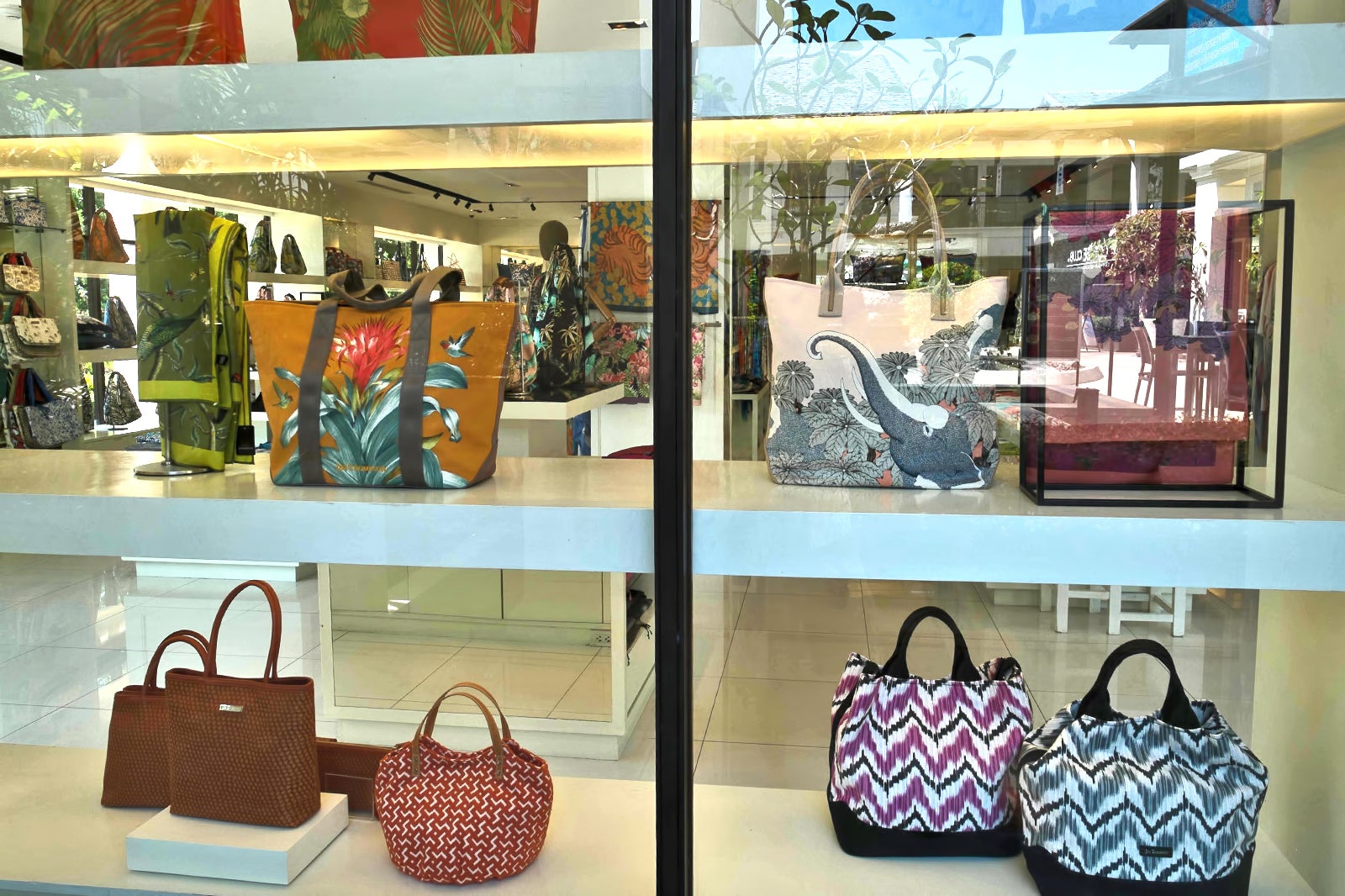 Jim Thompson is one of the world's largest producer of Thai silk and handwoven fabrics. It has several branches on Phuket, including one on the ground floor of Turtle Village in Mai Khao. You can find a collection of Thai silk neckties, shirts, handbags, scarves, handkerchiefs, pillow covers, cushions, bedcovers and accessories. All products at Jim Thompson have fixed prices, though promotions often take place throughout the year.
Location: G Floor, Turtle Village, 889 Moo 3, Mai Khao, Thalang, Phuket 93110, Thailand
Open: Daily from 9 am to 10 pm
Phone: +66 (0)76 341 801
4
Marie France Van Damme at Turtle Village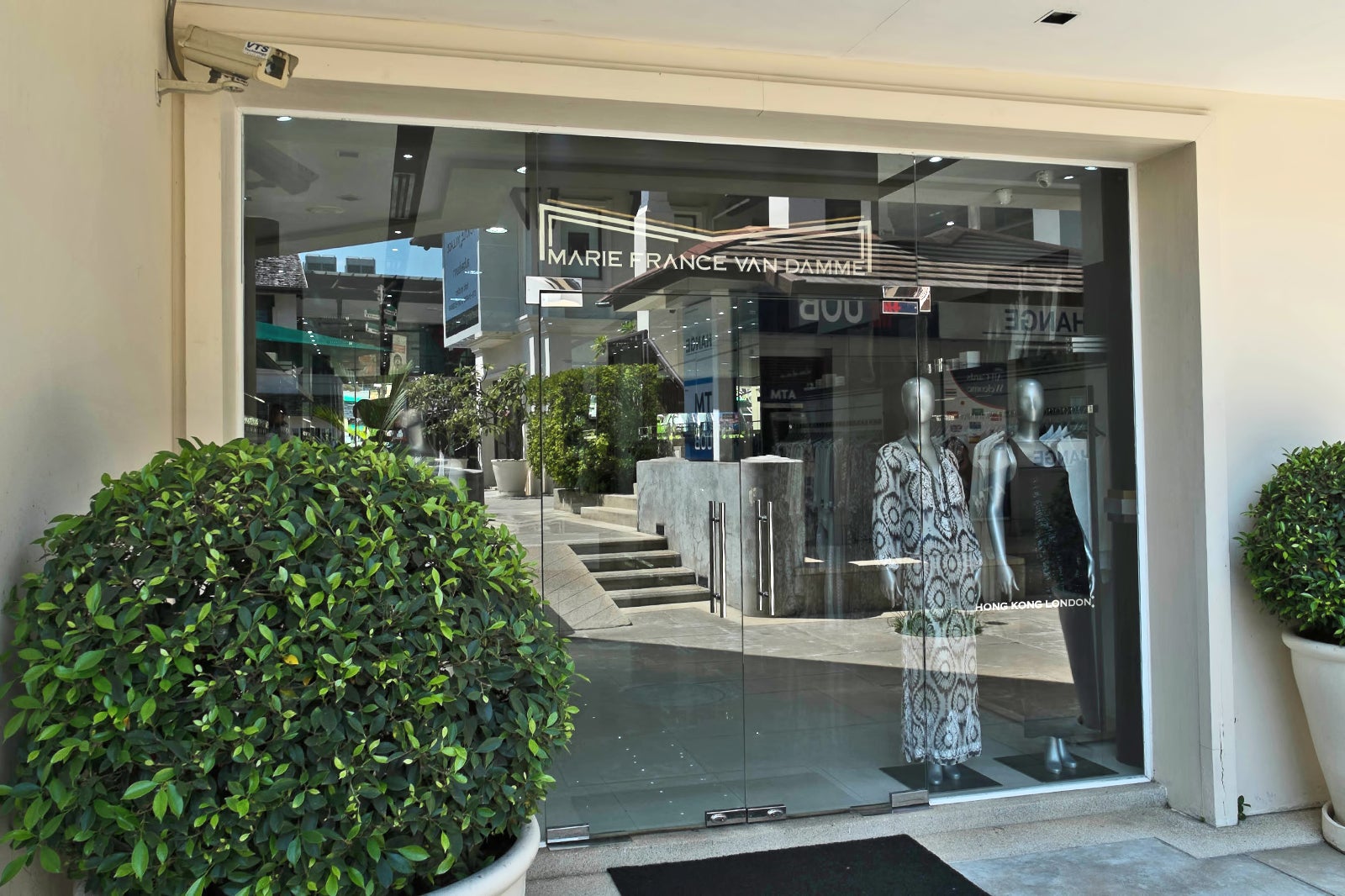 Marie France Van Damme is an international women's fashion brand with dozens of retail stores across the world. Its outlet at Mai Khao's Turtle Village is as chic and stylish as the ready-to-wear items on sale, which range from swimsuits to dresses and casual clothes. The fashion brand is known for its fluid, neutral palette of metallic colours and natural prints on silk, chiffon, and satin.
Location: Shop 102, Turtle Village, 889 Moo 3, Mai Khao, Thalang, Phuket 83110, Thailand
Open: Daily from 10 am to 8 pm
Phone: +66 (0)76 314 811