Kamala Beach is a quiet stretch of sand located around 9.5 km north of Patong in Phuket. It's an excellent spot for sunbathing and you can find many beach activities at the northern end of the beach. With its quieter pace, Kamala is a popular spot for retirees and longer-term visitors in Phuket. Along a winding road leading to the beach, there are small hotels, villas and apartments with great views of Kamala Bay.
The waters of Kamala Beach are clear and calm from November to April (high season), but large waves caused by the ocean swell are common between May and October. While swimming is usually very safe on Kamala Beach, it's a good idea to leave the sea to the surfers when you see red flags flying.
Kamala Beach in Phuket - one of the highlights of 6 Most Romantic Beaches of Phuket and 5 Best Phuket Beaches for Families (Read all about Phuket Province here)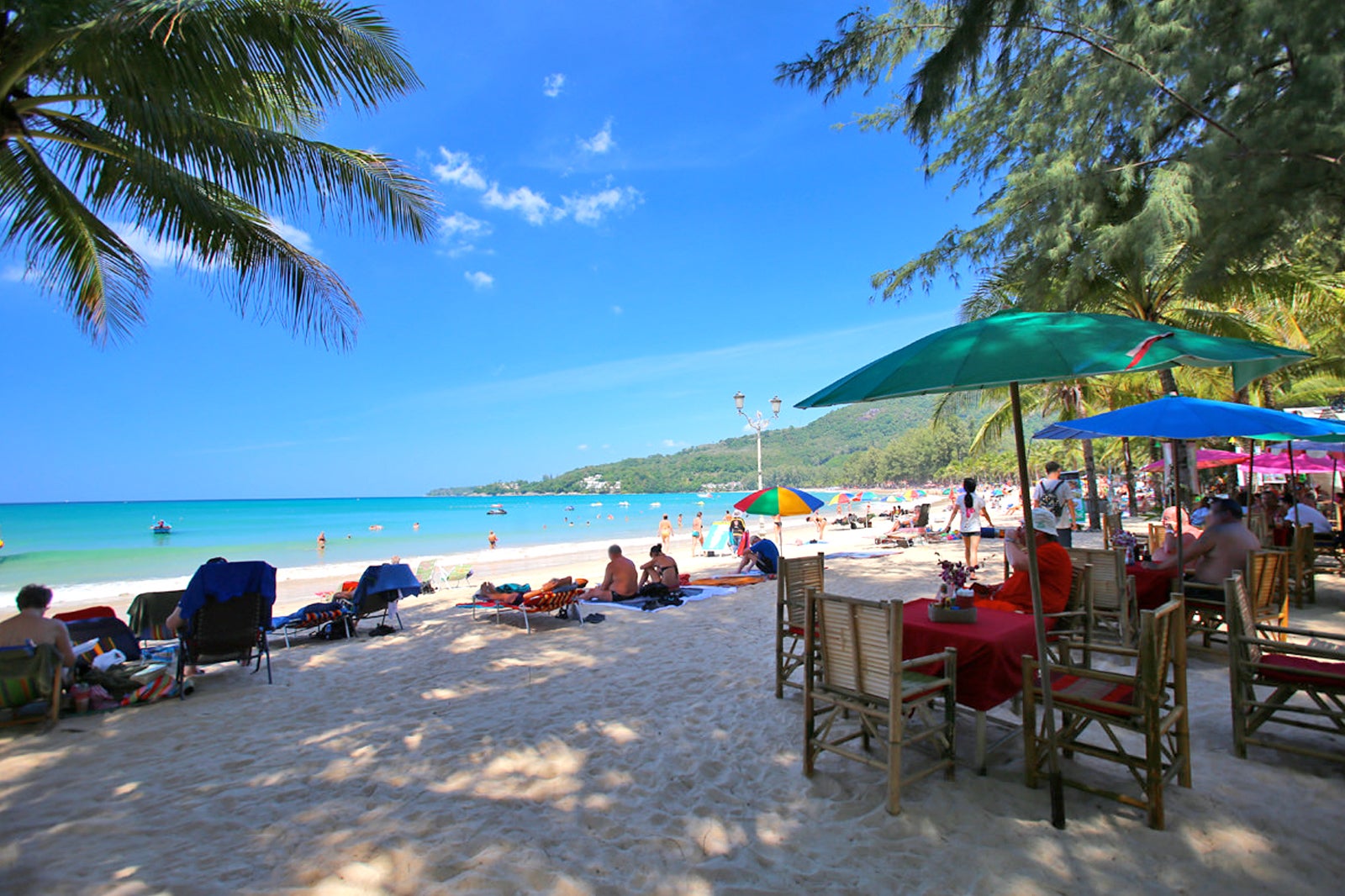 Facilities on Kamala Beach
There are no public toilets on Kamala Beach, but the many beachfront hotels have facilities. Small stalls near the beach offer mats and umbrellas for hire, which cost a few hundred baht each.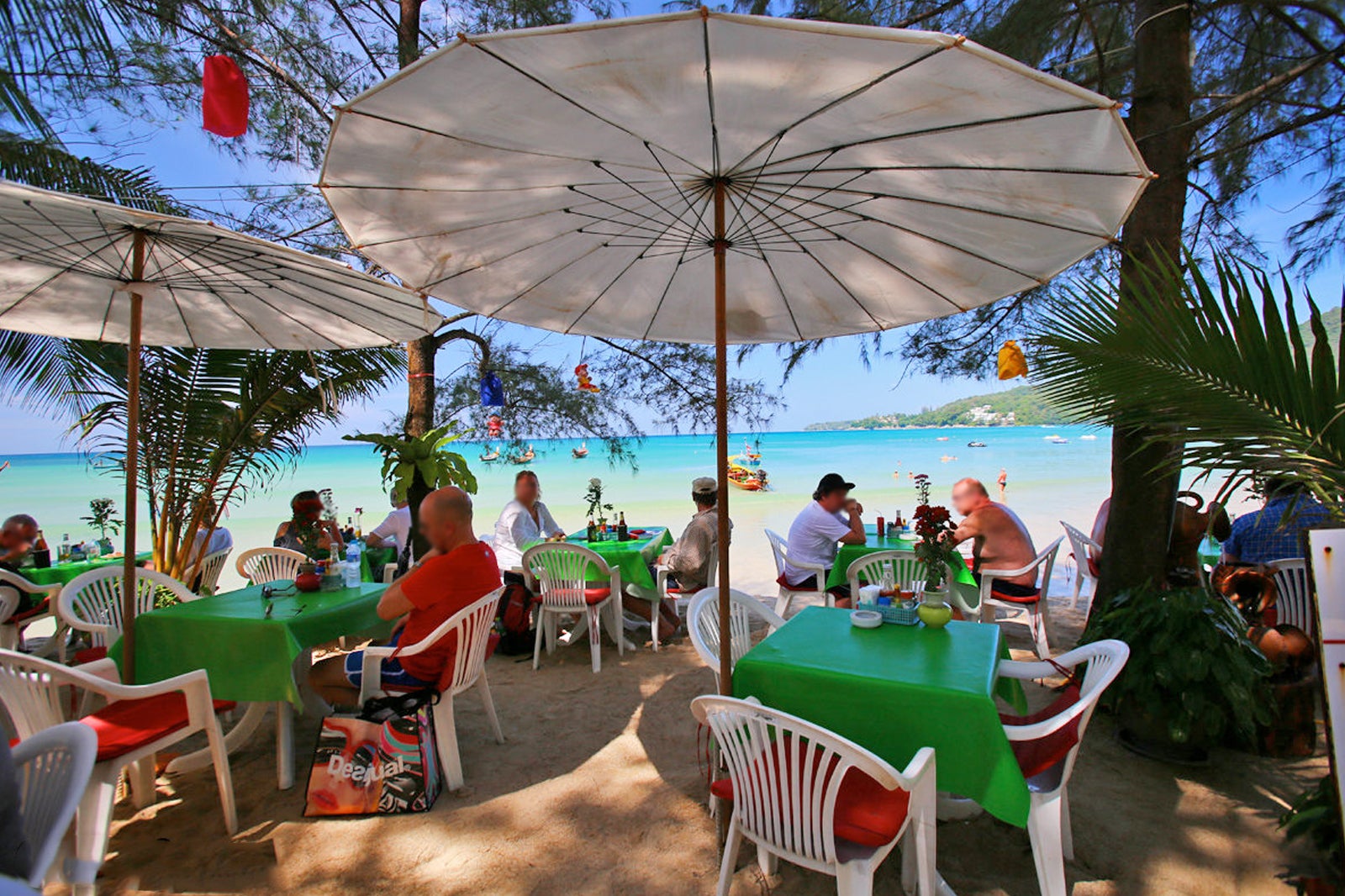 Dining on Kamala Beach
Head towards the southern end of Kamala Beach to find many beachfront hotels, where you can enjoy Thai and international dishes at their onsite restaurants. There are also a few local restaurants just a short walk away.
At the northern end, there's an area with hawker stalls selling all kinds of Thai cuisine from different parts of the country. You'll usually find chicken satay, spicy salads, and curries, as well as traditional desserts. Further north from there, you'll come across luxury beach clubs like Café del Mar Phuket and HQ Beach Lounge, both of which serve high-quality international food.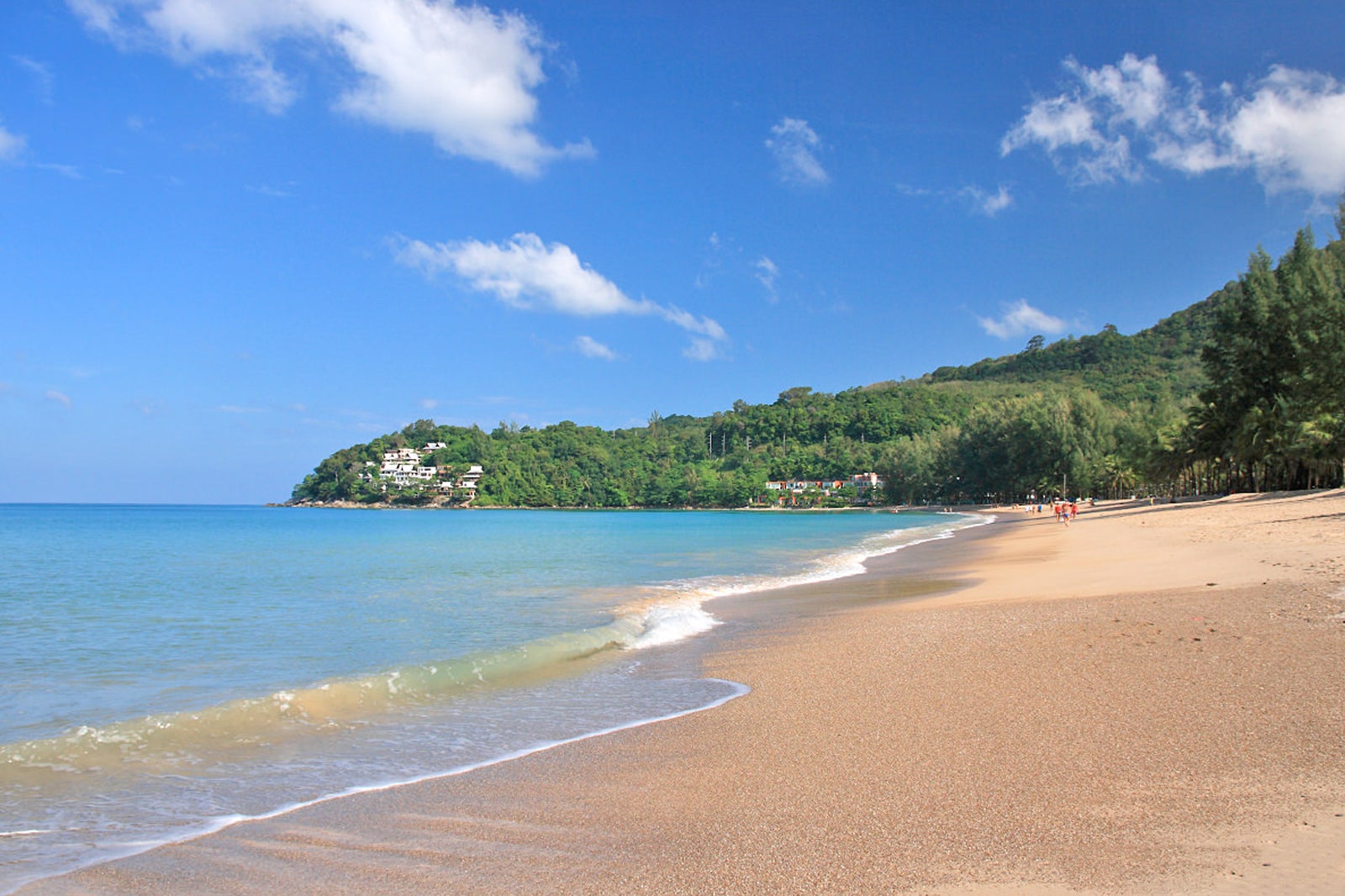 What to do on Kamala Beach
There's a choice of snorkelling spots near Kamala Beach, mostly around the rocks at its northern end. You can rent equipment from vendors patrolling the sand. Jetskiing and parasailing are popular during the high season but note that many jetskis have 'no insurance' stickers – any damage to the vehicle, yourself, or other water-users will be your responsibility.
Long-tail boat rides are best enjoyed in the low season. Many of these traditional boats are moored at the southern end of the beach. You can rent one to explore the neighbouring beaches of Laem Singh or Surin.
Experienced surfers should head to the northern end of Kamala's northernmost beach. You can find a beach break with stable sandbanks, due to the reefs. There are consistent waves that build up the closer to shore you get. Enjoy variable winds with swells of up to 3 metres.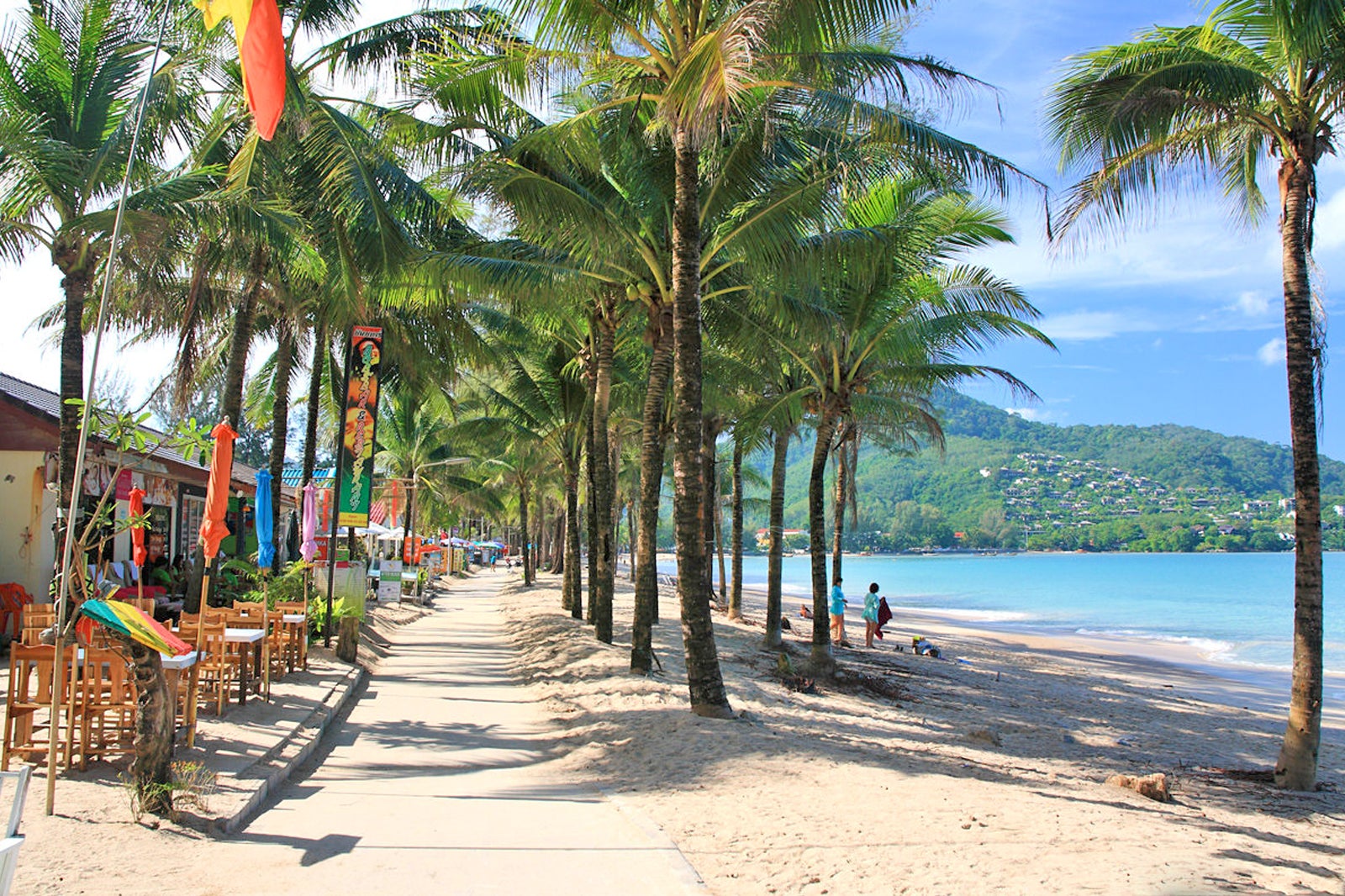 Good to know about Kamala Beach in Phuket
Kamala Beach is extremely popular with photographers doing pre-wedding shoots for betrothed couples. You will often find half a dozen different couples posing along the sand, each in their full wedding regalia. If you want to pose for some nice holiday snaps, you'll find the long-tail boats at the southern end of the beach give a more local vibe while the smooth sand and nodding palms further north are good for paradise-like settings.
Kamala Beach in Phuket
Location: Kamala, Kathu, Phuket 83120, Thailand
Back to top