Nui Beach is one of the most beautiful 'secret beaches' in Phuket. This 120-metre strip of sand is located roughly 3 km through the jungle after the Kata-Karon Viewpoint, on the road linking the Kata and Nai Harn beaches. The well-maintained beach is a tropical dream destination come true, complete with a bar/restaurant, a stylish spa, and recreational activities such as snorkelling, beach volleyball, and sea kayaking.
Nui Beach in Phuket - one of the highlights of 6 Best Secret Beaches in Phuket (Read all about Phuket Province here)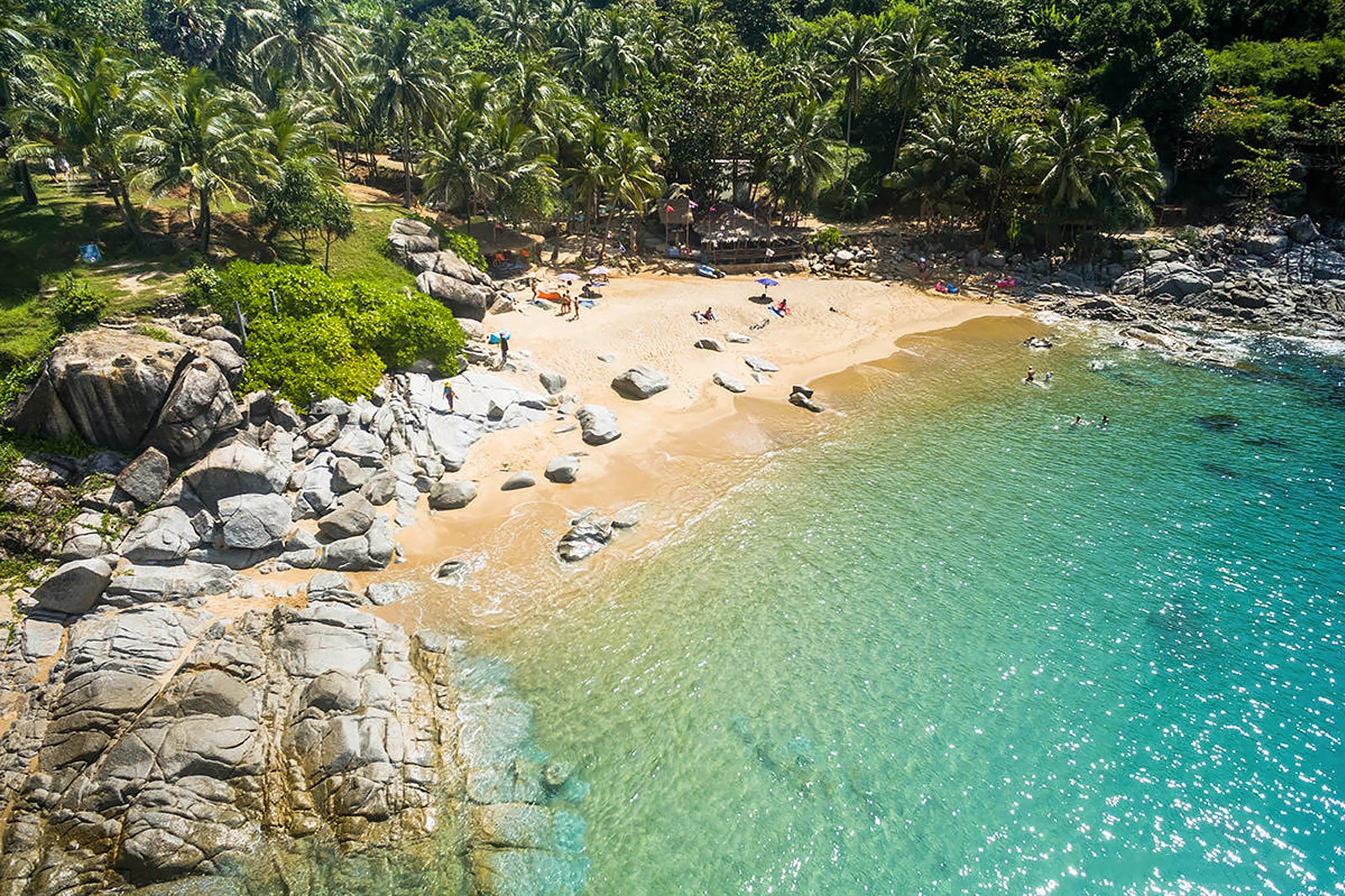 Highlights of Nui Beach
Nui Beach has buildings on several levels down the hillside, most of them built from bamboo and thatch. On the way down the hill to the beach, you'll also pass through a small coconut grove. A natural stream from the mountain ends with a pretty 2-level pond, where you can enjoy a refreshing dip. You can find it at the foot of an elevated area, which also has a spa overlooking Nui Bay. You can also rent snorkelling equipment and sea kayaks on Nui Beach.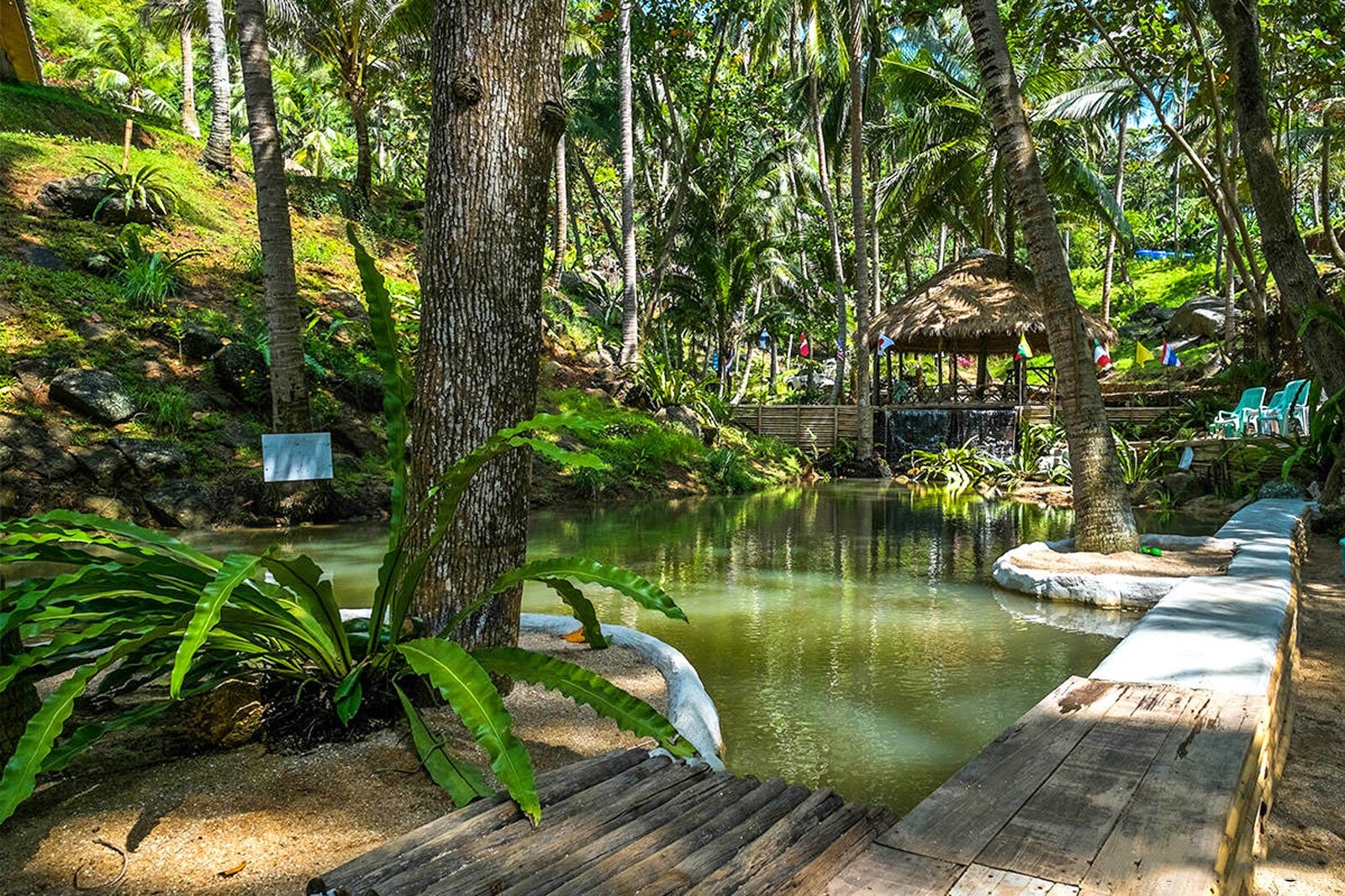 Getting to Nui Beach
Take the dirt road to the right some 350 metres from Karon Viewpoint, when heading south toward Rawai/Nai Harn. A parking area is around 1 km from the main road. You can then get to Nui Beach on foot or by moped. It takes around 15 minutes to walk down to the beach.
The slope is steep and the terrain is bumpy, with rocks of various sizes, gravel and sand. If you're unconfident in your driving skill, it's best to ride a pickup truck that usually waits at the parking area. A one-way transfer costs from 100 baht per person. Nui Beach is just the right place in Phuket if you want to escape the crowds and enjoy a postcard-worthy setting.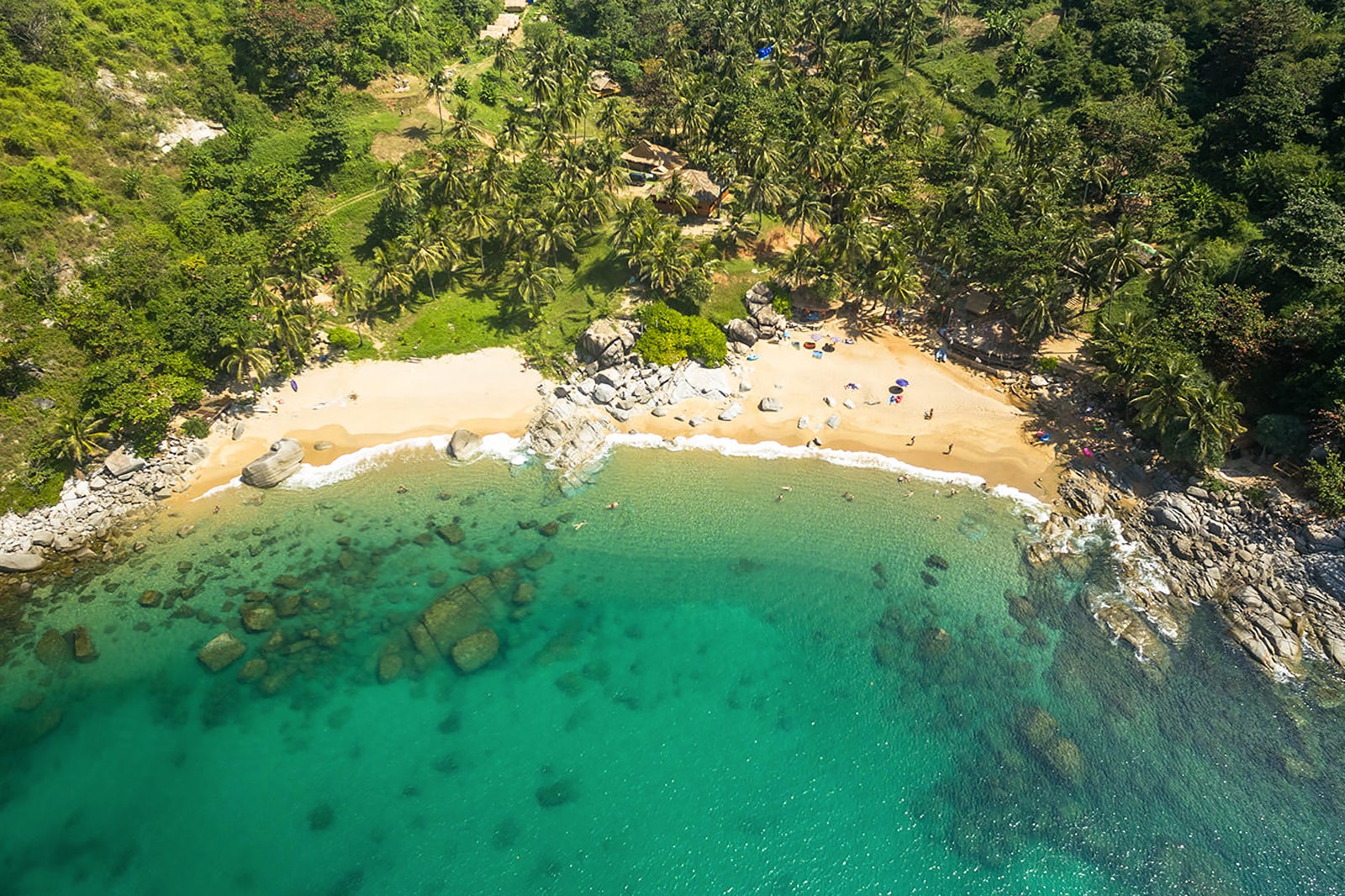 Nui Beach in Phuket
Location: Karon, Muang, Phuket 83100, Thailand
Open: Daily from 9am to 6.30pm
Back to top