10 Things to Do in Sao Paulo with Kids
Sao Paulo's Best Family-Friendly Places
With its sheer size, it's not surprising that Sao Paulo has so much to offer. From expansive outdoor spaces to vibrant cultural events, families with either older or younger kids will find plenty to keep them entertained. Active families can rent a bicycle and roam around the vast Ibirapuera Park, while sport fanatics can revel in Brazil's strong links to football and attend an exciting match.
Below are just a few of the many things to do with kids around Sao Paulo. Don't let the city's immense size stop you and your family from exploring each corner.
1
Instituto Butantan
See some of Brazil's most poisonous animals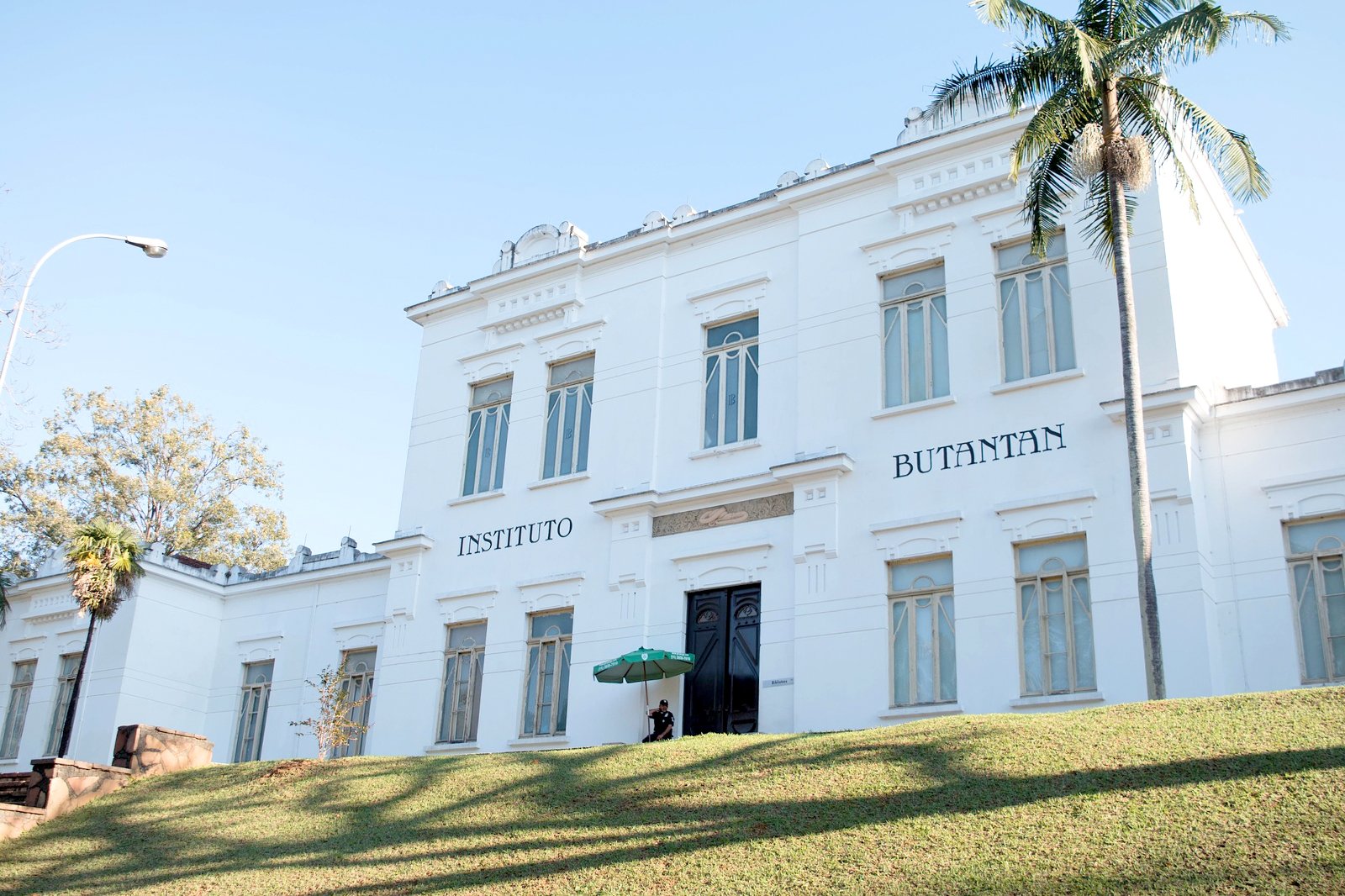 At Instituto Butantan, you and your family can observe some of the most poisonous animals in the country. But don't worry, you're never at risk as the enclosures are secure and there are some very talented biologists on hand. This research institute is considered one of the major scientific centres in the world and admission here allows you to visit 3 attractions: a museum on the institute's history, the animal section and the microbiology museum. The star attractions are the animal displays and outdoor serpentarium. Here, you'll find snakes, spiders, toads and other reptiles. This is a great place to visit to learn about Brazilian wildlife and kids will love spotting different species.
Location: Avenida Vital Brasil, 1500 - Butantã, Sao Paulo - SP, 05503-900, Brazil
Open: Tuesday–Sunday from 9 am to 4.45 pm (closed on Mondays)
Phone: +55 11 2627 9300
2
Visit the Sao Paulo Zoo
The largest zoo in Latin America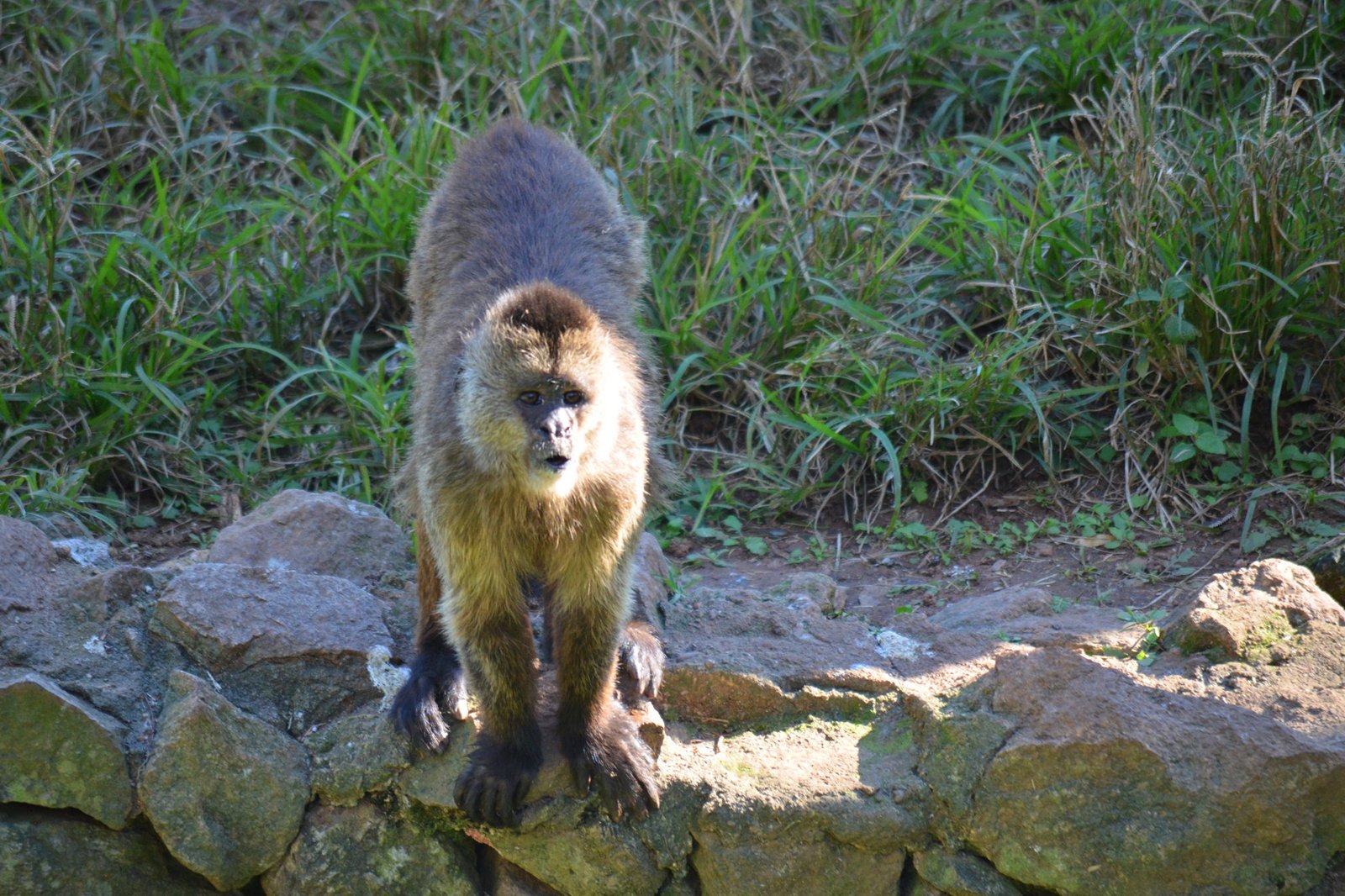 A trip to Sao Paulo Zoo is a sure hit with kids and guarantees for a memorable day out with the family. The zoo is found in a huge area of the Atlantic Forest – you could spend hours on end here. With a large variety of animals, kids will get excited spotting different species and watching the attentive zookeepers tend them. Look out for howler monkeys – who often engage in screaming matches – and an impressive range of tropical birds. Make sure to wear comfortable shoes and bring sunscreen for sunny days.
Location: Avenida Miguel Estefno, 4241 - Vila Santo Estefano, Sao Paulo - SP, 04301-002, Brazil
Open: Daily from 9 am to 5 pm
Phone: +55 11 5073 0811
photo by Carlos Varela (CC BY 2.0) modified
3
Try some brigadeiros
A pocket-sized treat to satisfy sweet tooths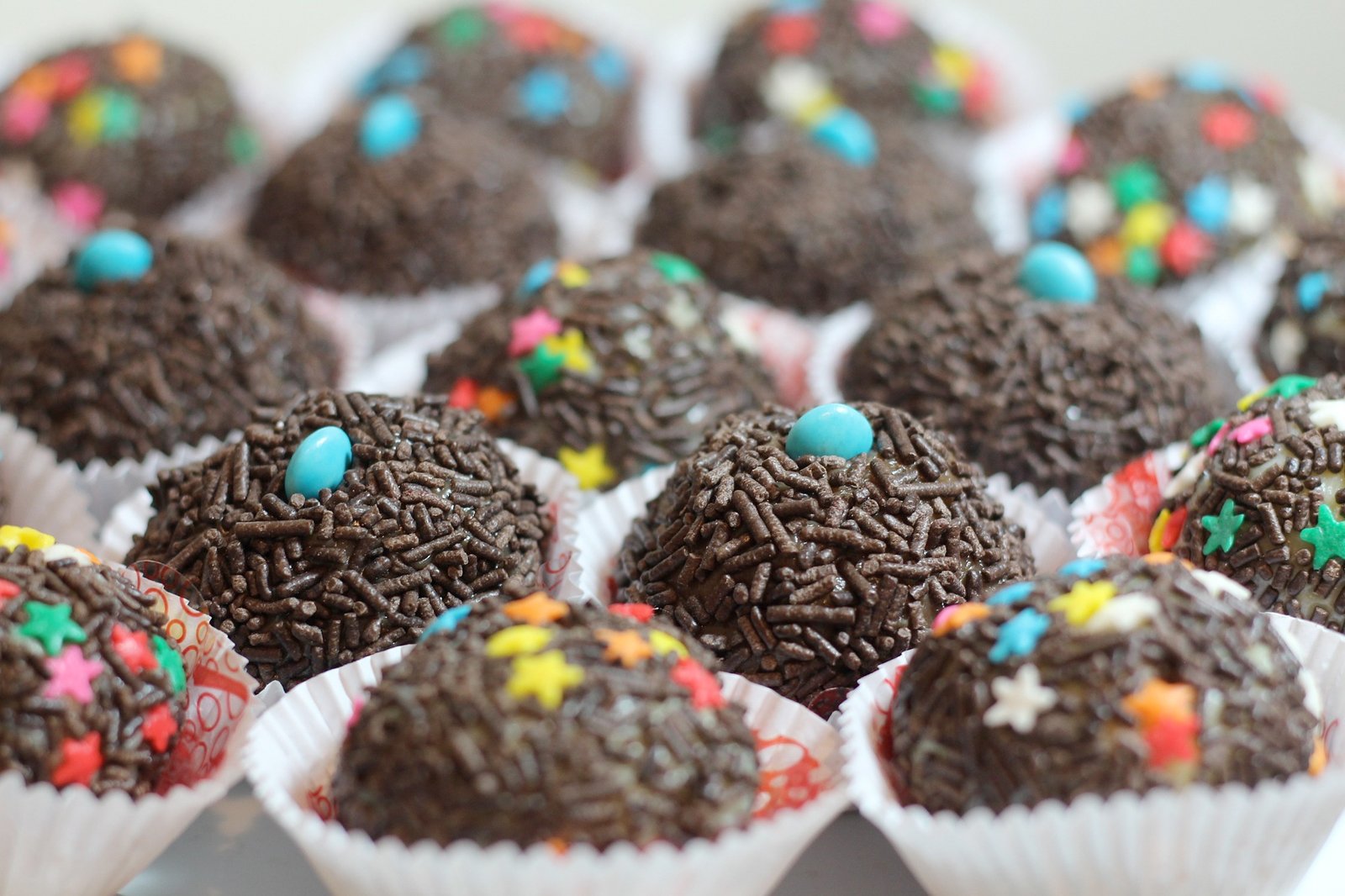 For almost all Brazilians, brigadeiros are the very essence of childhood. It's not hard to see why, with its goo-like texture which is doused in generous helpings of chocolate sprinkles or shavings and filled with a caramel-chocolate sweetness. The sweet comes in the form of chocolate balls or simply as dollops of the mixture. It is rich, sweet and sticky – every child's sweet-filled dream.
Brigadeiros are readily available at most bakeries, cafes and certain restaurants, but Maria Brigadeiro was the first ever shop to specialise in just brigadeiros. This slightly upscale dessert shop is more inventive, offering over 30 variations of the sweet. Others worth mentioning are Brigadeiro Doceria & Café and Pâtisserie Mara Mello.
4
Relax in Ibirapuera Park
Keep the kids entertained at this massive park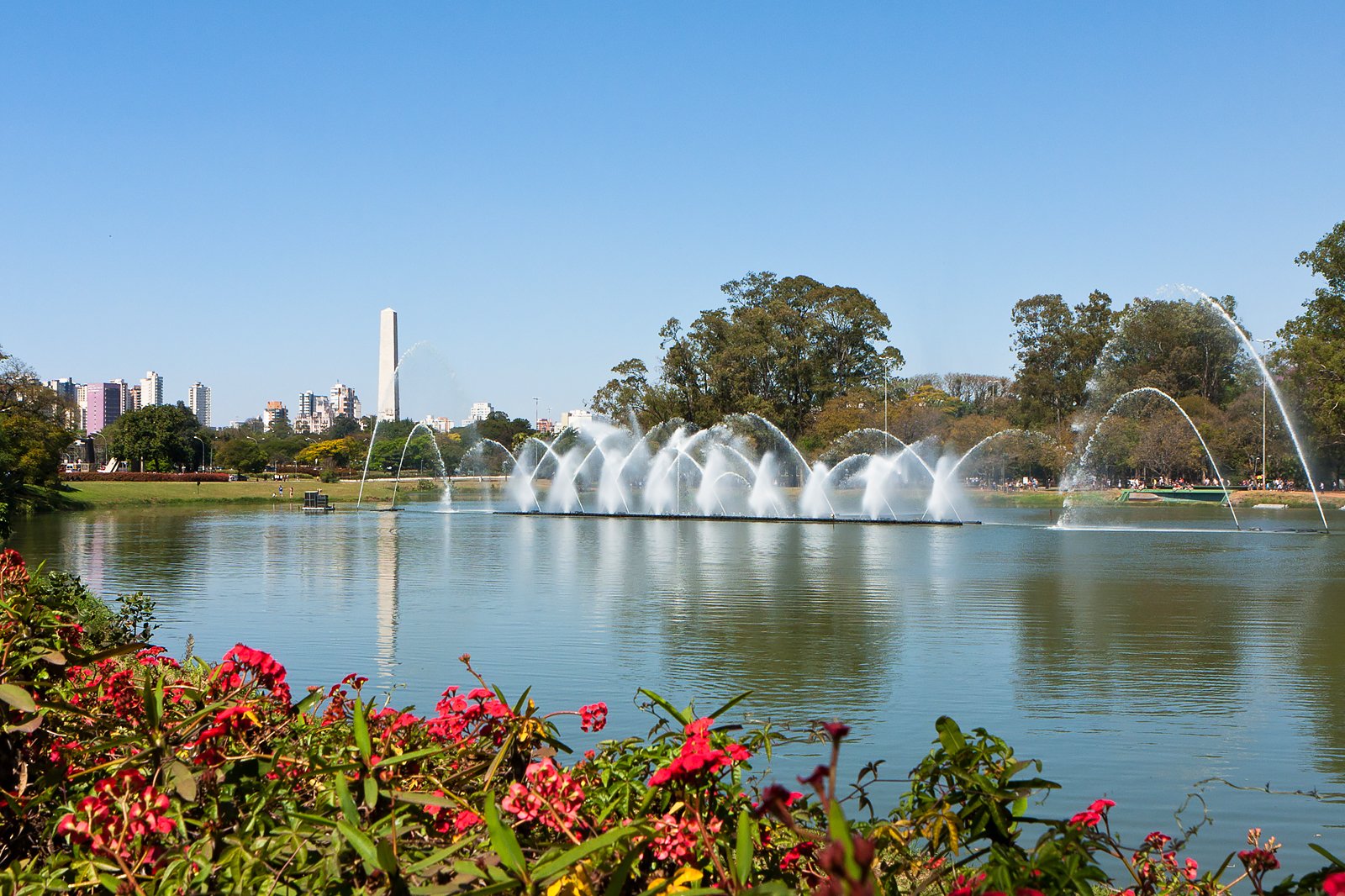 Couples
Families
Budget
History
Photo
Spread out across 158 hectares, Ibirapuera Park is Sao Paulo's version of Central Park. Children can spend hours on end running around the grounds. As well as a great place to relax, the park also has a vivid cultural scene. It has museums, a music hall and holds many popular events. On a sunny day, come here with the family and a picnic and relax among the towering trees or beside one of its lakes. Look out for stands who sell cheap coconut water, which you can drink while admiring the historic monuments dotted around the park, such as the Obelisk of Sao Paulo and the Monument to the Bandeiras.
Location:  Avenida Pedro Álvares Cabral, Vila Mariana, Sao Paulo - SP, 04002-010, Brazil
Open:  Daily from 5 am to 12 am
Phone: +55 11 5574 5045
5
Sundays at Avenida Paulista
Bike, stroll or skate down the bustling avenue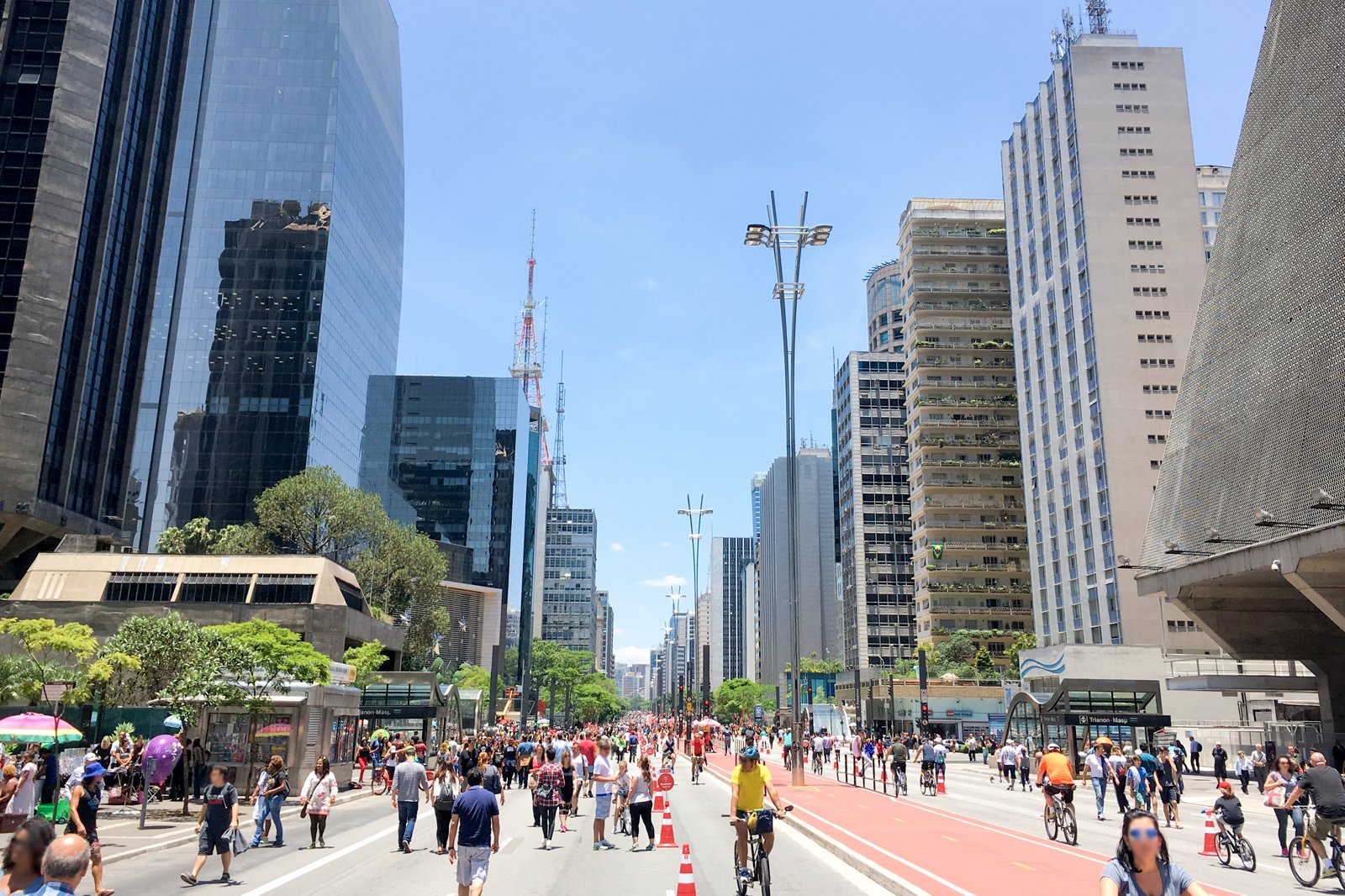 Families
Budget
History
Photo
Avenida Paulista is one of the most important avenues in the city and also, one of the busiest. However, come Sunday, when the avenue is pedestrianised, the atmosphere becomes more laidback and festive. Street performers, market stalls and vendors litter the streets and people spend their day relaxing and wandering around. This is a fantastic place to see local life at its best, with families, couples, joggers, dogs and cyclists filling the streets. Be wary of your belongings, as pickpockets have been reported around here.
Location: Avenida Paulista, Sao Paulo, Brazil
photo by Mike Peel (CC BY-SA 4.0) modified
6
Watch a match at Pacaembú Stadium
Soak in Brazilians' love for football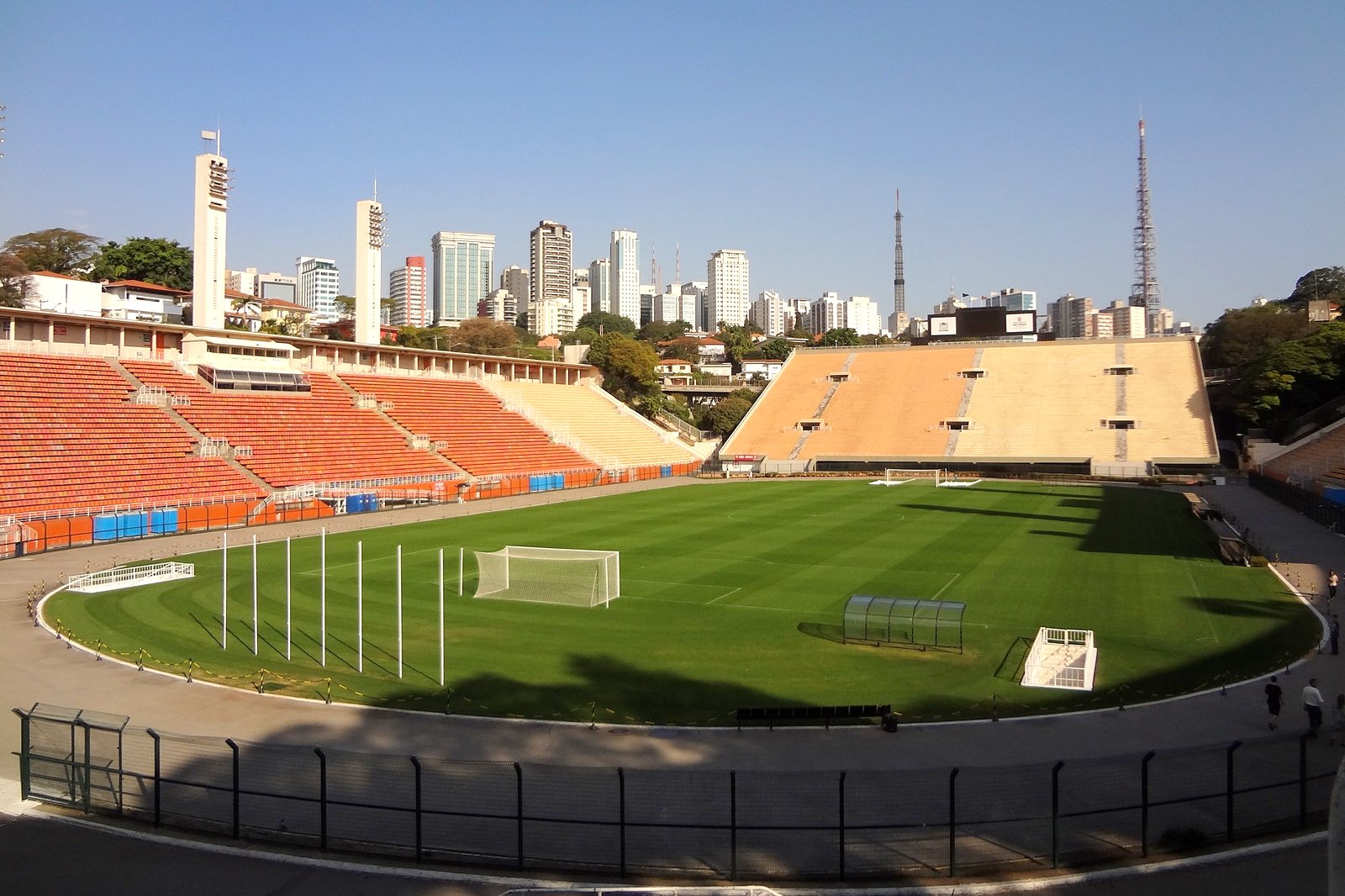 Families
History
Photo
Group
Located near the centre of the city, Pacaembú Stadium has hosted some legendary football matches, including many of the 1950 FIFA World Cup fixtures. Brazil's affiliation with football is undeniable and the nation is the most successful team in the FIFA World Cup. The atmosphere in the stadium is legendary and seeing a match should definitely be on your family's list of things to do. The jeers and cheers of the crowds will keep the family alive with adrenaline and you'll find yourselves chanting along with the crowds. Football legends like Pelé, Rivellino, Leônidas and Neymar have all played here. For match details, check the website.
Location: Praça Charles Miller - Pacaembu, Sao Paulo - SP, 01234-010, Brazil
Phone: +55 11 3664 4650
7
The Football Museum
An immersive display of Brazilian football history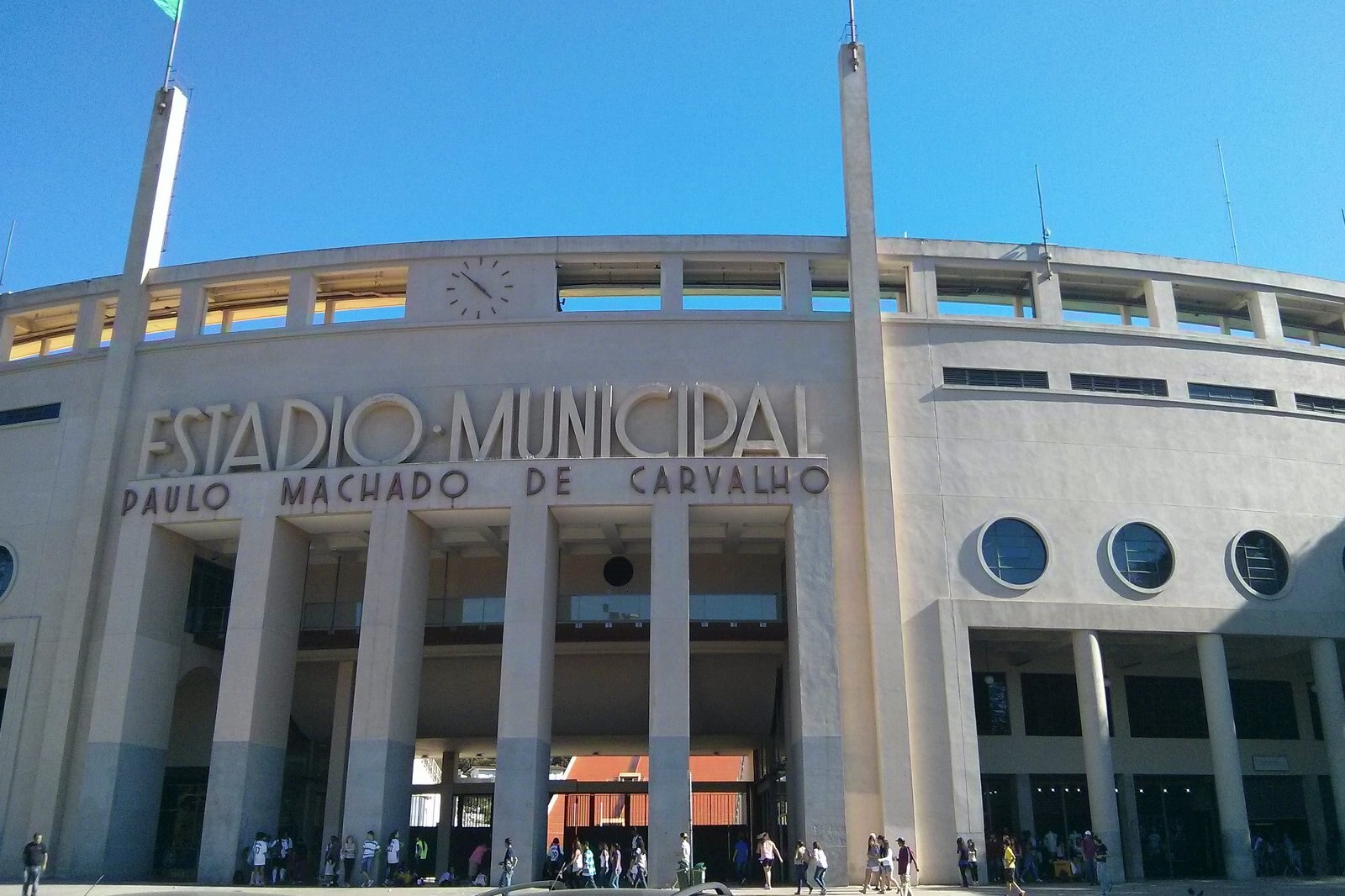 It only seems necessary that Sao Paulo has its own football museum with Brazil's rich football history. This museum aims to highlight the importance of this through interactive displays, films and photographs. Upon entrance, you'll be greeted by football legend, Pelé, and continue into a hall filled with televisions showcasing memorable football matches. Located in the Pacaembú Stadium, football fanatics can easily visit both in an afternoon. Leave with some Brazilian football memorabilia and a touch of nostalgia.
Location: Praça Charles Miler, Pacaembu, Sao Paulo - SP, 01234-010, Brazil
Open: Tuesday–Sunday from 9 am to 5 pm (closed on Mondays)
Phone: +55 11 3664 3848
photo by Cesar Cardoso (CC BY 2.0) modified
8
The Botanical Garden of Sao Paulo
Get up close to howler monkeys and sloths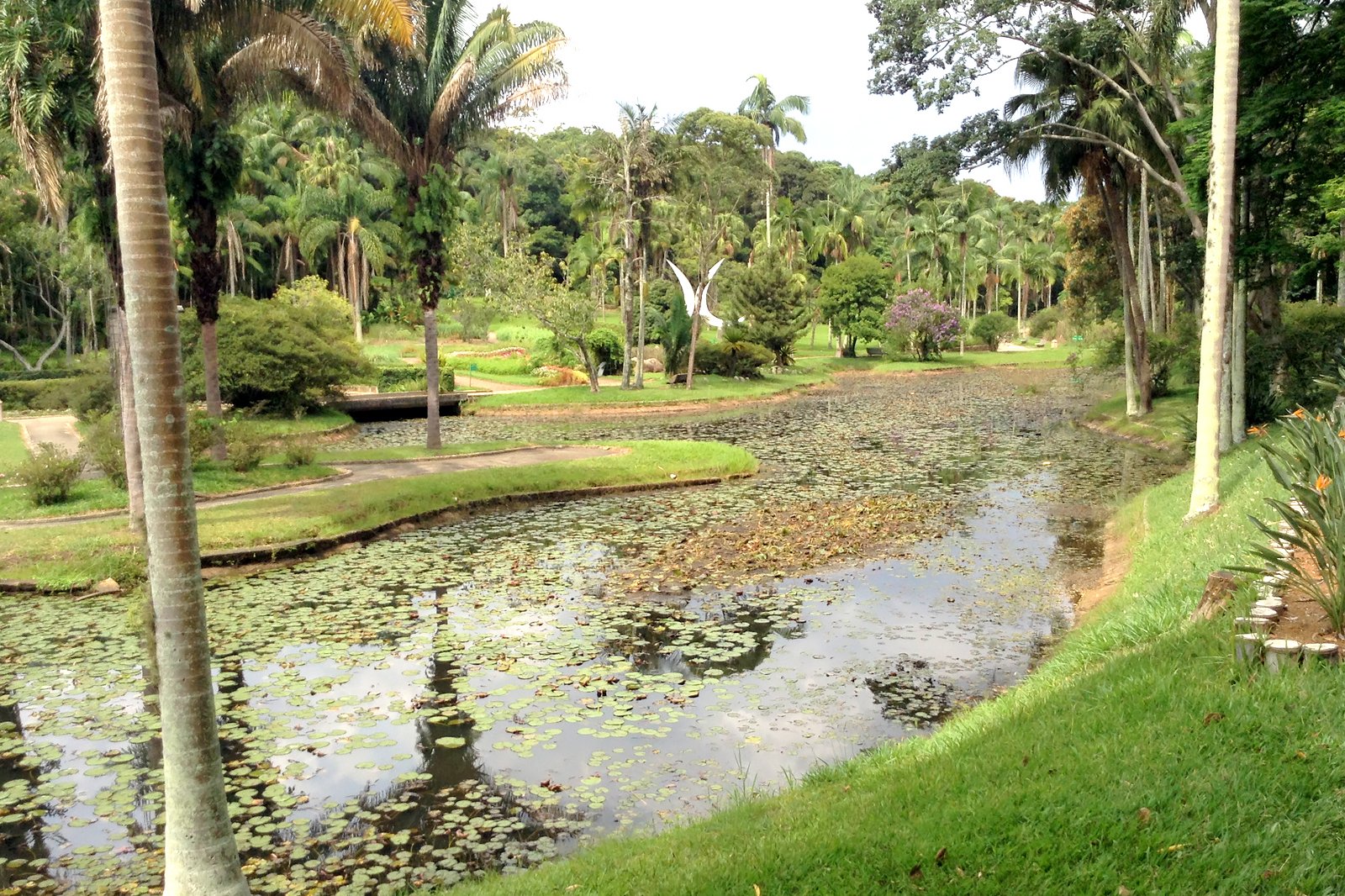 Couples
Families
History
Photo
Found in the Fontes do Ipiranga State Park, the Botanical Garden of Sao Paulo offers gorgeous walking trails that takes you to brimming greenhouses and well-maintained gardens. This is a great place to spend a quiet day in the park with the family. Bring your own picnic and lounge on the lawns. Children will be thrilled to spot howler monkeys, toucans, sloths and large lizards – a little taste of Amazonia. The gardens offer a good mix of relaxation and activities, so both kids and parents will leave happy.
Location: Avenida Miguel Estefno, 3031 - Vila Água Funda, Sao Paulo - SP, 04301-902, Brazil
Open: Tuesday–Sunday from 9 am to 5 pm (closed on Mondays)
Phone: +55 11 5067 6000
photo by siliconpalms (CC BY-SA 3.0) modified
9
Catavento Museum
Interactive science displays in an eccentric setting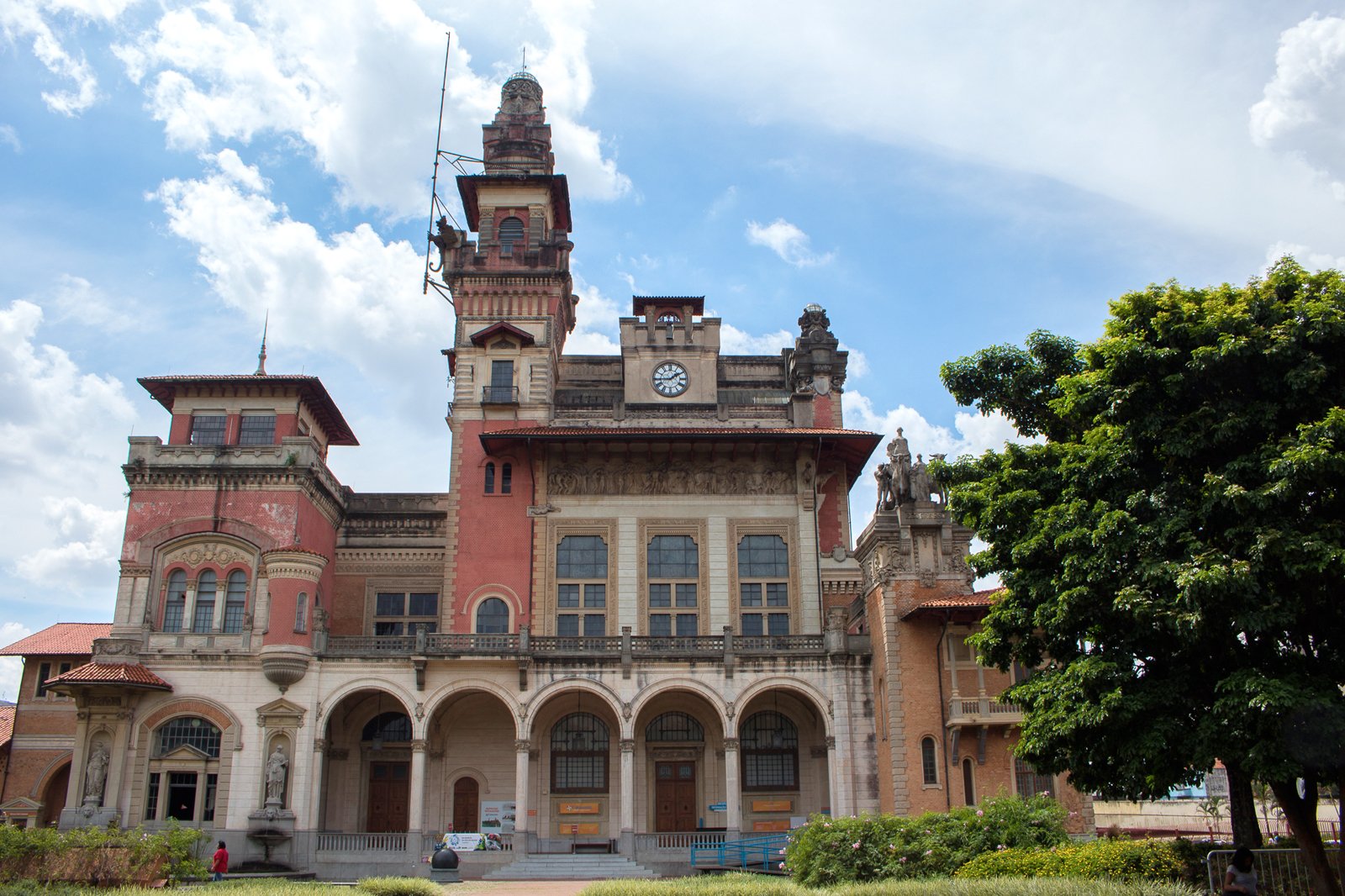 The Catavento Museum is set in a stunningly colourful building adorned with ornate statues. The museum is geared towards educated children on science, with a hands-on space of captivating exhibitions. Kids can partake in interactive science experiments and there are additional themed rooms off the main hall, such as a chemistry room, a space shuttle and a submarine. Tickets for these rooms go on sale every day at 9am and 1pm, so come early if you want to nab one.
Location: Avenida Mercúrio, Parque Dom Pedro II, Brás, Sao Paulo - SP, 03003-060, Brazil
Open: Tuesday–Sunday from 9 am to 5 pm (closed on Mondays)
Phone: +55 11 3315 0051
photo by Juliana Ferreira Dantas (CC BY-SA 4.0) modified
10
Dine at a churrascaria
Where passadores put on an impressive carving show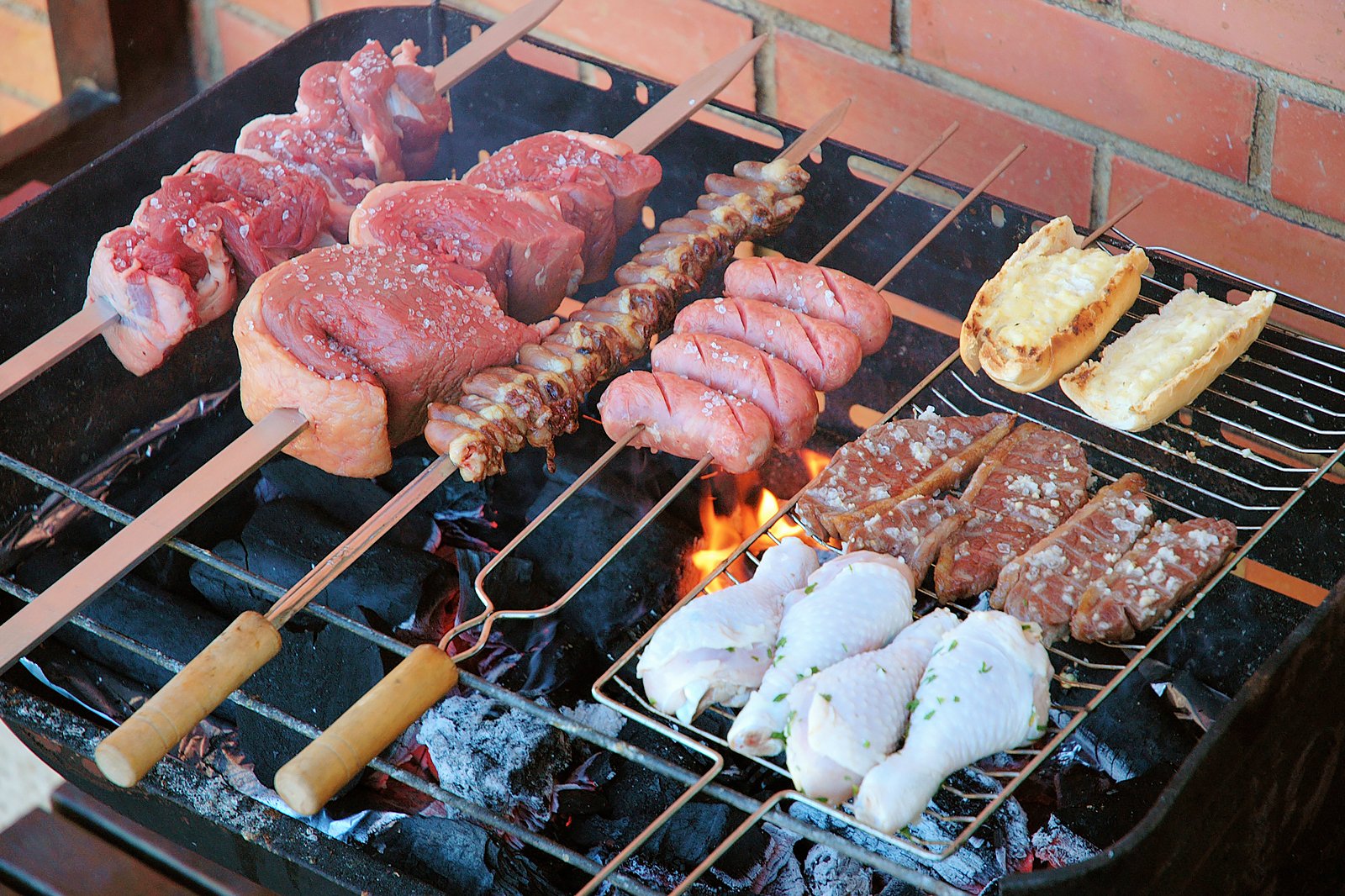 Churrascarias are Brazilian barbecue restaurants and every meat-lovers dream. As South America's largest city, you can imagine just how many immaculate steakhouses are littered throughout its neighbourhoods. Churrascarias often go hand-in-hand with the rodízio-style of dining, which involves an all-you-can-eat restaurant service. Passadores - meat waiters - will keep the whole family entertained as they come to your table with knives and large skewered pieces of meat. Kids will love watching these meat experts skilfully carve the meats with their large, shiny knives.
Some of the best churrascarias in the city are Fogão Gaúcho, Fogo de Chão and Jardineira Grill, which has one of the best salad and sushi bars in all of the city.
photo by Leonardo "Leguas" Carvalho (CC BY-SA 2.5) modified
Back to top