Waterfalls Near Siem Reap
Siem Reap Waterfalls
You can find a few waterfalls near Siem Reap. The area is very flat, so water doesn't really have that far to fall on its way towards the massive Tonle Sap Lake. Even so, the mountains of the Phnom Kulen National Park to the north of the city are the source for some of the waterways which wind around the temples and town on the plains.
Only about an hour's drive from Siem Reap, the waterfalls in the area are well worth a visit. Their pristine settings and fresh, cool water make them a refreshing change from the stuffy Angkor temples and dusty Siem Reap streets. Check out these Siem Reap waterfalls for a wonderful day trip.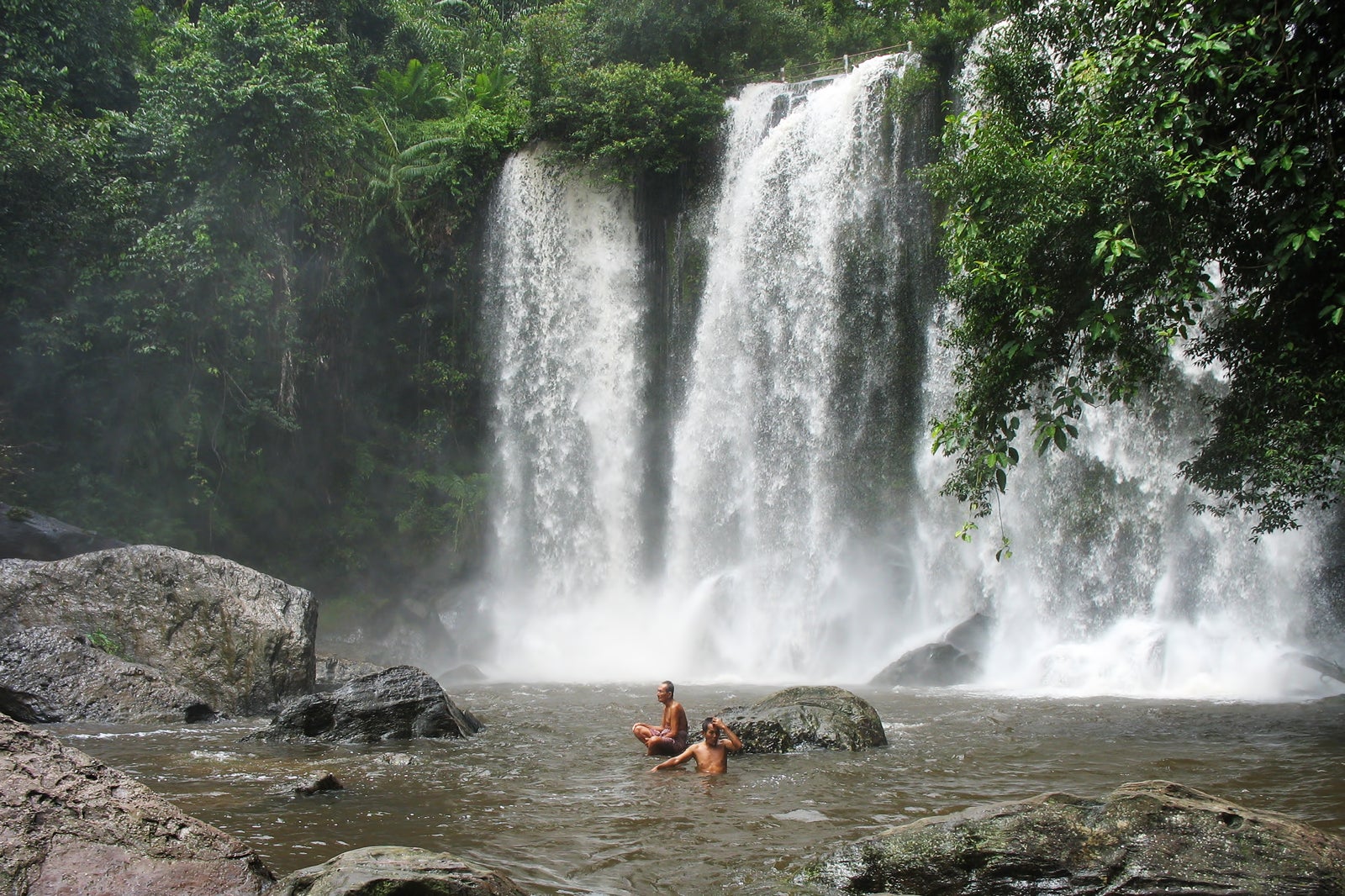 Sometimes spelt as Phnom Koulen, there are actually 2 waterfalls within the national park. The 1st stage is about 5 metres tall and can be as wide as 25 metres across during the rainy season, while the 2nd is nearly 20 metres tall and 15 metres wide.
The latter is naturally the most popular waterfall in Phnom Kulen, with the height and the rocky bottom of the falls creating a misty water spray at the edge of the cool plunge pool. The gorge the falls have created is nicely enclosed, giving the sense of being separated from the world in a beautiful little cove.
Location: Phnom Kulen National Park, Cambodia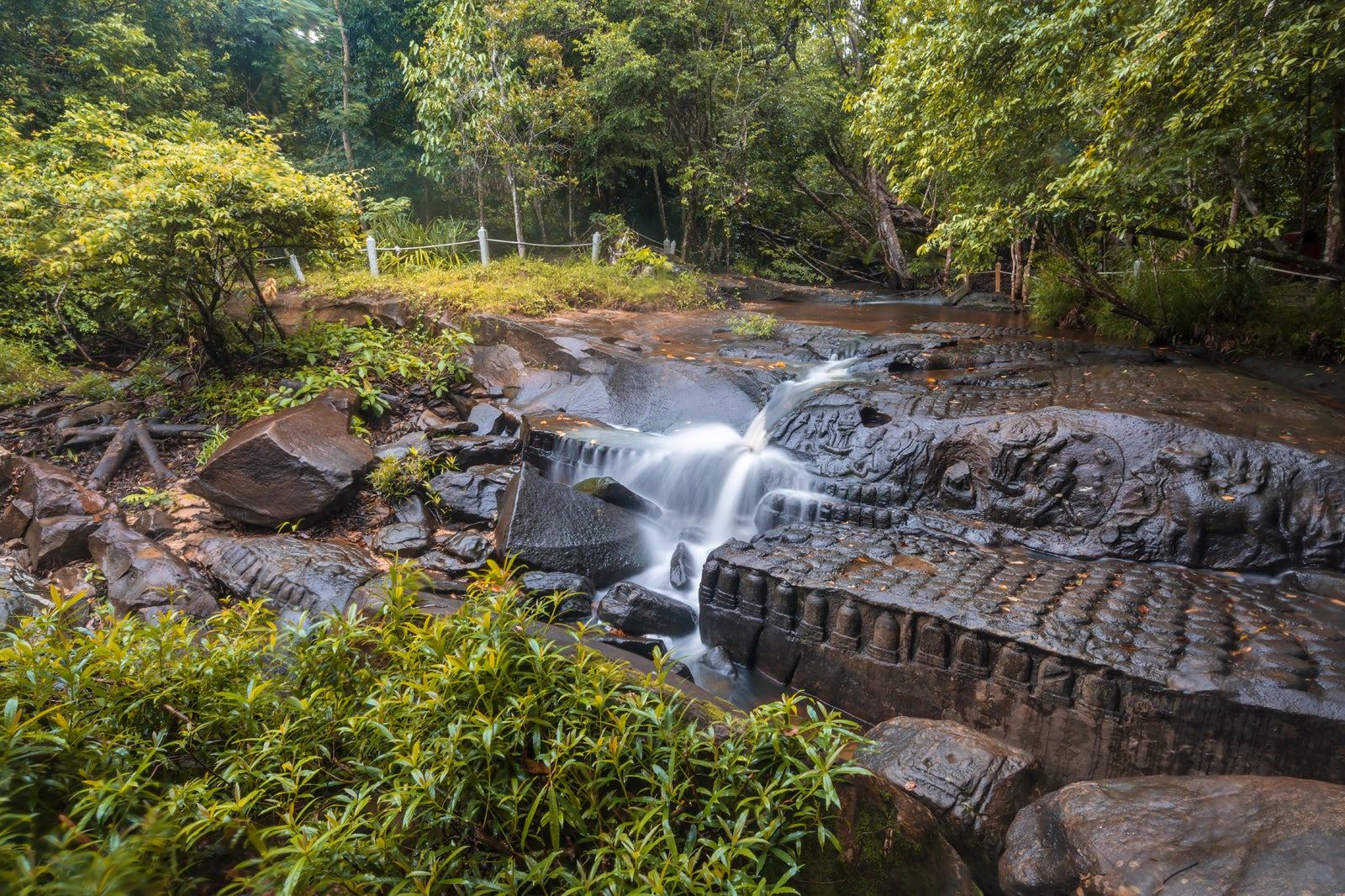 The banks and bedrock of the Kbal Spean River are famous for having been carved with 1,000 lingas – phallic religious symbols – as well as representations of Buddha and Buddhist imagery.
The rocky, downhill nature of the river means that it technically qualifies as a waterfall, but you shouldn't go expecting the sort of epic cascade you get at Phnom Kulen. However, the gentle flowing of the cool and clear water through the pristine forest still creates a peaceful atmosphere.
Read more
Location: Siem Reap, Cambodia
Back to top