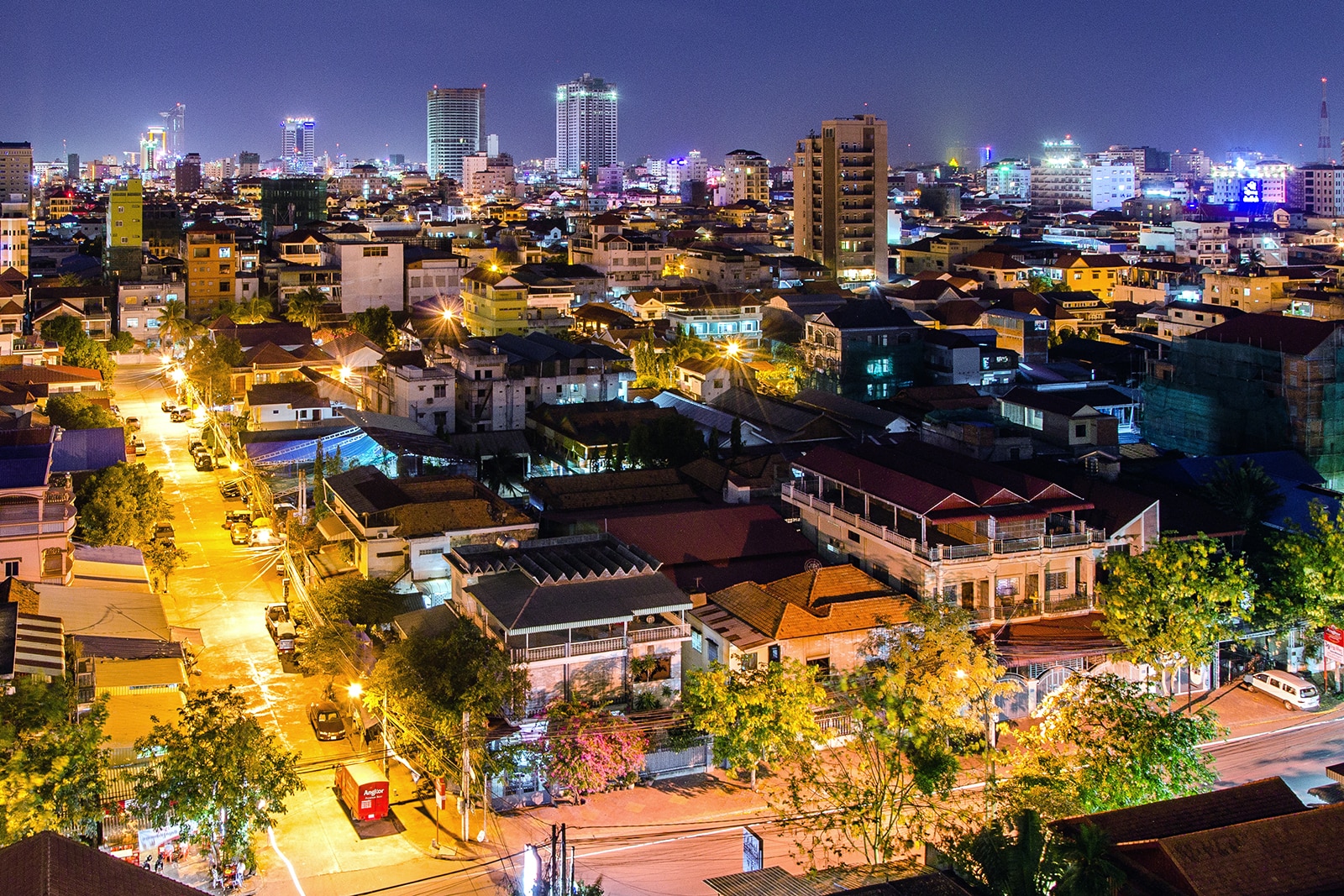 Street 240, located behind the Royal Palace in Phnom Penh City Center, hosts numerous retail outlets and eateries in quaint French colonial buildings. Accessible within a 10-minute walk from Wat Botum Park, this artsy shopping street is a good alternative if you're tired of touristy marketplaces in Phnom Penh.

Shopping enthusiasts can find a good mix of fashion boutiques, souvenir shops and cafes, as well as local charity organisations and NGOs promoting fairtrade items. Cambodian Creations and Rajana Crafts are just some of the ideal places for casual yet one-of-a-kind apparel and homeware, some of which are locally-crafted using high-quality textiles from Cambodia, India, and South Korea.
Street 240 in Phnom Penh - one of the highlights of 20 Best Shopping Experiences in Phnom Penh (Read all about Phnom Penh here)
Fairtrade retail outlets such as Mekong Quilts offer colourful quilts, cushions and silk items which are produced by impoverished local women living in the Svay Rieng and Takeo provinces. There's also a volunteer library called Open Book, which is fitted with a cosy reading room and plenty of interesting puzzles, blocks and educational games for children.

Whether you're looking for a light snack or hearty meal with a glass of wine after a day of shopping, Street 240's array of quaint coffee shops, wine bars, and vegan-friendly cafes cater to just about any budget and preference. ARTillery Art Café is a popular dining option among health-conscious diners as it serves a wide range of vegan, paleo and raw cuisine as well as cold-pressed juices, fruit smoothies and freshly brewed coffee.
Street 240 in Phnom Penh
Location: Oknha Chhun Street (Street 240), Phnom Penh, Cambodia
Back to top