The Tuol Sleng Genocide Museum in Phnom Penh memorialises the crimes of the Khmer Rouge regime. It is open to the public, attracting those who are bizarrely attracted to the testimony of man's inhumanity to man. It was originally a secondary school called Tuol Svay Prey High School in 1960, during the reign of Preah Bat Norodom Sihanouk.
Tuol Sleng Genocide Museum - one of the highlights of 18 Best Things to Do in Phnom Penh (Read all about Phnom Penh here)
The Khmer Rouge converted it into a torture and interrogation centre to extract confessions of anti-government sentiment. Many victims were women and children incarcerated along with the 'suspected' father. Documents recovered indicate that over 17,000 persons had been imprisoned there between 1975 and 1978, of whom only 7 are known to have survived.
The life of a prisoner was extremely difficult. Upon arrival, the inmates were photographed and required to give detailed information of their background, extending from their childhood until the date of their capture. They were also required to strip to their underwear, after which all of their possessions were confiscated.
After being read a list of prison rules, the prisoners were taken to their cells and shackled with chains fixed to the walls or the concrete floors. The prisoners slept directly on the floors without any mats, mosquito nets or blankets and were not allowed to move without permission.
Once 'confessions' had been extracted under torture, they were sent to the Choeung Ek Killing Fields for execution. Records show that the highest figure was on 27th May 1978, when 582 persons were sent to their death.
Tuol Sleng Genocide Museum was established in 1979 after the Vietnamese invasion. The Khmer Rouge's photographic records of their victims are exhibited as tragic testimony to those who suffered and died in their hands.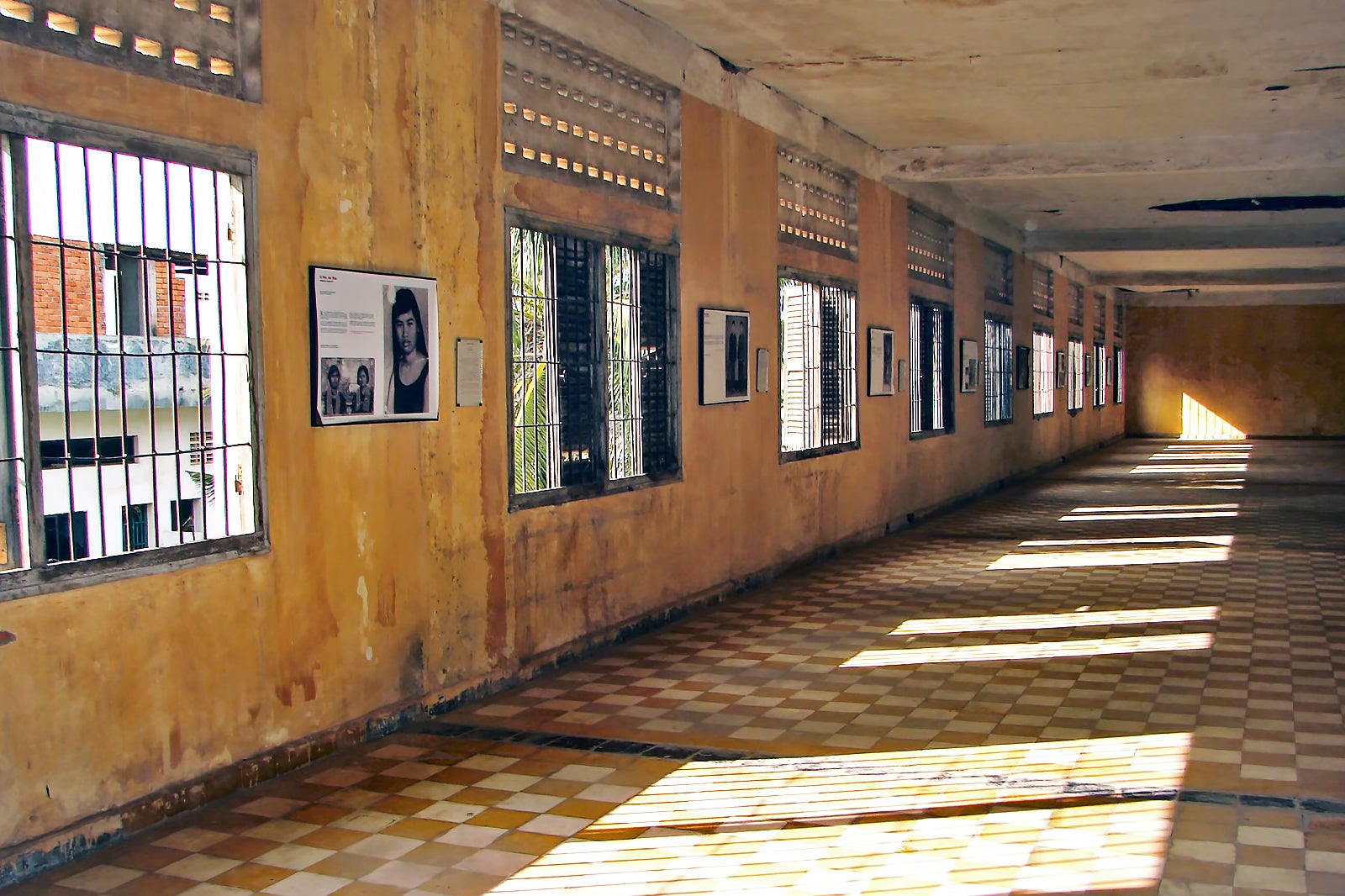 Tuol Sleng Genocide Museum
Location: St 113, Phnom Penh, Cambodia
Open: Daily from 8am to 5pm
Phone: +855 23 665 5395
Back to top