10 Souvenirs People Love from Split
What to Buy in Split
There are many different types of souvenirs from Split, a gorgeous coastal Croatian city that's famed for its mixture of cultural influences and stunning architecture. As well as memories and photographs, it's always nice to have something physical to remind you of your time in a city like Split.
Many visitors to the city want to take home something special to remember their experience. From drinks and food to jewellery and accessories, there are many beautiful gifts and keepsakes you can find in Split's shops and markets. With that in mind, here are some of the most popular, authentic Croatian souvenirs you might like to consider when souvenir shopping in Split.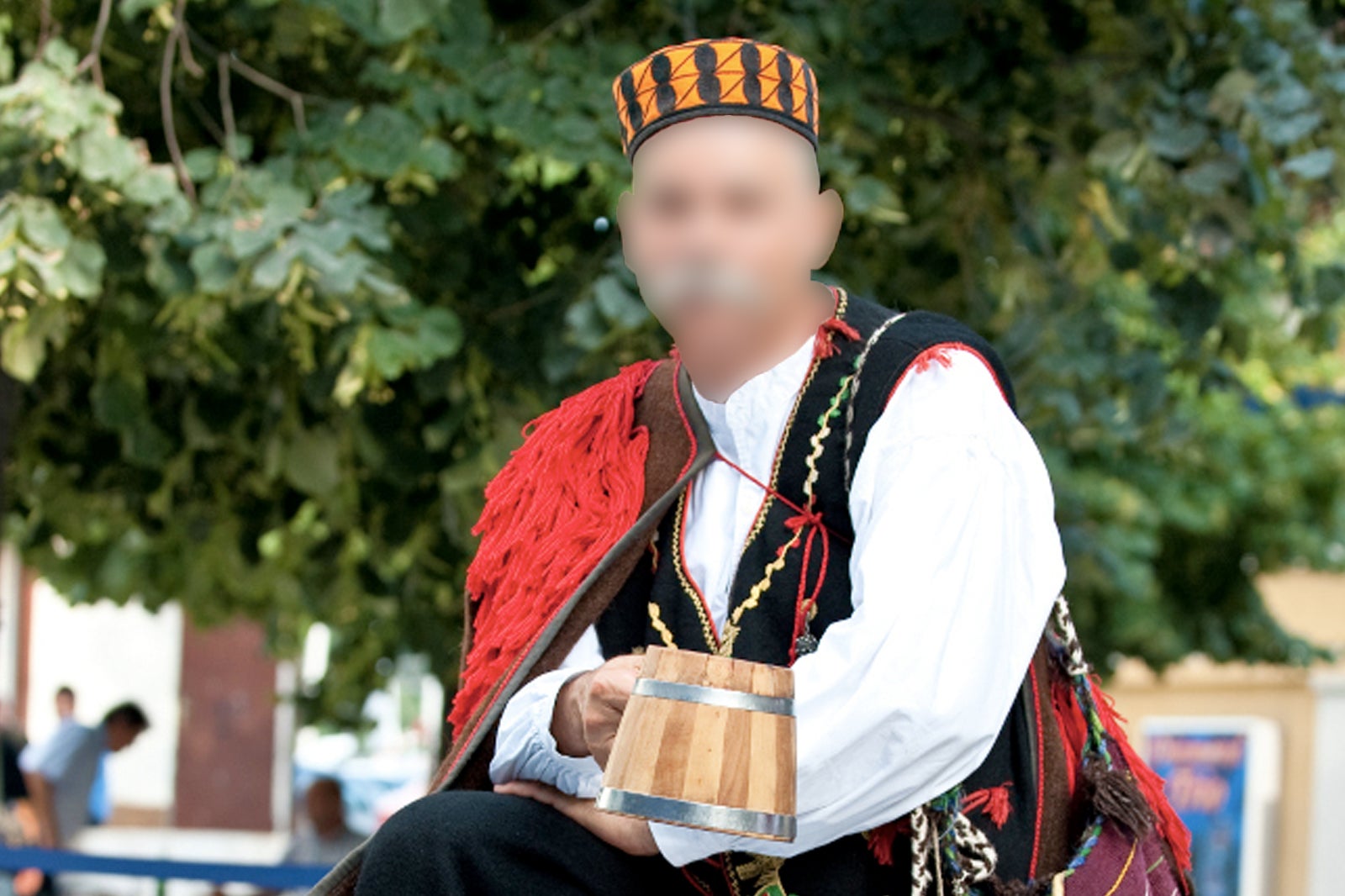 Sibenik cap
An authentic accessory
The Sibenik cap actually comes from the city of Sibenik, a little further north along the coast from Split, but you can buy these traditional hats all over the country, including in the gift shops of Split. They tend to be orange or red in general, decorated with black embroidered patterns.
An essential part of many regional and traditional outfits, these caps mean a lot to the people of Croatia and act as a symbol of national identity, so they make for wonderful mementoes. You might not necessarily want to wear it while out and about, but they're pretty to look at and can serve as a decoration at home.
photo by Roberta F. (CC BY-SA 3.0) modified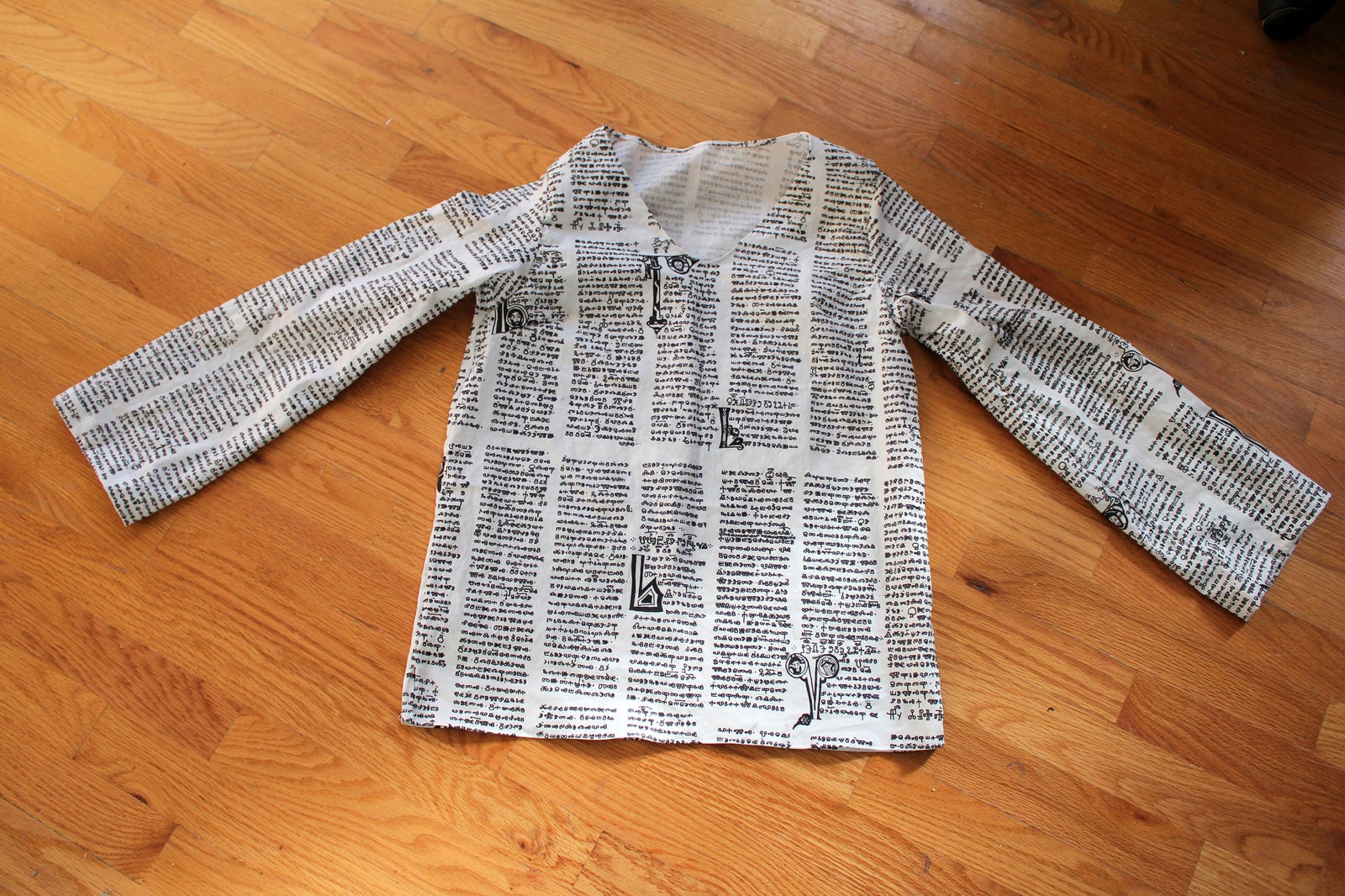 Glagolitic souvenirs
A historic language
While perusing the souvenir shops of Split, you may notice certain items are adorned with strange symbols. There's a good chance that you're looking at the Glagolitic language. It's the oldest Slavic alphabet in existence, dating all the way back to the 9th century.
Invented by a monk named Saint Cyril, it has special religious significance for Croatians, despite not really being used in the modern era. You can find several souvenirs covered in Glagolitic markings, including ties, T-shirts, and even replicas of religious items.
photo by Quinn Dombrowski (CC BY-SA 2.0) modified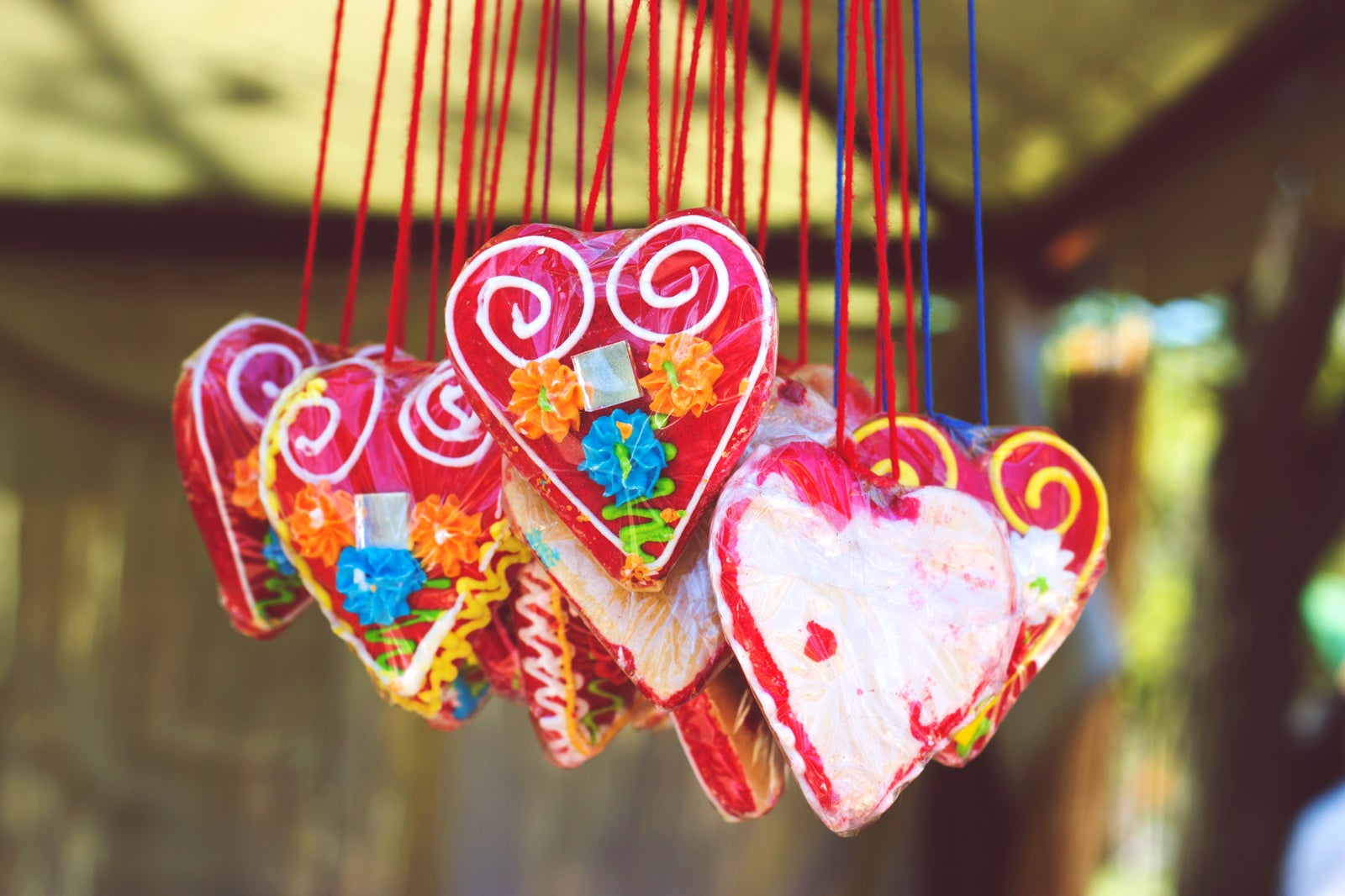 Licitar hearts
Very sweet hearts
Licitar hearts are souvenirs you'll spot all over Croatia. These gingerbread cookies come in various sizes and shapes, including horses and flowers, but the most traditional variants are hearts. Since the 16th century, Croatians have been handing Licitar hearts to one another as a sign of love.
They're often used in modern-day Croatian marriages, and decorated with the names of the bride and groom. If you're willing to travel outside of Split to find an authentic Licitar artisan, you can even request your own inscriptions and unique decorations to be added to the design.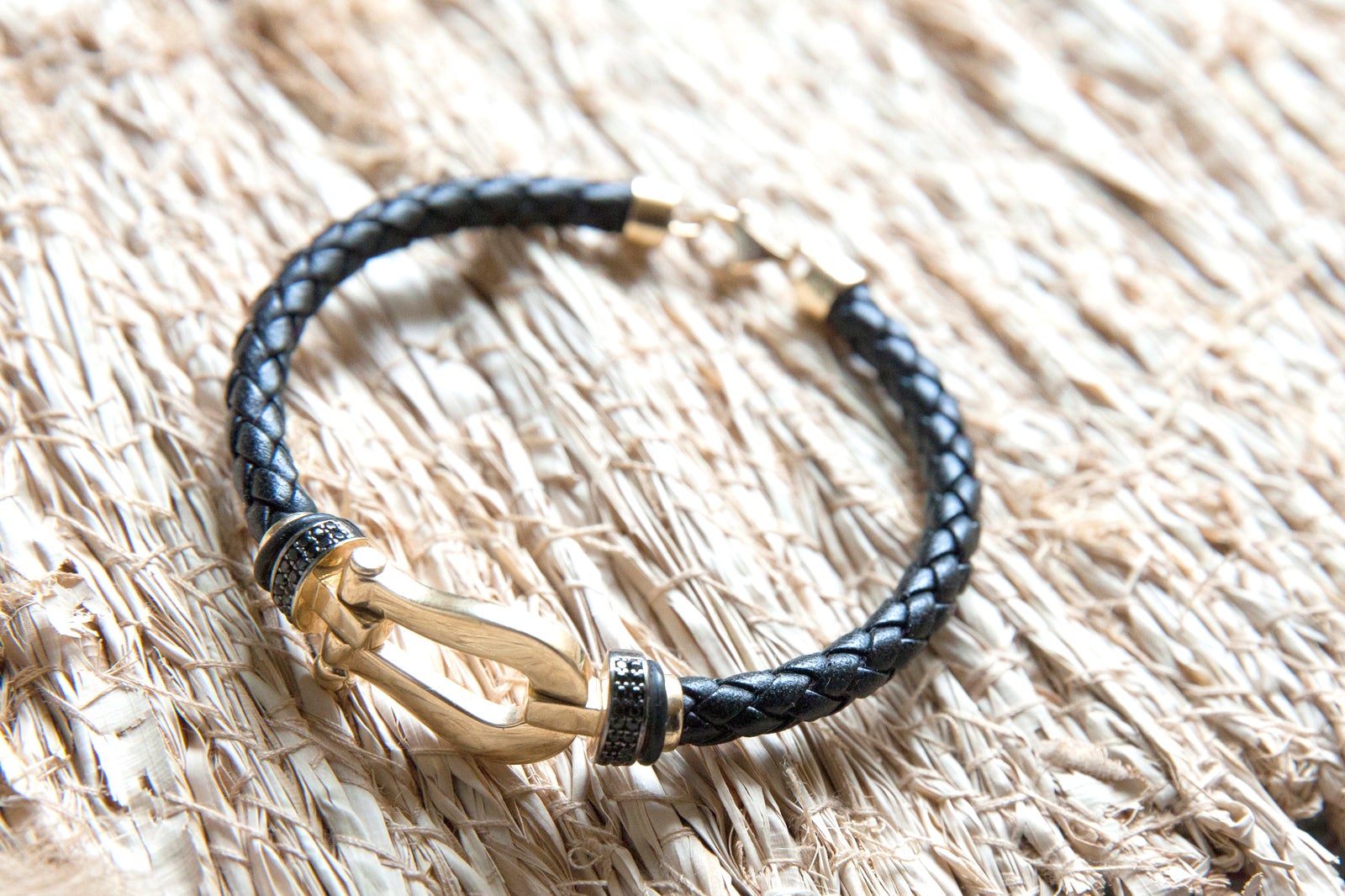 Nautical bracelets
Jewellery inspired by the Adriatic Sea
Nautical bracelets are only available at the Break Time flagship store and outlet in Split. Crafted by hand by the store's in-house artisan, there are more than 250 models and colour variants to choose from. The store is even willing to make custom bracelets for shoppers too.
These beautiful bracelets can feature all kinds of little adornments, from mini compasses to Croatian flags, tiny anchors, and other little accessories, all inspired by the Adriatic Sea and nautical imagery. Various sizes are available too, making them suitable for men, women, and children.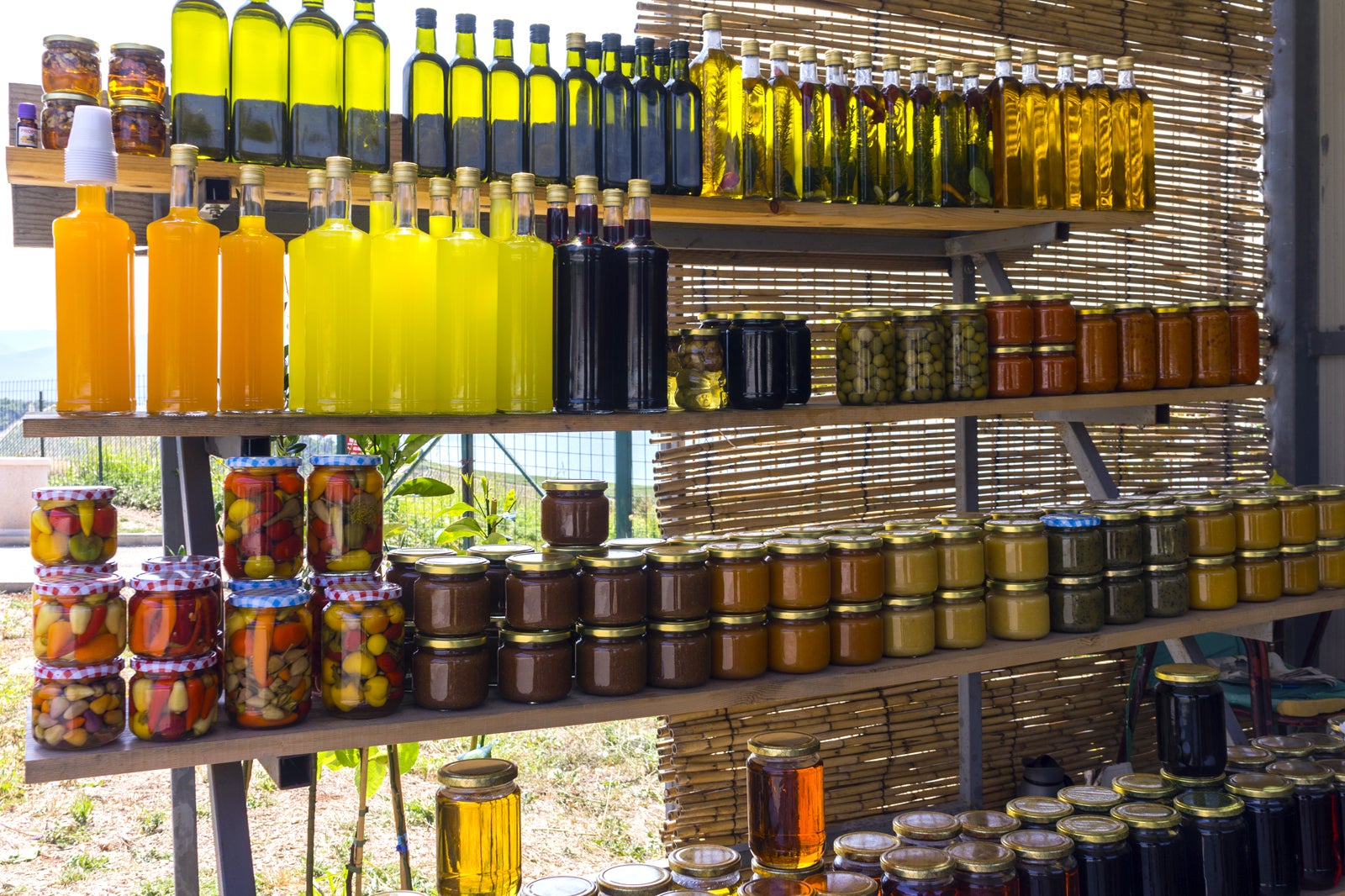 Olive oil
The perfect partner for Mediterranean cooking
Countless olives grow all over the Dalmatia region, so it's no surprise that olive oil is a popular Split souvenir. Many of the area's olive groves date back several centuries, with Istrian olive oils regarded by chefs and experts as some of the world's finest.
Despite this, Croatian olive oil is heavily consumed by its residents, rather than exported elsewhere, so a visit to Split is an ideal and unique opportunity to give it a try or stock up on a few bottles to take back home.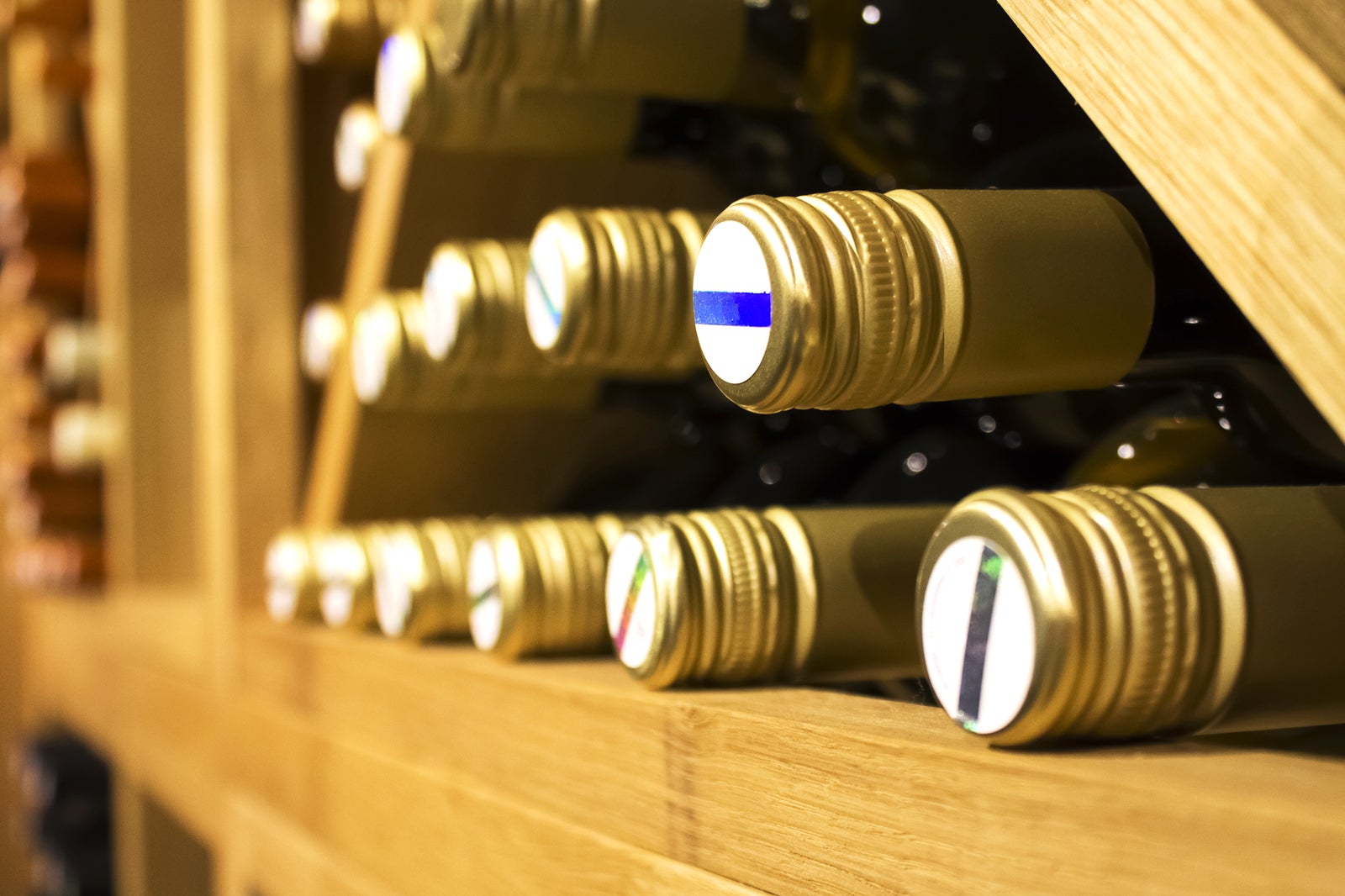 Wine
Croatia has over 100 varieties
There are several wineries in and around Split, including the Putalj Winery and the Vinarija Senjkovic over on the island of Brac. Many of the wines in this area make use of Croatian Plavac Mali grapes, leading to rich, flavorful reds with fruity and spicy notes.
In total, there are around 130 indigenous grape varieties to be found in Croatia, so if Plavac Mali isn't for you, you'll still have a wide range of options to choose from, like Pošip. One of the best ways to buy Croatian wine is to visit a local winery and learn from the makers.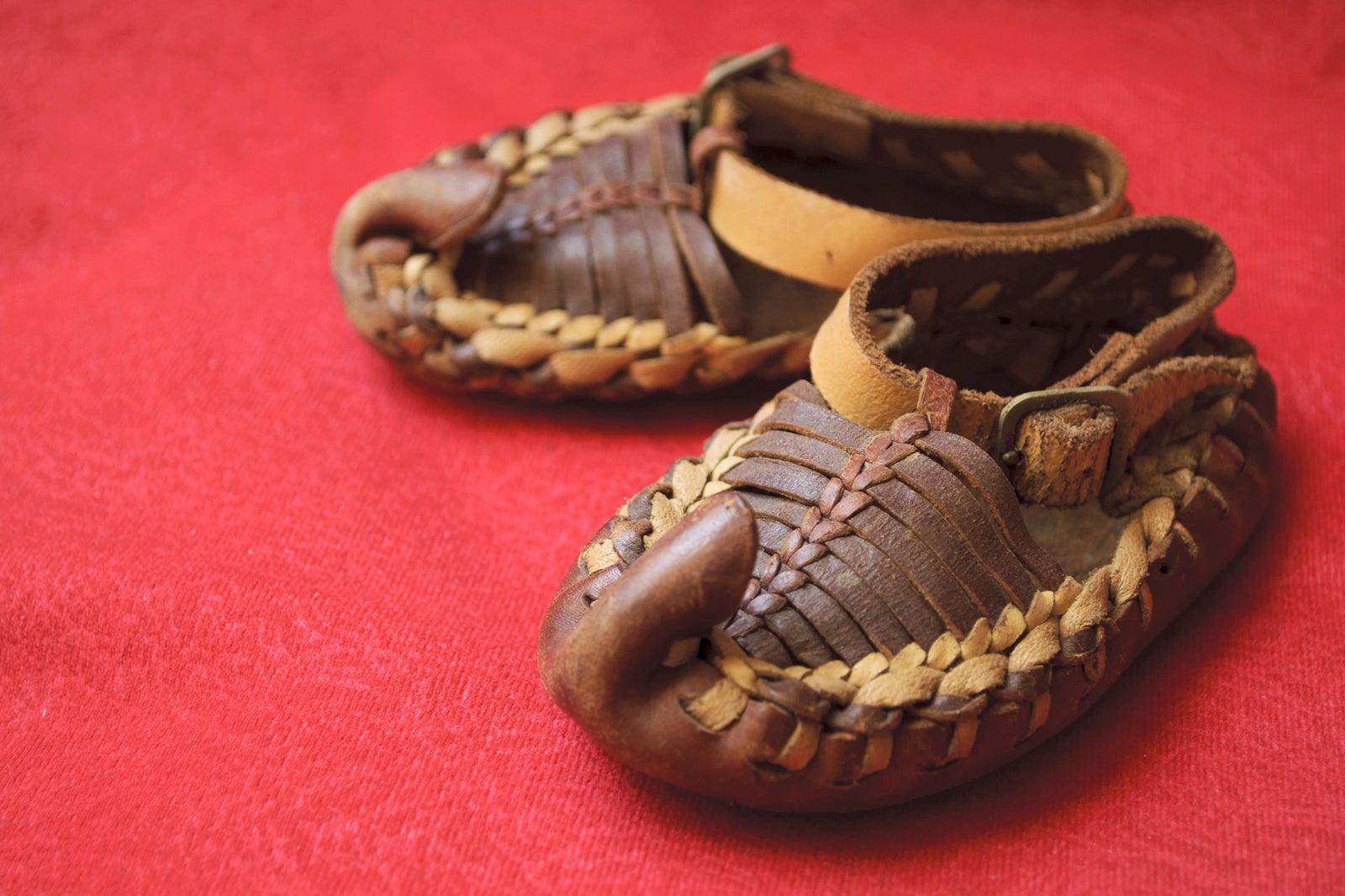 Anyone walking around the central shopping area of Split will quickly notice an abundance of shoe shops. You can either stay in the city and browse the Old Town boutiques for shoe shopping or head a few miles out to local malls like Emmezeta for even more options.
Either way, shoes are a very popular purchase with Split tourists, with a lot of local designers offering unique styles you simply won't find anywhere else. Most of the shoe shops are female-oriented, but you can find men's and kids' shoes too.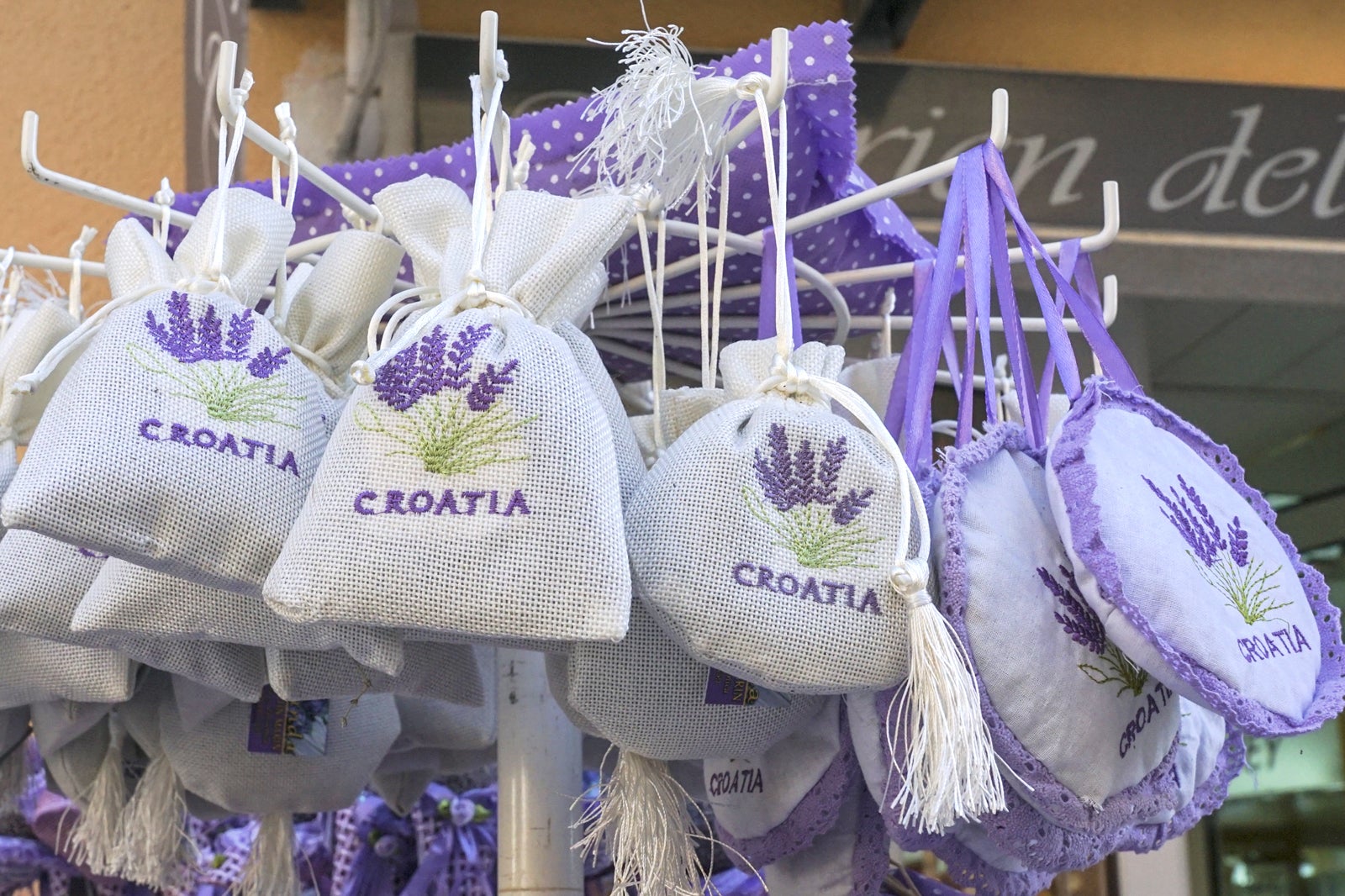 Lavender
A national product
Lavender is a typically Dalmatian product, so you'll be able to find a wide range of lavender-based products in Split's souvenir shops. If you're visiting during the summer months, you can even drive outside of the city and marvel at the purple fields in full bloom or take a boat ride over to nearby Hvar and take part in its annual lavender festival.
But even if you're visiting in winter or another time of year, the shops never seem to run out of lavender products. Options include dried lavender, lavender oil, lavender soap, and candles.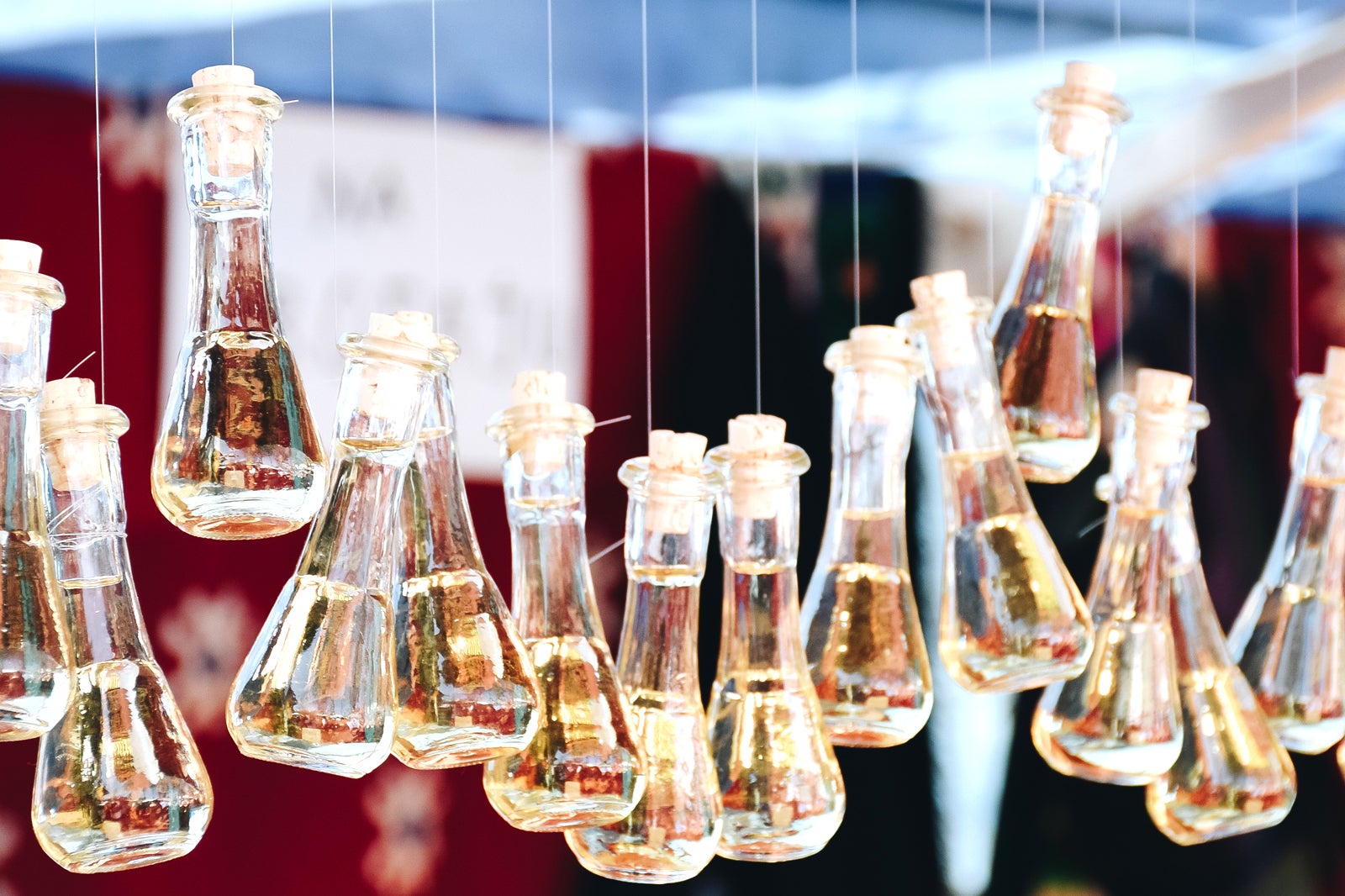 Rakija
A wine lover's paradise
Rakija is a kind of fruit brandy. It's popular all over the Balkan region, but especially in Croatia, where it's more popular than any other spirit. Often served as an aperitif before a meal, Croatian Rakija is usually made with honey or mistletoe, but there are several varieties and flavours to try.
Part of what makes rakija so popular is its rich range of flavours – almost any kind of herb or fruit can be mixed in. Croatians even use it for cooking and cleaning around the home, or as a home remedy for fevers, but it's best enjoyed with a good meal and company.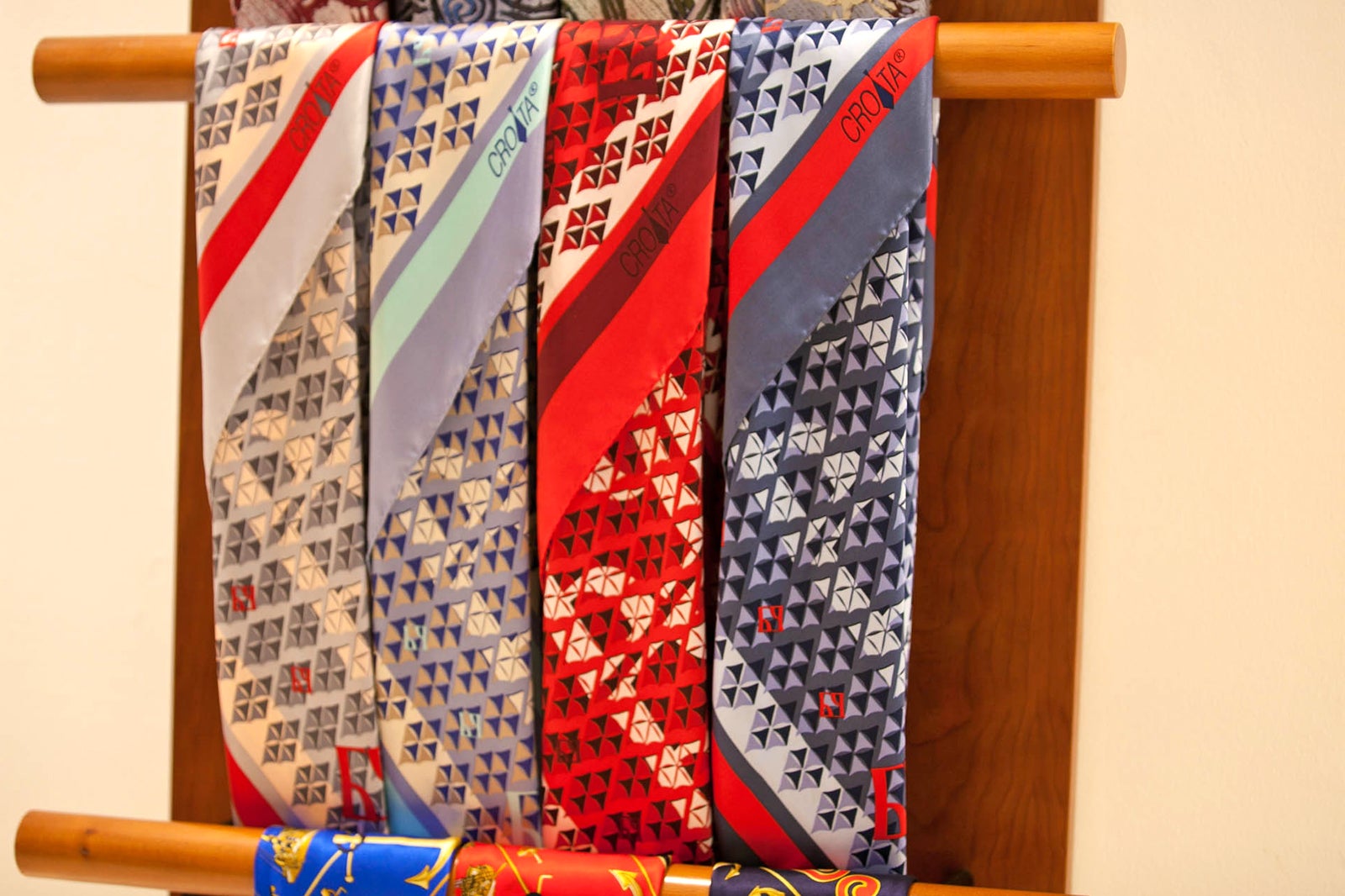 Ties
An essential Croatian invention
It's claimed the necktie was actually invented in Croatia, and suits all around the world wouldn't be the same without these classy accessories. Back in the 17th century, Croatian mercenaries wore knotted neckerchief. The French later adopted the look before it started to spread all over the globe.
Since ties have such historic significance in Croatia, many visitors like to buy an authentic cravat from the country that made them so popular. Split actually has its very own necktie shop called Croatia, where shoppers can choose from a huge range of colours and designs.