10 Best LGBT-friendly Places in Europe
Popular European Events and Cities Where Love is Love is Love
Europe is a continent where you can visit countless islands, cities and annual events that celebrate and promote open-mindedness, tolerance and LGBT rights. Pride festivals take place in almost every major town and city, where you can feel safe, respected and – most importantly – welcomed with open arms.
Listen to the thumping beats of world-renowned DJs and wave your rainbow flag high at some of Europe's best Pride festivals. Soak up the sun while catching your all-over tan on an island beach. Wherever you decide to go next, make sure these top LGBT destinations are on your bucket list.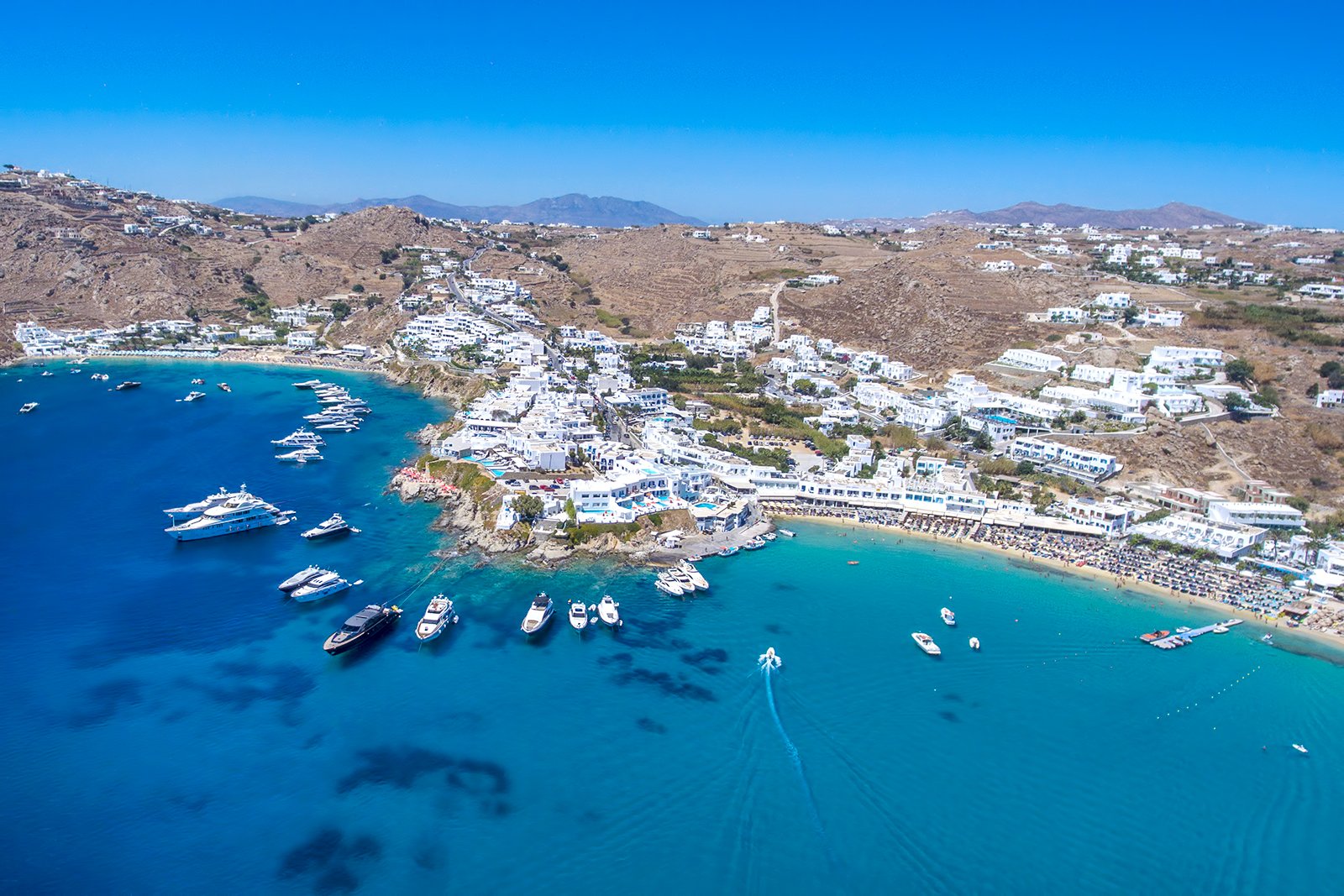 Mykonos, Greece
A sandy island paradise for the LGBT community
Mykonos has established a reputation for being the Greek summer party island of the Cyclades. While it attracts visitors from all demographics in their masses during peak season, the island has plenty to offer the LGBT community, from its host of gay bars and nudist beaches to its annual international gay festival, XLSIOR.
Visit during August to join thousands of LGTB travellers, enjoy music by world-renowned DJs, and cultural events at XLSIOR. If you fancy a break without the bedlam, you can visit in late spring or early autumn to soak of the sun on Super Paradise Beach, which is 1 km away from Paradise Beach and mainly attracts LGBT tourists who want to catch an all-over tan (it's also nudist-friendly).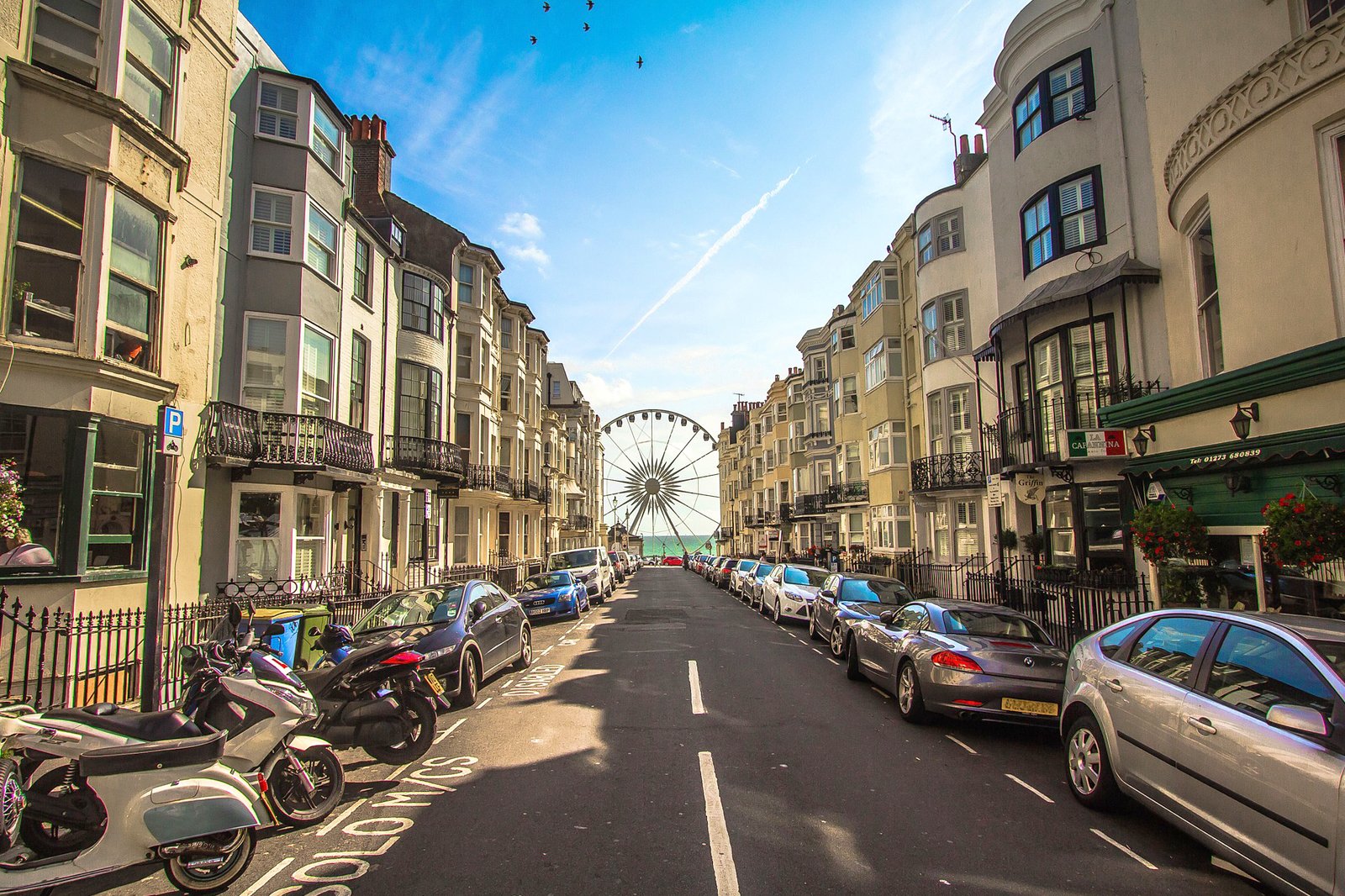 Brighton Pride, UK
The UK's most popular pride event
Brighton is considered to be the UK's gay capital. You'll find dozens of gay-friendly bars that line the streets of the city centre. It's also a top destination for same-sex marriage and civil partnership ceremonies, making it the ideal place to tie the knot with your better half.
If you want to make the most of your time in this free-thinking, bohemian city, visit during the first week of August when the UK's largest LGBT event (Brighton Pride) takes place. Over 300,000 people attend Brighton Pride annually to watch parades and dance to the biggest gay acts in the circuit. 2019 marks the 50th anniversary of Brighton Pride, so expect the festivities to be out of this world.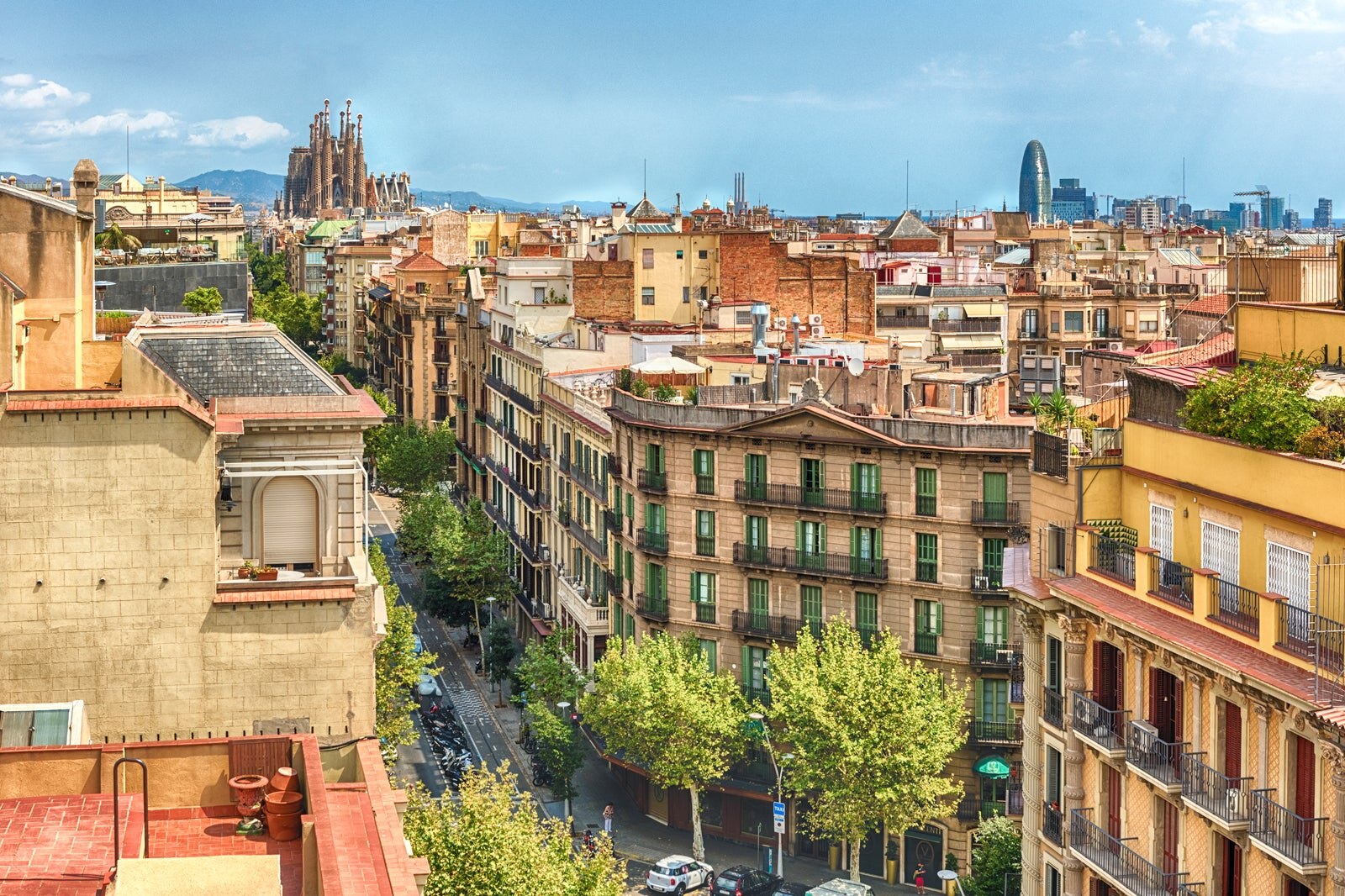 Gaixample, Spain
A thriving LGBT district in Barcelona
Barcelona, the capital of Spain's Catalonia region, is one of the most open-minded and cosmopolitan metropolises in the country. Eixample is dubbed the city's gay district, and often goes by the nickname 'Gaixample'.
Visit during any season to dance and dine in the district's host of LGBT-friendly bars, restaurants and nightclubs. If you want to stay in Gaixample when the area transforms into a cultural mecca, book your trip during the first week of October, when artists, audio-visual exhibitions and food vendors bring the streets to life at the Festa Major de l'Esquerra de l'Eixample festival.
Couples
Photo
Food
Nightlife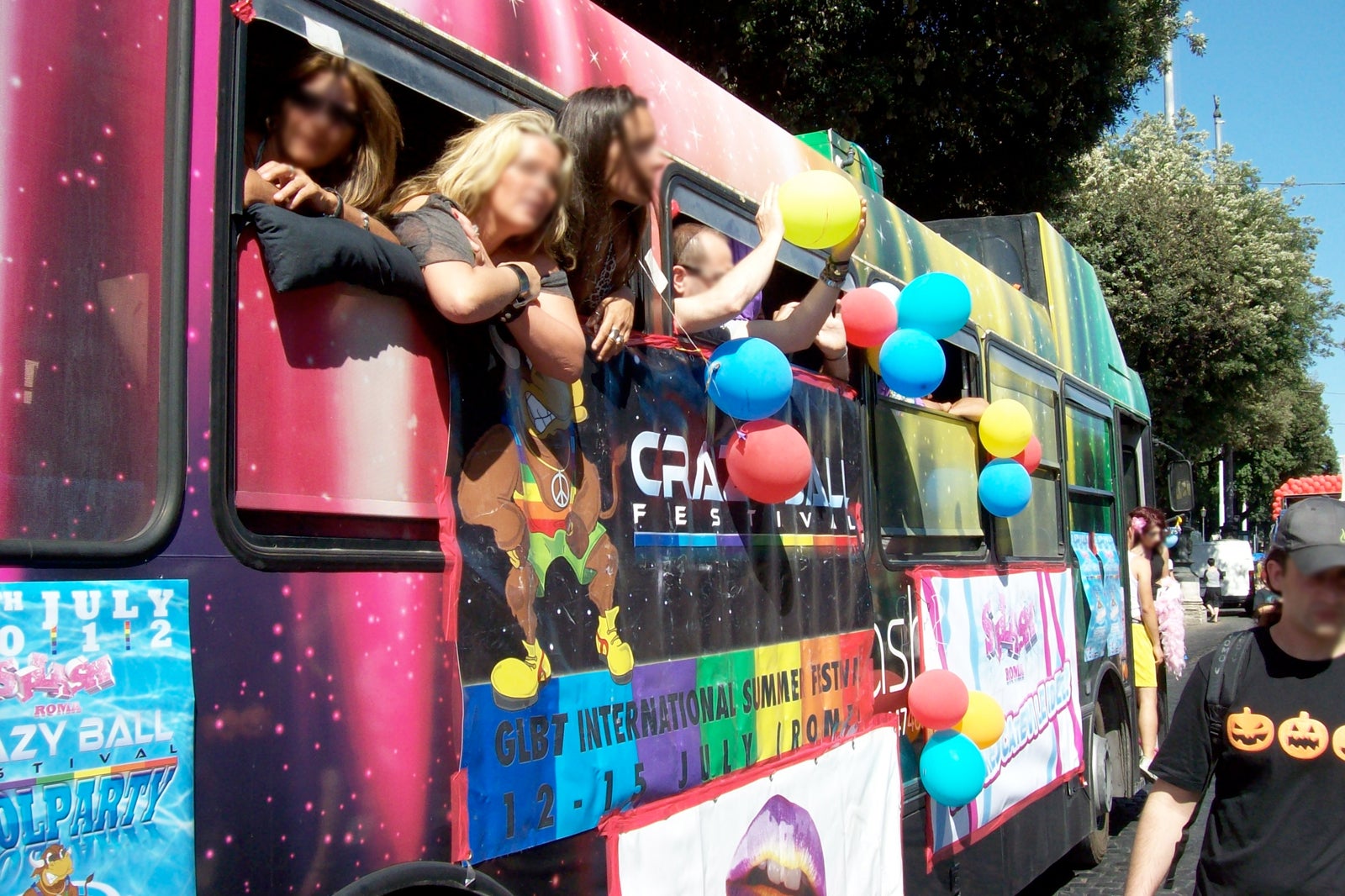 Gay Village Festival, Italy
Rome hosts LGBT concerts, parties and shows every year
Rome may be famous for its romance, ruins and rich history, but it's also one of the best tourist destinations for the LGBT community. The gay scene remains one of Europe's most underrated, but that's quickly changing. Via San Giovanni in Laterano was officially designated a gay-friendly neighbourhood in 2007 and has now rightfully earned the nickname of 'Gay Street.'
The best time to visit Rome for LGBT festivities is during the summer when the Gay Village Festival takes place. The precise dates of the week-long festival change every year, so keep your eyes peeled for the latest updates.
photo by Blackcat (CC BY-SA 3.0) modified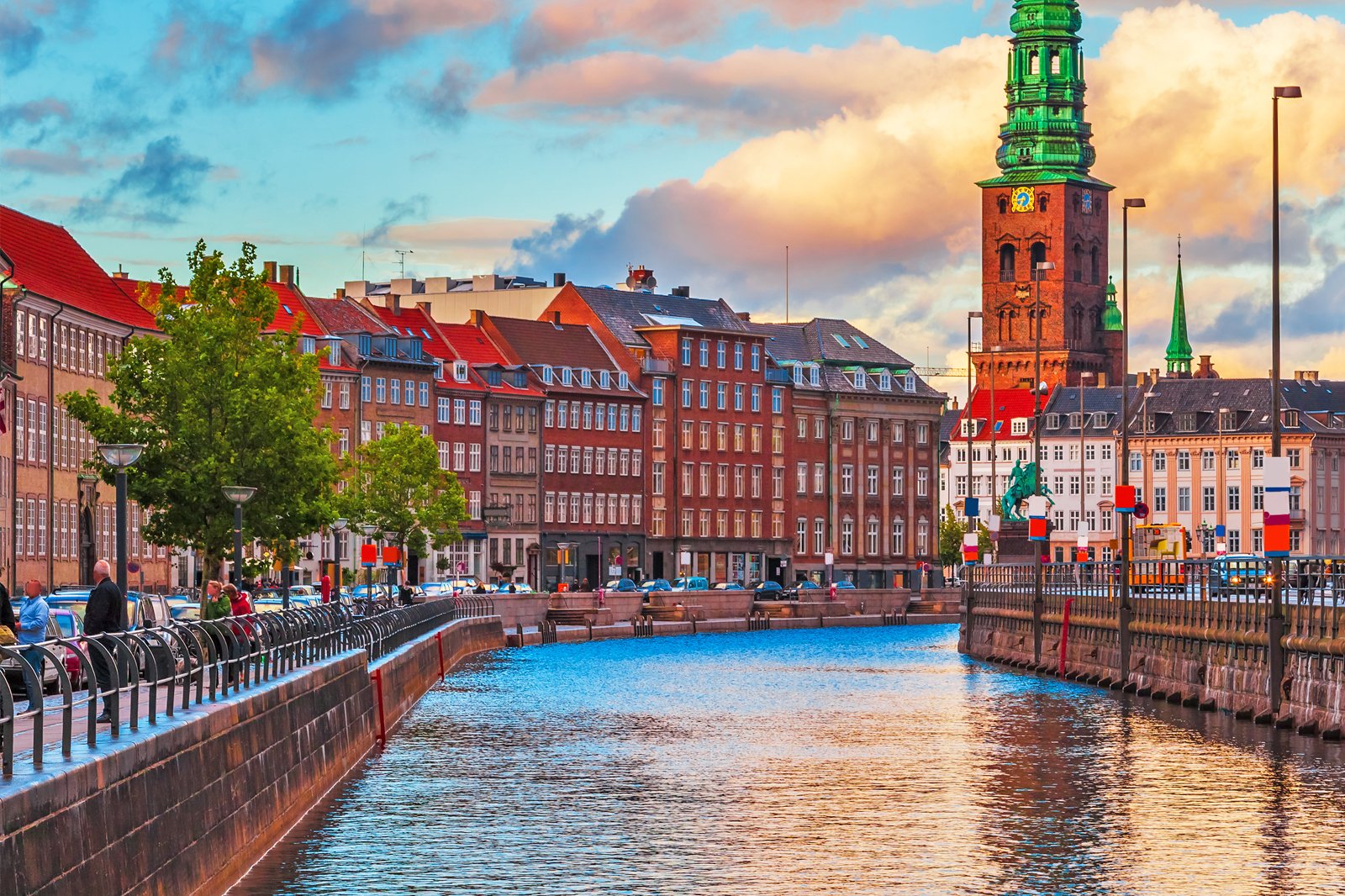 Copenhagen, Denmark
The capital of the first country to recognise same-sex unions
In 1998, Denmark made history by becoming the world's first country to recognise the legitimacy of same-sex unions. Copenhagen, the nation's capital, is the most vibrant city of this Nordic nation, where 'hippie' and red-light districts thrive without interference from the locals or the authorities.
Copenhagen is home to one of Europe's oldest openly gay bars, The Centralhjornet. Founded in the 1950s, it hosts fun drag shows, live music and Sunday jazz sessions year-round. Be warned that smoking is permitted inside this relatively small but distinctive bar, but if you can deal with the cloudy atmosphere, The Centralhjornet is arguably one of the best LGBT-friendly bars in the city.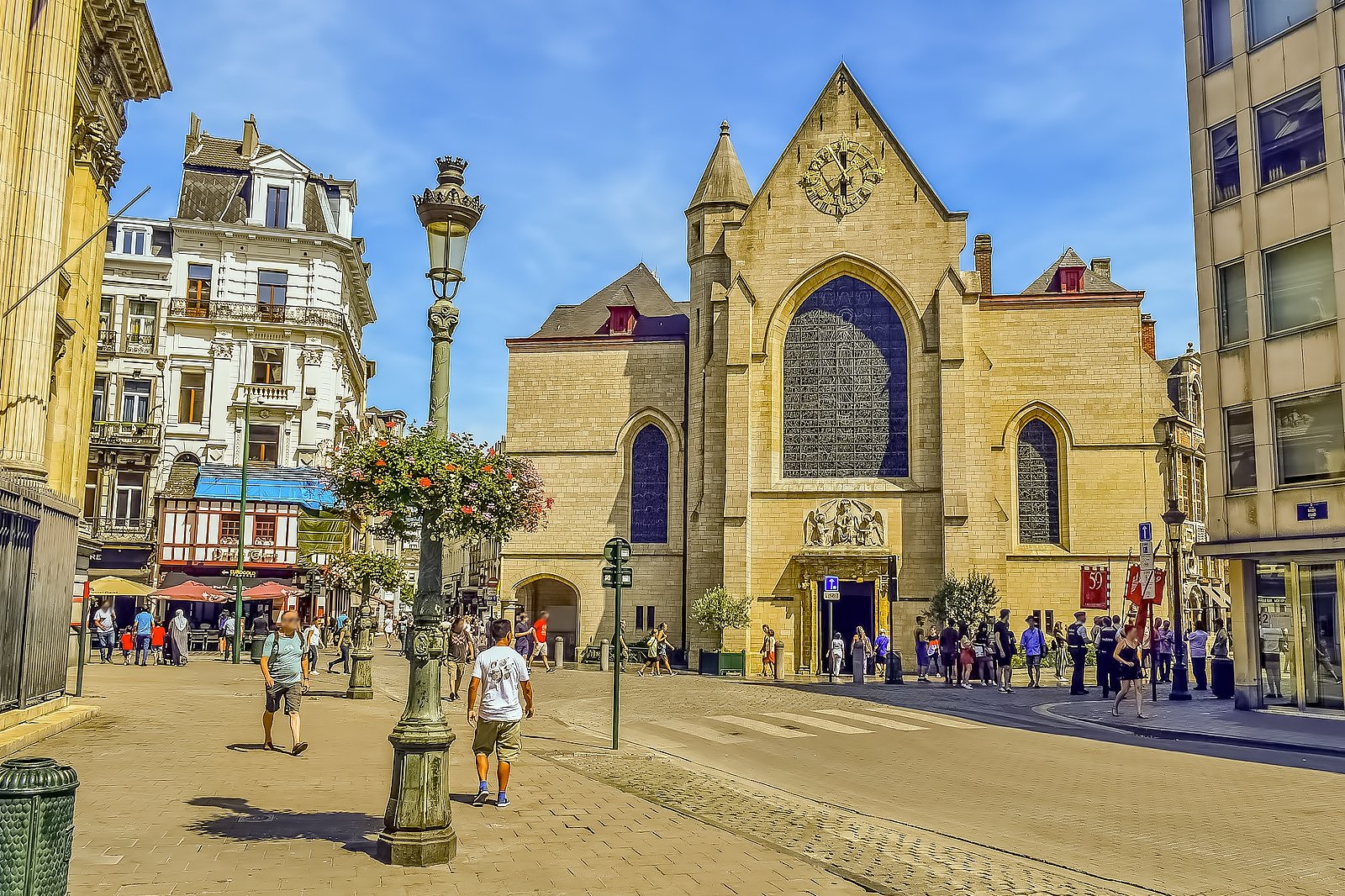 Brussels, Belgium
Head to Saint-Jacques, otherwise known as the 'gay district'
Brussels is famous for being home to the headquarters of the EU, but it's also one of the most open-minded cities in Europe. The Saint-Jacques quarter is home to Rainbow Village, where you'll find plenty of LGBT-friendly bars, nightclubs and colourful performances.
Brussels hosts one of the largest Pride events in Europe every May. Parades, cultural events and street parties take over the entire city for a weekend in dedication to tolerance and acceptance. While you're here, head to Marché Au Charbon, which has been dubbed the "gayest street" in Brussels. During Pride, the buildings around Saint-Jacques are illuminated with the colours of the rainbow.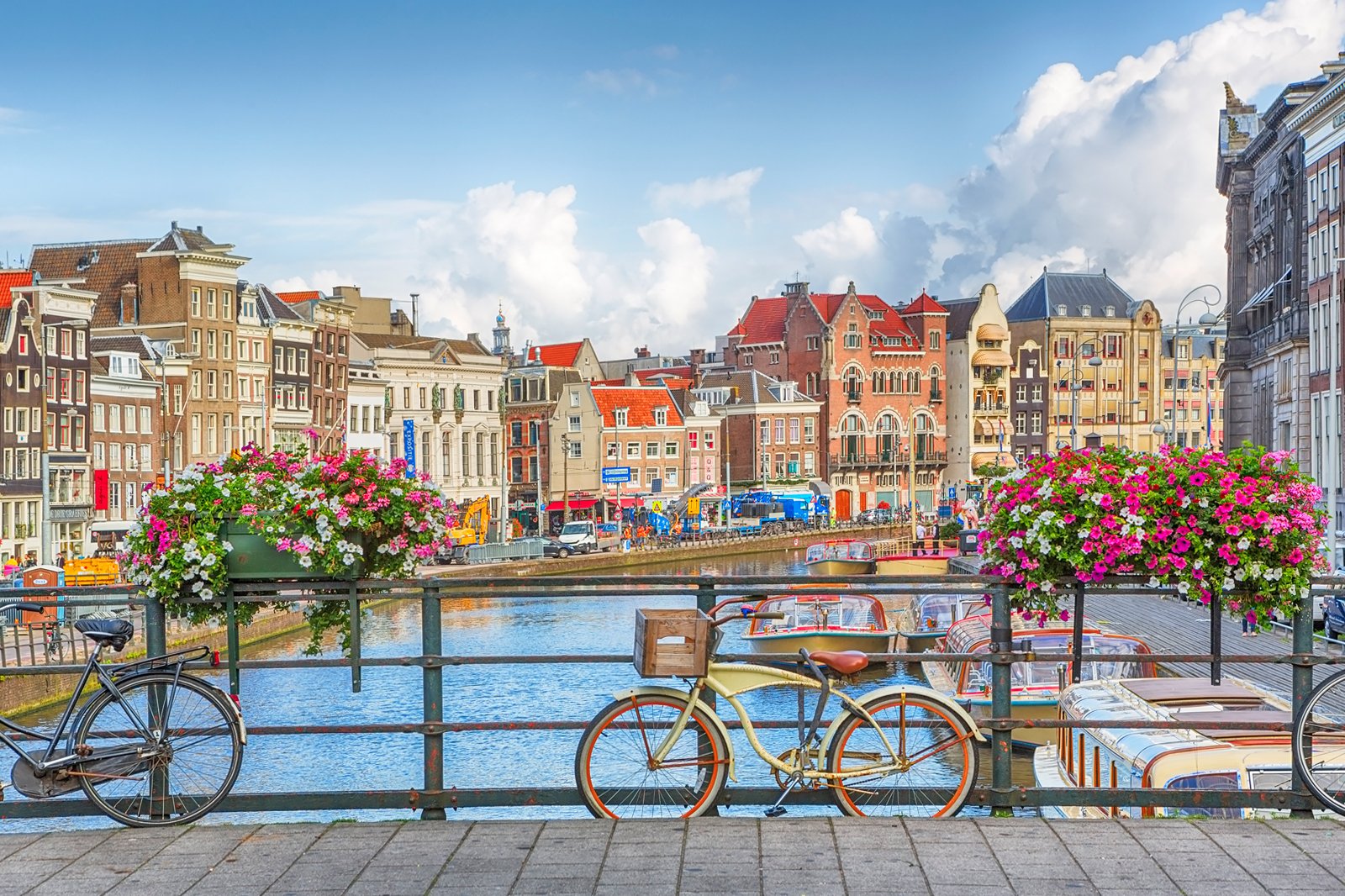 Amsterdam, the Netherlands
Home to one of the world's highest concentrations of LGBT venues
With over 100 venues that cater specifically to the LGBT community, Amsterdam has possibly the highest concentration of LGBT bars, clubs, cafes, saunas, hotels, and libraries in the world. If you want to dance the night away with fellow LGBT travellers, head to Reguliersdwarsstraat, the capital's gay district.
One of the most famous gay-friendly bars in the district is called Havana, which occupies 2 floors, features a legendary bar, and has a distinctive industrial appearance. Visit Amsterdam during the first week of August to take part in the annual Pride festival, which takes over the streets and the city's famous canals.
Couples
Food
Nightlife
Single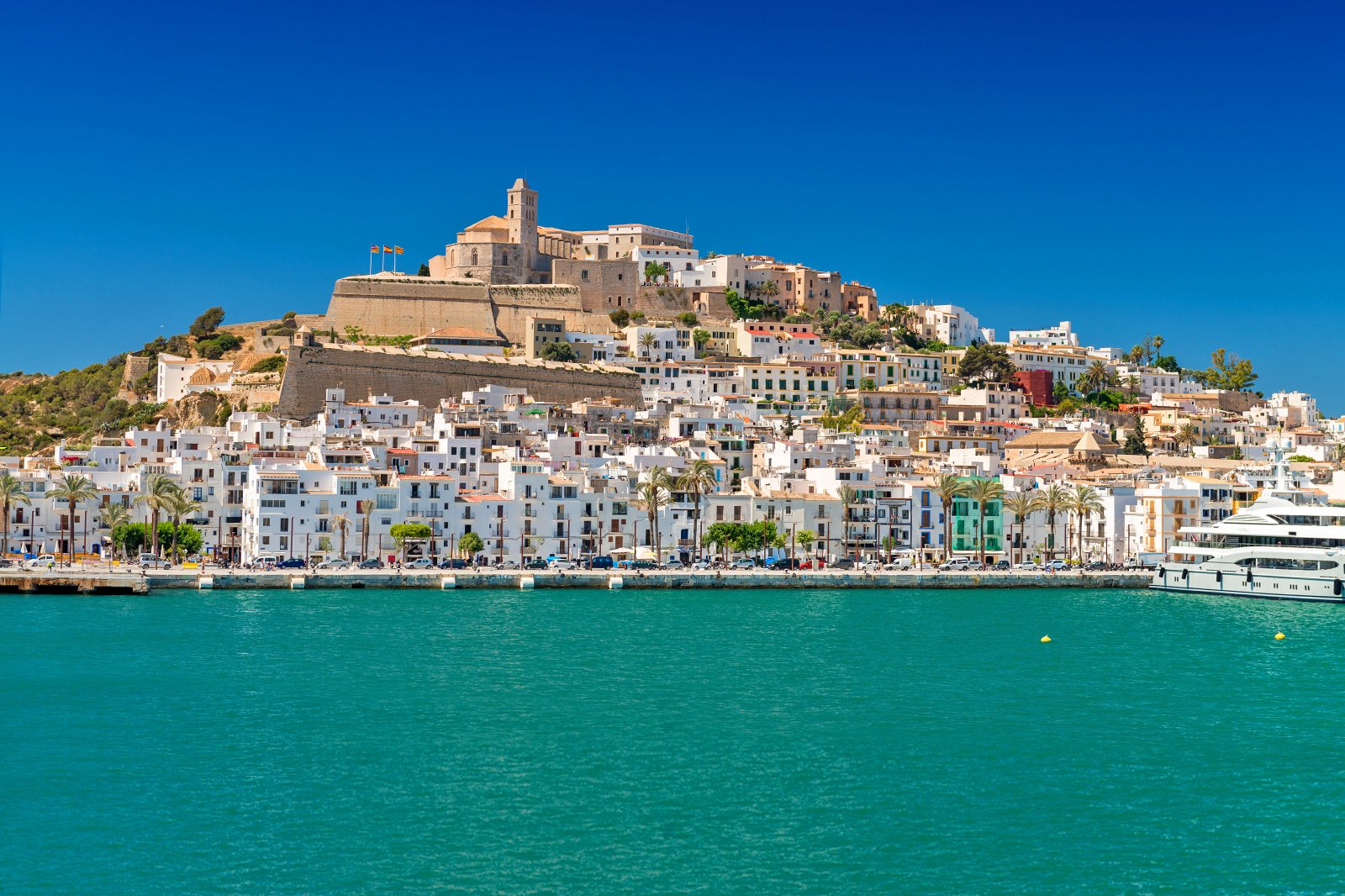 Ibiza, Spain
The party island of the Mediterranean
Ibiza is one of the busiest islands in the Mediterranean, attracting thousands of partygoers during the summer. However, it's also one of the friendliest island destinations for the LGBT community – LGBT discrimination has been illegal in Ibiza since 1995.
Throughout the island, you'll find dozens of gay bars and nightclubs that host world-renowned DJs. If you want to soak up the sun with the sand between your toes, head to Playa Es Cavallet, which is known as Ibiza's gay beach. There are lots of villas and hotels that cater specifically to LGBT travellers.
Couples
Nightlife
Luxury
Single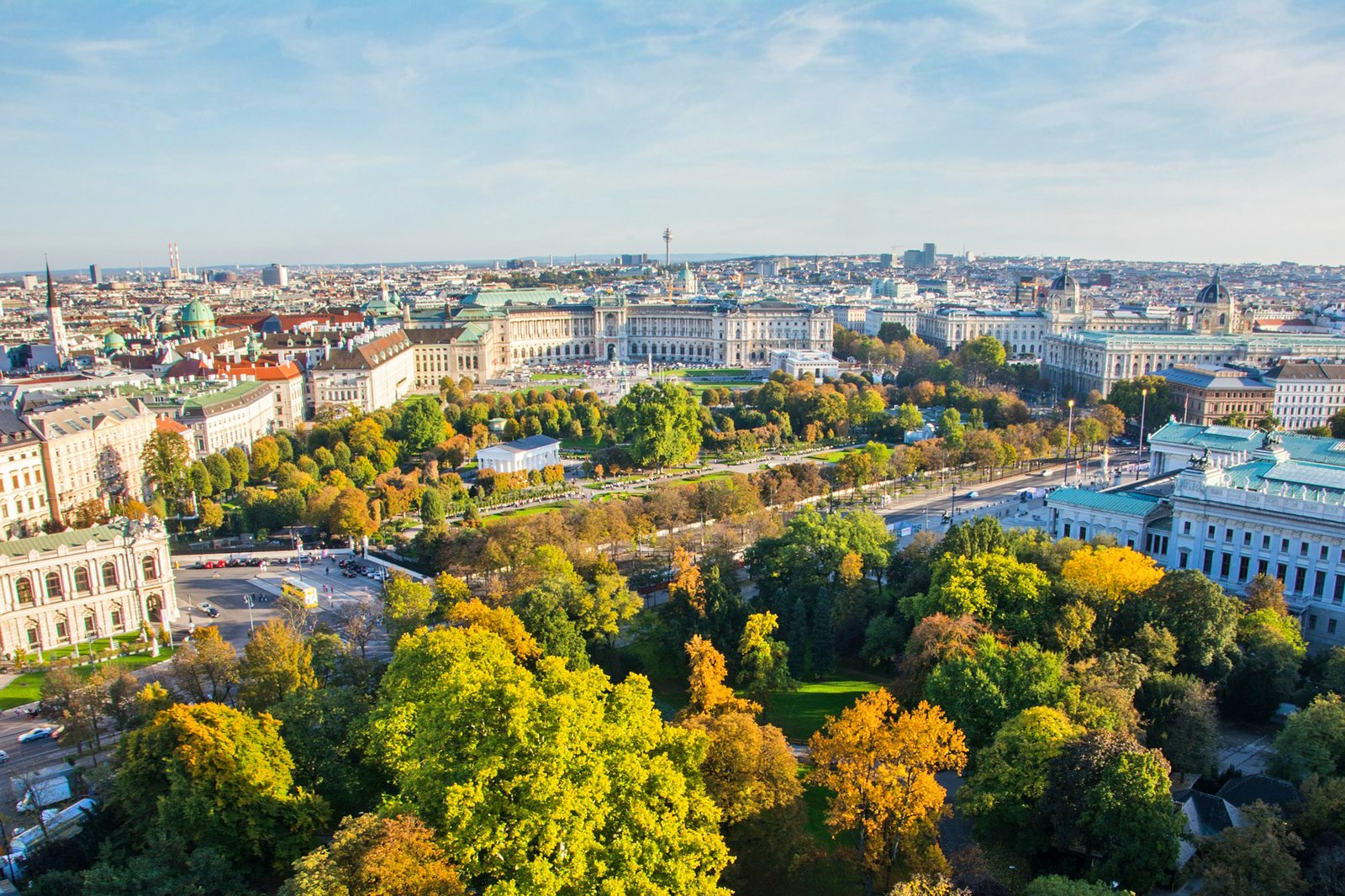 Vienna, Austria
One of Europe's best shopping destinations for the LGBT community
Vienna may not be a party-centric destination, but its unique history has been shaped by gay generals, composers, and even emperors. As an open-minded city, Vienna hosts annual festivals including EuroPride (which is held over 2 weeks in June) and Vienna Fetish Week (usually takes place in November).
If you're more interested in shopping than partying, head over to Löwenherz, one of the world's largest gay and lesbian bookstores with over 12,000 LGBT titles on its shelves. When you want to stock up on designer goods, visit the Goldenes Quartier, the flagship fashion district of Vienna.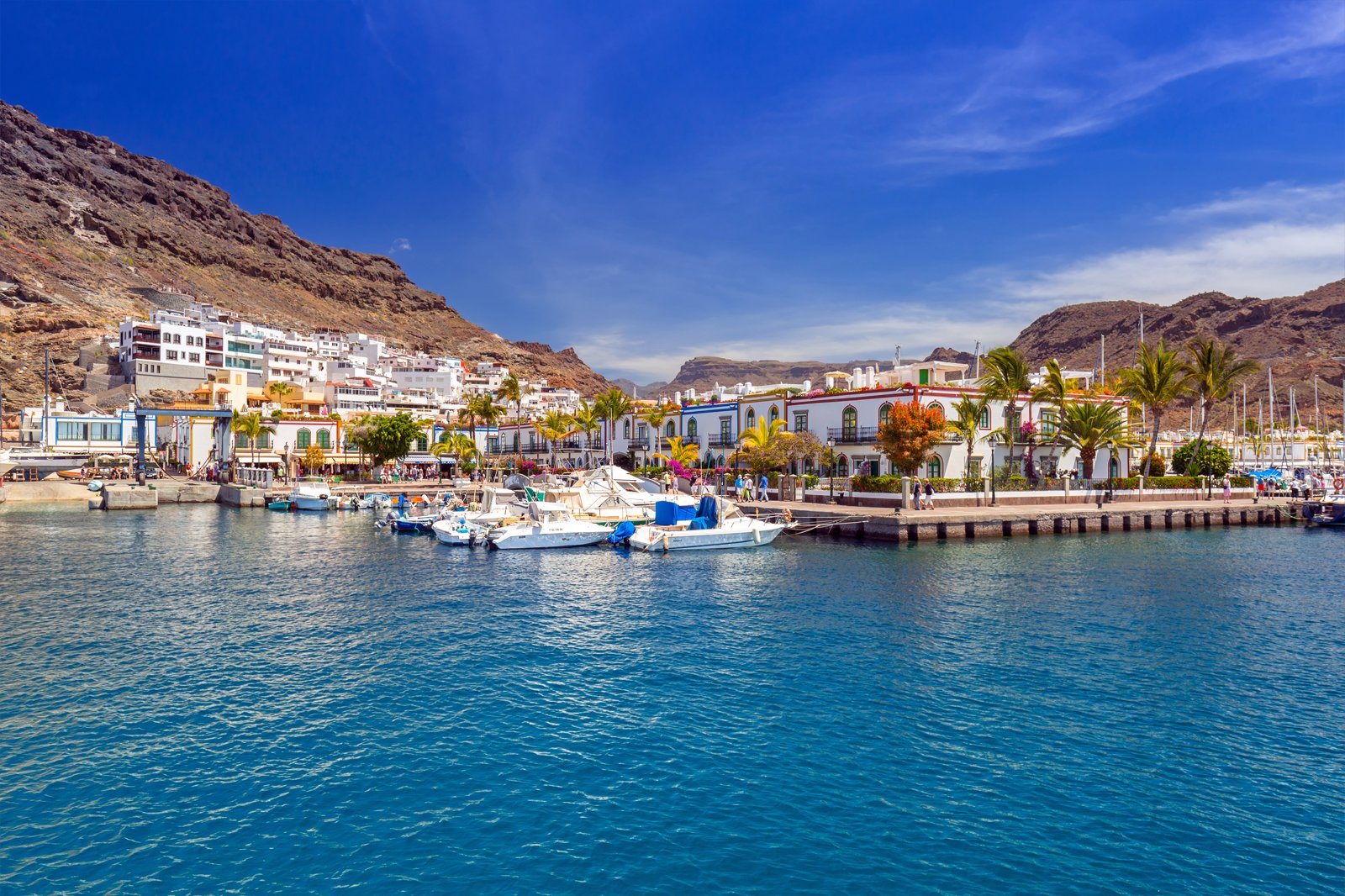 Gran Canaria, Spain
Join over 100,000 LGBT travellers for Pride in Maspalomas
Gran Canaria remains a thriving tourist destination year-round thanks to its enviable climate and beautiful beaches. During the first 10 days of May, the island's town of Maspalomas hosts one of Europe's longest, loudest and most popular pride events, attracting over 100,000 LGBT tourists annually.
Maspalomas has a reputation for being Europe's number 1 gay paradise. Here, you can soak up the sun surrounded by tight swimsuits and big muscles on the long stretch of sand. Alternatively, treat yourself to some cocktails in the nightclubs and pool parties. If you want to visit during Pride in May, we recommend booking accommodation early.